Hi there friends! Welcome to the August edition of 'Not Just A Mom' hosted by Adrienne, Dara, Joanne, Lauren and Sarah. The topic for this month is What's Inside My Handbag. If I had written this post many years ago the title would have been What's Not Inside My Handbag, You see, back then my handbag could have easily doubled as Mary Poppins magical carpet bag! I was always prepared for any emergency and my bag was full of items for just-in-case. On top of that, my kids used to love collecting things when we were out and about. So I would always have things like dead flowers, rocks, sticks and leaves laying at the bottom of my handbag. Yep, those were the days!
But now my kids are all grown up and my handbag has gone through a huge transformation – from a bottomless pit of kids' supplies and junk. To a minimal crossbody bag that holds only the essentials. So gone are the days of lugging around a tote that could fit a small child. Now all I carry is a small crossbody bag that not only helps me stay organised but is also perfect for my daily walks to and from work. No more annoying shoulder strain and no more looking like I'm packed to go on a two-week trip!
My Everyday Cross Body Bag
Let me introduce you to my everyday leather crossbody bag.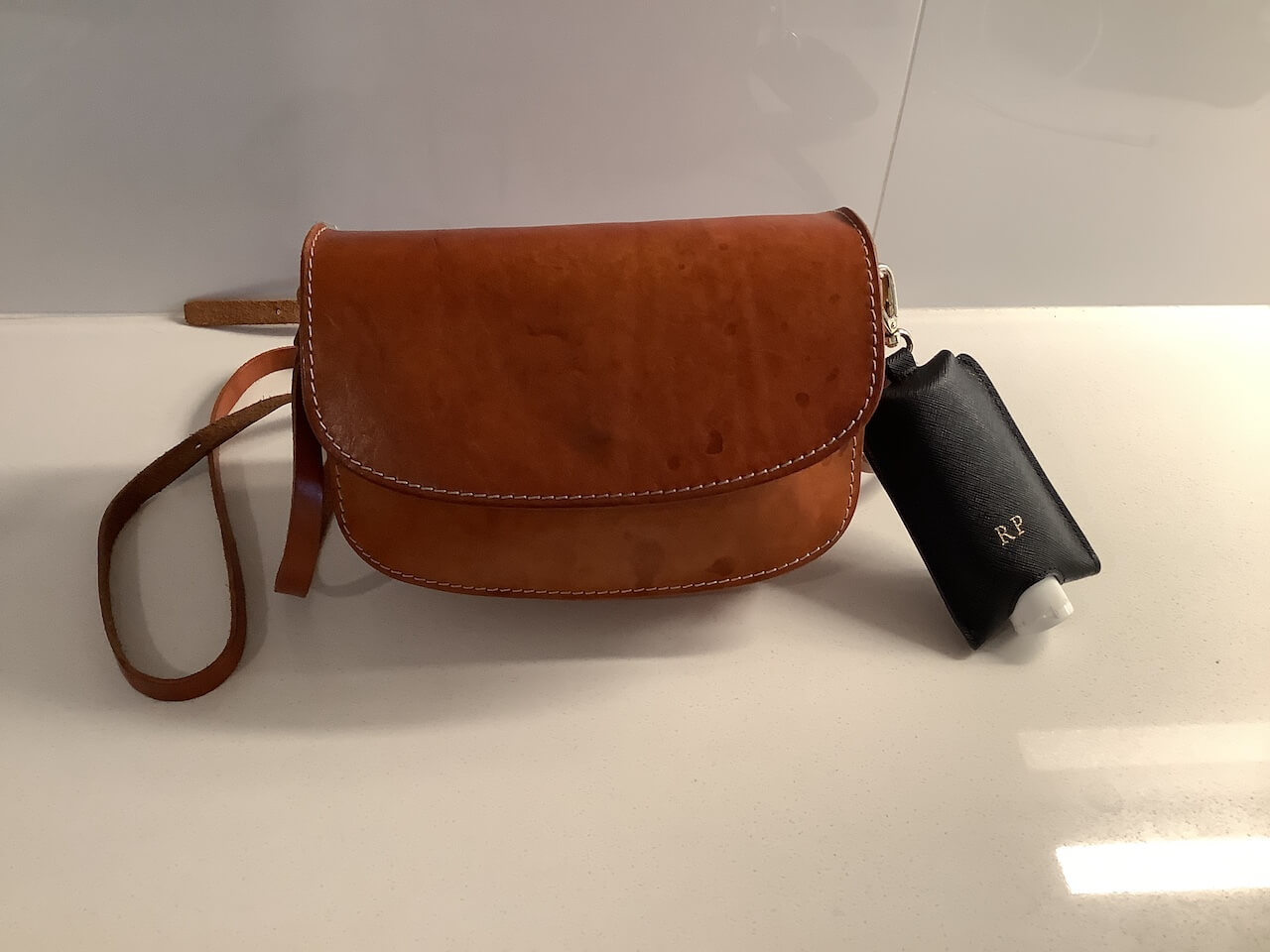 I bought this cute bag from one of my favourite shops Funkis. A Scandinavian design store in Paddington, Sydney. I deliberately chose a small bag so that I would never be tempted to fill it with things that I didn't absolutely need.
Let's Take A Peek At What's Inside My Handbag
Wallet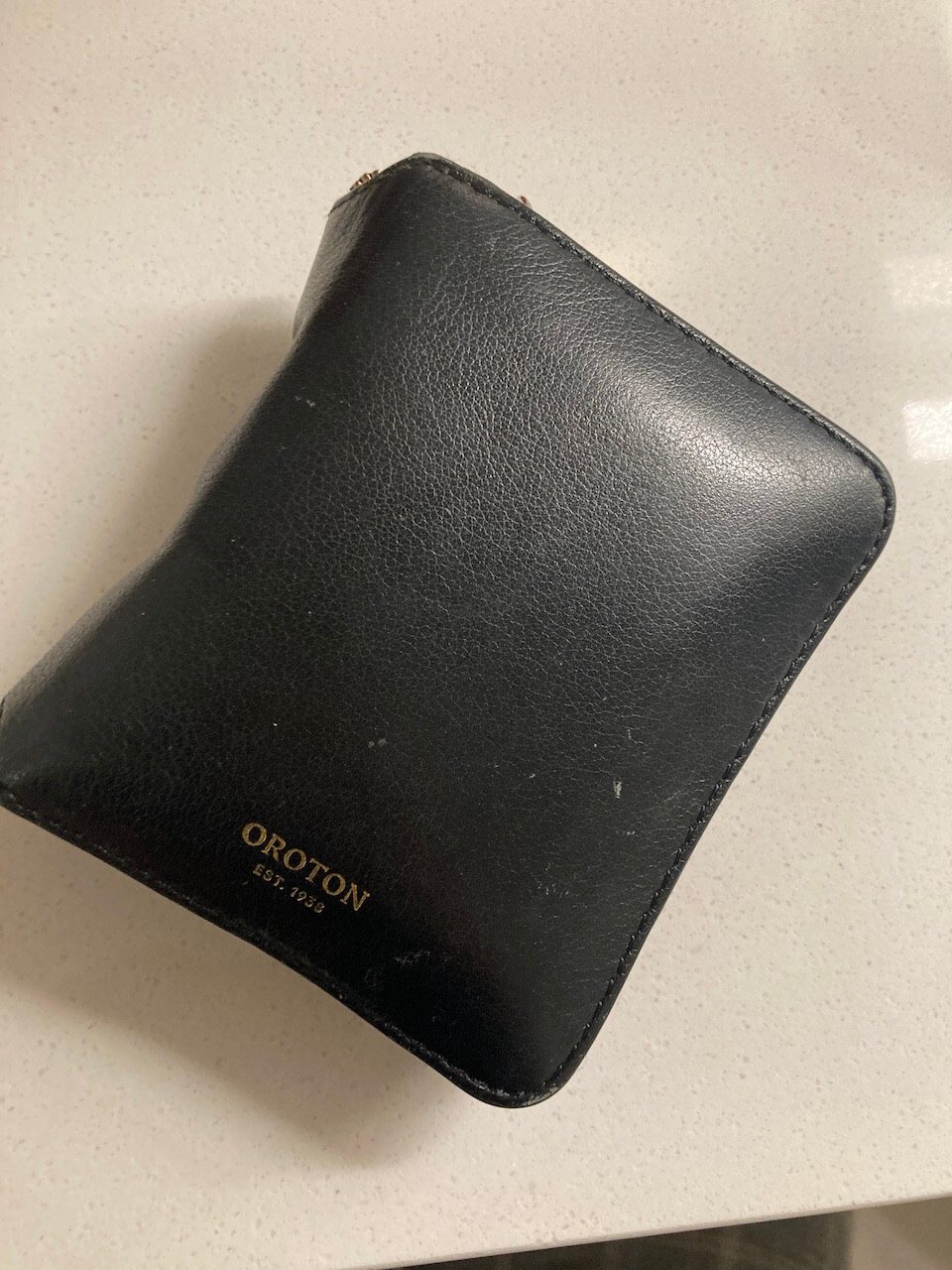 The most important item is my wallet and I have a small one that fits neatly inside my bag. I love that it has a zipper that goes all the way around and keeps everything secure. It also has different sections for bills coins and a few cards. It's a great design that helps me stay organised and makes things easier.
Phone
Again I stuck to the theme of keeping things small and compact. So when I updated my phone back in 2020 I went for the iPhone SE.
Keys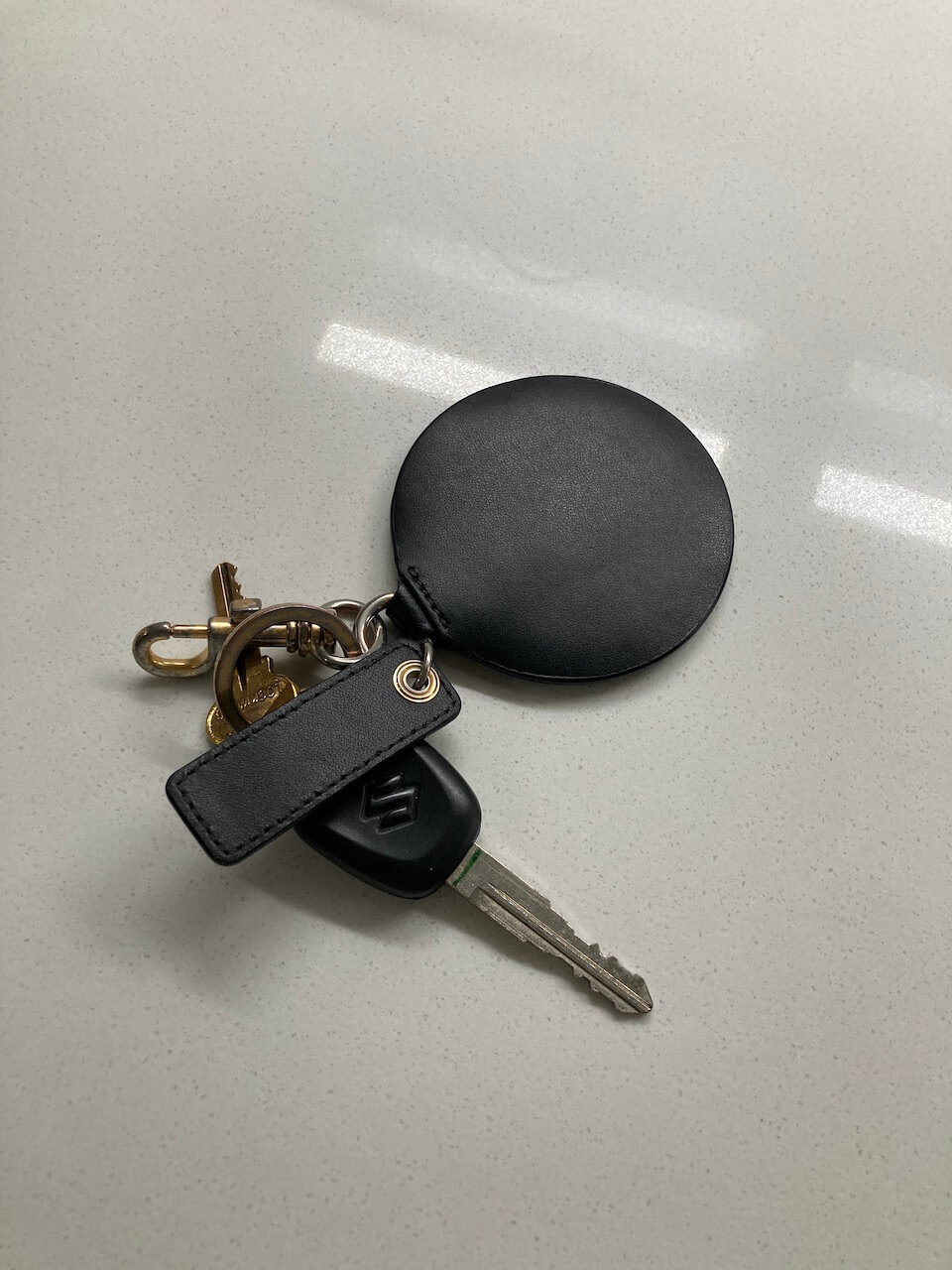 I have two keys on my key holder, my car key and my house key. The great thing about this larger key holder is that its easy to grab without rummaging through my things. Small key holders somehow like to sink to the bottom of even the smallest bags, making them harder to find quickly.
Lipstick
I keep my favourite shade of lipstick nestled in my bag.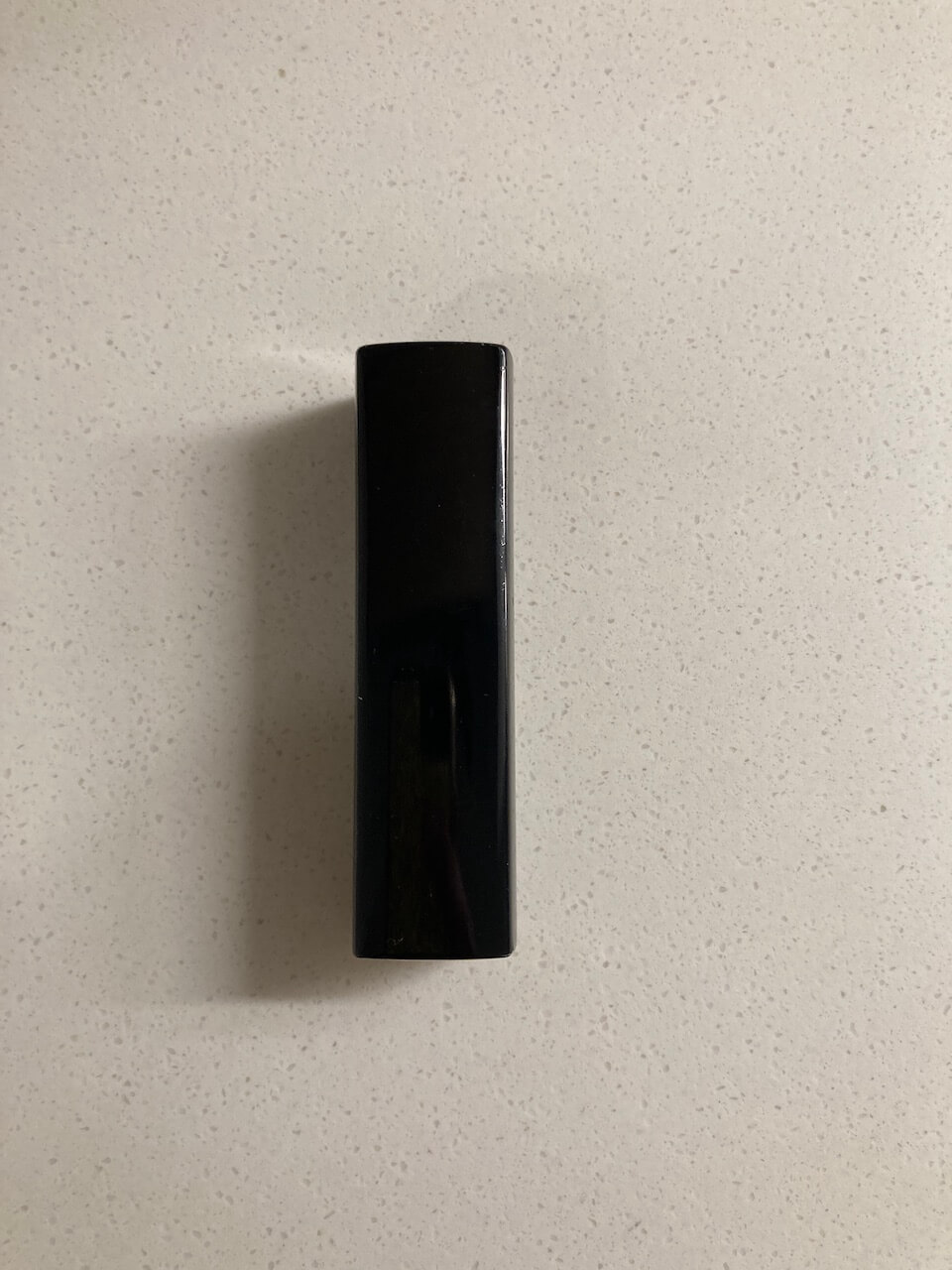 Tissues
Sometimes I get allergies and I also have gustatory rhinitis. This is a big name that means my nose runs whenever I eat LOL. If you're curious to learn about this quirky aspect of my life then you can read this in my post 25 things you don't know about me.
Fold-up Carry Bag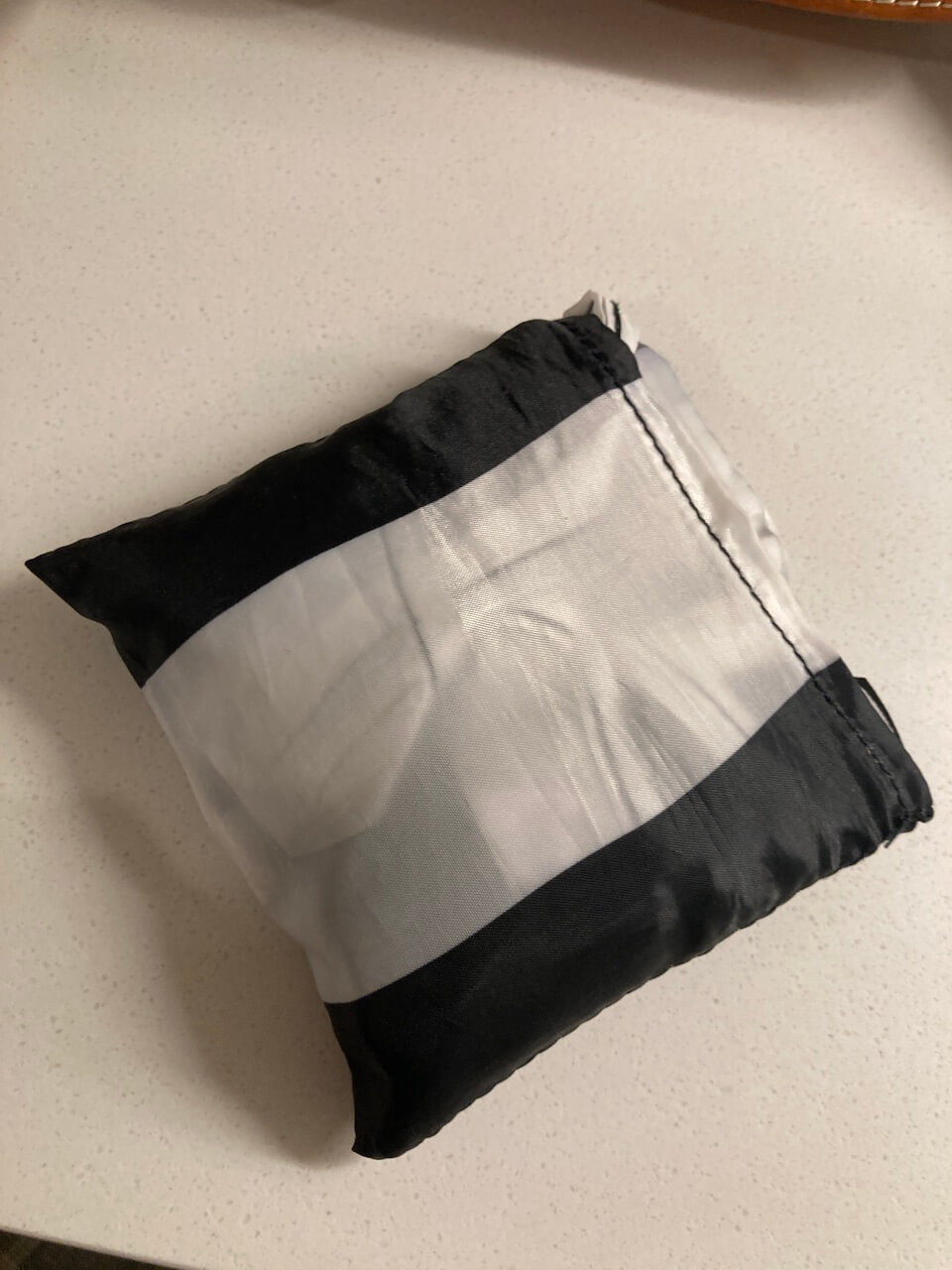 It's so handy to keep a foldable bag that holds so much. It's perfect for impromptu stops at the grocery shop and a really practical must-have.
Pen
You never know when you might need one!
Small Card Wallet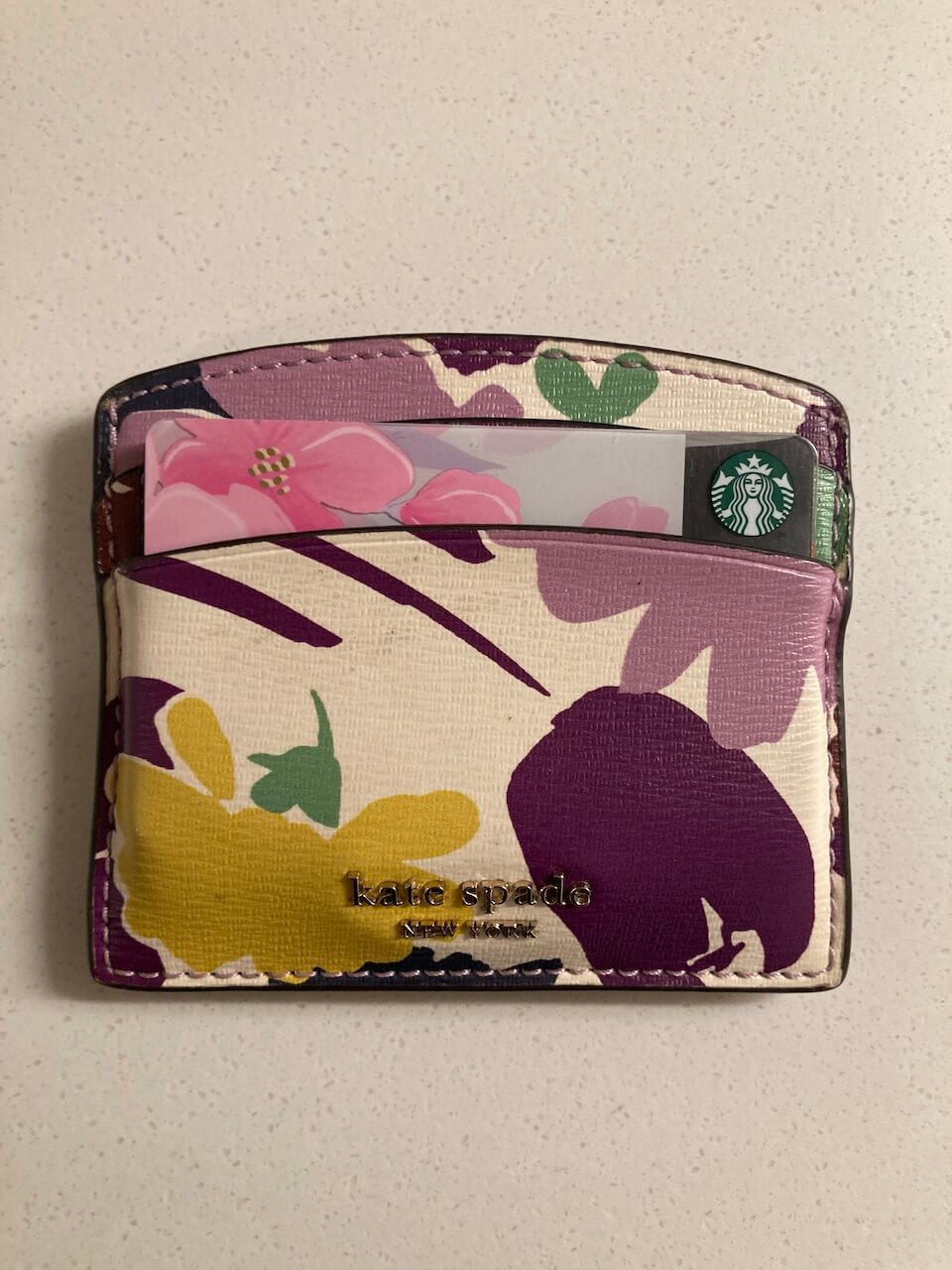 I keep most of my cards on an app on my phone but I still have a few cards that I keep in this cute card wallet.
Hand Sanitiser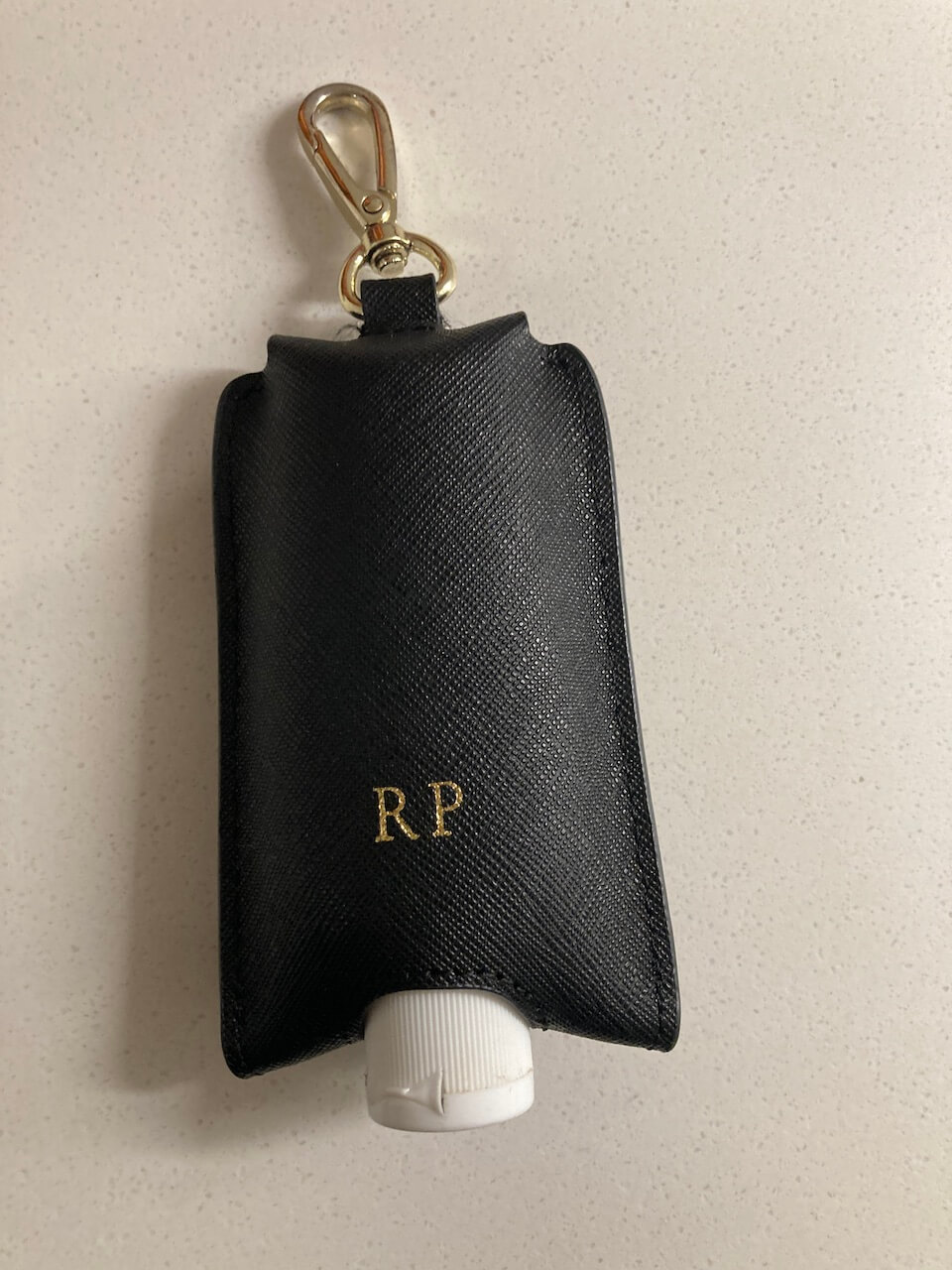 I can't keep hand sanitiser inside my small handbag because it won't fit. Instead I have this cute case that holds a small bottle of sanitiser and clips to any bag-its a perfect solution !
And that sums up what's inside my bag. I absolutely love my crossbody bag-it's my trusted companion in helping me to keep things simple. Thanks so much for joining me today and taking a peek into my bag.
You can click here if you would like to read another post about 8 Essential Handbags for Women.
Have a wonderful day!