Hi friends, today I'm sharing the fun we had last Saturday. My sweet friend and I decided to indulge in a little retail therapy and interior decorating inspo at none other than our local Ikea. We headed over to the ever-convenient Tempe store which just happens to be a breezy ten-minute drive from my place. I love how its close proximity means that I could pop in there any time. Even though I don't, it's nice knowing that I could. Living so close to Ikea came in incredibly handy a couple of years back when we renovated our kitchen. There were a few times when I needed to make quick trips to either return or exchange items. Having the store almost just around the corner was a real lifesaver and it's a convenience I love!
What I Love About Ikea
Endless Inspiration: When I walk into Ikea it's like going into a world where every corner oozes creativity and style. The room setups are so beautifully designed and I always get fresh ideas for my own home. Ikea always has endless possibilities and so much decorating inspiration.
Affordable Finds: Although I did notice some price increases, you can still find so many stylish and practical gems at Ikea without emptying your wallet.
Smart Design Solutions: I'm all about making my space work for me, and Ikea totally gets it. They've got loads of clever designs, perfect for small homes like mine. Ikea is my go-to for making my place feel organised and cozy.
Cafeteria Delights: The cafeteria is a nice spot to take a break and enjoy a bite of some delicious Swedish fare.
My Recent Visit To Ikea
What struck me the most about this visit was that there seems to be a shift in design direction. It was like a blast from the past with big bold pops of colour and patterns that transported me back to the groovy vibes of the 70s and the funky freshness of the 80s.
Neutrals and greys have now taken a back seat as vibrant hues and daring prints are moving into the limelight. I'm not sure how I feel about this as neutral tones have my heart forever. But I guess I shouldn't be surprised to see so many colourful decor items, furniture and textiles. Trends usually make a comeback, don't they? And it seems that we are now heading in a very colourful direction when it comes to home decor.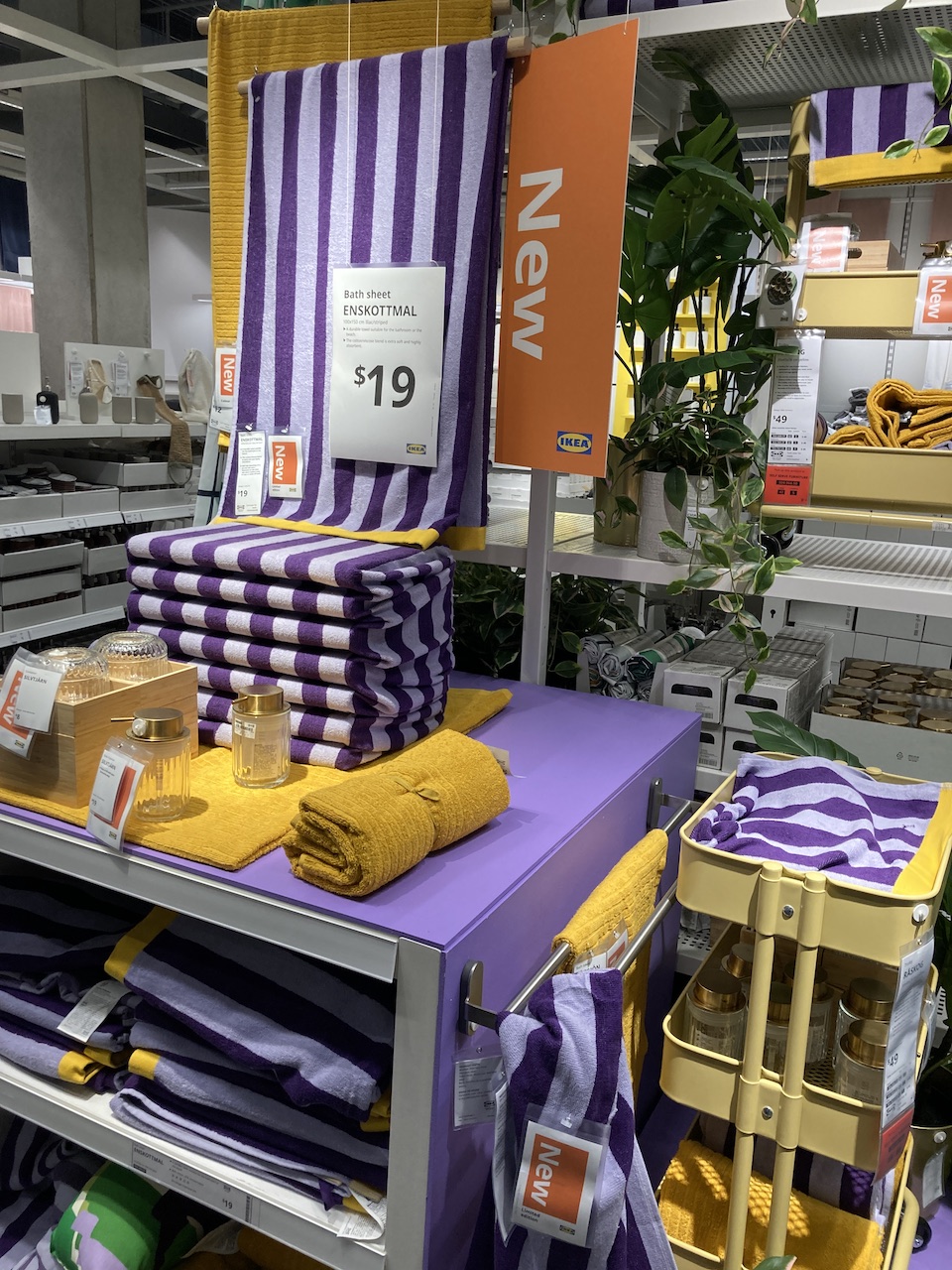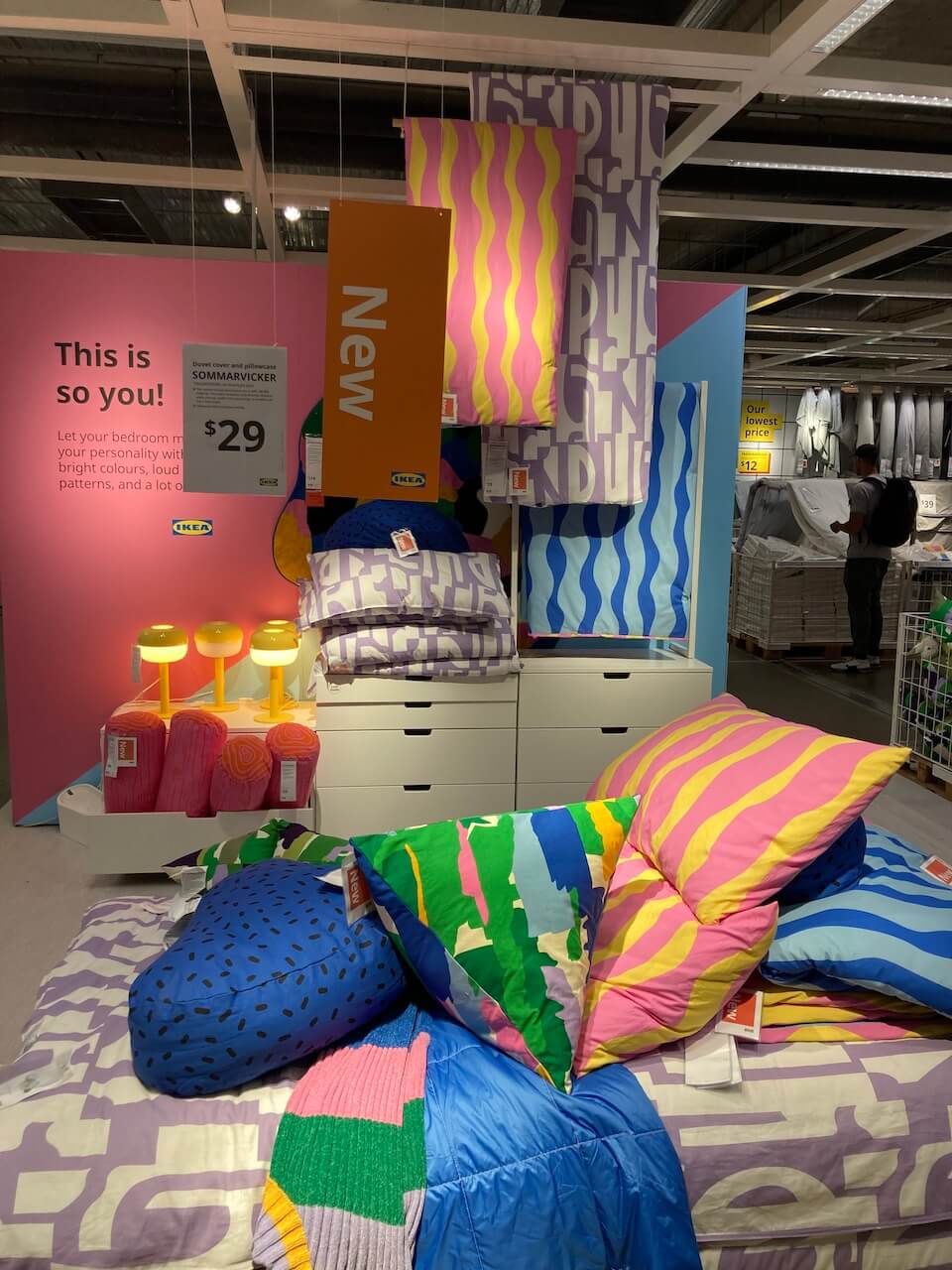 So many colourful textile and bedding choices!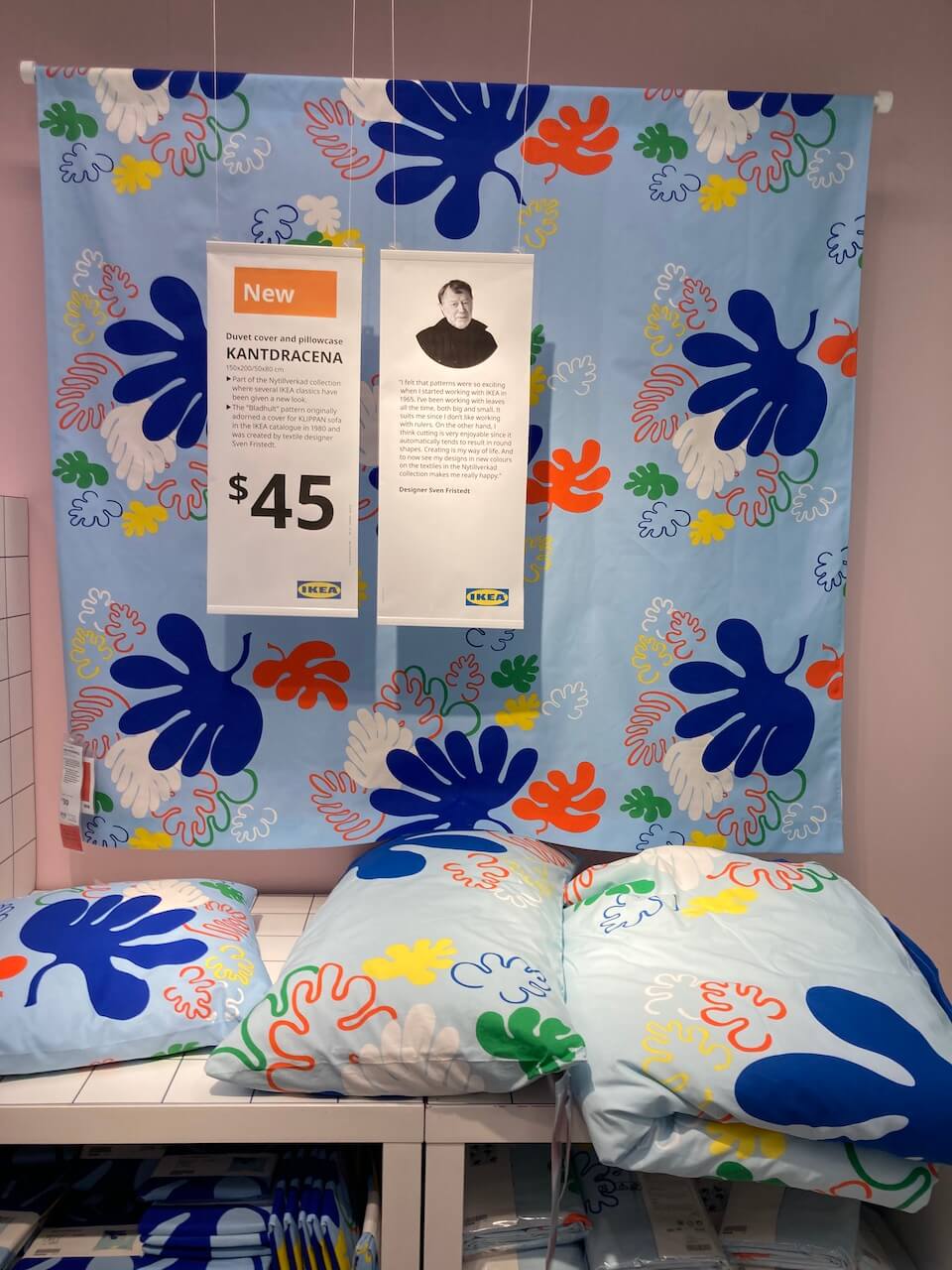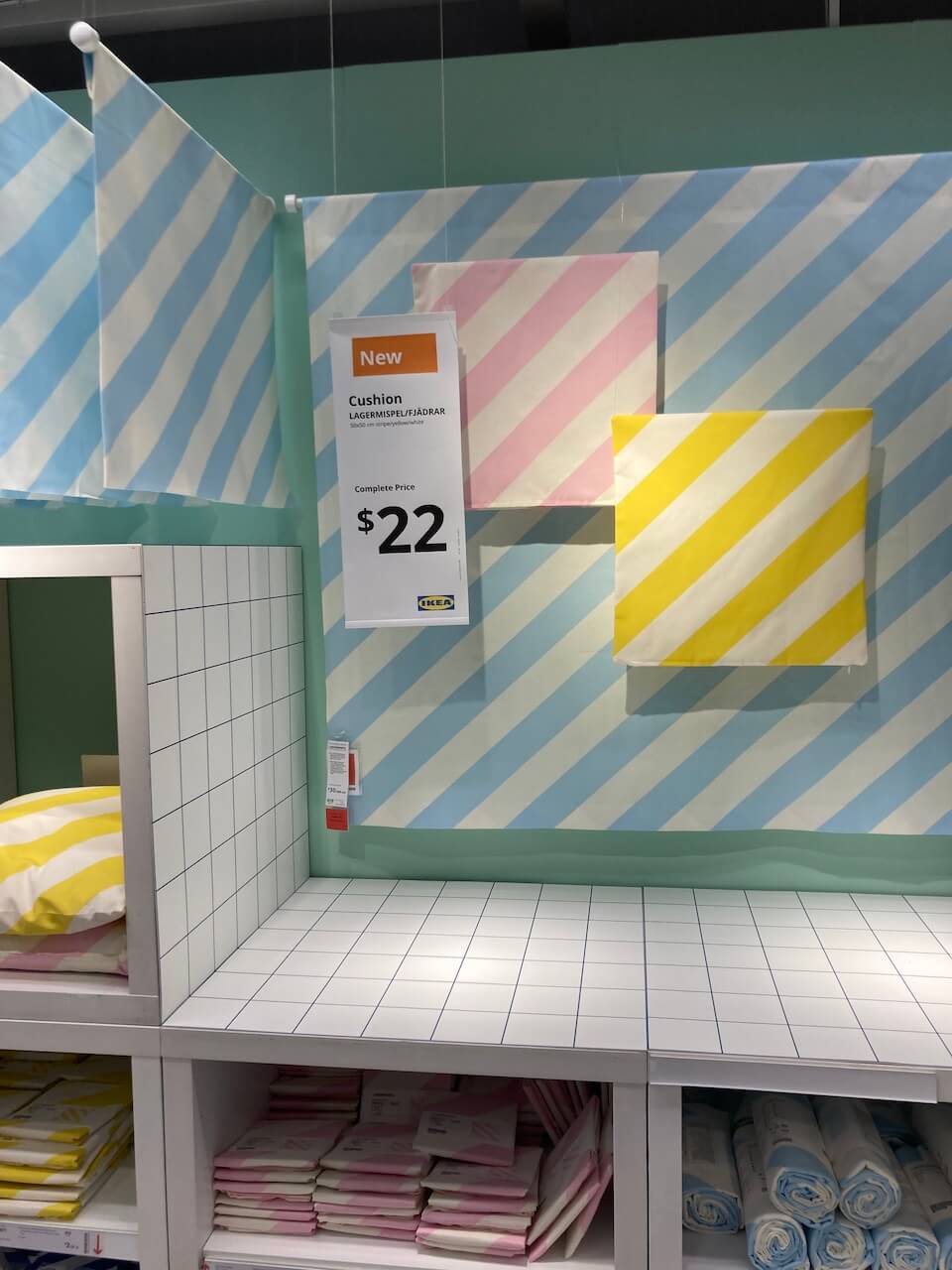 Even some of the furniture now comes in bright bold colours. Orange and a soft shade of green seem to be the predominant colours at Ikea in 2023.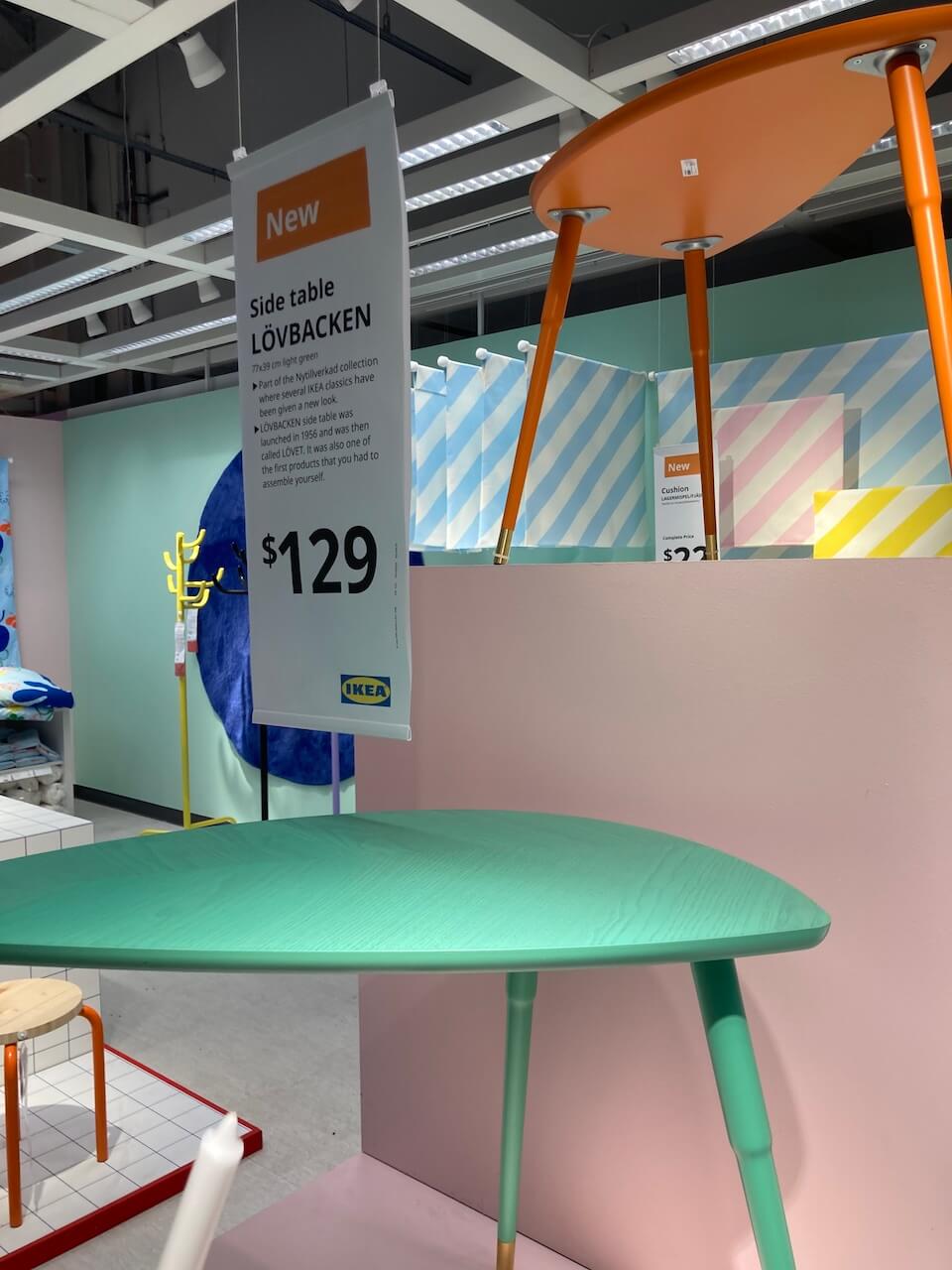 Colourful Marketplace Finds
Moving onto the marketplace where tablecloths, kitchen gadgets and decor items all featured bright colours too.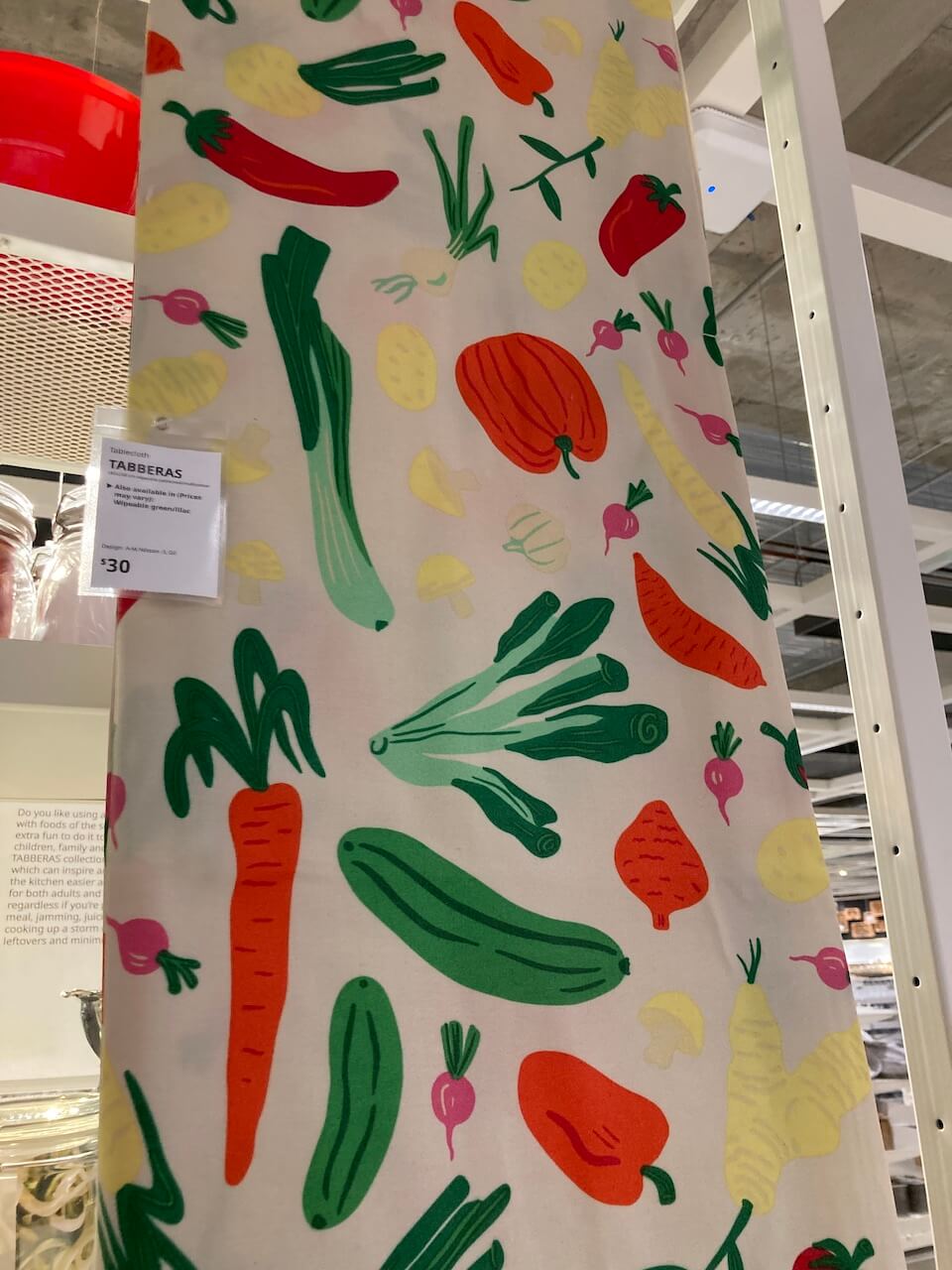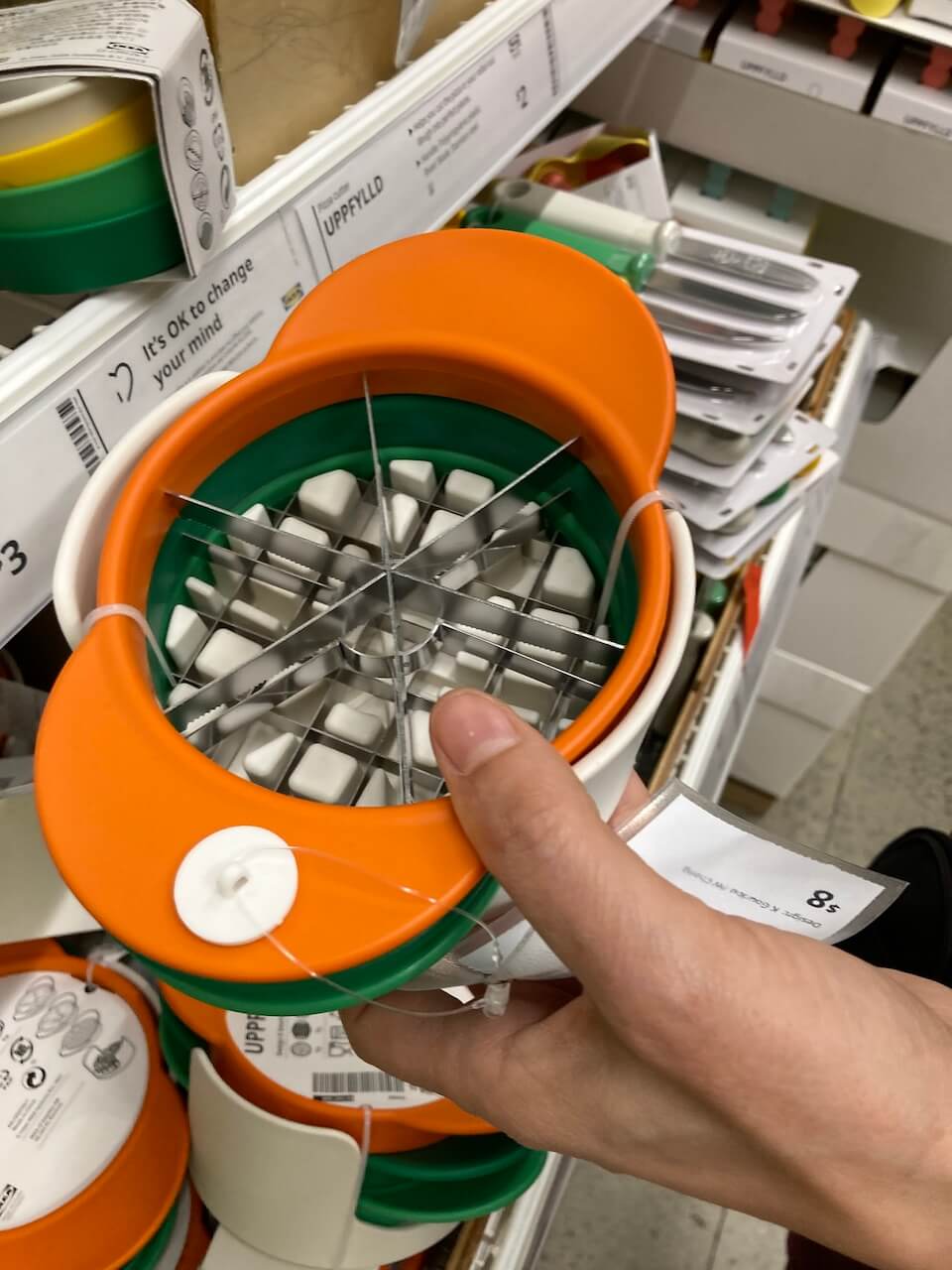 I can't help but think of the kitchen from 'The Brady Bunch' when I see this shade of orange and green combo. There was a very bold 70s vibe in the kitchen section at Ikea!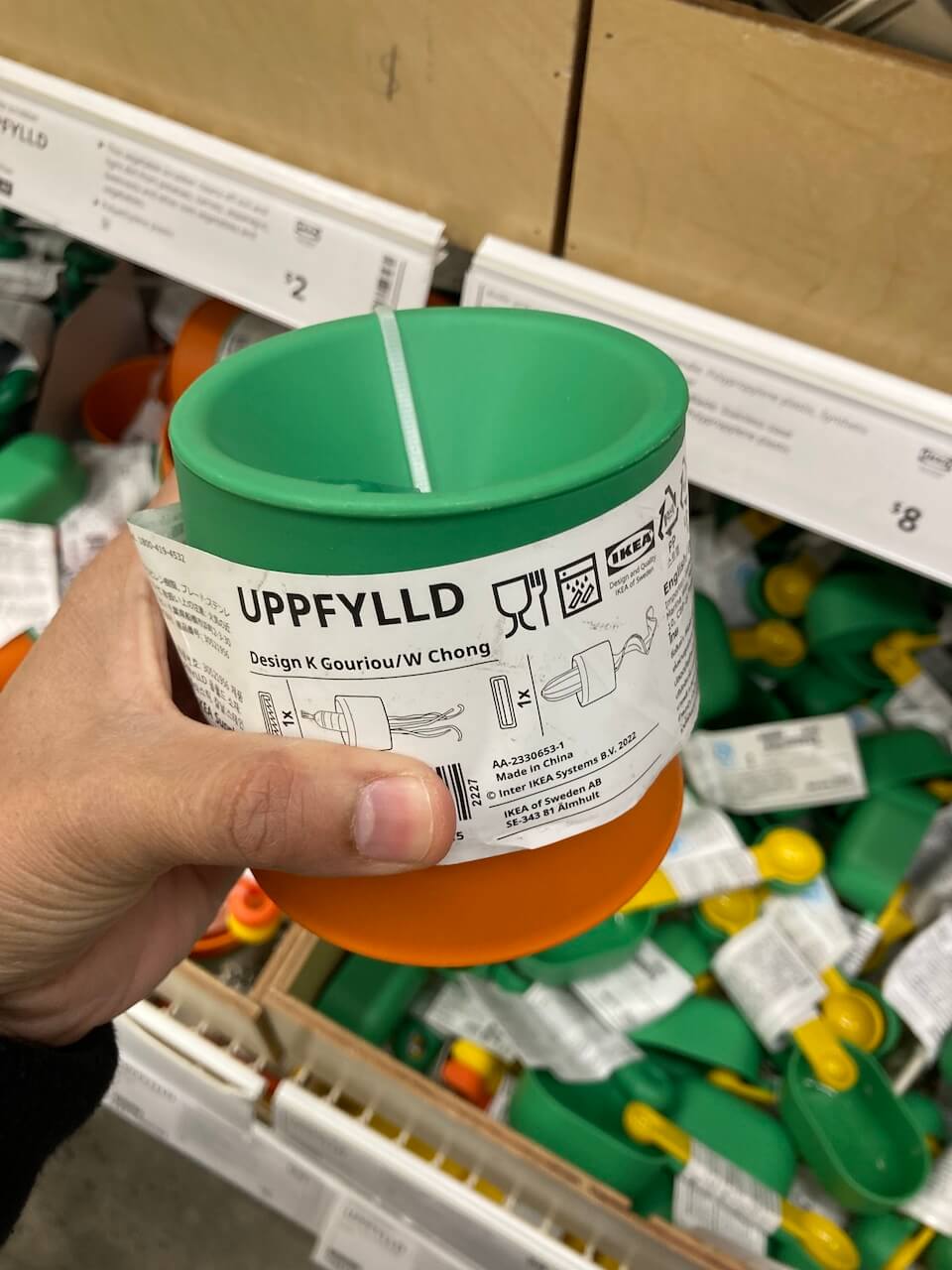 I felt tempted to buy this vegetable spiralizer but I resisted (If only they came in white!).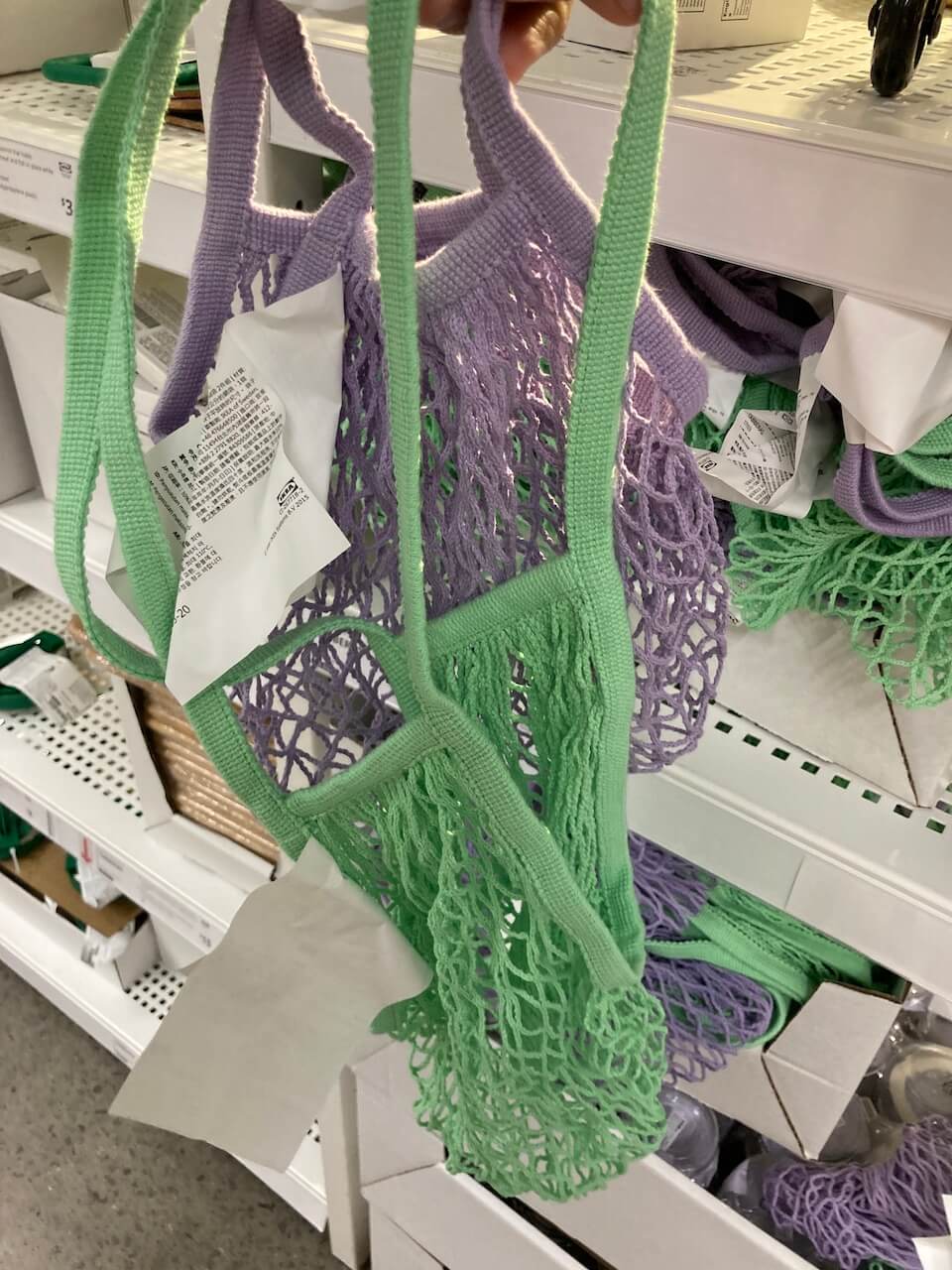 These eco-friendly string bags now come in two different colours to make your shopping experience happy!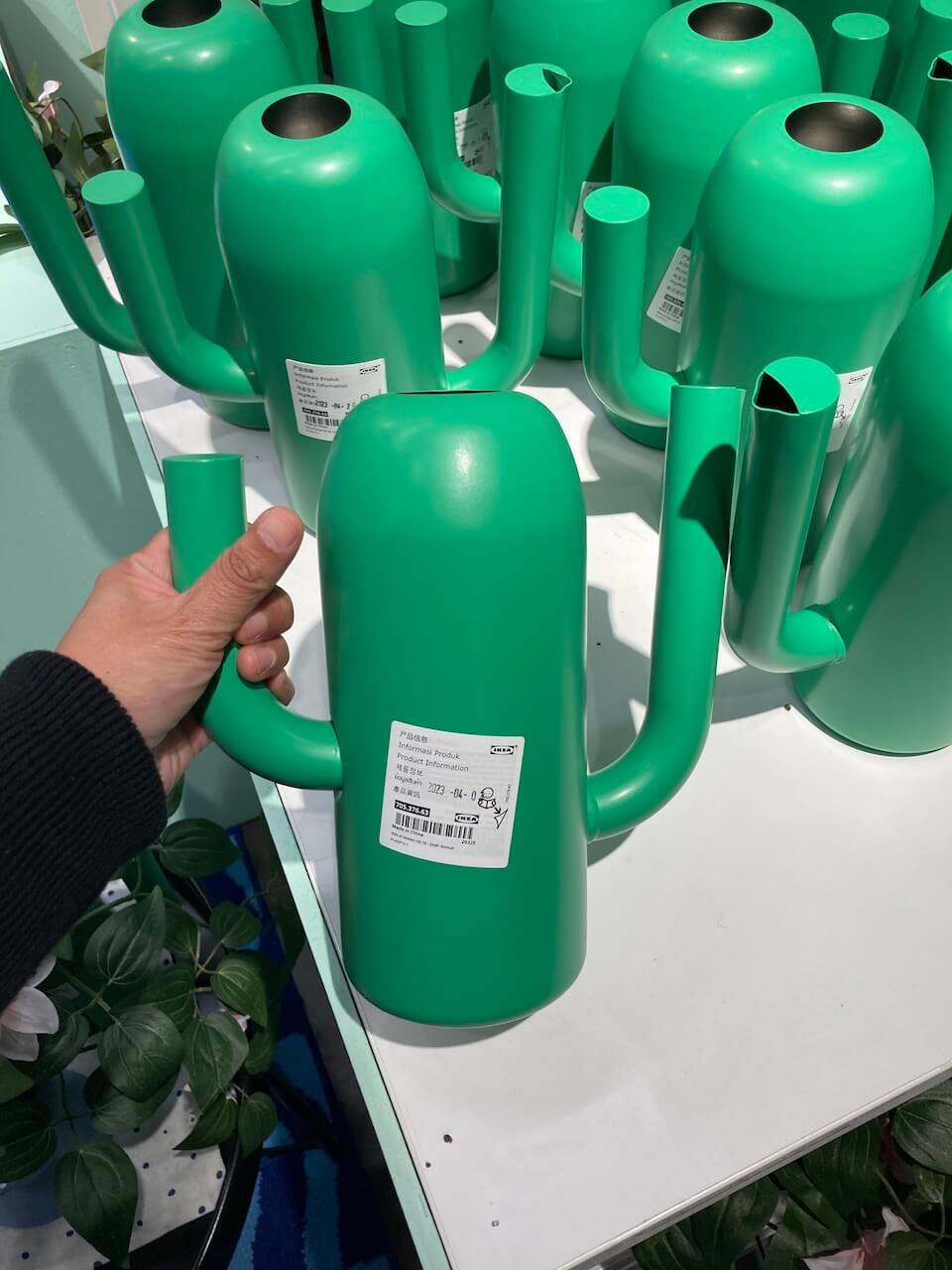 I spotted some big quirky green cactus-shaped watering cans. Even though I can't say they would be my preferred choice, I couldn't help but smile when I saw them because they are so fun and silly!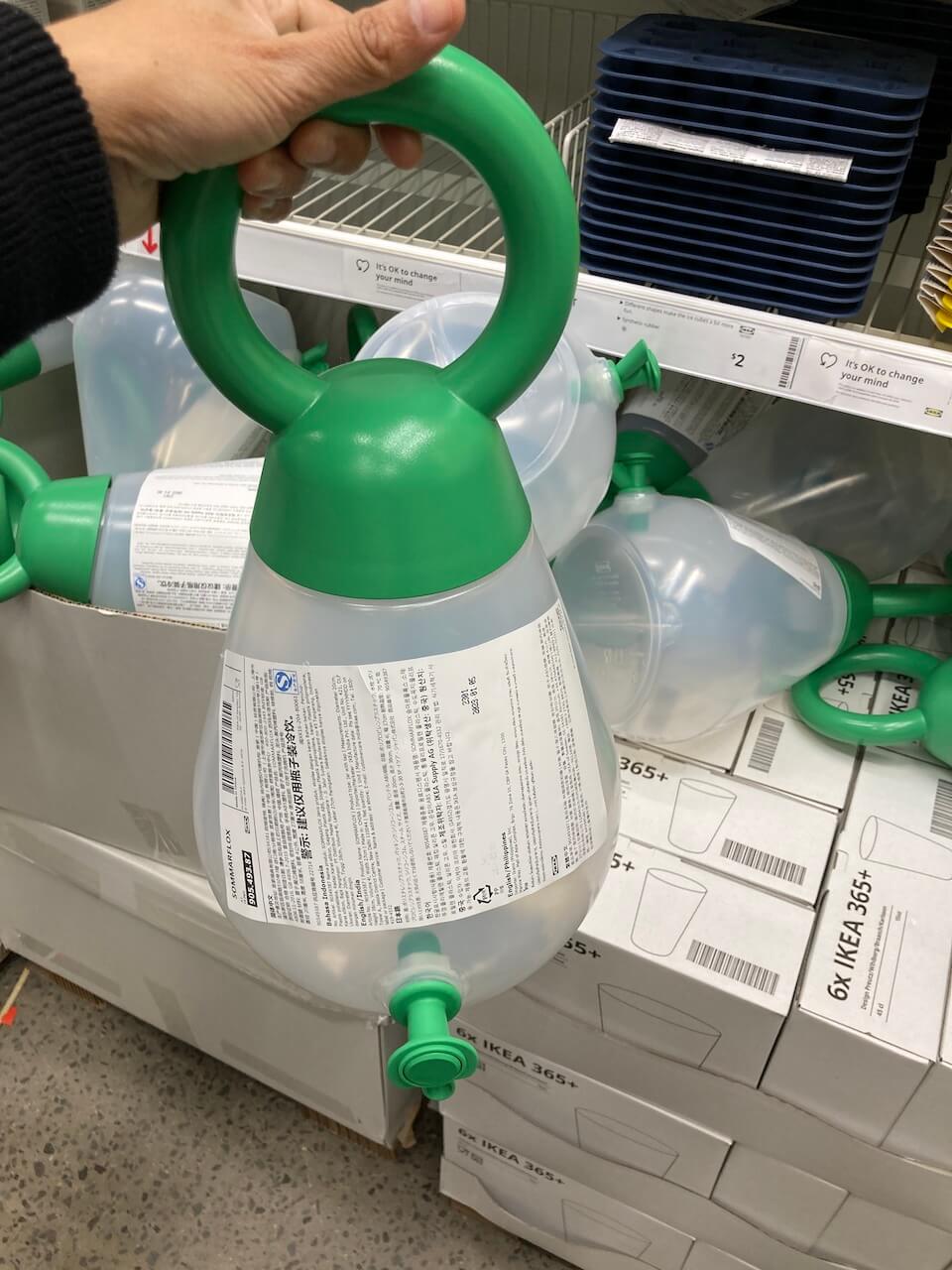 A water container that doubles as a kettlebell. Why not? I guess it's a good way of staying in shape and hydrated. Ikea thinks of everything!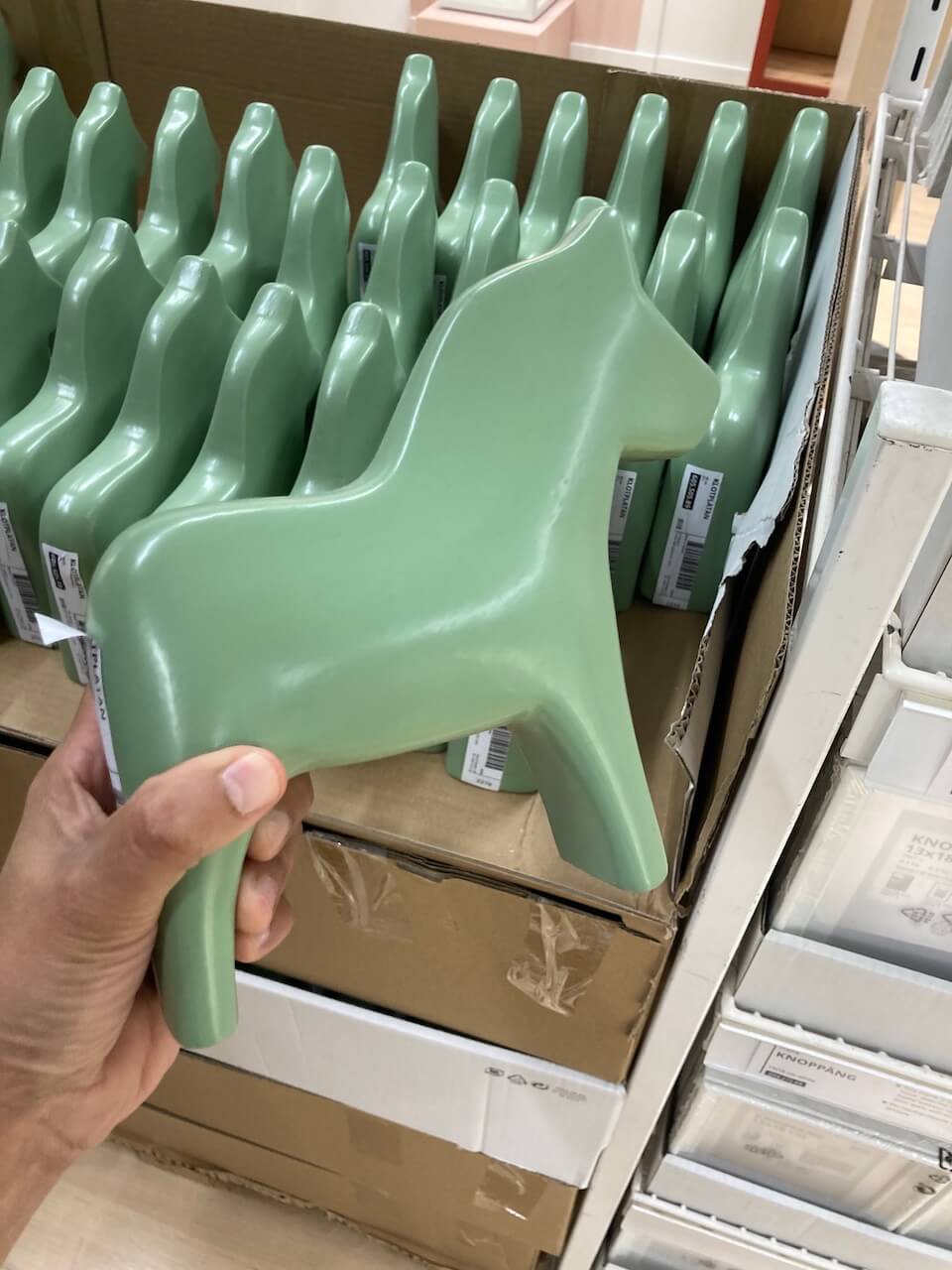 These horses seem to come out yearly featuring on-trend colours. I think last year they were grey and this year they are green of course!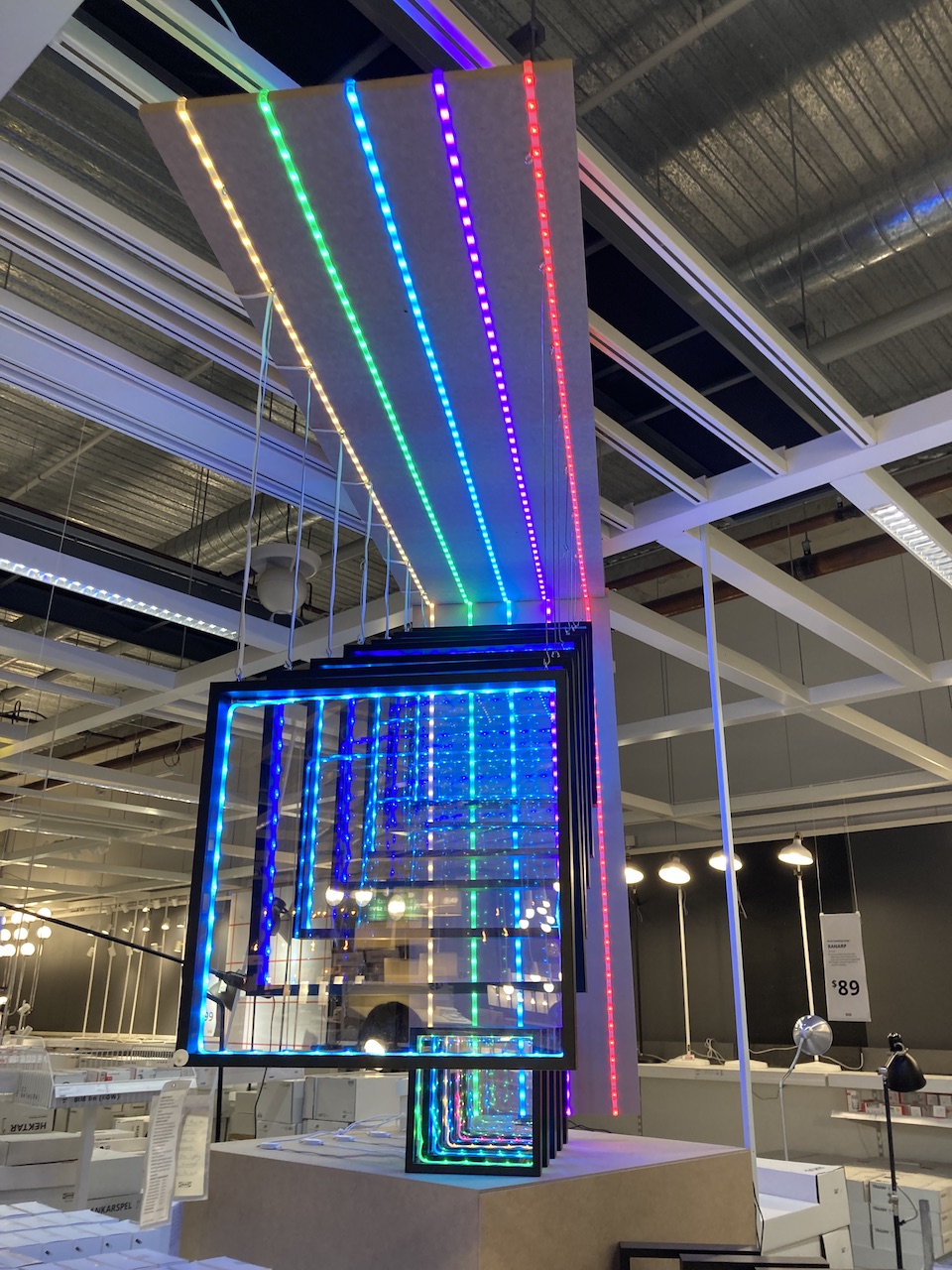 The lighting section also offered some fun and colourful strip lights.
The Ikea Cafeteria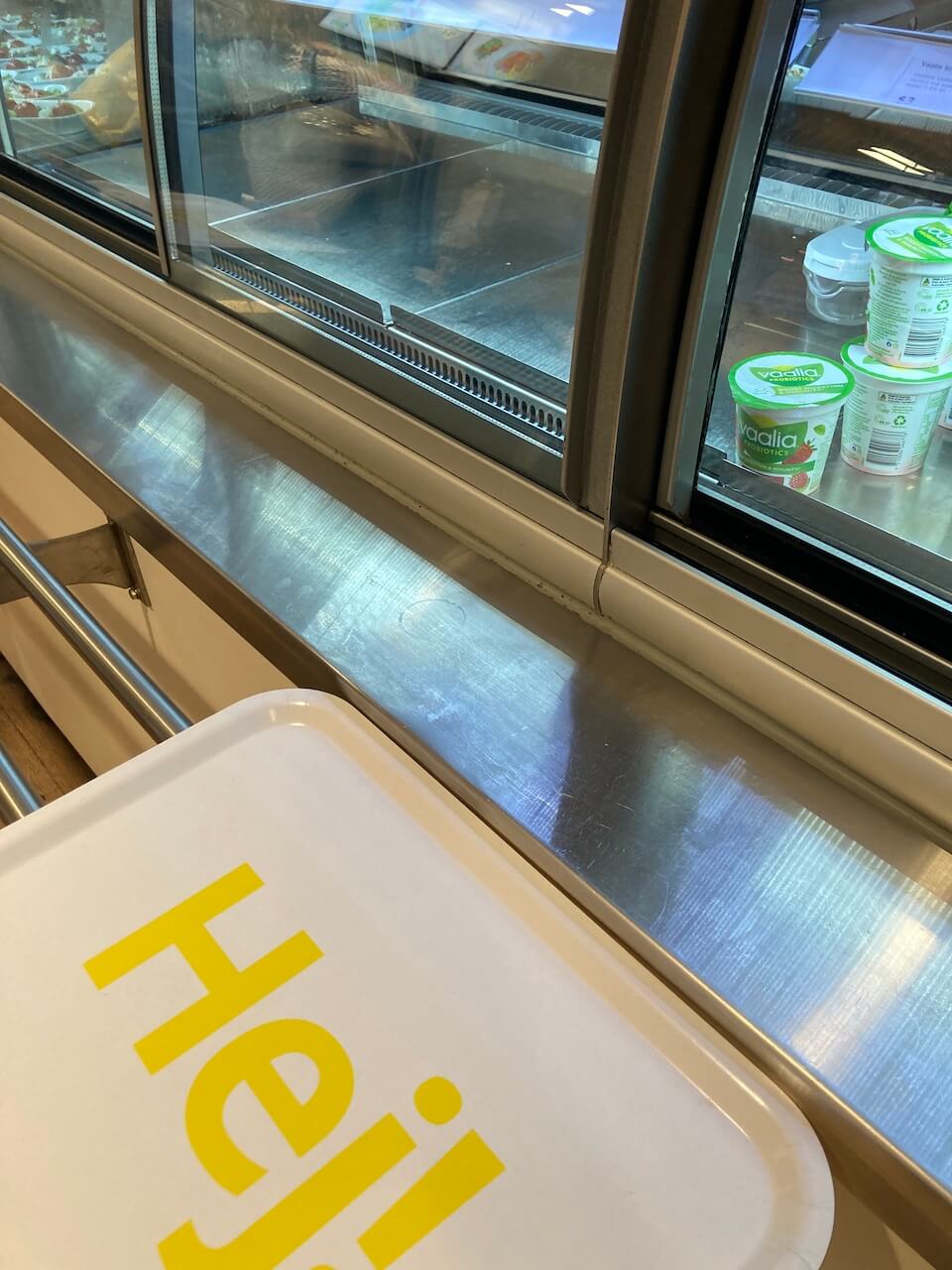 One of my favourite things to do while on a big shopping trip to Ikea is to stop at the cafeteria for a bite to eat. I was on the lookout for the delicious open sandwich but I couldn't find any. Ikea seems to have really simplified their menu and the fridge section was pretty bare. I really hope they bring back more of the old favourites they offered before covid.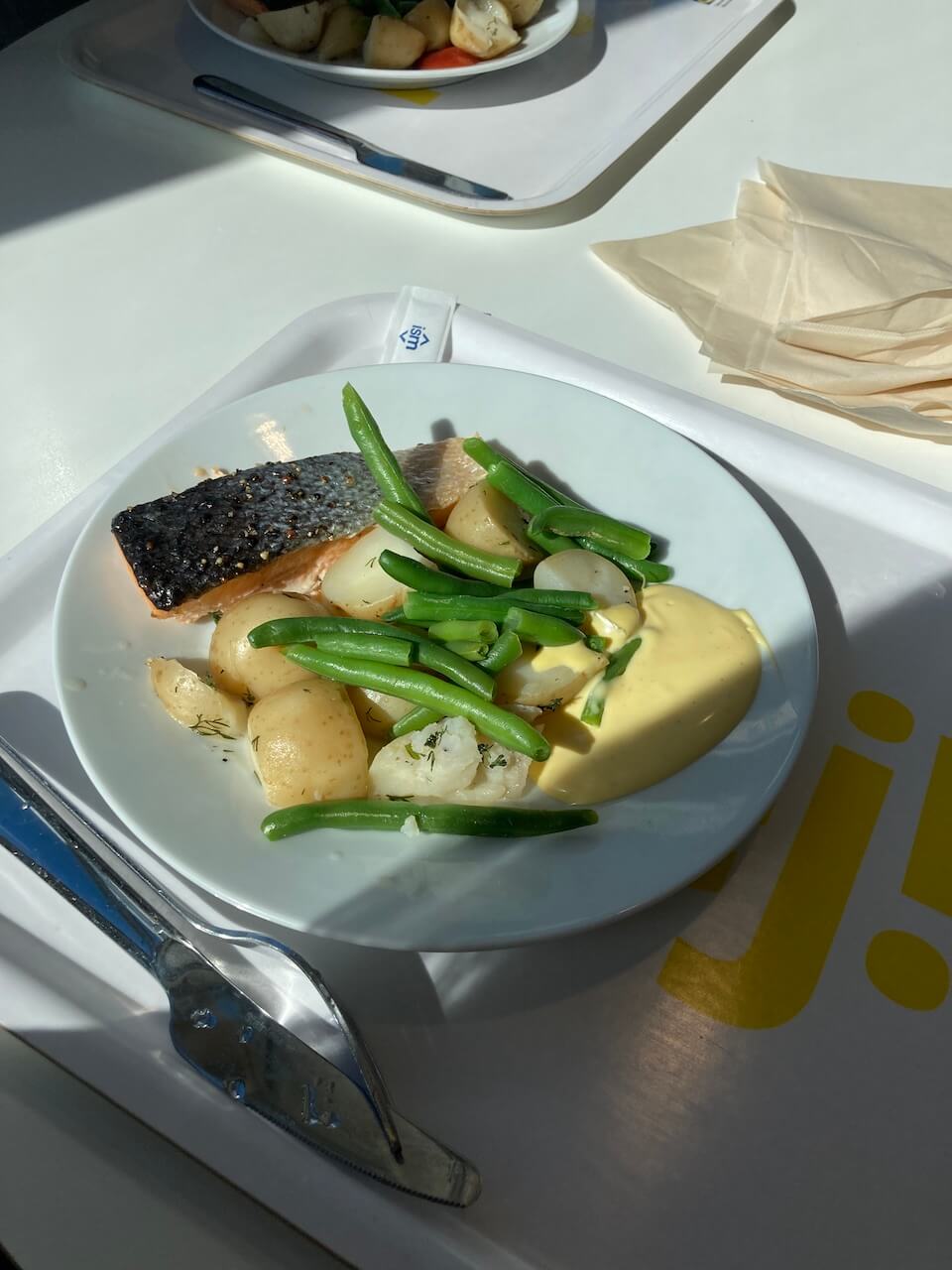 My friend and I ordered the delicious and healthy salmon. I know it looks kind of bland but trust me-it tasted awesome!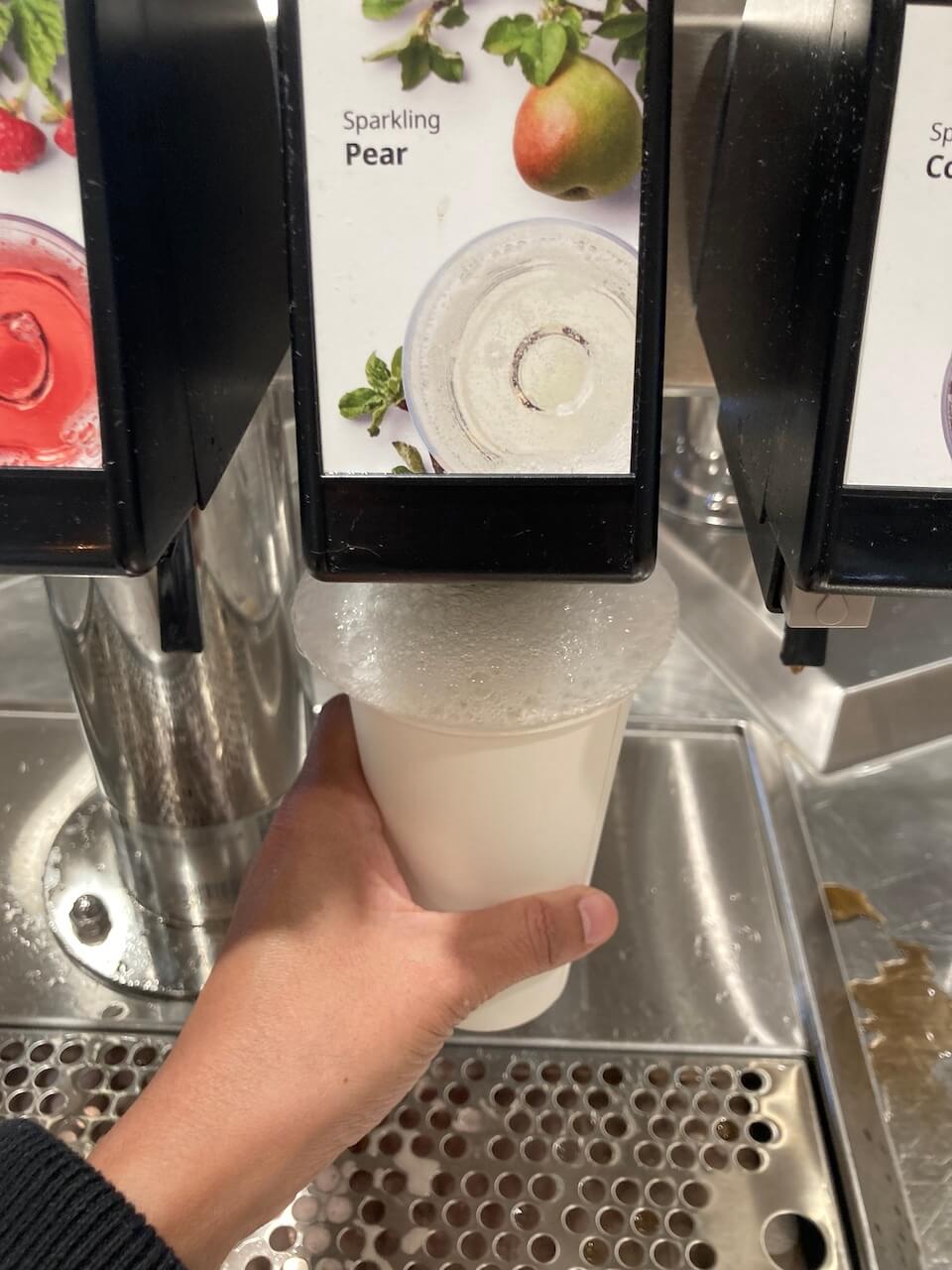 I couldn't resist a cup of this delicious fizzy pear drink. It was really refreshing and not too sweet at all so I went back for more. Walking around the huge Ikea maze was like a workout and it made me thirsty!
So there you have it friends, a little peek into my very colourful Ikea adventure. I absolutely love this place and never get tired of visiting. It's an amazing world of endless creativity and design magic where I am guaranteed to uncover inspiration, storage solutions and some fantastic affordable finds (as long as I resist the urge to fill up my trolley!)