We had dreamt of a new kitchen for ages but the thought of the mess, expense, and upheaval made us wait. Gradually when things in our old small galley-style kitchen started falling apart, literally. We decided to go for it and do a complete Ikea kitchen renovation including appliances and everything!
We're huge fans of Ikea and even though we visited a few other options we just felt we loved Ikea kitchens the best.
The Planning Stage of Our Kitchen Renovation-
After I was done hyperventilating at the thought of what we were about to embark on, we went into our local Ikea store and met with the lovely Ikea kitchen planner.
She was absolutely amazing! and she also happened to look just like Scarlett Johansson. Every time she was out of earshot I'd say to my husband "Psssst doesn't she look like Scarlett Johansson". His reply "Ruth, I'm concentrating and trying really hard not to look at her and get distracted" bahahaha !! Bless Him!
Anyway, Scarlett  I mean the kitchen planner was super knowledgeable and very friendly. She just made everything very easy and designed the most perfect kitchen on the computer right in front of us. Afterwards, we left the store feeling much more confident and excited.
A couple of weeks later we had an in-home consultation for about an hour with a kitchen company called Eternity Kitchens. This company installs their own kitchens however, they also specialize in Ikea Kitchen Installations. They remeasured for accuracy and tweaked a couple of things. I have to say we were extremely happy with this company. They were very professional and super accommodating.
The in-home consultation was well worth it. We were now so much happier knowing that the measurements and all the details were on point. We signed the contract, paid the deposit and I'll admit I might have had a mini panic attack.
Surprisingly the whole installation process went quite smoothly. Yes, it was messy, dusty, and it definitely tested the neat freak within me but it was so worth it.
We could not have been happier with the final result! I think it's beautiful and looks just as fantastic as the super expensive high-end kitchens. And while ours wasn't exactly cheap. I don't think we would have gotten everything we wanted for the price we paid if we'd gone elsewhere. Hello under cupboard lighting! So if you're considering an Ikea kitchen renovation I say Go for it!!
This is the Original Kitchen Before The Renovation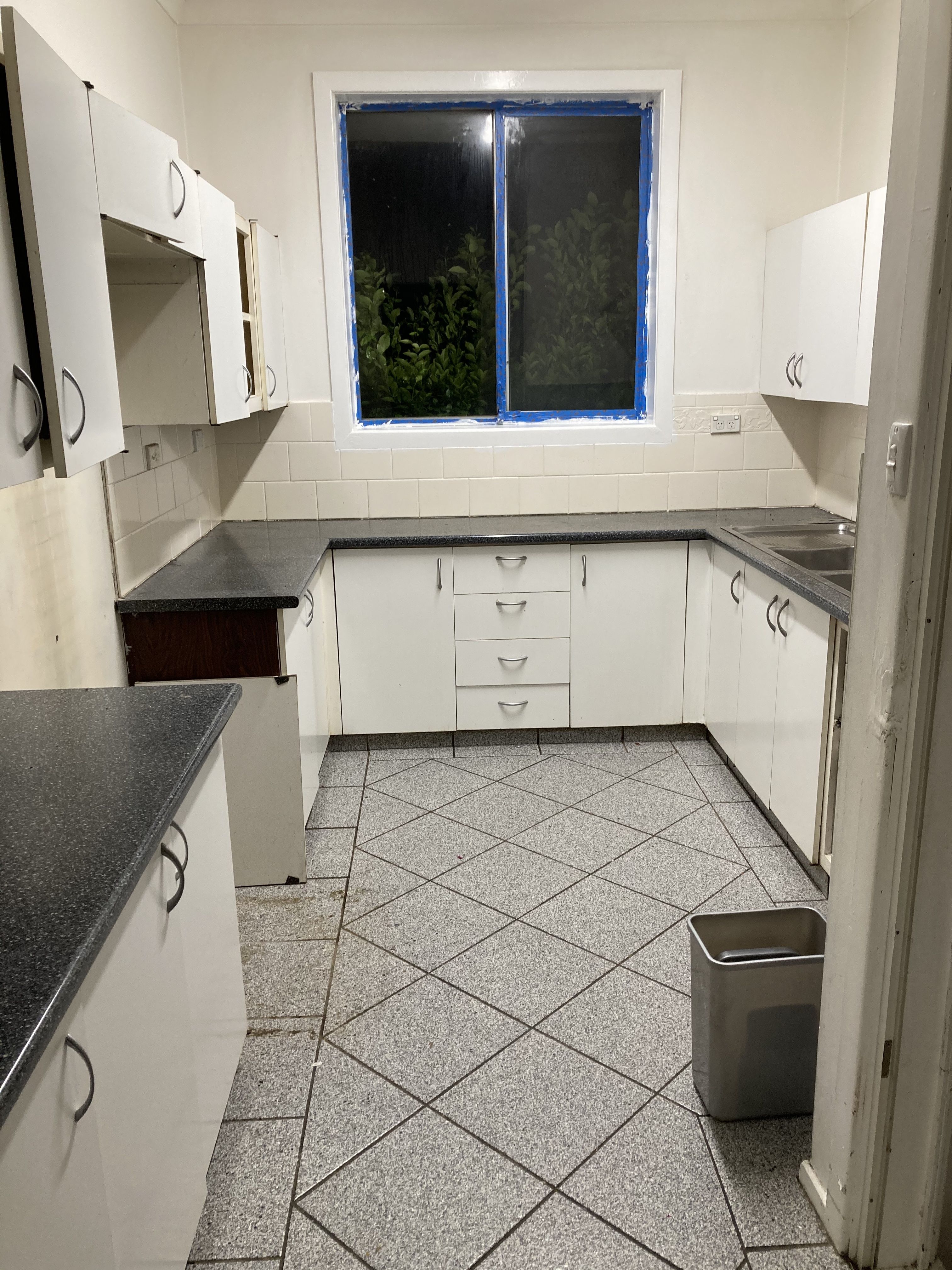 I took this photo the night before the kitchen was demolished. See that gap between the countertops. That's where the fridge went. It was so awkwardly placed.
The Renovation-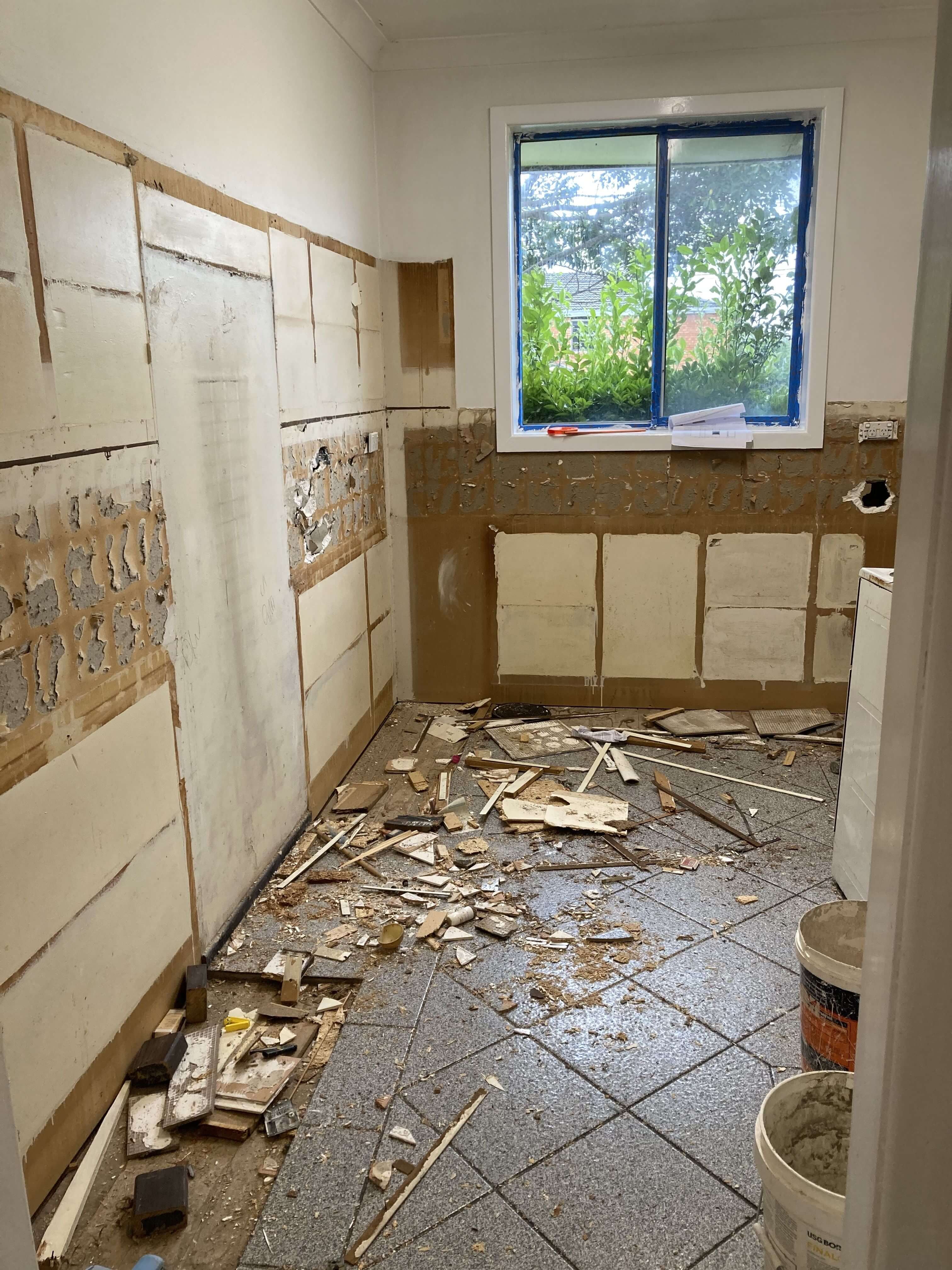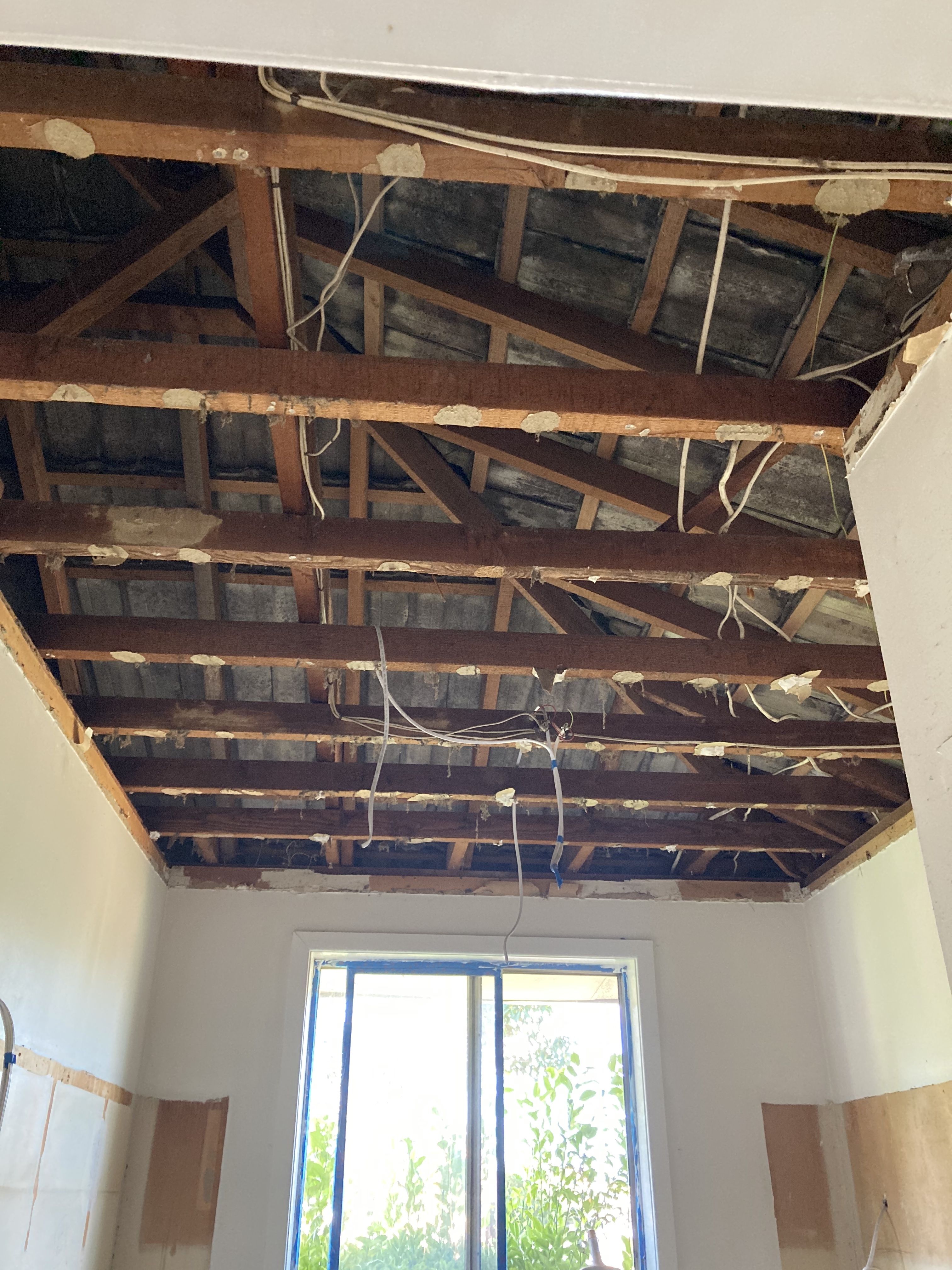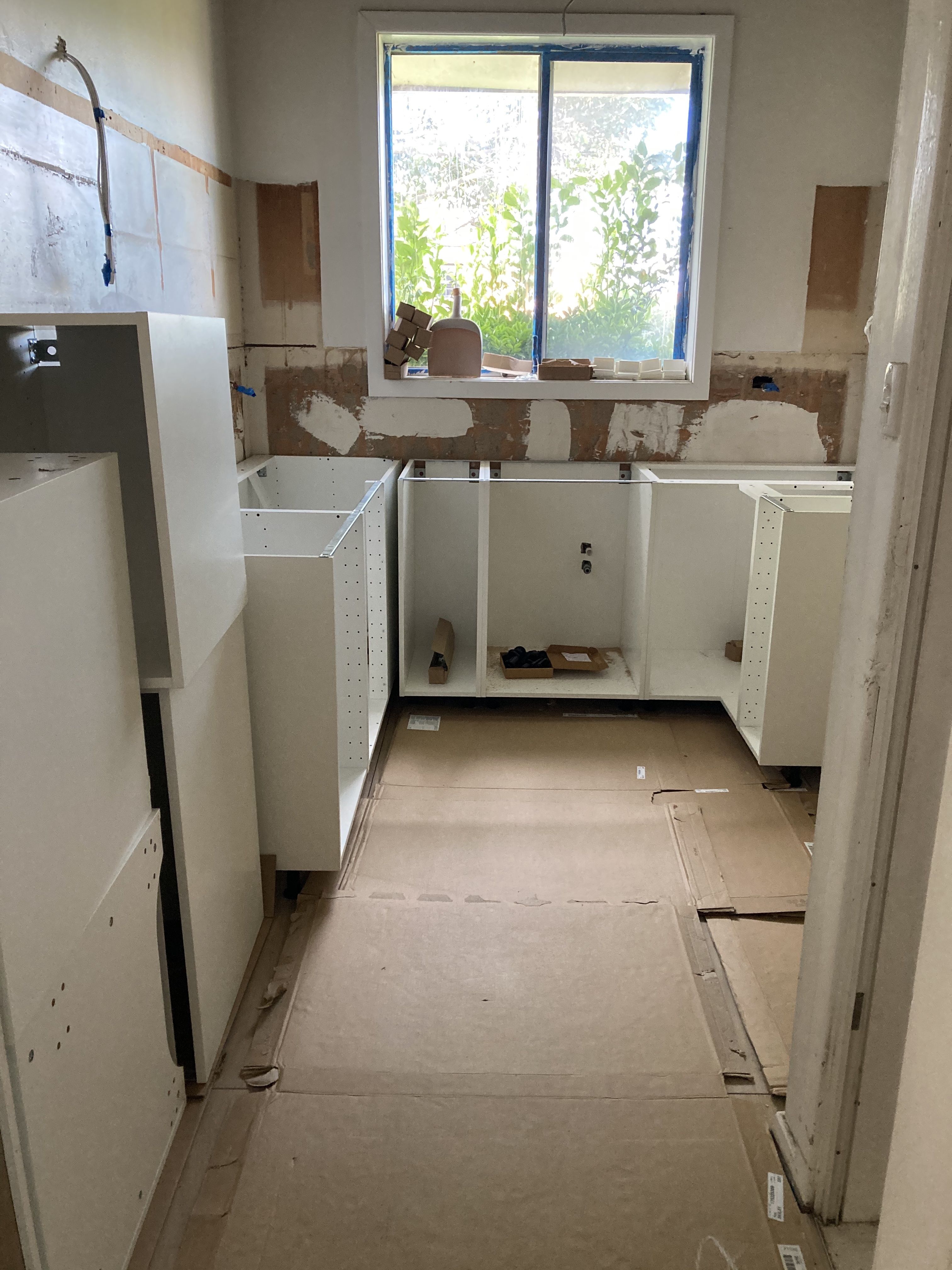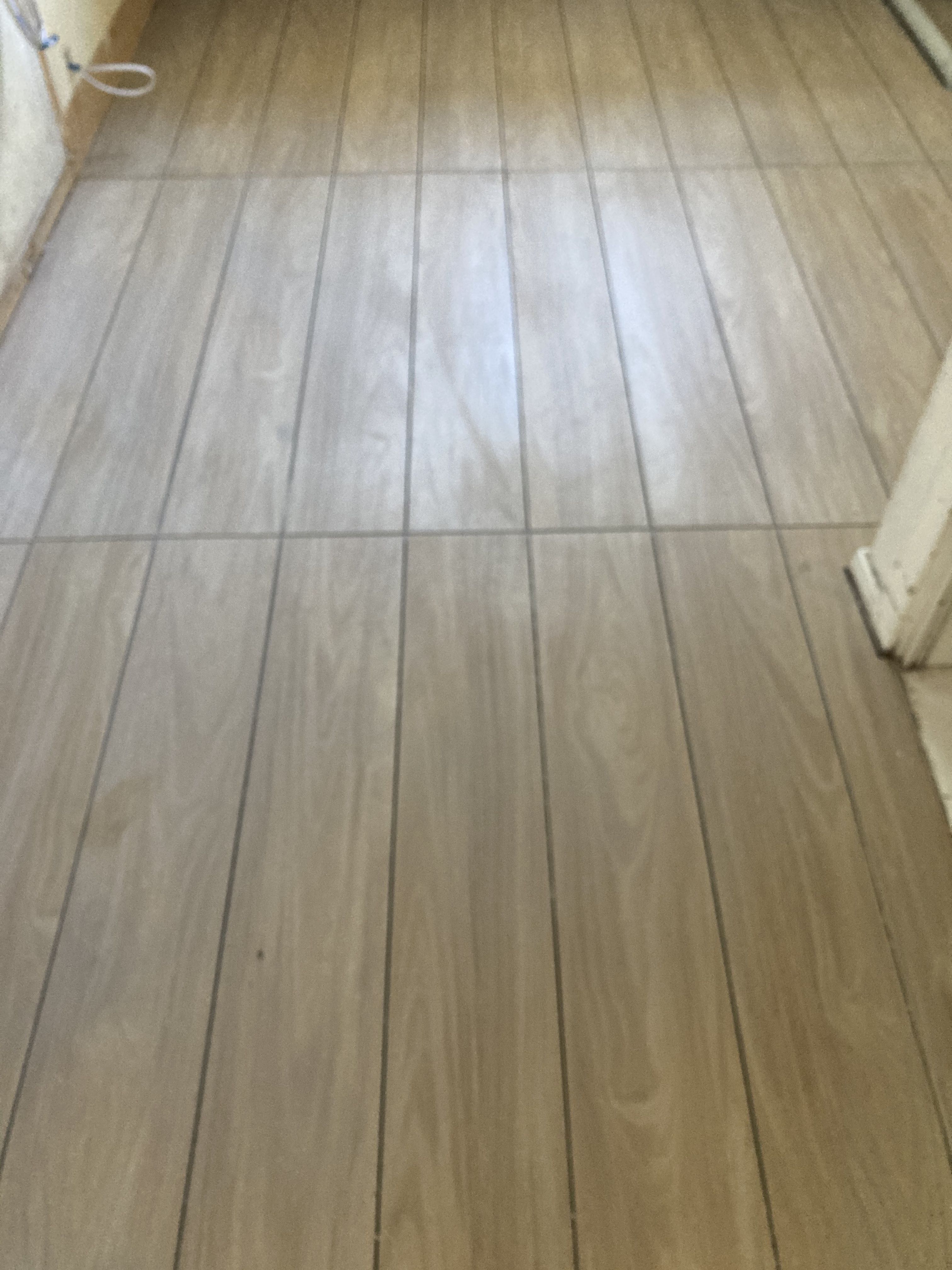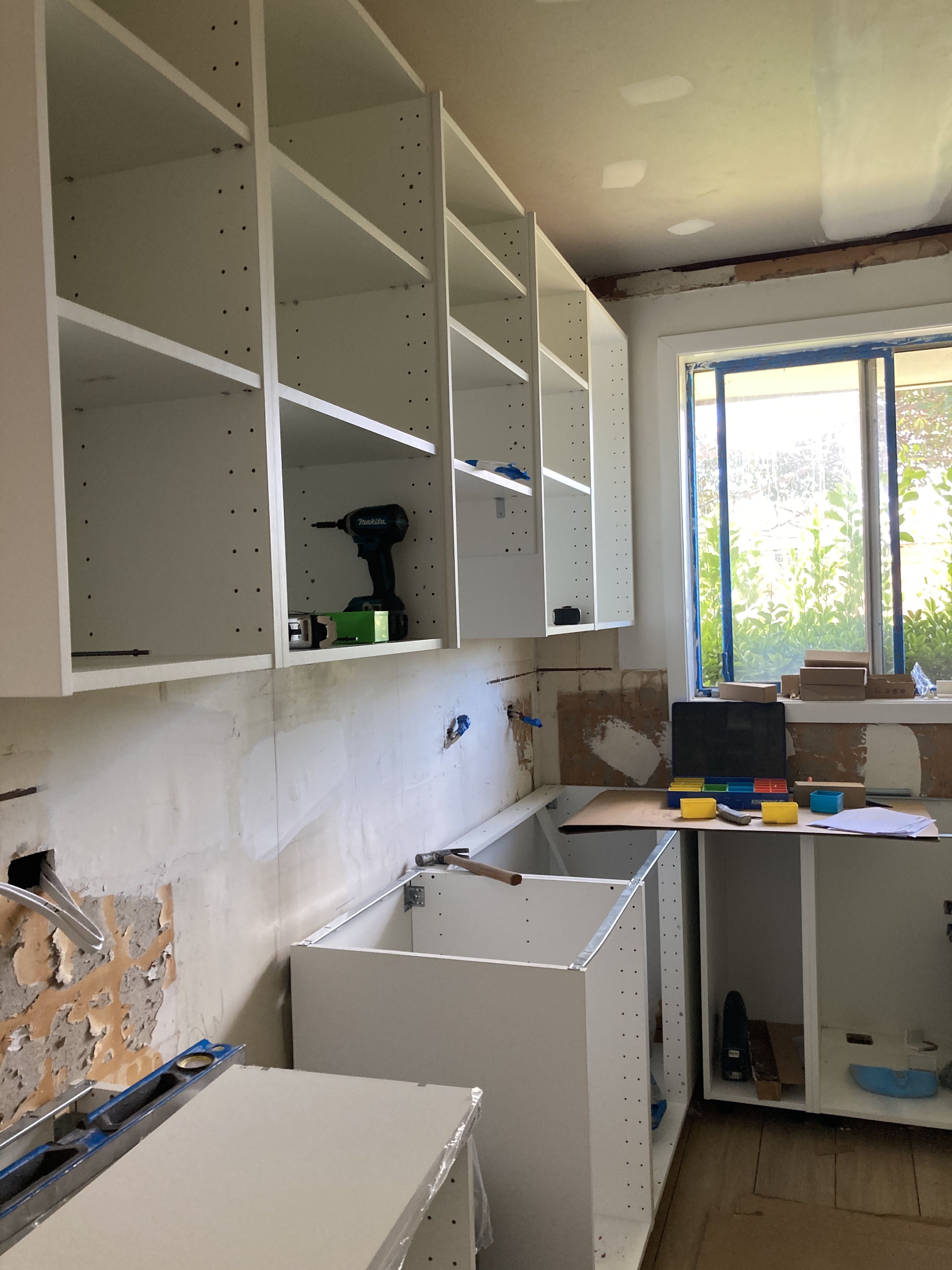 Haha, it's not blue. It's just the plastic protection
Finally-The Kitchen Is Finished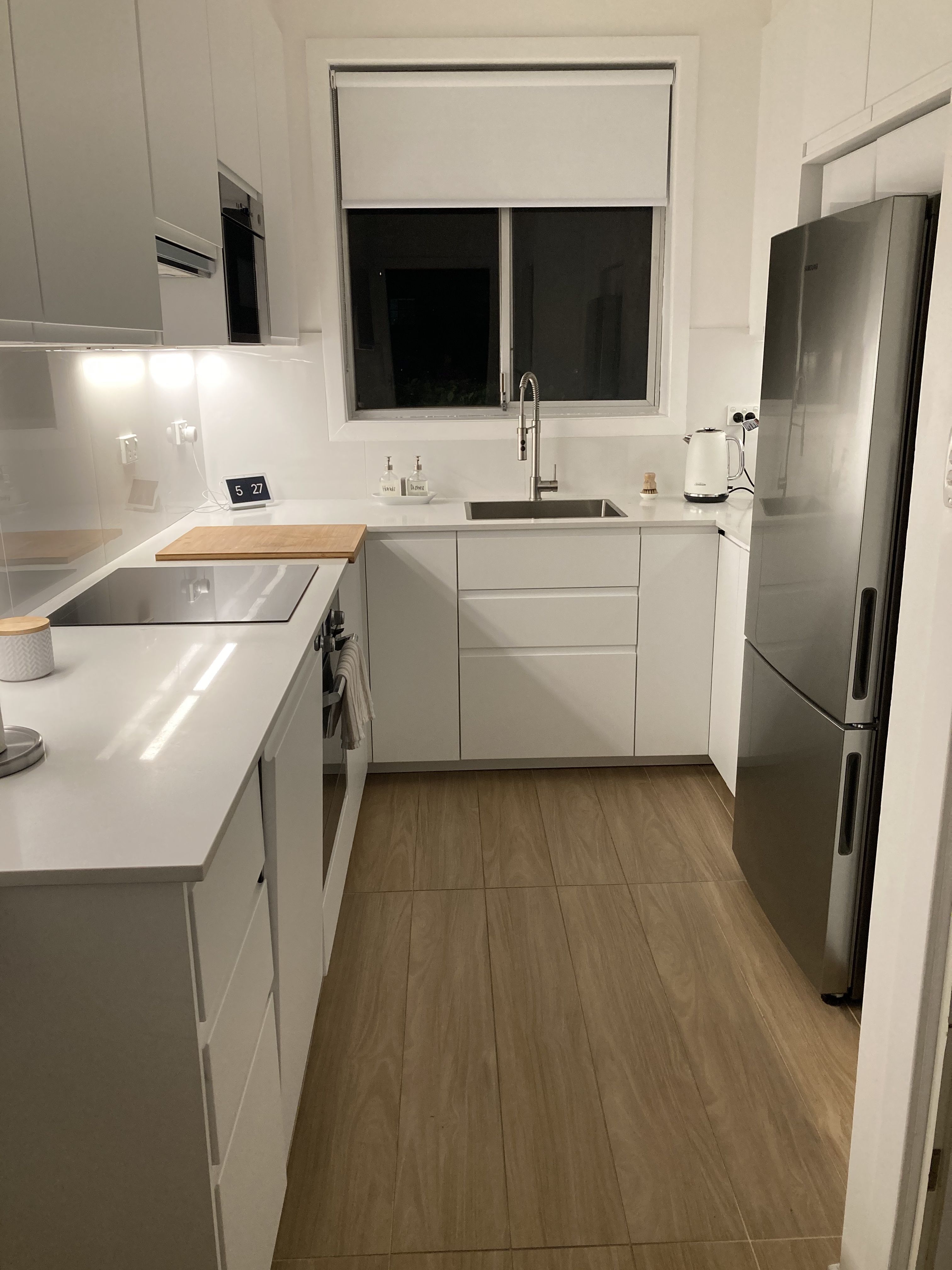 I took this picture at night so you could see the under-cupboard lighting which I totally love!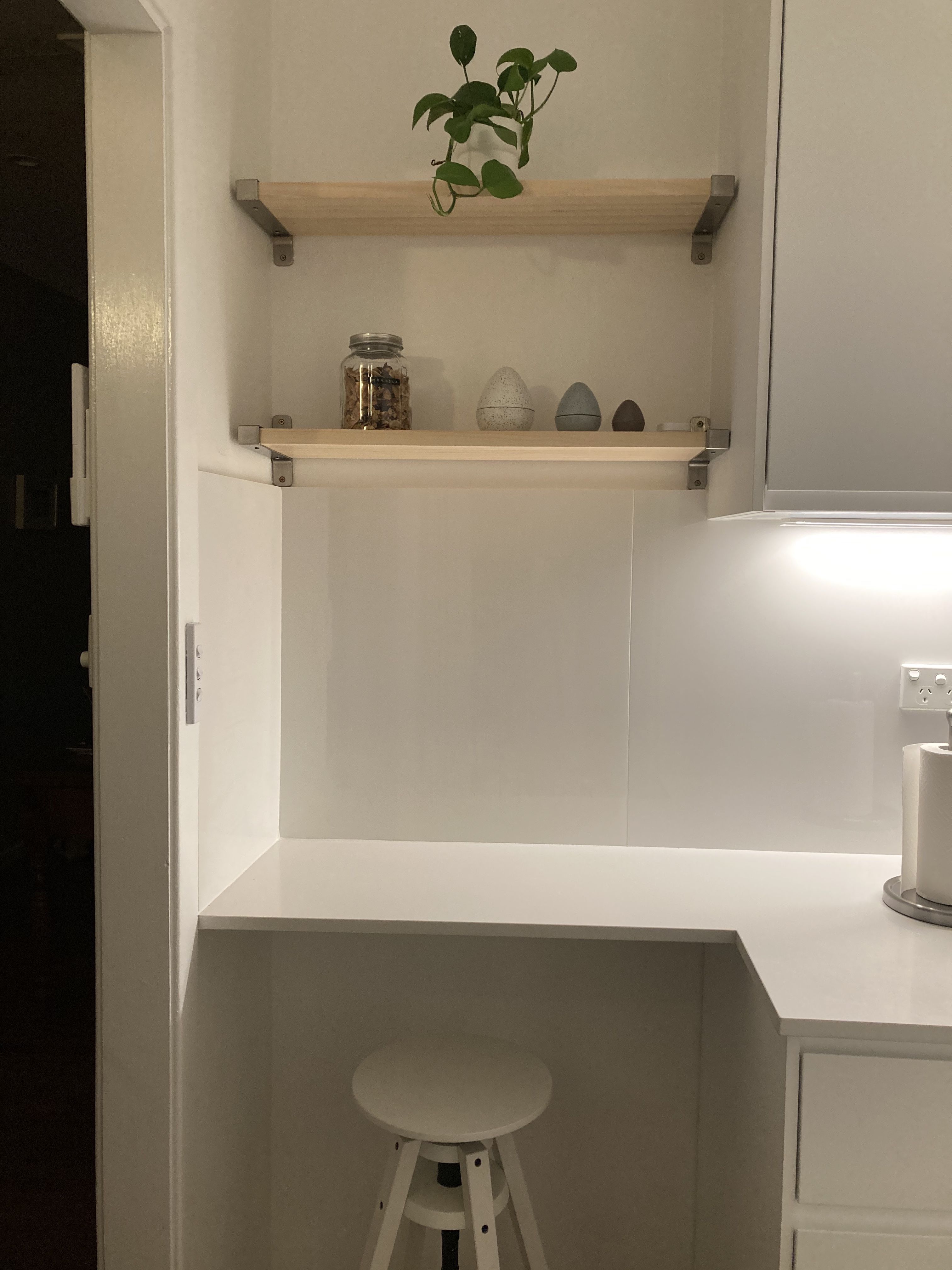 I really can't recommend an Ikea kitchen enough! We had such a positive experience from start to finish. Plus now we've been using it, it is an absolute dream. My food even tastes better! I think I'll eventually do a post about my super cute storage ideas and kitchen organization in general. Thanks so much for stopping by and having a look. I hope you have a sensational week.