Last night's semi-final match saw our Aussie heroes, the Matildas, fall to England. While the defeat stung, what's been amazing is how our entire country has rallied together. It's a unity vibe I haven't felt since the Sydney 2000 Olympic Games. See the pic below, here we were 23 years ago ready to watch Cathy Freeman in the semi-finals at Olympic Park.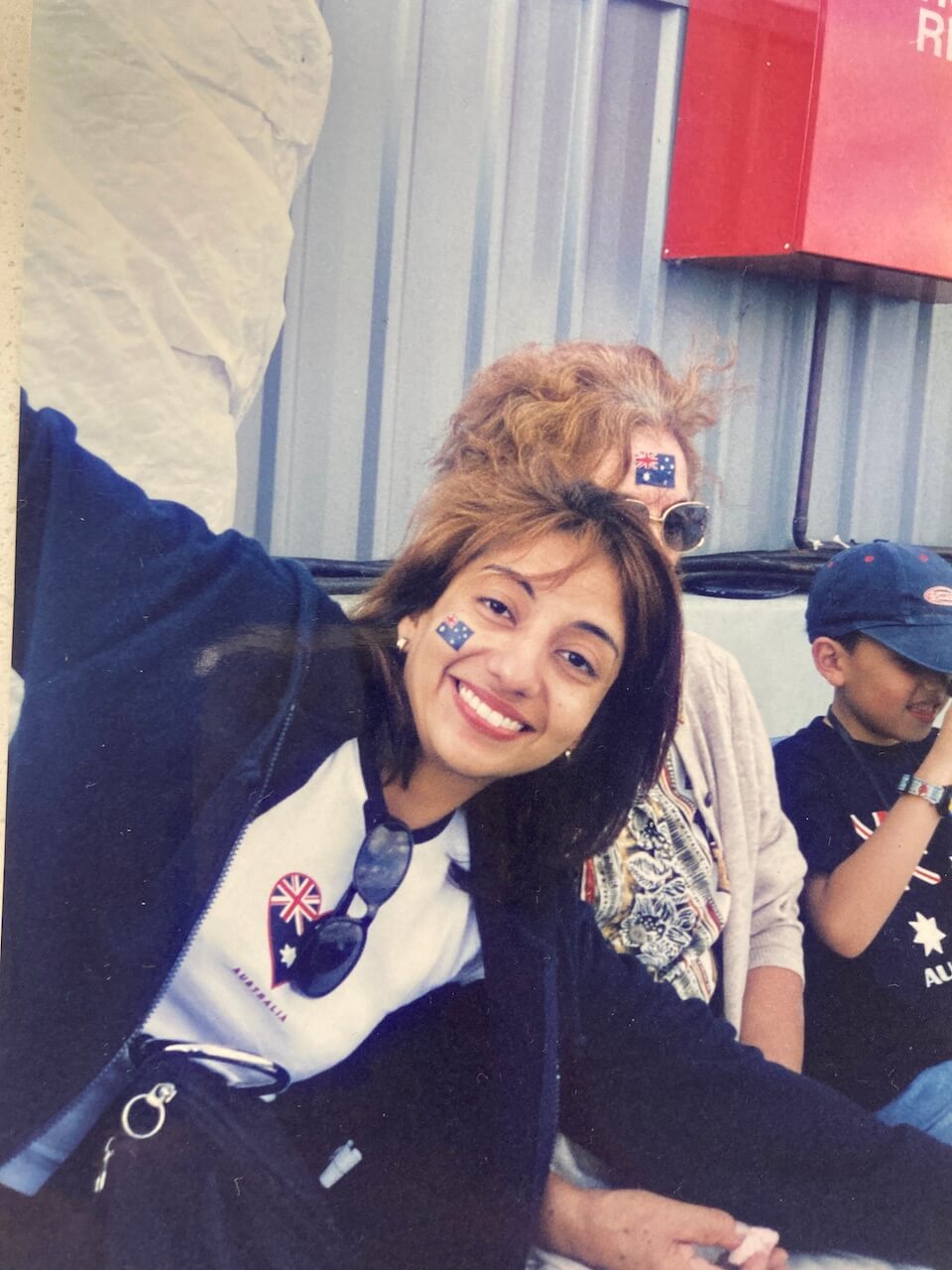 I have really missed this spirit of unity and pride for our nation and I was so happy that I was able to experience it again over the last few weeks.
As Australia advanced in the competition, the outpouring of support has been incredible. From city centres to quiet suburbs, Aussies gather in pubs, clubs, town centres and impromptu arenas. It was like every council area had its own cheering zone. They opened special public areas so people could gather to watch the games on big screens.  Our whole country has come together like one big supportive family! My own preschool where I work postponed a meeting so that we could all watch and cheer.
And boy we sure cheered our hearts out last night! We decided to go to a pub to catch the game, and I am so glad we did. The atmosphere was absolutely electric. You could feel the excitement in the air the moment we walked in. The whole place was buzzing with fans all decked out in their green and gold all united in cheering for our Aussie Matildas. Every shot, every close call had the whole place either gasping, moaning or erupting in cheers. It was fun and it was infectious! And it's been a while since I have heard the famous chant Aussie Aussie Aussie oi oi oi!!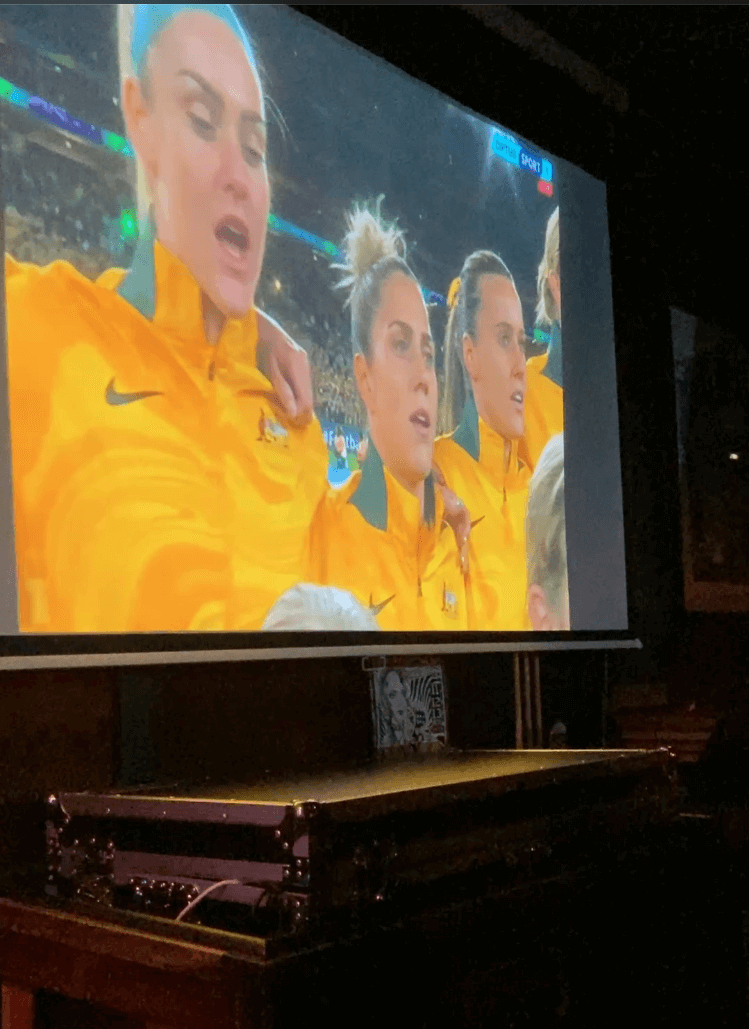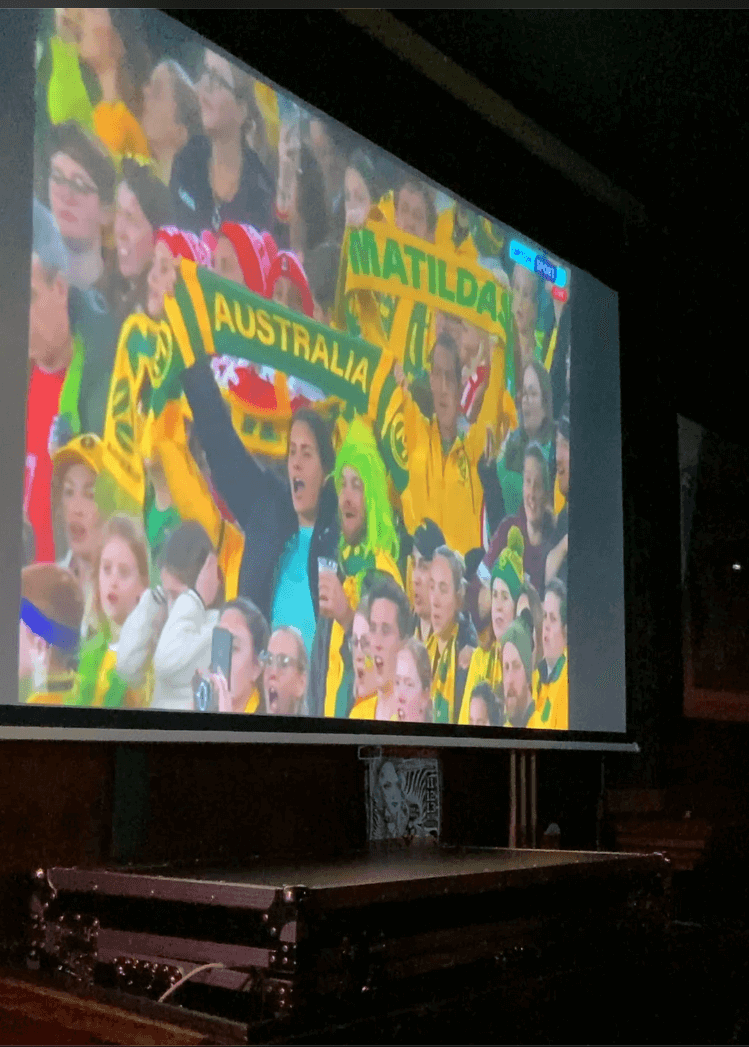 There was something magical about being part of a crowd so invested in a common goal. I was particularly glad to be there, considering I had been dealing with a respiratory infection earlier in the week. And you know what's funny? I thought I didn't have any green and gold to wear as I didn't have a jersey. But I ended up finding a green top and a yellow cardigan that did the trick.
It sure was a fun night and the energy was palpable. Even though the result wasn't what we hoped for, the memories of that electric atmosphere will stay with me forever!