Let's look at 5 quick and simple tips for how to make a home feel cozy. It's been cold again here in Sydney. We had a couple of weeks in August when it was unusually warm, hot even! September came with all the glorious promises of warmer weather and longer sunnier days. Then boom we got hit with some gloomy blustery weather. I can't complain though, or rather I shouldn't because Sydney really does dazzle with bright blue skies and sunny days even in winter.
Back to Cooler Weather
Since it went back to being cold I brought out our warm soft throw blankets for last night's movie night with the family. We watched 'In Bruges' which was an interesting black comedy/drama, certainly didn't leave me feeling warm and fuzzy but I did enjoy it and it was fun being with the family.
I have also been lighting candles and went back to sipping lots of warm drinks. I think it's usually around mid-October when we finally end up getting consistently warm weather.
So for the last few days, the word cozy kept coming into my mind. I love a cozy home and feeling cozy, reading cozy books, and lighting cozy candles. The word cozy itself I guess sounds very cozy.
I associate cozy with autumn and winter.  There is absolutely no desire to be cozy in the summer months here in Australia. It just gets so unbearably hot!
The recent sharp snap back to winter weather has left me wanting to experience cozy all over again. I am happy to have a few more days of cooler weather so I can get snuggly and warm before the season ends.
I also know that many of my friends live in the Northern hemisphere and they will soon be right into enjoying all the cozy things like warm socks, soft blankets, flannel sheets, and pumpkin spice! Ha!! I'm almost jealous.
So How Do You Make A Home Feel Cozy?
Thankfully it's not that hard and it shouldn't be expensive to create a cozy comfortable and inviting home. Most of the things we need we probably already own. Have a look at the things you might already have lying around and get creative. I have put together a list of 5 easy tips for creating a cozy home and I hope you find them helpful.
1. Good Lighting Is So Important
I think that good lighting is probably the most important thing when it comes to creating a cozy home. Try and avoid any harsh single overhead lighting.
Years ago we needed new lighting for our very old kitchen. We didn't want to spend much money as we knew we wanted to renovate in the not too distant future. So we chose a cheap fluorescent lighting panel and I HATED it! Ugh!! every time I went into the kitchen I felt like I was walking into an operating theatre. My eyes hurt and it was just awful.
Thankfully our kitchen is now renovated with beautiful under-cupboard lighting and much nicer and warmer downlights. So if you can, definitely try and stay well away from cold harsh lighting.
Fairy Lights
Fairy lights can be used in bedrooms and living rooms. This kind of pretty lighting makes rooms look so magical and inviting.
Lamps
Go for desk lamps, table, and floor lamps. They give off lovely warm lighting for your home. The bonus is that you can fit these with energy-saving light bulbs. This will hopefully also mean savings on your electricity bill.
2. Make Your Home Smell Nice
There are so many ways to make your home smell nice. There are candles, melts, reed diffusers, and flowers just to name a few. Go ahead and find a scent that makes you happy. After trying so many different scents I have finally settled on French pear from Ecoya and bought both the reed diffusers and the candles. I really love the range of candles and diffusers that Ecoya has available.
3. Fresh Flowers
Fresh cut flowers are just so beautiful and really lift the level of coziness in a home. I am lucky enough to have a whole lot of lavender growing just outside my front door. In the spring when it is in full bloom, I always make sure to cut some and display it in my favorite vase on my small entry table.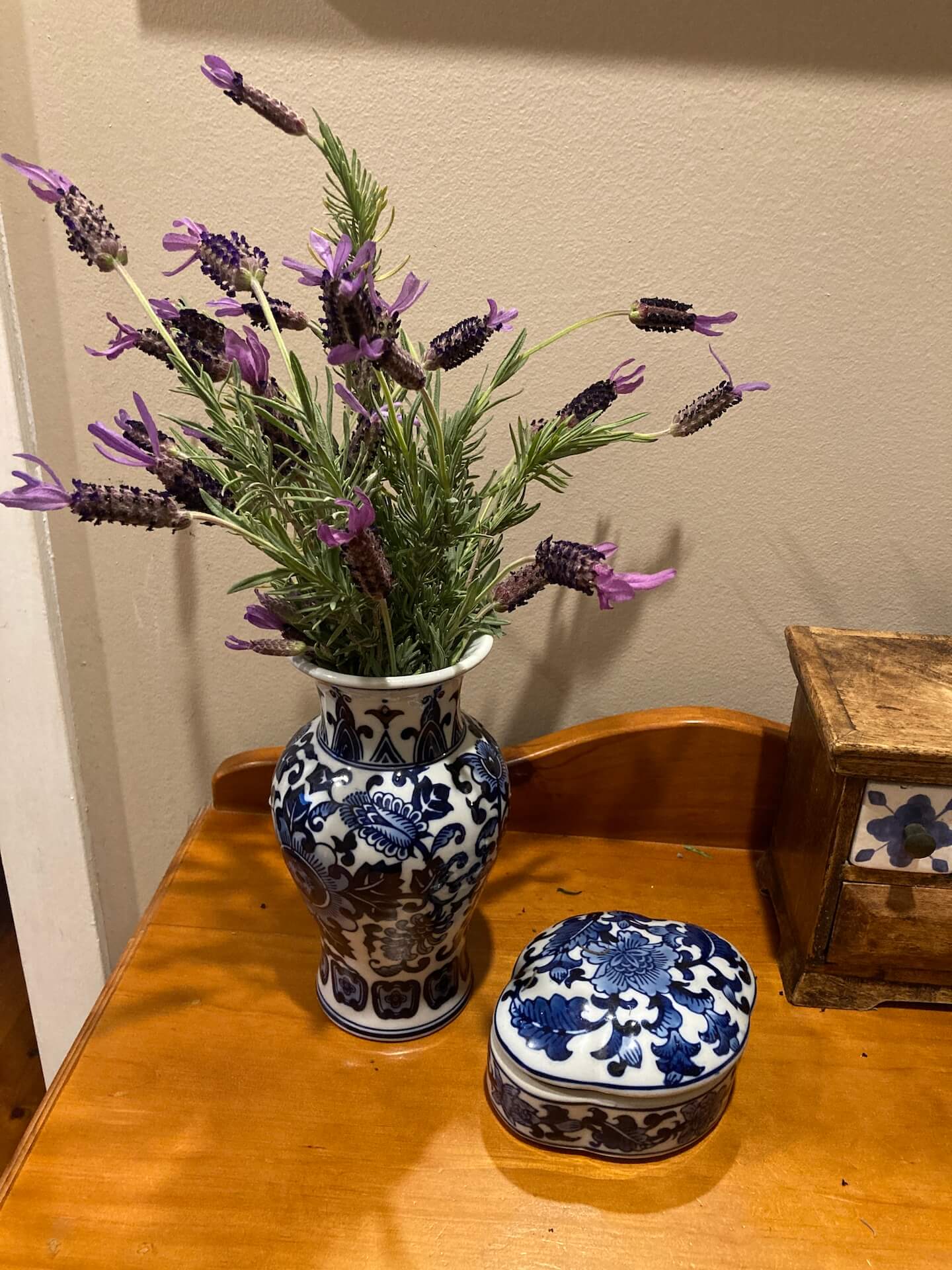 4. Greenery 
Plants will instantly liven up any living space and I don't think it really matters whether they are real or fake. I have a mixture of both in my home and I think they look great!
There is now such a huge range of faux greenery that it's almost hard to tell that it's not real unless you get up really close. Sprinkling some greenery around your home using a variety of vases and pots makes a home look very inviting.
5. Art Work
There are many affordable prints you can find at places like Kmart or Ikea. These can look really nice and add a lovely vibe to your living areas. You could even create your own! Bare walls can be pretty boring so try and find some artwork that you enjoy looking at.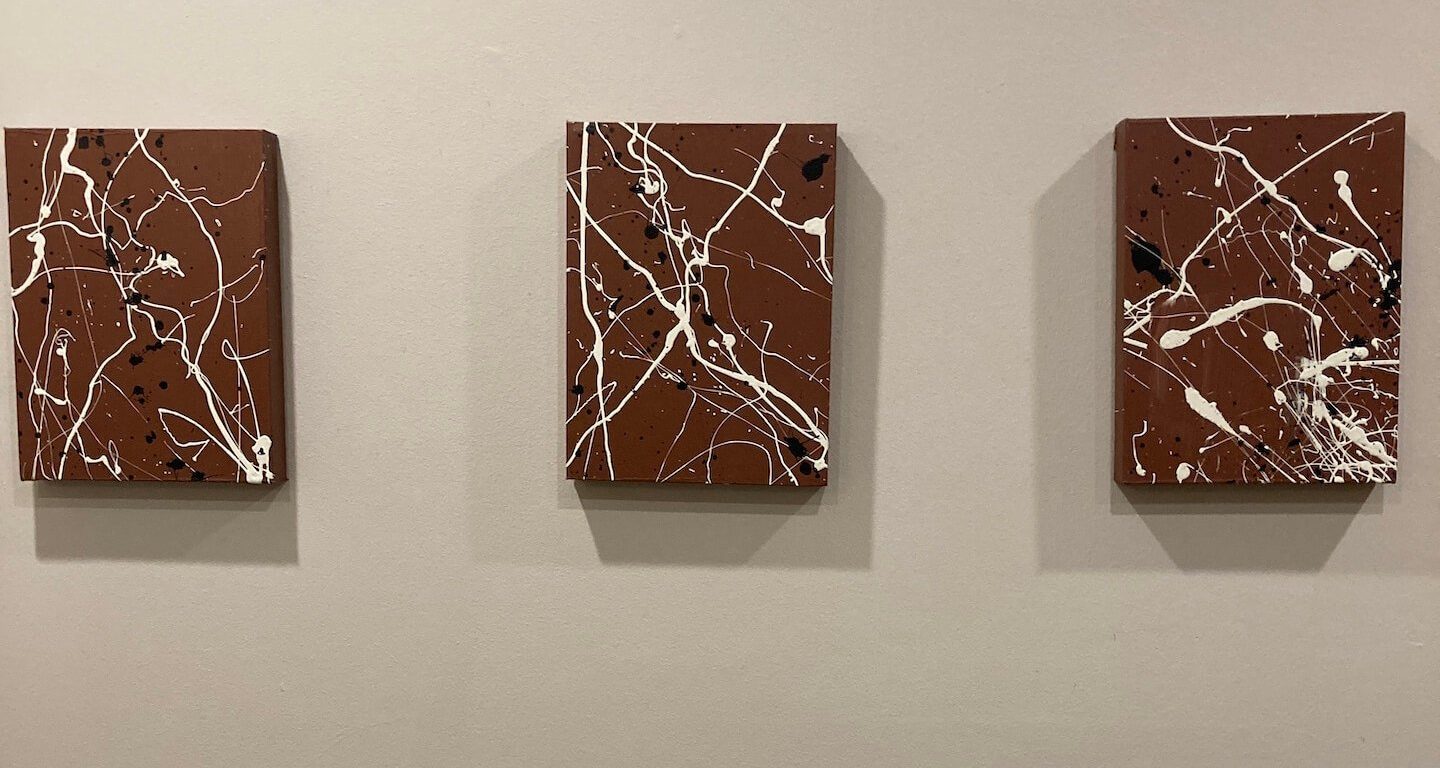 Choosing artwork for your home can also be a great way to add a touch of your own personality to your home. You don't always have to buy it as you could even create your own! Having a favorite photo or poster framed also makes fun unique artwork for your home.
Artwork for your walls doesn't have to be limited to paintings or prints. Juju hats and wire wall art can make your home look very stylish, inviting, and cozy!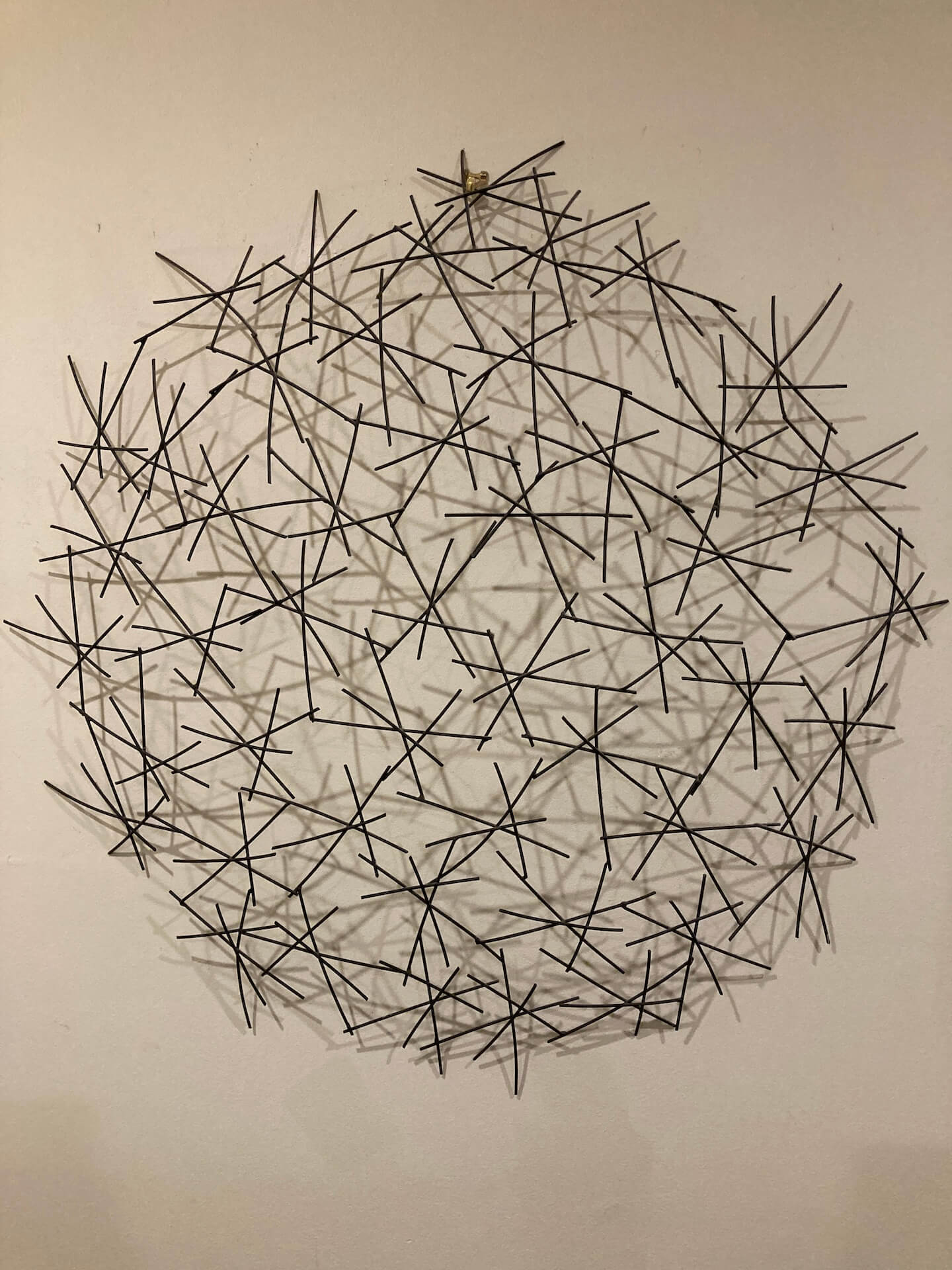 I hope you enjoyed looking at some simple ways for how to make a home feel cozy and don't forget, small changes can make a big difference to the level of coziness and comfort of your home. Have a look around, what things could you add or change? Have fun and enjoy making your home cozy!
One Last Thing
You can find lovely Ecoya candles here