Hosting Holiday Parties –Hey friends I can hardly believe that this is the last 'Let's Look' link-up for the year. It's been so fun to be a part of this monthly link-up where we have explored so many interesting topics. I always enjoy reading these posts and collecting some great ideas along the way. Today I am joining Erika and Shay to talk about how we host holiday parties. This is a perfect topic for December because we are in full celebration, get-together and party mode.
I have put together a bunch of tips for hosting holiday parties. Many of these tips have evolved from years of trial and error. I remember being a young mum and trying so hard to make everything perfect only to find myself hiding in the kitchen paralysed with anxiety because I was just so overwhelmed. (yes, this is totally true!!)
Hosting Holiday Parties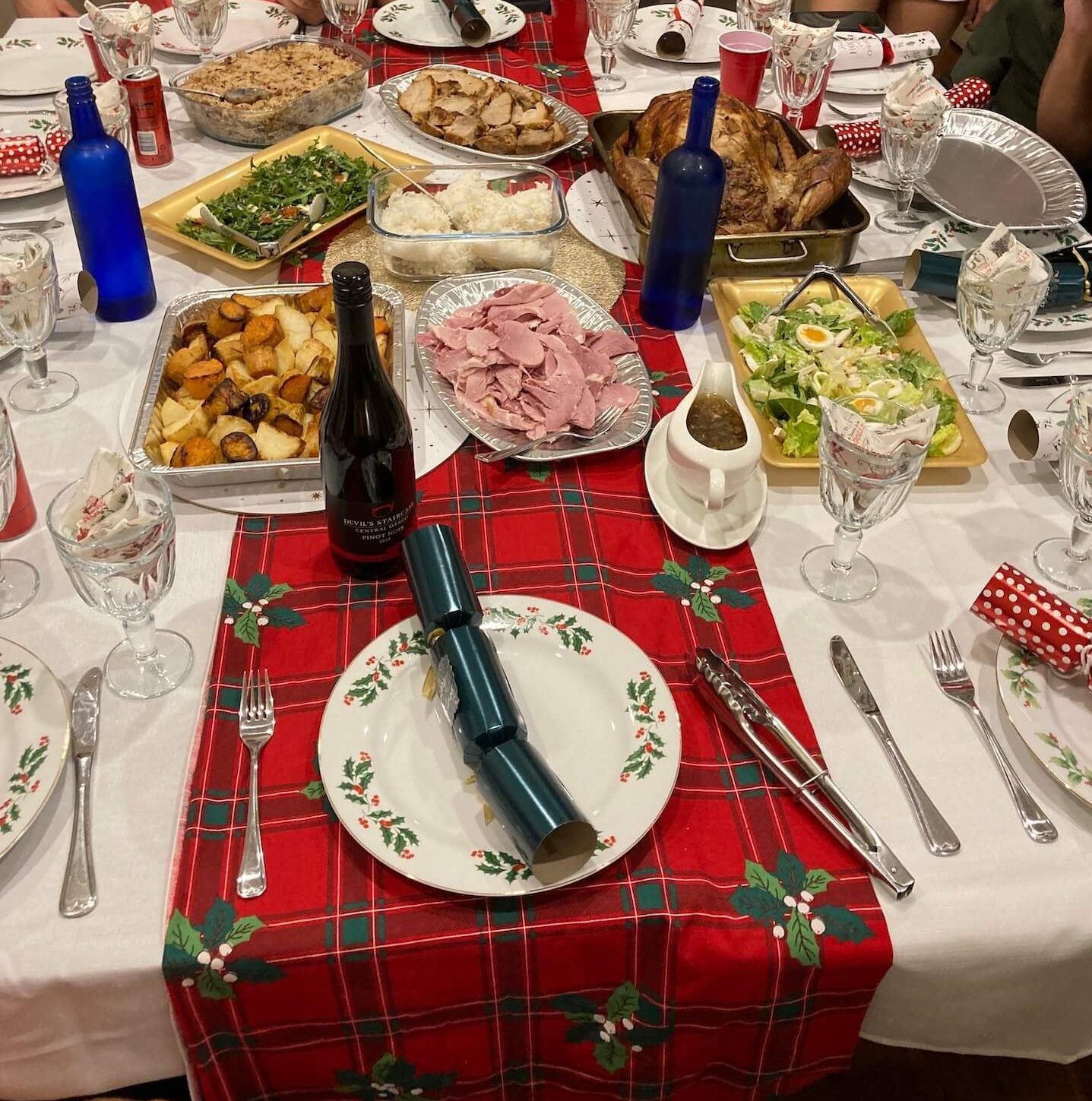 Keep It Simple
This would have to be my number one tip for hosting holiday parties. I have learnt that it is totally ok not to cook everything from scratch…….outsource instead!! I honestly think that friends and family are just happy to be invited. They won't even notice if you choose to serve premade salads or anything else that isn't homemade for that matter.
For last year's Christmas Eve dinner, I bought some salads from a local deli. I also ordered some really delicious appetisers from a gourmet catering company. And outsourcing these two simple things just made everything so much easier.
Accept Help
Accepting any offers to bring a dish for a party is such a game-changer. Back in the day when I thought that I could and should do everything myself. I would decline any offers of help (what a goose!!). Now I am more than happy to let guests contribute.
I am a huge fan of tradition and food always evokes so many amazing memories. So letting loved ones contribute to the meal is just so special. My wonderful uncle Bill always used to cook the turkey for our Christmas Eve dinner. He sadly passed away nine years ago but his wife (my aunty) kindly cooks the turkey every Christmas now. And the tradition of his amazing turkey recipe passed down from my grandmother (with the most divine stuffing) lives on!
Make A Self Service Bar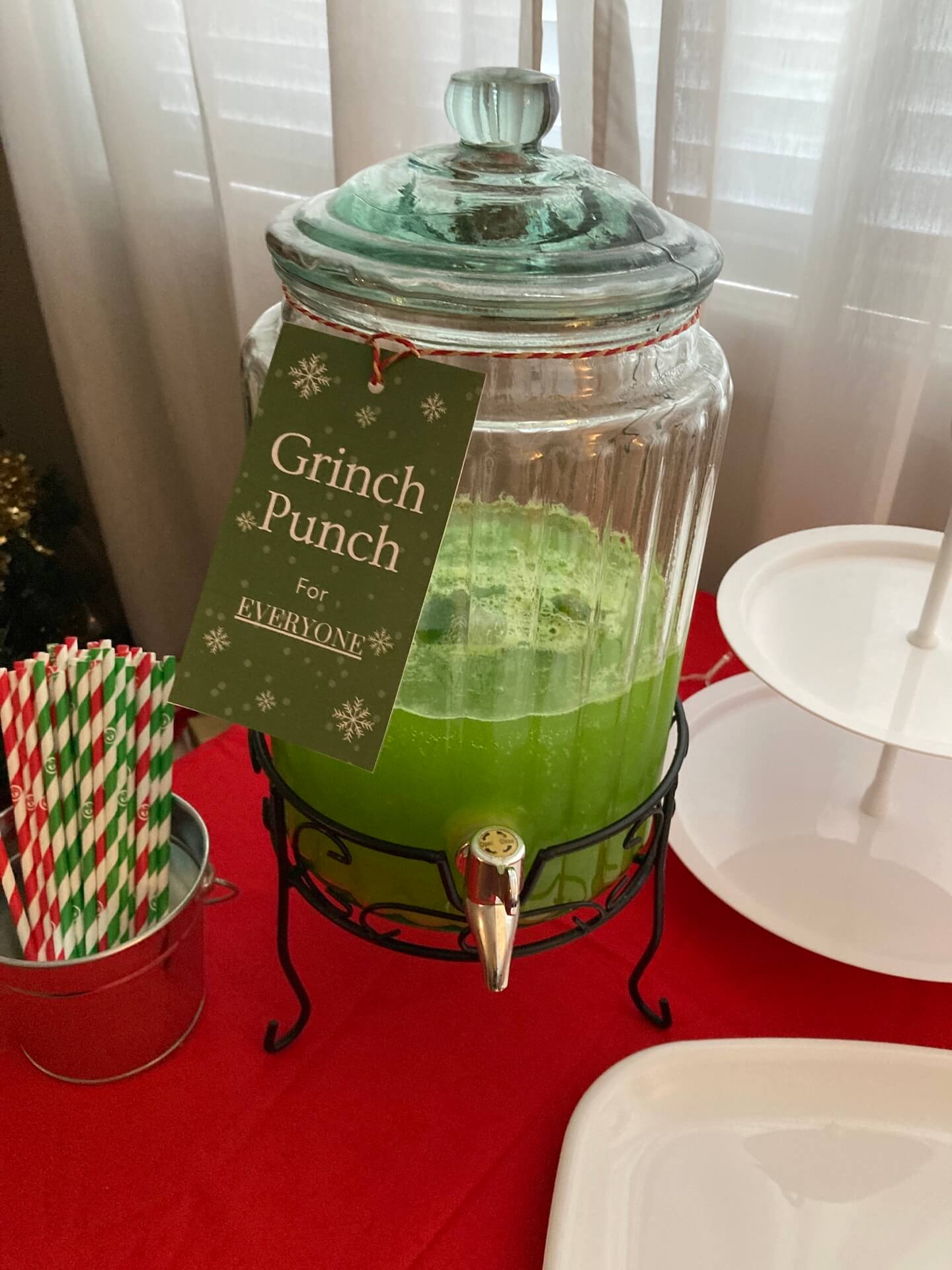 I find that it is so much easier to mingle with my family when I set up a self-service bar. My trick is to make sure I have a designated spot just for drinks with everything people might need. Such as plastic cups, wine glasses and even paper straws (because they look cute and festive).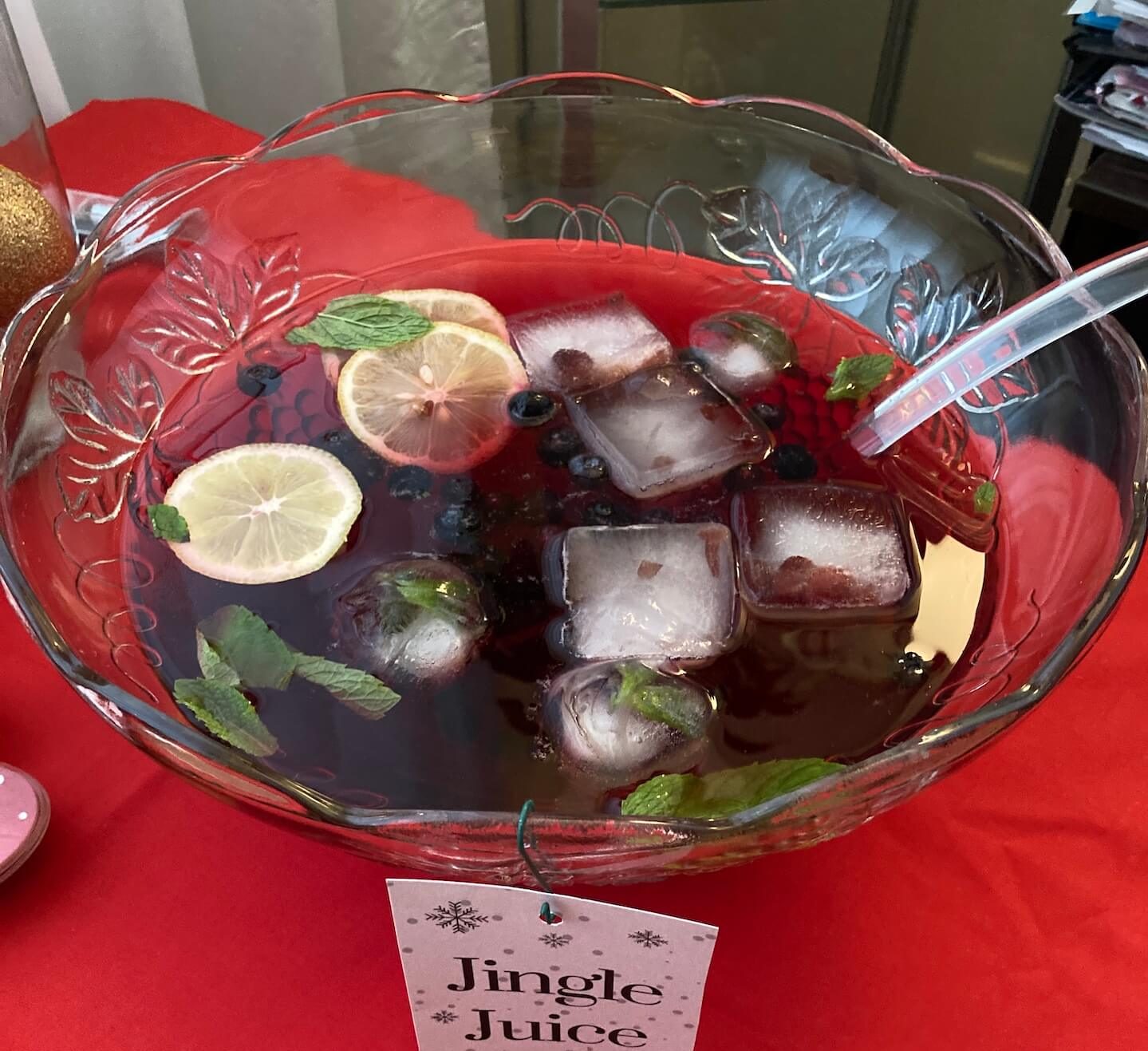 Another thing that I really like to add to the self-service bar is a big bowl of punch. I still have my mum's punch bowl from the 1970s and it looks amazing when it is full of colourful delicious punch. I have a few great Christmas punch recipes here that you might like to try. Believe me when I tell you that a nice holiday punch will make your holiday party a smashing success. I always like to offer alcohol and non-alcohol punch choices. And I make labels to avoid any confusion!
Create A Playlist
You need a great variety of music for a fantastic holiday party. There are so many options when it comes to Christmas music. I like to create a playlist that has a nice selection of holiday hits. From the more mellow classic tunes to the more upbeat hits like Crazy Frog Christmas!
Games!!
This year my lovely cousin is hosting Christmas Eve at her house and she has asked me to be in charge of games. A few years ago I introduced some hilarious minute-to-win-it-style games and we had a blast. Honestly, we were screaming so loud that I'm surprised the neighbours didn't call the police.
So this year we are doing this again and I am in the middle of organising some games that we haven't done before. Along with some favourite requests too.
Stick To A Timeline
Married to a chef means that I have been really lucky when it comes to sticking to a timeline for serving the food. My husband has these amazing skills where he can get food on the table hot and ready in a flash. Sadly, I don't have these skills at all.
Now that he works evenings and I host family dinners and holiday parties on my own a lot. I have to make sure that I write down a schedule of what needs to go in the oven and when. Then I have to make sure to stick to the plan so that we don't eat at midnight!!
Make Space In Your Home
I love my home but I do wish that we had a better area for entertaining. We don't so I have to always make sure that I maximise my space so that my guests feel comfortable. I will often move furniture around or store some in the converted garage. I wrote a post on How To Entertain In A Small Space where you can find some tips if you have a small place like mine.
Give Guests A Gift To Take Home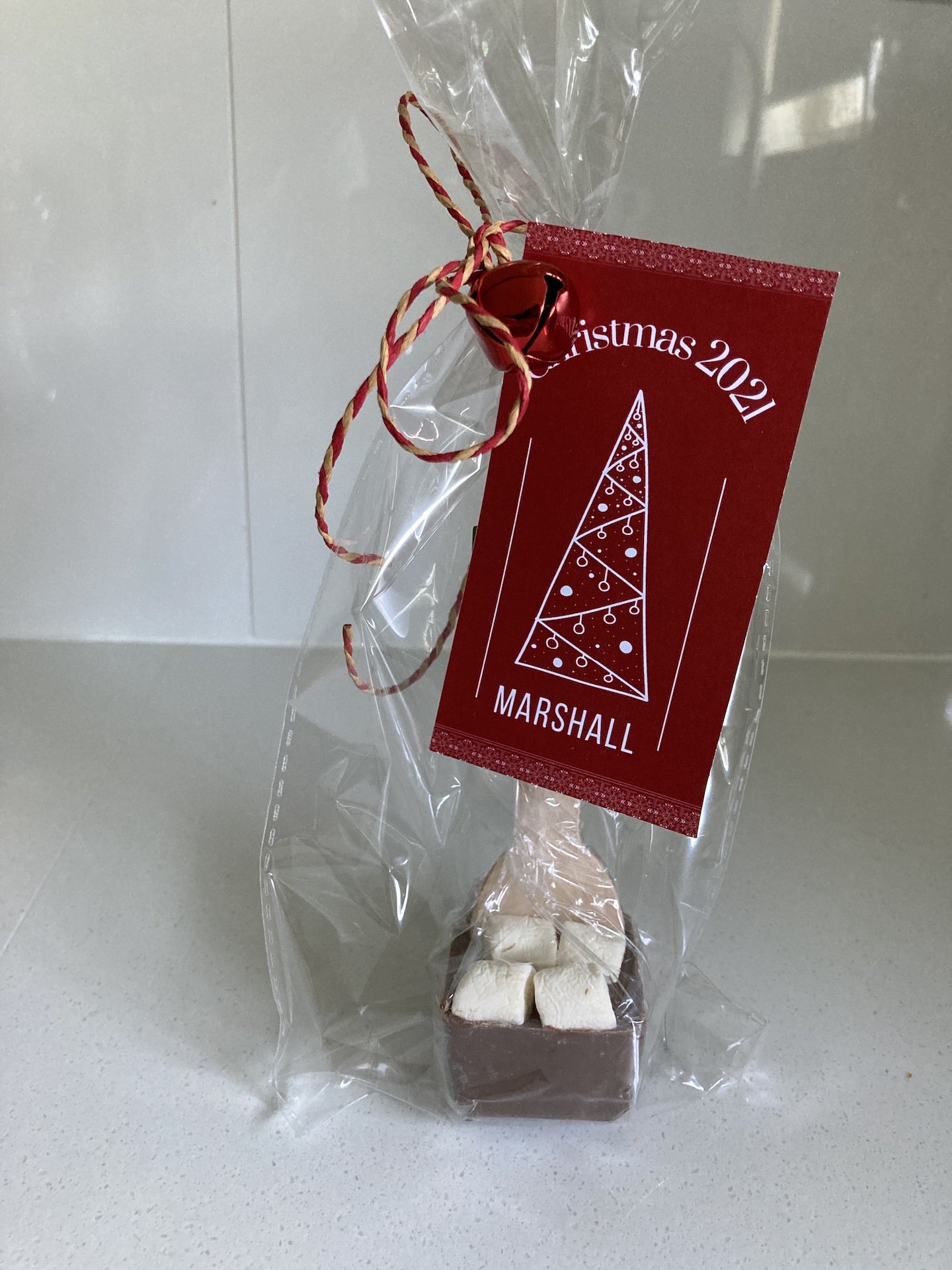 I love giving my guests a small gift to take home. It is never anything expensive or big. It's just a little something to remember the fun time we had together. And I like to add a nice touch by making a personalised gift tag.
These are a few tips that I have found to be helpful when it comes to hosting holiday parties. And so now I guess it's a wrap for 'Let's Look 2022'! I hope that you all have an amazing time at your next holiday party. And if you are hosting then I hope that these tips will come in handy.