With Christmas just around the corner. I thought that it would be fun to share some Christmas drinks recipes. After all the hard work of shopping, decorating and ticking endless to-do lists. It's always great to have a few go-to easy Christmas drinks recipes for your holiday events.
The following Christmas drinks recipes don't contain too many ingredients because I always prefer to keep things simple. All of the recipes can be made in large pitchers or punch bowls because I find that serving a punch at parties is such an easy way to ensure that your guests can help themselves to a drink. And you don't need to stand there playing the bartender all night long. After all, you want to be as free as possible to mingle and enjoy the time with your guests too!
Christmas Drinks Recipes
Christmosas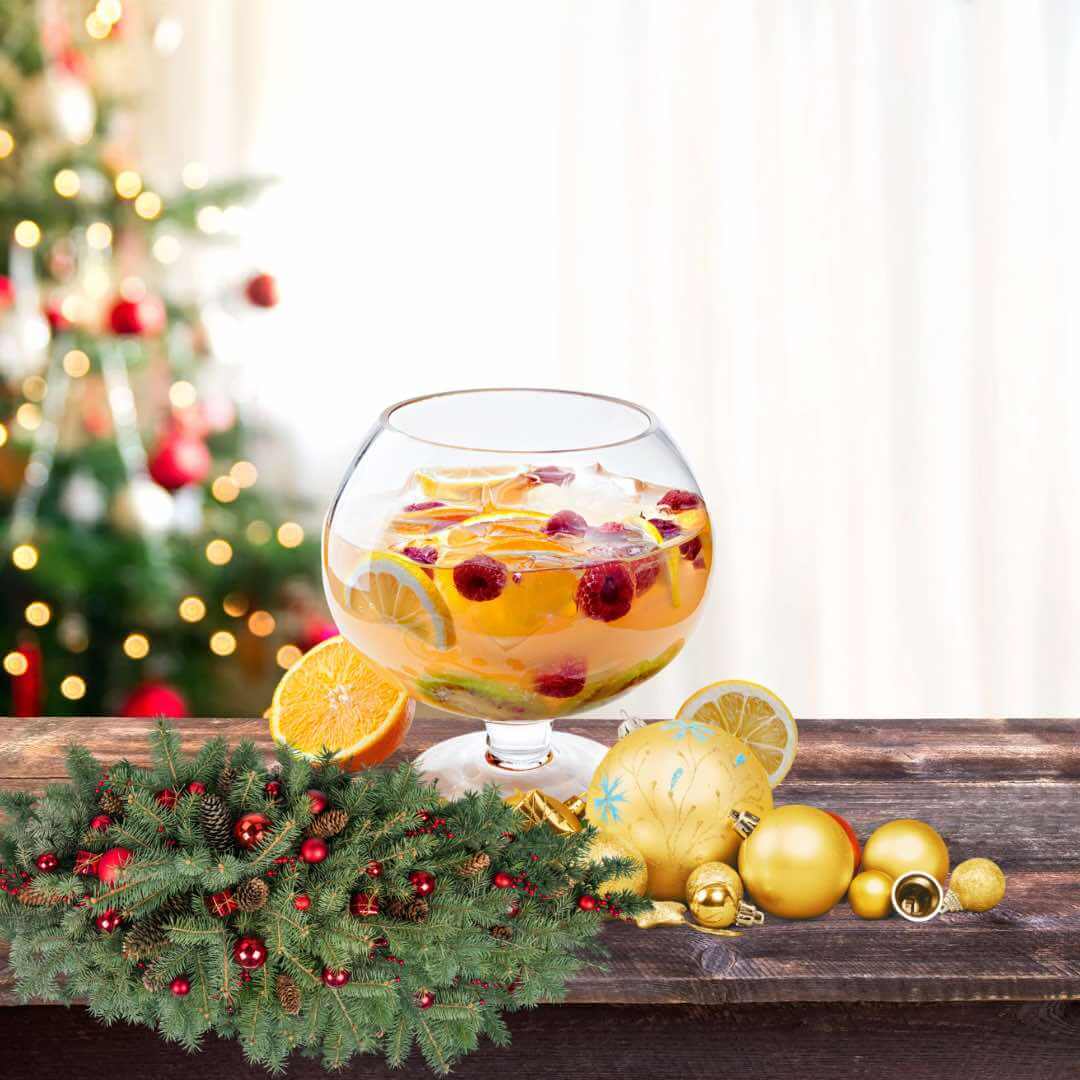 Ingredients
1 orange sliced
1 lemon sliced
1 kiwi fruit sliced
1 cup of raspberries
240 ml sparkling grape juice
1 bottle of prosecco
Instructions
In a pitcher or punch bowl combine slices of orange, lemon, and kiwi fruit with raspberries. Pour over the sparkling grape juice and prosecco. Stir and enjoy!
Jingle Juice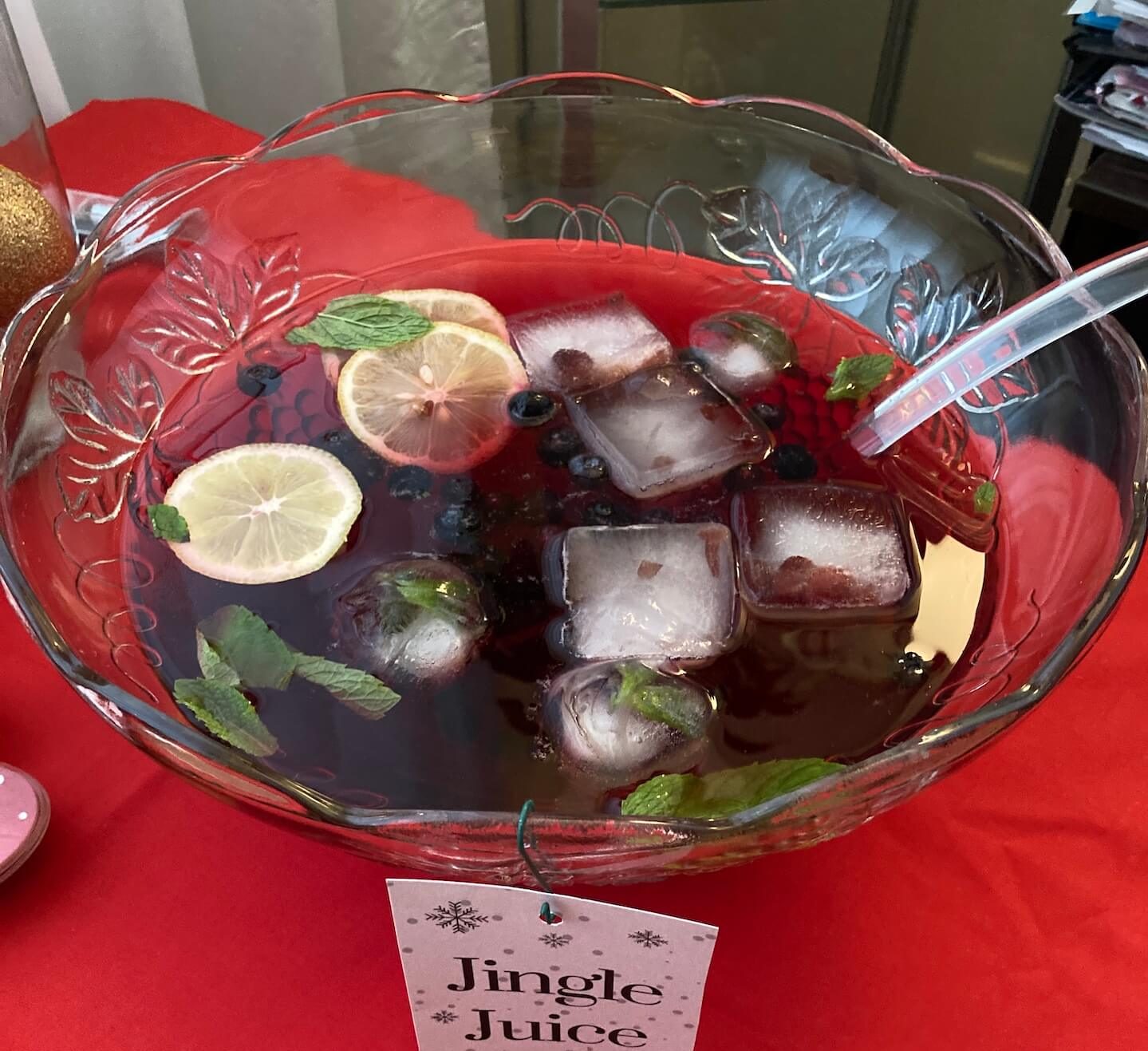 Ingredients
2 cups of cranberry juice
2 cups of apple juice
2 bottles of red Moscato
1 bottle of prosecco
1/2 cup of vodka
2 cups of blueberries or raspberries
lemon slices
A few mint leaves
Instructions
Simply combine all ingredients in a punch bowl or large pitcher and serve. If you want to make things a little fancier you can serve this delicious drink in individual glasses. Firstly, wet the rim of your glasses with a wedge of lime. Then dip in granulated sugar until the glass rim is coated.
Grinch Punch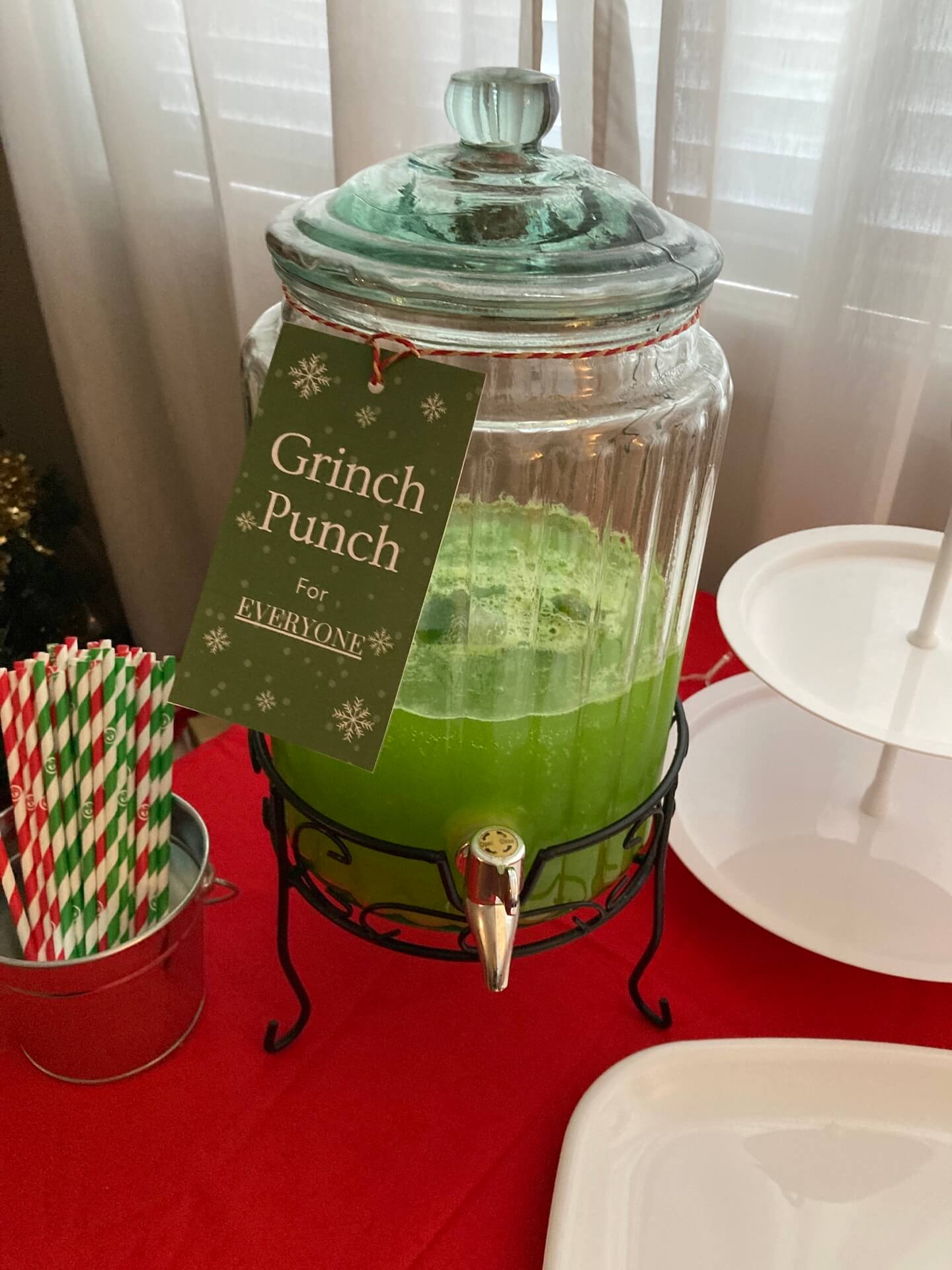 Ingredients
Cottee's lime Coola cordial or packet of Kool-Aid lemon lime mix
3 cups of lemon-lime soft drink
2 cups of pineapple juice
1 cup of ginger ale
2 cups of vodka
4 cups of ice
Instructions
Mix equal parts water to cordial to make 4 cups of cordial. Or if you are using Kool-Aid then make it according to the instructions on the packet
In a large pitcher or punch bowl combine cordial or Kool-Aid, soft drink, pineapple juice, ginger ale, vodka and ice. Stir and enjoy!
White Christmas Margaritas
Ingredients
1 can of coconut milk
1 1/2 cups of silver tequila
1 cup of cointreau
1/4 cup of lime juice
4 cups of ice
Rosemary sprigs to garnish
Instructions
In a blender combine coconut milk, tequila, cointreau, lime juice and ice. Blend ingredients until smooth.
Serve in a pitcher or punch bowl with rosemary sprigs. Alternatively, you can serve it in individual glasses rimmed with granulated sugar.
It's always fun to have a signature Christmas drink for the festive season!