Hi friends can you believe that we are only days away from Christmas!! It's crazy how fast the days are flying by, isn't it? I have so many fun end-of-year favourites for this week and as usual, I am linking up with Andrea and Erika for today's post.
My Energy's Back!
I finally feel like I have my energy back after being sick with covid about a month ago. I can't believe that it's taken this long for me to start feeling like my old self again. My symptoms all went away after a couple of weeks (except for an annoying cough that I still have!). But I was really lacking energy and oomph. Now I finally feel like I have turned a corner and that is a huge favourite!!
Preschool Favourites
The last week of the preschool year is always so much fun. And if ever I needed to have my energy back. This was definitely the week!
It has been such a busy week with concert rehearsals right up until the day before the actual big events. We always have two concerts and Christmas parties because we have different children attending preschool at either end of the week. So that's a whole lot of rehearsals!!
But the kids were amazing and they did such a great job. I was so proud of them and I'm sad to see many of them go off to primary school. Thankfully we still have quite a few children who will be returning next year. I always joke with my little friends who are leaving and I say to them " I'm going to miss you guys!! Who am I going to play with next year?" they always giggle and I usually get a Ruuuuth….. you're so funny!
Setting Up For The Big Day
Before the concerts, there is a whole lot of lifting and moving furniture to get the preschool ready.
We always joke that if we ever lost our jobs at preschool then we could always go into the furniture removal business!
25 Years Of Service
During Tuesday's concert, I was so surprised to be recognised for 25 years of service at the preschool. Wow, that's a long time!! And the scary thing is that those years have gone by in a flash!
Our parent committee along with our Director presented me with a beautiful framed certificate. As well as a lovely bunch of flowers and a very generous amount of gift certificates! I honestly did not expect any of this and it was so just such a lovely gesture.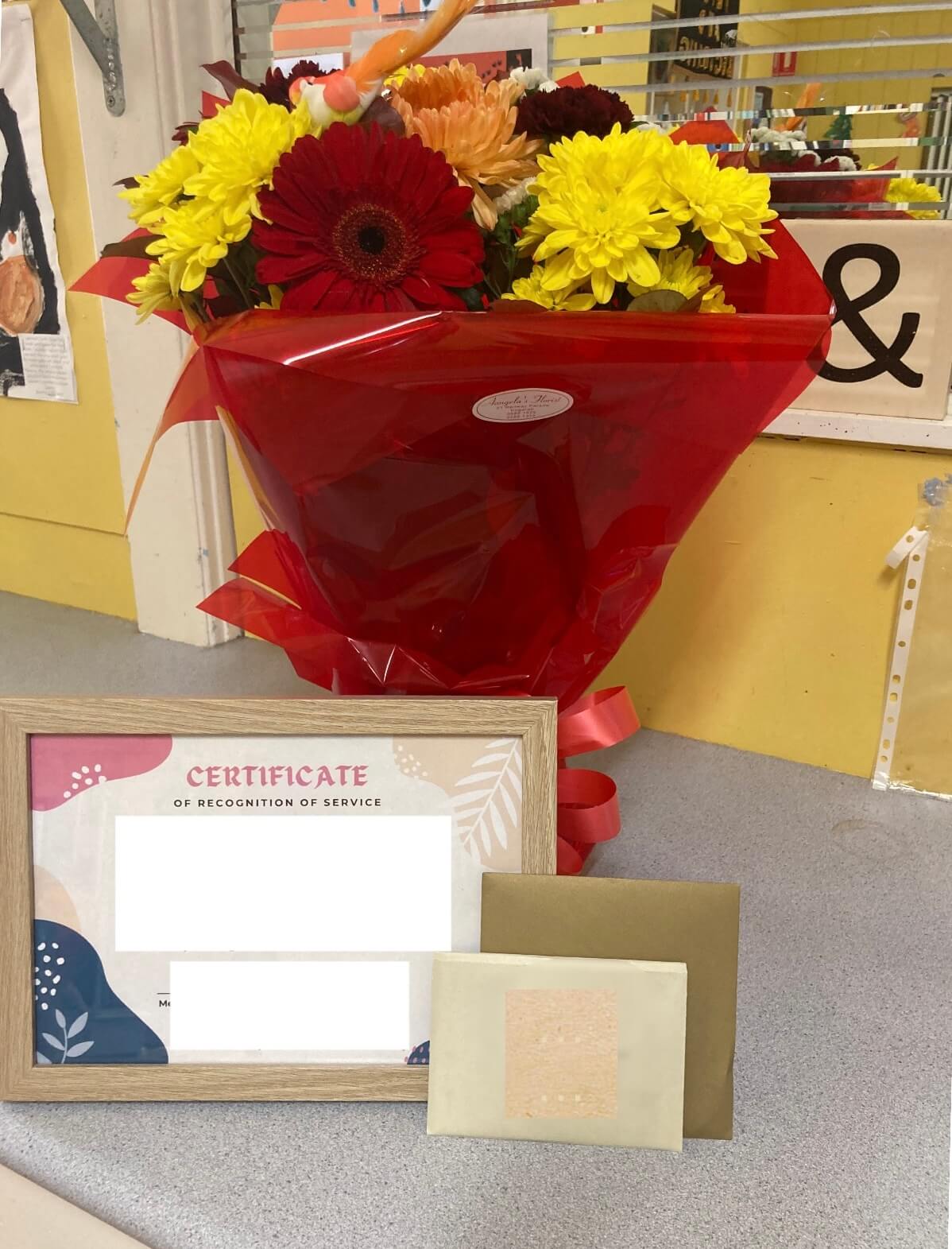 Back Stage Shenanigans
For the Tuesday concert, we had to help the children with a few quick props and costume changes. So my fun colleagues and I hung out behind the curtain ready for action. Thankfully we had practised enough and we didn't fumble around trying to find things (like we had many times before). By Tuesday we were on point with the props and costume changes haha!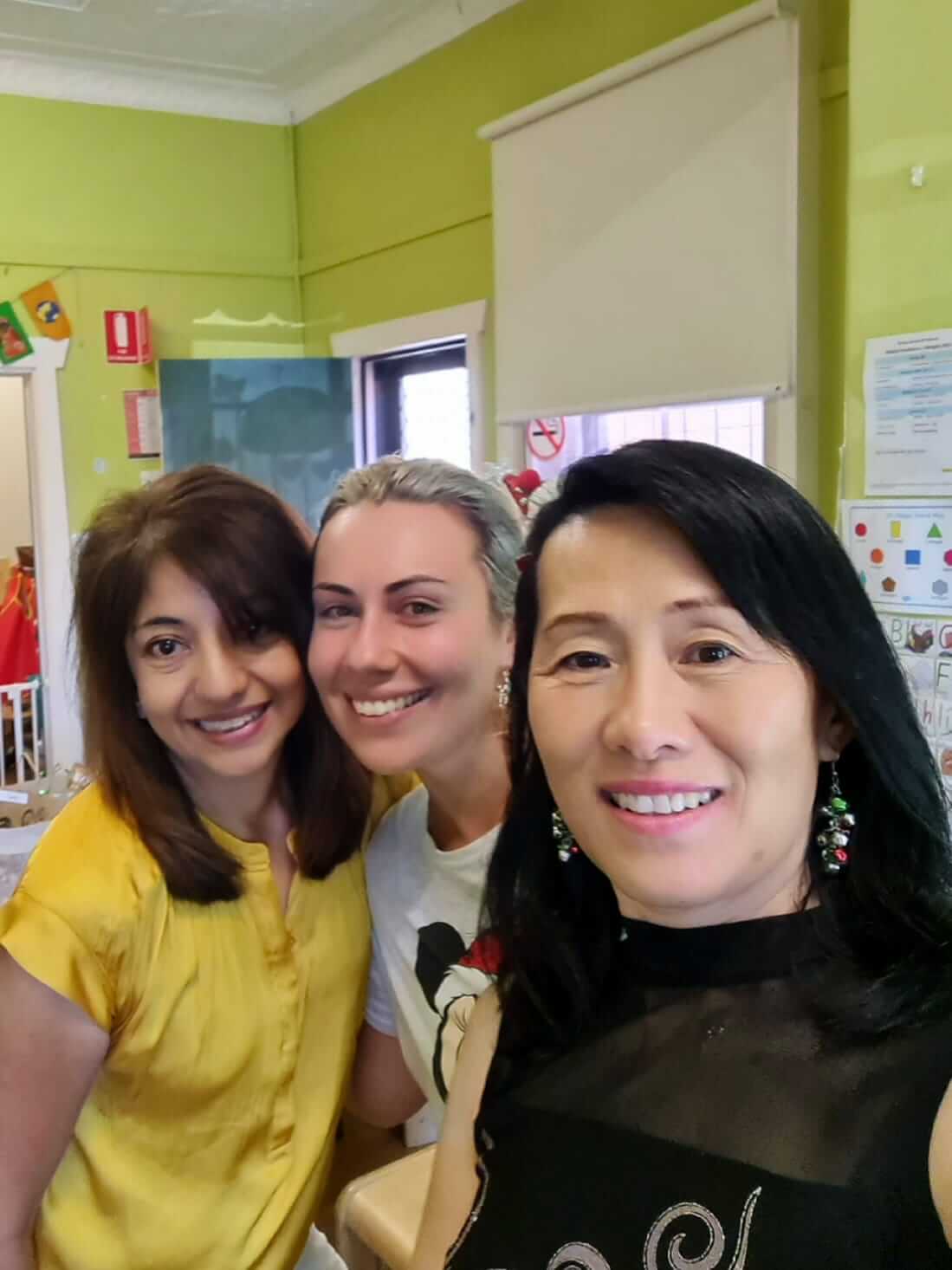 Backstage the three of us were dancing around singing and doing all the actions to the songs as the children performed for their parents. It was fun doing our own little concert with no one watching.
Party Food
The parents generously brought a plate of food to share and there was so much. Everyone enjoyed all the yummy party food. And it was so great to see everyone mingling and having the best time after two long years of concerts and parties on hold.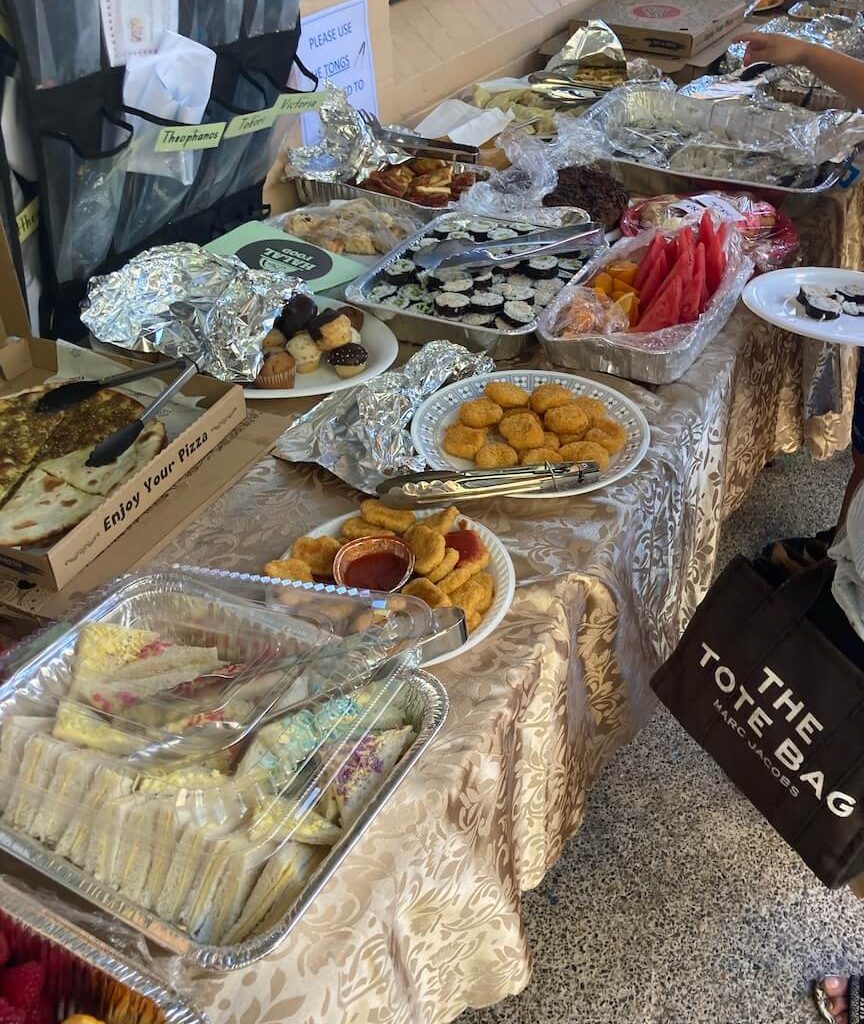 Presents
As I have mentioned before I am always so touched by the kindness and generosity of our lovely preschool families. I received many lovely gifts and cards. These most gorgeous Christmas ornaments went straight onto my tree as soon as I put the date and the name of my little student on the back with a sharpie.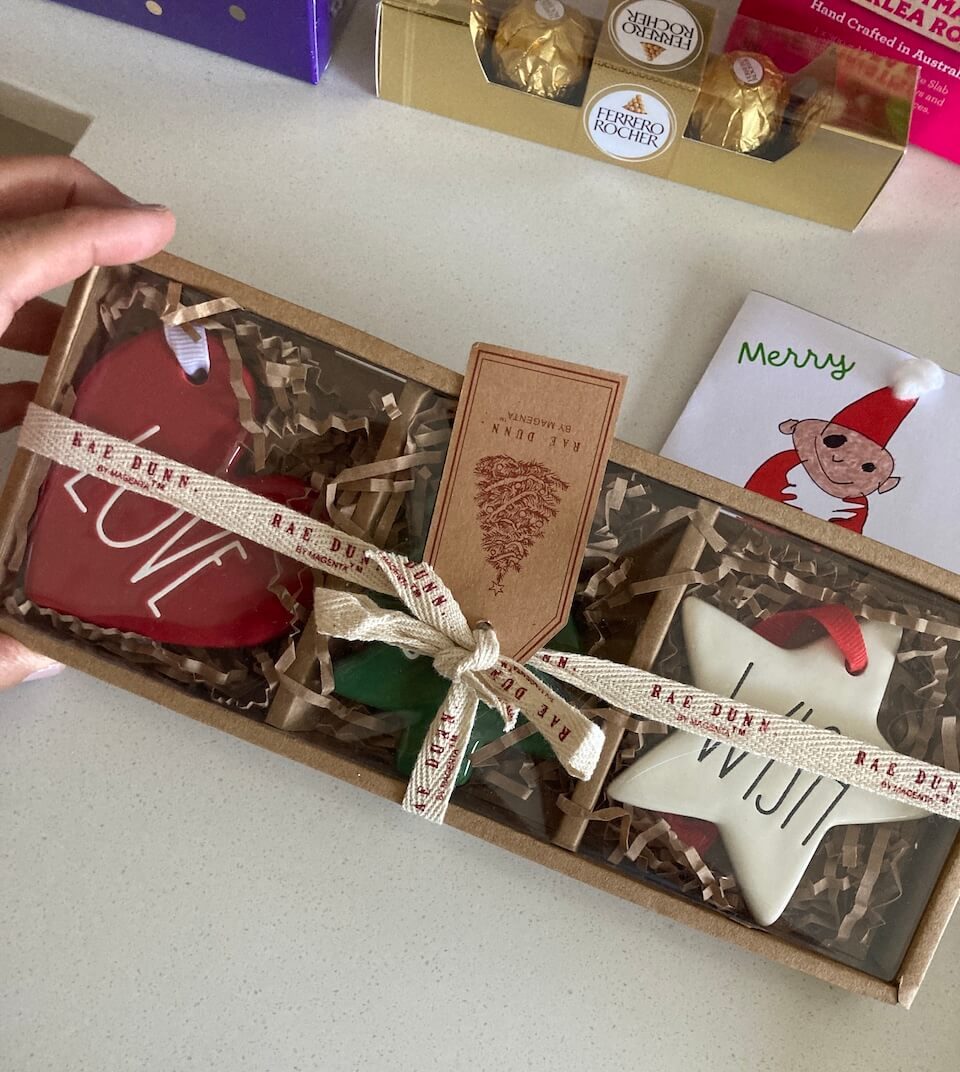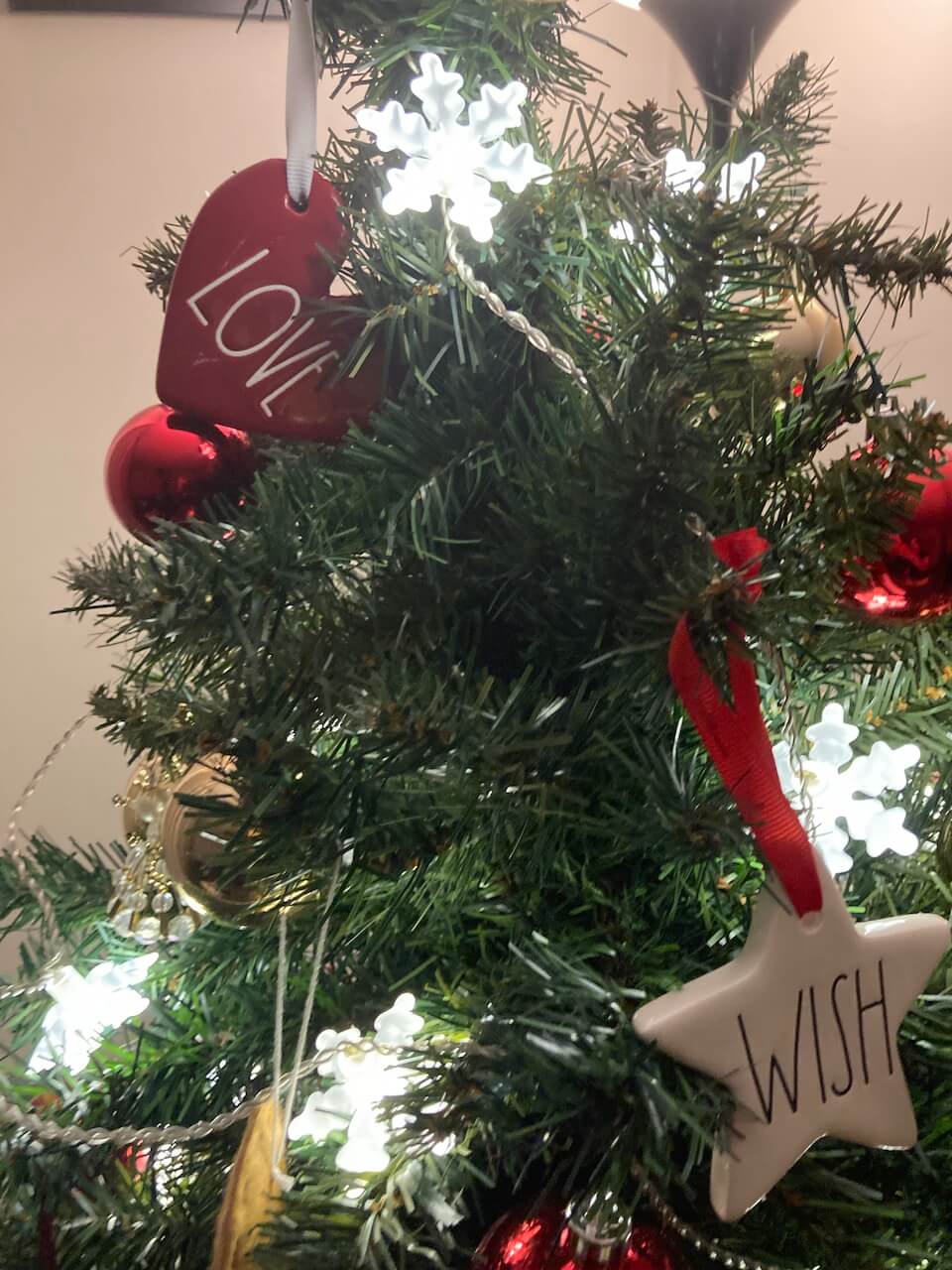 Then reading special cards such as this one will always make me cry happy tears.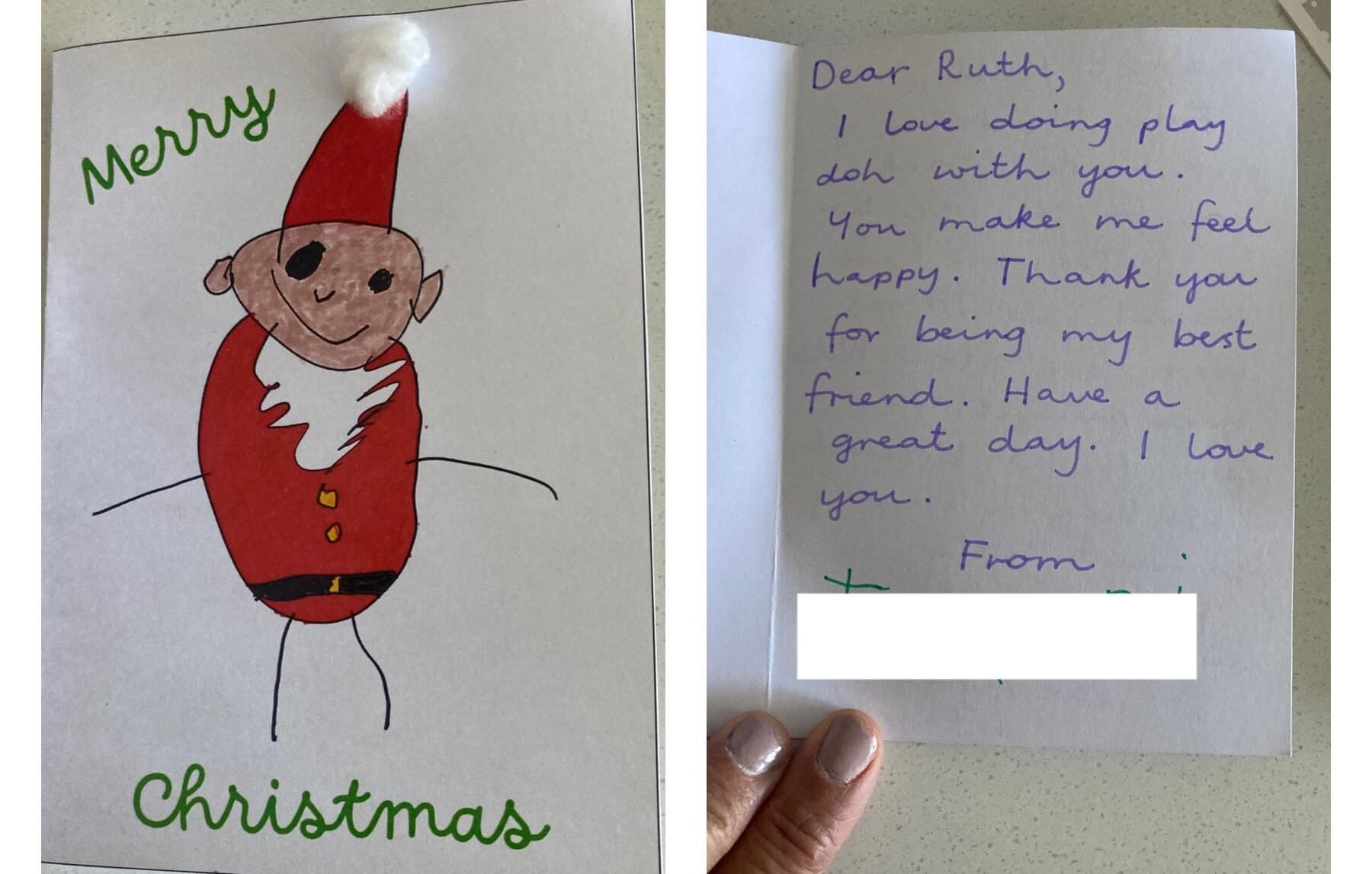 And this one too. It's so special how these lovely mums have written what their beautiful kids have said.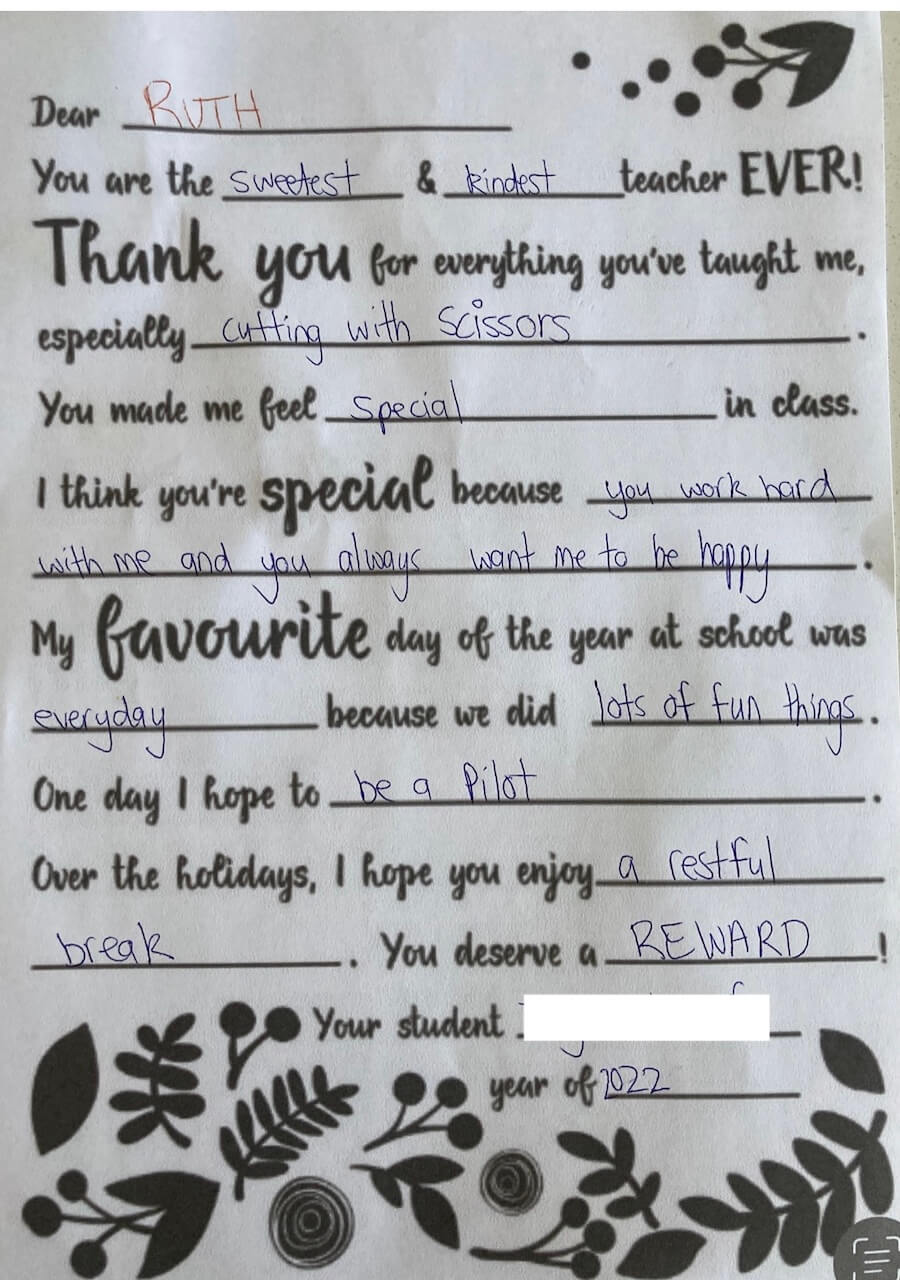 A New Diary
I mentioned to my lovely friend that this year I was NOT  going to buy a diary from Kikki.K my favourite stationery shop. I know that this is going to sound ridiculous but buying another diary from them just felt wrong after this year was so yuck.
Instead, I had plans to buy a cheap one from Kmart or not buy one at all. But my bestie surprised me with this beautiful diary and I love it so much. So I'm sure that 2023 is going to be a great year. Every week there is an inspirational quote.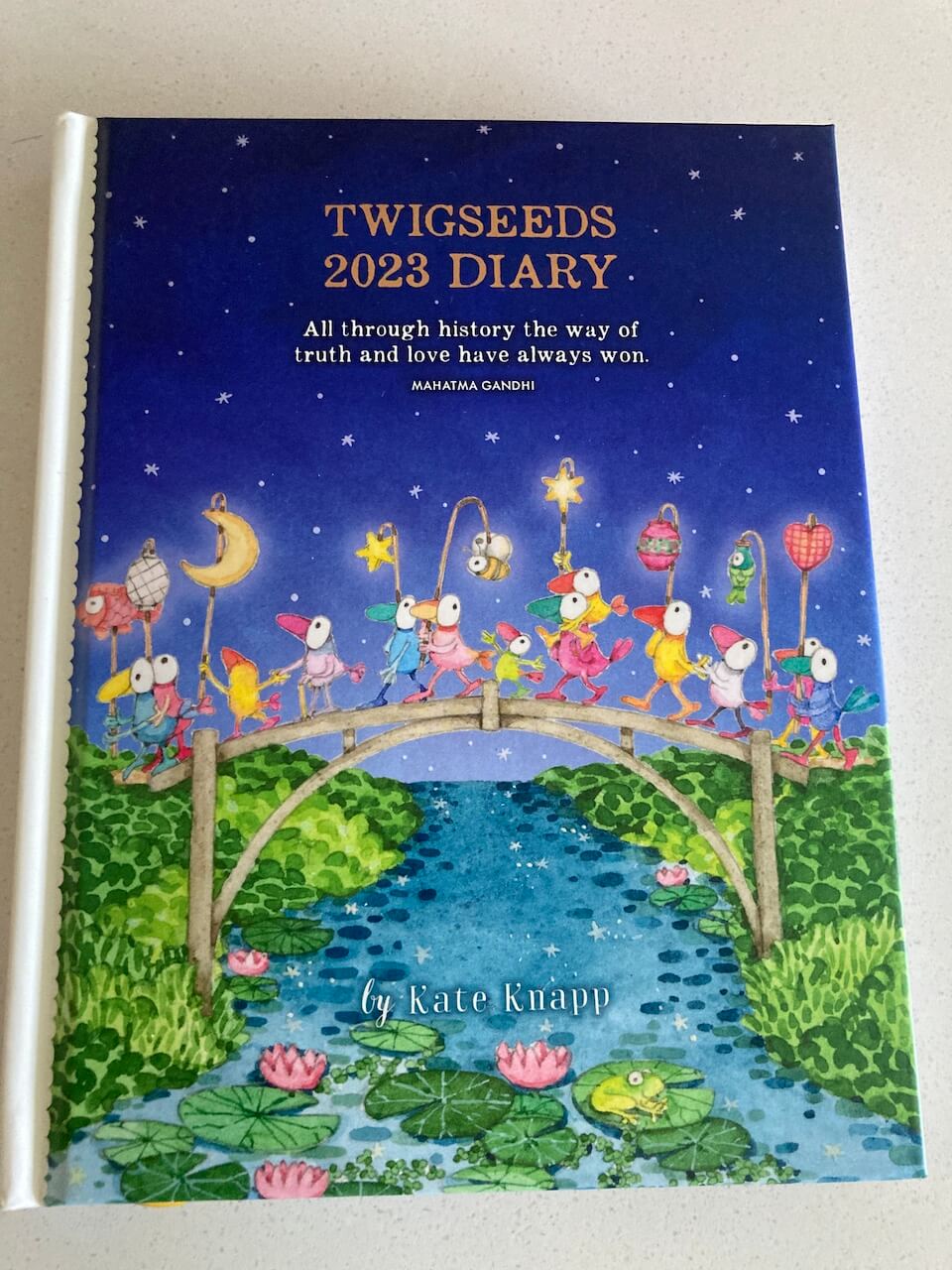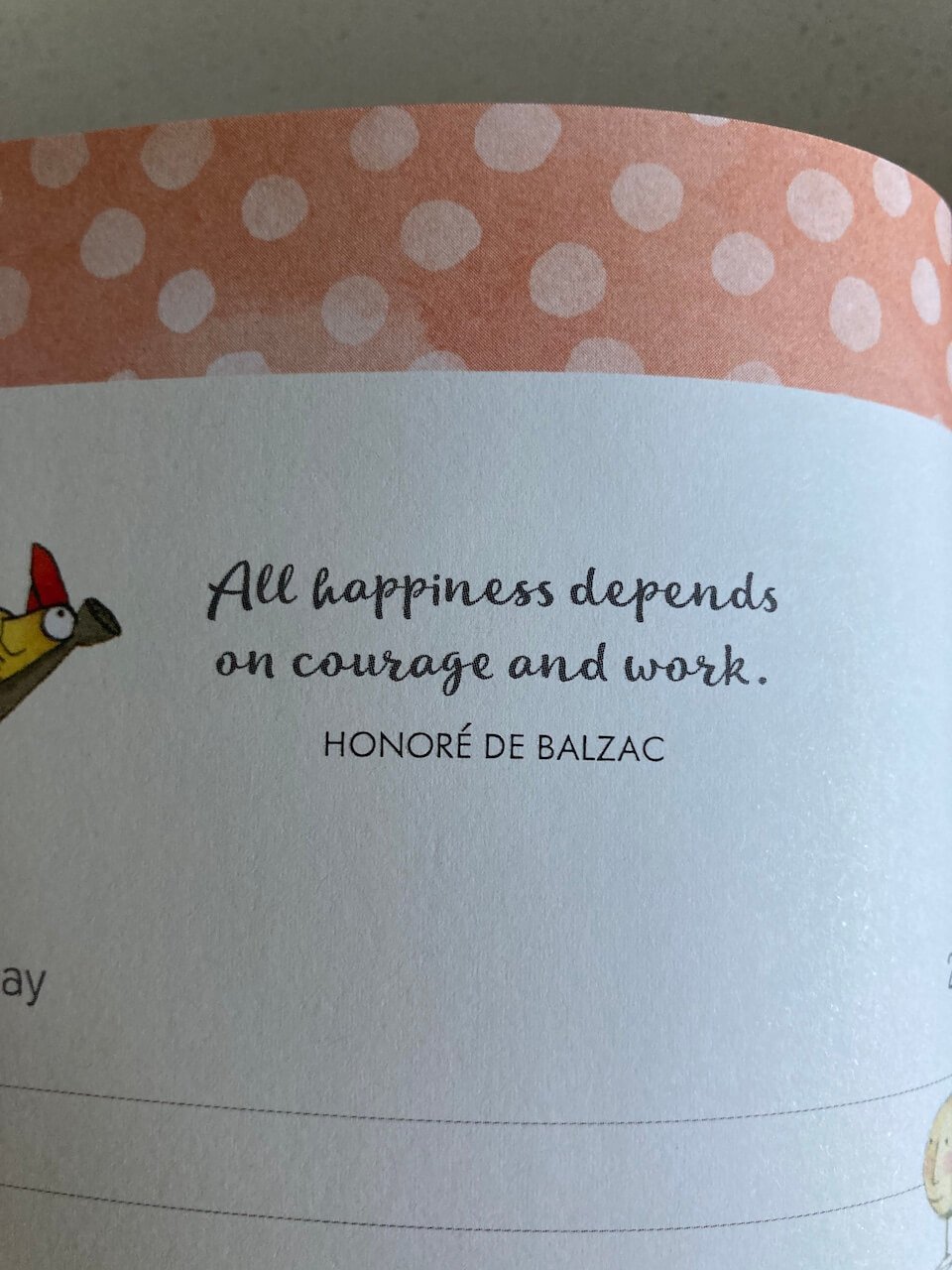 And I am so ready to be showered with bucketloads of inspiration that's for sure!! The pictures are so cute too and I'm excited to start writing in it soon.
It was a fun week full of end-of-year favourites. I am looking forward to the weekend as I have a bit more shopping and a catch-up with some family on Sunday. Then next week I only have to go to work on Monday and Tuesday for a meeting and a big end-of-year cleanup. Then that's it for the year!
I hope you all have the best weekend,
Happy Friday!