Hi, friends I am officially on summer holiday since Wednesday !!! And now it feels like it's Friday every day! I think my husband must be sick of me asking him what day of the week it is haha! But because preschool finished on Tuesday it felt like a Friday and then the rest of the week felt like the weekend. I'm totally confused and will probably remain like this until I go back to work. Thanks so much for reading along and letting me share with you some highlights of all my Fridays this week hehe!
Meetings Then Cleaning And Organising
The children all finished preschool the week before. But the staff had two pupil-free days on Monday and Tuesday. We had a super long staff meeting on Monday. Then the rest of the day we got stuck into some cleaning and organising.
We didn't have any meetings on Tuesday. Because Tuesday was all about getting a long list of chores done before 3.40 hit and we were out of there! Thankfully our preschool is pretty organised. All the staff do an amazing job of keeping the cupboards etc tidy during the year. We also keep on top of washing and disinfecting toys. But at the end of every year, we do a big clean up of the classrooms, storeroom, office, kitchen and shed. It's a big job!
We leave the whole preschool looking pretty bare. All ready for some new crafts and works of art that will be displayed next year.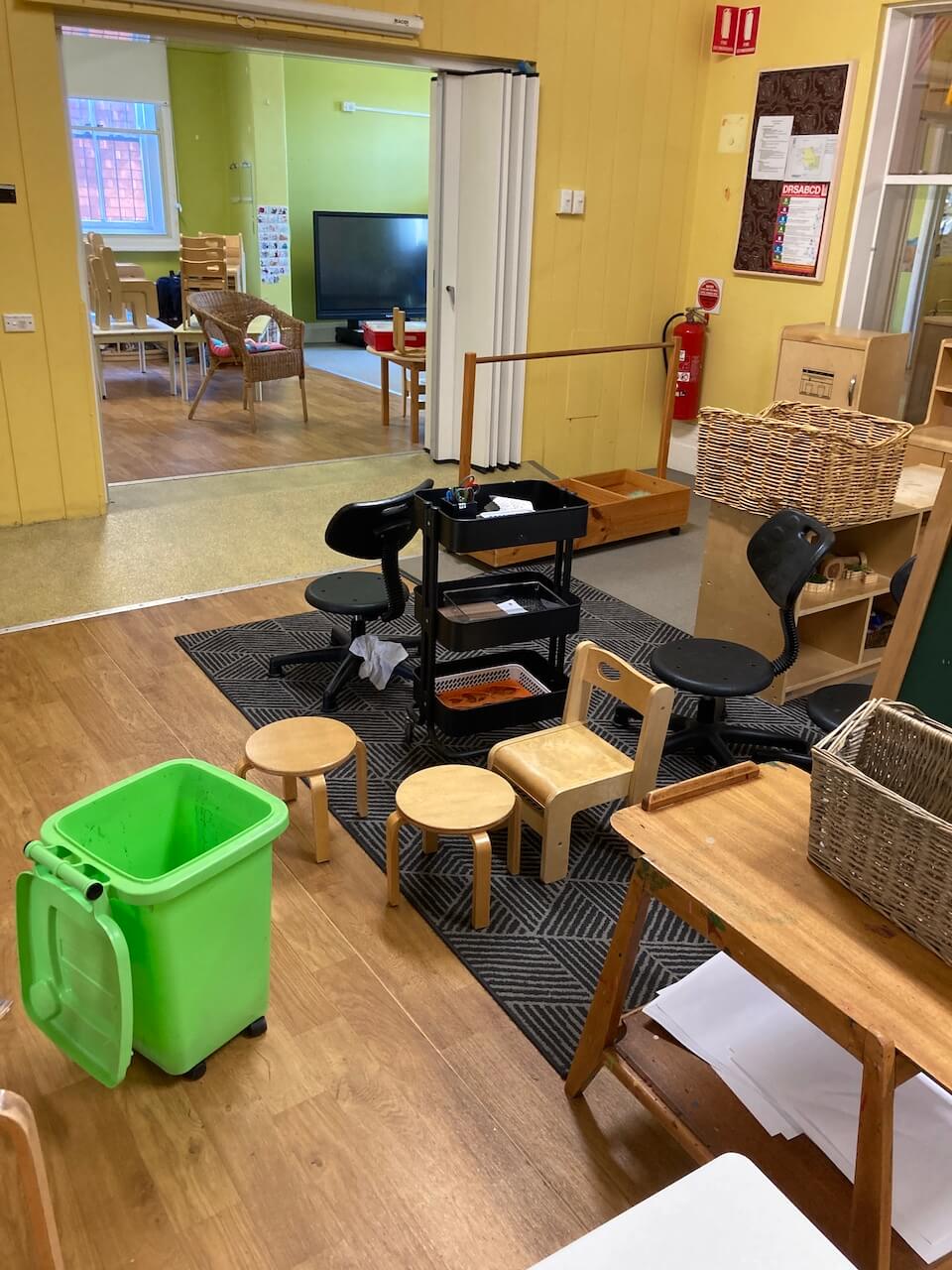 My co-worker and I gave the shed a good tidying. I forgot to take a before pic but here it is all neat and organised. It's nice to have a clear floor! Before this, there was a whole lot of equipment that needed a home other than the floor.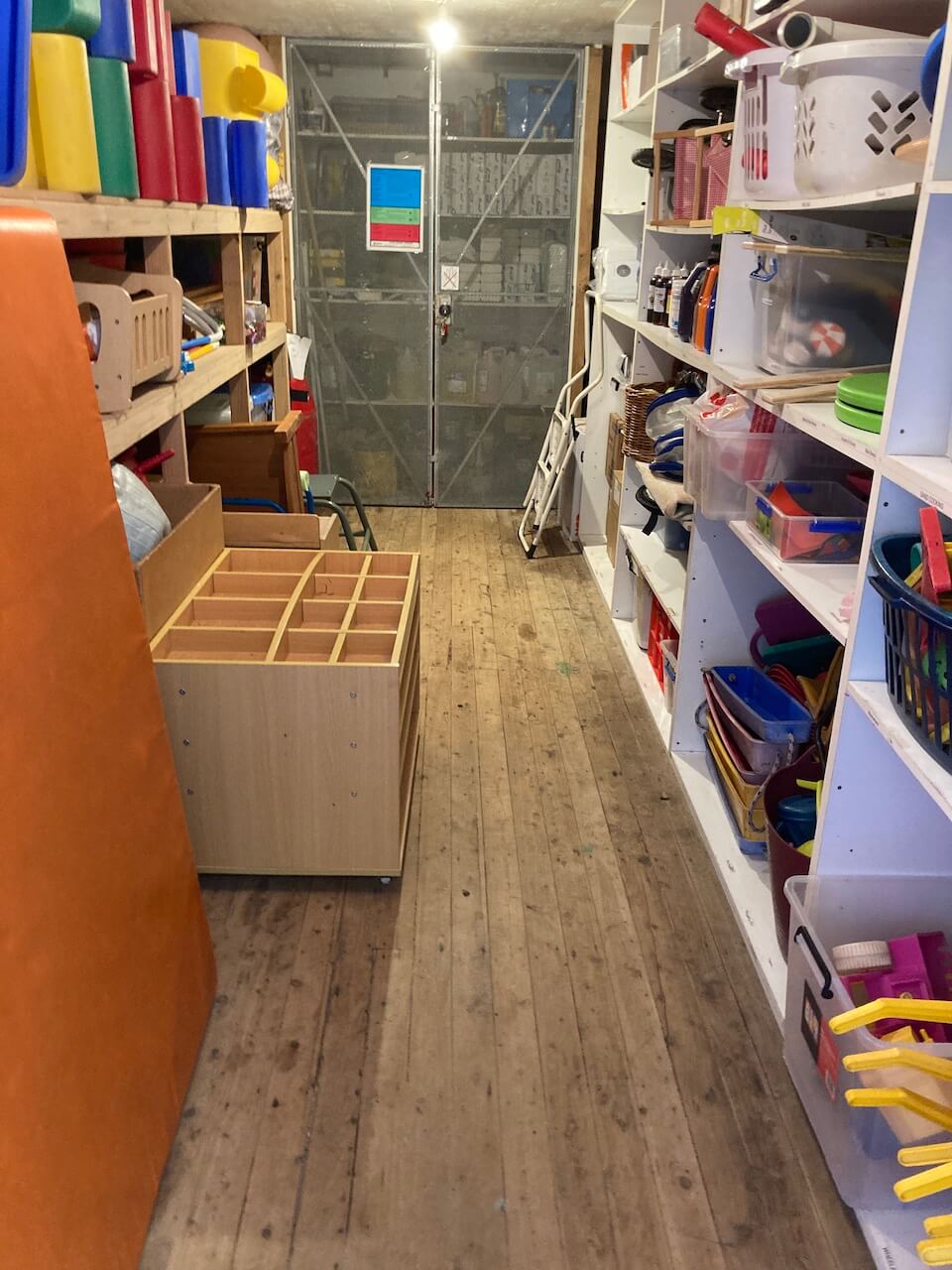 At the end of the day, we all wished each other a Merry Christmas with cuddles and plans to get together for lunch or something in the new year. I work with such a great bunch of ladies!
A Fun Overnight Stay
About a month ago we went to a really fun wedding and because it was a bit far from where we lived. We decided to stay overnight at the Parkroyal in Parramatta. It was such a lovely hotel so my husband booked us a night's stay to celebrate the first day of my holidays on Wednesday.
Parramatta is a vibrant city with lots of history and a large multicultural community. There are so many trendy bars and restaurants buzzing with so many people. And I was amazed by all the huge buildings and big commercial areas. It also has a lovely riverside cycle path.
So many old buildings like these ones.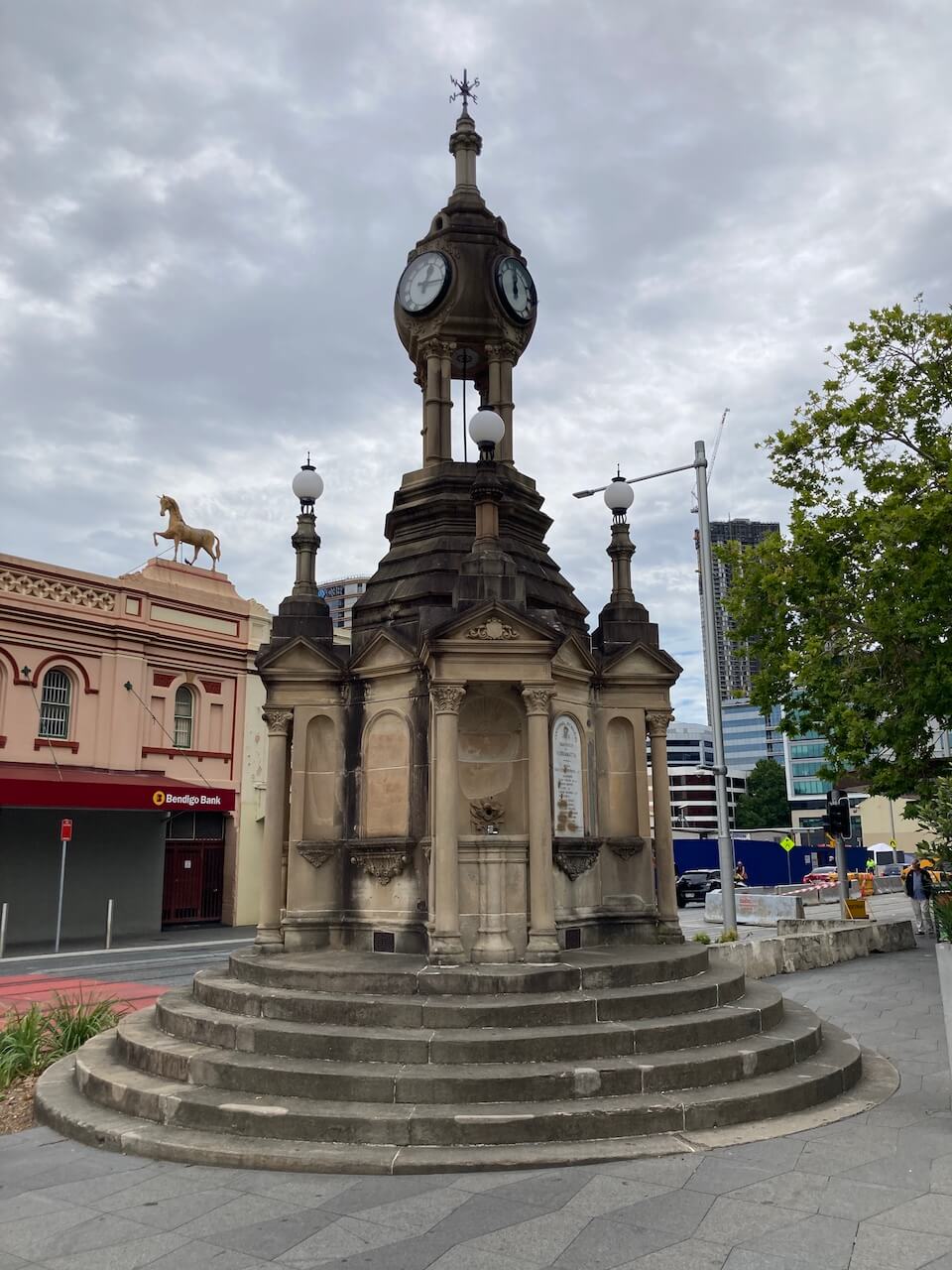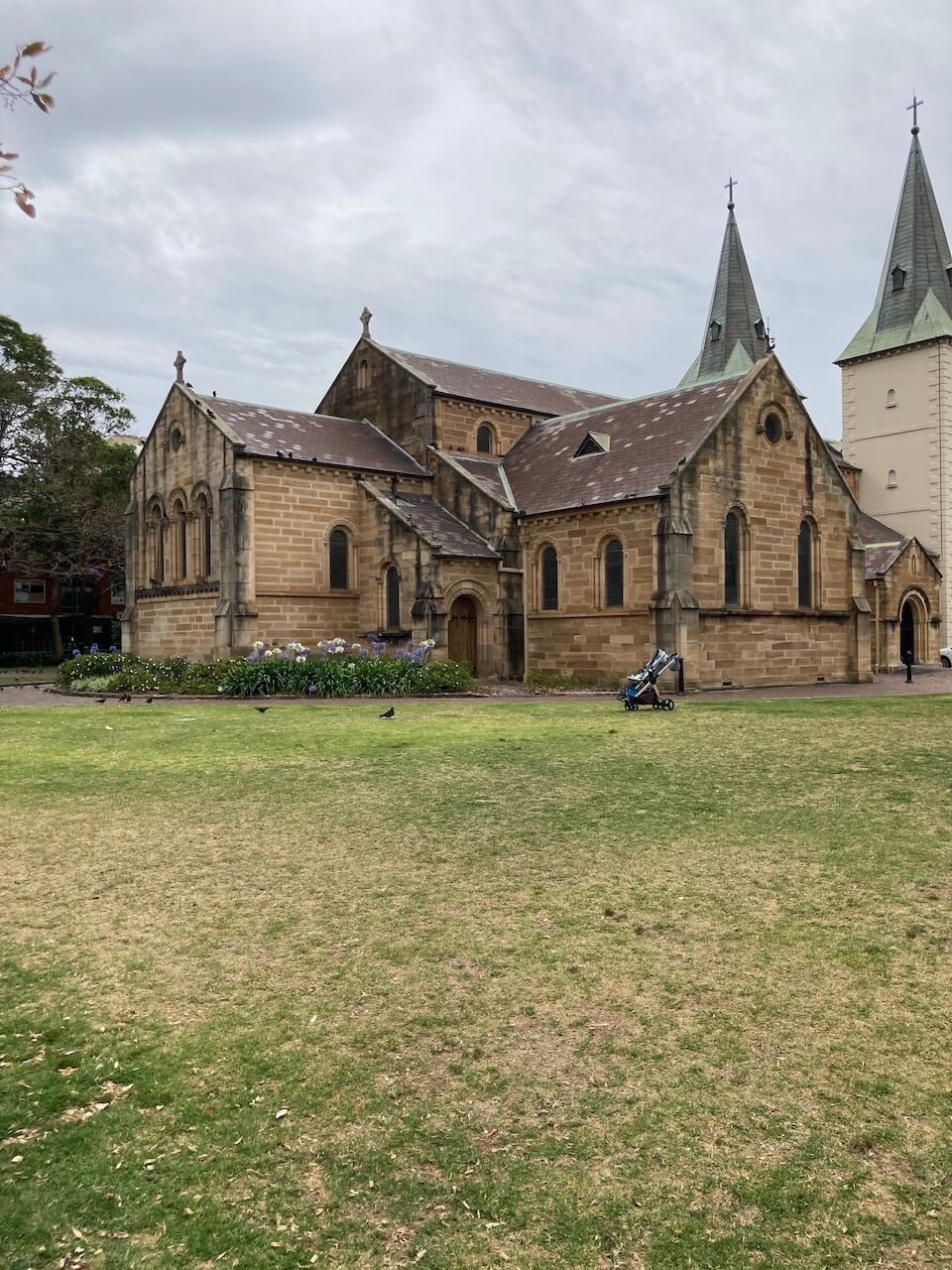 As well as some super modern ones like these.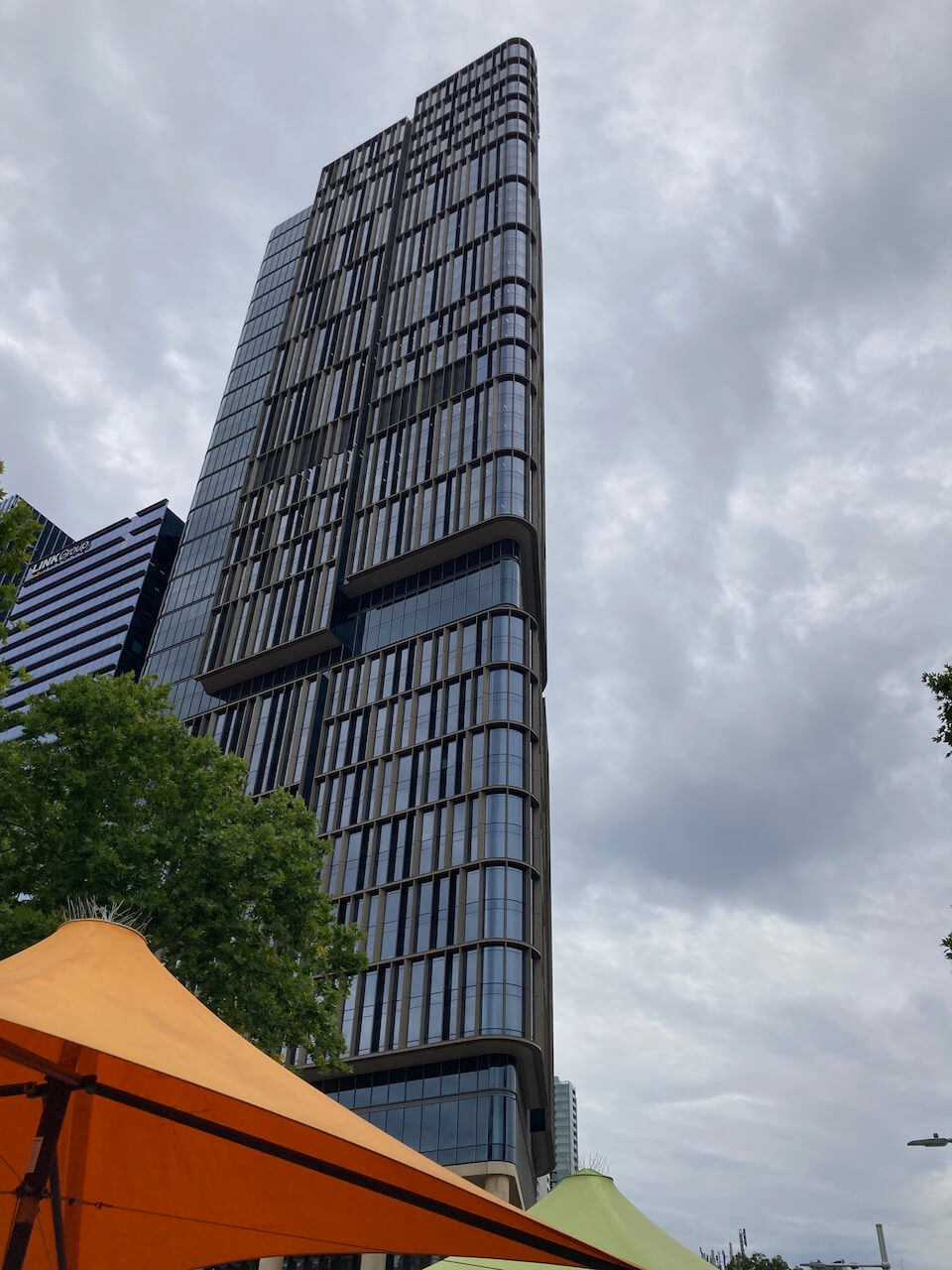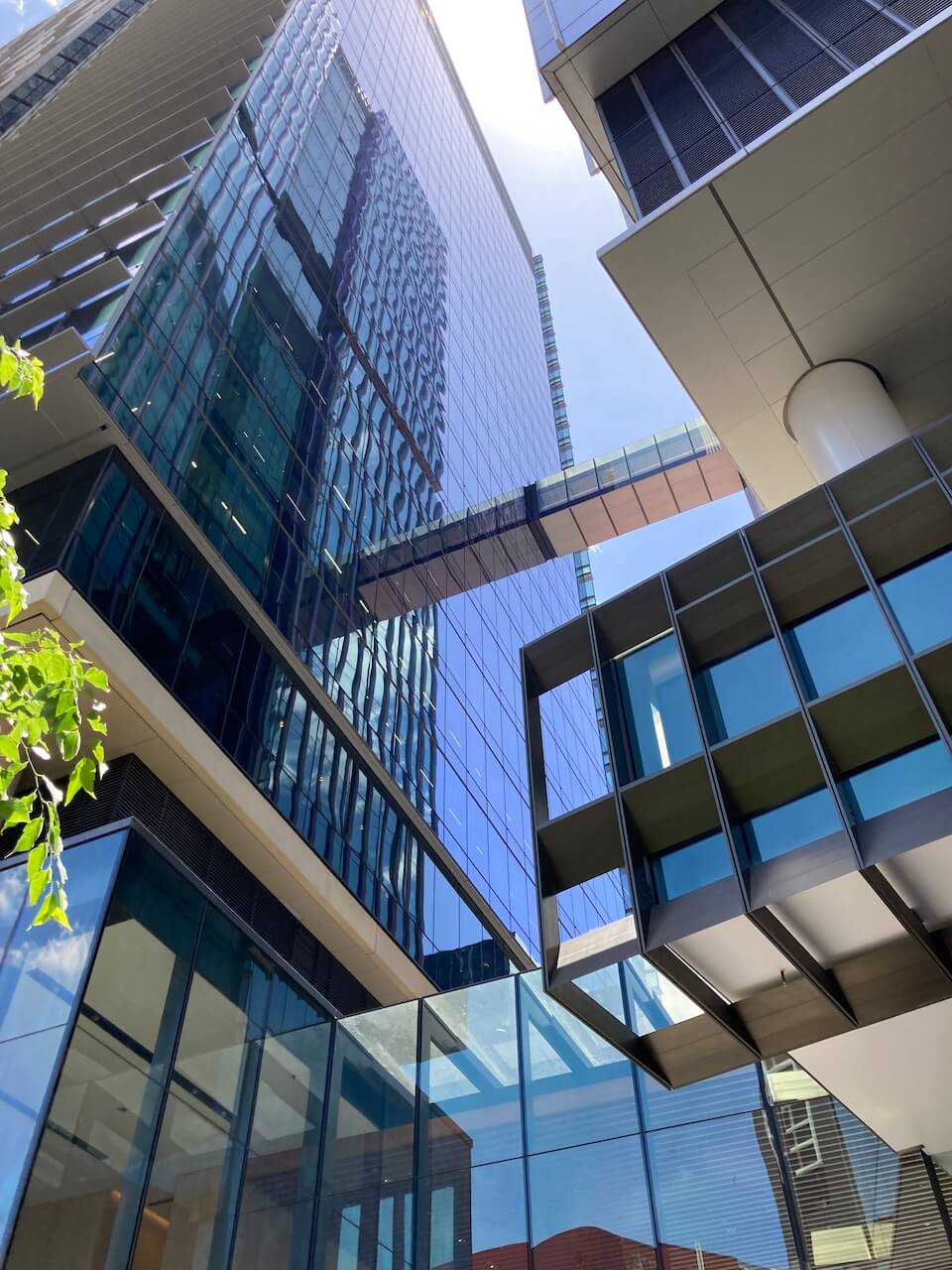 I don't think that you would really call Parramatta a holiday destination. But it was so fun staying in a lovely hotel and relaxing after such a busy last few weeks. And I am also a big fan of being a tourist in my own backyard (I don't have to get on an aeroplane and that's a big win for me!!)
A Delicious Dinner
Wednesday night before dinner, we had a couple of drinks in the hotel bar and shared a small appetiser.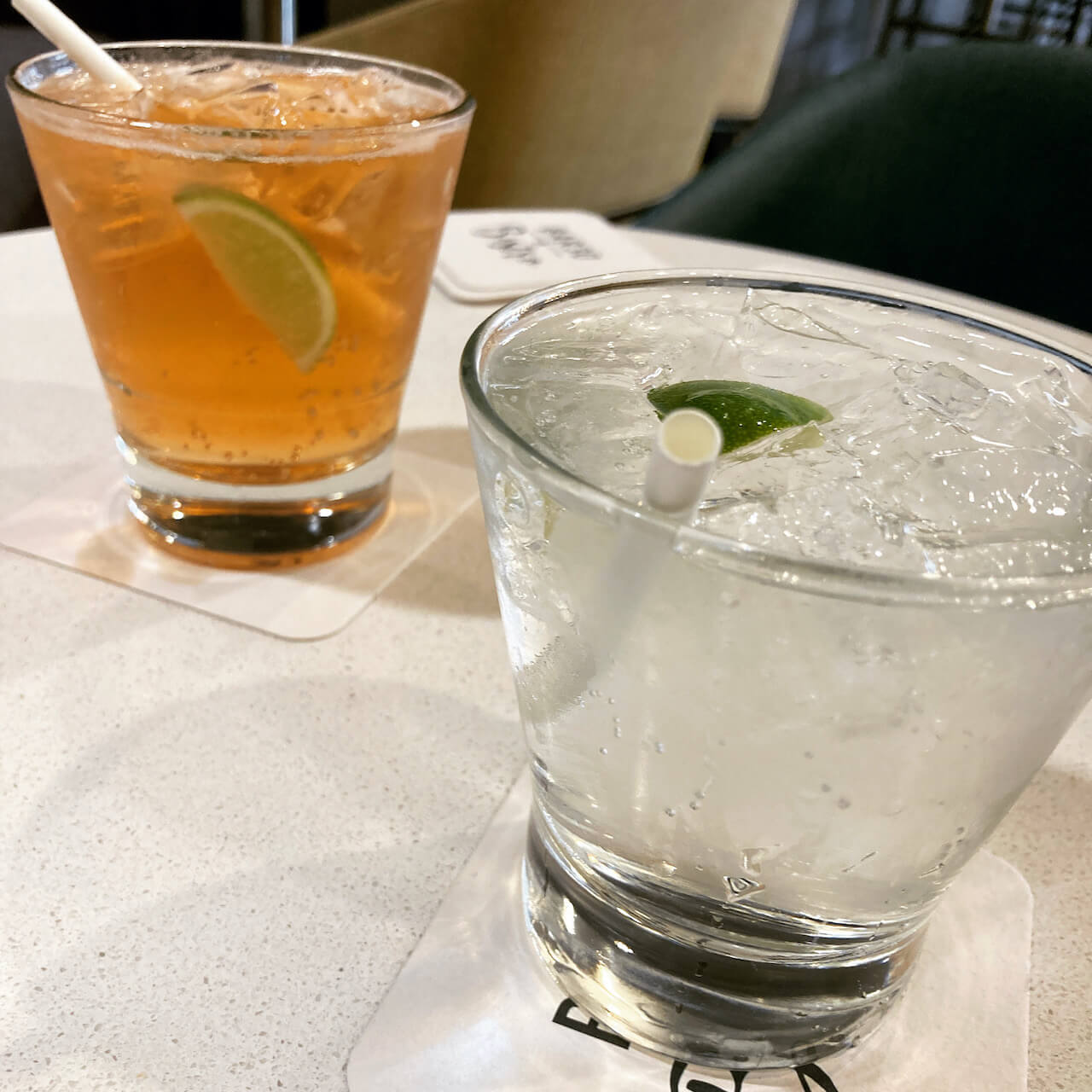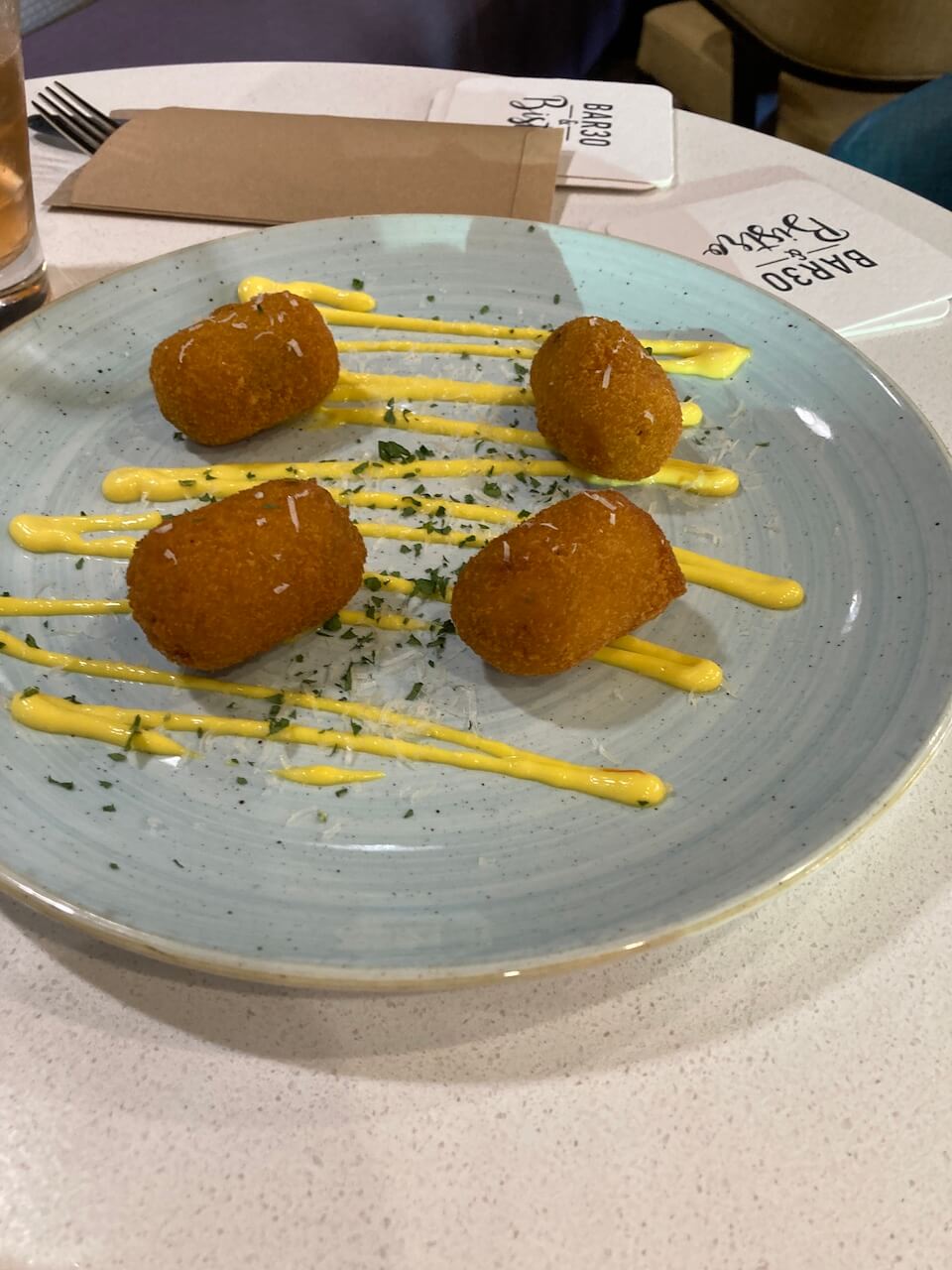 Yummy crab croquettes!
Then we walked around looking for a place to eat and we found a really nice pub. There were heaps of restaurants everywhere but they were so busy and we hadn't booked anywhere. So we were happy to find a nice quiet place that just so happened to serve the most amazing food!
Steve ordered a steak and it came with mash AND veggies. We were both laughing about my experience a couple of weeks ago at a fancy restaurant with ridiculous prices. Where I had to make a tough choice between chips and salad because they didn't serve both.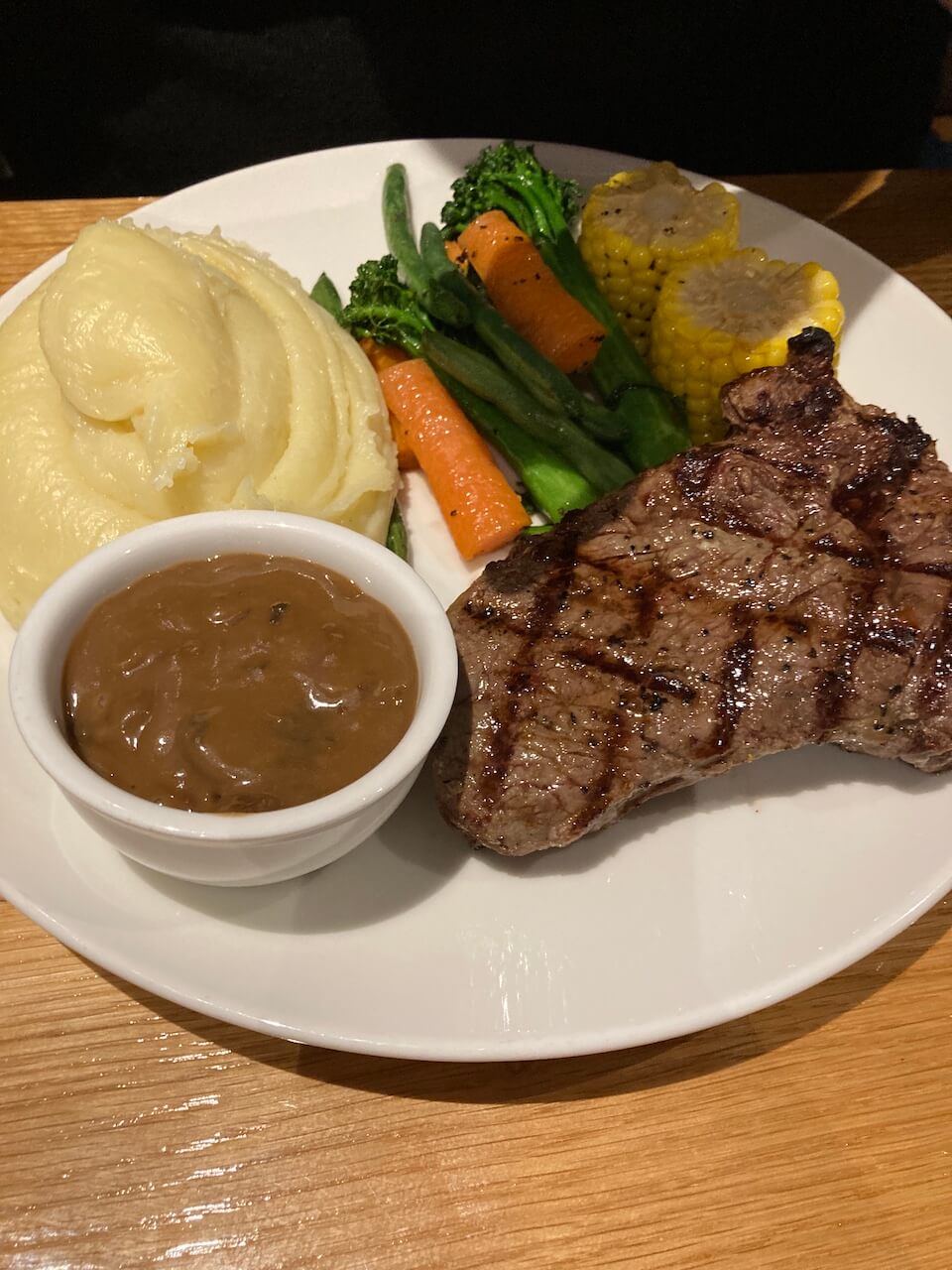 I had the beef ragu pasta and it was so good. I love how they gave me lots of parmesan cheese on the side too.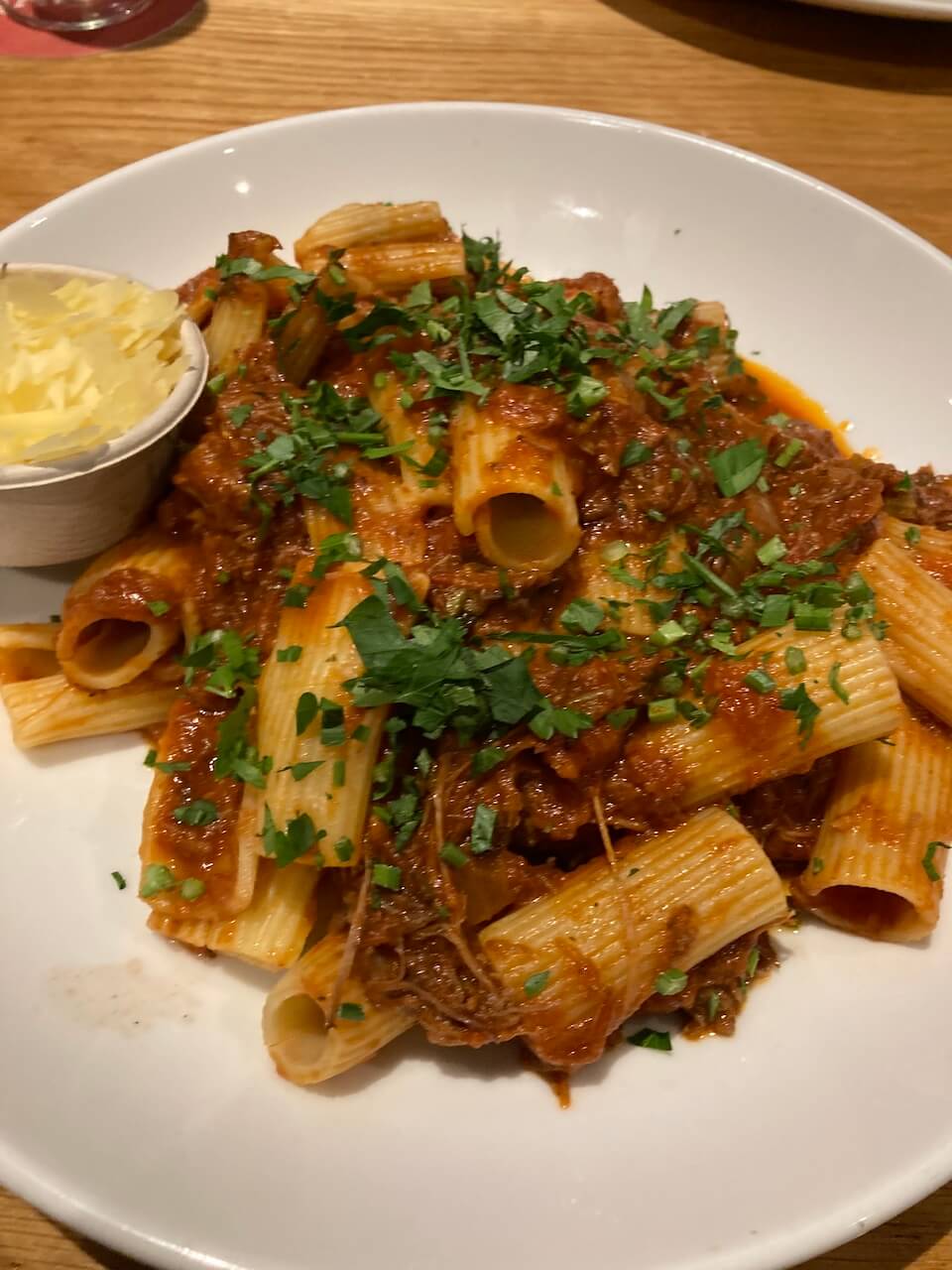 For dessert, we shared a brownie and ice cream.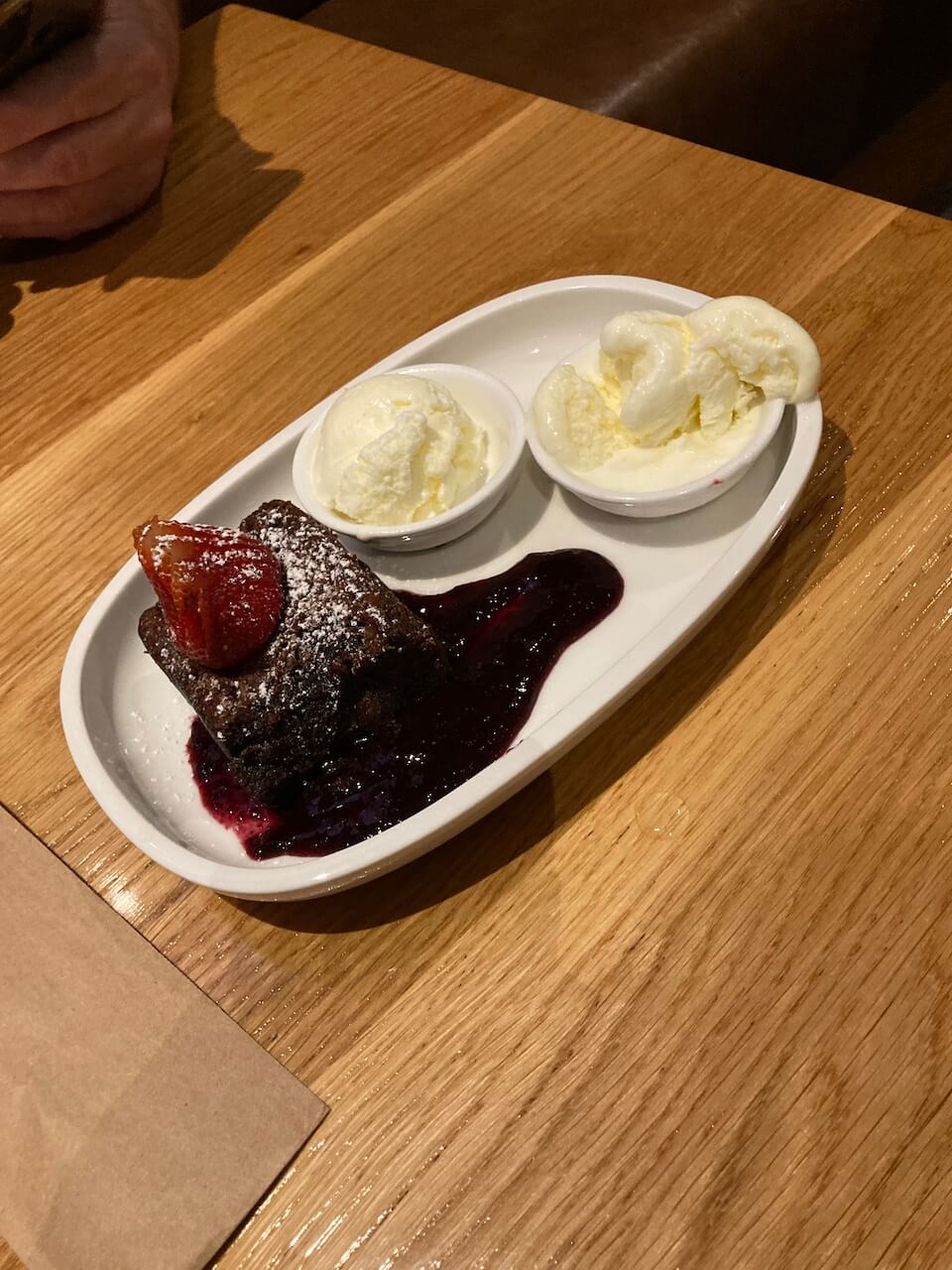 Buffet Breakfast
The next morning we enjoyed a buffet breakfast. But I wasn't very hungry after such a big meal the previous night and all I could fit in was one plate of breakfast. I normally like to work my way around a buffet and try a bit of everything!!
It's Nearly Christmas!!
This morning I went to the shops nice and early before the crowds got too crazy. And I picked up a whole lot of things from the two dollar shops for our Christmas eve party games. I have also borrowed a small karaoke machine from preschool. We are all looking forward to a fun night at my sweet cousin's house tomorrow.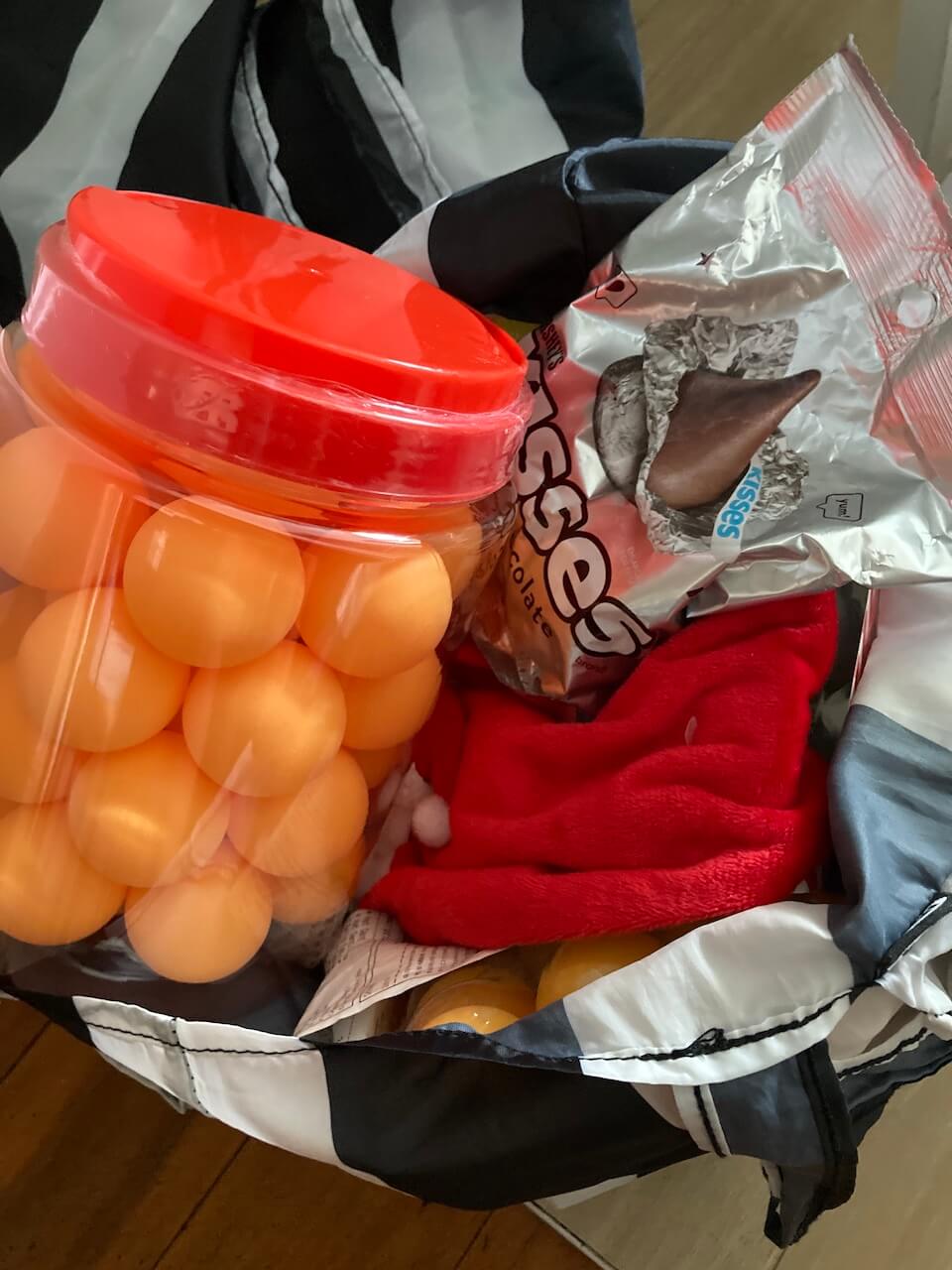 So I better sign off now and finish organising all the last-minute things. I am also cooking a fall-apart roast pork to take for dinner tomorrow night. If you are looking for a delicious, juicy and flavoursome roast pork recipe you can find it here. I love this recipe, it's a huge winner every time I make it. It has just the right amount of seasoning and the meat comes out all tender. Oooooh so good!!
Merry Christmas!
I would also like to take the opportunity to wish you all a very Merry Christmas. And say a huge thank you! Thank you so very much for stopping by to read my blog. I truly appreciate every single one of you. And I hope that you have a wonderful time with your loved ones this weekend as you celebrate together.
Much love