Hello and welcome to Monthly Musings! Today's topic is all about essential spring fashion pieces and we'll be exploring everything from transitioning our wardrobes from winter to spring to discussing favourite spring colours, accessories and wardrobe items. We have so much to cover, and I'm thrilled that you're joining me on this fashionable journey. So let's dive right into the world of spring fashion.
Essential Spring Fashion Pieces
HOW DO YOU TRANSITION YOUR WARDROBE
Layers layers layers! I think that this is a top tip that I like to follow when it comes to transitioning my wardrobe. Spring is the time when I will wear my denim jacket on repeat. Denim is the type of fabric that keeps me warm but it's not too hot either. Plus denim goes with just about everything and it never goes out of style.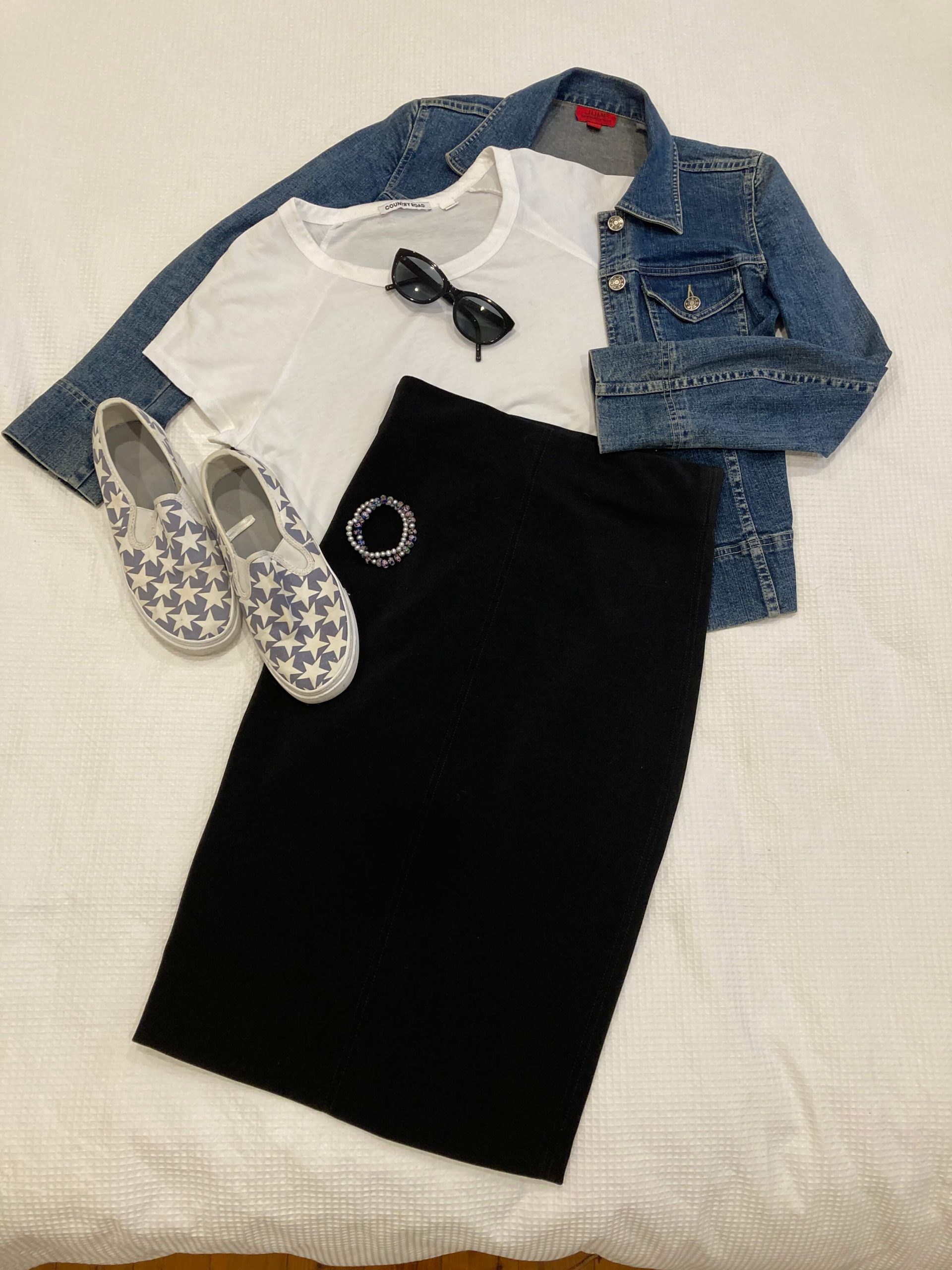 FAVOURITE SPRING ITEMS
I think that once I start to get towards the end of winter and I can feel that spring is just on the horizon. This is when I really want to ditch the dark-coloured pants and jeans and switch to light-wash jeans. Light-wash jeans still keep me warm when we are in that cool weather period during the early days of spring but they just feel so much lighter.
FAVOURITE SPRING FOOTWEAR
White sneakers! Transitioning from winter footwear to white sneakers can feel so liberating and refreshing. After months of wearing heavy boots and thick socks, it feels absolutely wonderful to slip on a pair of bright, white, airy sneakers. Additionally, white sneakers have a fresh crisp look that instantly freshens up any outfit. They are just so versatile and comfortable!
FAVOURITE COLOURS YOU WEAR IN SPRING
Neutral colours are always my favourite all year long and so I will usually just incorporate them into my spring wardrobe. Sometimes I will add a pop of colour to my outfit like these bright shoes that I picked up a couple of years ago.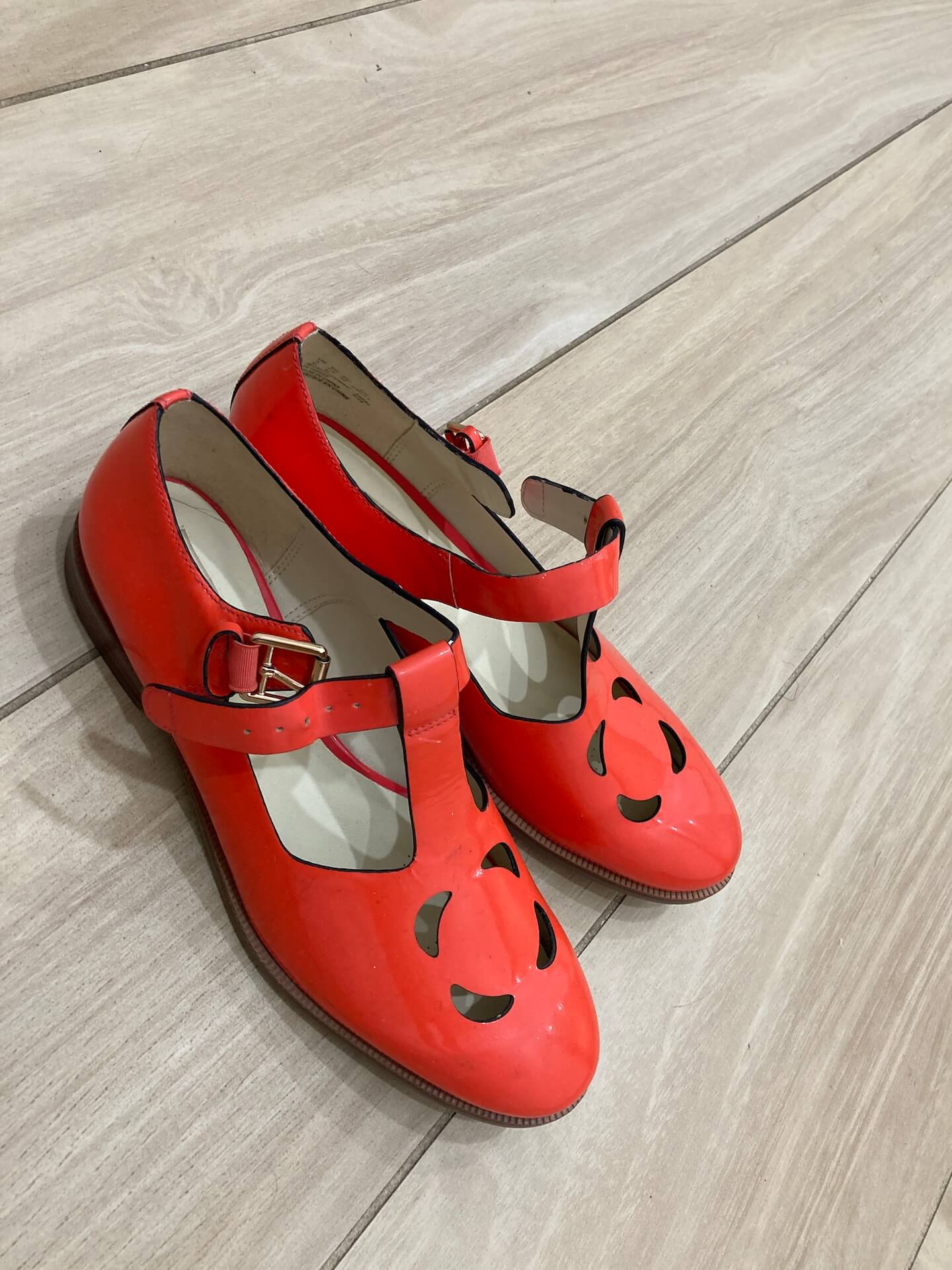 I also like pastel colours such as baby blue and blush pink. These two colours are perfect for spring and they go so well with neutrals such as white, beige and grey.
WAYS TO ADD SPRING TO YOUR OUTFIT EVEN WHEN THE WEATHER DOESN'T COOPERATE
Sometimes when I have been really keen to wear a spring dress and the weather is just not on board with me. I will wear some tights and ankle boots to keep my legs warm. Then I will throw a lightweight jacket over the top. But this all really depends on the dress because this look doesn't always work with all types of dresses.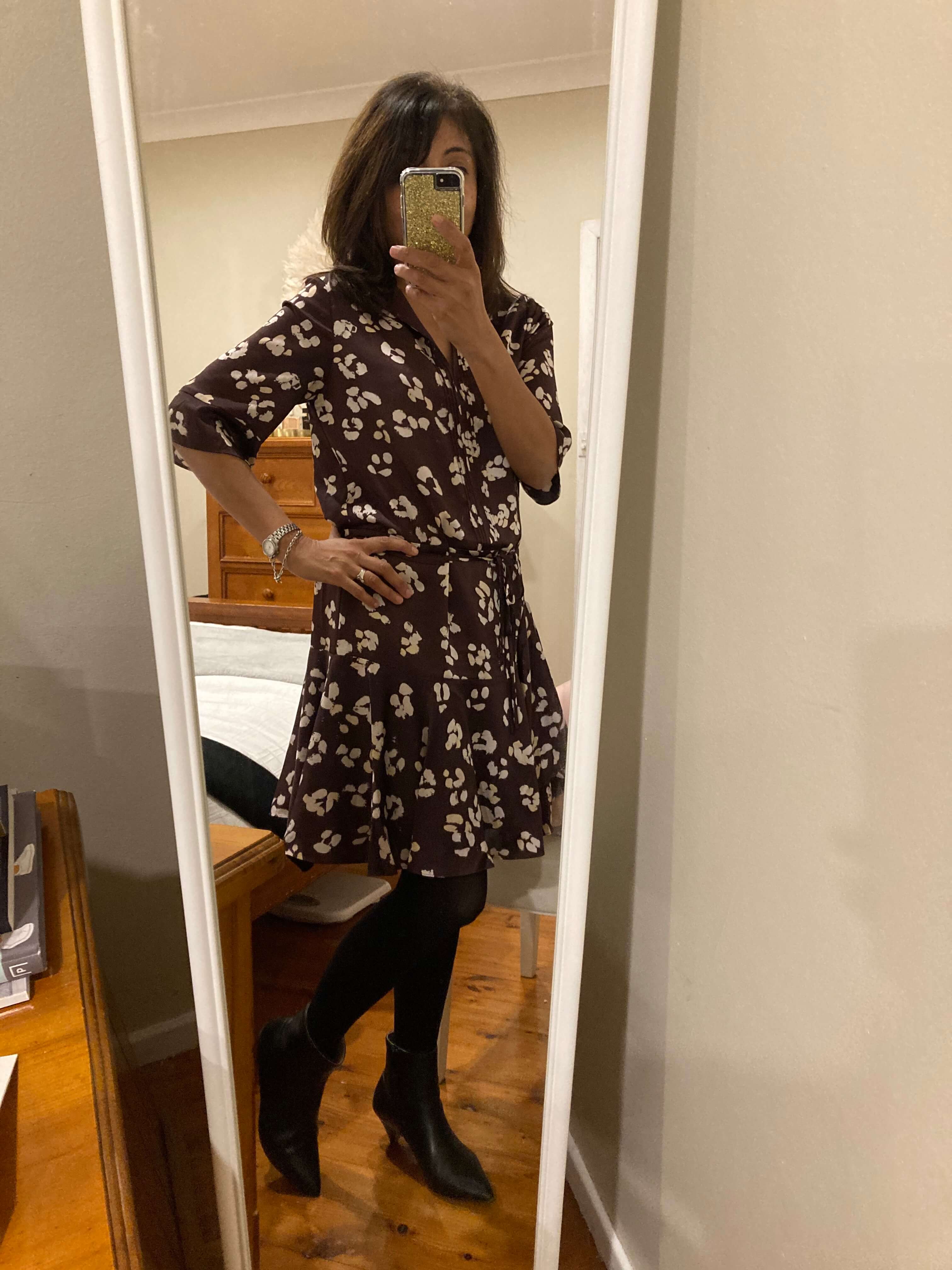 DO YOU CHANGE UP YOUR MAKE-UP ROUTINE IN SPRING
Not really, I don't wear a lot of makeup to begin with, and I always prefer to stick to a natural understated look. So my makeup routine is pretty much the same all year-round. That being said I do like to incorporate some spring-inspired elements into my makeup routine from time to time. I do this by experimenting with different shades of my preferred lipstick colour. And I might also invest in a pretty lip gloss.
PUFF SLEEVE TREND…YES OR NO
Ummmm……no. I didn't like the puffed look in the 80s and I'm still not a fan. Although I did cave into the puff trend and I bought one white top with puffy sleeves. I have only worn it once and it looked ok but the sleeves annoyed me. But I'm willing to give it another shot and see if I can find the love for that top.
DO YOU CHANGE UP YOUR MANI/PEDI COLOURS IN SPRING
As I mentioned before neutral colours are always my go-to. They are so classic and timeless plus I love that there are so many variations of neutral shades to choose from. So I will always pick a colour from the neutral family such as soft pink, taupe and soft nude shades.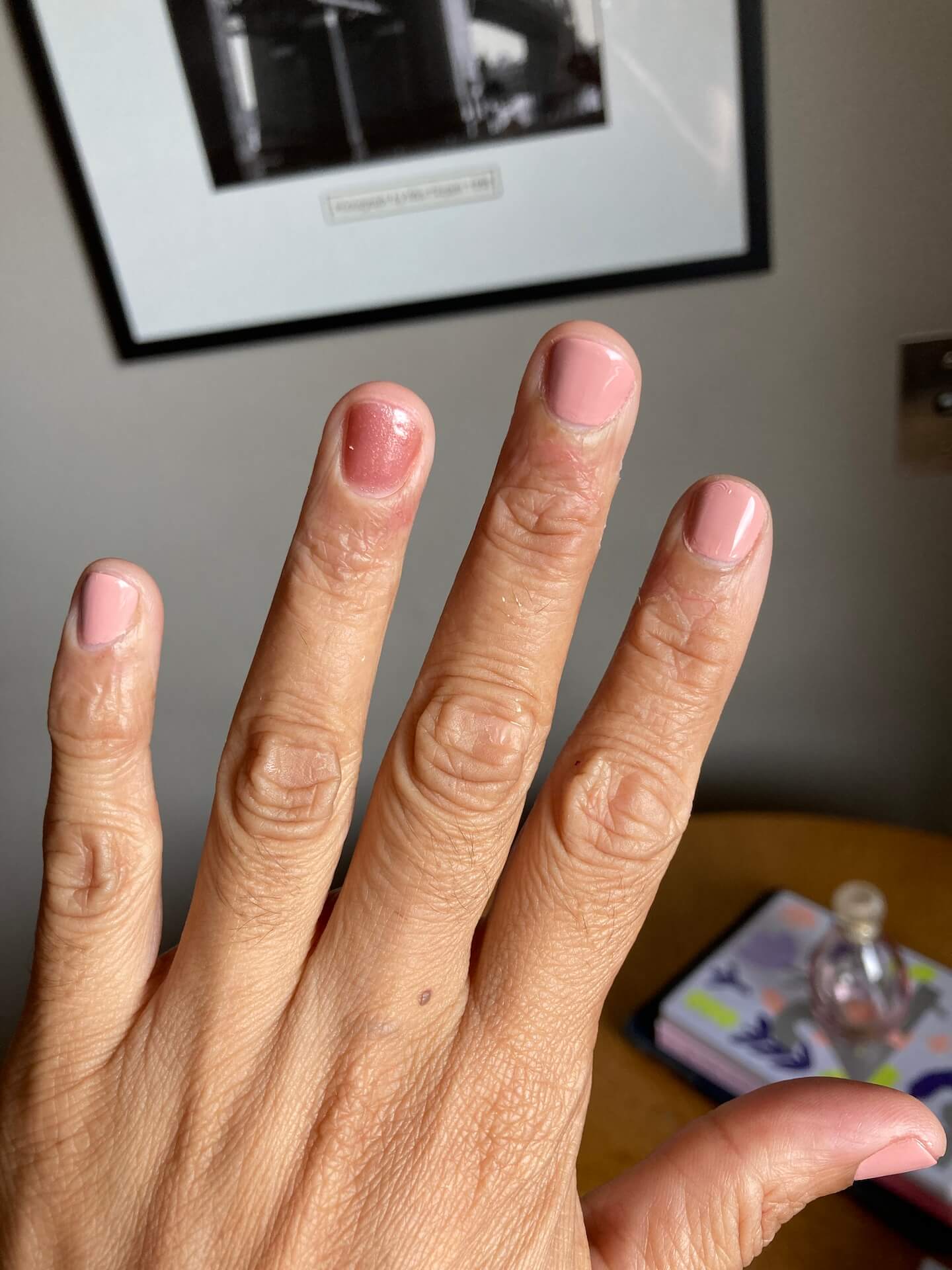 RECOMMEND YOUR FAVOURITE SPRING HANDBAG ETC
One of my favourite handbag styles is the crossbody bag and I think that they are just perfect all year round. But when it's spring then I like to go for lighter-coloured leather or canvas crossbody bags.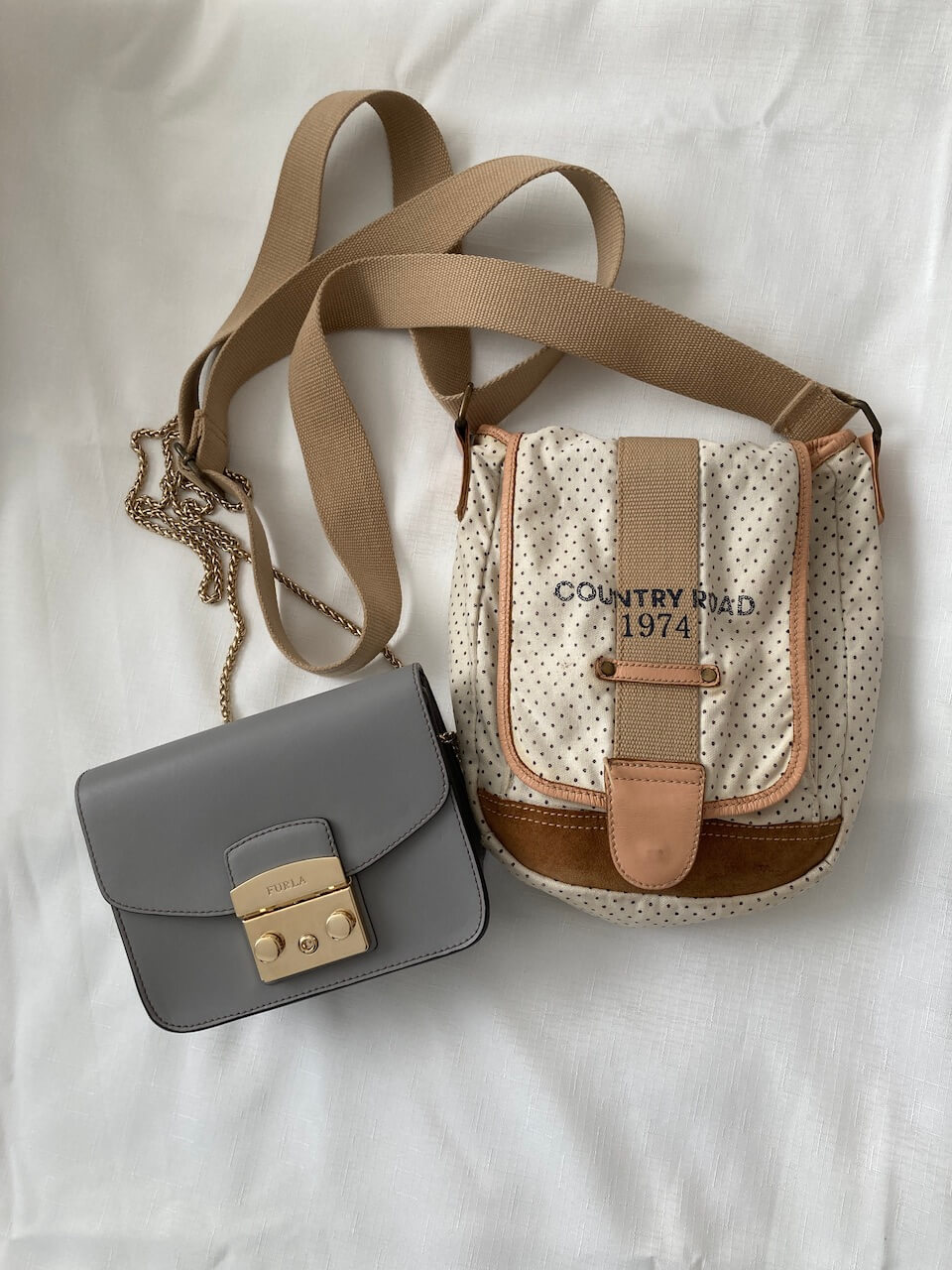 And that just about wraps up a few ideas on essential spring fashion pieces. Transitioning from winter to spring means that it is a great time to refresh our wardrobes with lighter and brighter fabrics. Or if you are like me and prefer to stick to neutrals, then there's always something for everyone in the world of fun spring fashion!
PREVIOUS POSTS
Here are a few articles on fashion and essential spring wardrobe inspiration that you might enjoy.
Types Of Bags Every Woman Should Own
Linking up with Holly and Patty for the March edition of Monthly Musings.