Hi everyone, it's great to be back again for this week's Friday favourites link up with Andrea and Erika. Wow, this week went by so fast! And now week one of term four is done and dusted! It's been a good start to the term and funnily enough spring break almost feels like a distant memory!
The days are just flying by so fast but I'm excited that we are now really heading into the fun festivities. It's so great to see all the Christmas decorations hitting the shelves in the shops. I have also seen Halloween things but here in Australia Halloween is not such a big deal. I did a blog post about some of the reasons why Australia doesn't fully embrace Halloween. And also about my plans for this year's Halloween that you might like to read here.
Preschool Favourites
It was good to see the preschool staff and catch up on what everyone had been up to during the break. We hit the ground running because we didn't have a pupil-free day like we usually do when we start a new term. We had kids attending preschool right from day one. But it was great to see that they were all happy to be back at preschool and they settled in like champs!
A good start to the term meant that we had lots of the usual fun favourites like messy sensory play with shaving cream.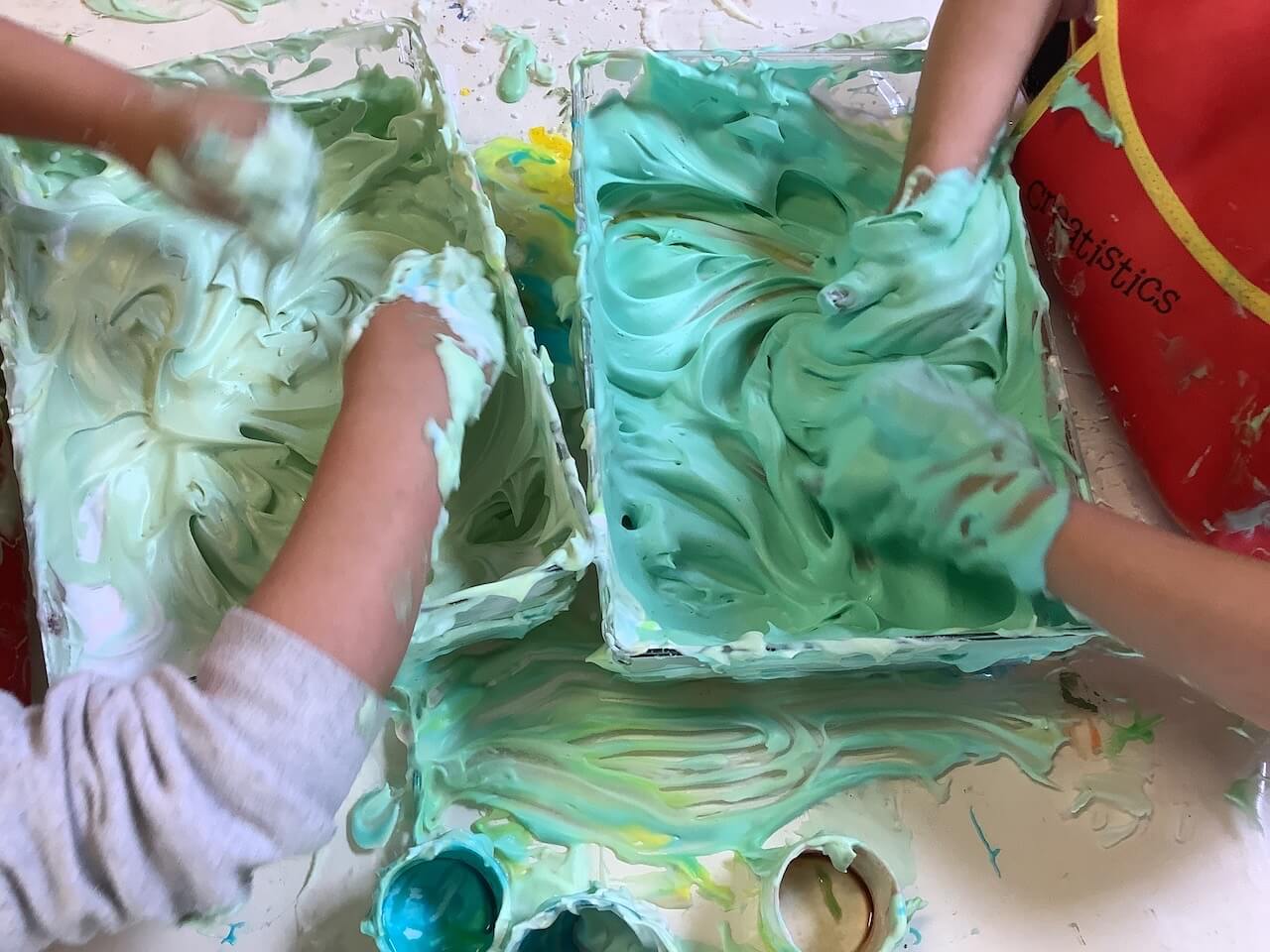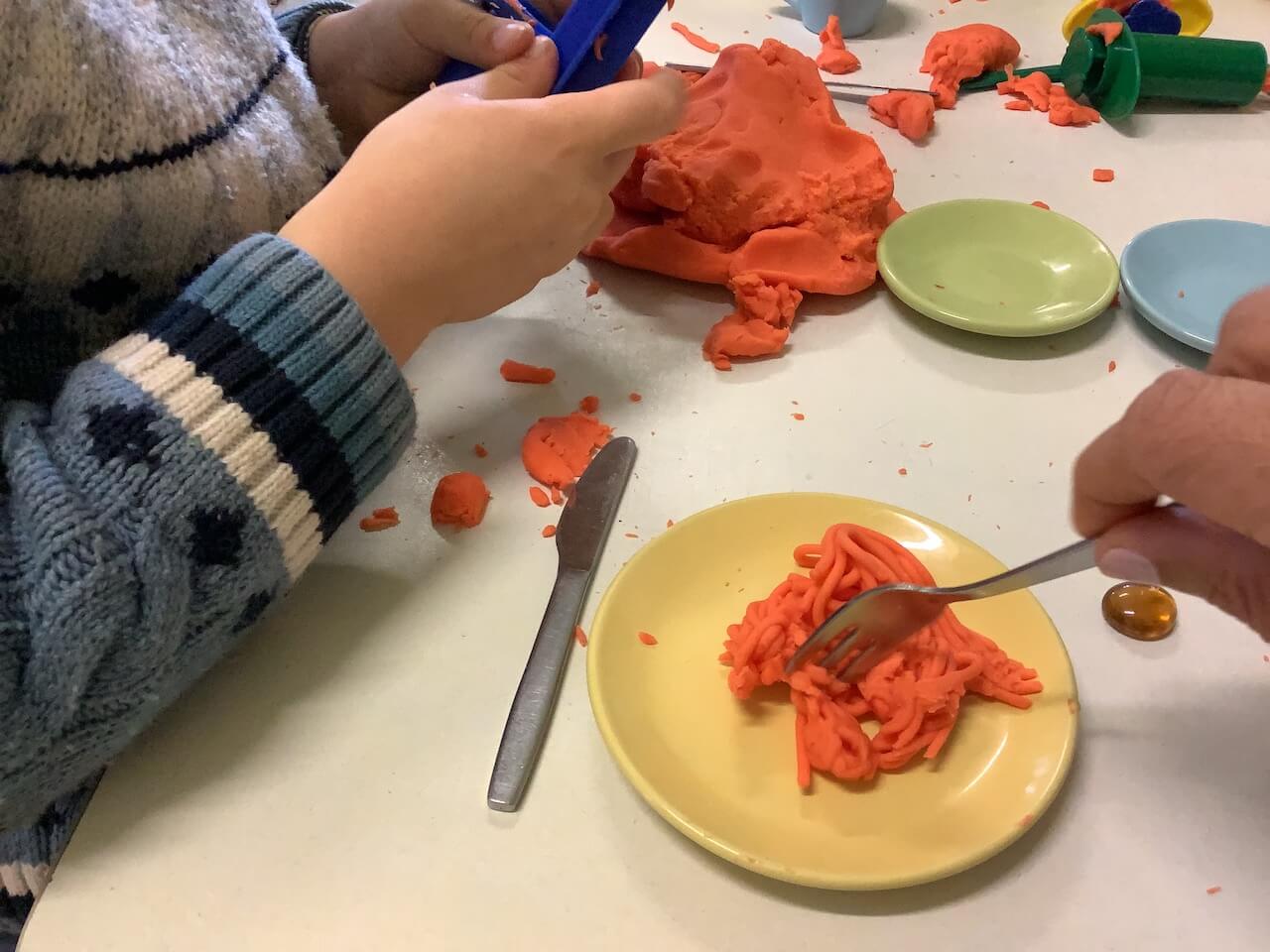 Playdough noodles for me!
One afternoon I was tidying up our preschool classroom when I spotted this poor doll. I burst out laughing and wondered which child might have done this! So funny!!
I wore my new shoes to work this week. They are not the fanciest shoes but they are comfortable for running around preschool all day. They also fit my custom-made orthotics which is a bonus. Comfortable shoes are my favourite!!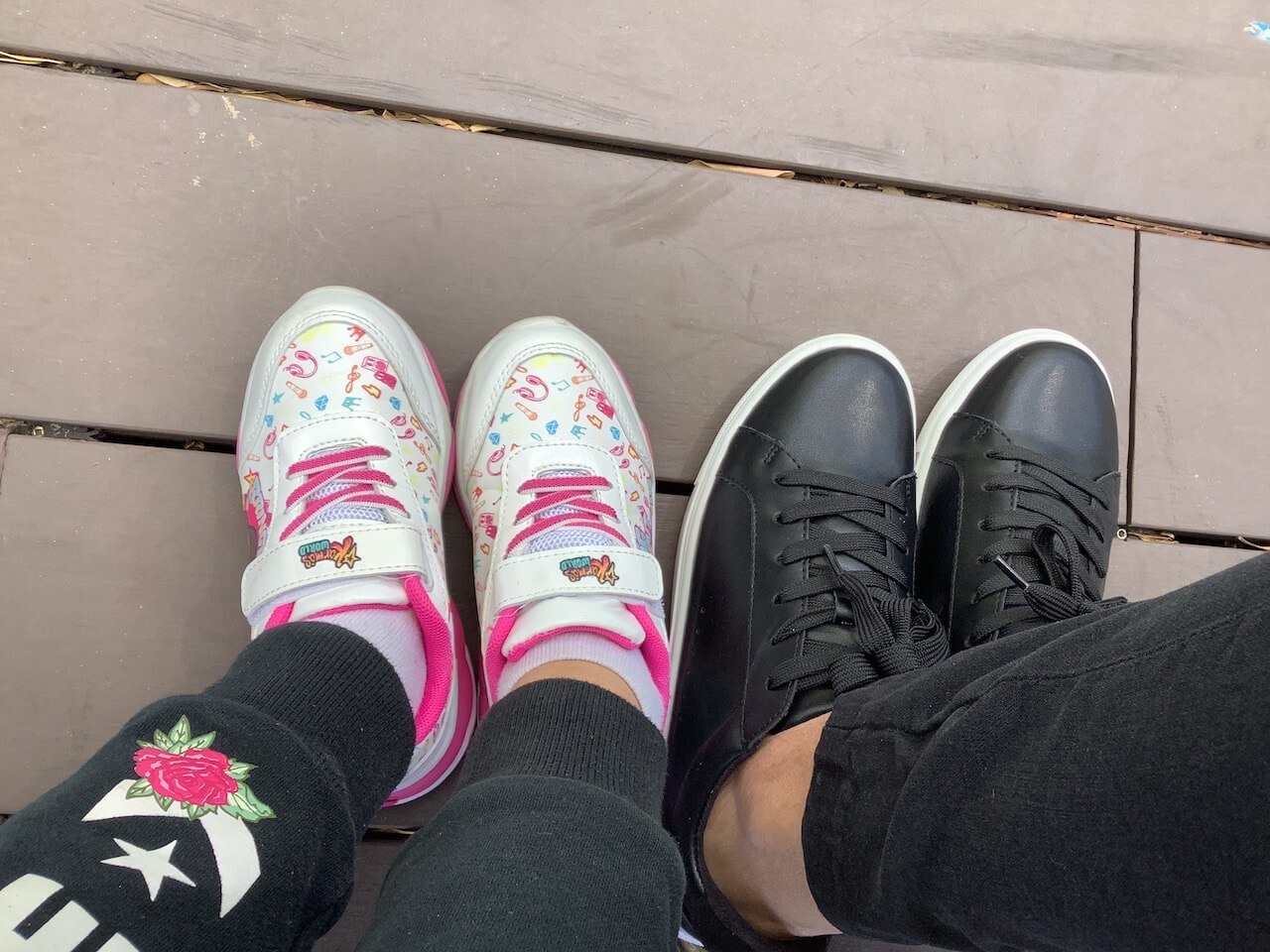 I was chatting with one of my sweet preschoolers and she showed me her new shoes. I told her mine were new too and we both agreed that hers were the prettiest. She asked me to take a photo of our shoes so that she could show her mum. I love chatting with the kids at preschool and I think that this is definitely one of my favourite things about working with children.
Food Favourites
Onto some food favourites for this week. This delicious dip!! I bought this dip during my trip to the farmers market last weekend. I almost didn't buy it because I saw that it contained jalapeño and I thought that it might be too hot. But the lady who was selling the dips assured me that it was mild and she was totally right!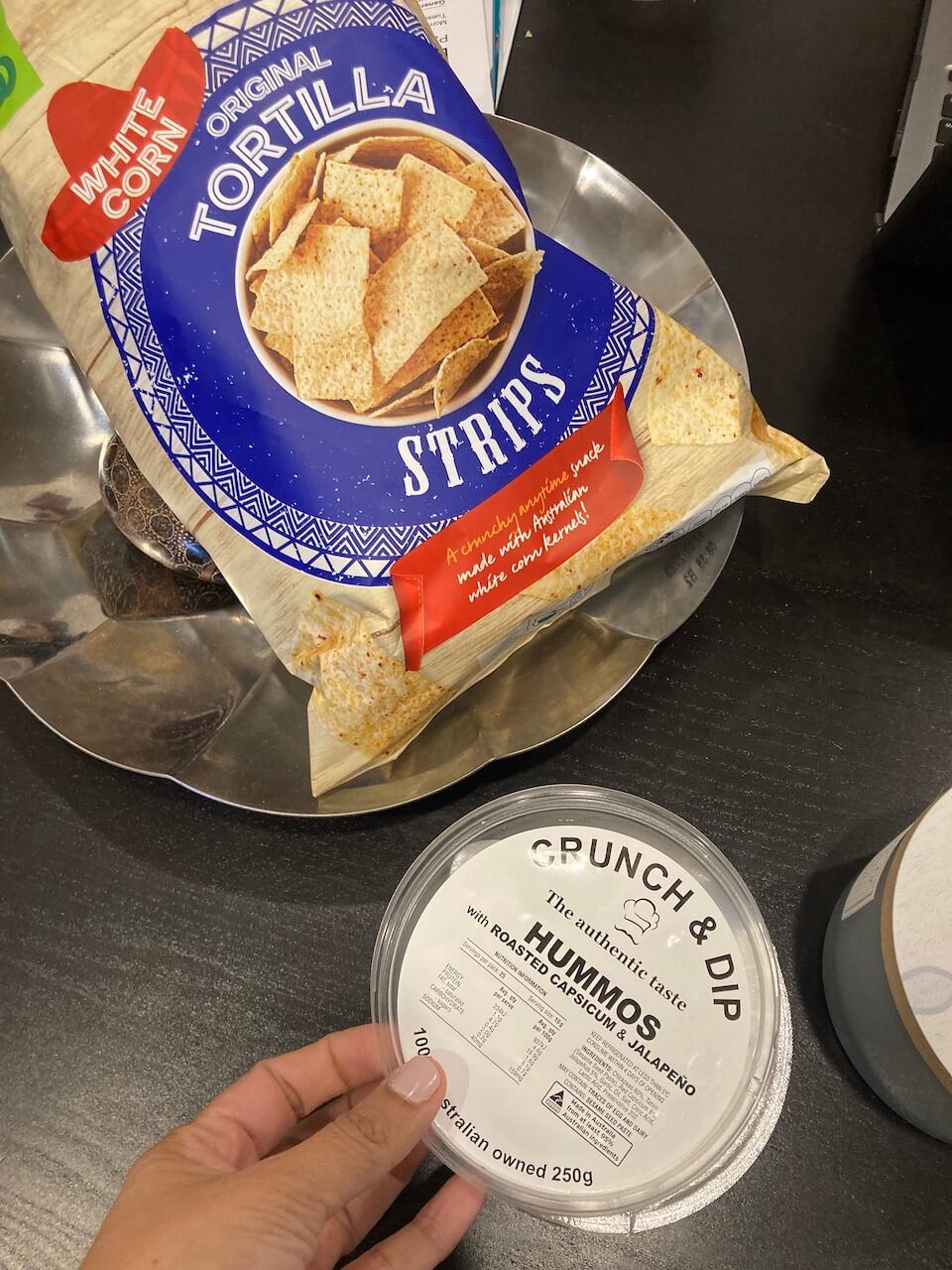 Not only was it mild but it was also very delicious. My family love hummus and I usually make it myself. I have a really simple hummus recipe that you might like to try. But I'm more than happy to buy this dip again, especially because the jalapeno and roasted capsicum added a really nice flavour to it. Another thing that I like about the dip is that it isn't made with canola oil and I really try to stay away from canola oil if I can.
Look at these huge scrolls!
We bought these from a place called Oregano bakery as an end-of-holiday treat last Sunday. The bakery is famous for its delicious scrolls and they have such an amazing variety of flavours. We chose Nutella and banana, banoffee, and cinnamon scrolls. They were so big and so filling that it took us a couple of days to finish them.
I'm back to healthy eating now that I'm at work. I was pretty good during the holidays but as you can see I did indulge in some delicious treats and snacks. Which is totally fine, I'm all for a balanced diet that includes treats.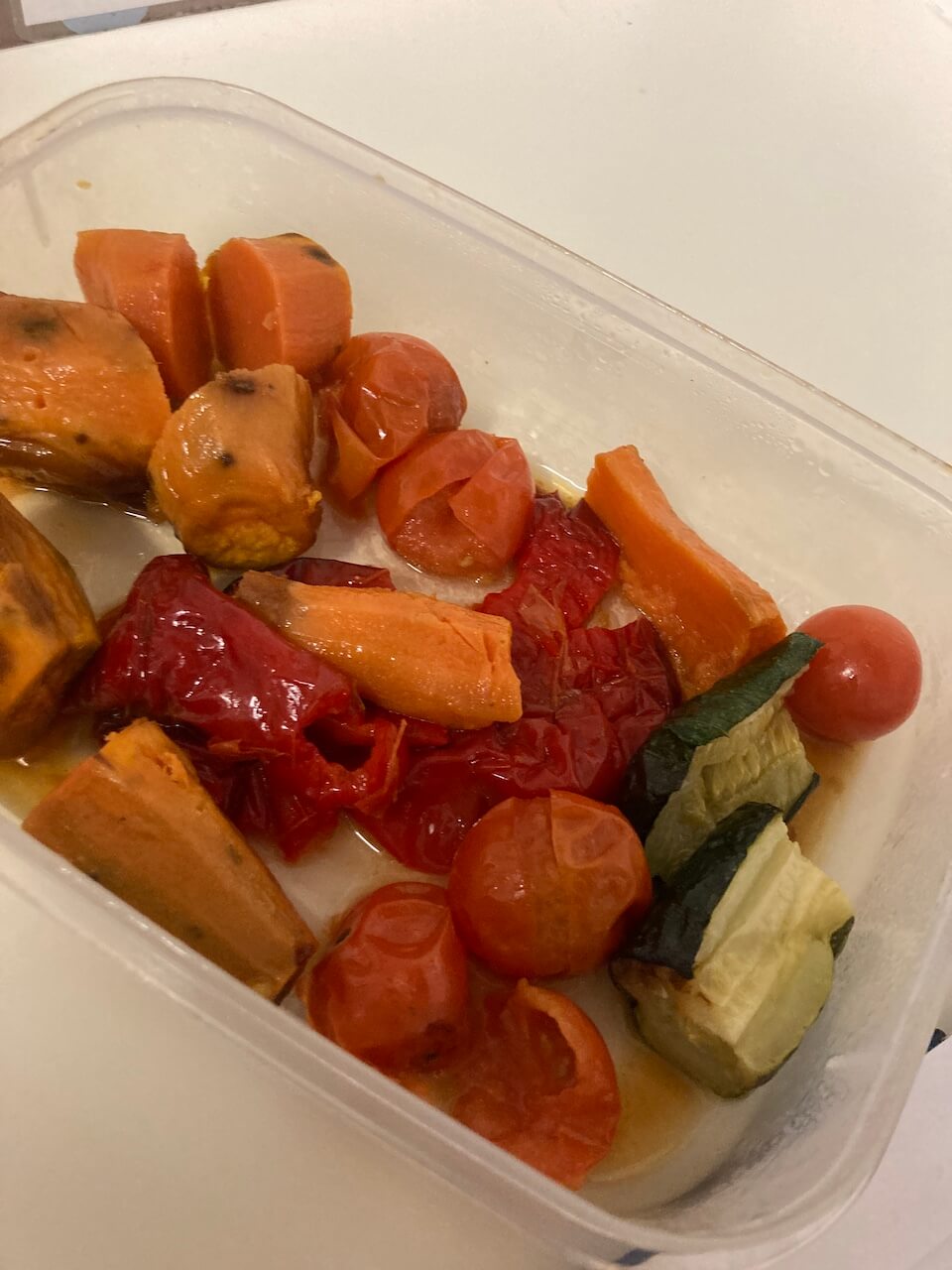 I'm not a vegetarian but I did enjoy my all-vegetable lunch on Tuesday.
A New Bible Study Group
I started a new bible study group on Thursday nights. I was originally going along to a Wednesday night one. But I changed because I couldn't make it on Wednesday nights anymore. There are about ten of us in the group and they are all a bunch of really nice people that I know from church.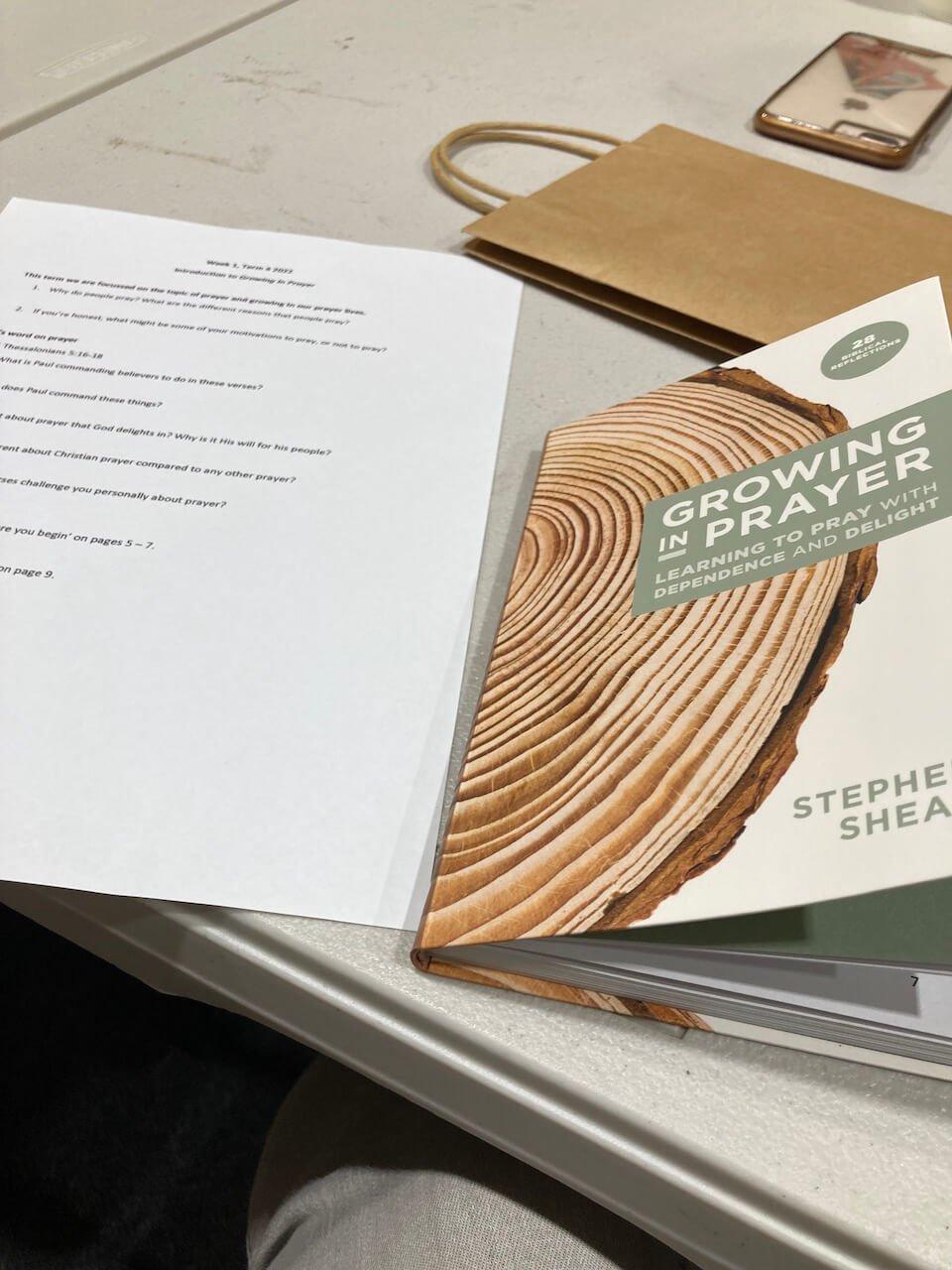 This term we are looking at Growing In Prayer. I really enjoyed going along on Thursday night. It was very relaxed and casual. We started off with a cup of tea and cake, there was time for sharing thoughts, casual conversation about the topic and lots of laughter. I really like being part of a bible study group that enjoys good humour.
**********
That wraps up a few of my favourites for this week. It was a good start to the term but I am so tired after just one week back at work! I am really looking forward to this weekend. The weather is supposed to be beautifully sunny and warm tomorrow. So we have plans to go out for breakfast.
Then on Sunday my son, Luke is coming over with his lovely fiancee. We are going to have lunch together to celebrate his 29th birthday. We are waiting for Sam to finish his HSC exams in a couple of weeks and then we can celebrate properly with the rest of our lovely family. Fun times are ahead!
Happy Friday!