Our family loves hummus, I don't think our fridge has ever had zero hummus. We eat it with everything, in wraps, as a dip with crackers or vegetables, we even have it as a condiment for lamb and beef.
We simply cannot live without it. I usually buy the Aldi hummus as my boys love this one the best. But with lockdown, I have been avoiding going to the supermarket as much as possible. I'm sticking to click and collect at Woolworths as much as I can. On the way home from work I had to stop off at the local fruit shop as we were low on not only hummus but quite a few things.
I'm lucky as our fruit shop sells a delicious variety of cheeses, salami, hams, sausages dips, and all sorts of yummies! I found some hummus but it wasn't the usual brand I buy so out of curiosity I looked at the label and read the ingredients.  I was so surprised to see that it contained canola oil! Now to be fair I'm not sure what the Aldi one contains as I have never looked at the label.
Anyhow as I'm sure you know, Canola Oil is not really great for your health. It is not a good source of nutrients and it also contains trans fat. I try hard to avoid canola oil and I stick to either Olive Oil or Rice Bran oil for frying. I was also a bit disappointed in myself that I had neglected to read the ingredients in the store-bought hummus.
As I was standing in the fruit shop surprised at what I had found on the label, I remembered a friend of mine made her own hummus, I gave her a quick call and she said all I needed was tahini, garlic, lemon, and tinned chickpeas. Excellent! I bought all the ingredients and headed home, meanwhile, she messaged me the recipe, and here it is
Ingredients~
1 can of chickpeas
1/4 cup of lemon juice
1/4 cup of well-stirred Tahini
1 small clove of garlic
2 tablespoons of olive oil
1/2 teaspoon cumin
salt to taste
3 to 4 tablespoons water
Directions~
Place chickpeas, lemon juice, tahini, cumin, garlic, and olive oil in a food processor and process until smooth
Add salt to taste
Add water
I added the chickpeas, tahini, garlic,  lemon juice, and olive oil and processed them. I didn't add the cumin yet because I thought it might dominate. Turns out I was wrong and after I tasted it and consulted my sixteen-year-old son Sam, we both agreed it definitely needed something.  So I added  1/4 teaspoon of cumin instead of the 1/2 teaspoon the recipe said. That was just personal preference. I do use cumin in my cooking but I am a bit cautious with it as I find the smell really pungent.
I also added the water gradually until I was happy with the consistency. So all up I think I added about 5 tablespoons of water. The great thing about this recipe is that you can adjust it to suit your taste!
The hummus was so creamy, delicious, and unbelievably easy to make. Sam declared it PERFECT! That is a huge call as he knows his hummus well. I guess you could say he's a hummus connoisseur.
I have never used tahini before and I didn't even know what it was. Well, it turns out tahini is just sesame seeds all ground up. The recipe says to add well-stirred tahini paste. The reason is that the oil sits on the top of the jar and this needs to be mixed through before you use it.
I think from now on I will be making my own hummus, it was just that good. Plus I will be using olive oil instead of the dreaded canola oil. I know it's so much easier to throw the packaged hummus into your supermarket trolley as I have been doing for years. But honestly, after tasting the homemade version I don't think I can go back. It really and truly was so very easy to make.
One Final Note~
I guess I just really want to emphasize that the beauty of this recipe is that you can adjust it to your taste. We are super fussy about our hummus so I didn't just stick to the quantities of seasoning the recipe says. I tasted, added, then tasted some more until I was confident it was just right!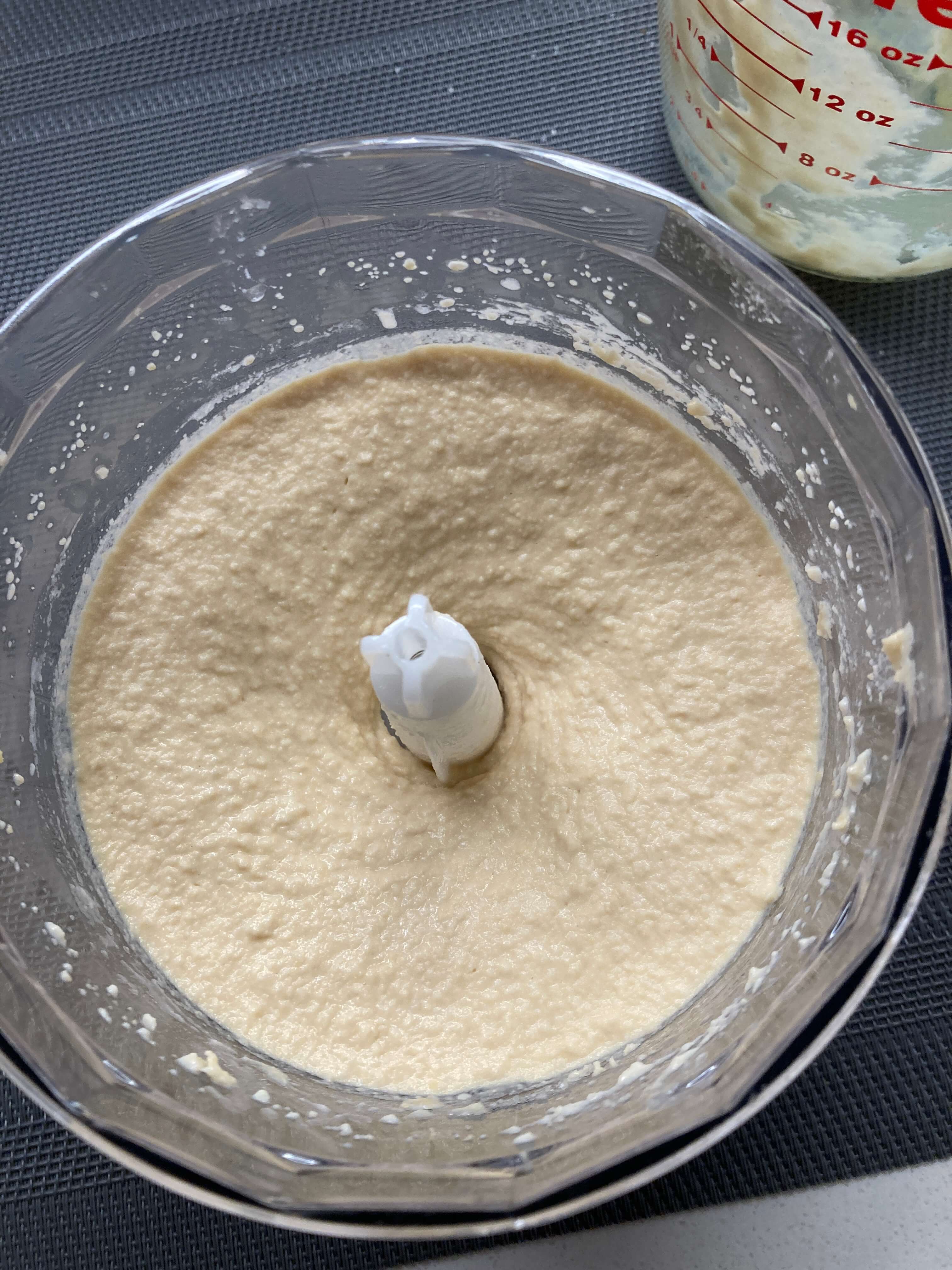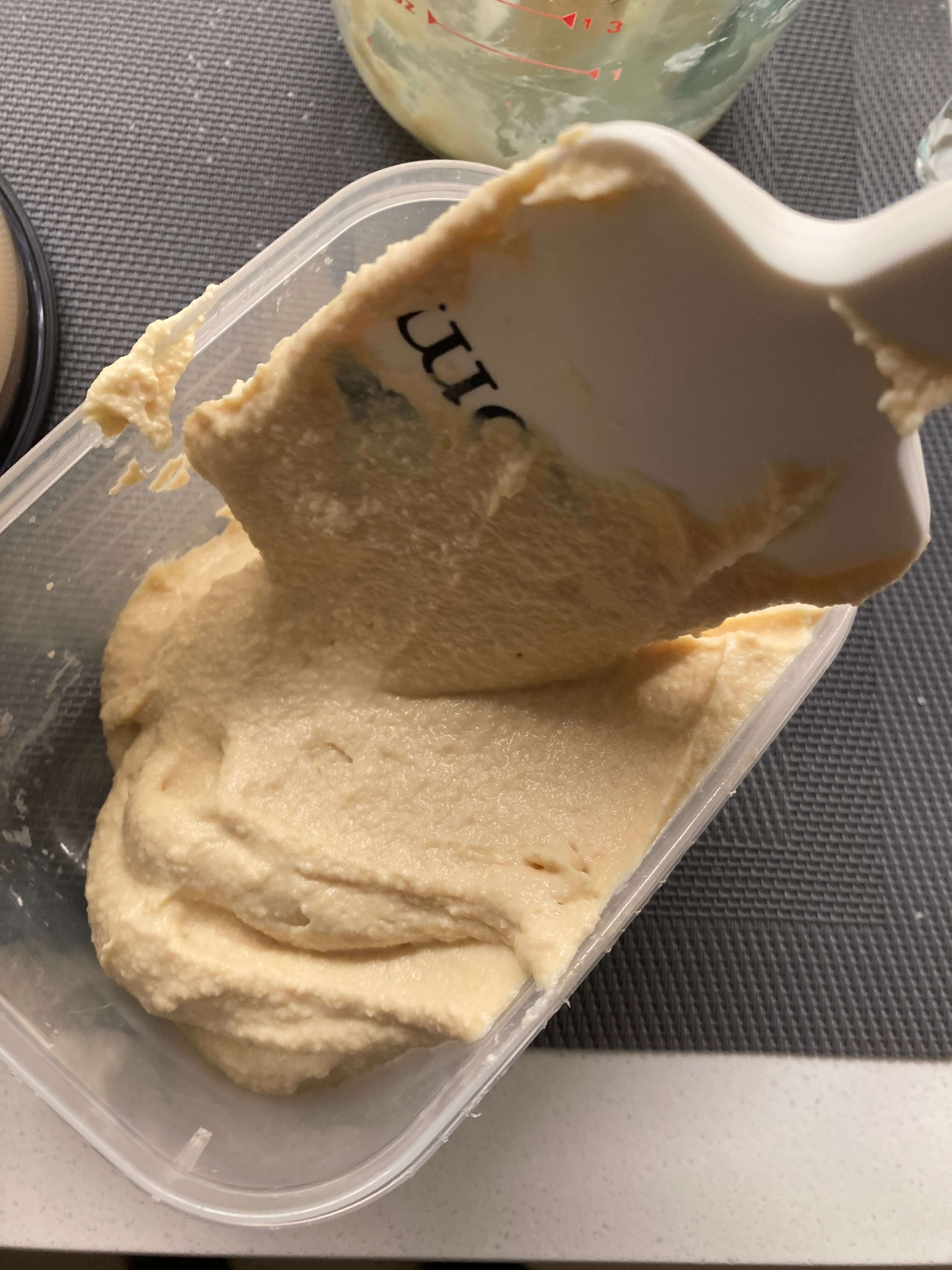 That's it for today. Home-made hummus and now there is no turning back!!!