Happy Friday friends!! There are so many things that I loved about this week. I'm really excited to share them with you on today's Friday favourites post.
#1
First up of course was our Family Halloween Party! We dressed up, ate way too much food and enjoyed one of the best cakes I've had in a long time. I provided the main course and my aunty brought a huge charcuterie board to share as an entree. We had prosciutto, salami, antipasto, dips, crackers and a delicious variety of hard and soft dishes. I just love a charcuterie board and this one had such a fantastic variety.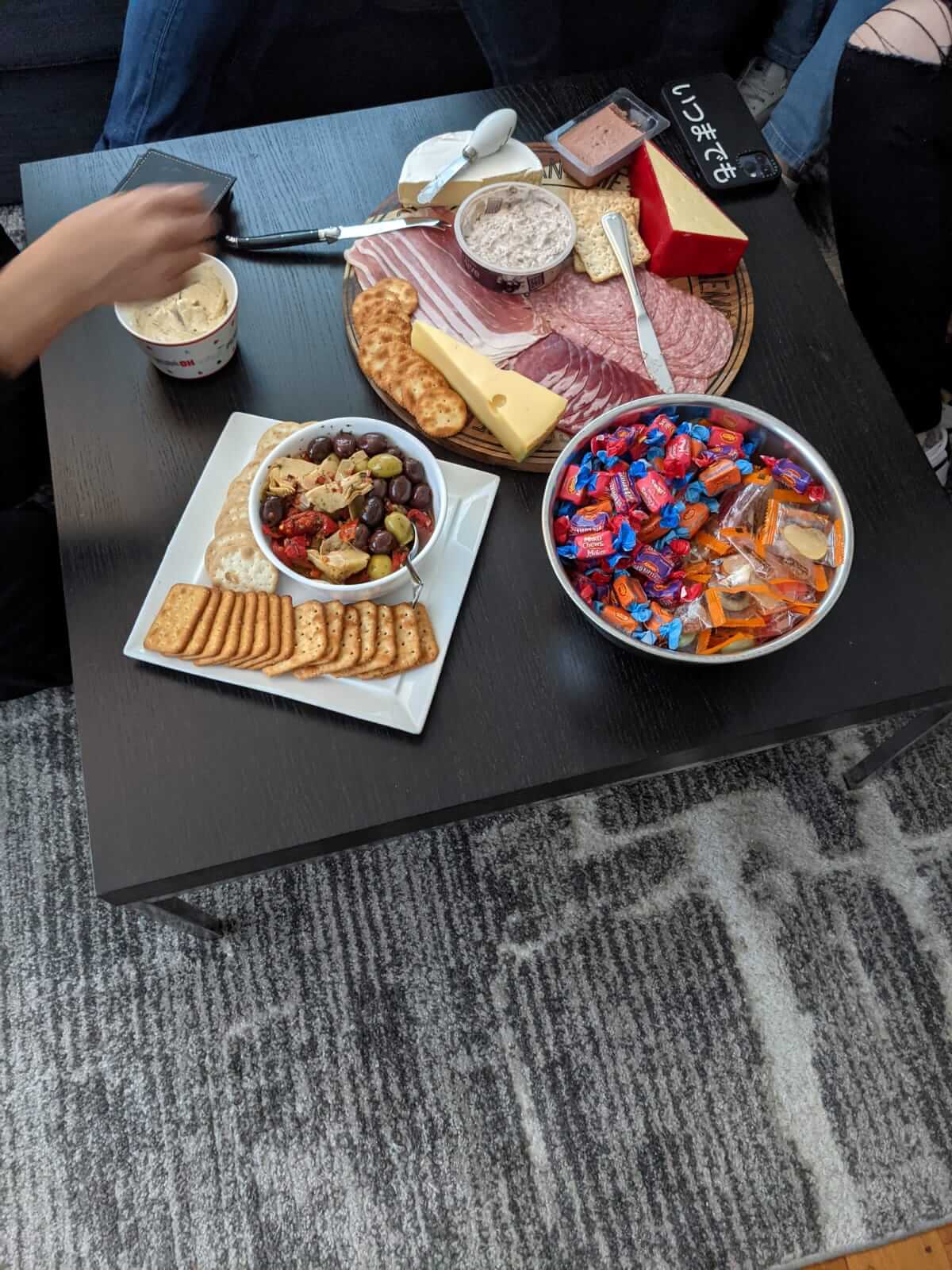 My lovely cousin and her boyfriend brought us a divine mango and coconut cake decorated with chocolate macaroons. We had all eaten so much that when it came time to cut the cake for dessert we were all full.
I had to laugh because every single one of us asked for a very small slice. As soon as we took a bite of the cake we agreed in unison that asking for only a small slice was a big mistake so we all went back for seconds and ahem……. thirds. It was THAT good!!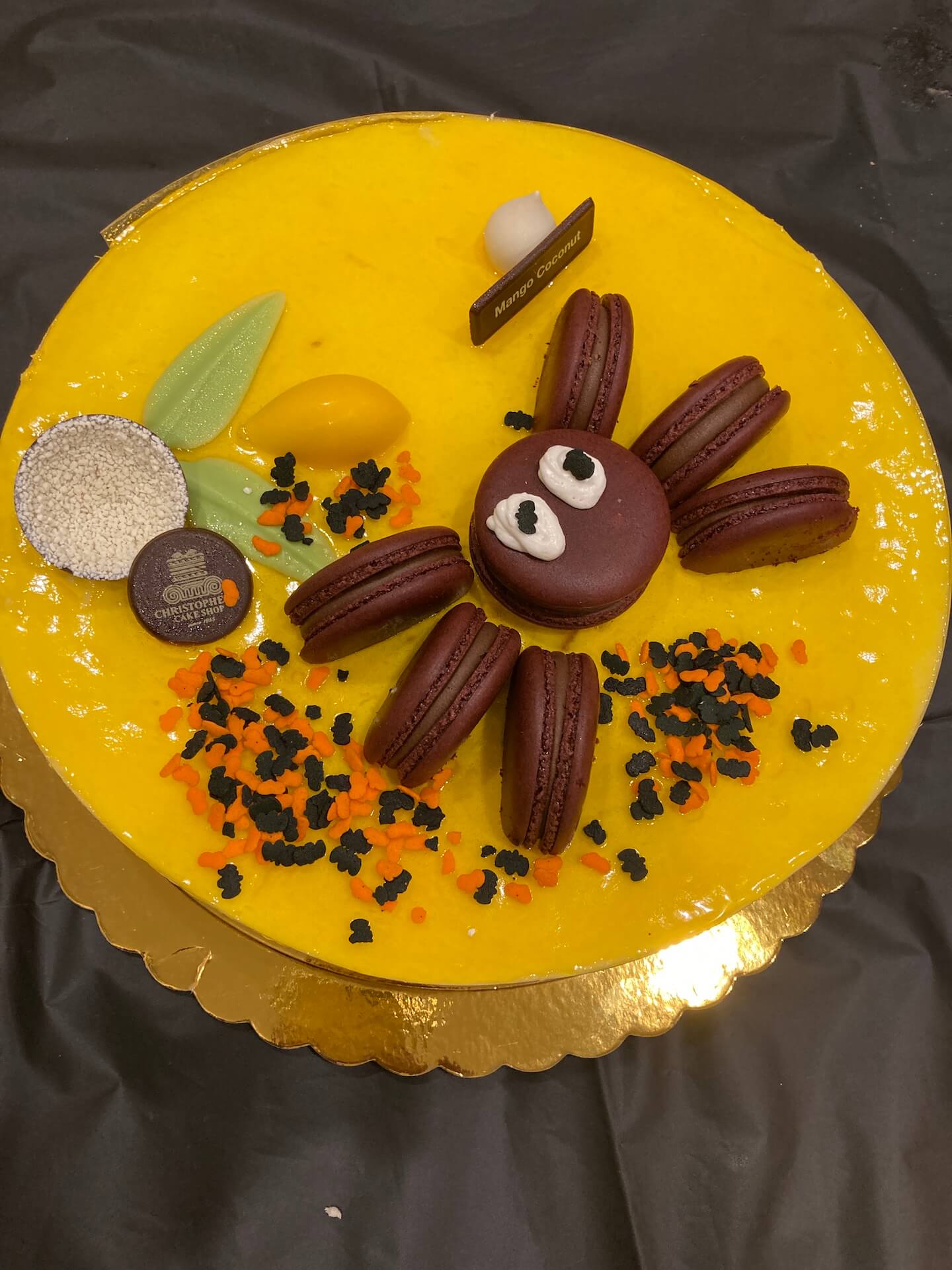 #2
My Mum dressed up as Miss Universe for the party. My mum has her up and down days but overall she has a really great sense of humour. It's hard for her now because she is no longer very mobile and so she spends all her time at home. Up until a few years ago, she was always very social and active. Catching the train or bus to get out and about was her favourite thing to do.
Whenever she makes a phone call to someone in the family she will usually start by saying  "Hi it's Miss Universe calling". So when it came time to work out a very quick last-minute costume. We decided that she should of course be Miss Universe for the night!!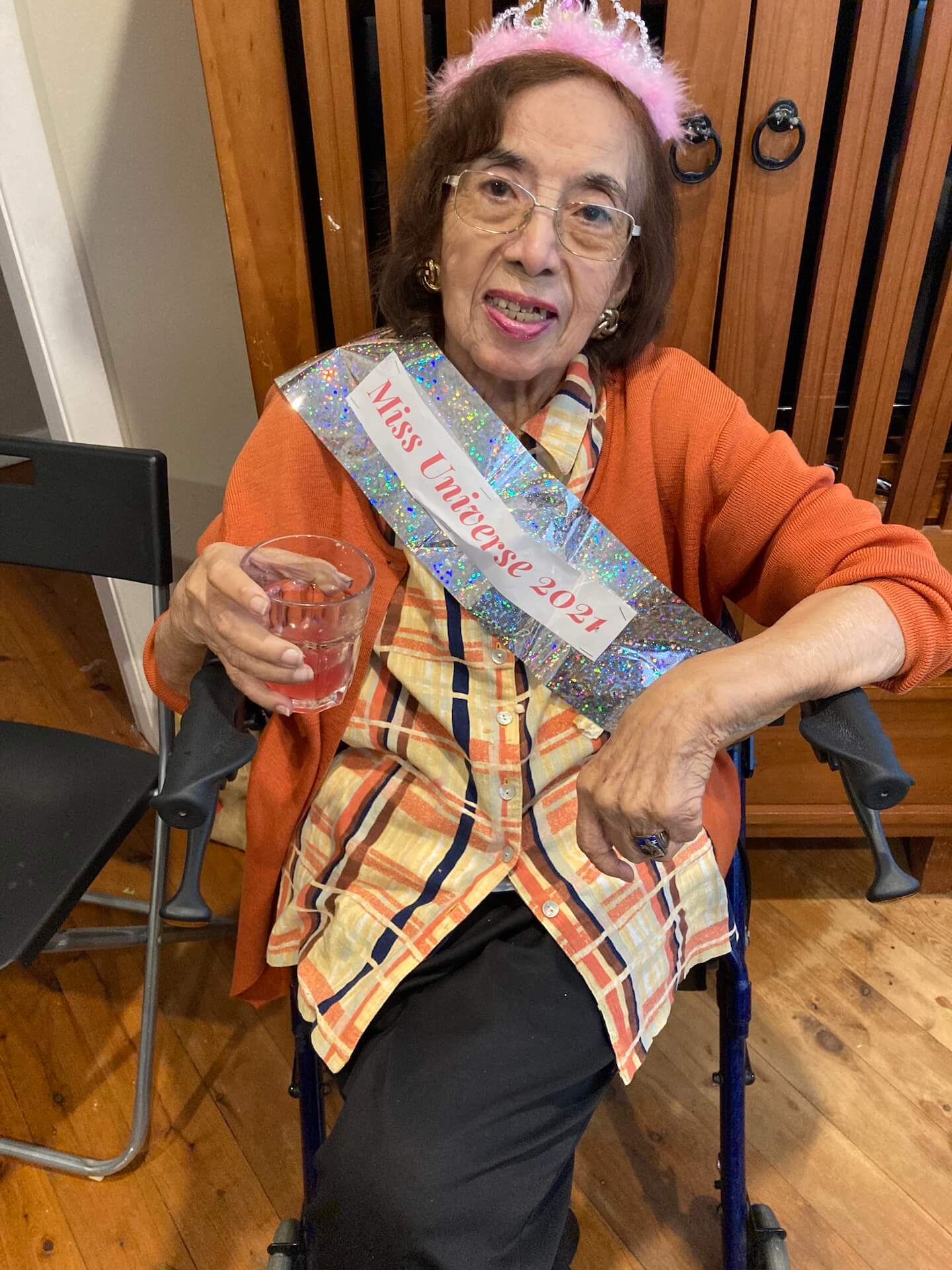 #3
Monday night was our usual Pool supporters dinner at our local club. A few years ago our local pool was closed down and it almost became a development site. A small group of us from the community fought hard and after quite a few years managed to convince the local government to rebuild a much-needed aquatic centre.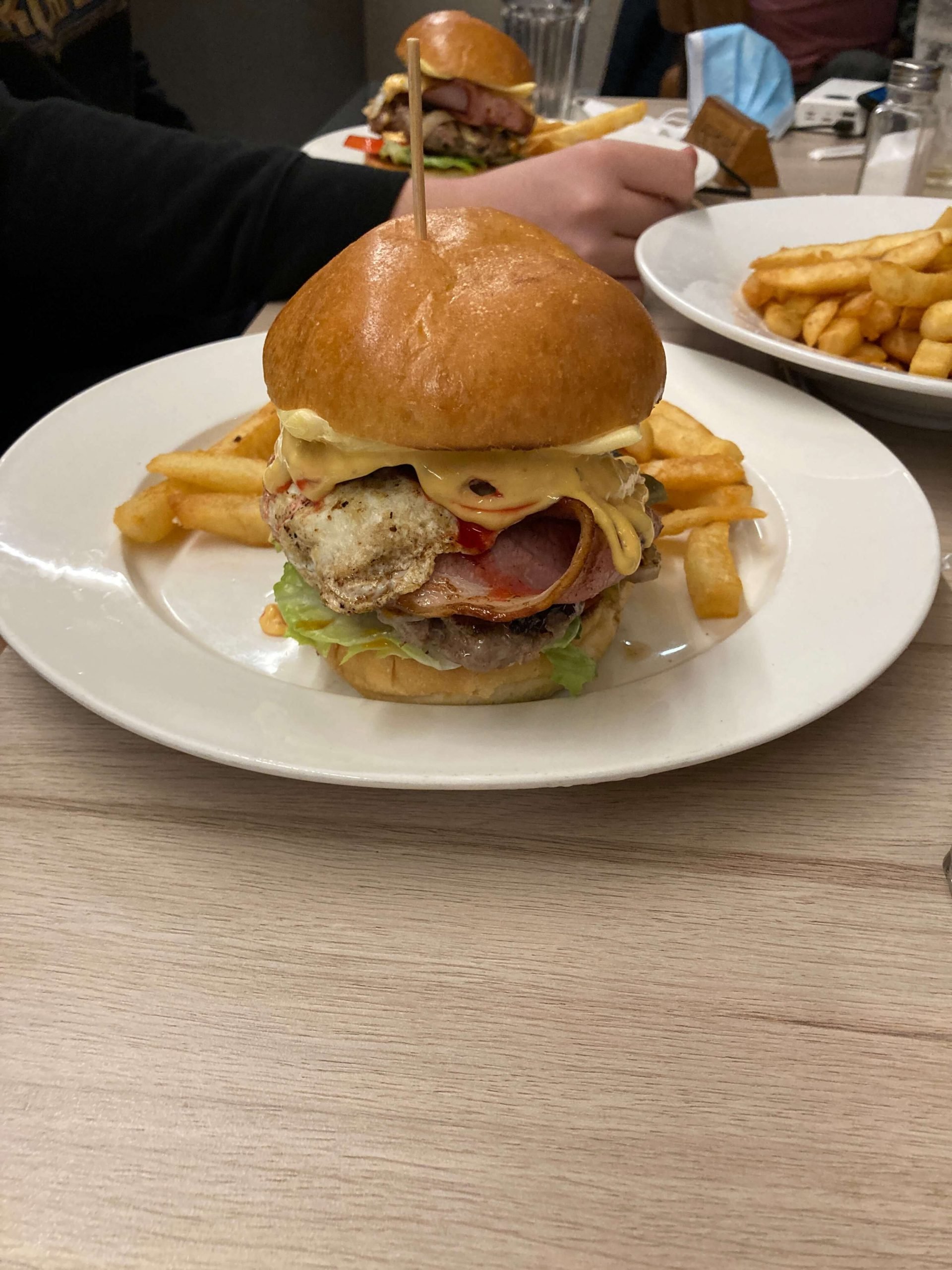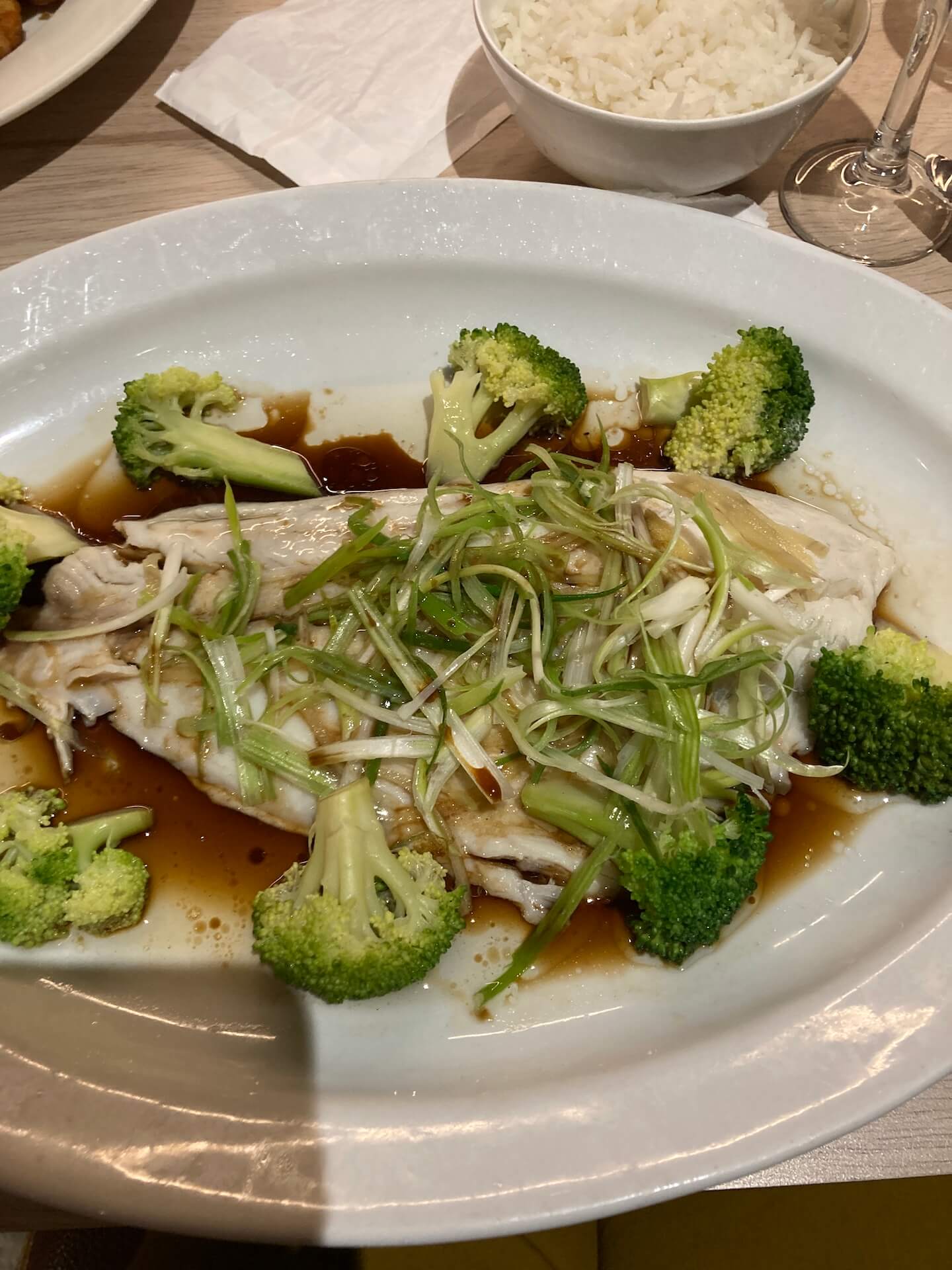 Needless to say our core group of "pool supporters" became fast friends and now we meet on the first Monday of the month for dinner. It's a fun night of catching up, our kids come along and it's so nice that they have become friends too!
We shared not one but two delicious cakes for dessert. Two of the ladies brought cakes to celebrate us getting together for the first time again after lockdown! I think after this I can safely say that I'm all caked out!!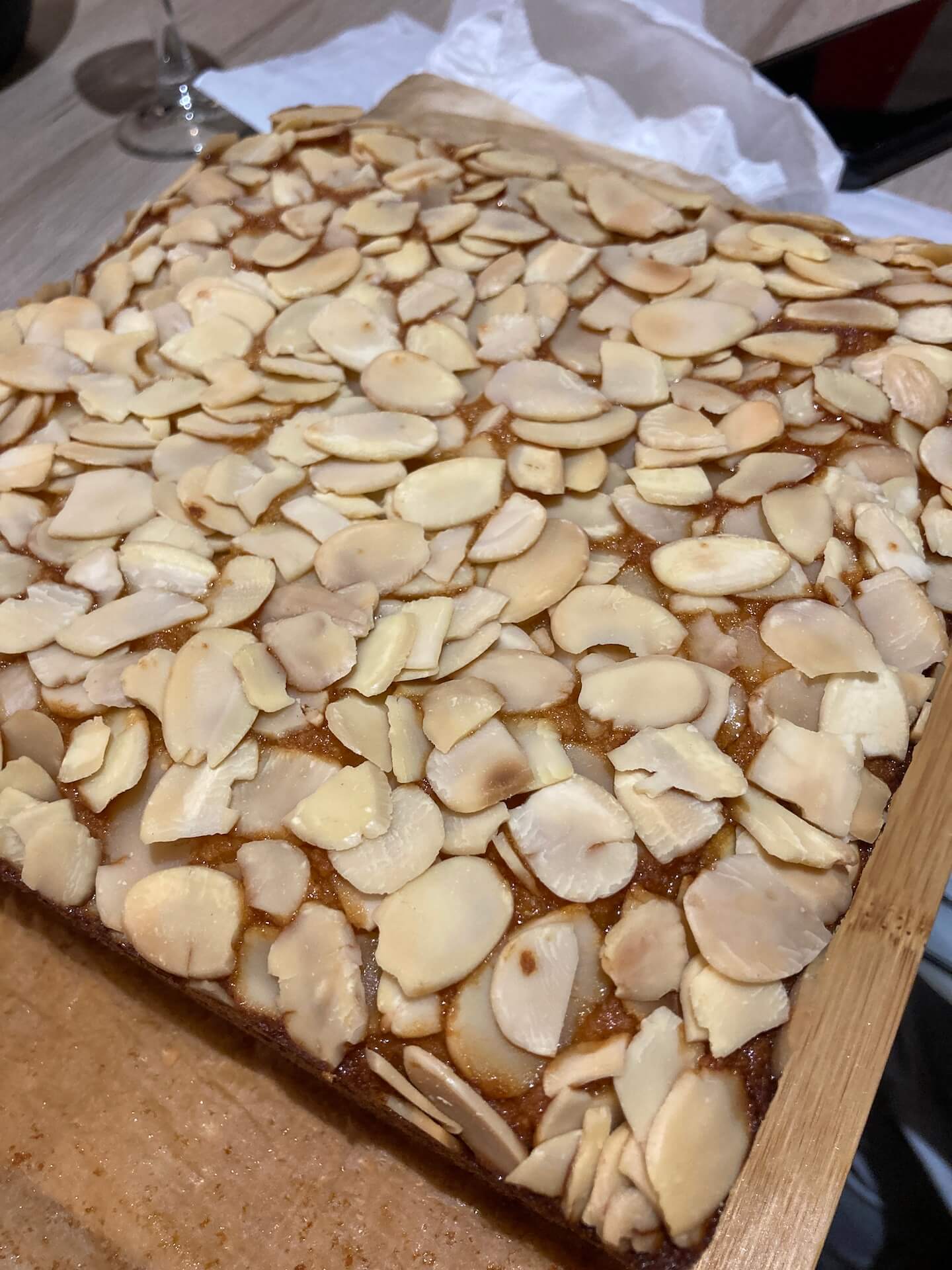 #4
Another thing that I really loved about this week was having the day off from work. In fact, both Steve and I were off on Tuesday. I had accrued enough time in lieu and he normally has Tuesdays off from work. So we headed off into the city and had lunch at the cutest little French restaurant.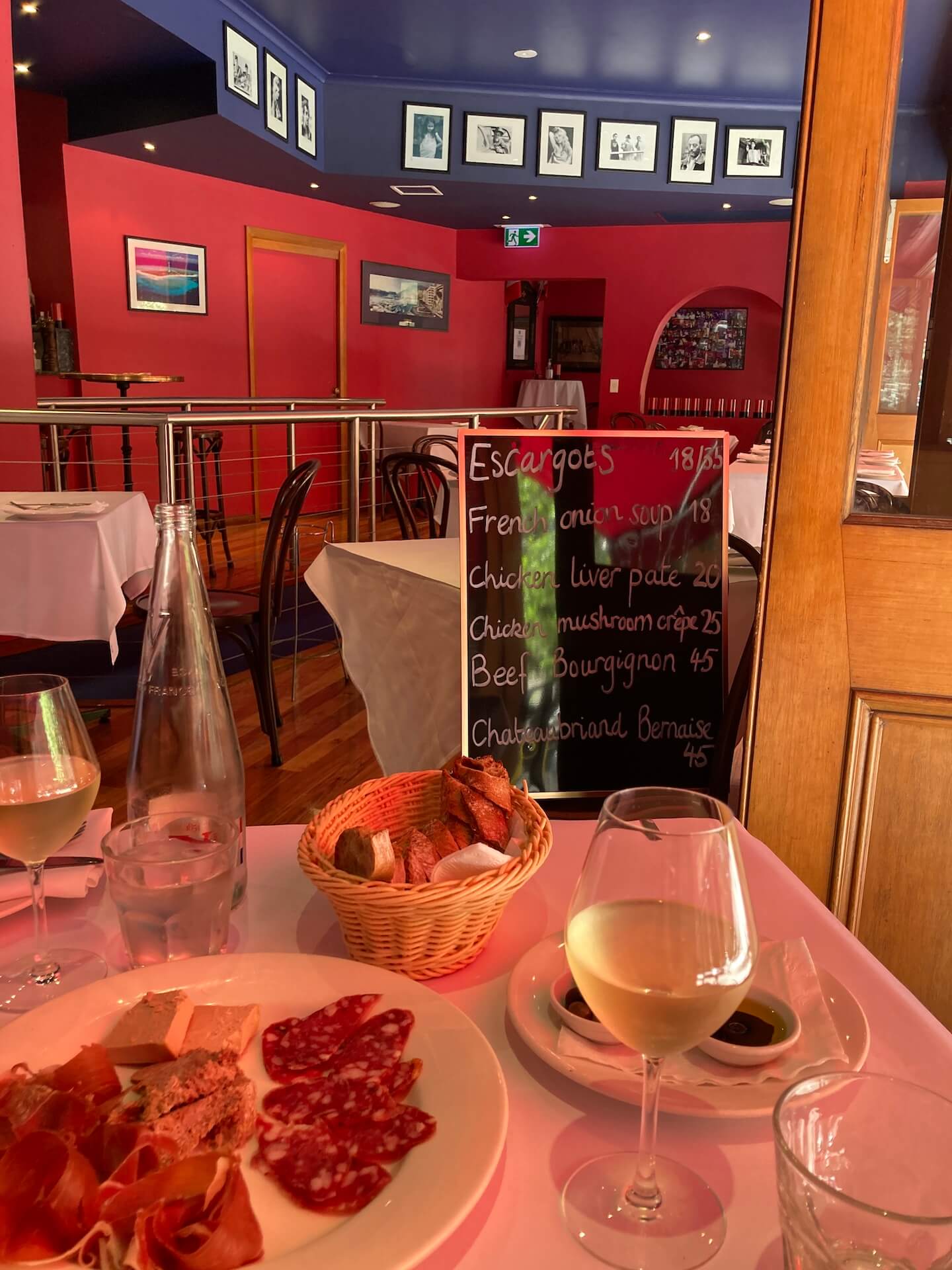 We had a really lovely time eating and chatting together over a delicious authentic French meal and a bottle of wine.
It was so quiet in the city compared to earlier in the year before lockdown. I guess a lot of people are still working from home.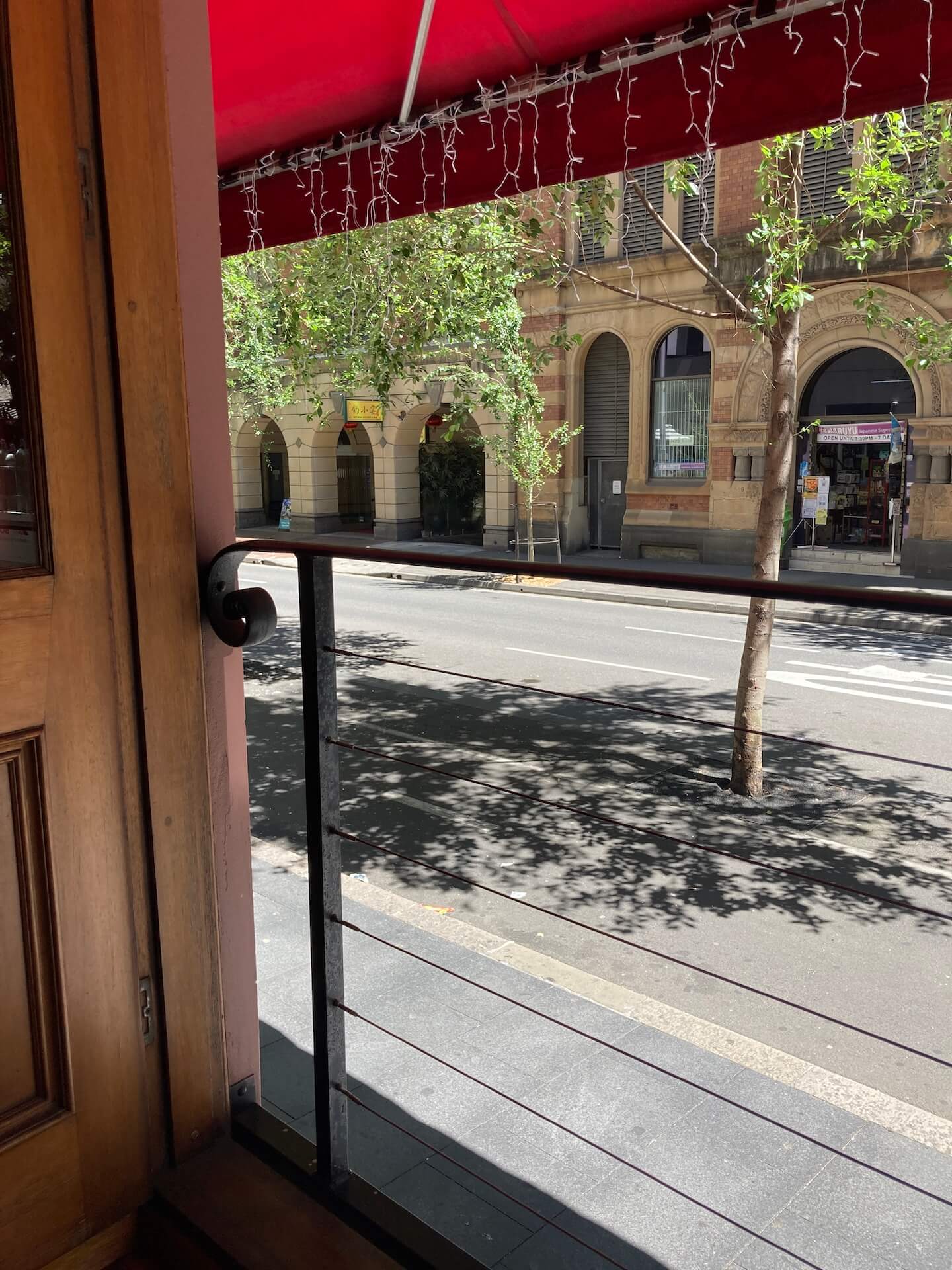 After lunch, we caught the tram to the shops. We had enjoyed a long lunch so it was getting a bit late and I just wanted to pop into Georg Jensen. I had some birthday money from ages ago and I finally knew what I wanted to buy. I certainly didn't want to be walking around much because I was wearing heels and my feet were getting sore. Steve was more than happy to wait for me in a cafe while I quickly did this. Wise man!!
I walked through David Jones and saw that they have Christmas things everywhere. I love David Jones, it's my favourite store and I will be heading back there soon to have a proper browse.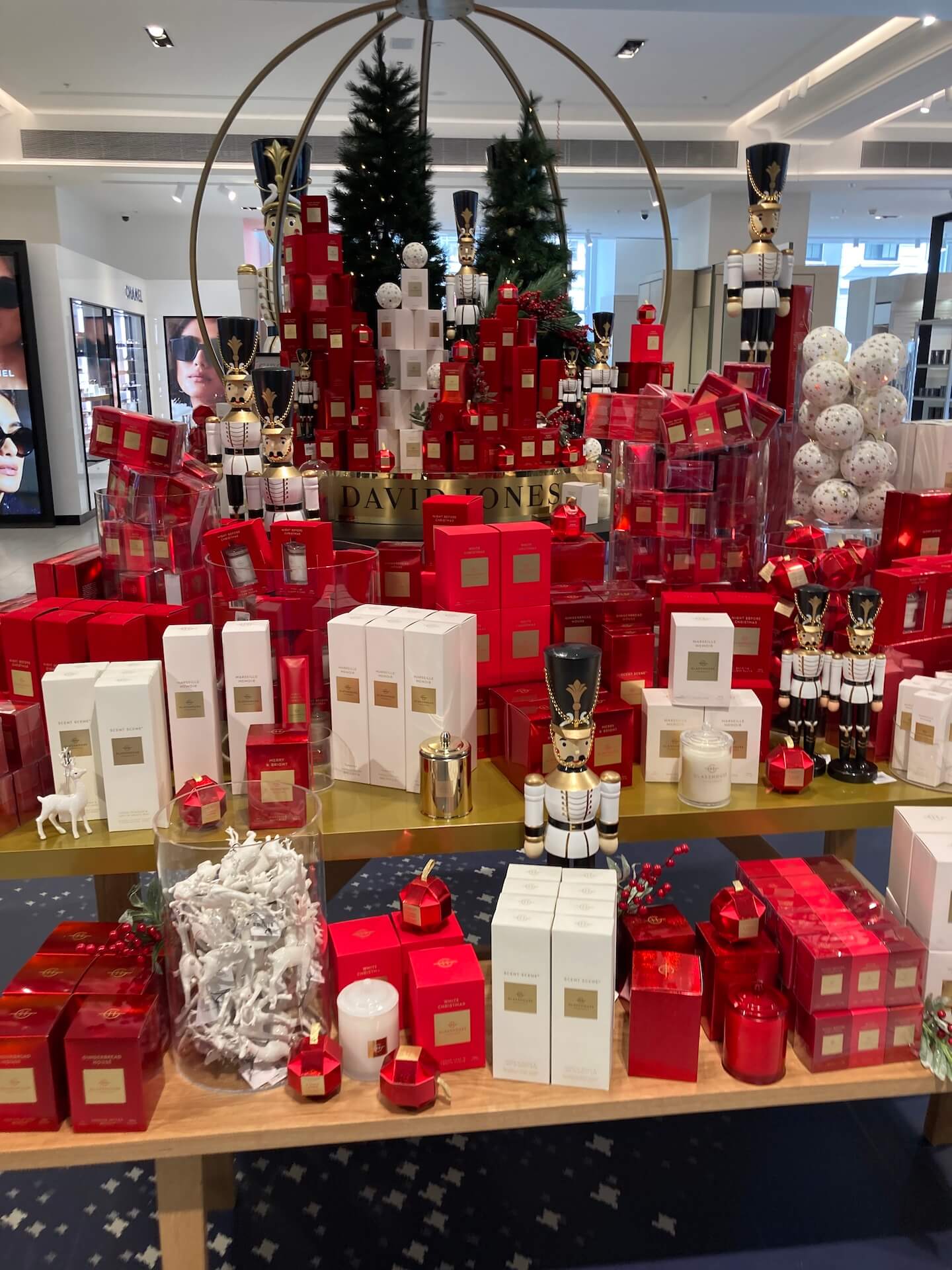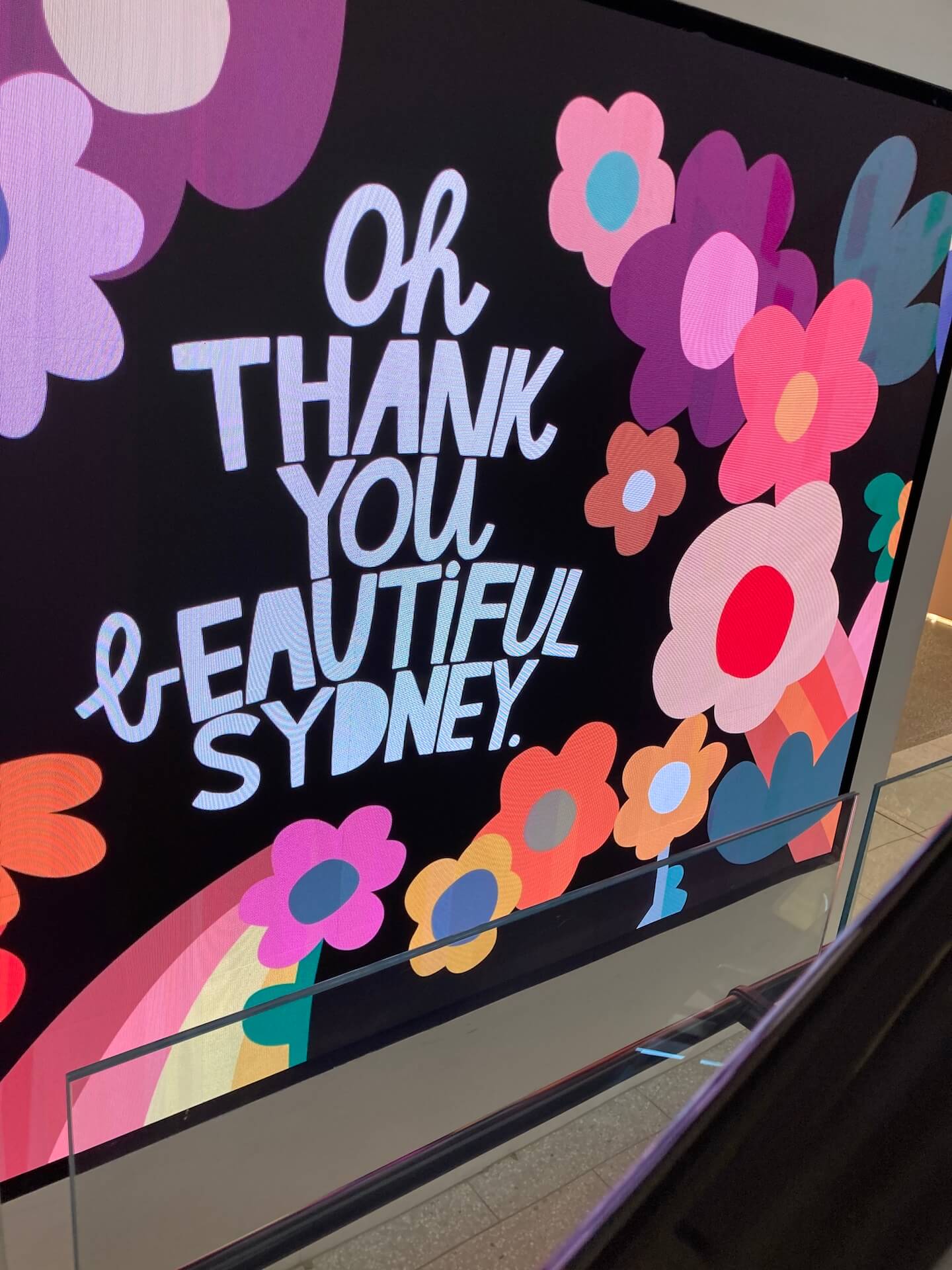 #5
It's funny, after eating party food, restaurant food and enjoying all those cakes. I think we were all craving a simple home-cooked meal. Do you find that as much as eating out is so great, your body eventually just starts wanting simple food? I know mine does so I made one of my family's favourite dishes. Chicken schnitzel, baked potatoes, pumpkin with steamed English spinach and gravy. I have had this thing for English spinach lately, it's become a real favourite.
There was so much that I loved about this week but I'm happy to say that I haven't got anything planned for this weekend. I'm really excited to stay home and relax. Hopefully, I'll be able to catch up on some of my favourite shows. I think we're supposed to be getting a lot of rain for the next few days. So it'll be perfect weather for staying home.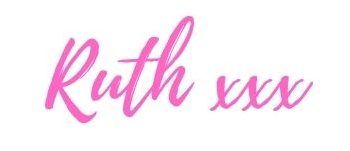 As usual, I am linking up with Andrea and Erika for today's Friday favourites post.