Hi friends I hope you all had a great weekend and Happy Monday to you!! I had a lovely weekend but I really didn't get much any house painting done as I had hoped. I did spend most of it relaxing which was good and very much needed. Trying to stay busy as a coping mechanism does have its downfalls. Exhaustion is definitely one of them!! The weekend before I went back to work in late April, I spent the day visiting beautiful Sydney with my lovely friend. It really was such a fun day and we were blessed with an absolutely glorious warm and sunny Autumn day. It's fun being a tourist in your own city. So I thought I would share this day with you.
Visiting Beautiful Sydney
The Queen Victoria Building or QVB
This was our first stop and I have mentioned this gorgeous building in previous posts. It's beautiful and was originally built in 1898. Thankfully the QVB as we call it was restored to its former glory back in the mid-eighties. Before this, it had been run down and was almost demolished. Now it is heritage-listed and home to restaurants, cafes, and fashion boutiques.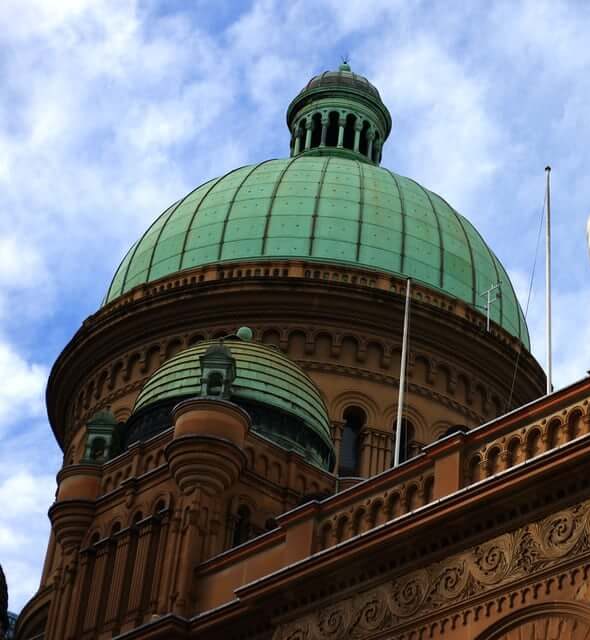 This is the view looking down from the third floor. The building actually has five levels.
Look at this spectacular stained glass window. Isn't it beautiful!!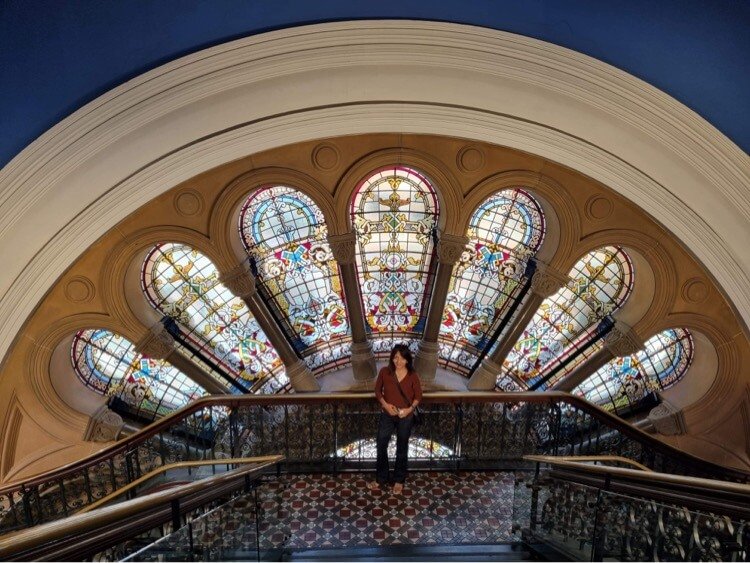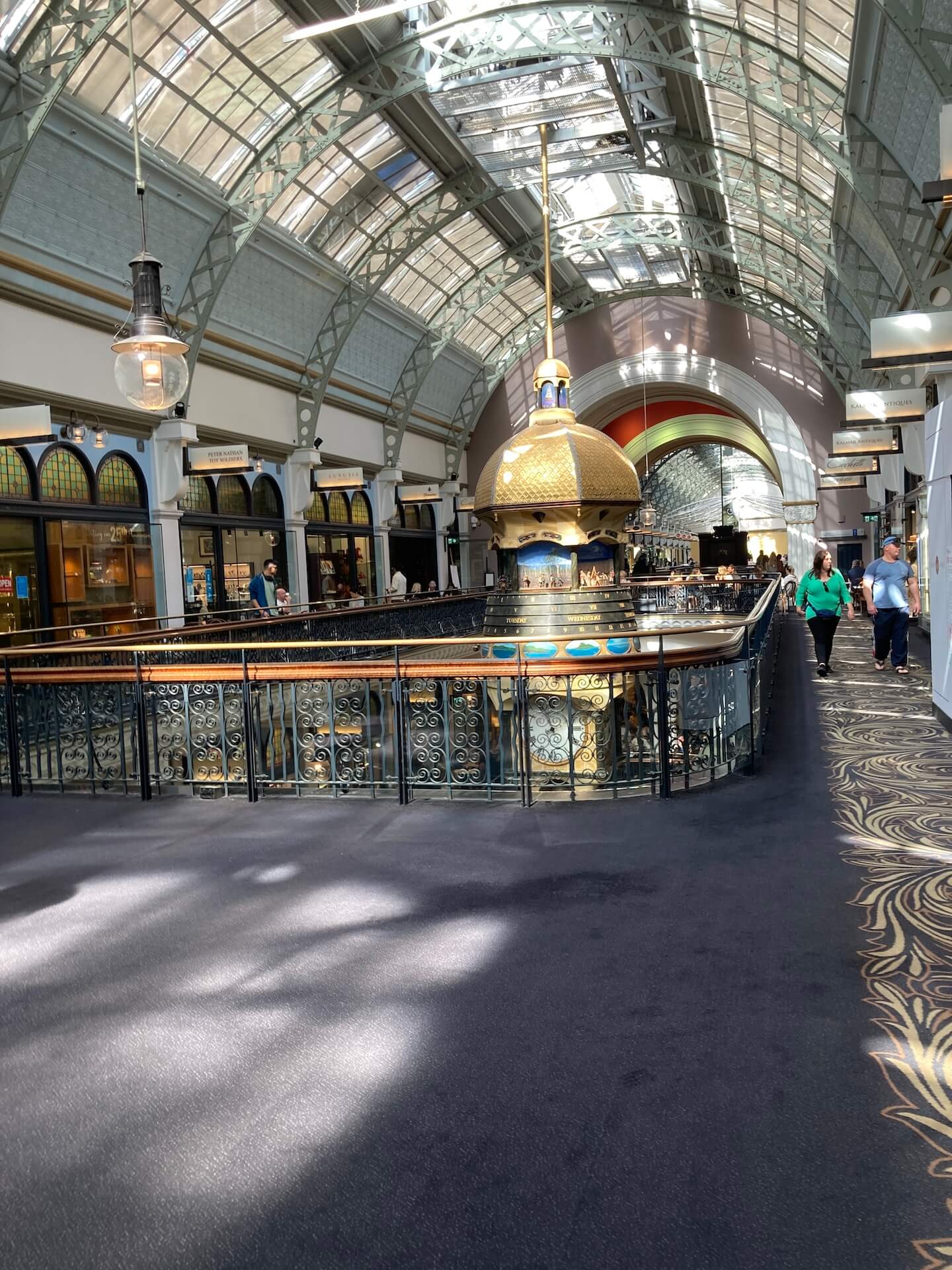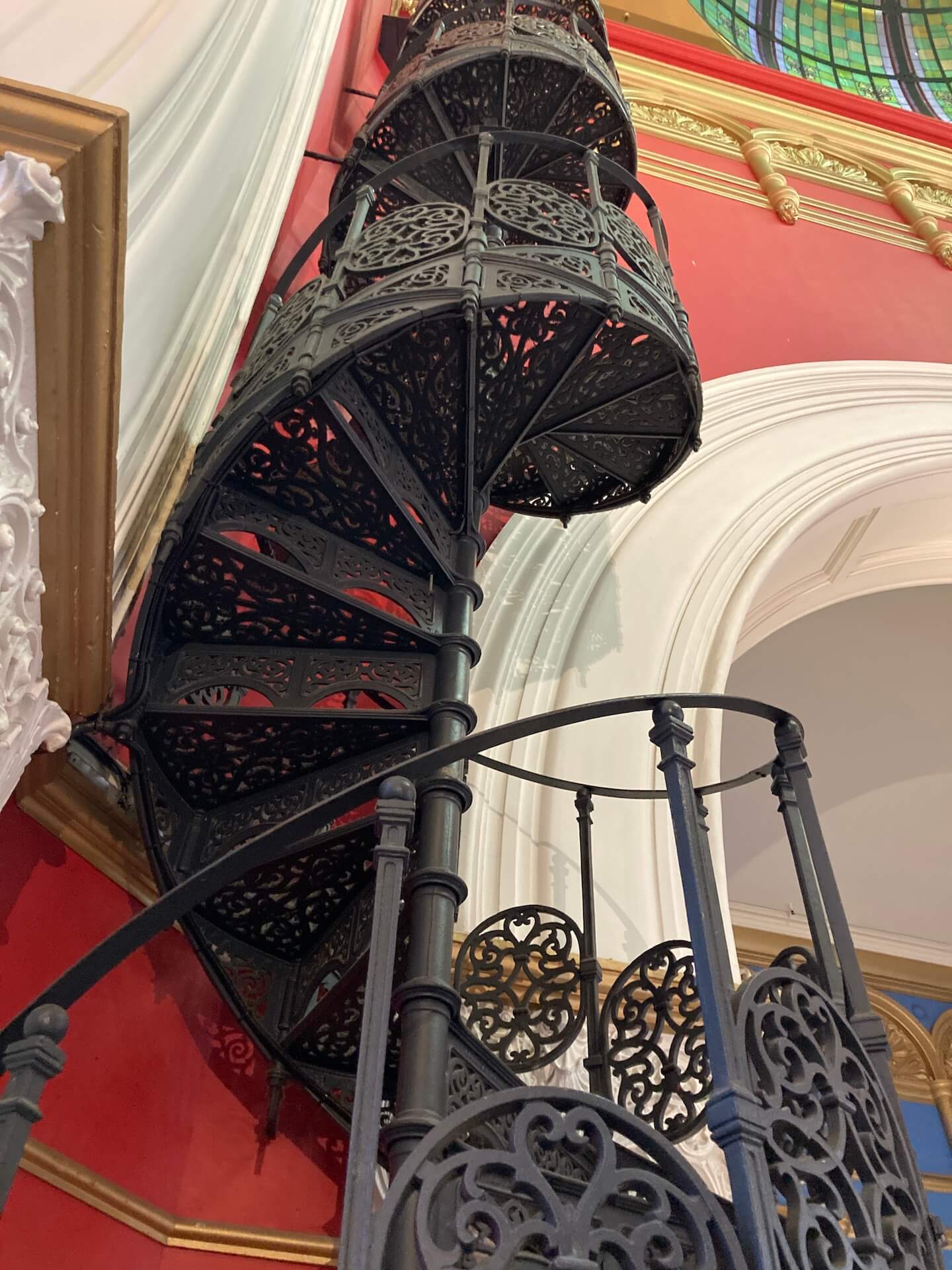 This is a small black wrought iron staircase that looks like it leads to nowhere. But I think it actually leads to a space between the stained-glass dome and the outside copper dome.
A Yummy Lunch
My friend and I browsed around for a while and then we headed over to a cafe called Wholegreen Bakery. They make delicious gluten-free baked goods and It's become one of my favourite places to go for lunch when we are in the city.
I can eat gluten all day long but my sweet friend is gluten intolerant, so this place is perfect. They have really delicious salads, wraps, pies, and other yummy pastries. Oh yes, and did I mention they sell wine too. I indulged in a glass with my lunch.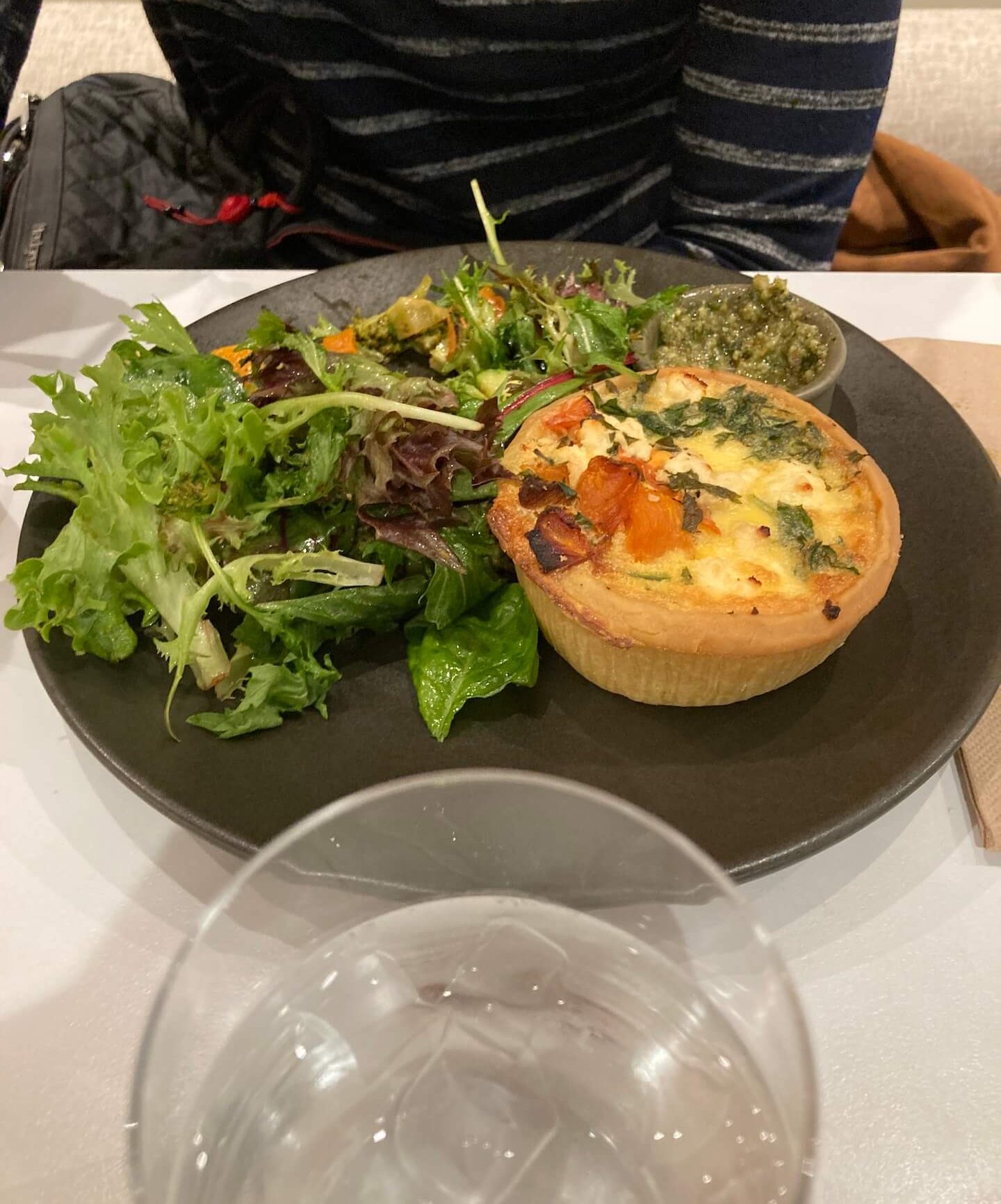 My friend had a vegetable quiche with salad and a side of pesto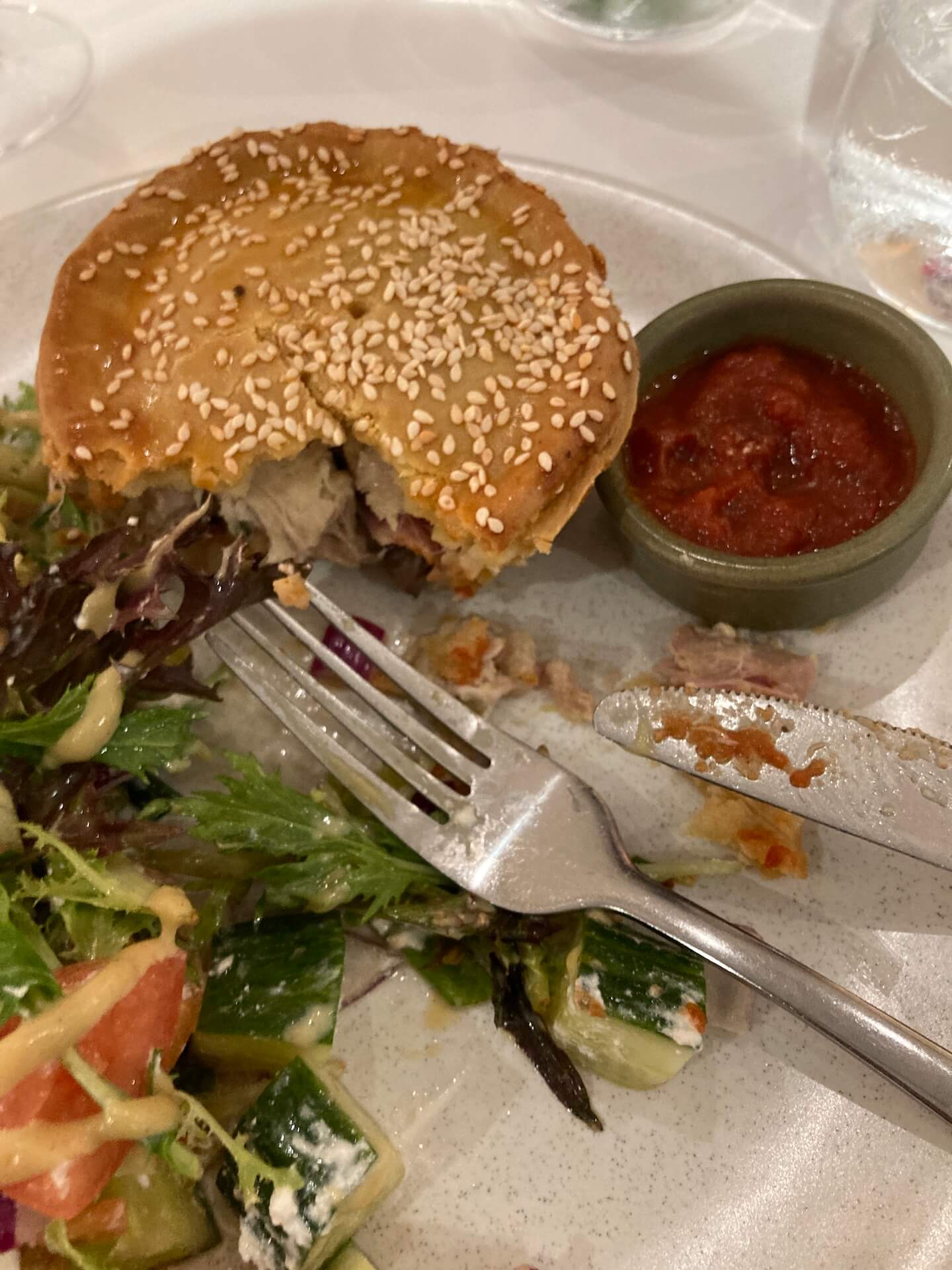 I clearly couldn't wait to tuck in! Lucky I remembered to take a pic before I inhaled my pie. It was a scrumptious chicken and mushroom pie with salad and a tomato chutney side sauce.
We shared a pretty lemon meringue tart.
The Rocks
The Rocks, Sydney is where the European Settlers first arrived in 1788. This is where the convicts set up homes and shops. It is full of history and really is a must-see destination if you are ever in Sydney. Fun fact-It's called The Rocks because the old buildings were made from sandstone.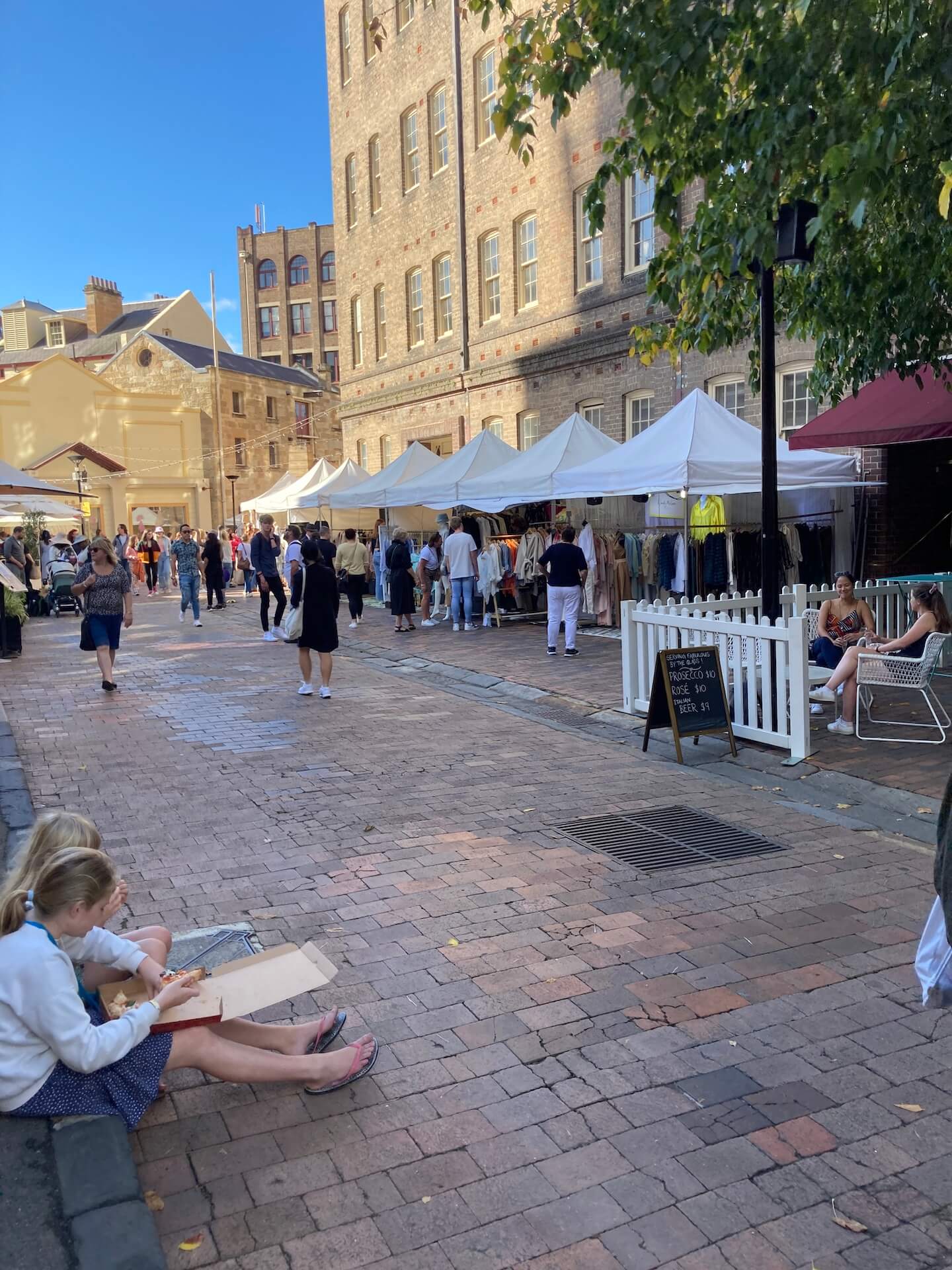 The Rocks are full of historic buildings, museums, galleries, laneways, and cobbled streets. You can also do walking tours which I have never done but I am keen to do one day. On the weekend you will also be able to visit the open-air markets where they sell street food, handmade jewelry, fashions, and art.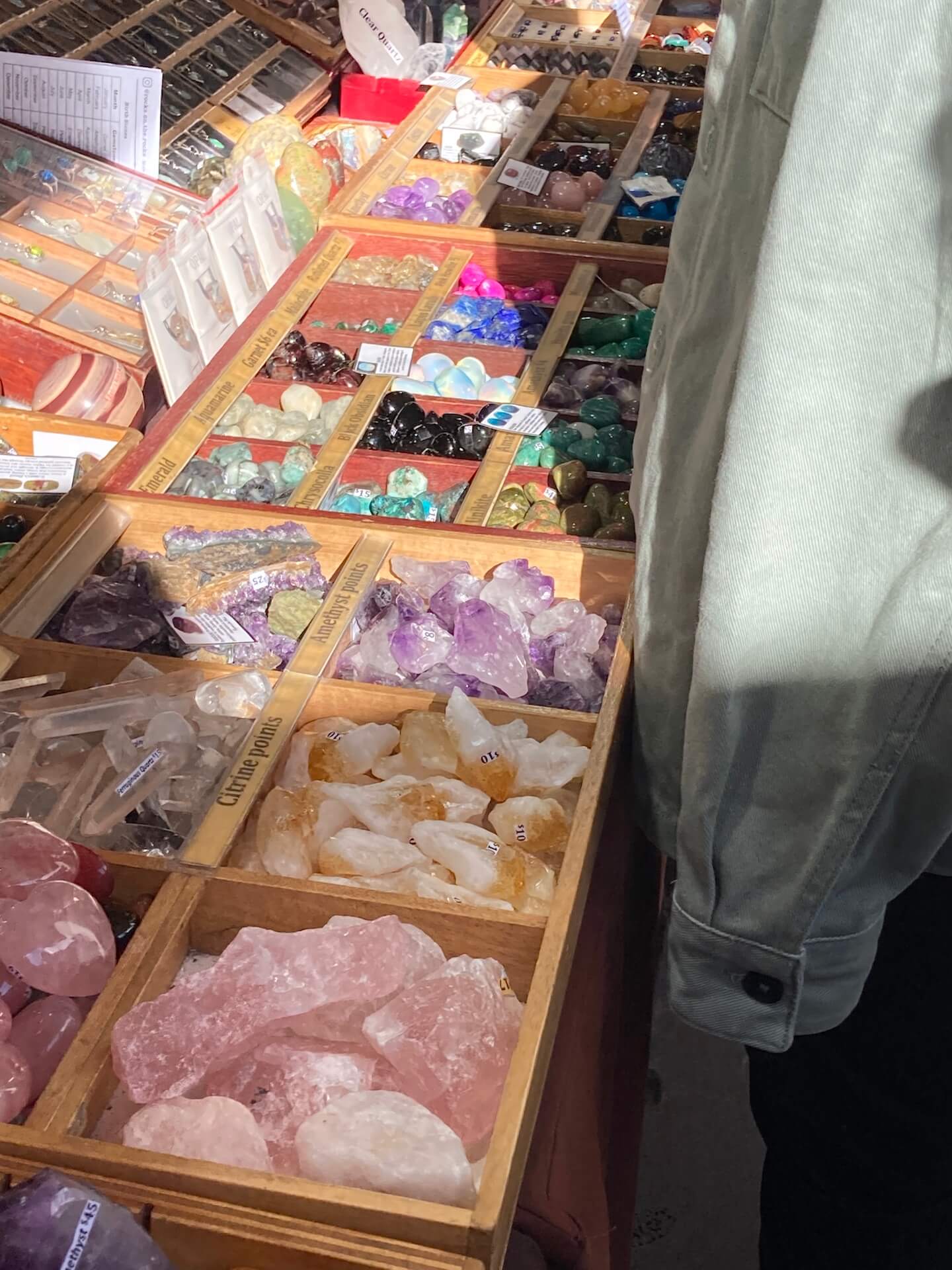 I took a photo of this crystal gem stall because when my oldest son was little he loved collecting them. If he had come across this stall twenty years ago, he would have probably lost his mind with excitement!
The Ken Done Gallery
We kept wandering along and we ended up at the Ken Done Gallery. Ken Done is an Australian artist and his designs were hugely popular in the eighties. He had a range of clothing and homeware designs and I had a Ken Done quilt cover on my bed when I was a teenager. It featured the Opera House and I looooved it!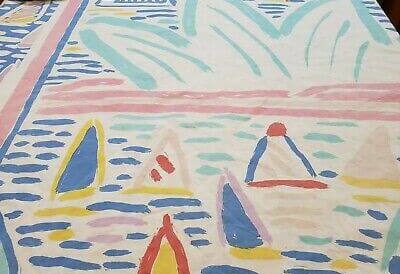 As my friend and I wandered around the gallery we enjoyed a trip down memory lane but to be honest we were a little surprised at some of his latest works. A few of his latest paintings were quite unusual, and extremely pricey, like in the thousands pricey!!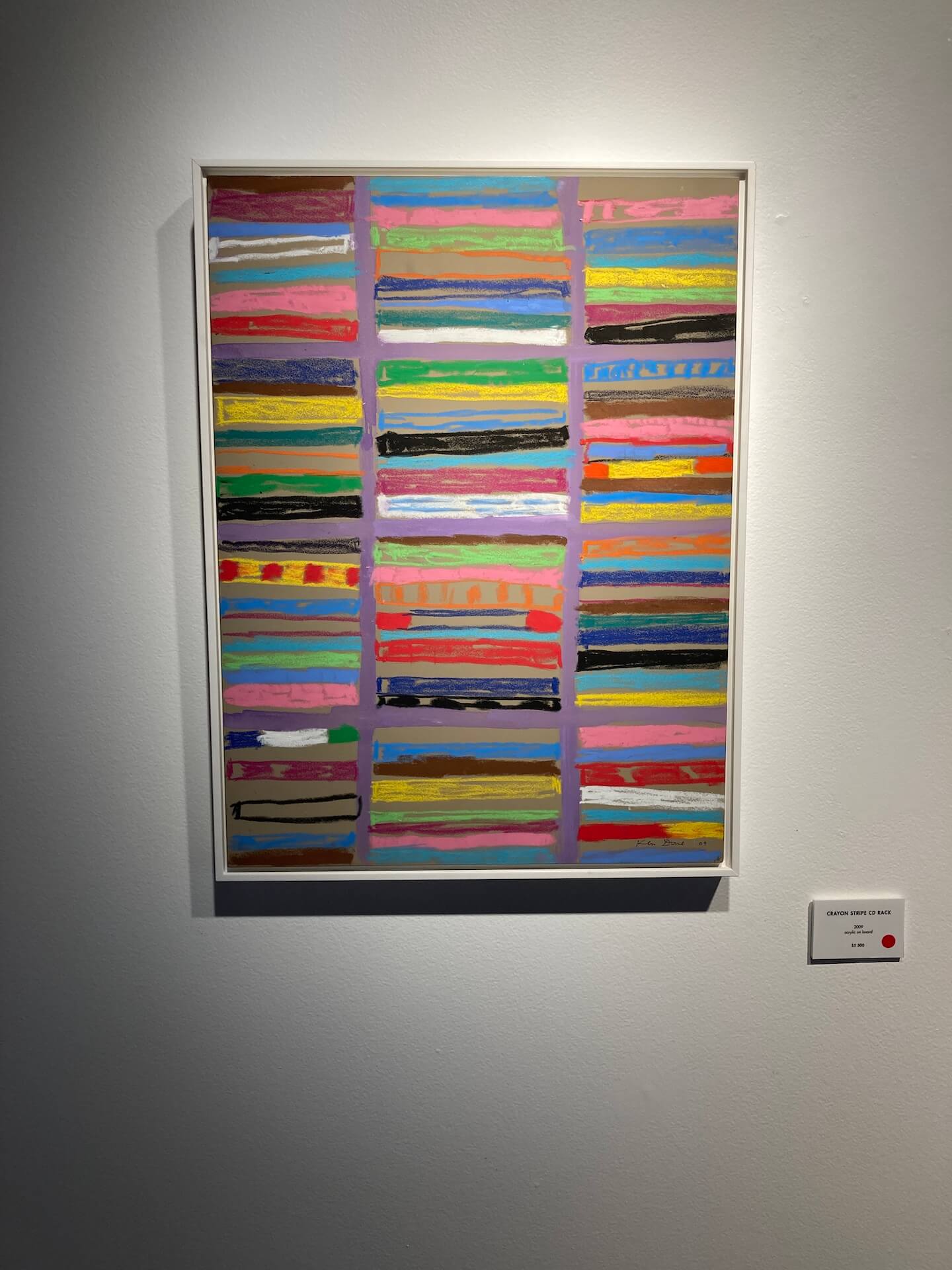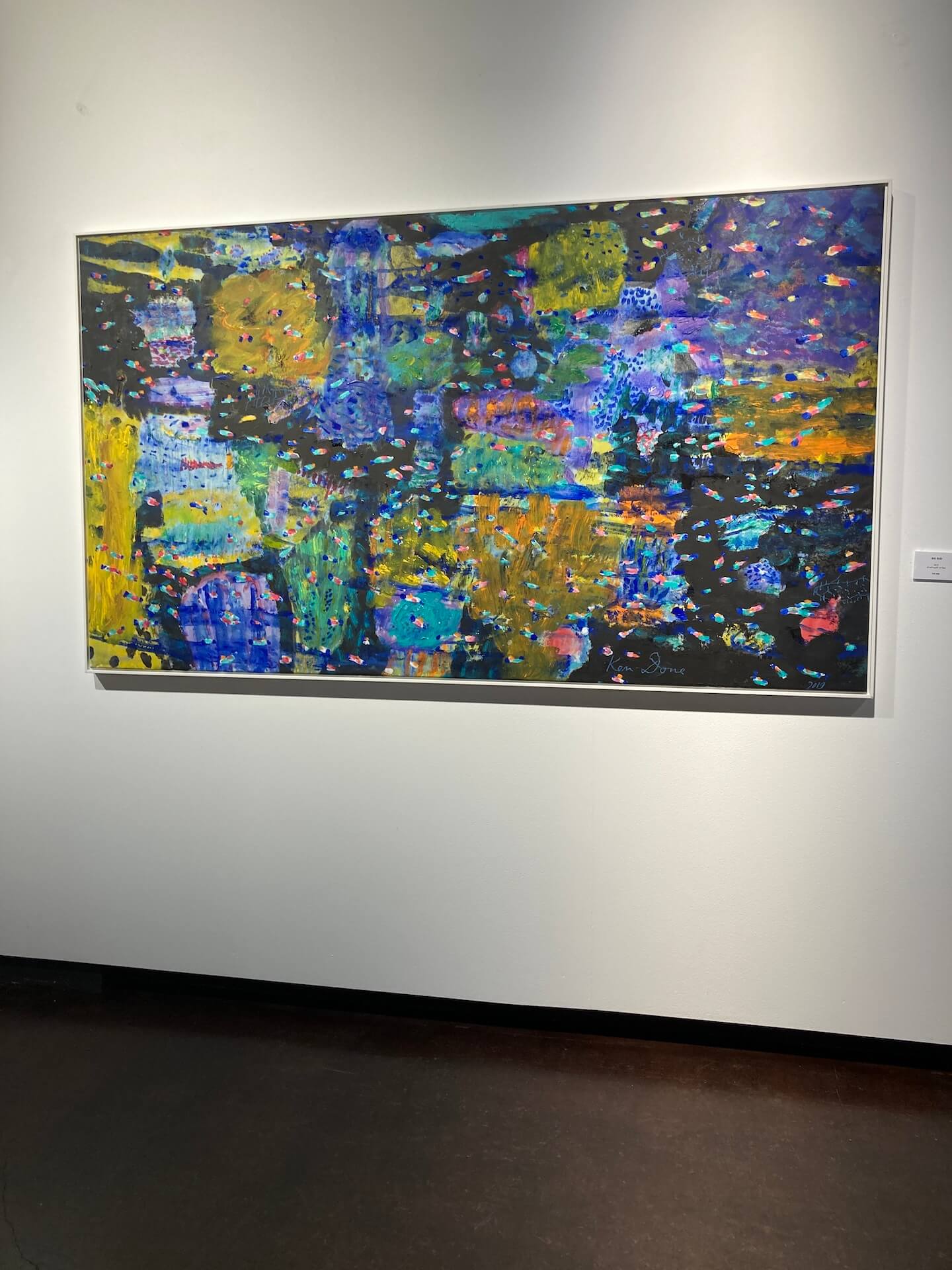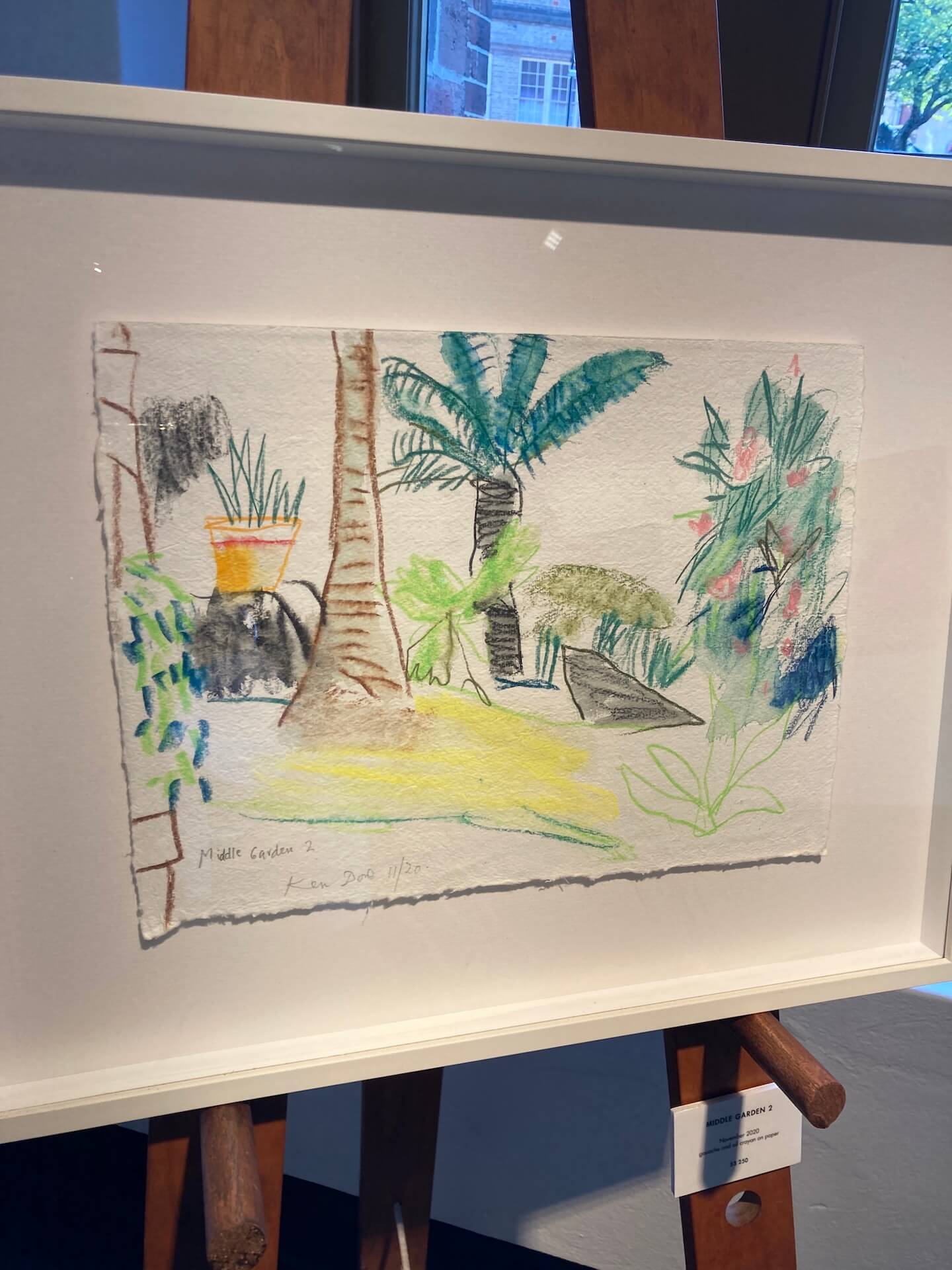 The Beautiful Opera House
The weather was so warm and beautiful Sydney turned on its brightest blue sky so we just kept walking. We walked around to the other side of The Rocks along the foreshore all the way to the Opera House.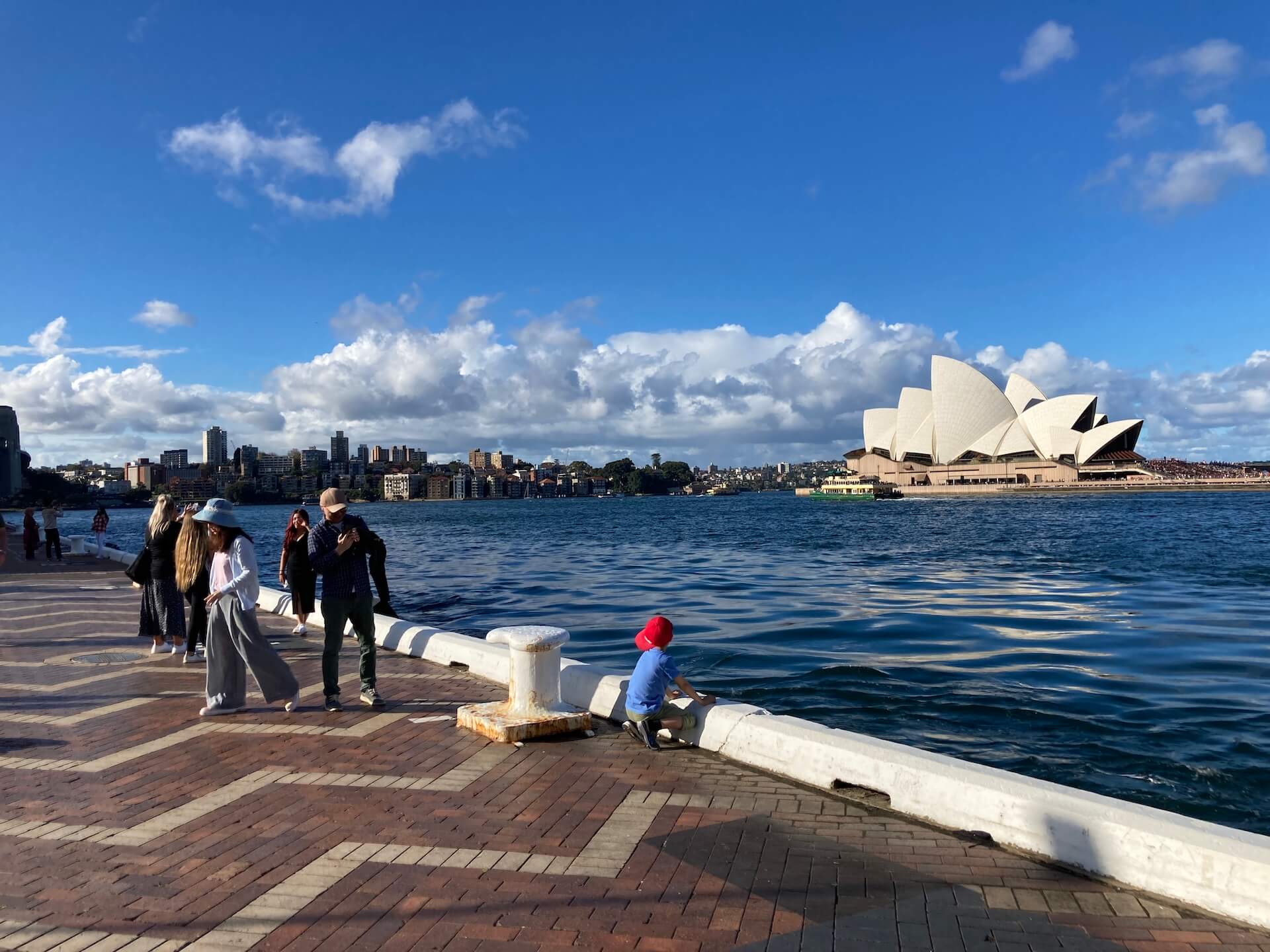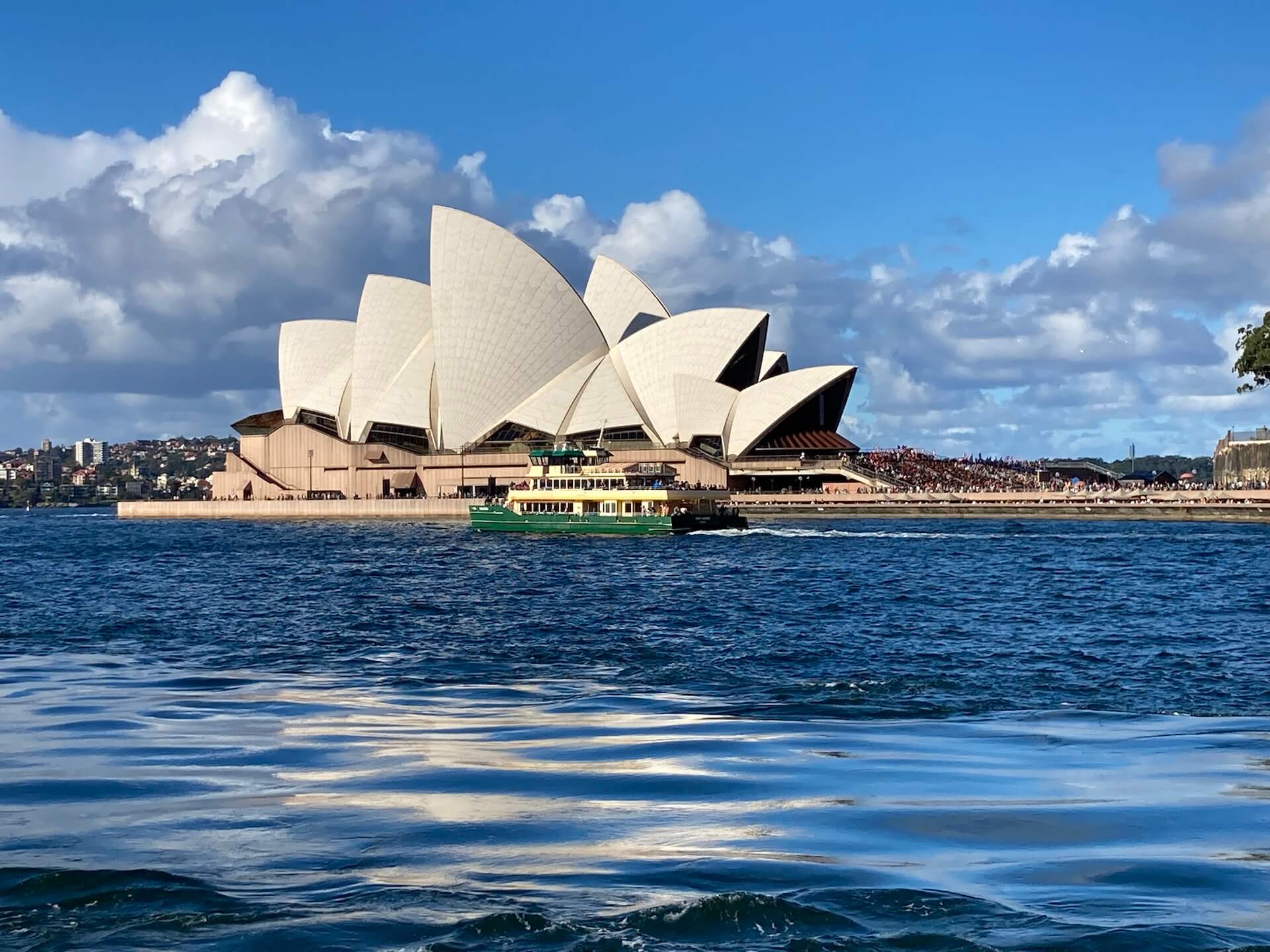 The Toaster
See this building next to the Opera House…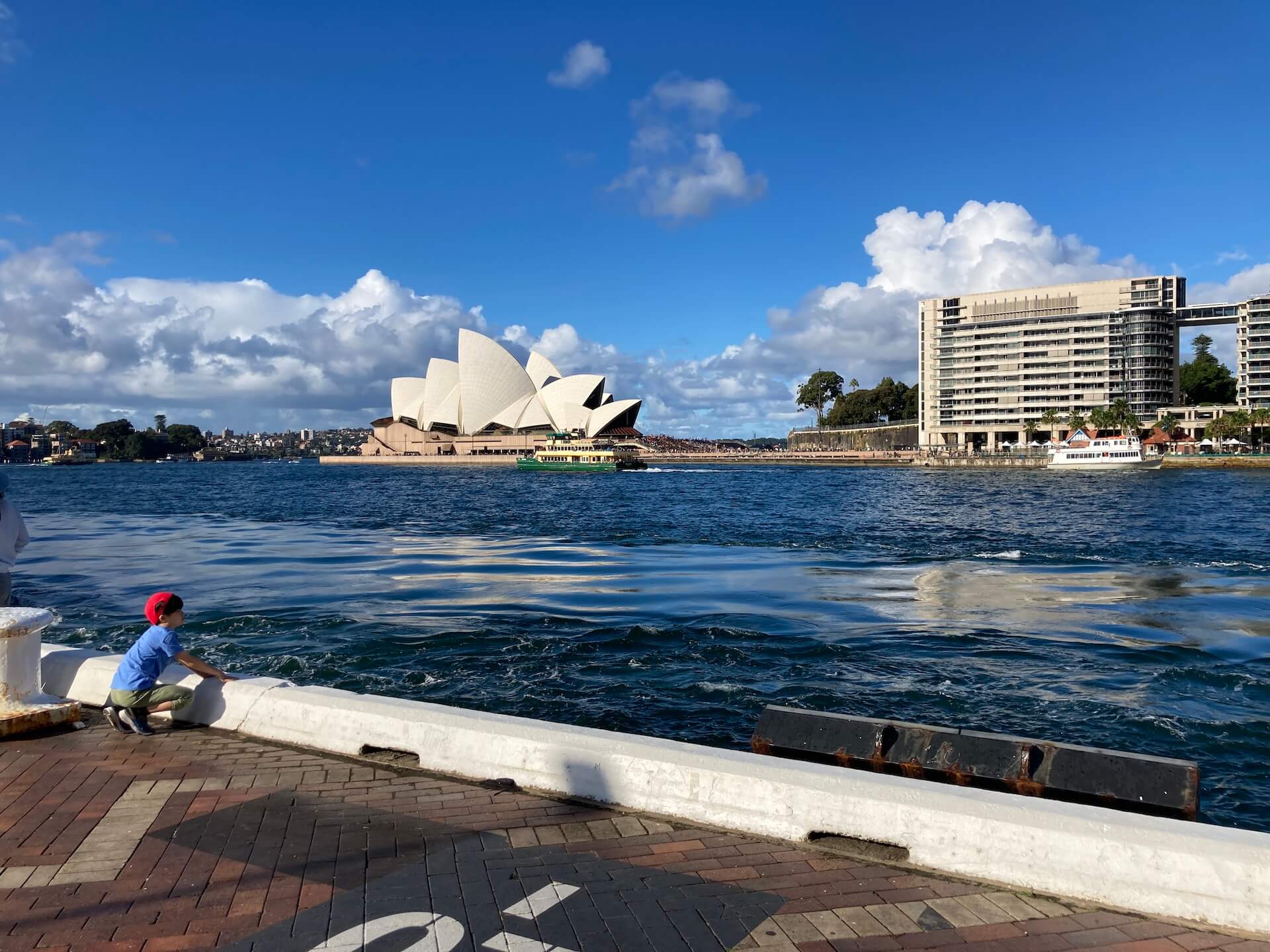 When it was built in the nineties, Sydney was horrified! Most people hated it and it received heaps of criticism for its design and the fact that it blocked historical sights. So it was dubbed "The Toaster" because that's what the people of Sydney claimed it looked like…. a big ugly toaster!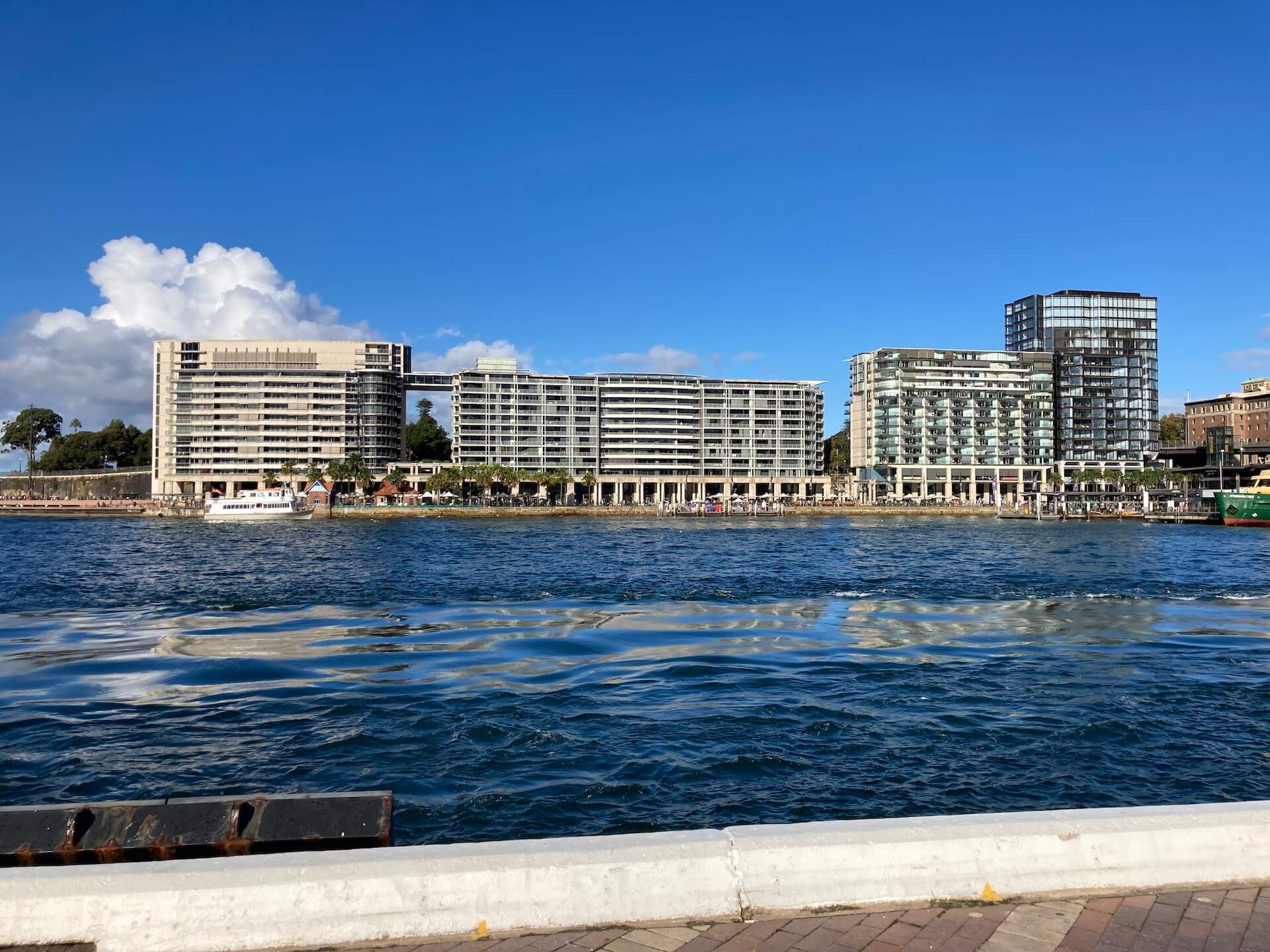 There are actually three buildings and they are made up of residential apartments named The Bennelong Apartments with restaurants along the bottom level.
I personally wouldn't mind living in one of the apartments as the views would be spectacular. The penthouse was sold for a cool $22 million back in 2015 so I really don't think I will be moving there any time soon.
A Super Long Walk
My Apple watch was going bananas that day. It kept buzzing with excitement because I had walked so many steps while visiting beautiful Sydney. The last thing we did before catching the train back home was to stop for a much-needed rest and a drink.
We went into a restaurant called City Extra. This restaurant has been in Sydney's Circular Quay for about 30 years. I have never eaten there but it's on my wish list because it's such an iconic place.
It was so funny because my lovely friend and I studied the menu intently, and then all we ordered was a pineapple juice each. In reality, all we wanted to do was sit, rest and chat. The juice was nothing spectacular but it was refreshing.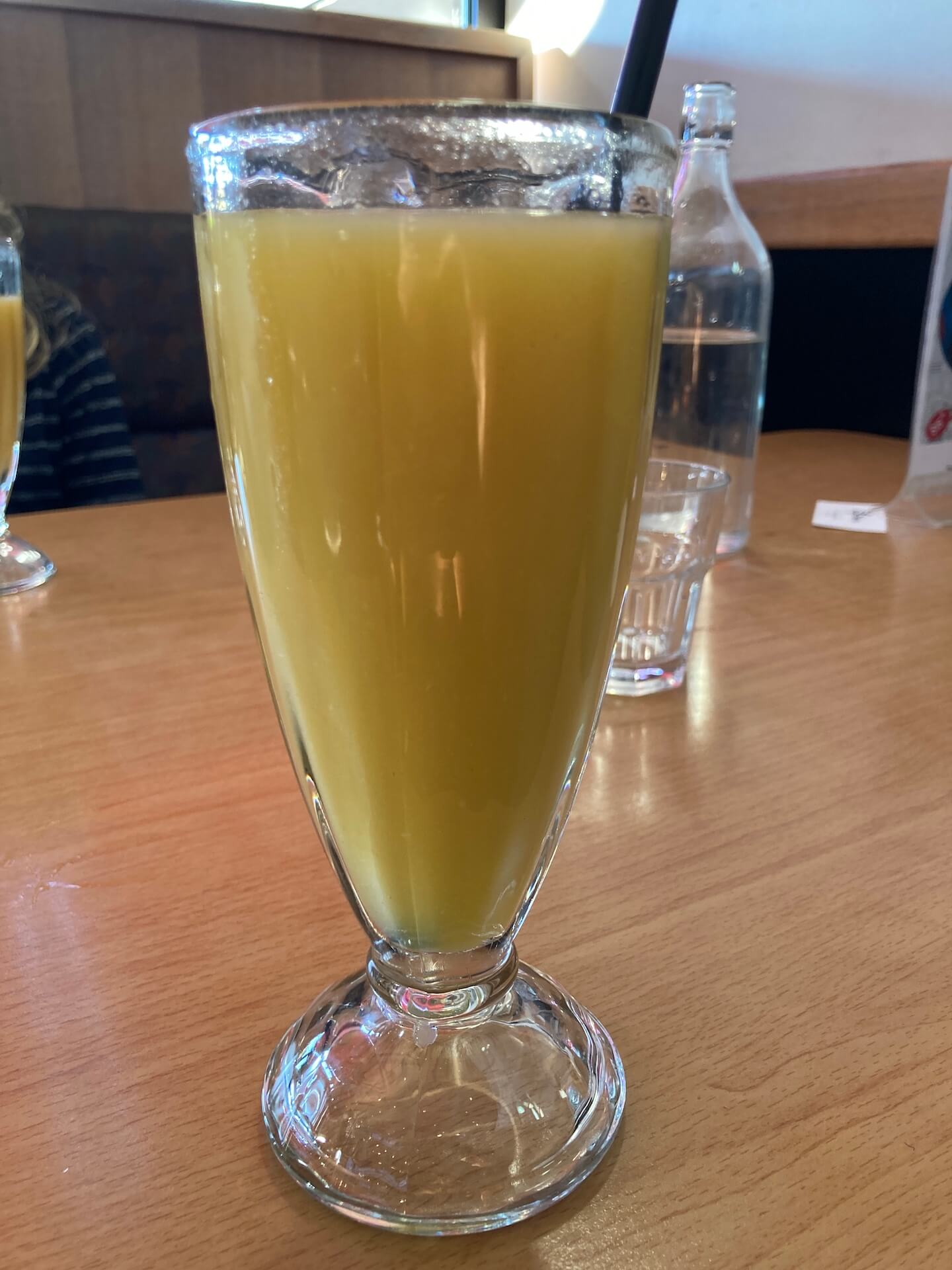 And that's how we ended our fun day visiting beautiful Sydney. There is way more to see and so much more to do. I look forward to hopefully many other weekends being a tourist in my own city!
;