Hi, friends I thought that for today's post I would take you with me while I went shopping in the city of Sydney on Sunday afternoon. The Sydney CBD is full of great shops to fit any budget. Here you will find luxury designer shops as well as more budget-friendly alternatives.
I love going shopping in the city. It is quite small when you compare it to some of the other major cities in the world.  But the upside is that most of the shops are well within walking distance. The city also has some very beautiful historical buildings that have been lovingly restored as well as modern shopping malls and arcades. So come along with me today and enjoy a fun afternoon shopping in the city of Sydney.
Town Hall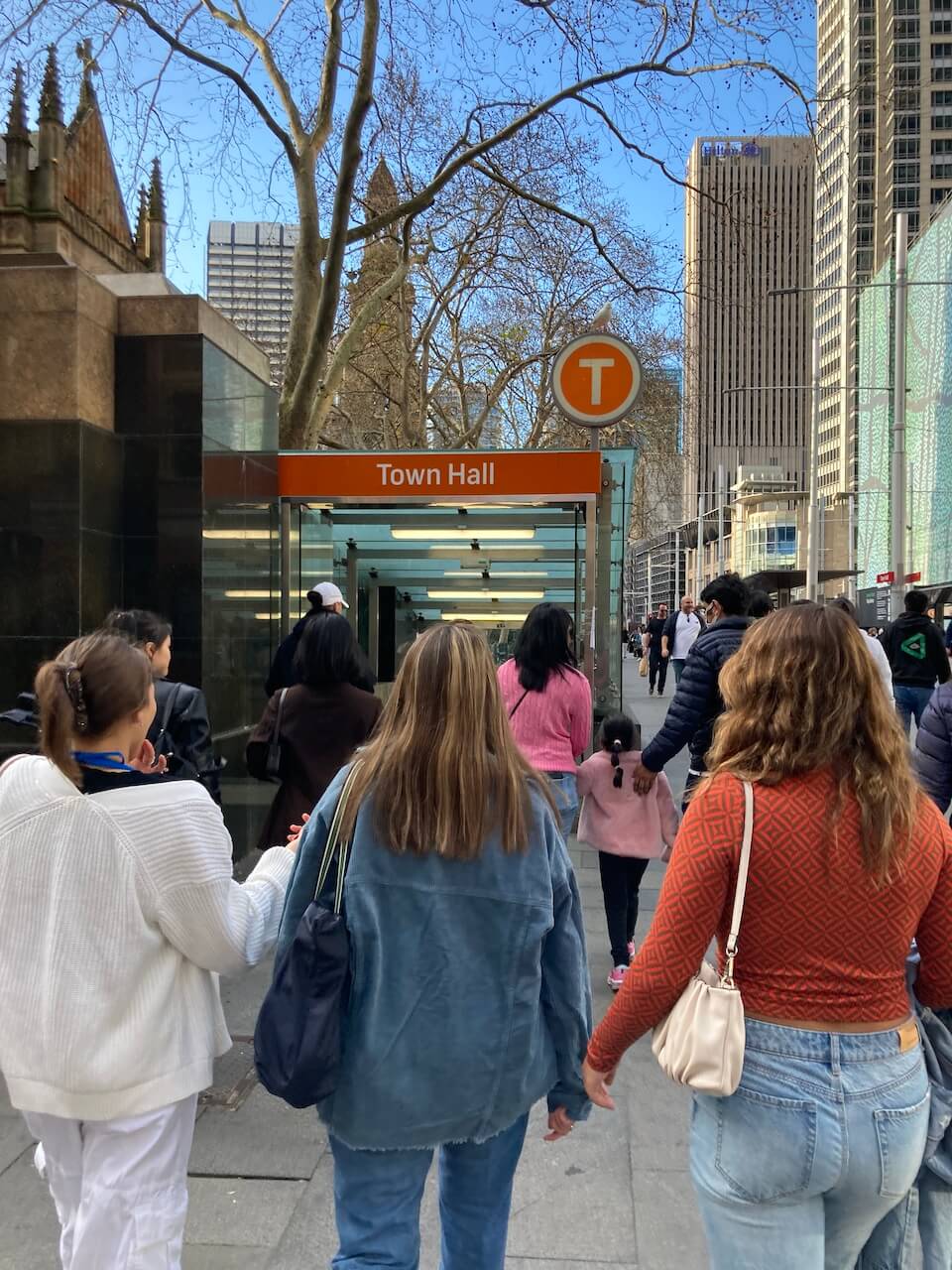 I live about 30 minutes by train from the Sydney CBD. So I jumped on the train from the station that is the nearest to my home and then hopped off at Town Hall station. This station is right in the heart of the city and when you come out. The first thing you see is The Sydney Town Hall. This beautiful building was built from 1869-1890 and it was renovated in 1992.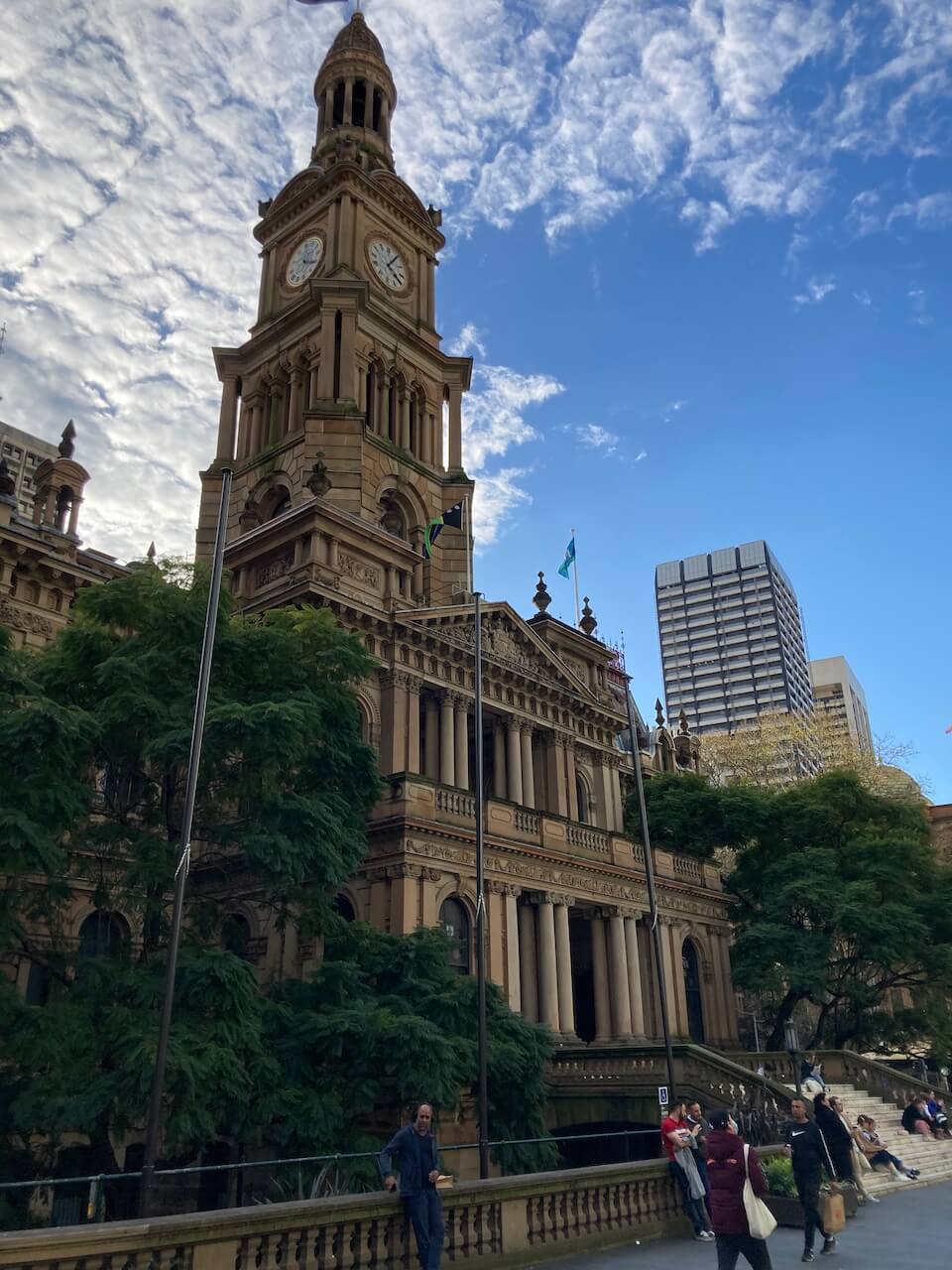 The Town Hall is a heritage-listed building and it is the home of the chambers of the Lord mayor Of Sydney. It also has council offices and venues for meetings and functions.
See the steps, that's where I used to meet my friends when I was a teenager. School holidays always involved fun trips into the city. And the Town hall steps are where we would always meet up.
The Queen Victoria Building
As you walk along George St The Queen Victoria Building is just across the road from The Town Hall. This is another building that fortunately got saved from being knocked down and was restored to its former glory instead.
Here is The statue of Queen Victoria herself sitting right outside the Queen Victoria Building. I love The QVB as we all call it. It is full of some of my favourite shops like
Country Road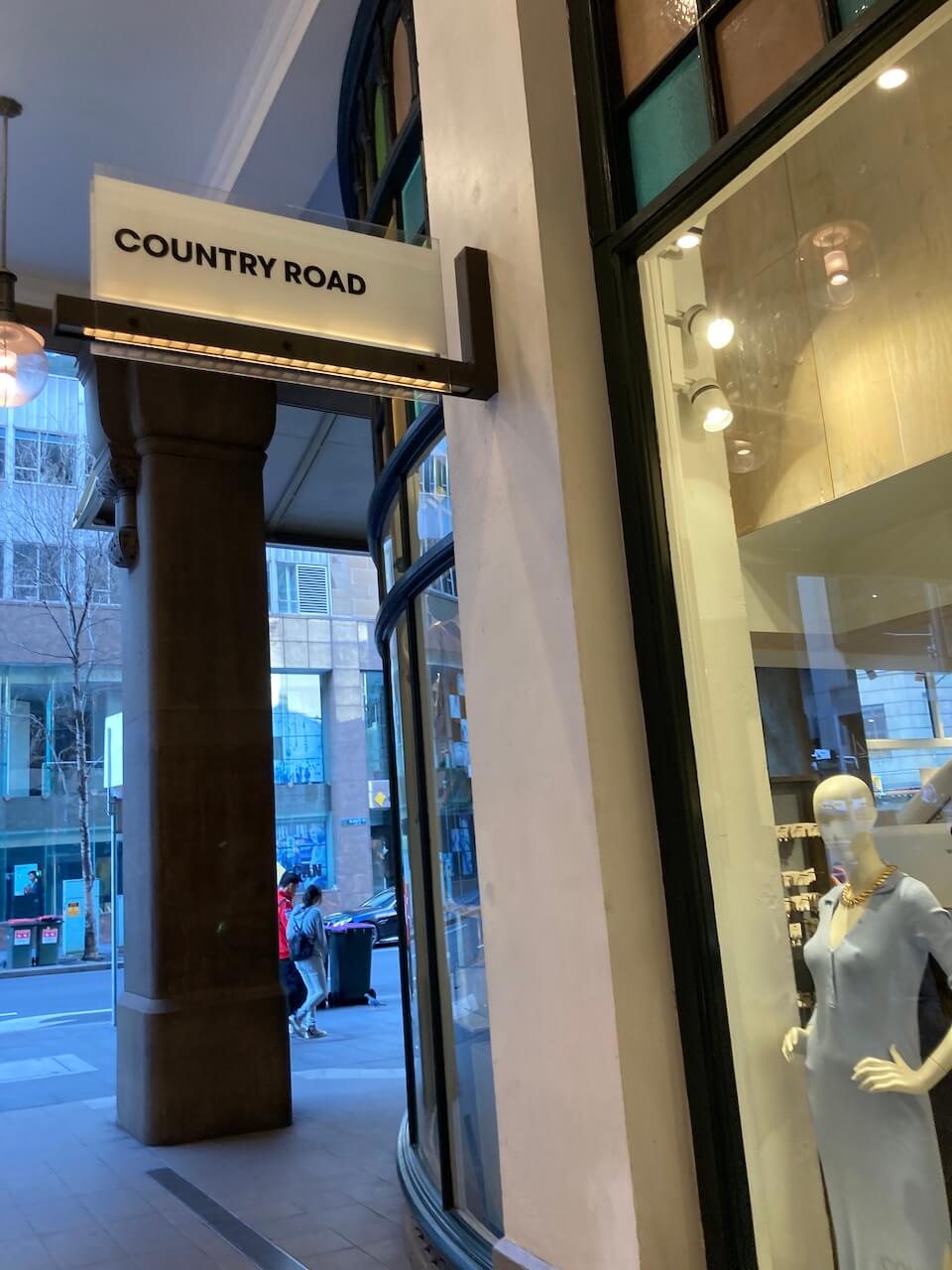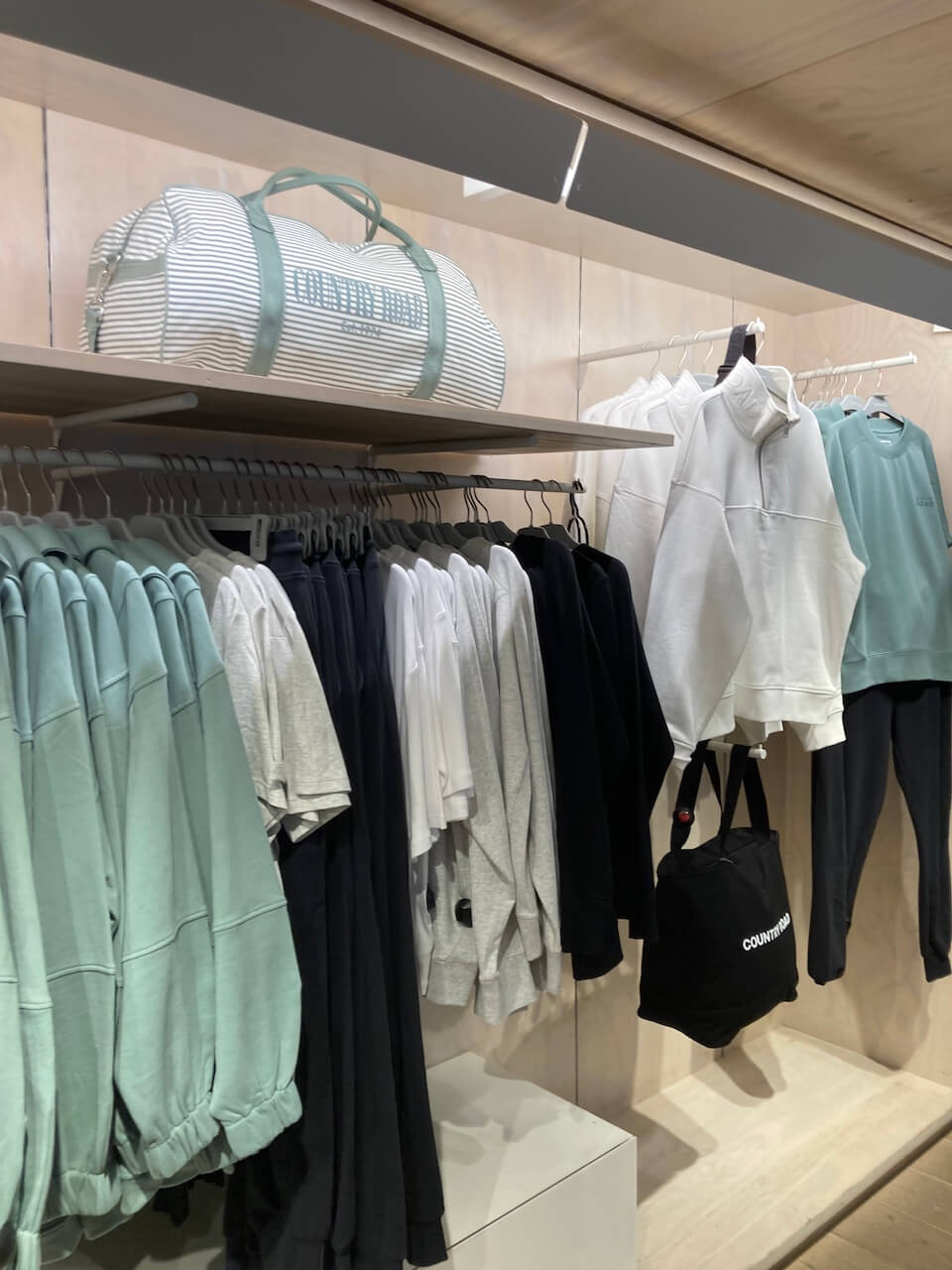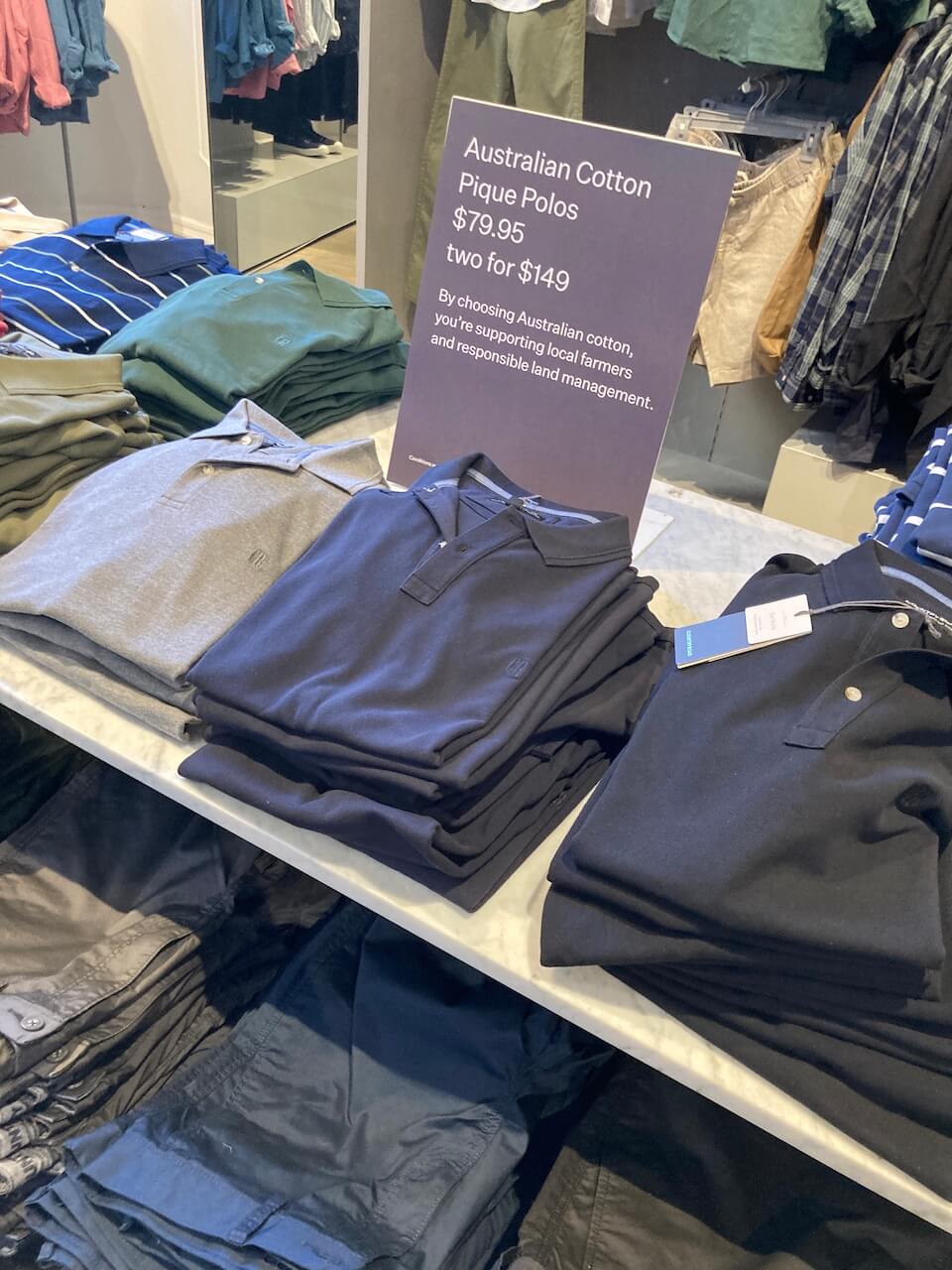 I bought my husband a polo shirt for Father's day from Country Road
The Daily Edited (tde.)
The Daily Edited or tde. sell luxury monogrammable leather goods. I bought a cute leather hand sanitiser case that I had my eye on for a few months.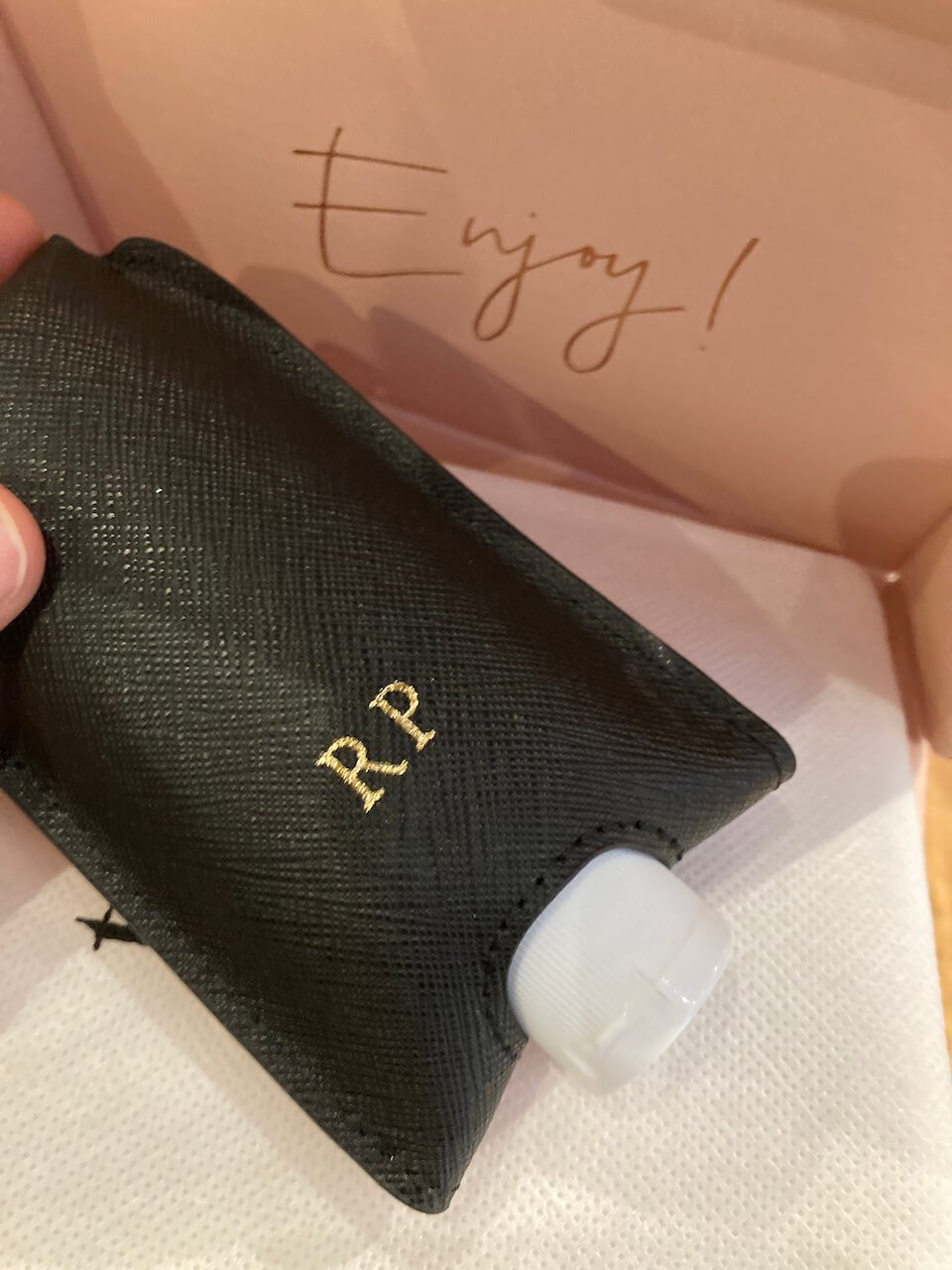 T2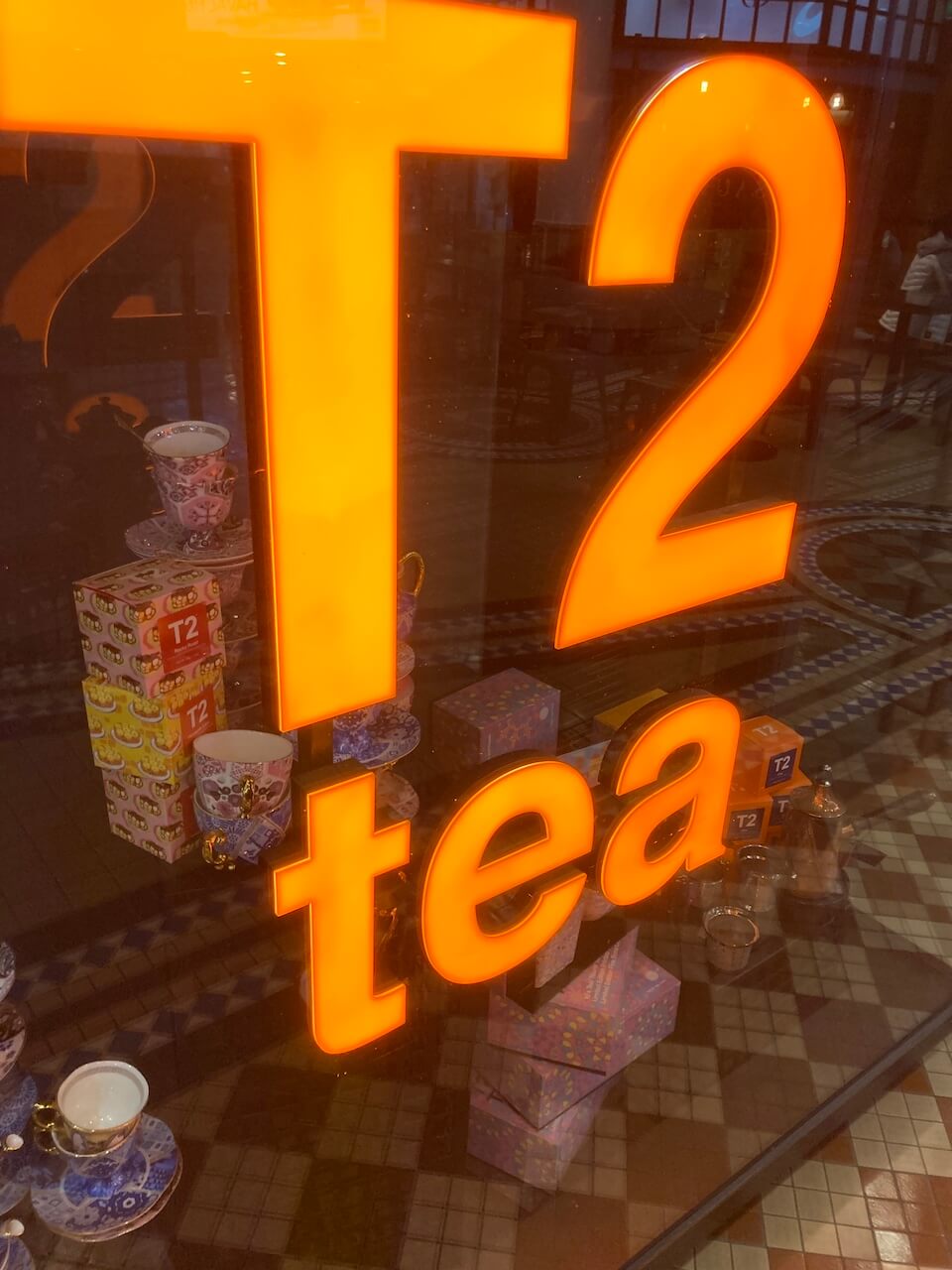 kikki.K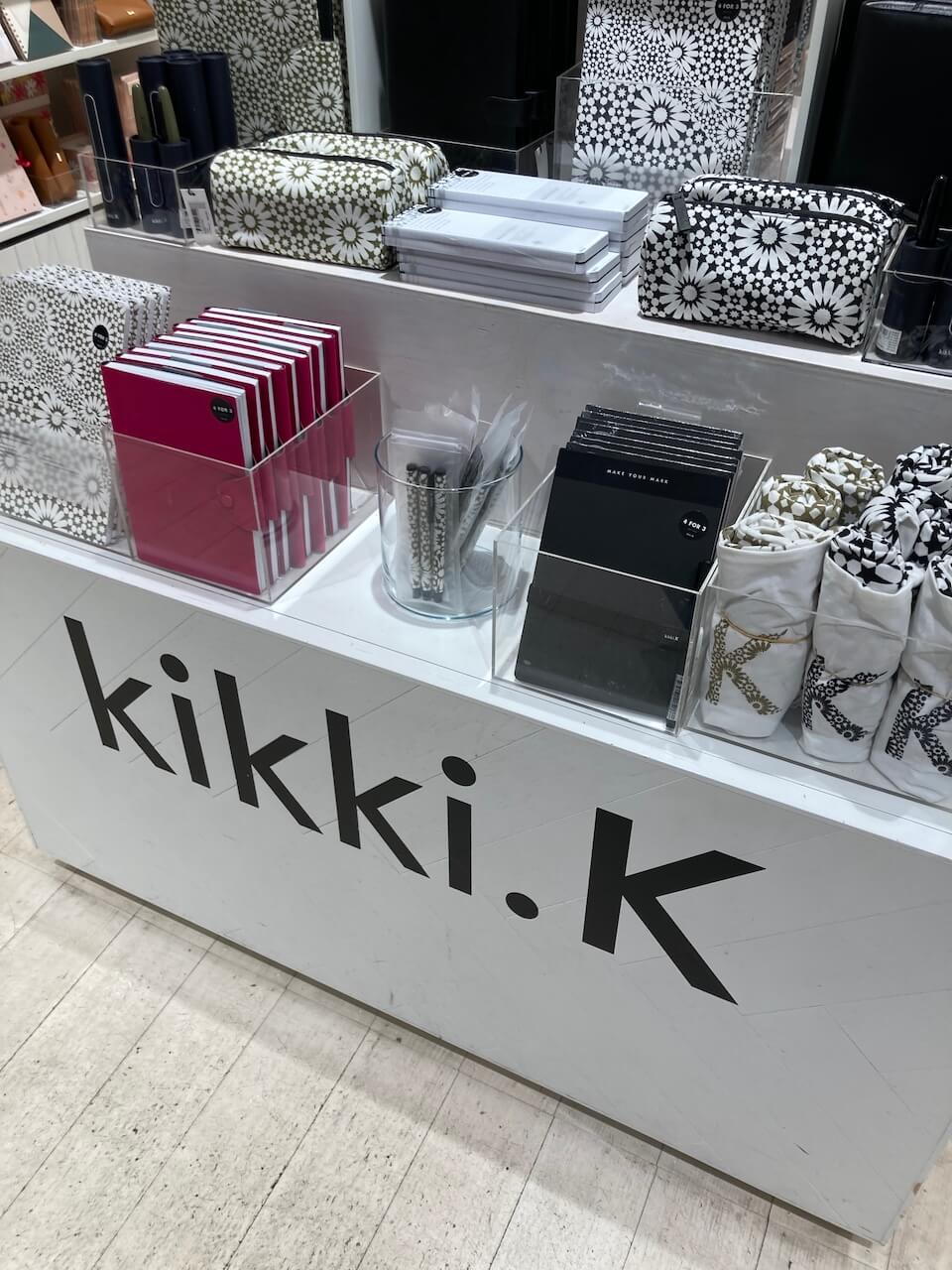 kikki.K has the cutest stationery and I went inside looking for a new diary. I wanted a mid-year diary but they didn't have any so I just enjoyed a quick browse.
The QVB has so many beautiful windows and historical features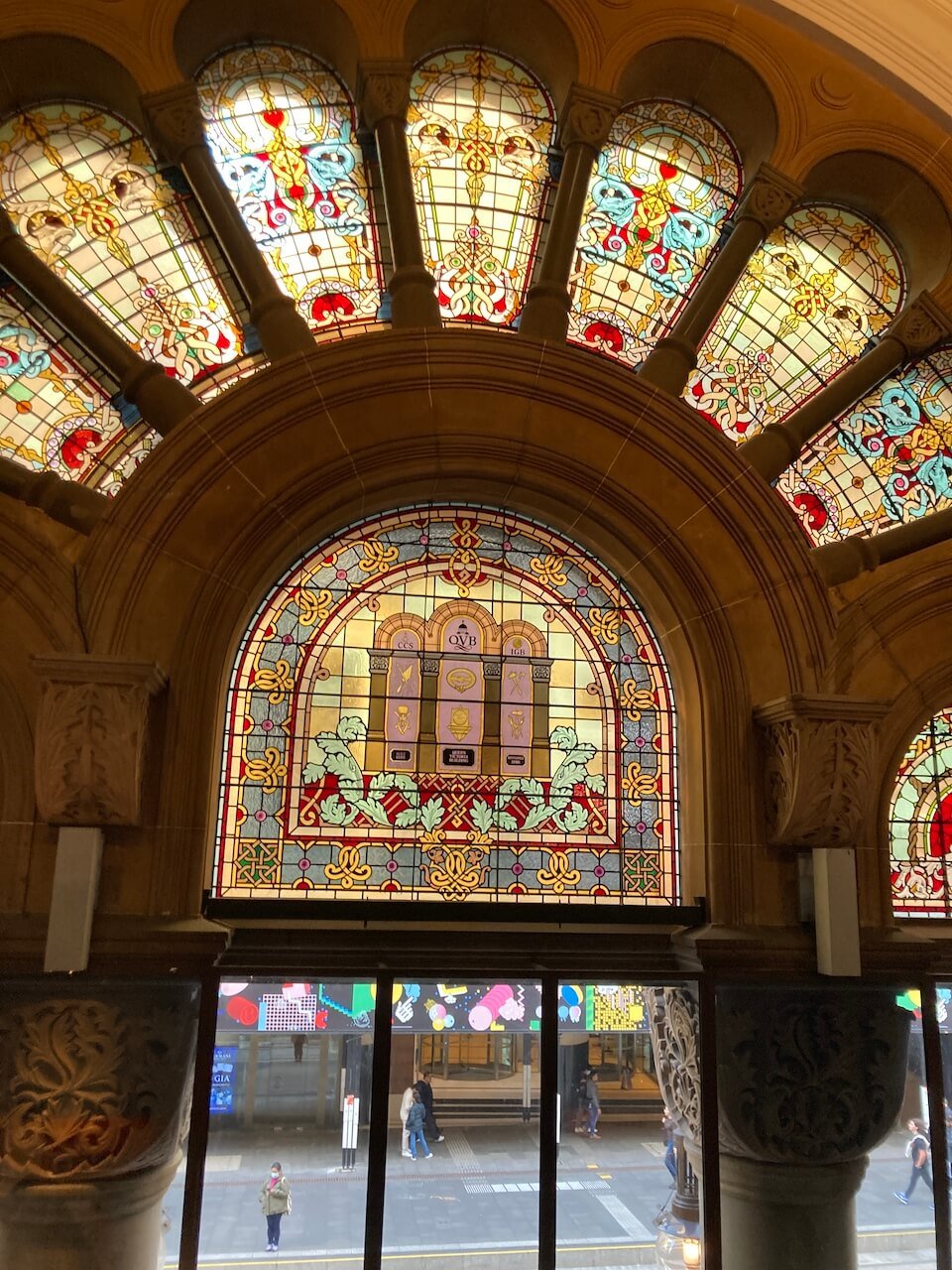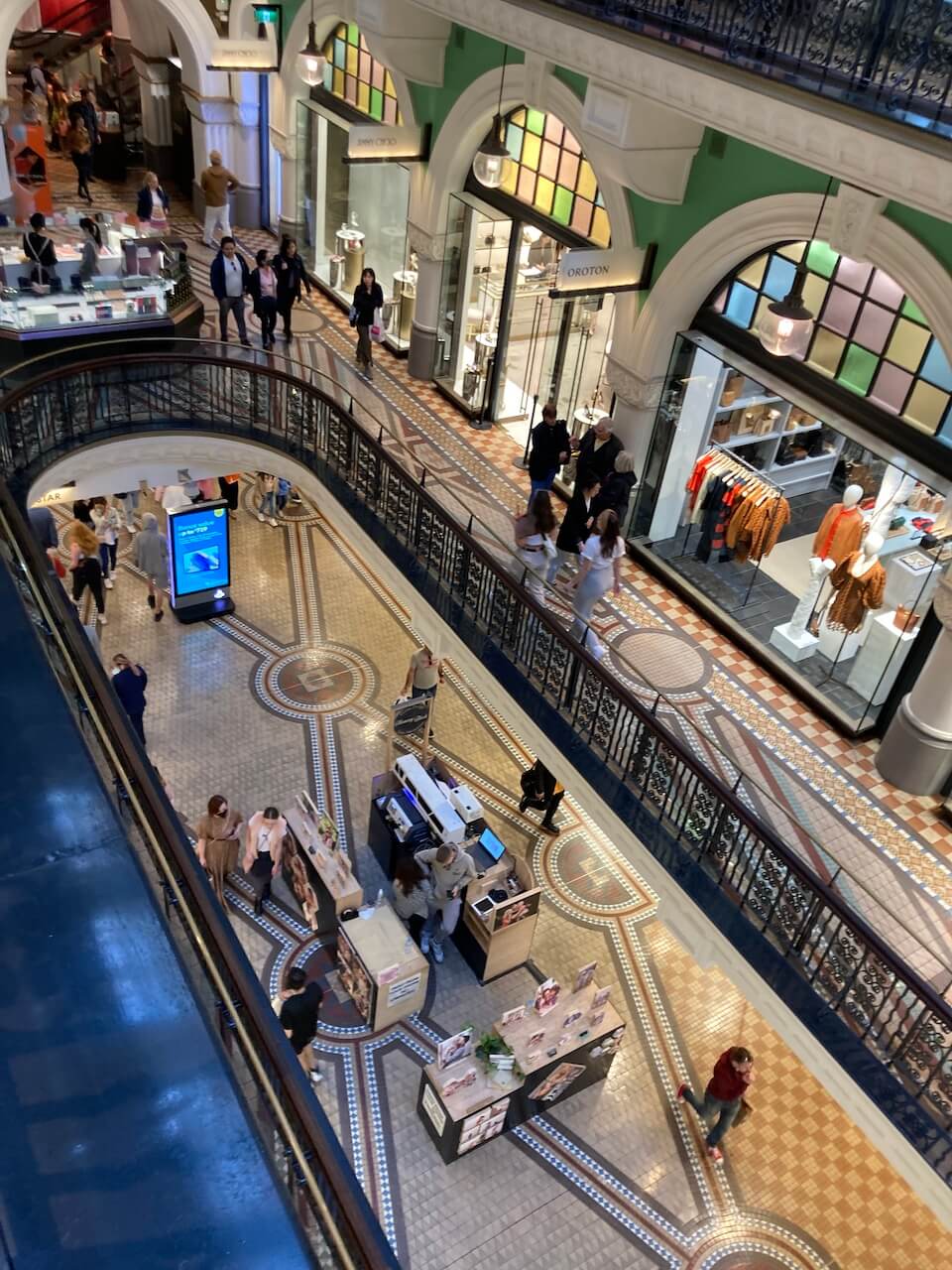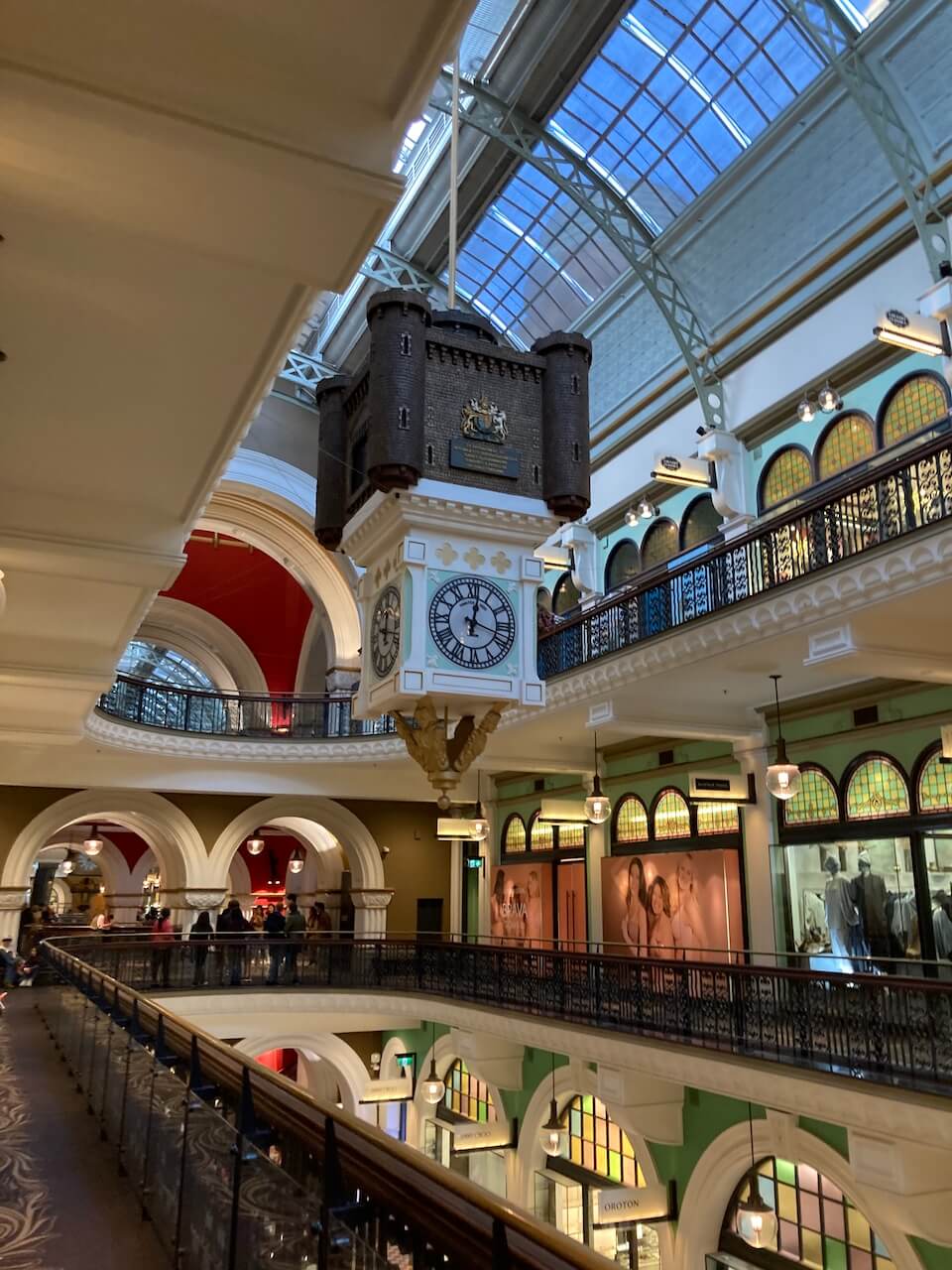 Myer
After visiting The QVB I headed along George St and then crossed the road to Myer. Myer is an Australian department store where you can find clothing, footwear, accessories, cosmetics, electrical, and homewares. Myer has everything that you would expect to find in a department store.
Pitt st Mall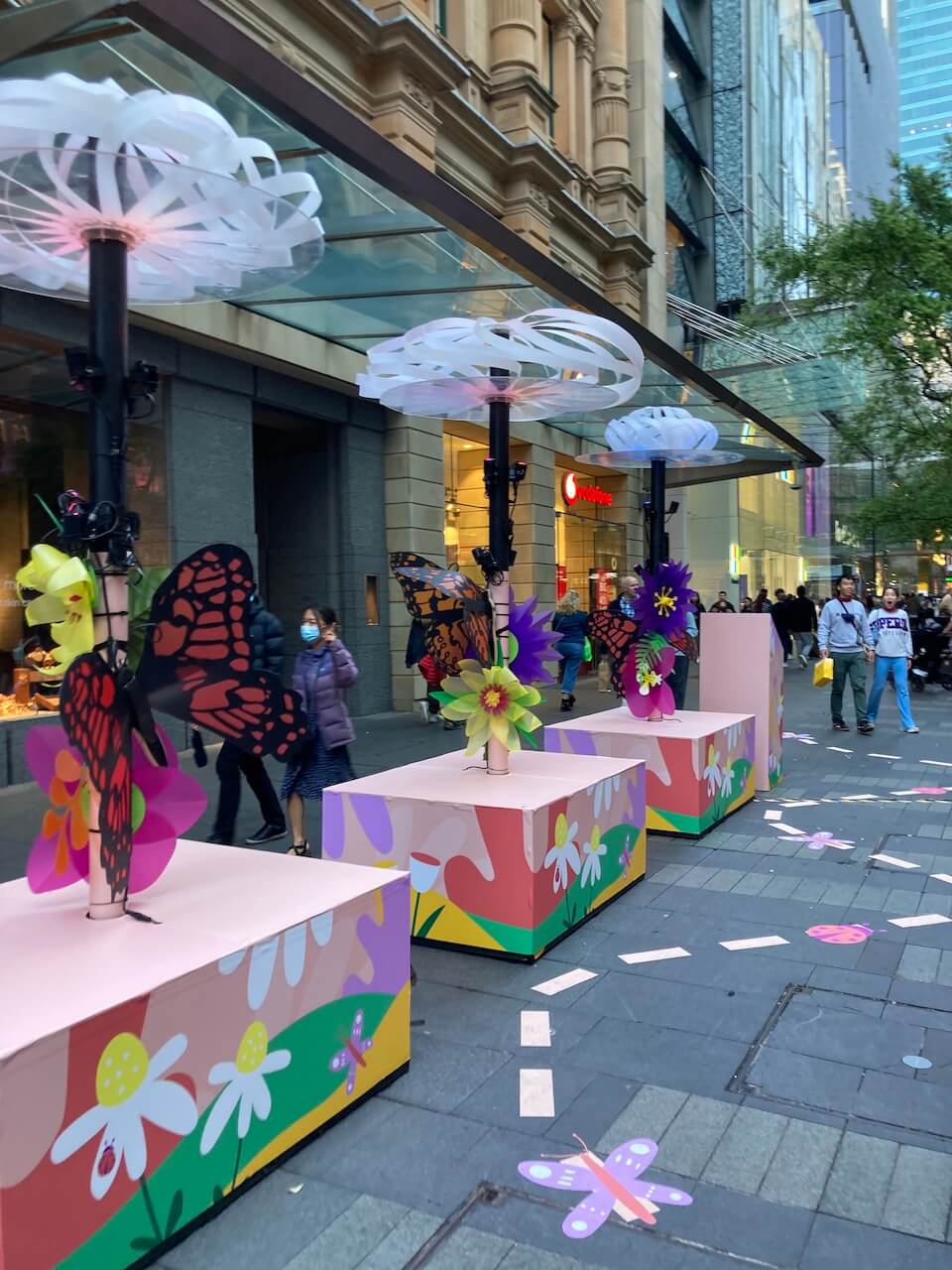 I then headed over to the Pitt st Mall. It's called a Mall but it's more like an open space with shops on either side. I stopped to watch some street performers. They were so entertaining and I wanted to stay longer but I was on a shopping mission. Pitt st Mall always has some very talented street performers wowing the crowds.
Westfield Sydney Shopping Centre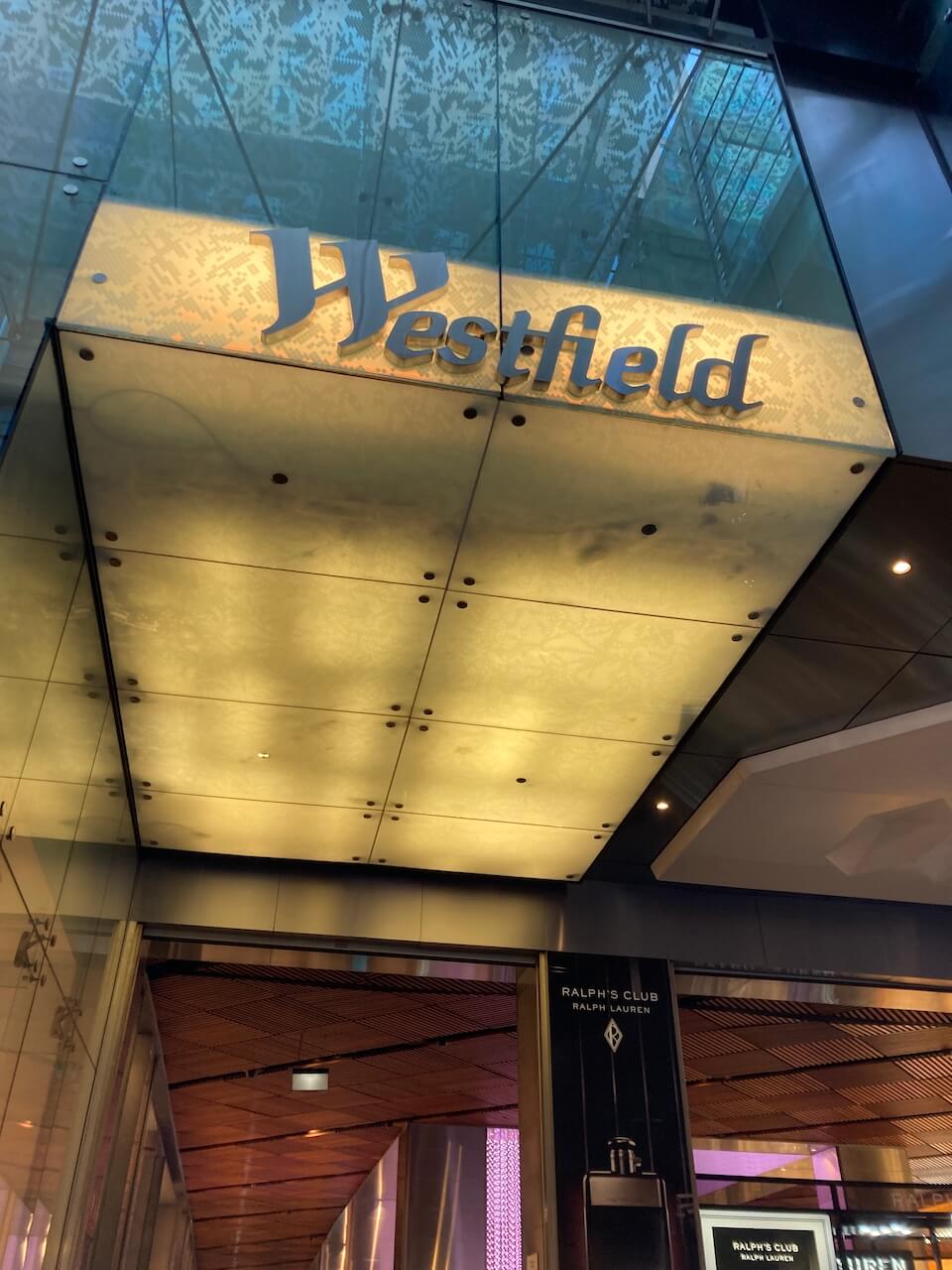 Even though the city of Sydney has most of the major shops within walking distance. I always find that I do lots of steps when I go shopping there! Westfield Sydney is just along the Pitt st mall opposite Myer so this is where I went next. It has so many shops, so I quickly browsed and snapped a few pics to show you.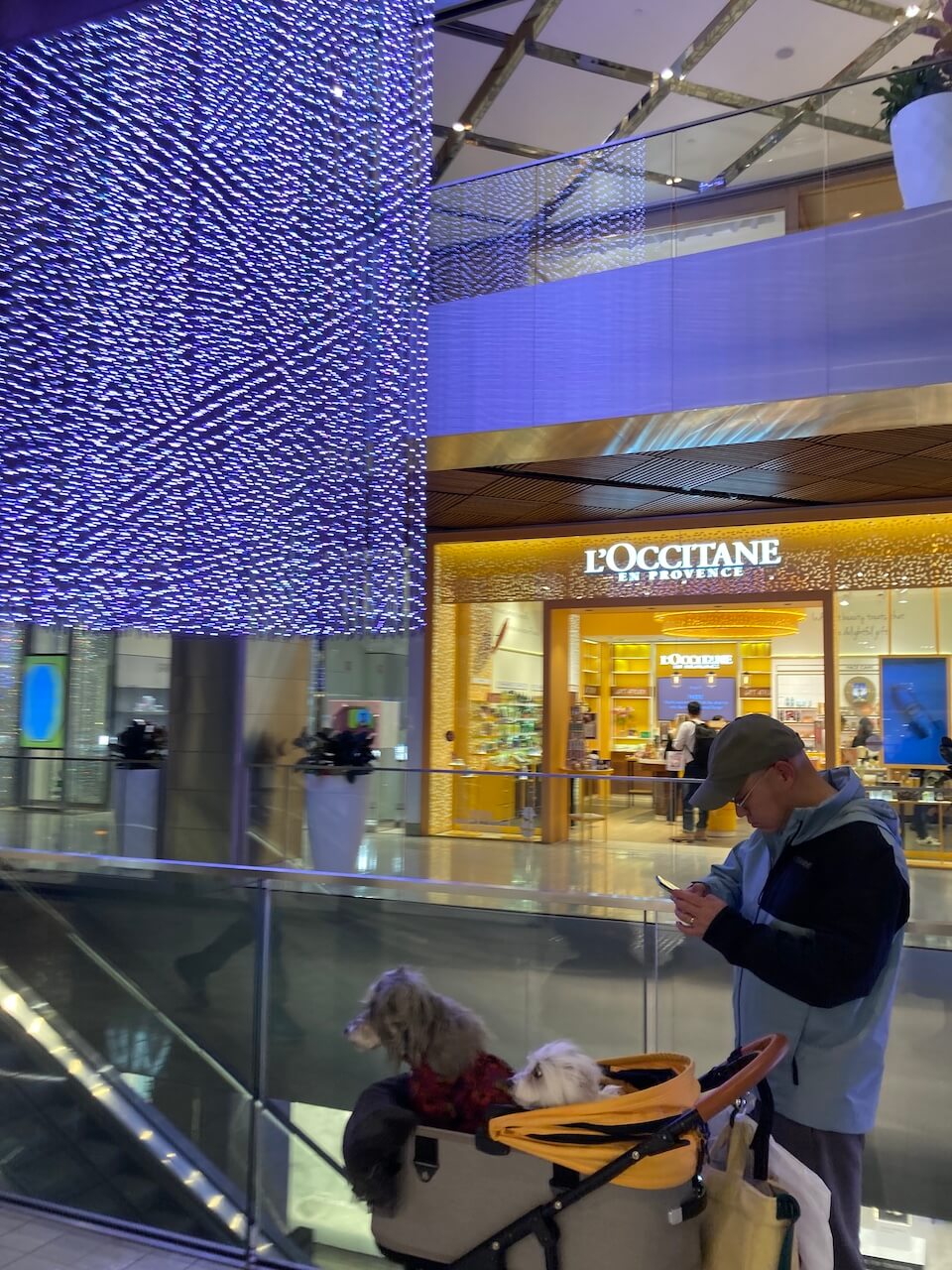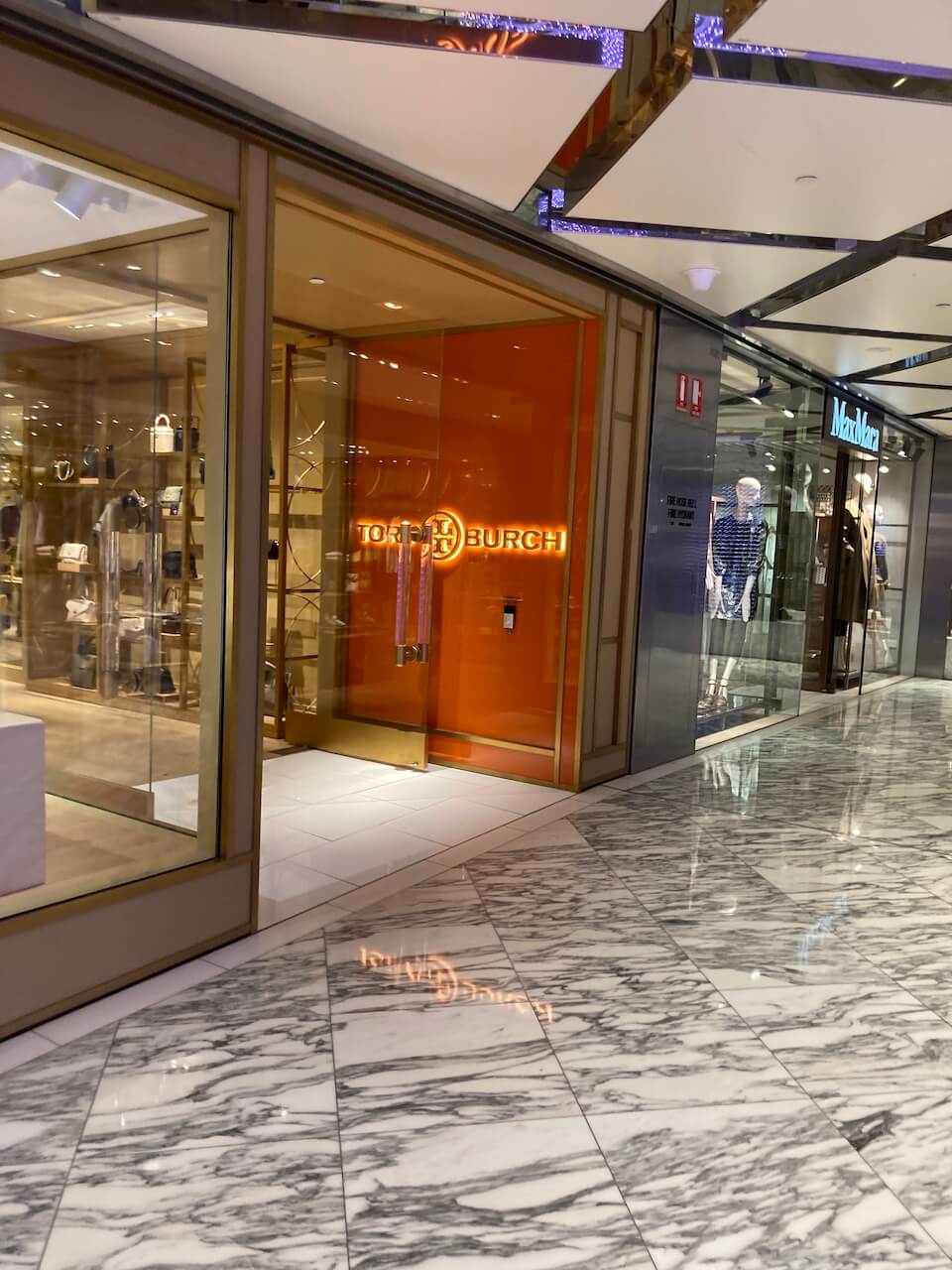 Westfield Sydney is also where you will find the famous Sydney Tower Eye which is the tallest building in Sydney. I have been right up to the top where you get a birds-eye view of the city. There's also a restaurant in Sydney Tower which has an amazing view and it's on my list of places where I would like to eat.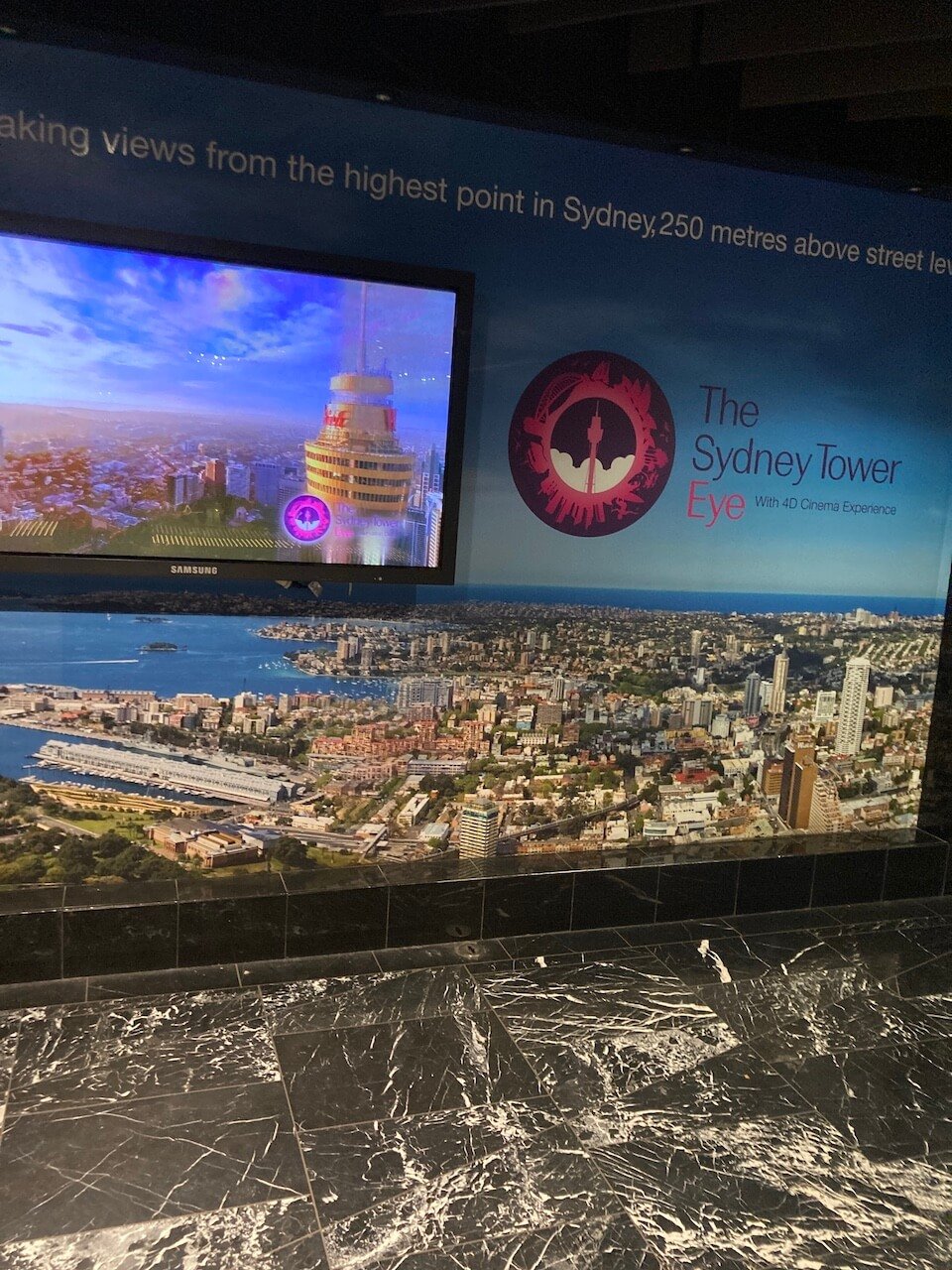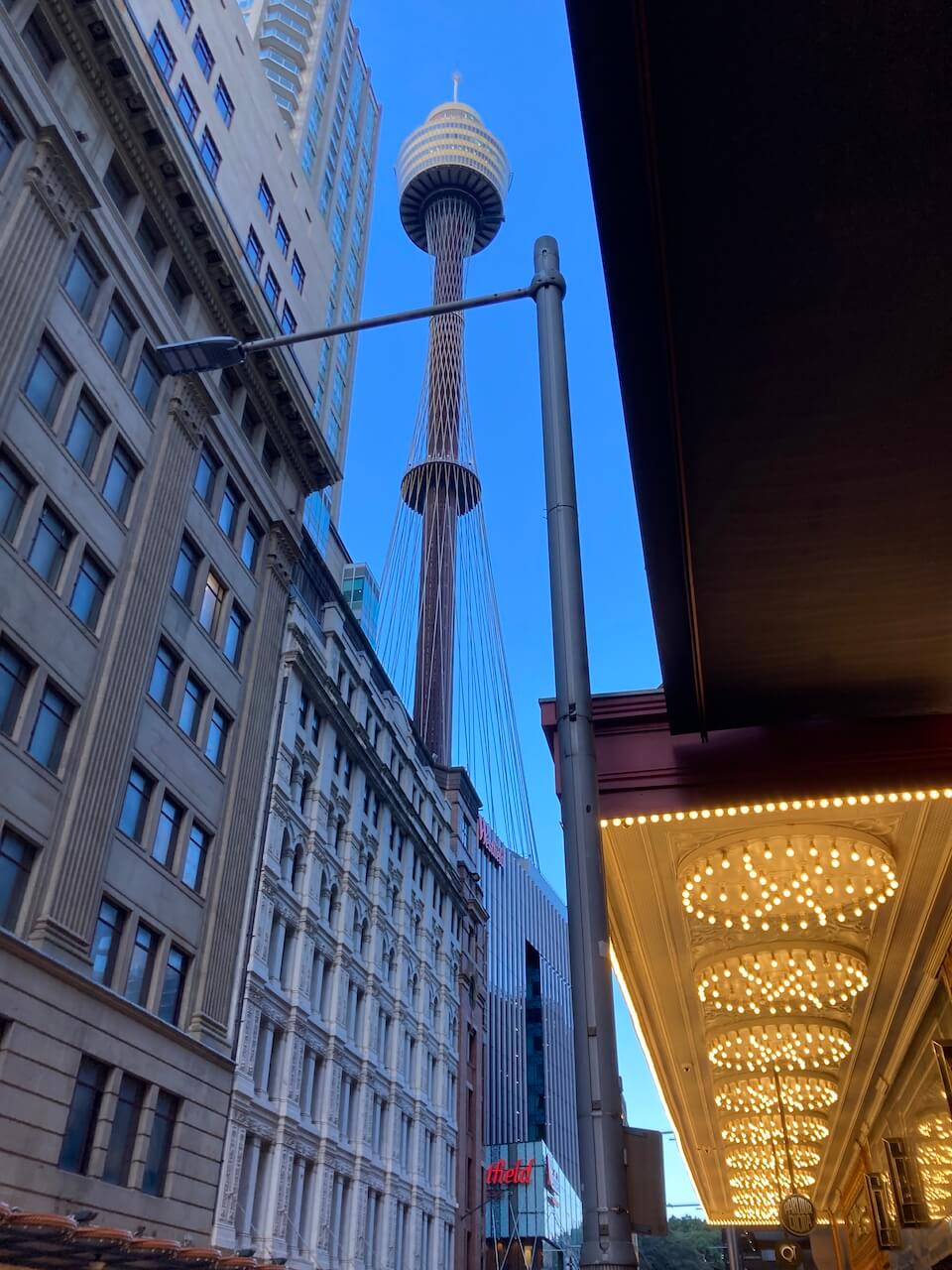 The Strand Arcade
After Westfields, I walked over to my favourite arcade, The Strand Arcade. It is just so beautiful and it is full of some cute little shops.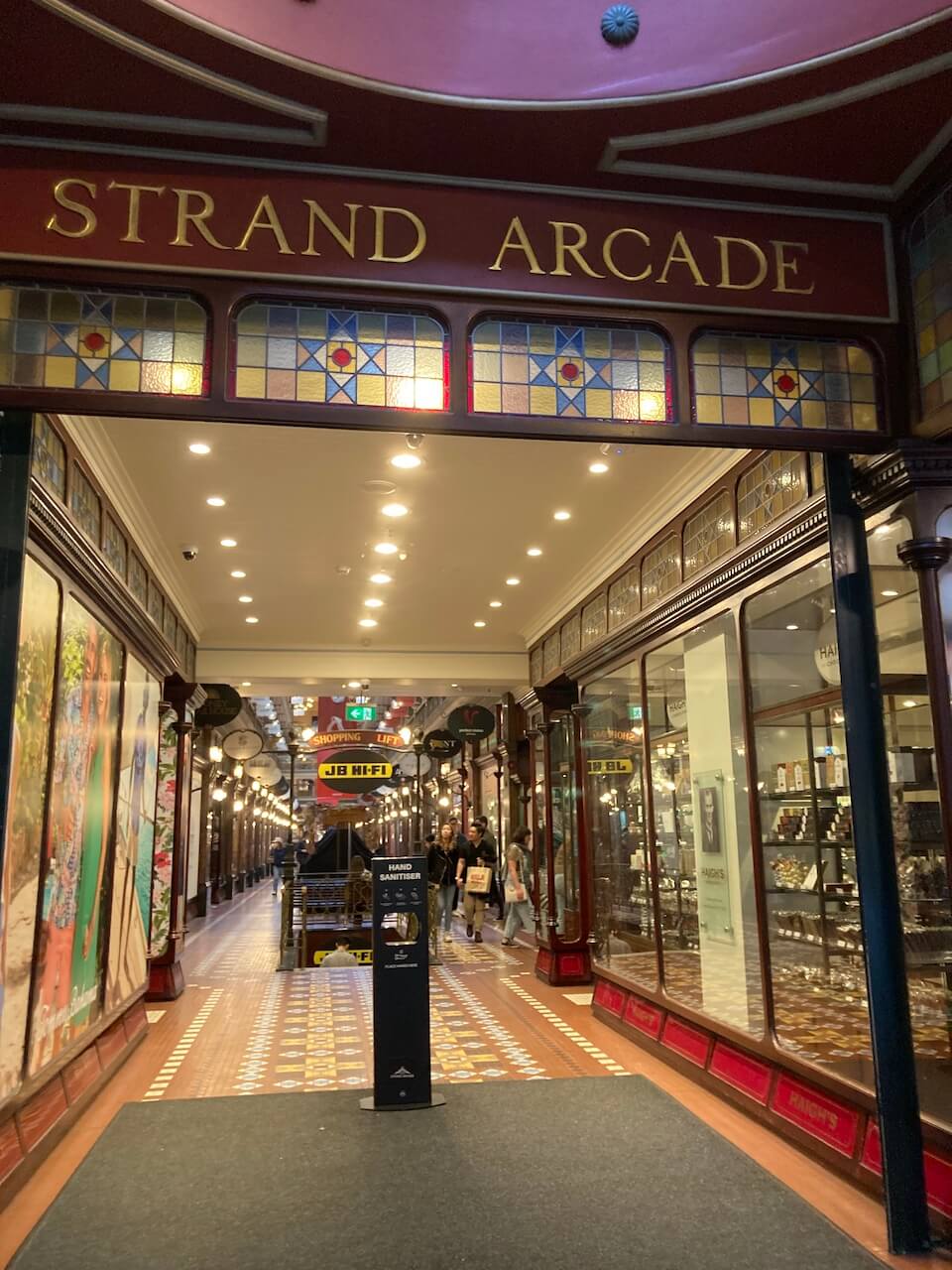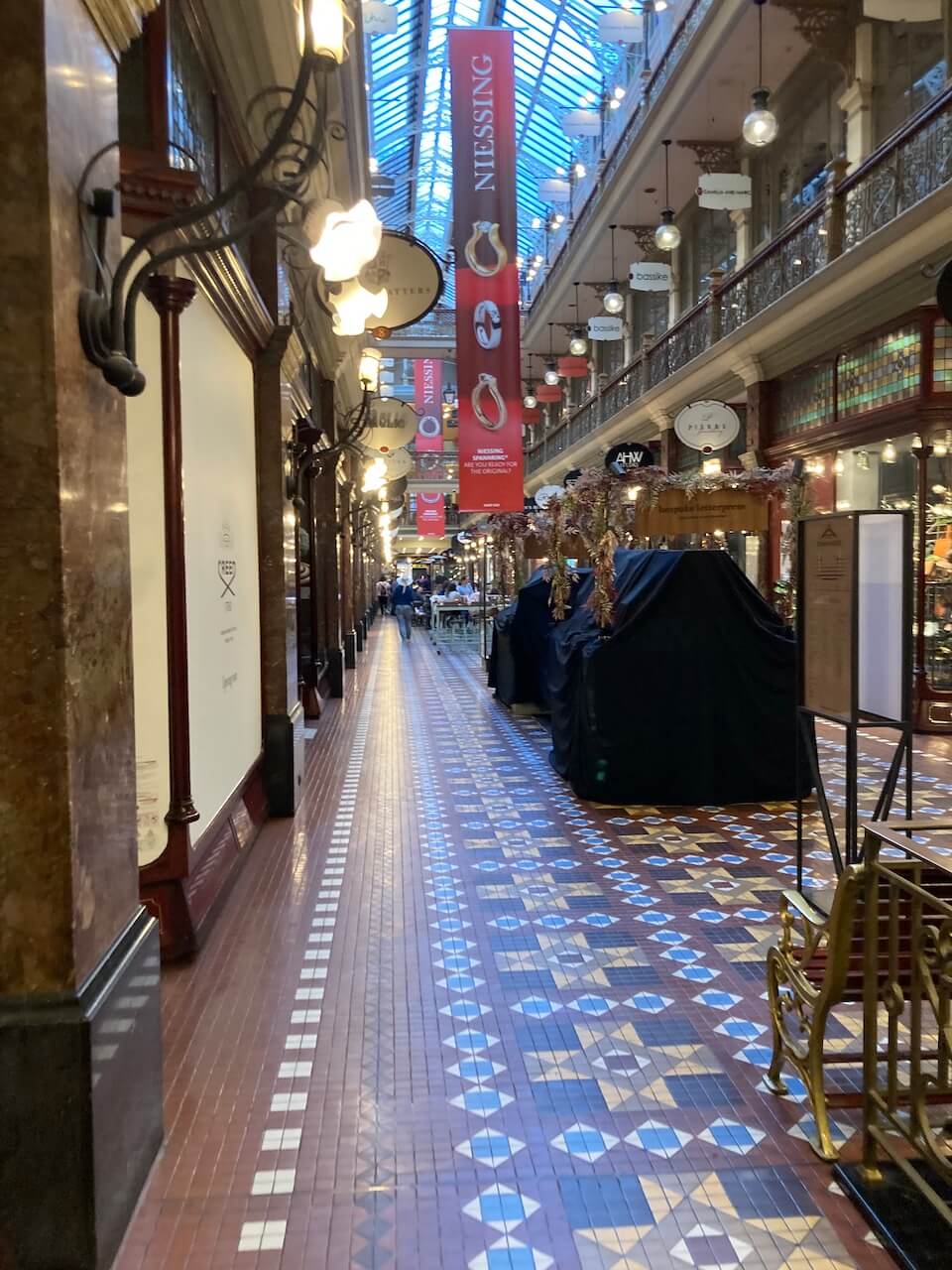 David Jones
Then it was time to hit my favourite department store, David Jones. It is an upmarket department store and it was recently renovated and now it looks just so luxurious! I'll have to go back in Spring because they always have the most amazing fresh floral displays throughout the store. Every floor of the David Jones store features both international and Australian designer labels.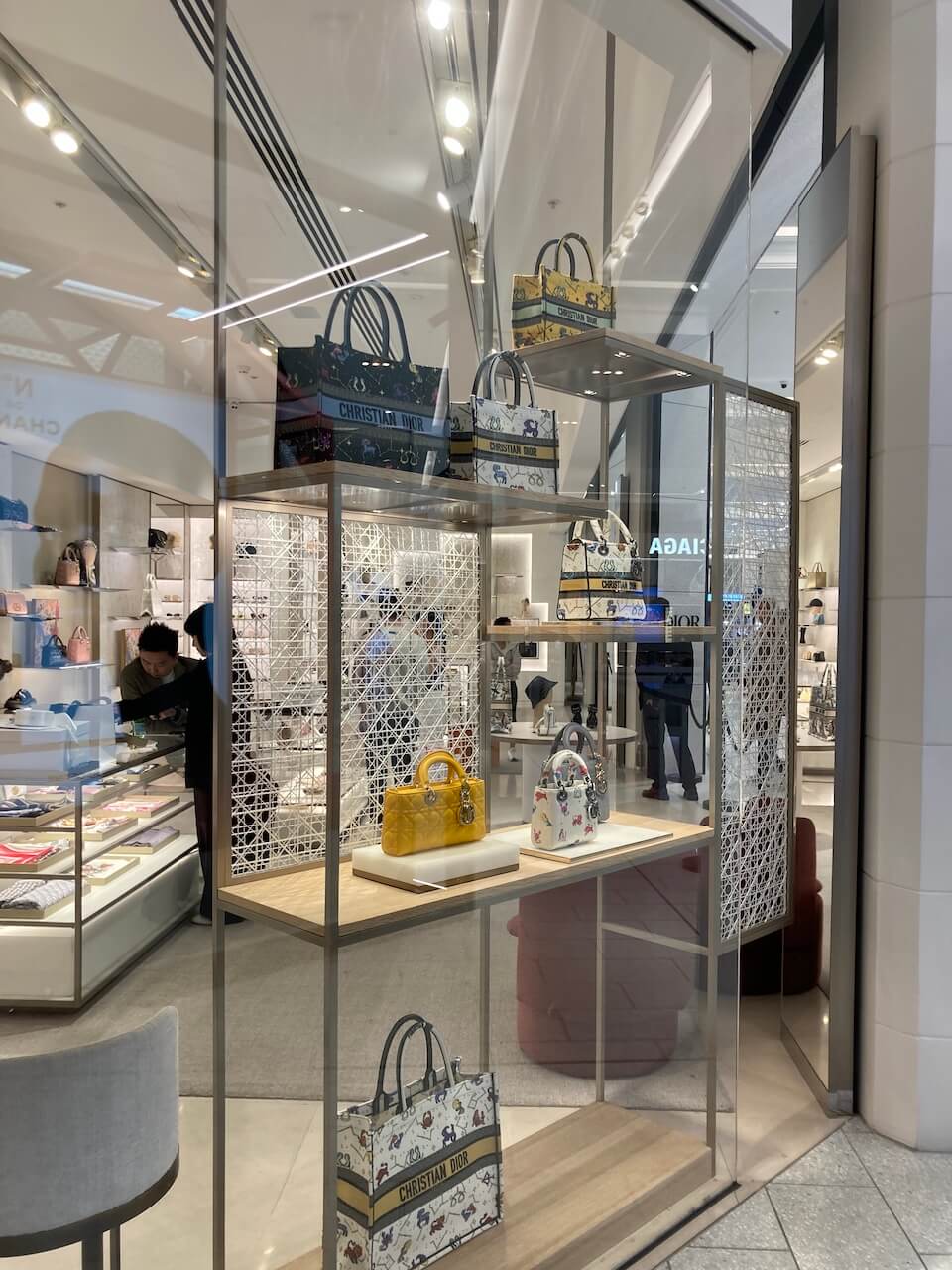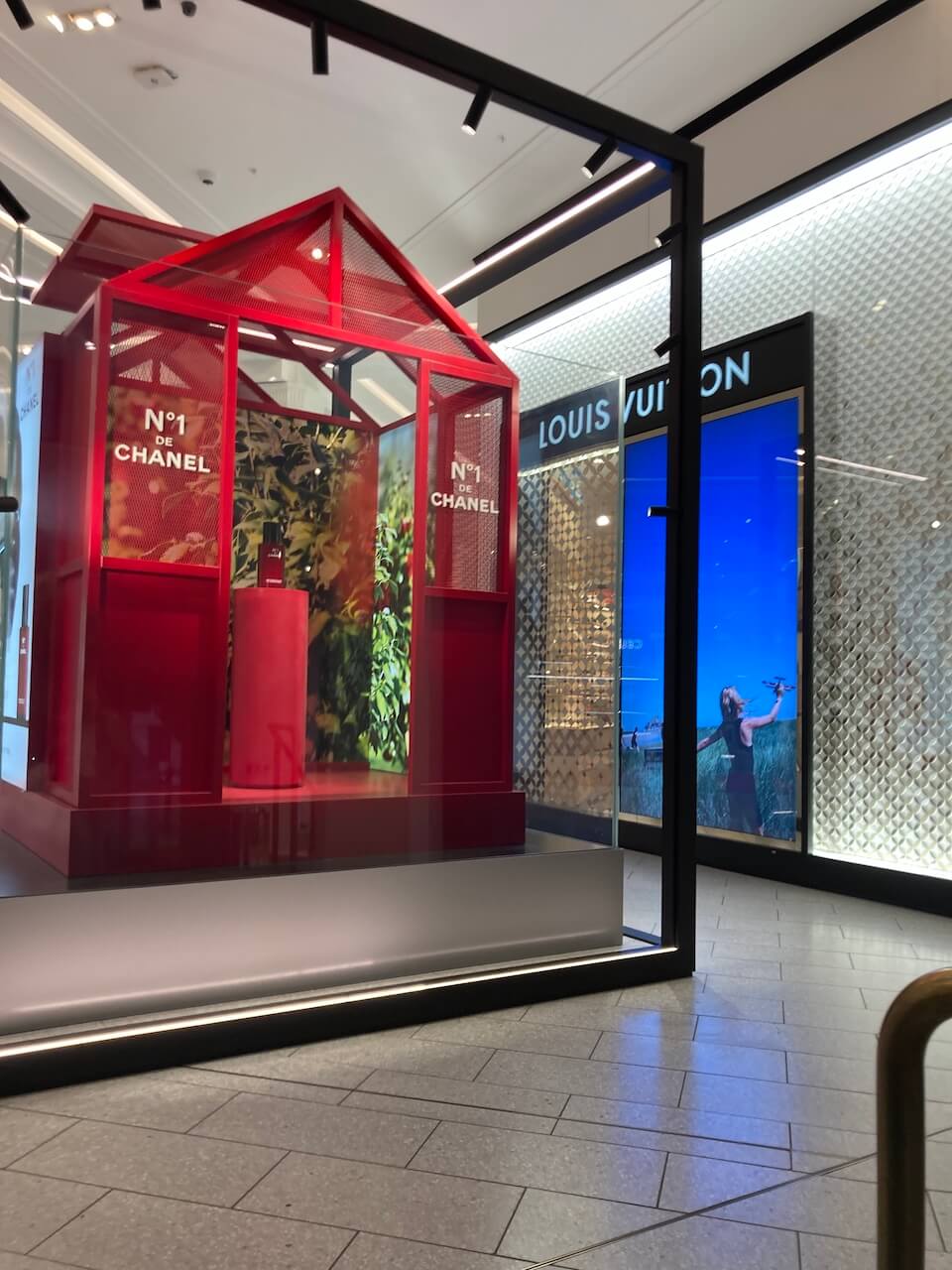 The Food Hall is probably my favourite part of David Jones. It is full of delicious food and everything is just so beautifully presented. They also have dine-in options too. I can never seem to leave without paying a ridiculous amount of money for some pastries or sweet treats. That's ok as I don't go there too often.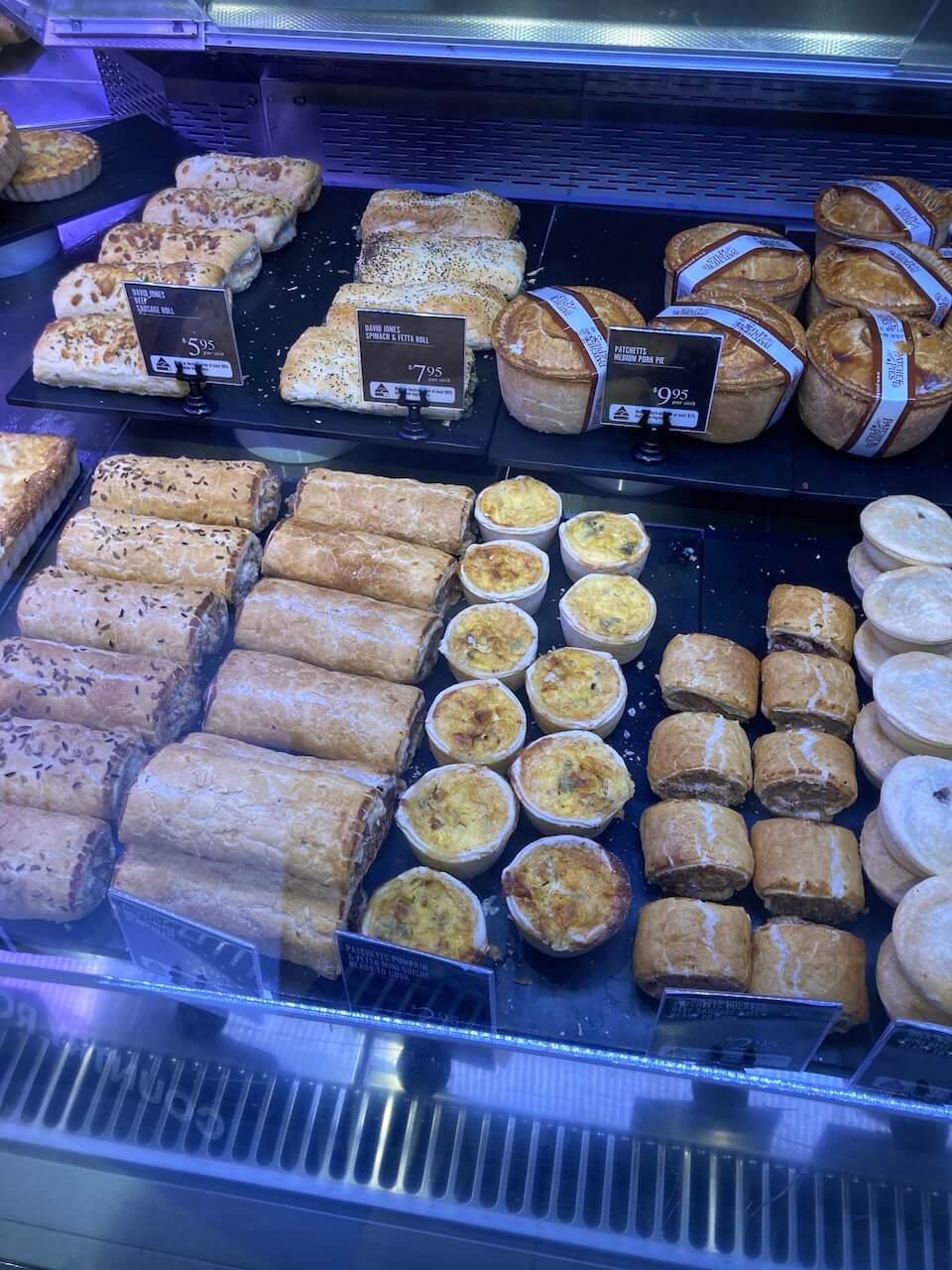 Heading Home
As I walked back towards Town Hall station to get the train home. I walked past the State Theatre so I took a few photos to show you. This is a heritage-listed theatre and it was built between 1926 and 1929.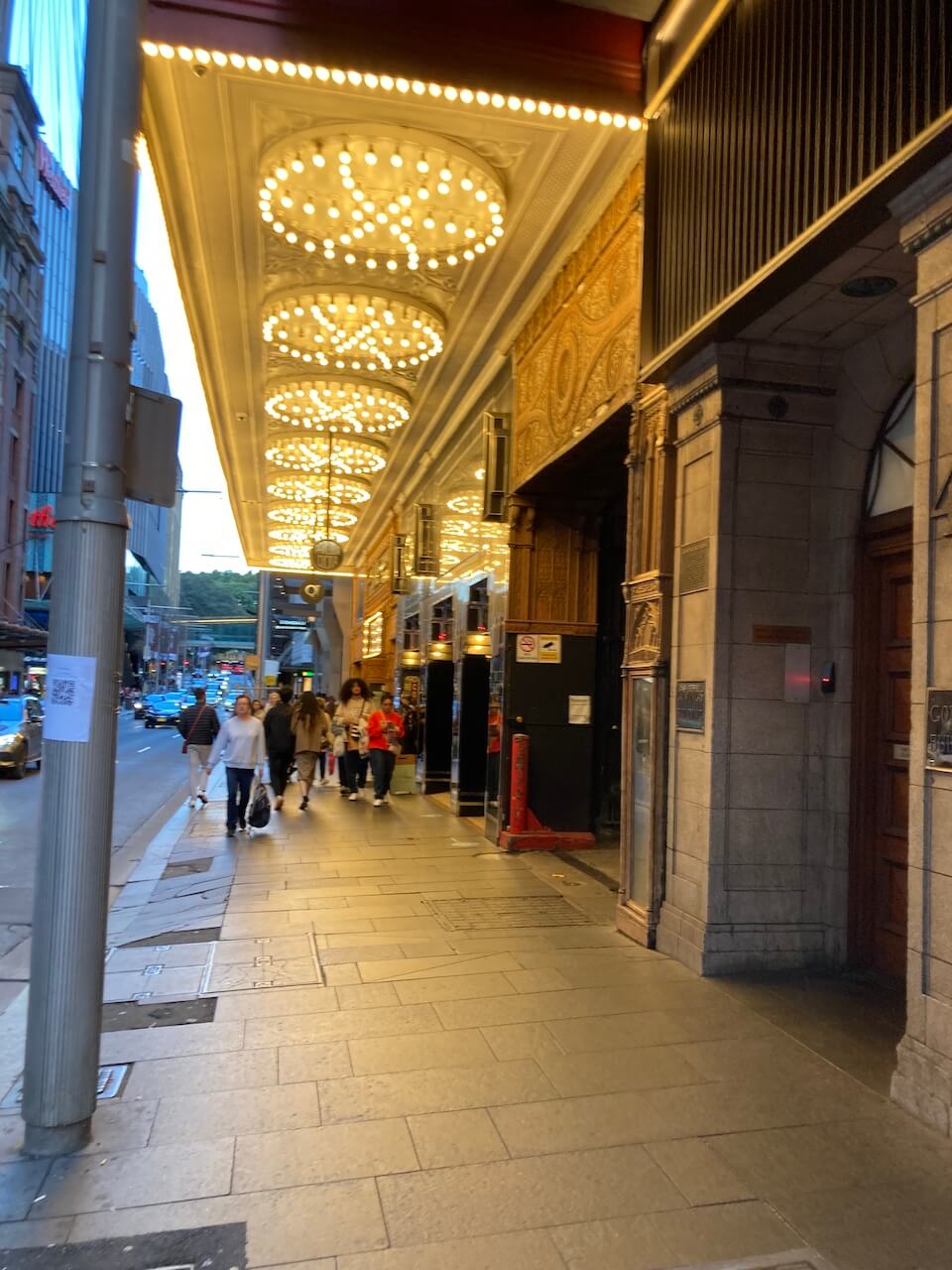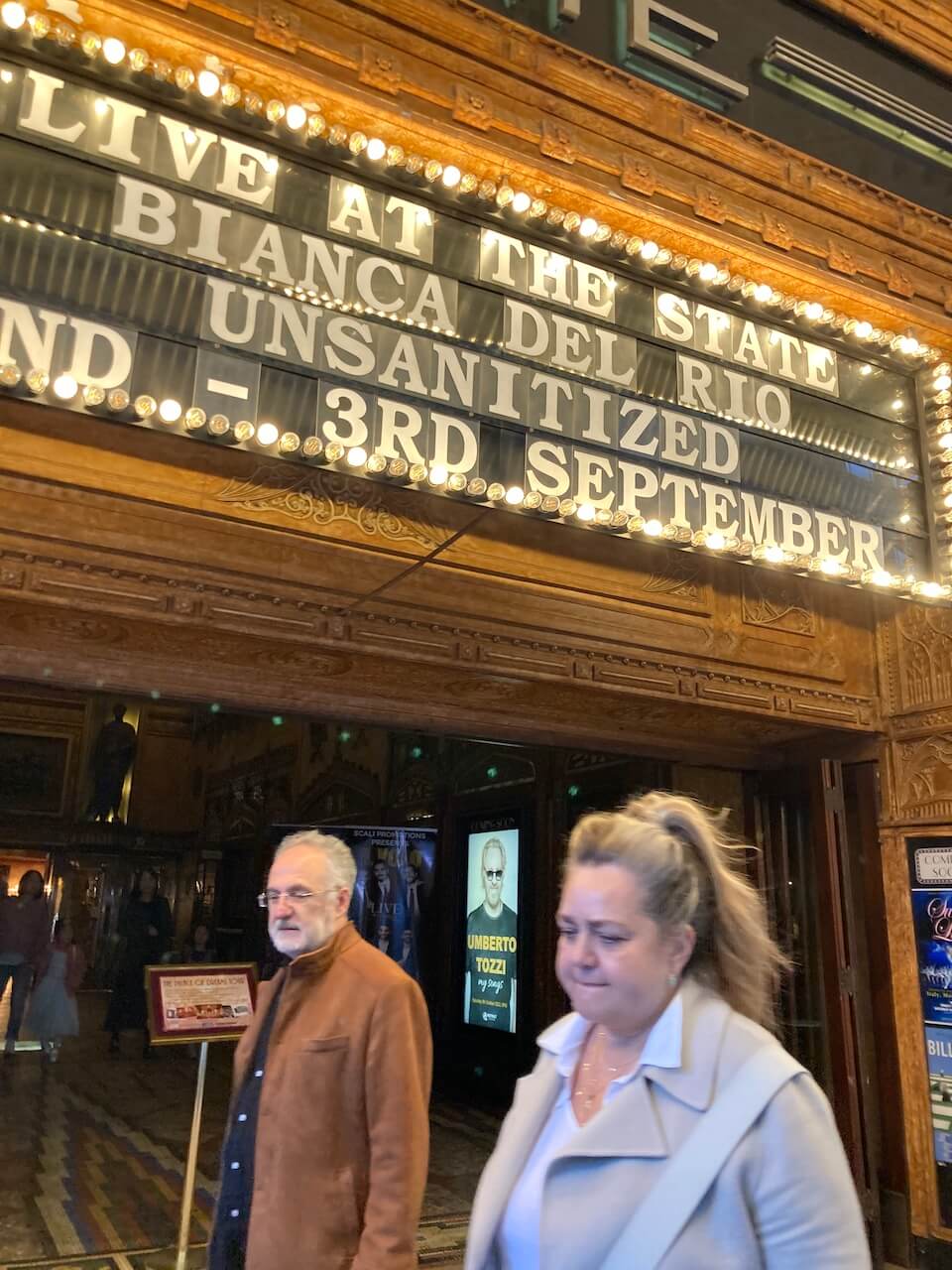 It's very fancy and ornate inside. It was closed so it was hard to see but when it is all lit up it's very beautiful. I took my mum to see Shirley Maclain perform here a very long time ago.
It took me about a five-minute brisk walk back to Town Hall station. I hopped on the train and checked how many steps I had done in about three hours. 13556 steps!!
So that was my Sunday afternoon shopping in beautiful Sydney.Thanks so much for coming along with me and I really hope that you enjoyed the quick tour!
You might also like to check out a previous post about visiting Sydney that you can find here.
Happy Monday!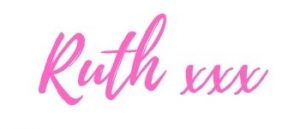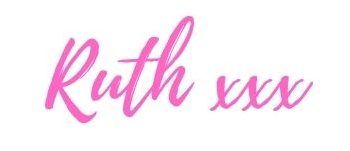 Linking up with Holly and Sarah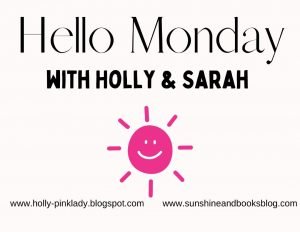 Sharing on