I love reading about style and fashion tips, and I often get great inspiration from Pinterest, magazines, or style books. One of my favorite items in my wardrobe is the simple black and white striped T-shirt. It is just so classic and timeless.
It can be quite easily styled in a variety of ways depending on the occasion. I can style this simple T-shirt for a dressier look or I can style it down for a casual look. It's just fantastic how versatile this t-shirt can be and it's a great inexpensive wardrobe must-have.
I bought this basic round neck black and white striped T-shirt from one of my favorite clothing stores Witchery, and I thought it might be fun to put together a few outfits and have a closer look at a few style tips.
Style Tips For A Casual look
Wearing A Black And White Striped T-shirt With Shorts
This first outfit is super casual and something I might quickly throw together when I need to run errands. I  really love my (well worn) pink sneakers which I paid next to nothing for at Big W. The shorts are from Esprit which has now sadly closed all of its stores here in Australia.
One of the most useful style tips that I like is to combine subtle colors to a simple black and white outfit just to soften the whole look a bit. For this first outfit, I added my dusky pink sneakers and my usual Apple watch which just so happens to have a pink band!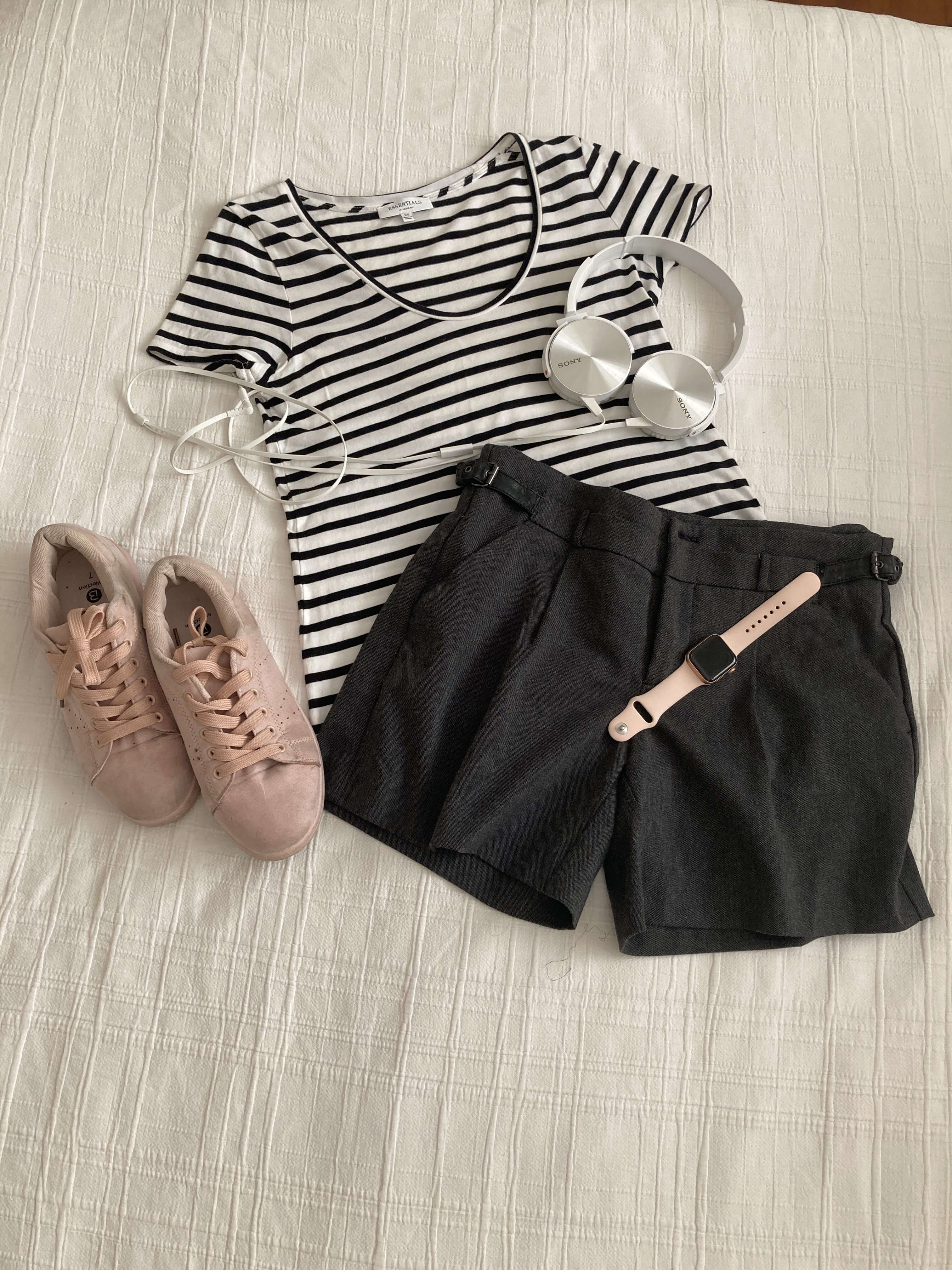 Wearing A Black And White T-shirt In Between Seasons
This next outfit is great for in-between seasons. I don't like being cold so for cooler days I like to throw a jumper over my shoulders. Alternatively, I sometimes like to add a classic denim jacket too. As we are heading into spring here in Australia, the weather is starting to warm up a little bit during the day but it is still too cold especially in the afternoon/evening. So this is the kind of outfit I like to wear during this trans-seasonal time because I can add or take off layers as I need to.
White Sneakers
I love these white Superga sneakers, they are super comfortable and go so well with anything.  Just like this relaxed casual outfit in the picture above.
Sometimes I like to wear my white sneakers with jeans and a blazer for a more tailored but fun look. Other times I have worn my white sneakers with a cute dress. I really love experimenting with the High-Low mix!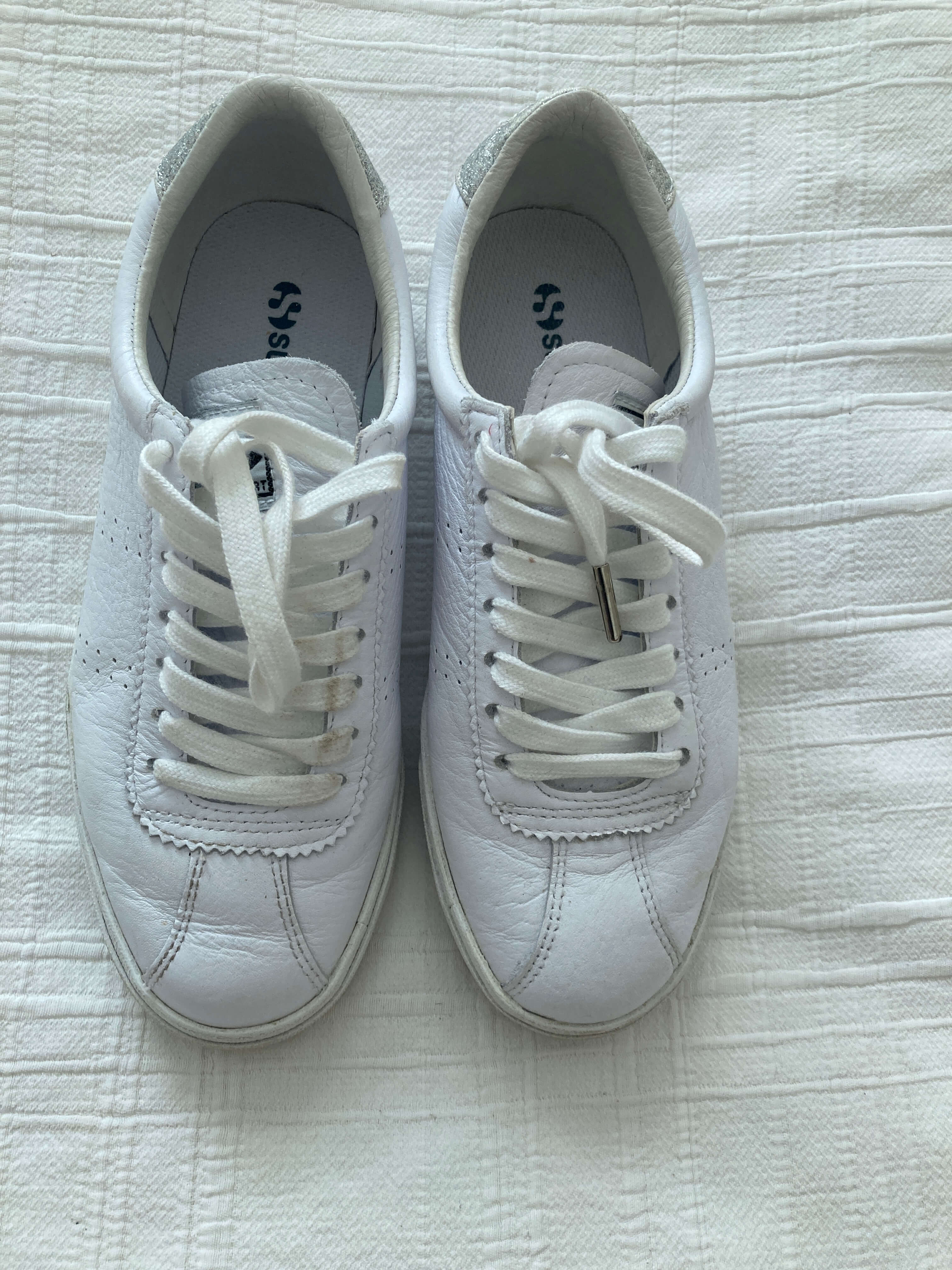 Wearing A Black And White T-shirt With Leggings
For this next outfit, I have put the black and white striped T-shirt together with leggings and ballet flats and this can also be another great trans-seasonal outfit. Combining Ballet flats and leggings works perfectly for a casual yet chic look.
I bought these leggings from ZARA and I really like how they are not see-through. They are the perfect thickness.
The cross-body bag is also a fantastic ZARA find. I was shopping with a friend who has an amazing eye for bags and she spotted this one from about a kilometer away.  This lovely bag is leather and was very reasonably priced.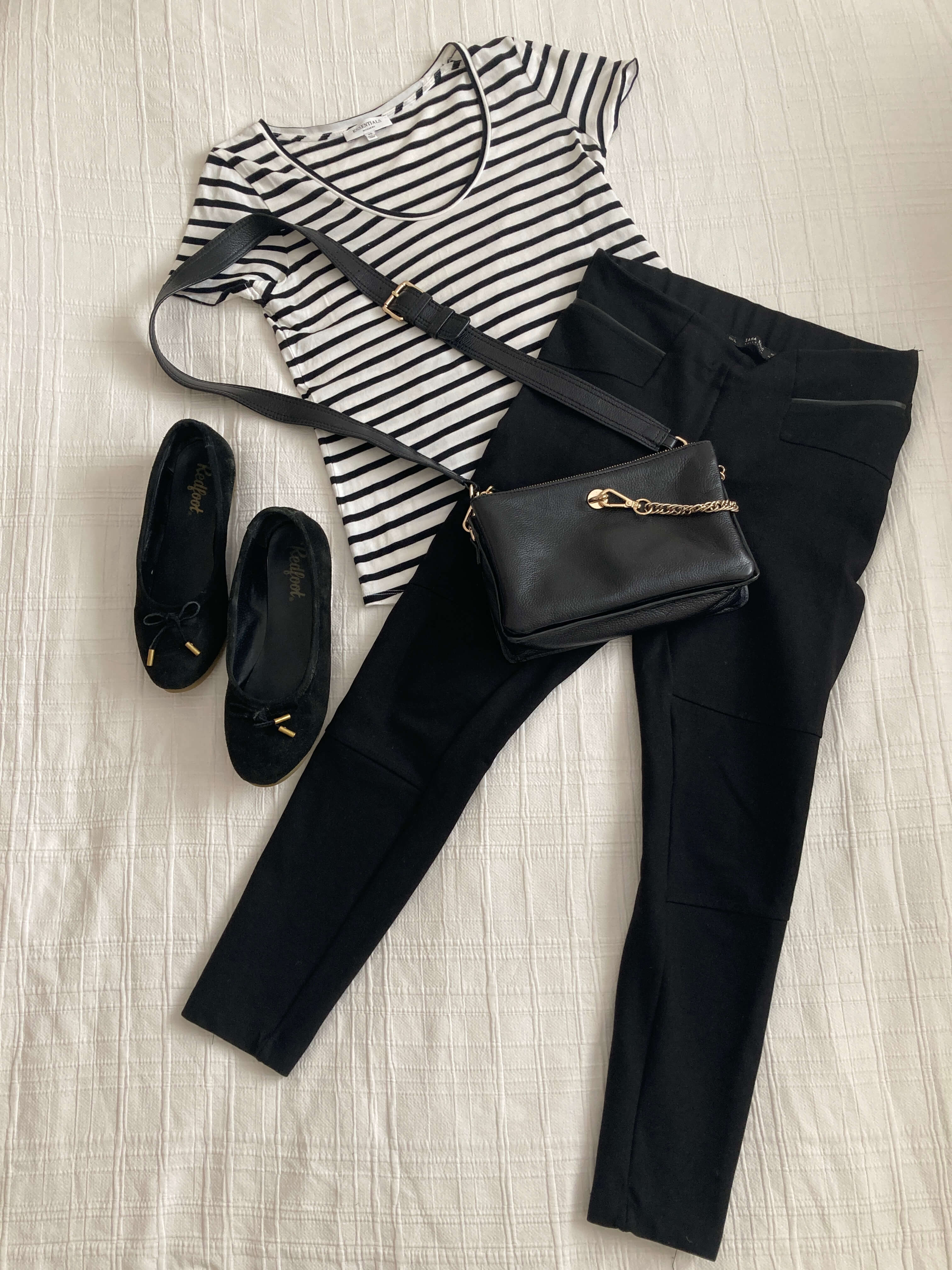 A Dressier Look
Dressing up the black and white t-shirt can be easily done by combining it with a pencil skirt like the one below. The silhouette of a pencil skirt looks very sleek and lifts the outfit to a whole new level. I like to add a brighter colored shoe for a bit of interest and to break up the black and white palette.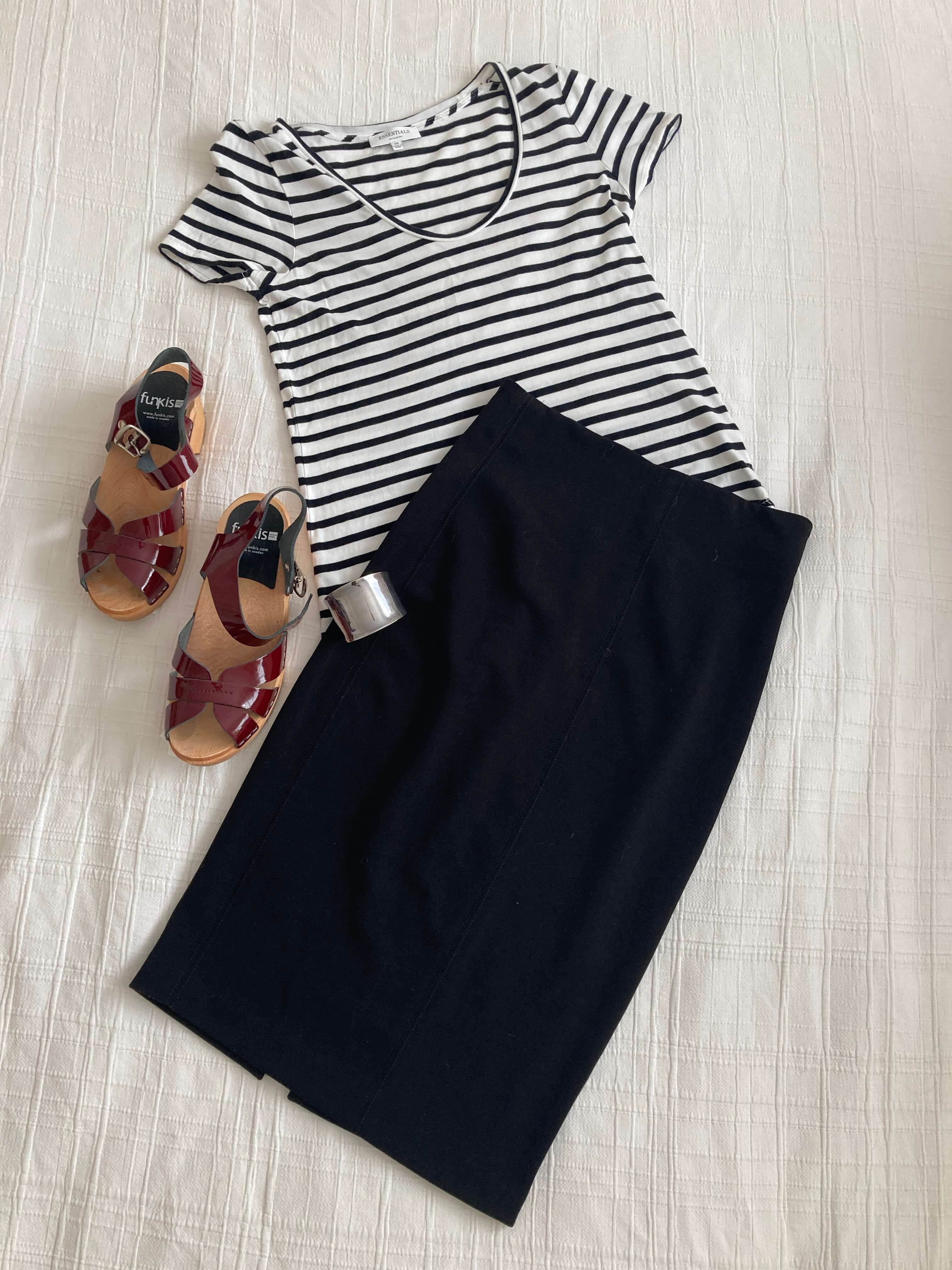 Clogs
I love love love these clogs!! They are just so incredibly comfortable and I think they make any outfit look dressier.  Like I mentioned before I think a nice bright-colored shoe will make the overall outfit look a whole lot more interesting!
By combining the black pencil skirt and clogs with the striped T-shirt automatically makes this outfit look a whole lot dressier. This is something I might wear if I'm catching up with friends for lunch or going shopping in the city.
Silver Jewelry
I like to wear very simple silver jewelry. I really think silver looks beautiful with any black and white outfit. For our wedding anniversary a few years ago my husband gave me this super chunky wrist cuff. He picked it out all by himself and I was so impressed!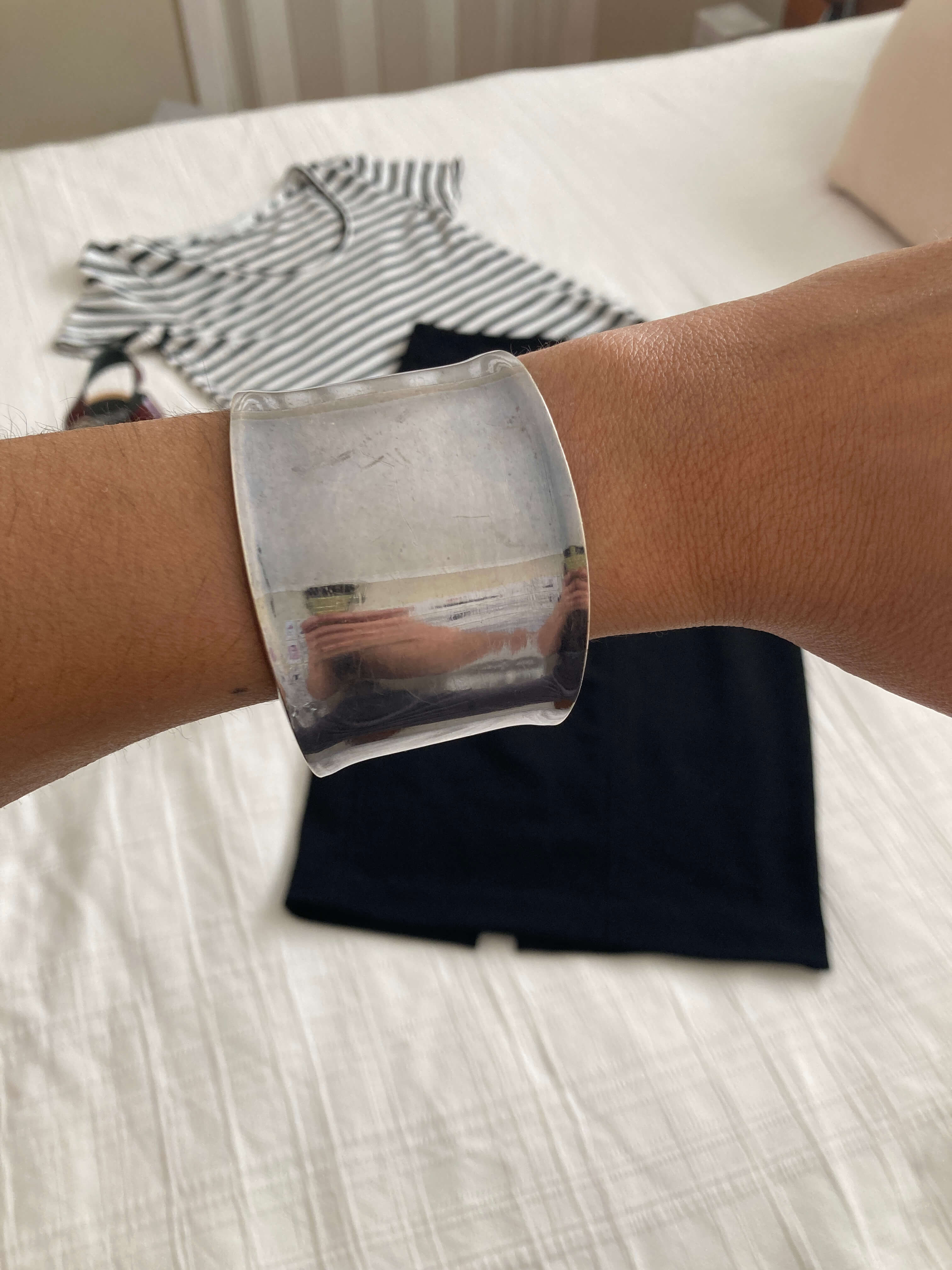 For this last outfit, I combined a really pretty Veronika Maine skirt. The fabric has a sheen with a lovely pattern. I added some cute suede pumps and a big rose clip from Mimco. I love this clip because I can either wear it as a brooch or in my hair.
By adding a silver clutch with a bit of bling, this whole ensemble can be worn out for a dressier occasion. It's cute, stylish, and very feminine.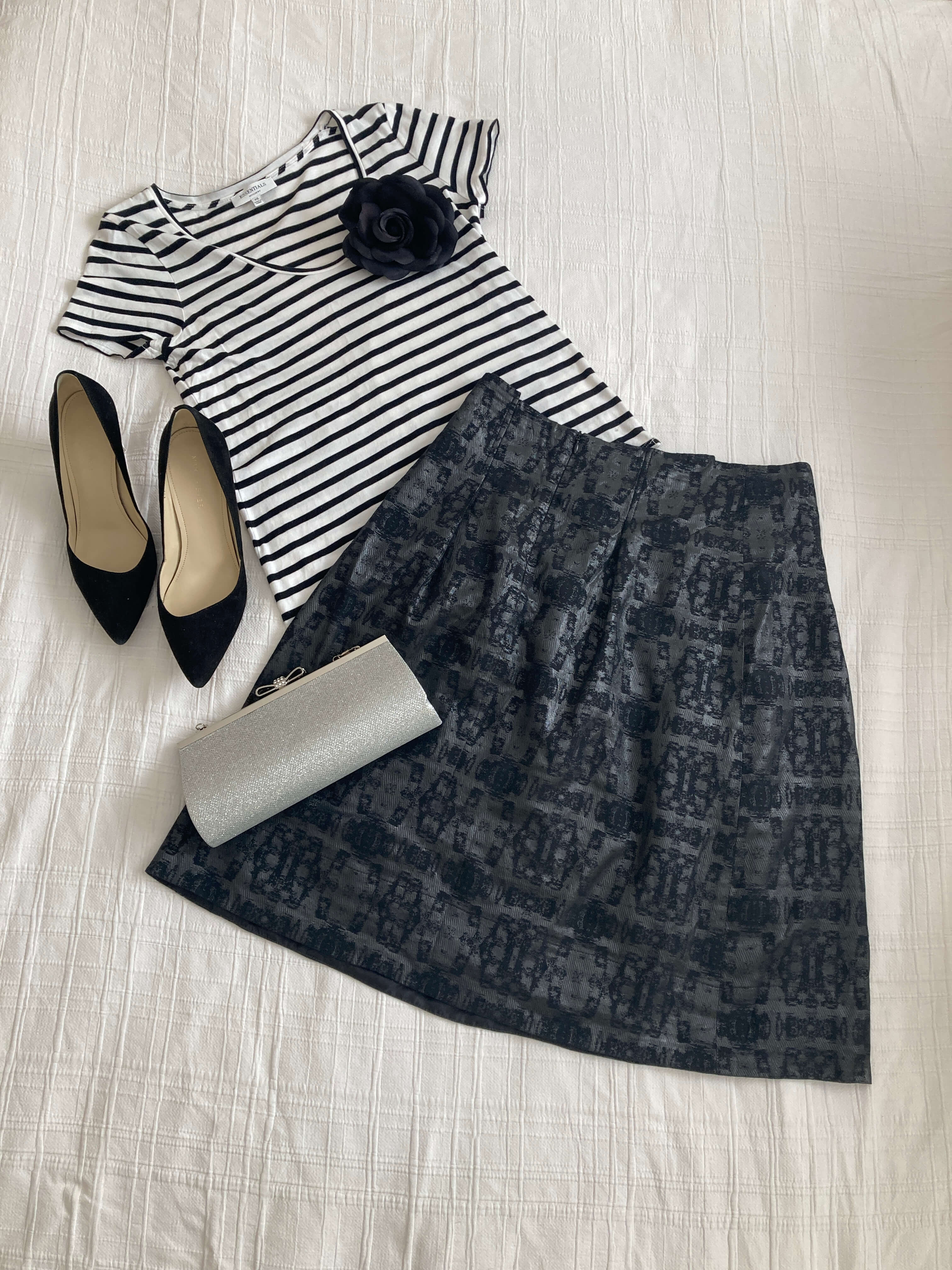 This silver clutch has a cute glittery look and I like using it for special evening occasions. It's by Gregory Ladner who has a great variety of pretty accessories that are very reasonably priced.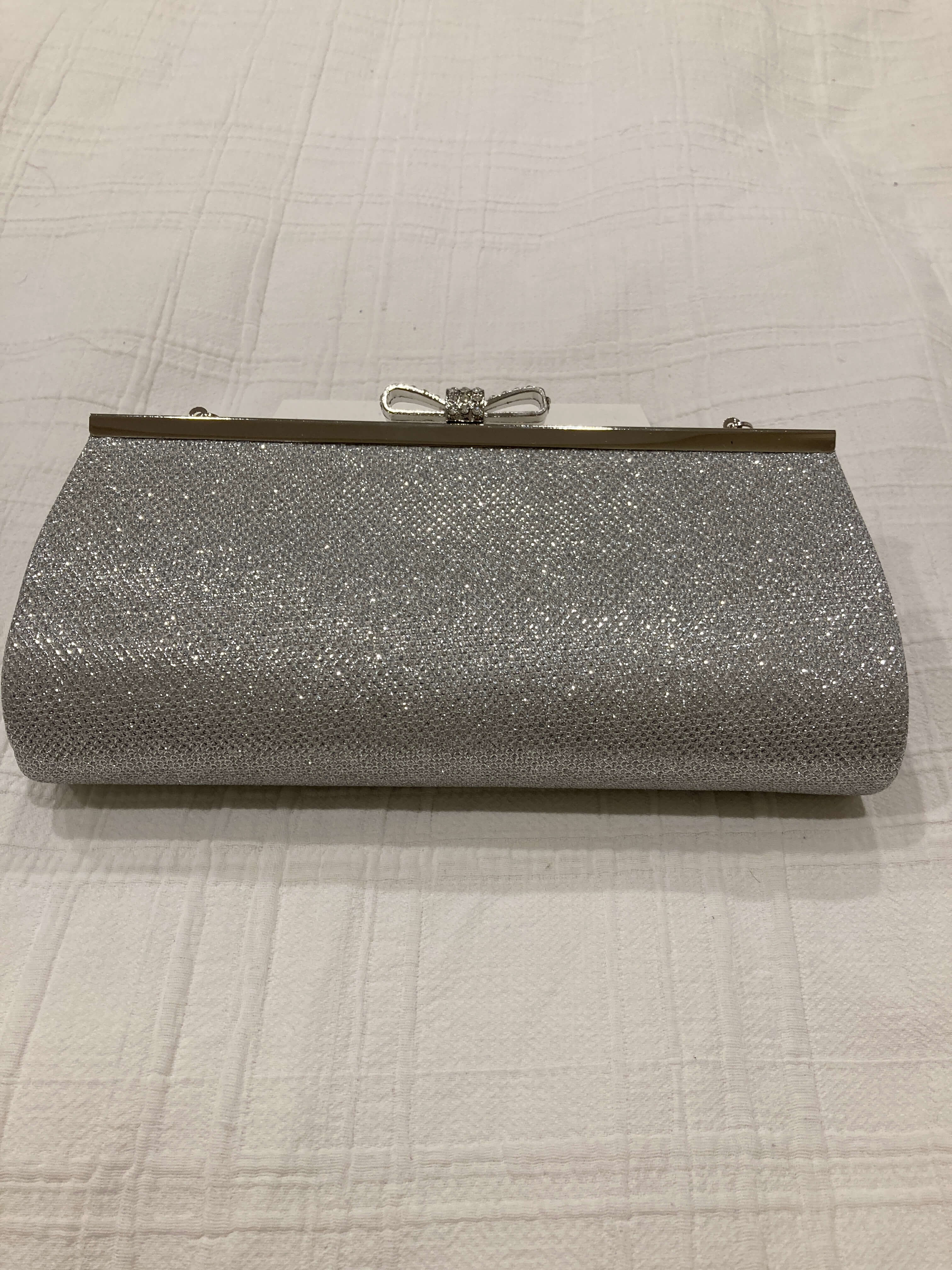 The sued pumps from Marc Fisher are unbelievably comfortable. I know they don't look it but they really are. If I had known how great they were going to be I would have bought another pair.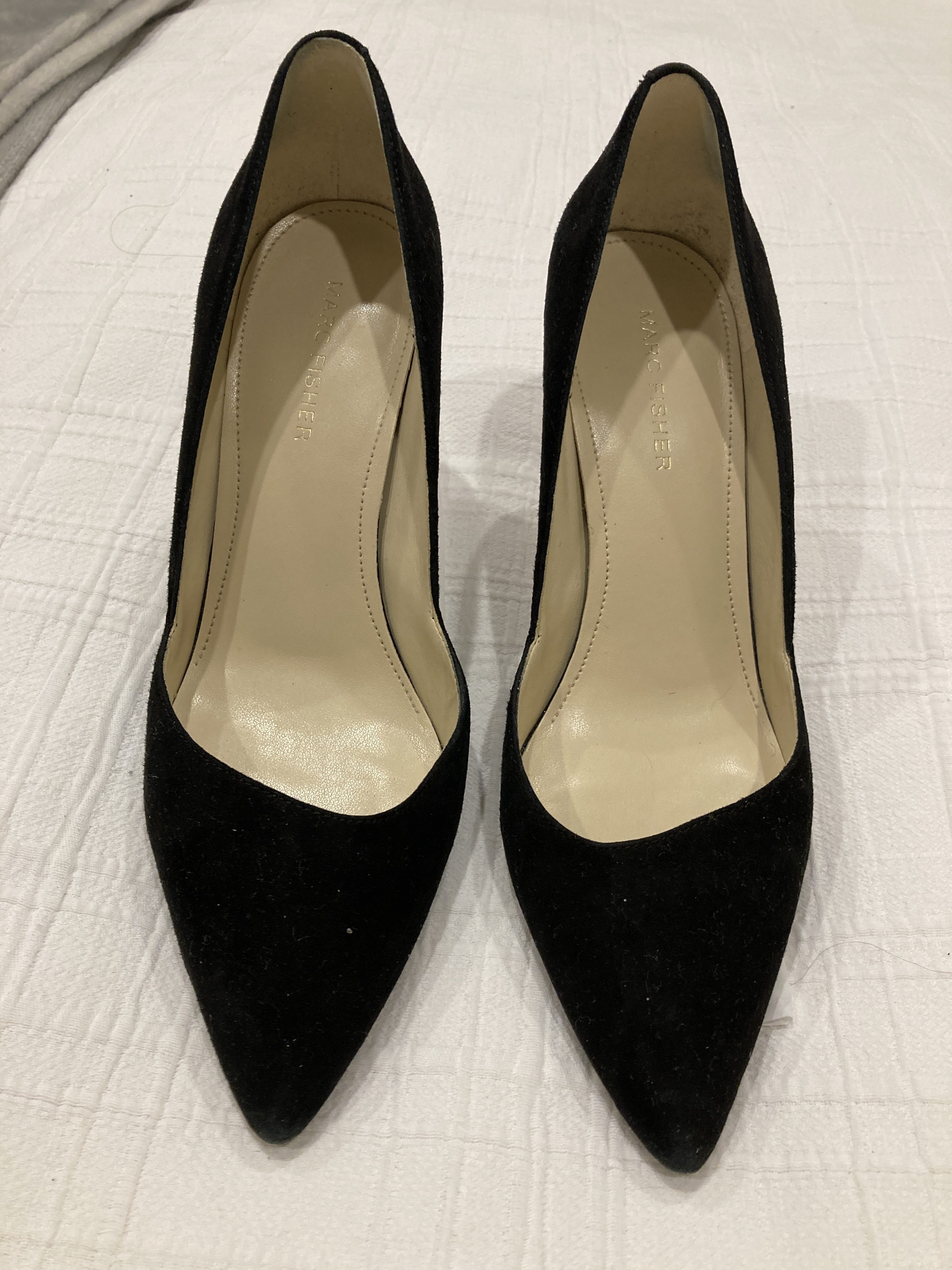 I have worn gorgeous-looking shoes that have made me want to throw them under an oncoming truck and walk around the streets barefoot. There is nothing worse than being in agony when I am out and supposed to be having fun!
I hope you liked some of these style tips and that you enjoyed looking at these outfits as much as I enjoyed putting them together. Thanks for stopping by!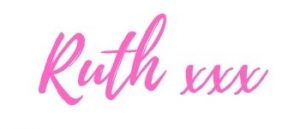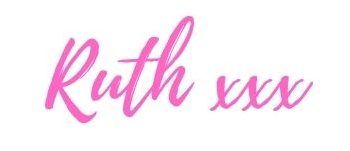 If you would like some ideas for preschool teacher outfits, you can find them here