There are so many benefits of playdough in early childhood apart from the fact that it is just so much fun! Playdough is and always will be a favorite activity for kids.
All the rolling, pinching and smooshing offers countless hours of entertainment. But apart from all this, playdough offers a wide variety of valuable learning benefits and opportunities for children. This is why you will find playdough in most early childhood education settings.
Benefits of Playdough for Kids
1.Fine Motor Development
By squishing, rolling, cutting, and poking the playdough, kids are actually giving their muscles a great workout. Their little hands build up strength, and this will help them get ready for using scissors and learning to hold a pencil to write.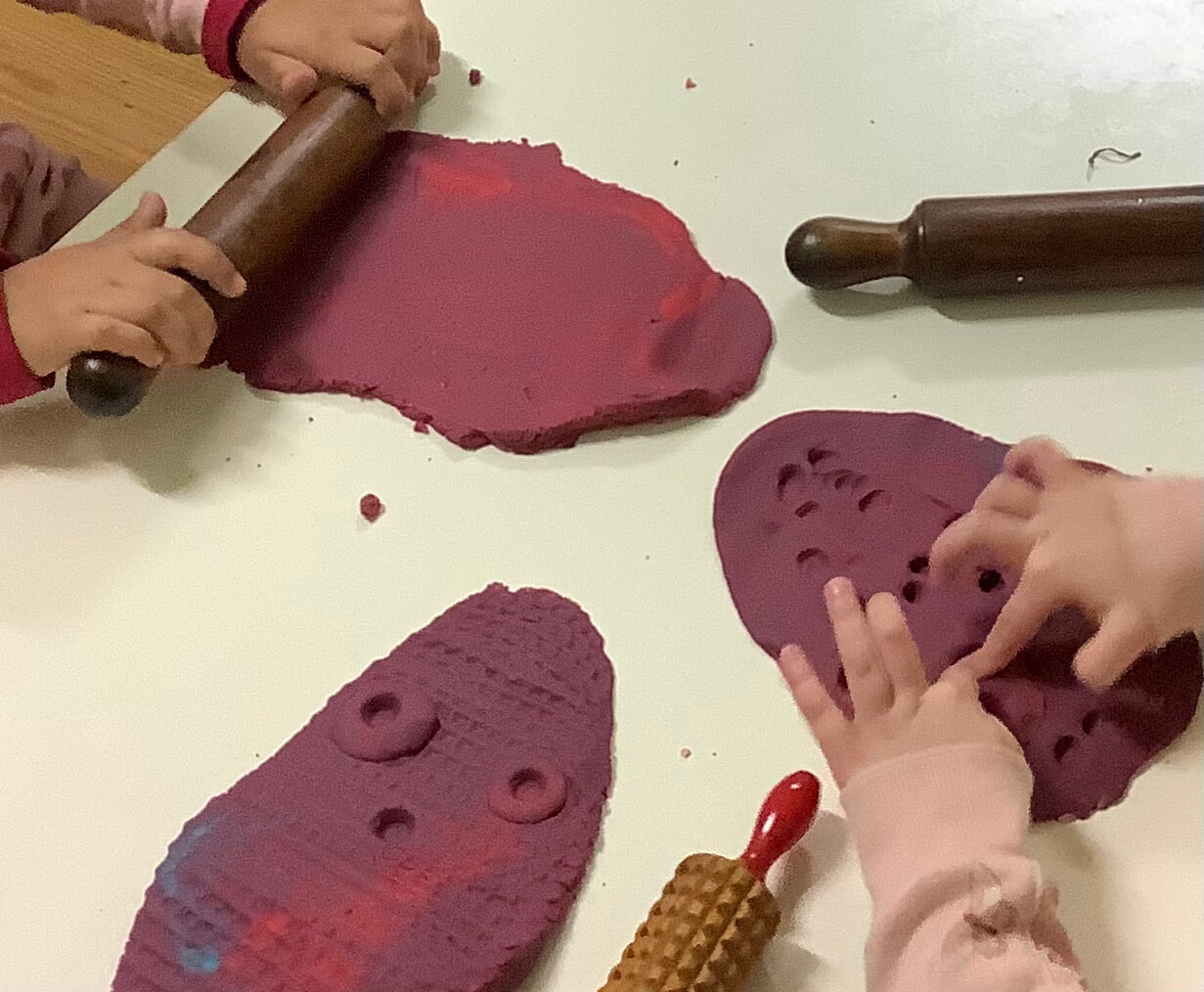 2. Maths and Literacy Development
We make playdough with the children at preschool and this is a fantastic way of teaching the children early maths concepts such as measurement.
Children can also roll out different shapes using cookie cutters as well as form two and three-dimensional shapes.
Playing with playdough is also a perfect opportunity to discuss size, length, and weight. Kids love to roll out long snakes and compete with their friends to see who can make the longest!
3.Vocabulary Development
Through playdough, children have opportunities to listen and have conversations with their parents, friends, and teachers. Furthermore, they can talk about and describe what they have made using the playdough.
4. Concentration
Playdough is a nice quiet activity where kids can spend a long period of time involved in what they are making. Therefore the more absorbed they are in their creations the more they will stretch their concentration spans.
5. Creativity
There is an endless possibility of creations children can make out of playdough. Indeed they can mold and shape whatever takes their fancy. In addition, they can add detail and embellishments as far as their imagination takes them.

6. Science Concepts
Actually following a recipe and making playdough with children is a perfect opportunity for them to observe, predict and discuss what happens when all the ingredients are mixed together.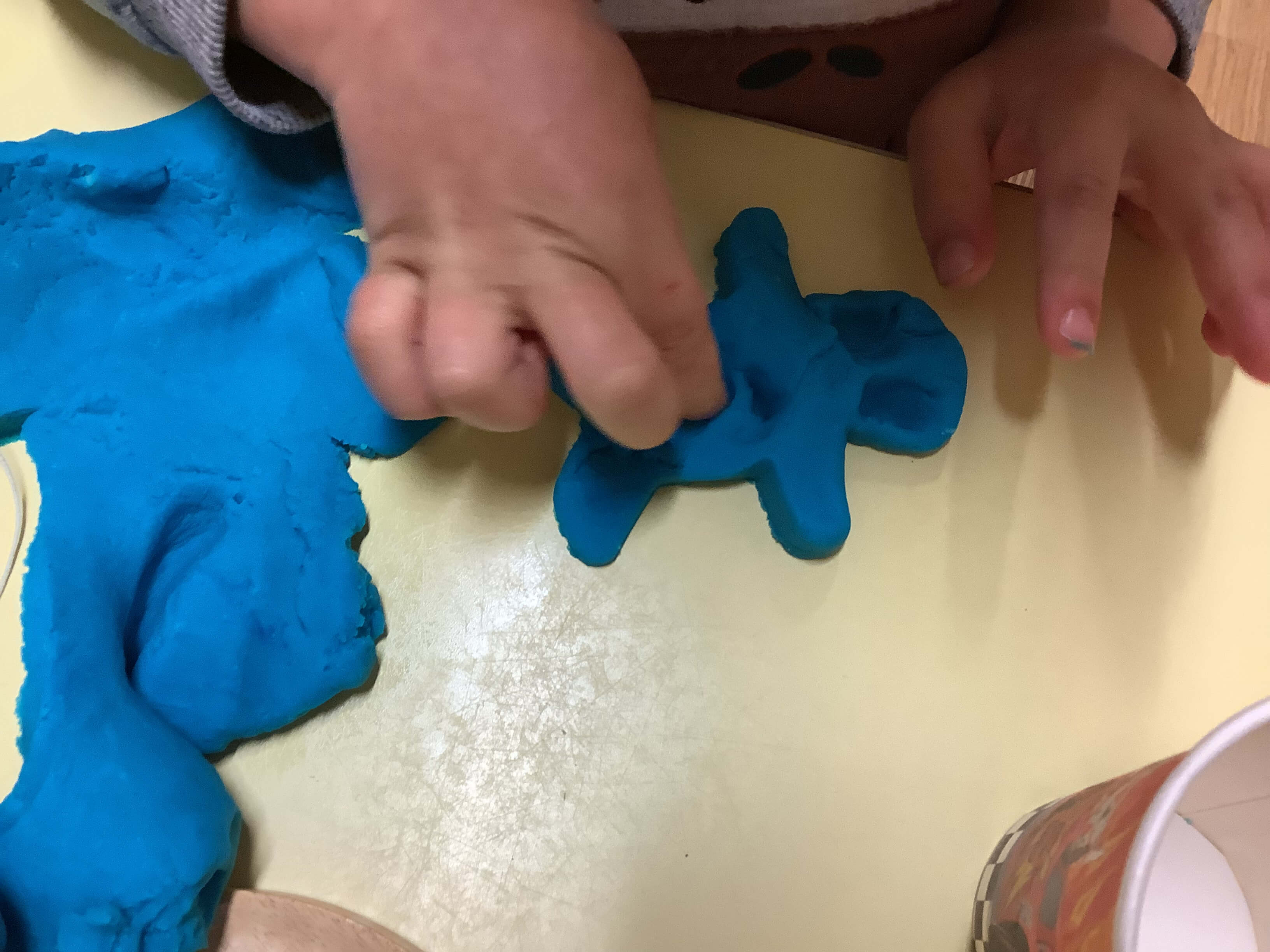 7. Therapeutic Benefits
Undoubtedly playdough is a very calm and soothing activity. The act of squishing the playdough acts almost like squeezing a stress ball. Moreover, manipulating the dough can ease tension and stress. We often encourage children at preschool to spend time playing with the dough if they are feeling anxious or overwhelmed.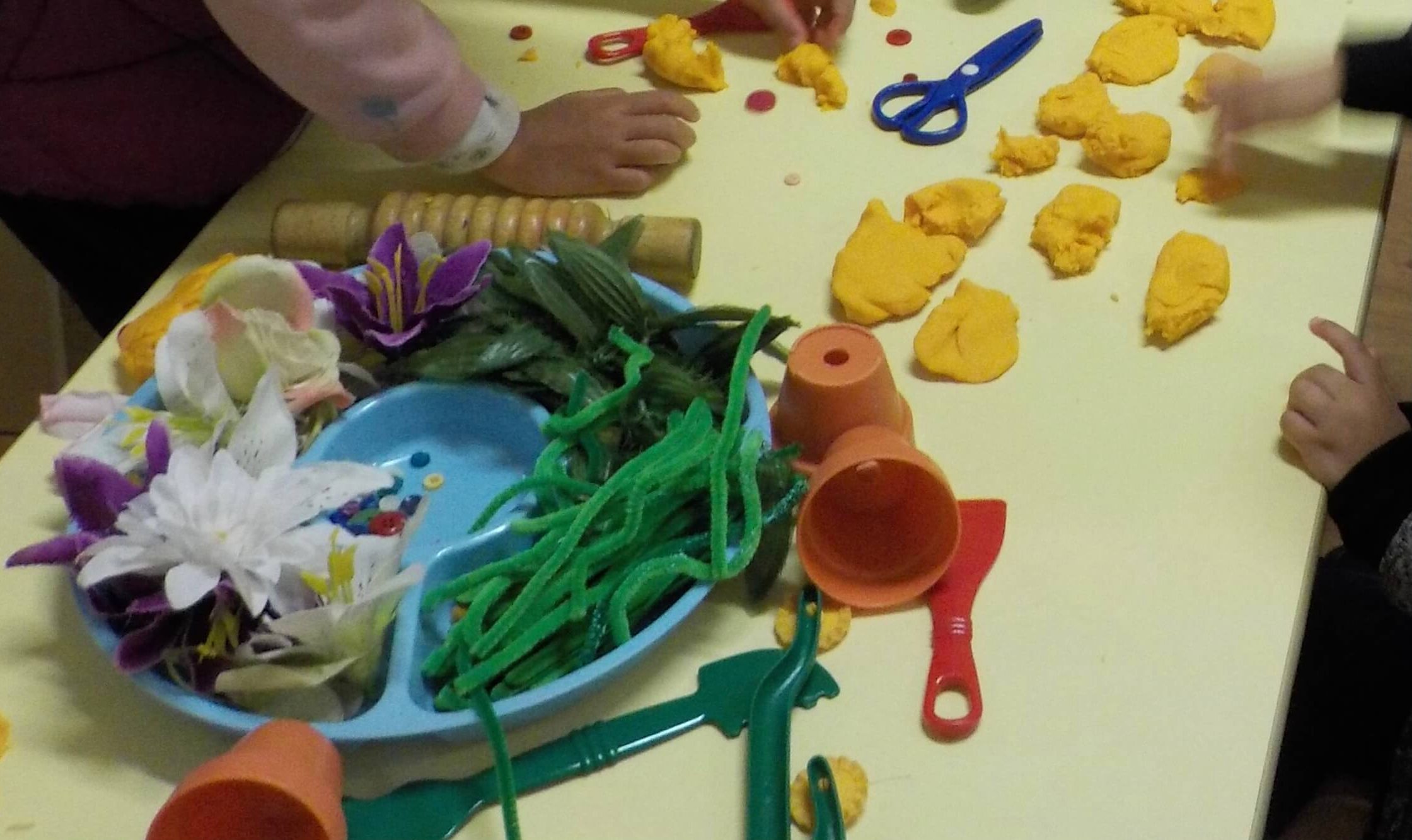 As you can see there are just so many benefits of playdough in early childhood. So it's really worth it even if it can be a bit messy!
No-Cook Playdough Recipe
Ingredients
3 Cups Plain Flour
1 Cup Cornflour
1 cup Salt
4  Tablespoons Cream of Tartar
5 Tablespoons Oil
3  cups Boiling Water
Food Colouring of your choice
Method
Simply mix all the ingredients together in a big bowl until the playdough comes together.
knead and let cool.
Playdough can be stored in the fridge for up to 2 months. Make sure it is in a sealed bag or container.
This is the recipe we use at preschool and it is hands down the best recipe. Over the years we have tried many different recipes and for this reason, I can confidently say this one will give you the softest, most malleable playdough ever!
Finally~
If you are interested in reading about the benefits of lightboxes in early childhood. You can find it here.