Hi friends, I know a lot of you are enjoying Summer at the moment and I'm feeling a bit jealous looking at all your sunny pics haha! As for me here in Sydney, it's been freezing cold so this weekend has been all about staying warm and cozy! Hope you all had a great weekend. Here's a snapshot of mine for today's post, thank you so much for stopping by to have a read. I always appreciate it so much!!
Friday Night
We had our first Friday of the month dinner with my family at our place on Friday night and we had a blast. I love my family so much and every time we get together we have the best time. Not everyone could make it this time around and we missed a couple of family members. One had to work and the other had another commitment. But that's ok, we'll blink and before we know it, it will be our July get-together! Time flies by so crazy fast!
I tried to keep the menu simple. With Steve working Saturday evening it meant that I didn't have my right-hand man to help me. Because he's in hospitality he knows exactly how to time things just right so that the food miraculously appears all hot and ready on the table. But I think I did ok and everything turned out great.
We started with a cheeseboard.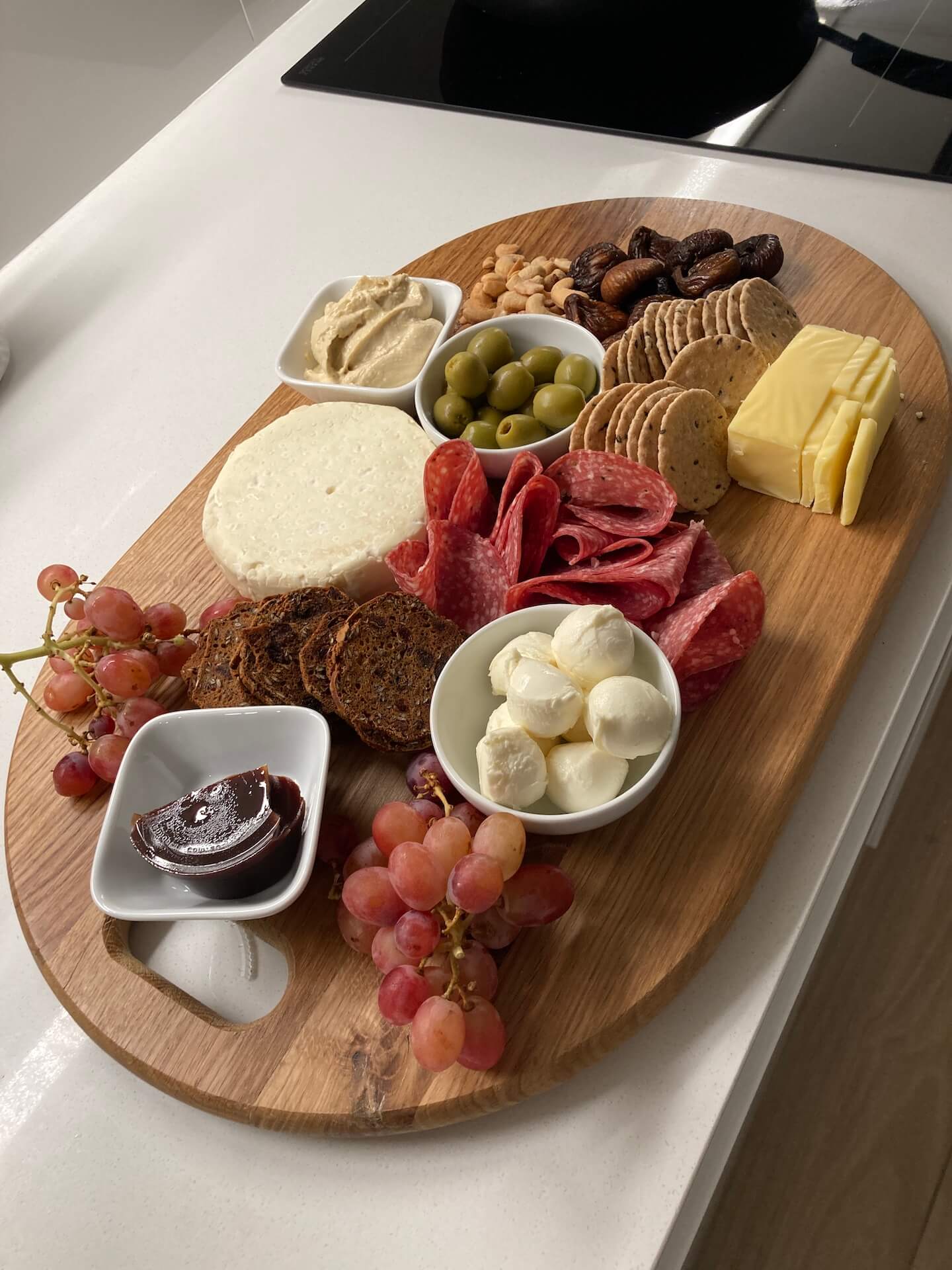 I made Mediterranean chicken served with a big salad, rice, crunchy baked potatoes, and garlic bread. Because you can never have enough carbs!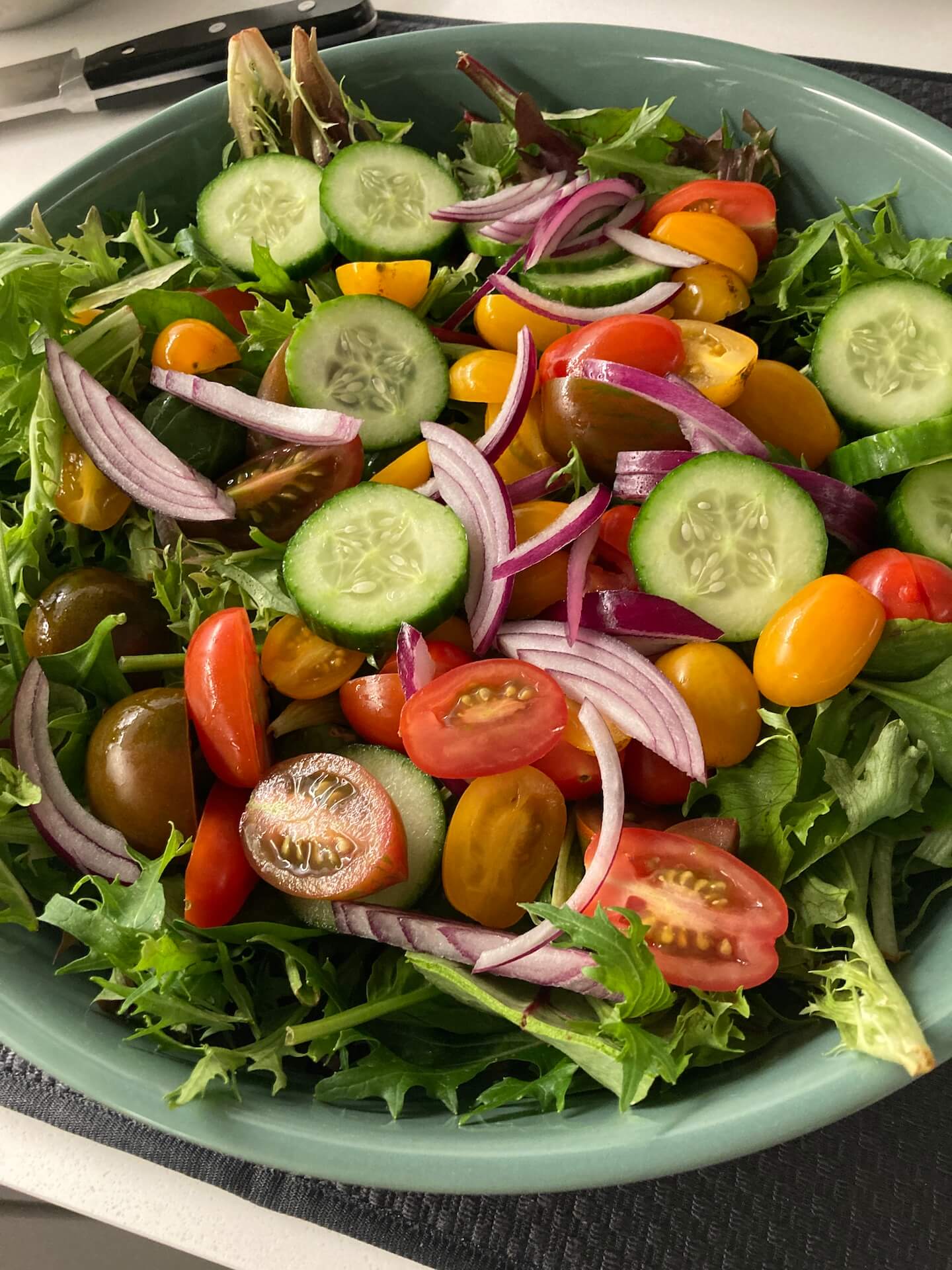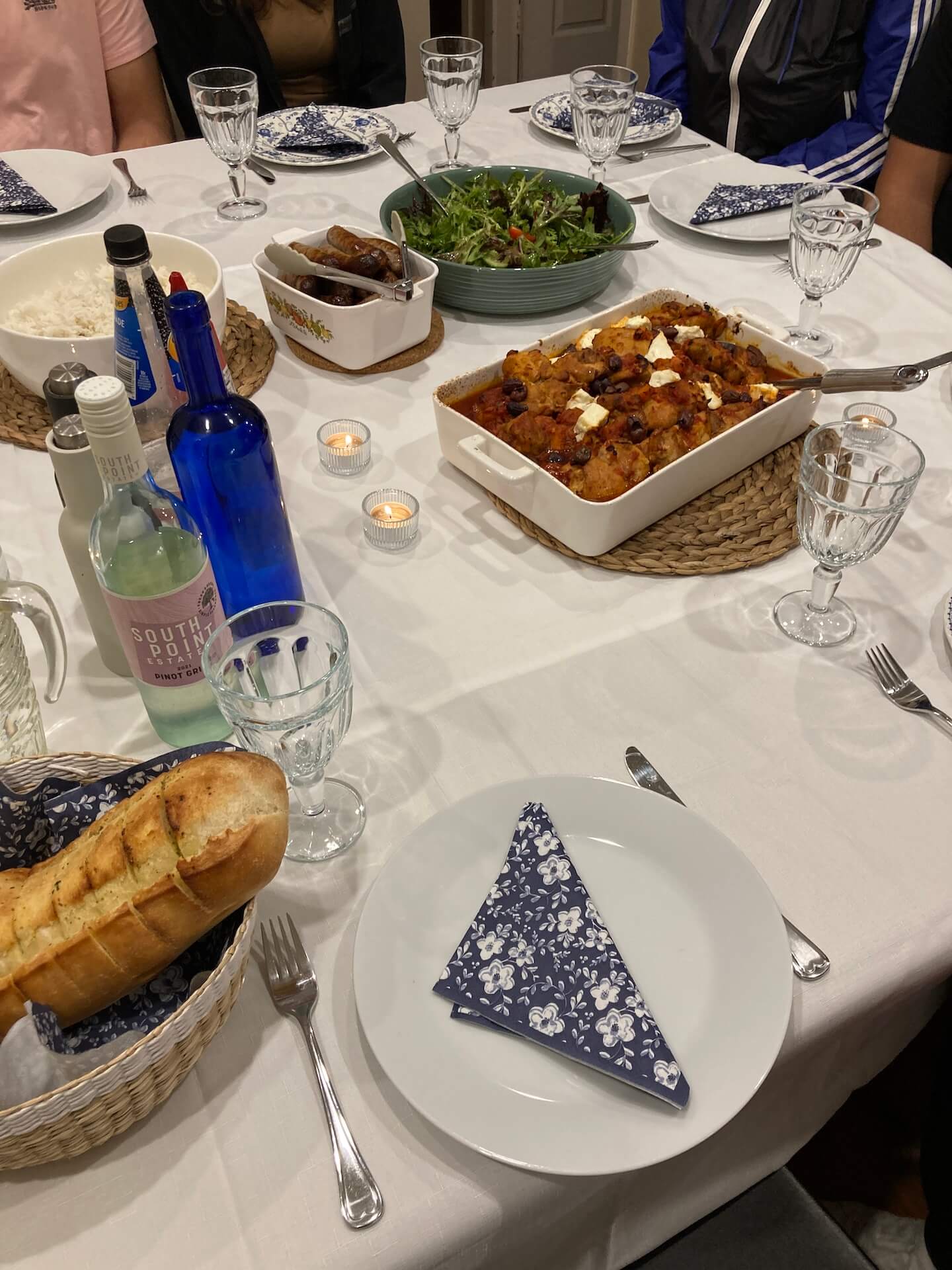 For dessert, my aunty brought a big chocolate cake and I completely forgot to take a photo. But everybody loved it.
Saturday
I went to the bakery to pick up some bread rolls and on the way back to the car. I was struck by how blue the sky was. It was bright blue and sunny but super cold and windy.
I spent most of the day doing some chores that I didn't get to during the week. I went to change my son's bed sheets. He normally strips his own bed but routine flew out the window this week. He was sick again with an upper respiratory tract infection plus he had a bunch of assignments due. Anyway, when I went to get the sheets off his bed I heard an unimpressed miaow. My little cat was staying warm and cozy all wrapped up in the sheets. Ha! she wasn't too happy about having to move!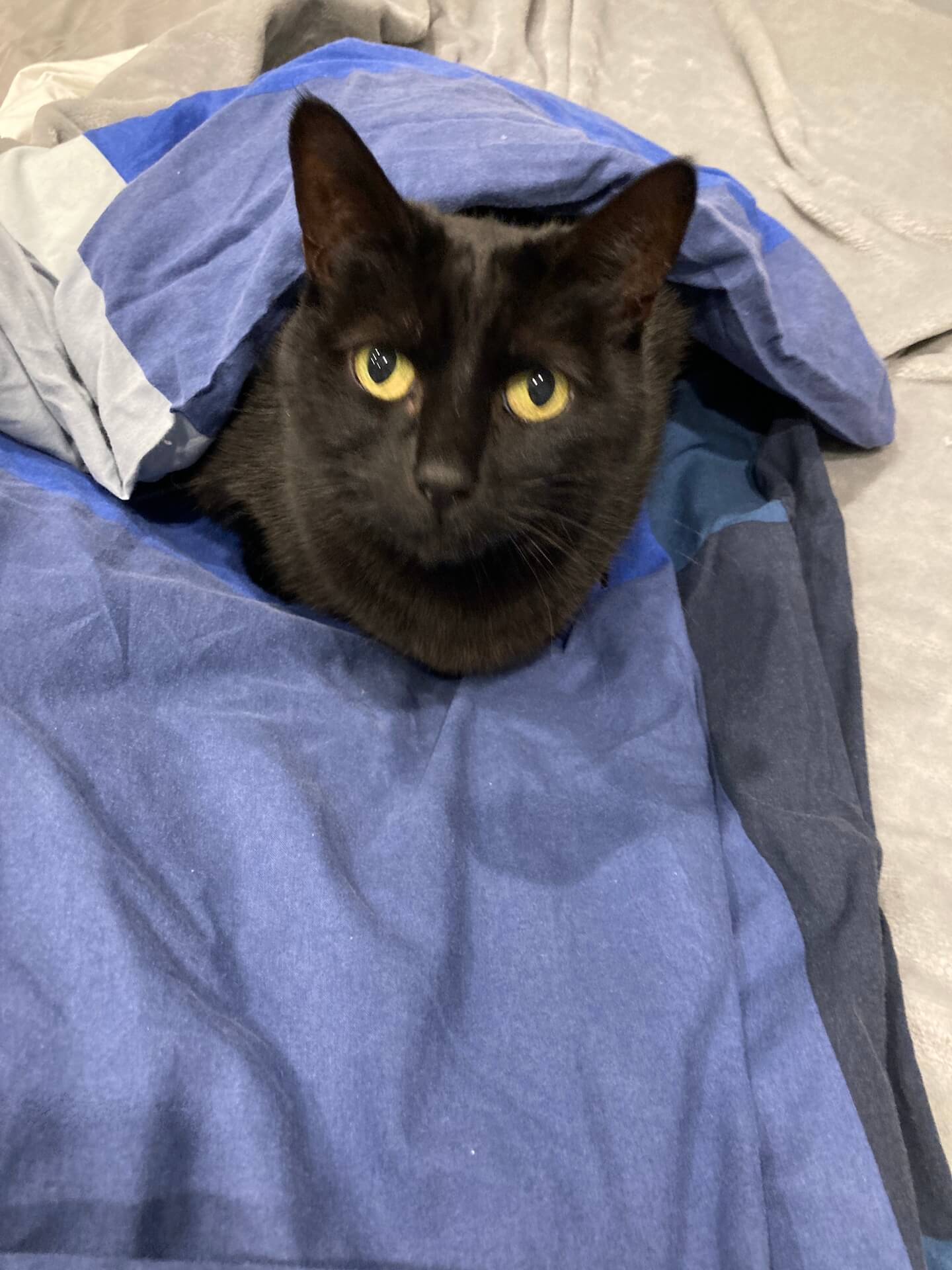 I watered the plants with this cute watering can I picked up from Ikea a while ago. Initially, I didn't like it because the water spilled if I tipped it too fast. But I have learned to tip slowly and it works great.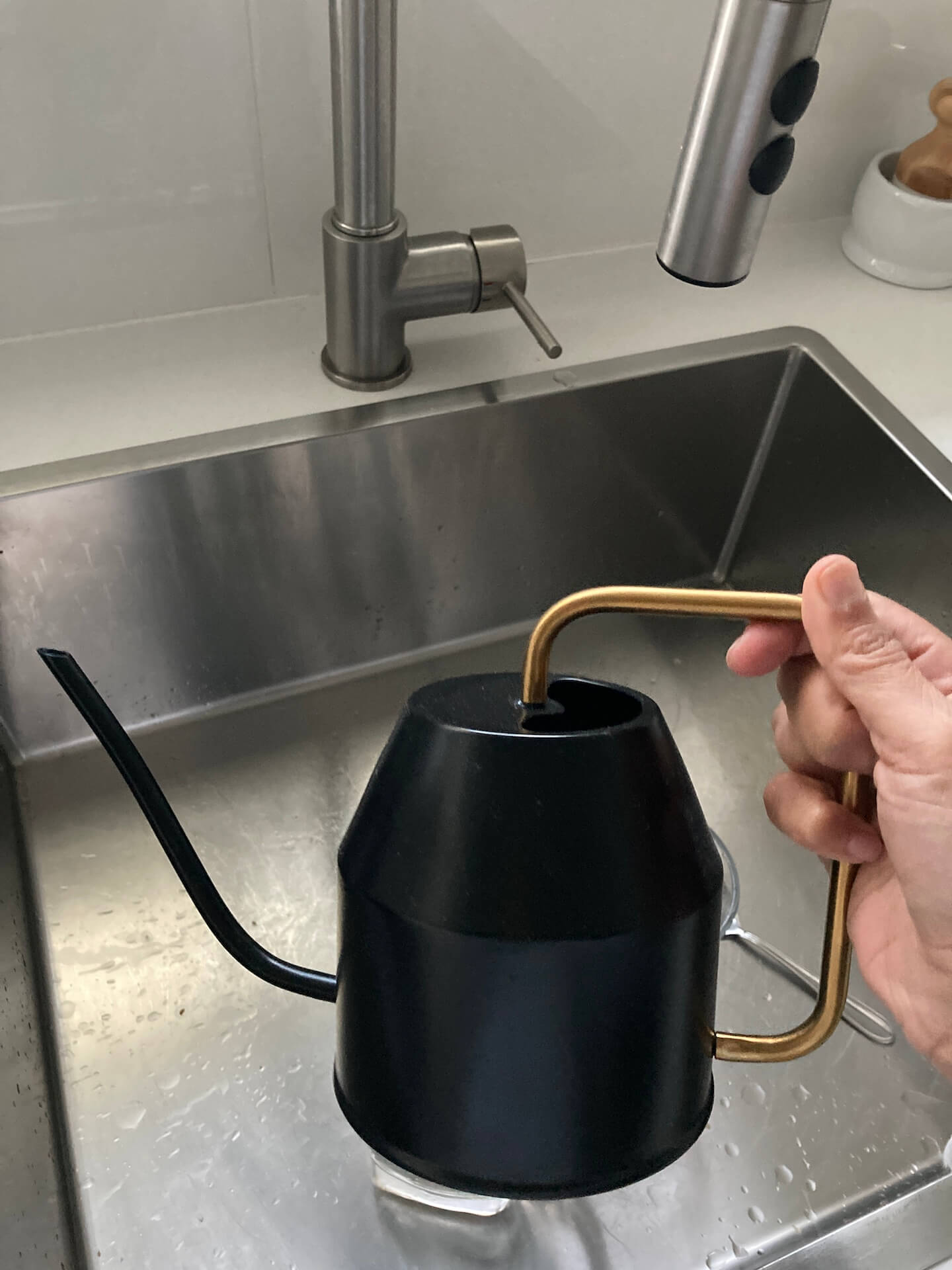 A couple of months ago my Monstera plant had lots of new leaves that sadly turned brown and then black. When I googled it. Google said that it was because I wasn't watering it enough. So now I am making sure that I water every Saturday. The same goes for my Peace Lily. So far so good. No more droopy plants or brown/black leaves. Fingers crossed these lovely plants survive my brown thumb.
I washed my rangehood filters. I've heard you can put them in the dishwasher?? I didn't this time but I should try it next time.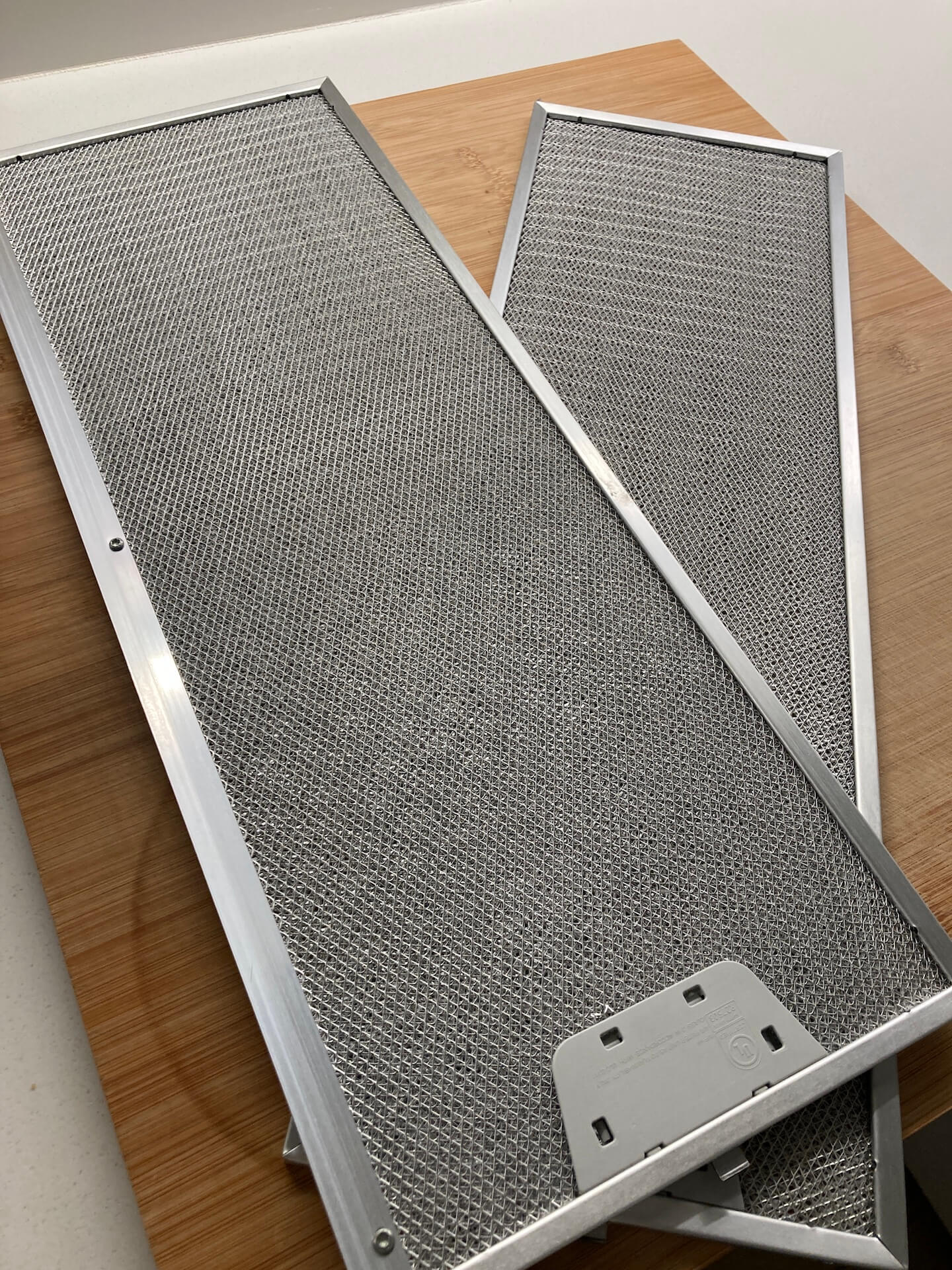 A Surprise Dinner Invitation
I was all set to spend the evening home alone watching a movie under a cozy blanket after dinner. Like every Saturday Steve was at work and Sam was out with his lovely girlfriend. But my friend rang me at around 6.00 pm and invited me over to her house for dinner. We only live a few streets away so I said YES! Got changed and was there in a flash. Impromptu dinner plans are so much fun and we had a great time.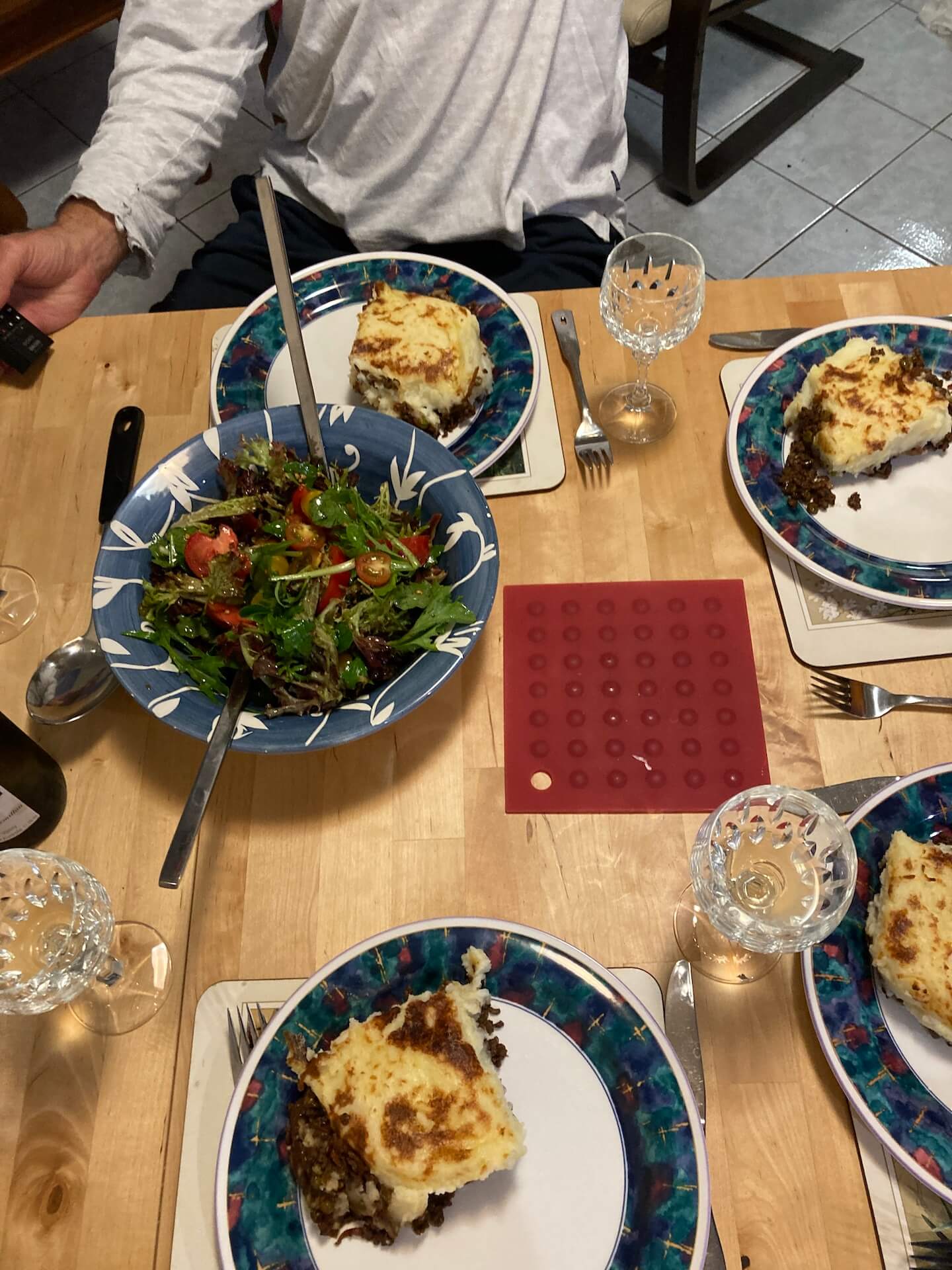 She made cottage pie and I found out why hers always tastes so good. She mixes parmesan cheese into the mashed potato before she spreads it over the mince. I will be doing this from now on for sure!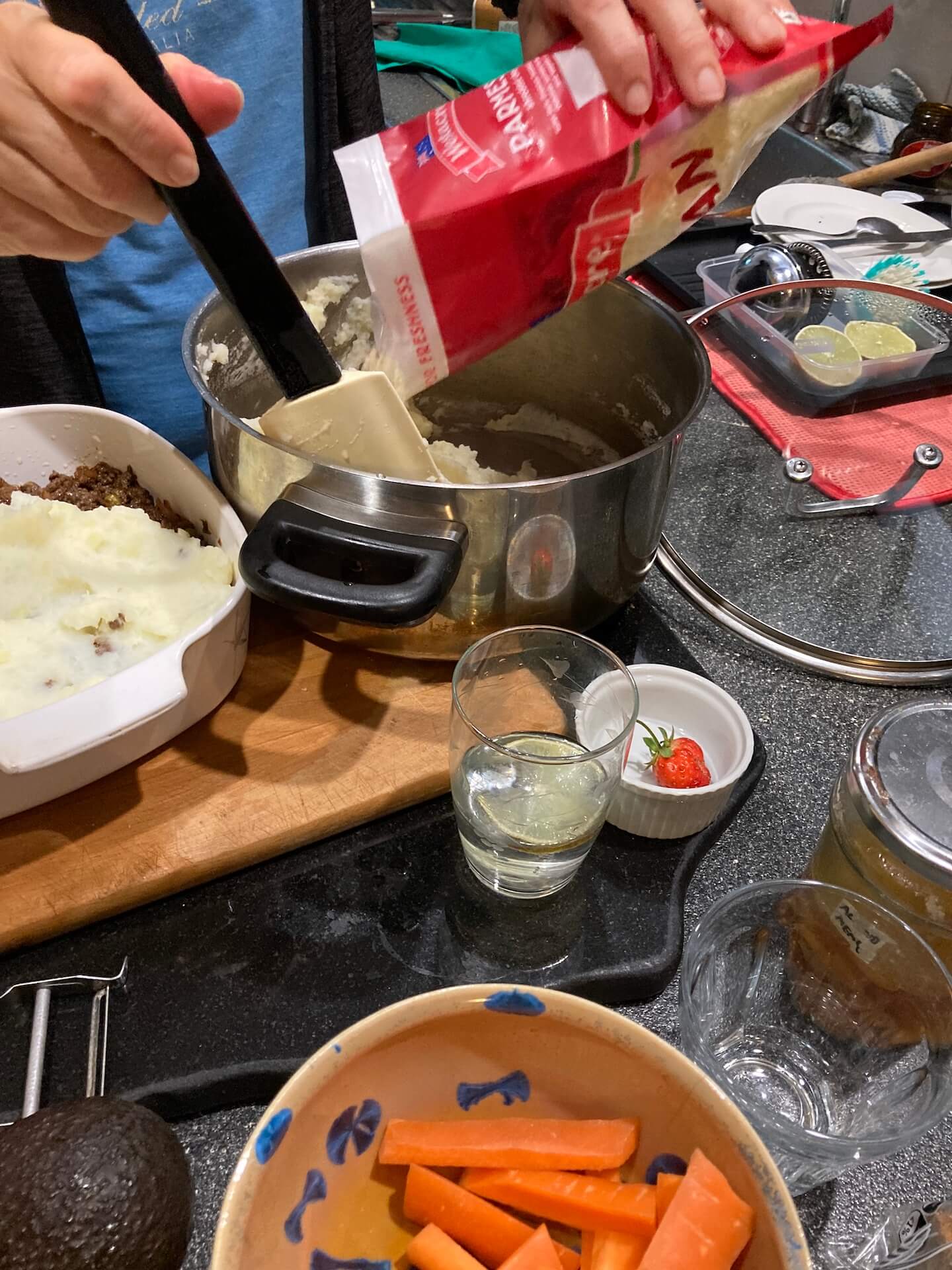 Sunday
We all slept in and skipped breakfast. Before we knew it, it was lunchtime. We had leftovers from Friday night (yes, I always seem to over cater). Steve went to work and I caught up on some blogging.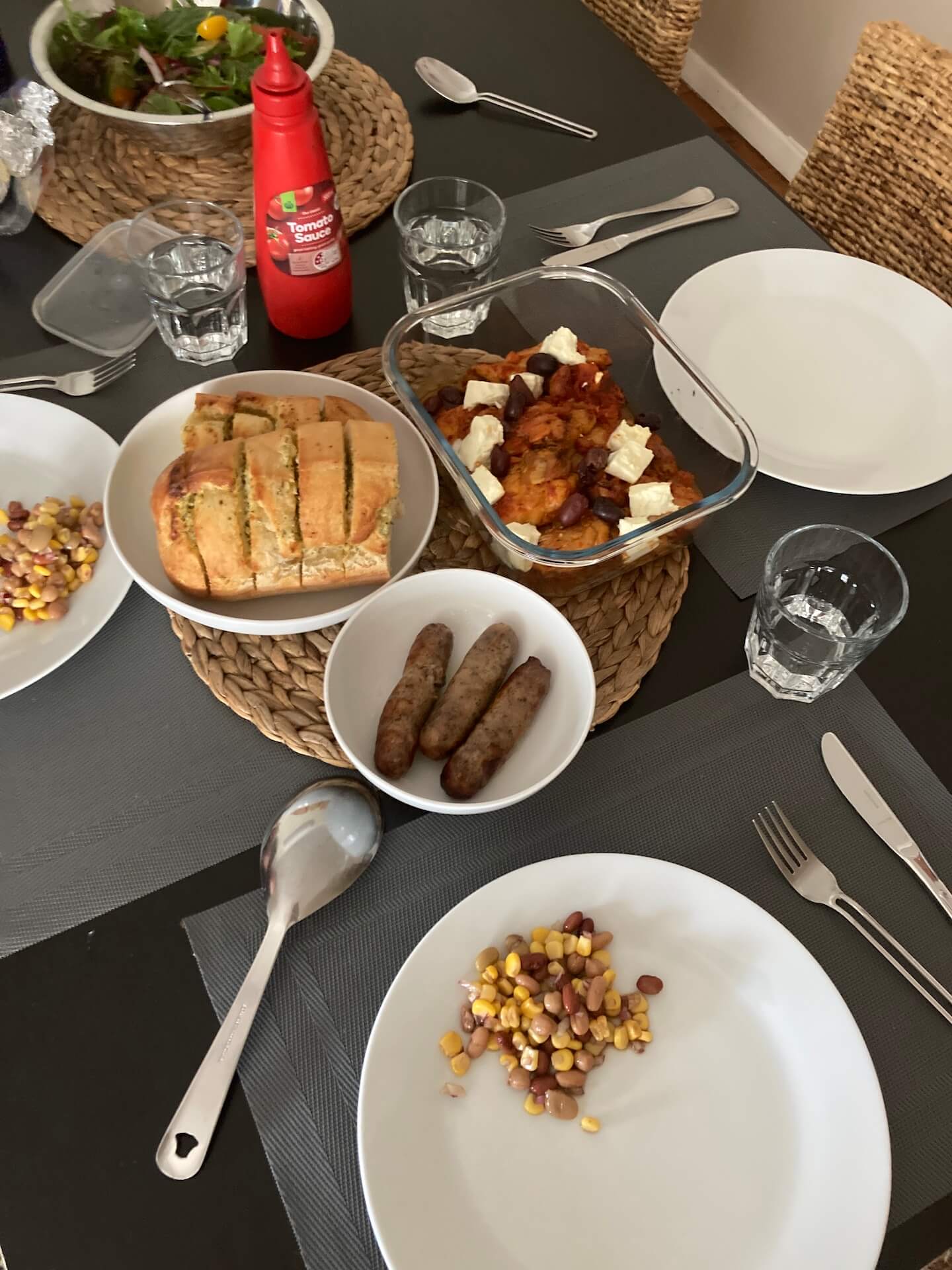 It was another cold day and it just got colder as the sun went down. The sky was a very pretty pink though.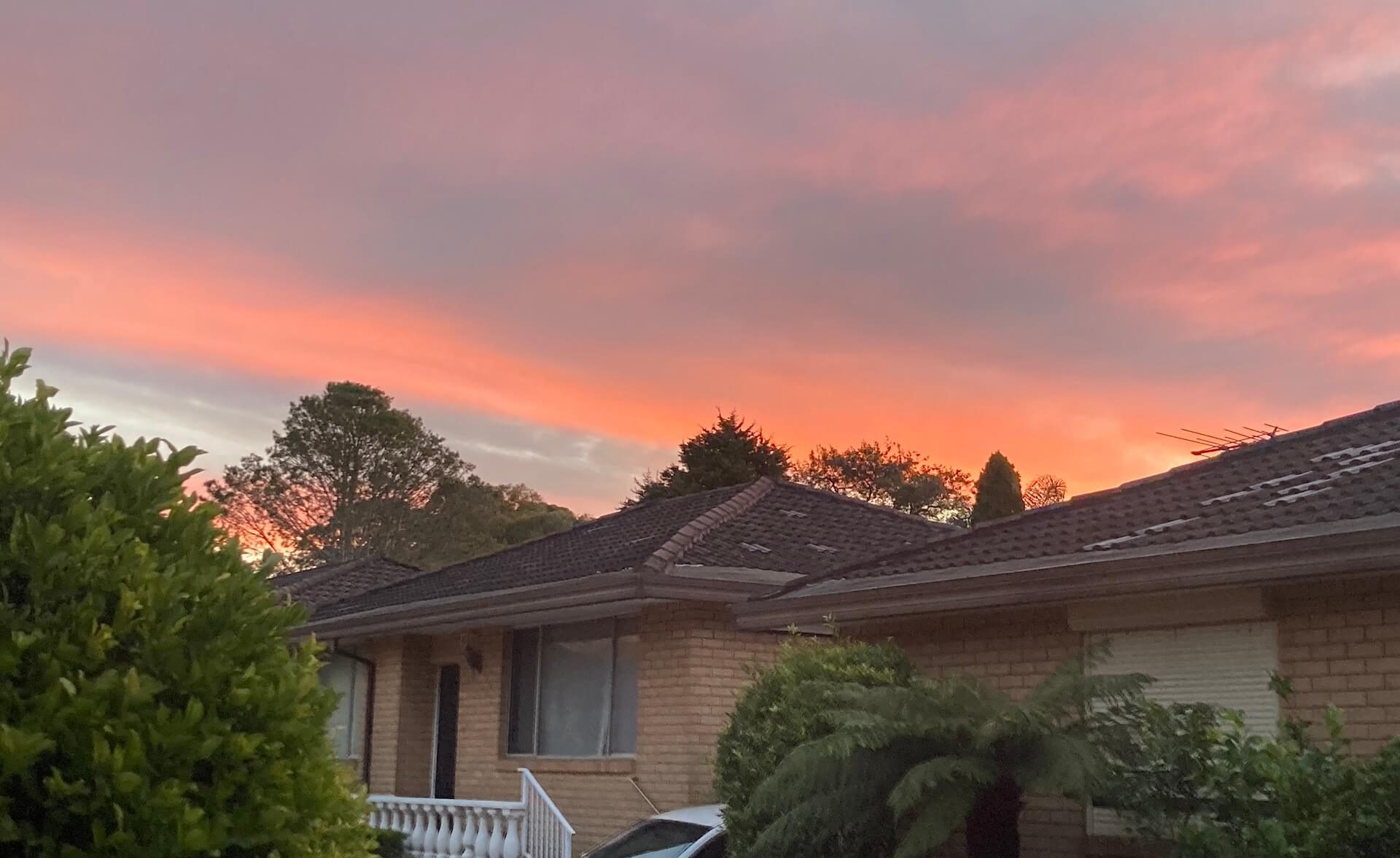 As the sun started to set I went around the house lighting some candles.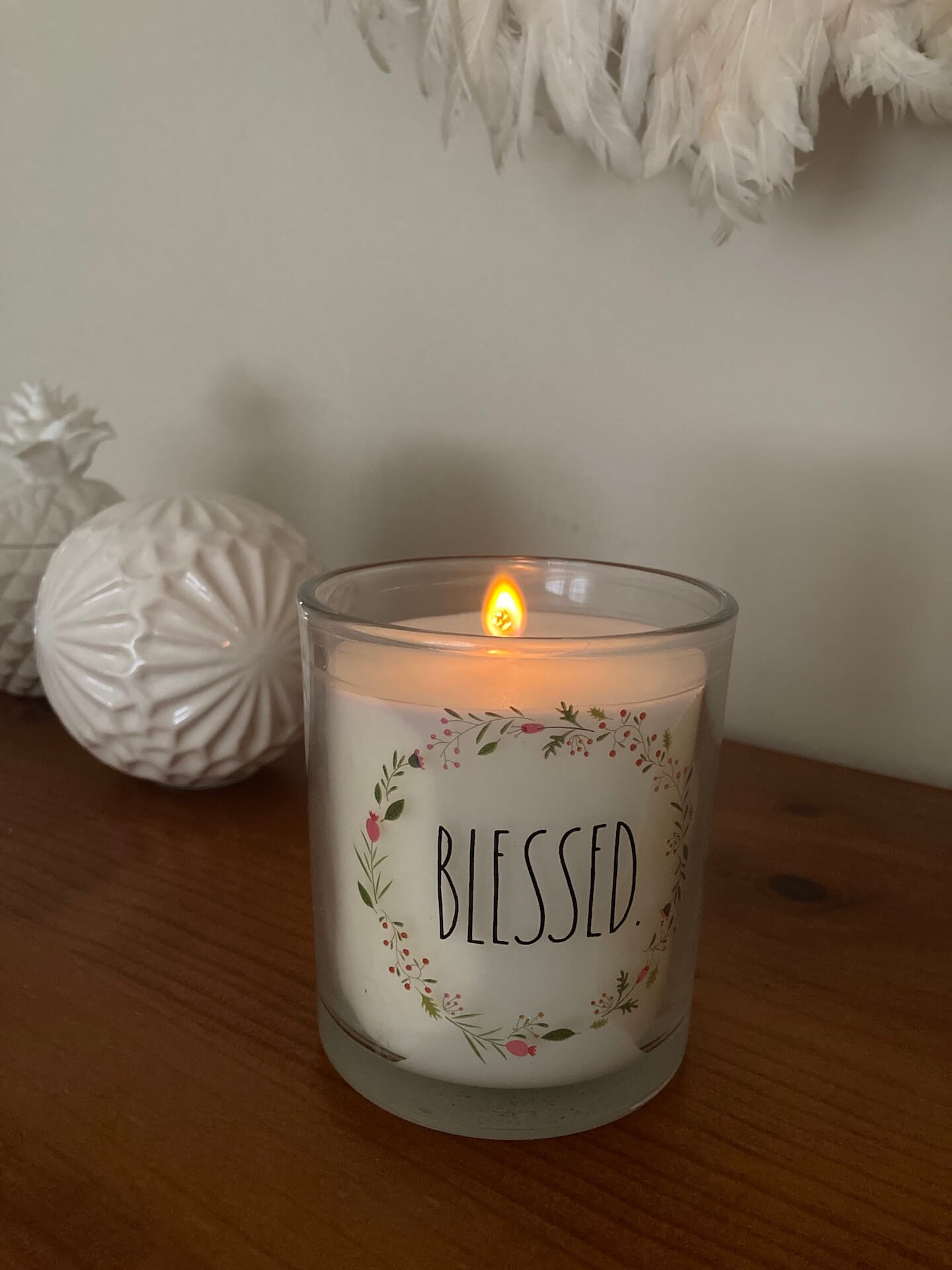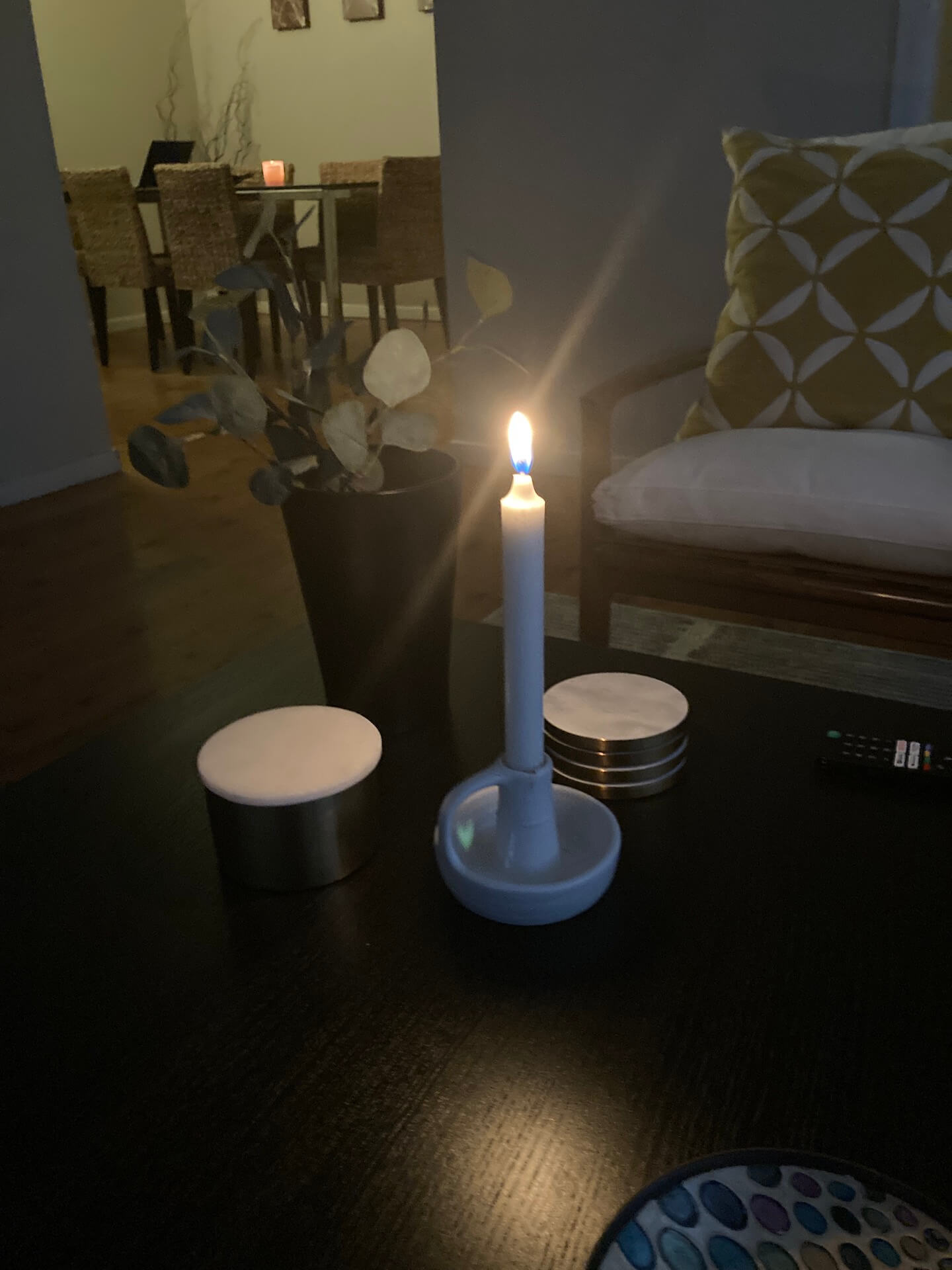 I've got these great battery-operated candles that I bought from Pottery Barn. I love them because you can set them with a timer and they turn on automatically at around 4.30 pm every day. Such a cool feature!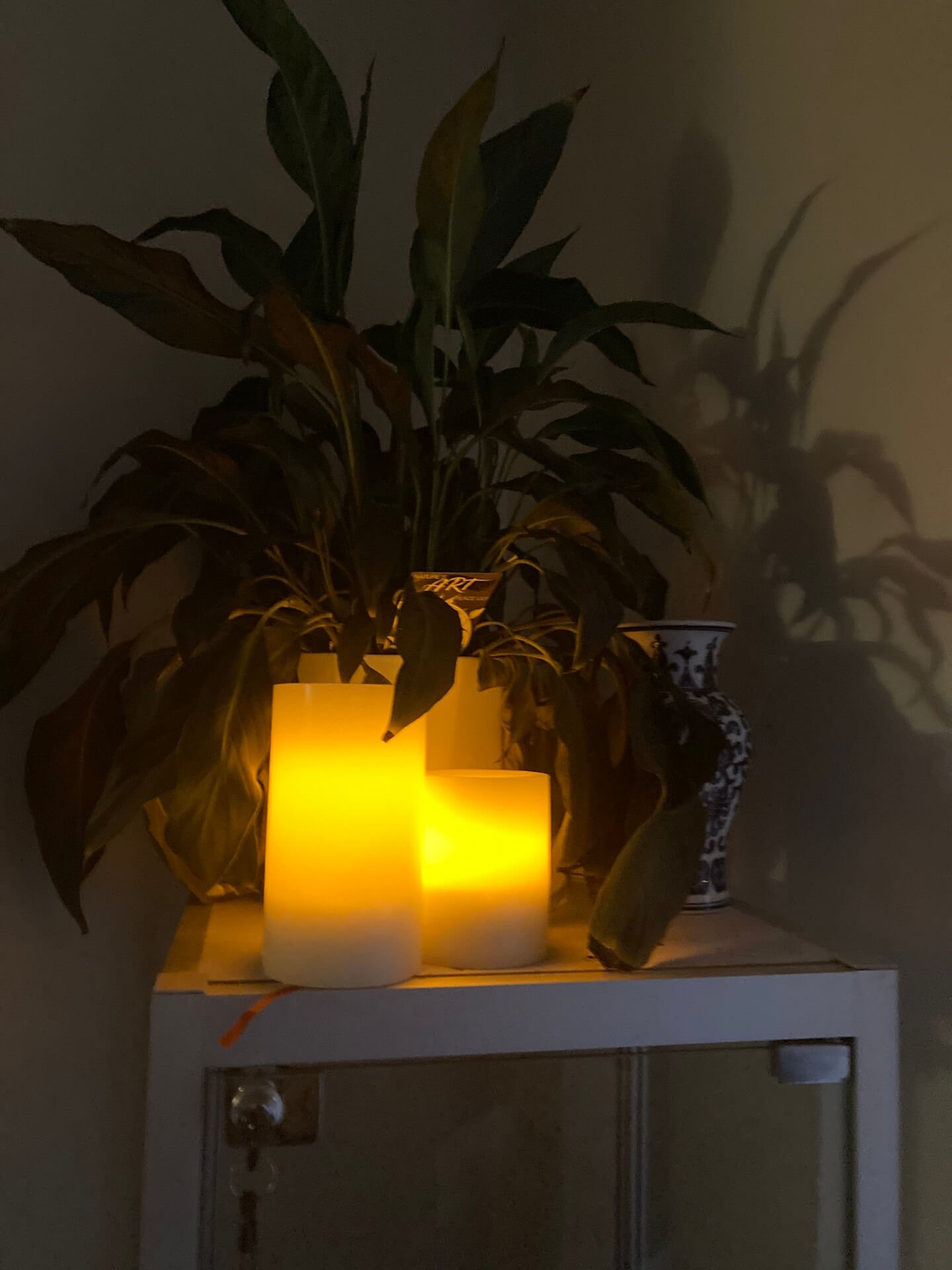 I really love lighting candles in the evening, especially during winter. The warm soft glow of the candles makes me happy and It's one of the things I like to do to make my home feel snug. A while ago I did a post on "How To Make A Home Feel Cozy". If you would like to read about five simple ways to do this, you can find them here.
We just spent the rest of Sunday at home relaxing which was really nice. See my little cat, she's all curled up on her soft pillow under the coffee table.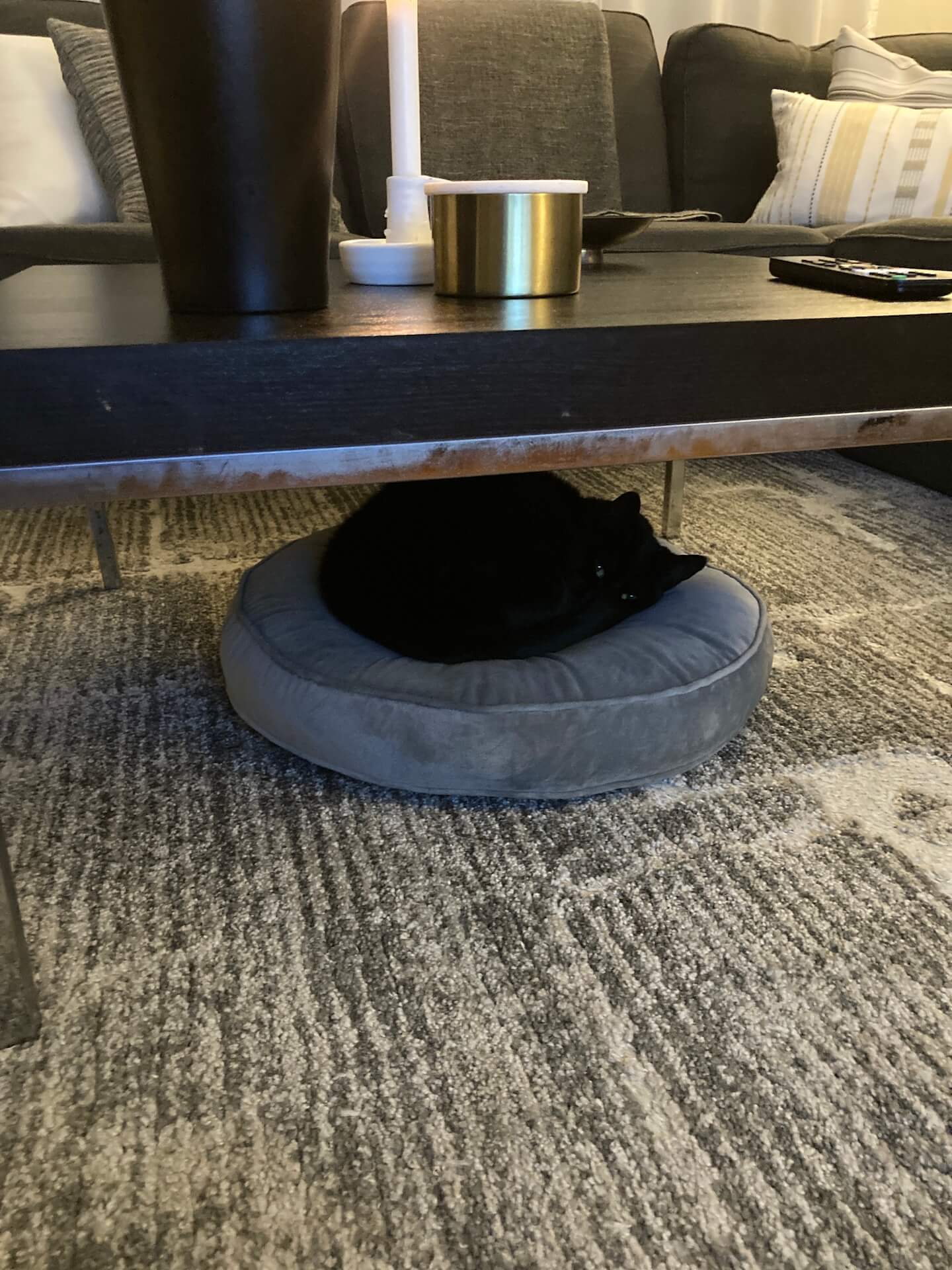 That just about wraps up my weekend. It was a fun one that as usual went by way too fast. I really do hope you all have a wonderful week.
Happy Monday!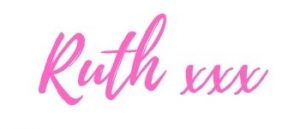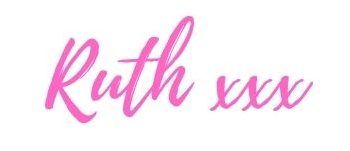 Linking up with Holly and Sarah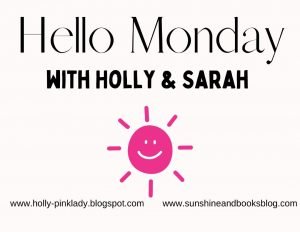 Sharing on