Hi friends and welcome to What's Up Wednesday, September 2023. I'm linking up with Shay and Sheaffer to recap a bit of this and that from September. Thanks so much for being here today!
WHAT WE'RE EATING THIS WEEK
Well, it's the school holidays so I have been very relaxed about everything and that includes meals!
Monday- Aldi spiced mango chicken with baked potatoes and capsicum slices.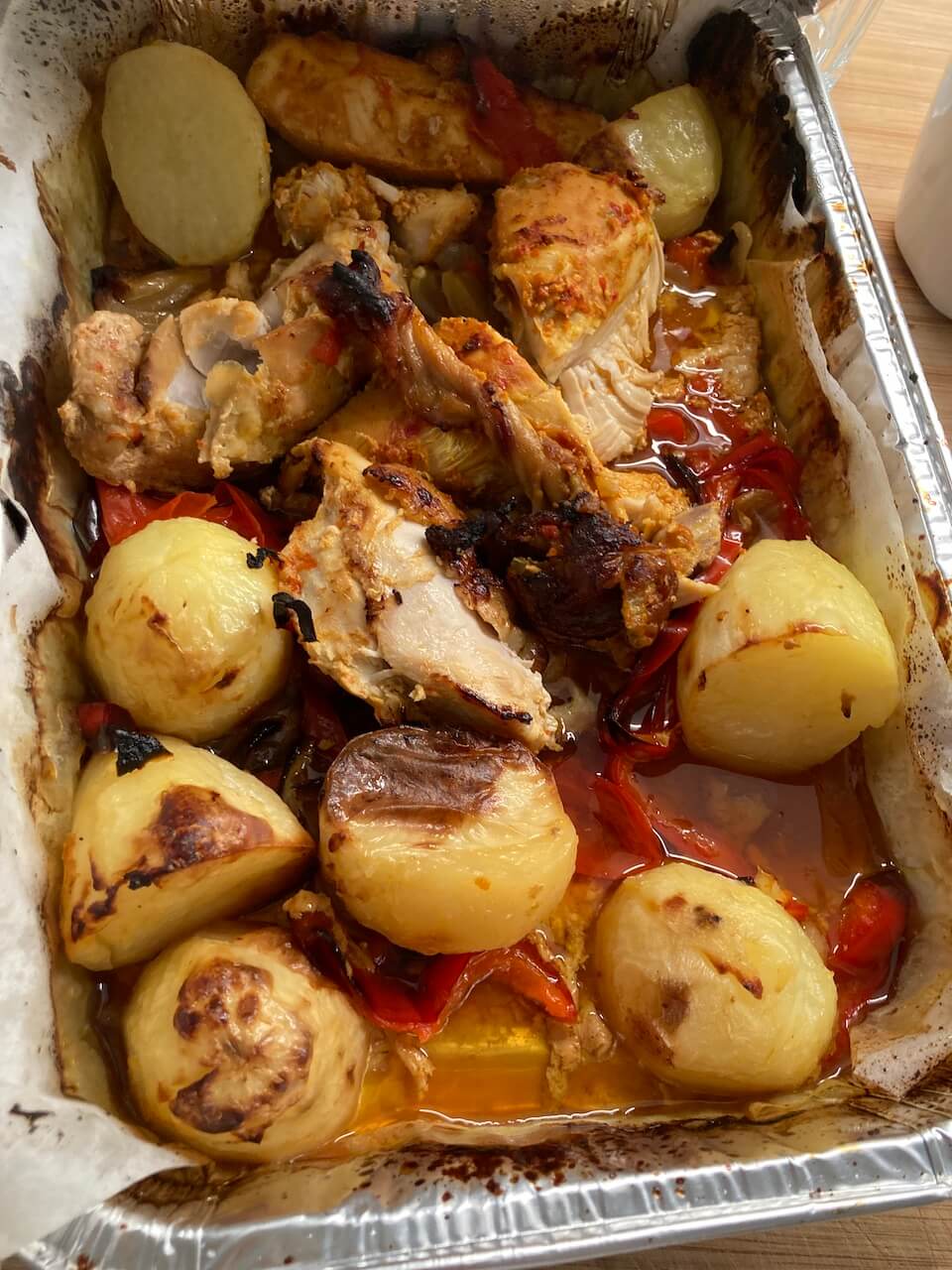 Tuesday- I made a big cottage pie and we have enough left over for tonight's dinner too. Even though I haven't totally hopped back on the meal-planning train. Making a meal that is enough for two nights makes me feel like I'm winning (at least for a bit).
Wednesday- Leftover cottage pie
Thursday- Pizza! I am going to a friend's house for games night and pizza. So that should be fun!
Friday-Roast lamb, baked potatoes and salad.
Saturday- Chicken casserole and rice
Sunday- vegetable pasta
Then there is this…
Kangaroo Mince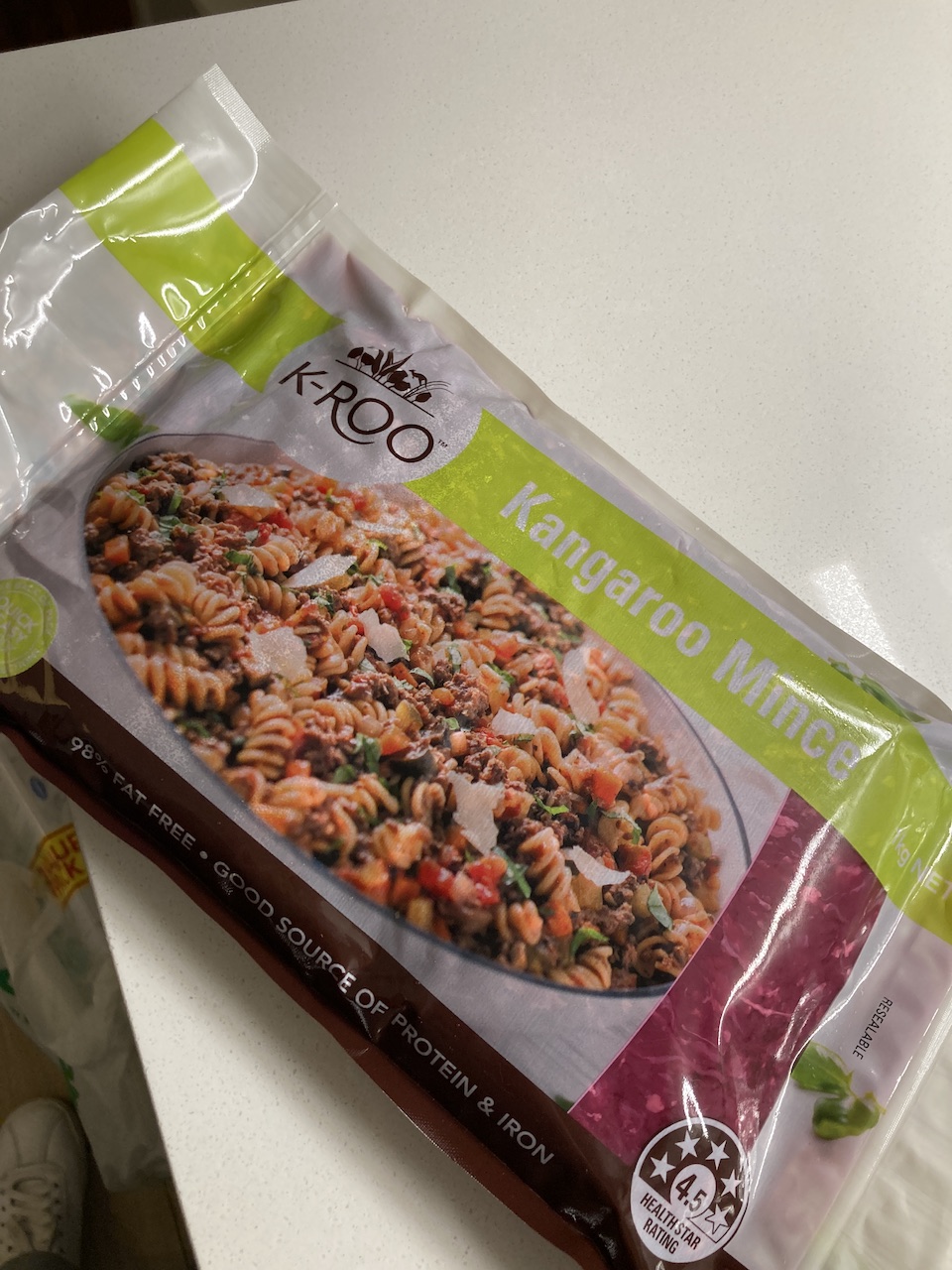 Kangaroo mince……I am very conflicted about this. My younger son has discovered that kangaroo meat is incredibly high in protein and low in calories. He is really into Olympic weightlifting and has been practising it for a couple of years. As a result, he is very conscious about his diet and the amount of protein that he eats. According to him, kangaroo meat is the answer!
When he first started weightlifting I was worried because I thought that weightlifting was the same as bodybuilding. I'm not a fan of the whole bodybuilding thing and it took a lot of explaining on his part to help me (sort of) understand the difference. I kept telling him " I just don't want you to look like a pinhead!". I'm clearly not going to win any parenting awards!
Anyway, he explained that Olympic weightlifting focuses on strength and technique. While bodybuilding is about …… I can't remember what he said, to be honest- but it must be about building big bulky muscles, I guess. Anyway, he assured me that there is a big difference and as long as it's not all about body image then I guess it's ok.
So that brings me back to kangaroo mince….ugh! I just can't do it! I have said in the past that I am happy to eat anything but the thought of eating one half of our national emblem just doesn't sit right with me. Thankfully my husband has kindly taken over cooking the kangaroo mince. He has made kangaroo patties and kangaroo stir fry for Sam so that he gets the protein that he needs to keep lifting those weights. Bless him!
WHAT I'M REMINISCING ABOUT
I went to see a jazz band on Sunday and they played music from movies that I used to watch with my mum. Ever since then, I have been reminiscing about all those sweet and special times when we watched old movies together.
WHAT I'M LOVING
I love being on school holidays and not having to worry about routine and squeezing in daily chores with full-time work. I love not having the alarm wake me up and I love that the knot on the right side of my neck has gone. It's crazy how our bodies carry stress in different ways. The right side of my neck always gives me trouble when I am tired and need a break. Five days into the school holidays and my neck feels great!
WHAT WE'VE BEEN UP TO
In September we celebrated Father's Day with a delicious lunch at our favourite Italian restaurant followed by a spectacular cake back at home.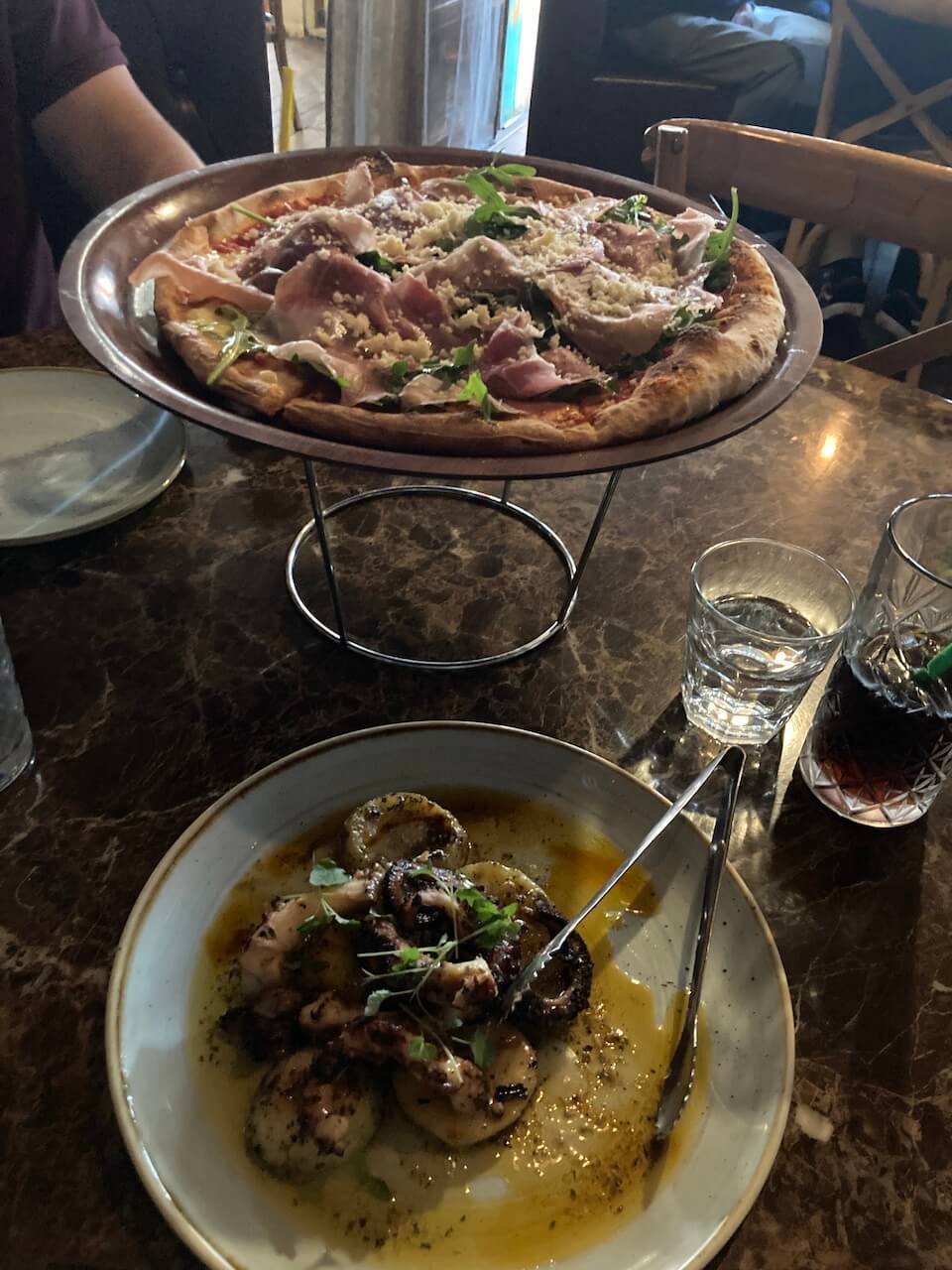 We welcomed spring.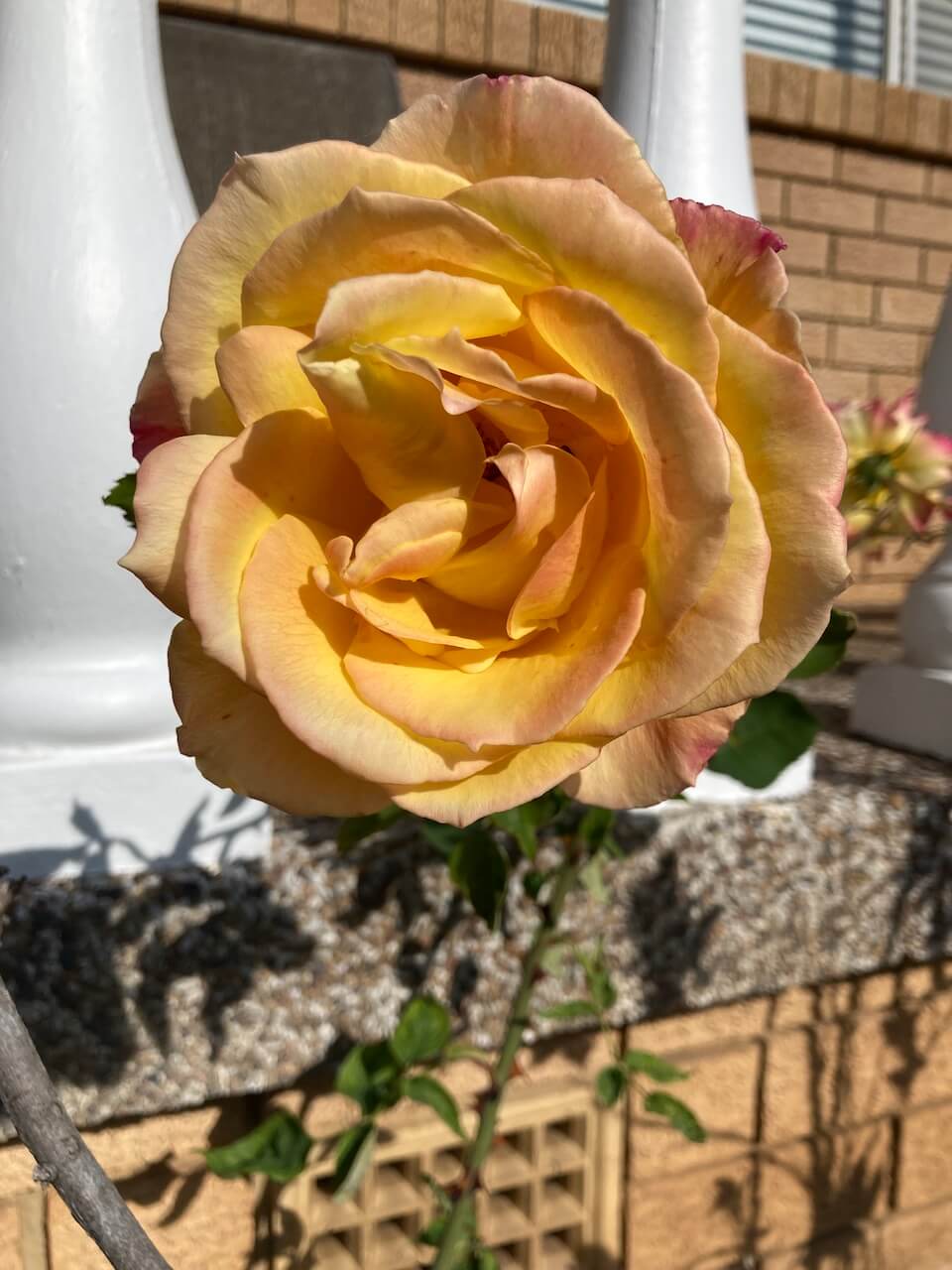 I fought an annoying tummy bug and had to eat a plain diet for what felt like ages!
We sadly lost our fur cousin Leo when he passed away.
Enjoyed a few fun nights out with friends.
Counted down the days until the spring school holidays and ended term 3 with celebration treats at work!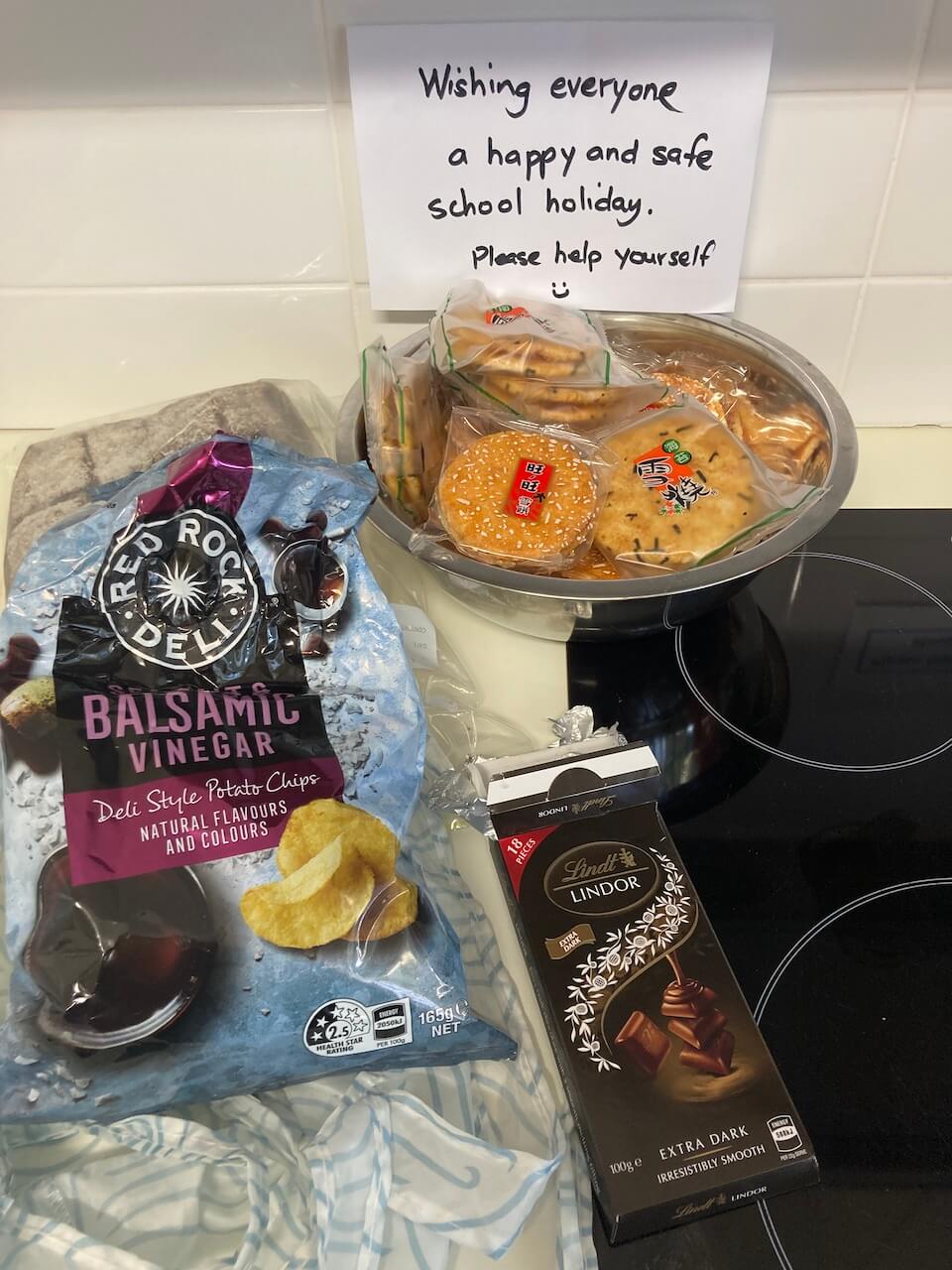 WHAT I'M DREADING
Nothing…..yay!
WHAT I'M EXCITED ABOUT
Everything! The warmer weather makes me feel excited about anything and everything! I love seeing the pretty flowers blooming everywhere.
I'm also excited that my cousins get back from their holidays around Europe next week. I can't wait to see them and hear all about their exciting trip.
Oh yes, and I nearly forgot, daylight saving begins this Sunday. I love longer days even though it takes me ages to get used to it!
WHAT I'M WATCHING
Virgin River-take four! I have started and stopped this series so many times! But I finally made a big commitment and have stuck with it and I am now up to season 3. It's pleasant to watch, nothing too terrible happens and I think it's quite relaxing as the scenery is so beautiful.
WHAT I'M LISTENING TO
The rain! It's raining right now and I can hear the big fat raindrops hit the roof of our converted garage/office.
WHAT I'M WEARING
I would love to say that I am wearing spring clothes but it's still quite cool. So I have been wearing layers and peeling them off as the day warms up or I have been piling on the layers as the days have gotten cooler. The weather is weird and all over the place at the moment.
I have been wearing this light jacket on repeat as it's perfect for those cool spring days.
WHAT I'M DOING THIS WEEKEND
I don't have any weekend plans at the moment. So I think that I might get on to painting the doorways and
skirting boards I sanded back a couple of months ago. It might just be me and my paintbrush hanging out together all weekend long.
WHAT I'M LOOKING FORWARD TO NEXT MONTH
Our cousin connect get-together is on the 7th of October! I can't wait to see my cousins, eat together and hear all about their Europe trip. My cousin's mother-in-law is visiting from Ohio for a couple of weeks so she'll be there. I'm really looking forward to meeting her and hearing her accent. I love North American accents!
And that's a wrap for What's Up Wednesday September 2023! Boy, it sure went fast and I can hardly believe that it will be October in a few days. I hope you guys had a great month and I look forward to being back here on Friday!
See ya!