Hi there friends, welcome back to Hello Monday hosted by Holly and Sarah! I hope you all had a wonderful weekend. I am excited to be back today to recap my weekend, which turned out to be a fun start to the spring school holidays!
Saturday-A Day in the City
What better way to start the holidays than meeting up with my wonderful friend for a day out in the city? We caught the train together. We have this routine where she gets on the train first from her suburb as she lives further away. She usually updates me by text about where she's at which is either at the station or on the train. I usually respond with "I'm running" because that's me, usually running to make it to the train! Then I jump on the same train when it arrives at my station and she is always in the first carriage and so that makes it easy to find her.
A Delicious Long Lunch
We started our day with lunch at a rooftop bar and restaurant called Babylon and we loved it the minute we walked in.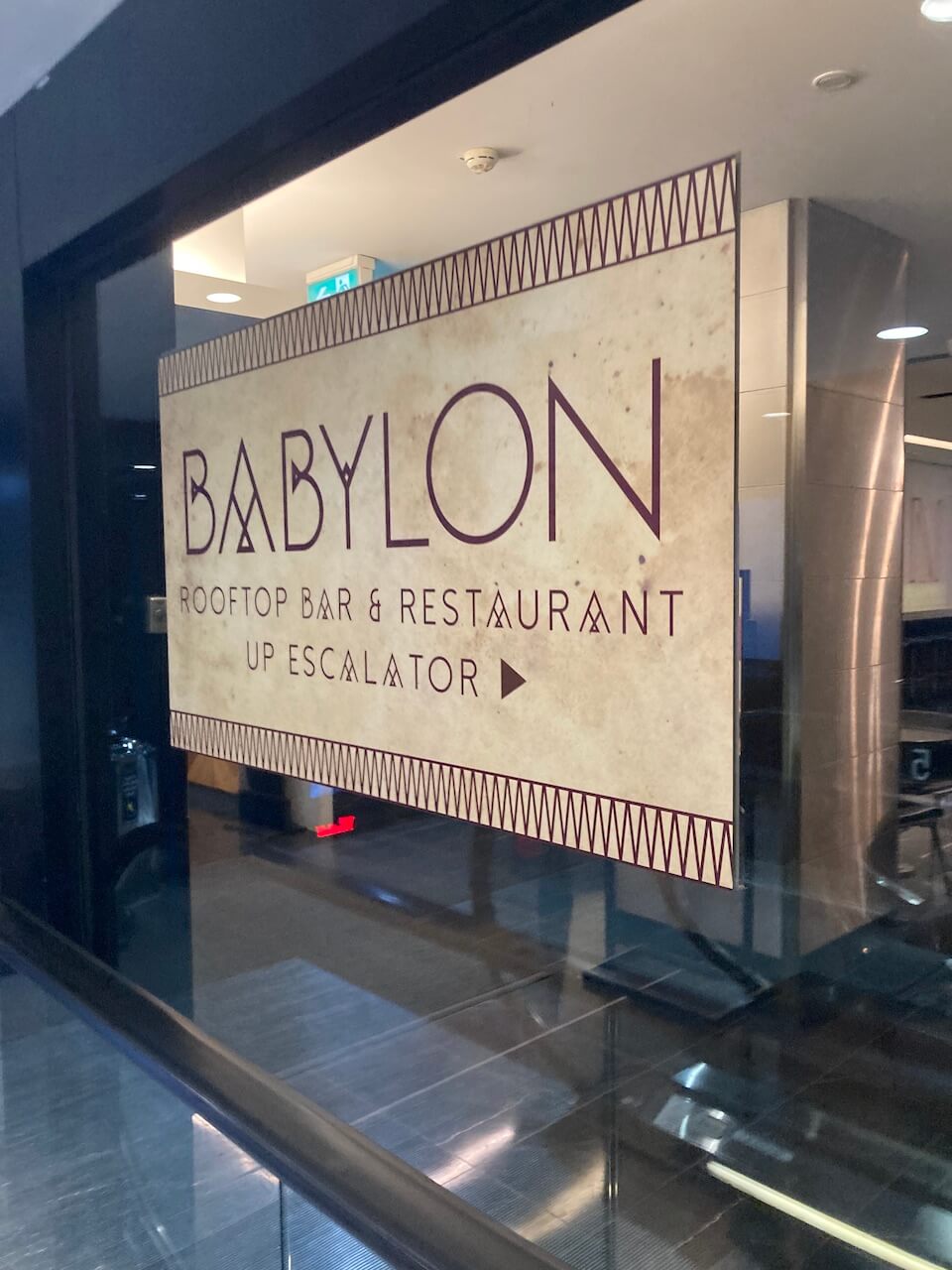 The restaurant and bar were decorated with beautiful hanging plants and it had a fantastic relaxed atmosphere even though the bar area was buzzing and noisy with people having a great time. They were there early for the brunch and bottomless mimosas. Hmmm, I'm tempted to try that next time we go!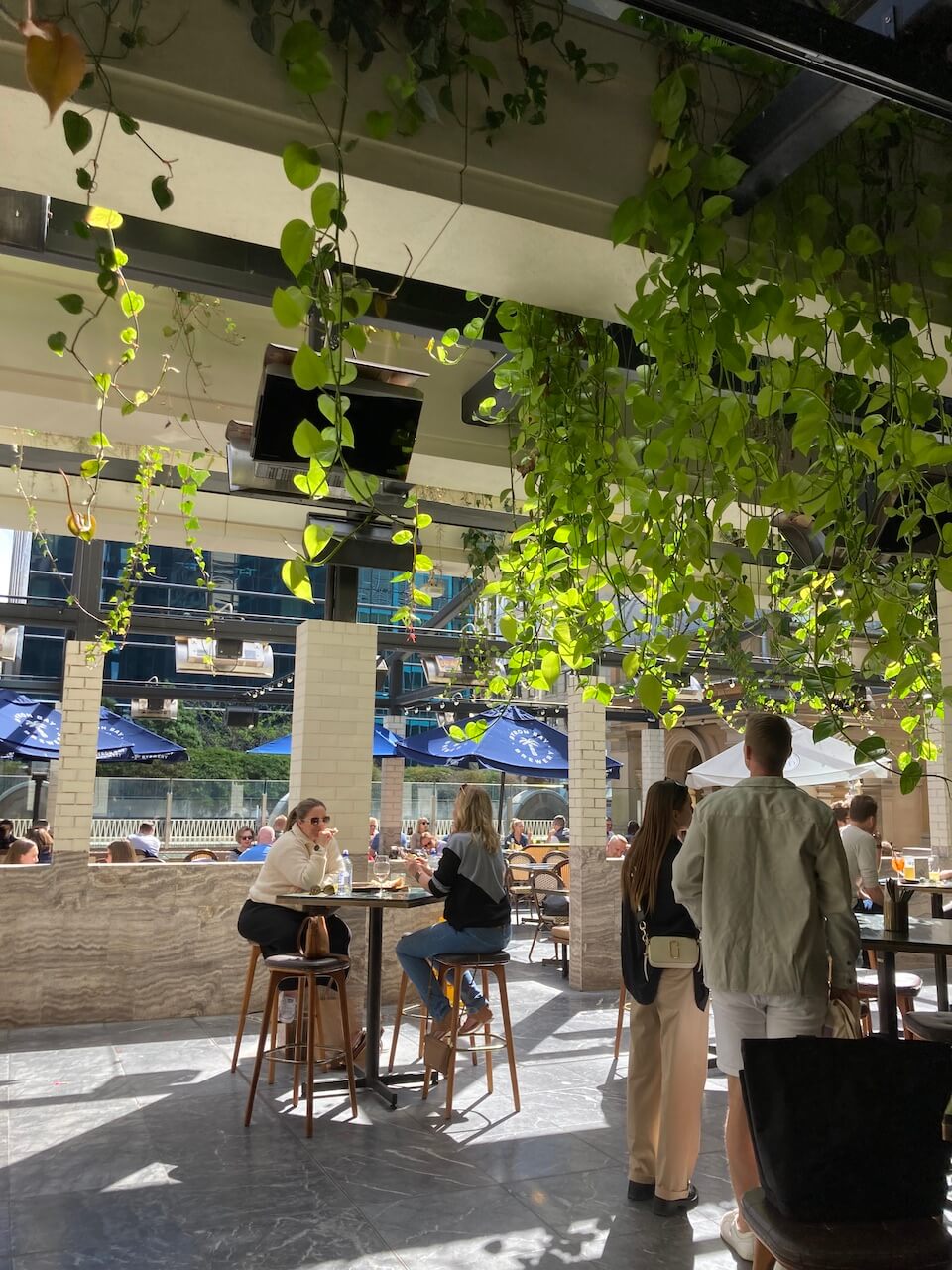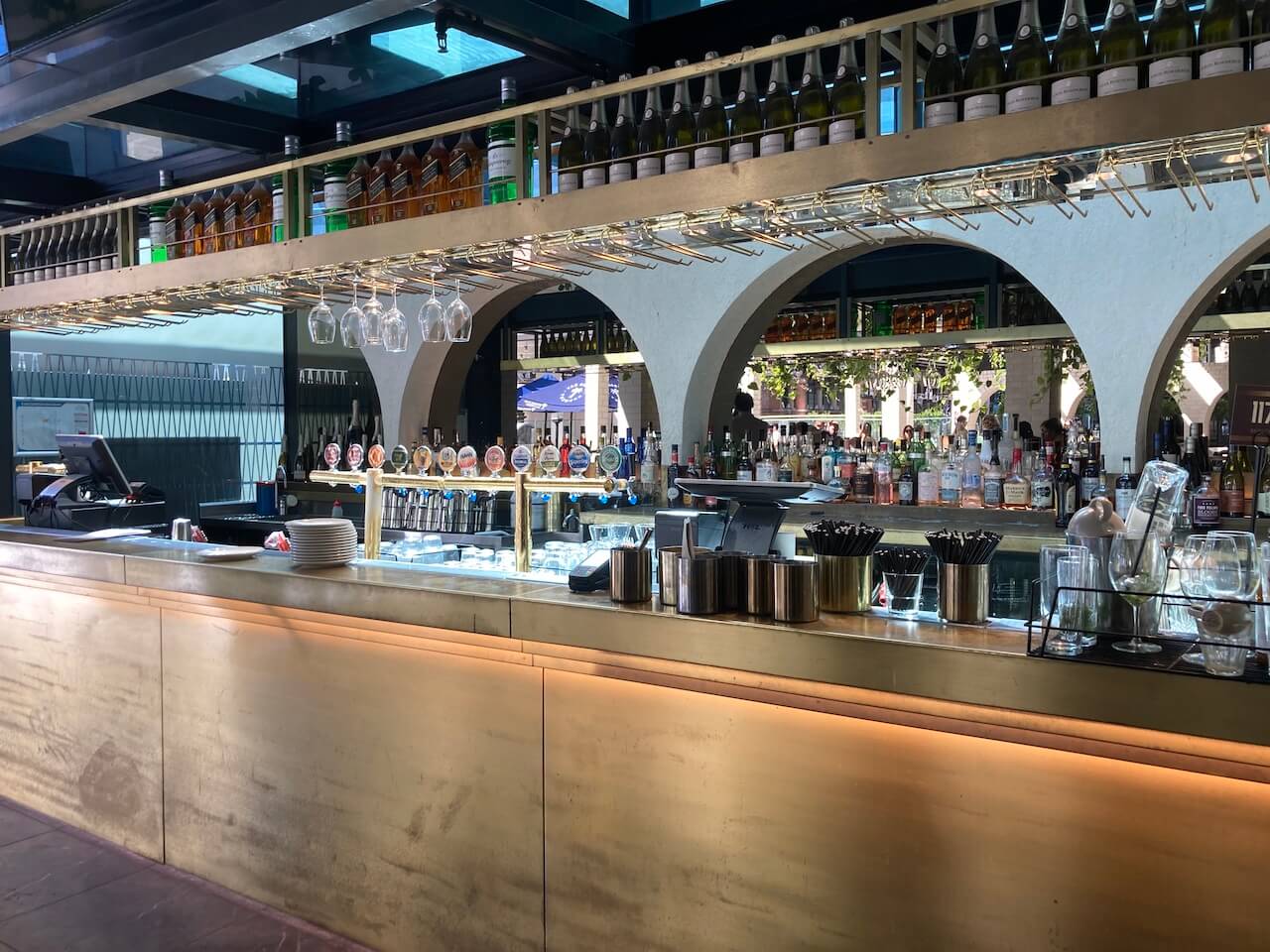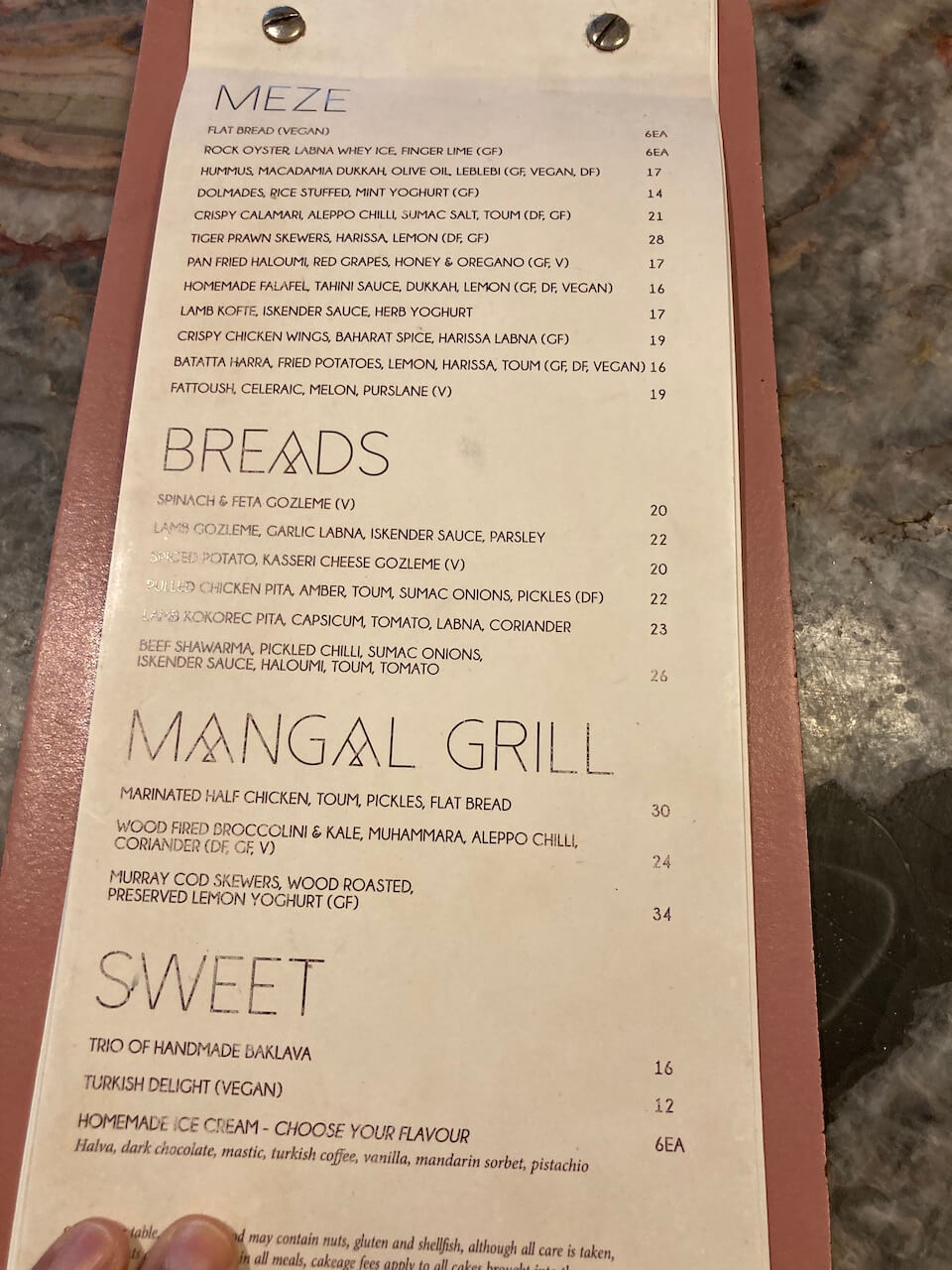 The menu offered Mediterranean food and it was absolutely delicious. Everything tasted so unique, amazing and authentic. I was almost oohing and aaahing after every bite, it was that good! We ordered the tiger prawn skewers, falafel, fried potatoes and fattoush and shared all the dishes.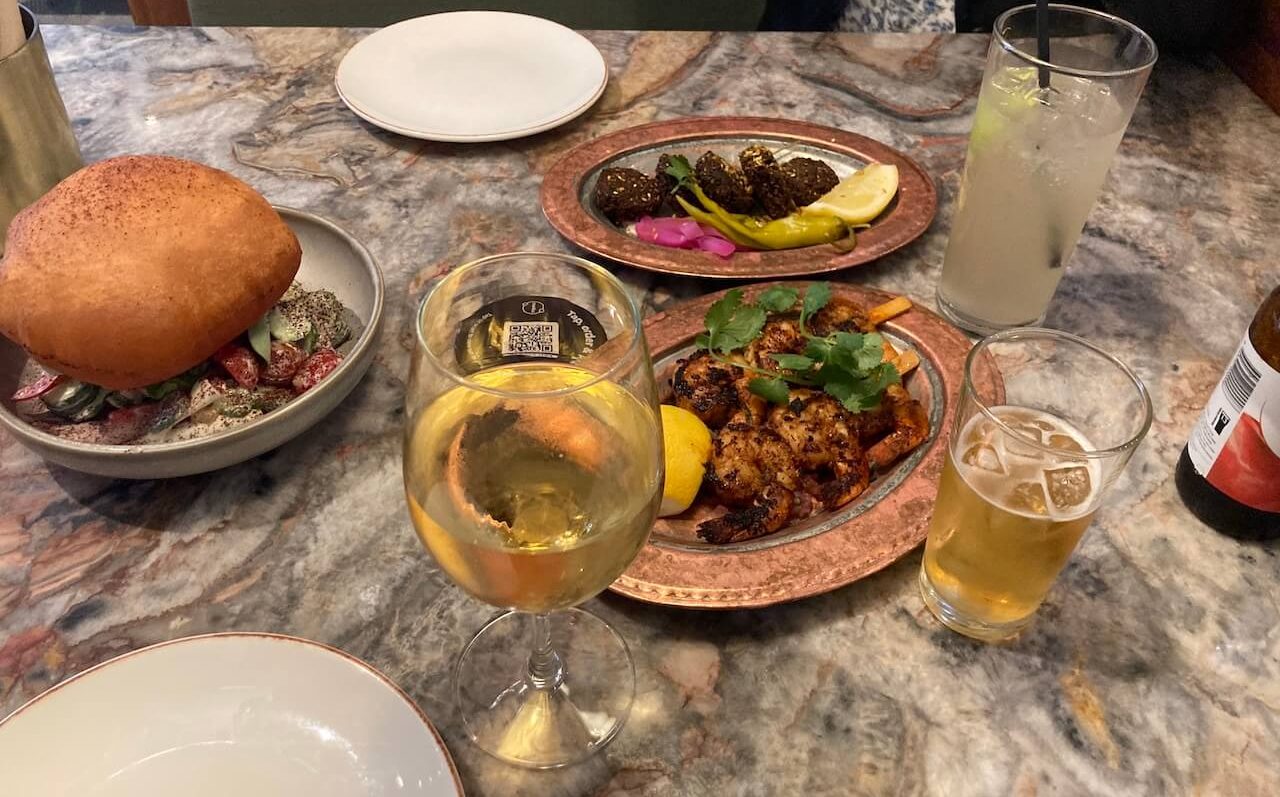 We finished with a scoop of ice cream each. My friend ordered the mandarin sorbet and I ordered the Turkish coffee ice cream which came with ground coffee beans. I don't think that I have ever tasted ice cream this good before. The combination of the sweet ice cream with a subtle taste of coffee and the slightly bitter ground coffee beans made every creamy, crunchy bite an amazing taste sensation. I can't wait to go back again!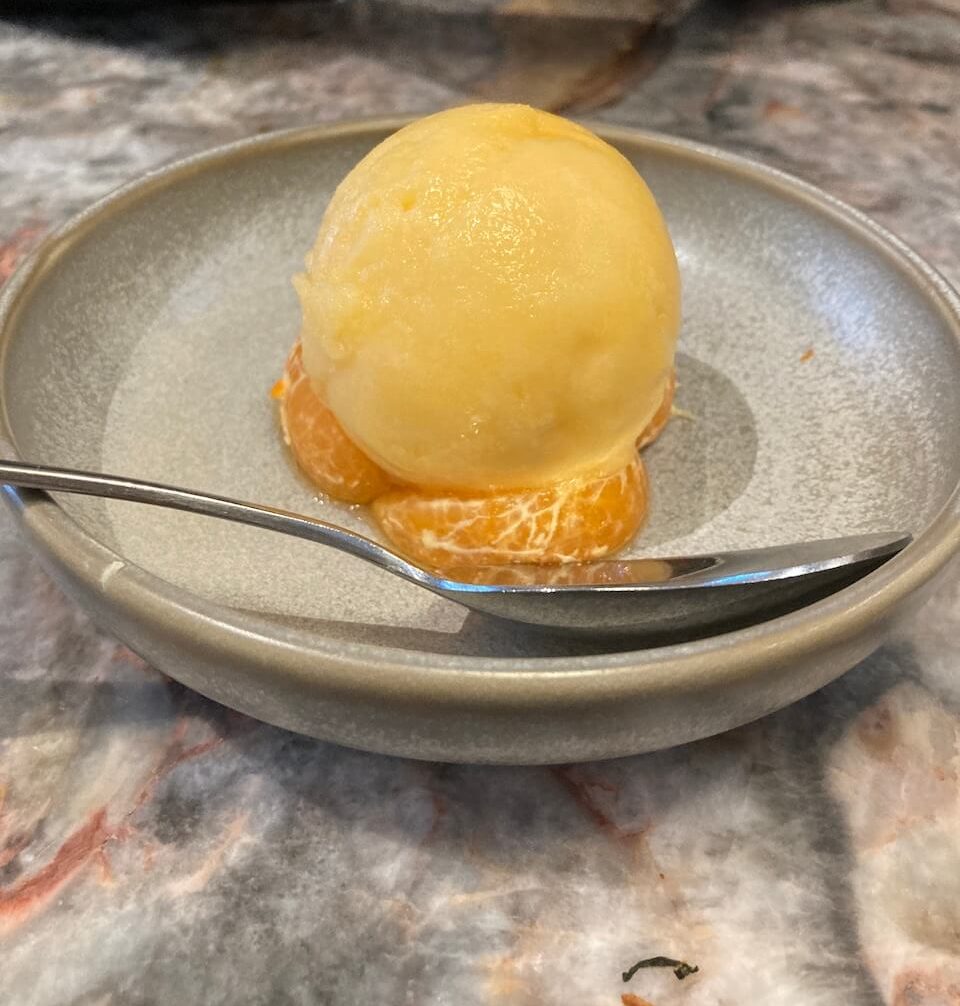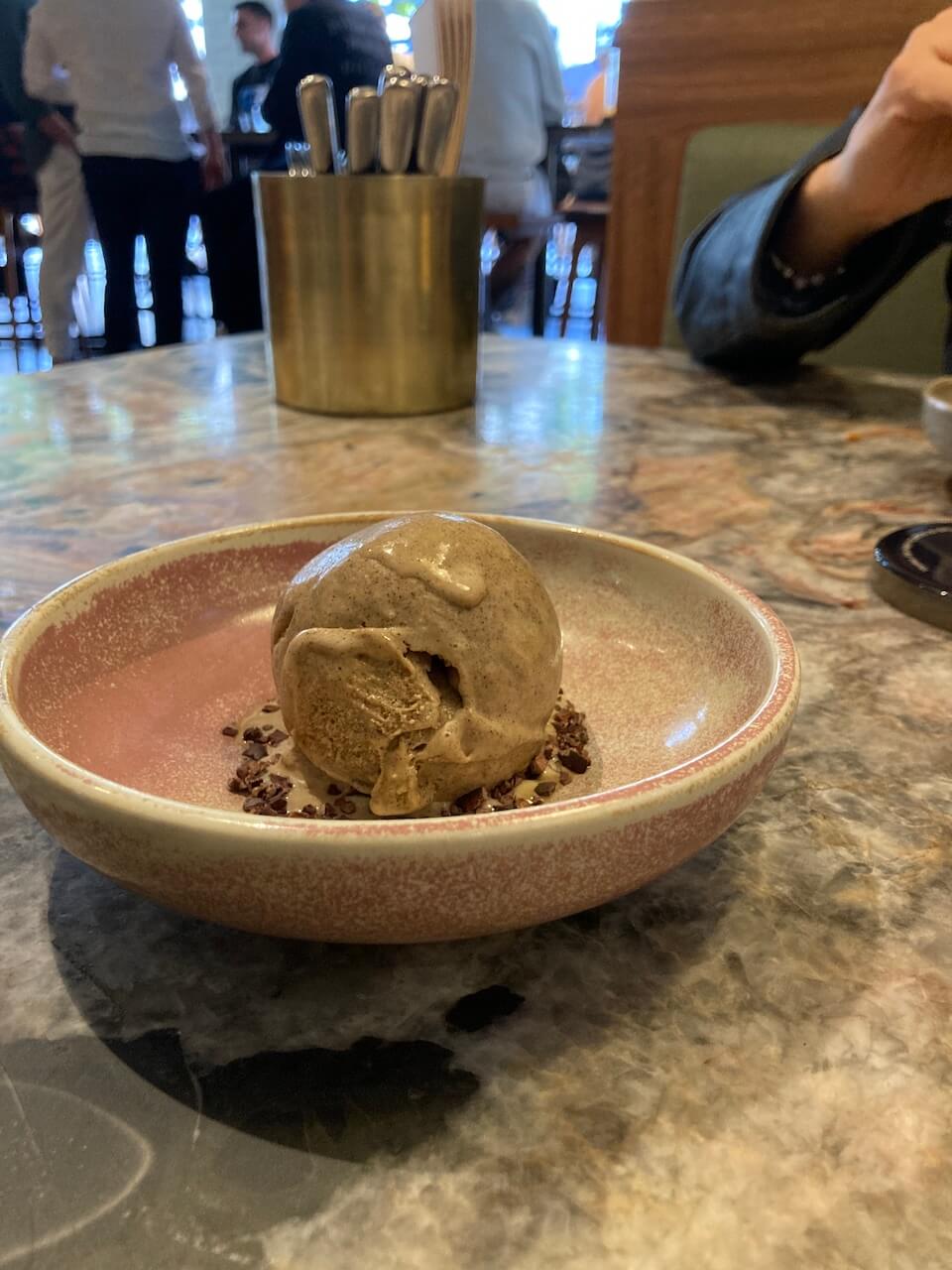 Time To Shop
After a long lunch, we hit some shops. I had a dress that I wanted to return at David Jones so we went there first. Last week I ordered a dress online at 1 o'clock in the morning. I've learnt my lesson, I should never do any online shopping in the early hours of the morning! The dress fitted me fine but it didn't suit me at all so back to the store it went.
We looked around the clothes sections where everything was discounted by 40-50%. We didn't find anything we liked but we did spot some Christmas ornaments and we were very excited because it's never too early for Christmas decor!
Coffee break time.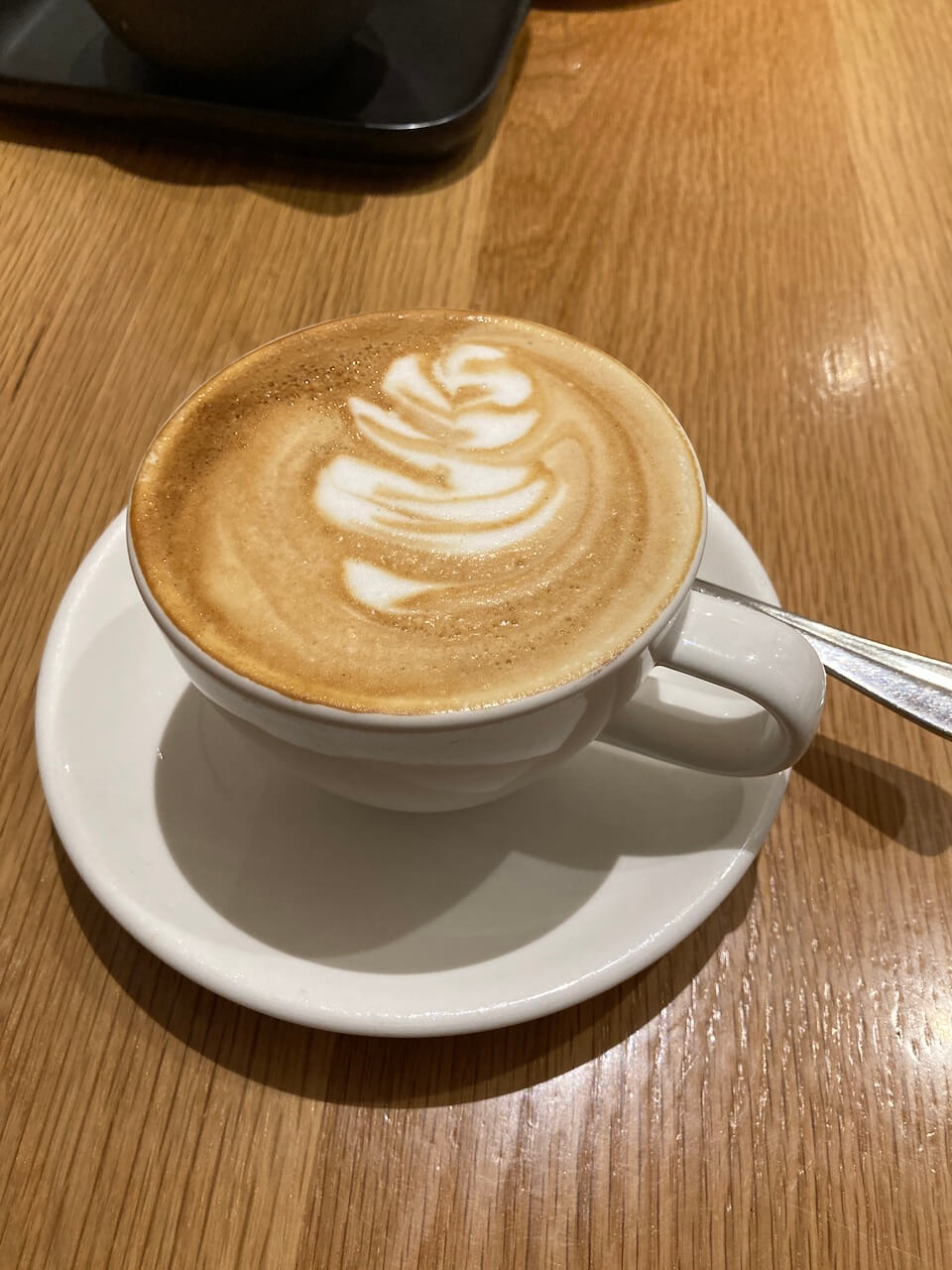 Then we went to Zara which was packed full of shoppers. We even had to wait for a good 15 or so minutes to get into the fitting room because the queue was so long! I tried on a pair of cream-coloured pants, a black jacket and a stripy top(here I am trying on the stripy top). I hadn't planned on buying anything but I ended up buying all three…ooops!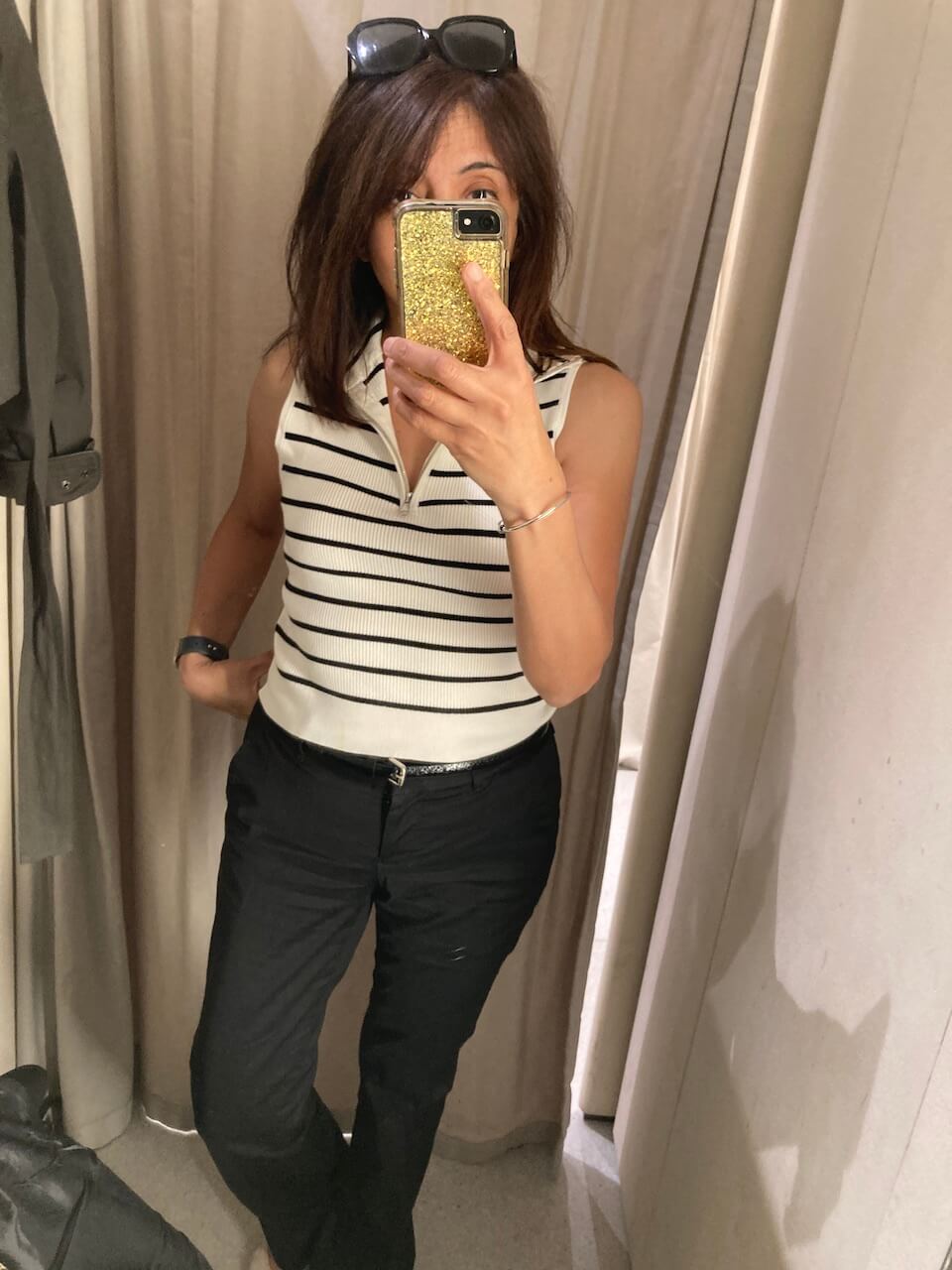 Our last stop was T2 where they sell every variety of tea imaginable as well as tea cups, saucers and tea pots. It's a world of tea!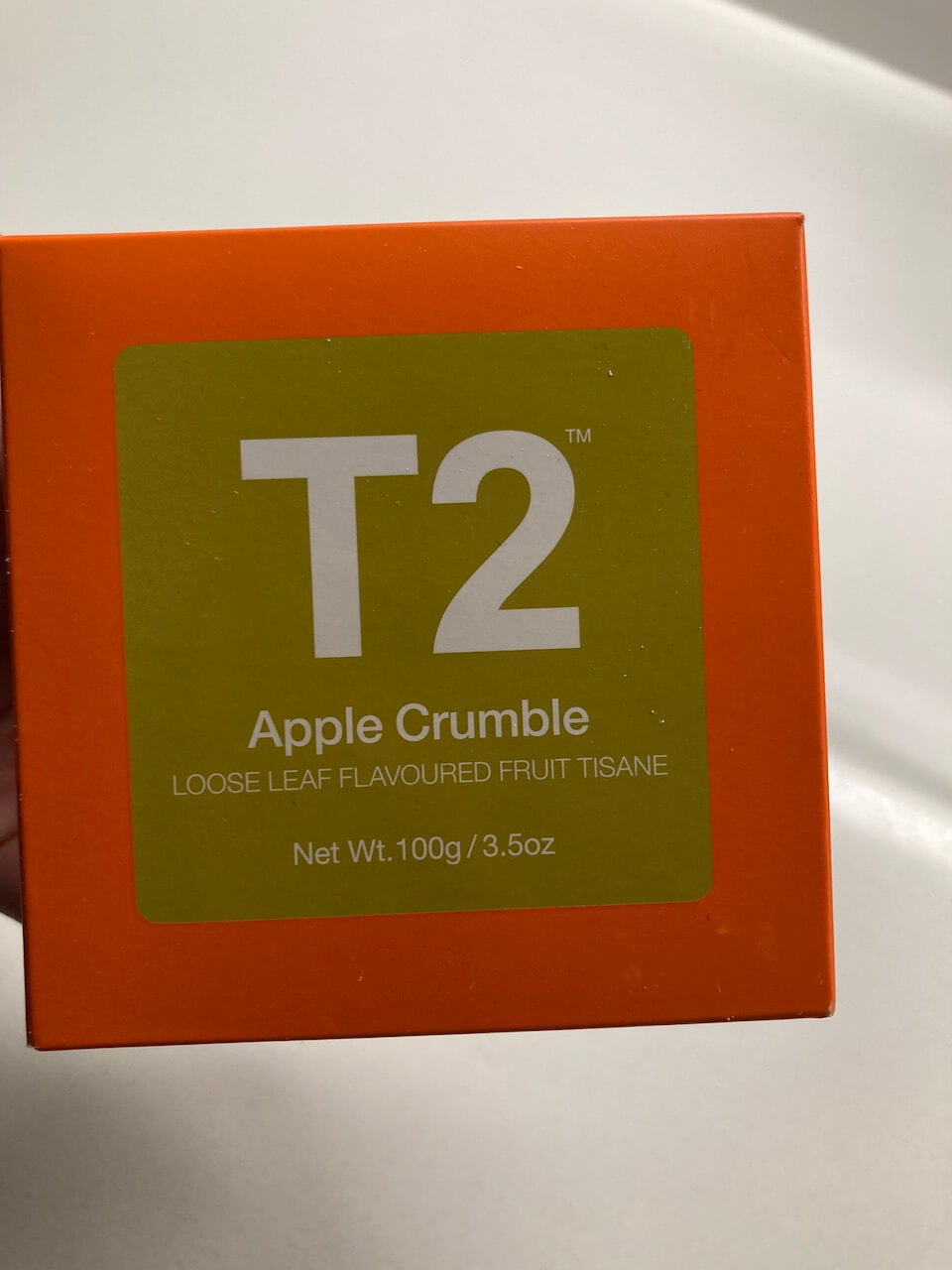 I bought the apple crumble-flavoured fruit tea which I discovered from a sample pack my younger son's girlfriend gave me for my birthday in February. It tastes and smells so delicious, I've had it hot as well as cold with a nice splash of honey and it's the best! It was such a fun Saturday!
Sunday
I went to church and then to my aunt's house to check on things while she is away in Europe. When I got home I had a coffee on the verandah and soaked up the sun.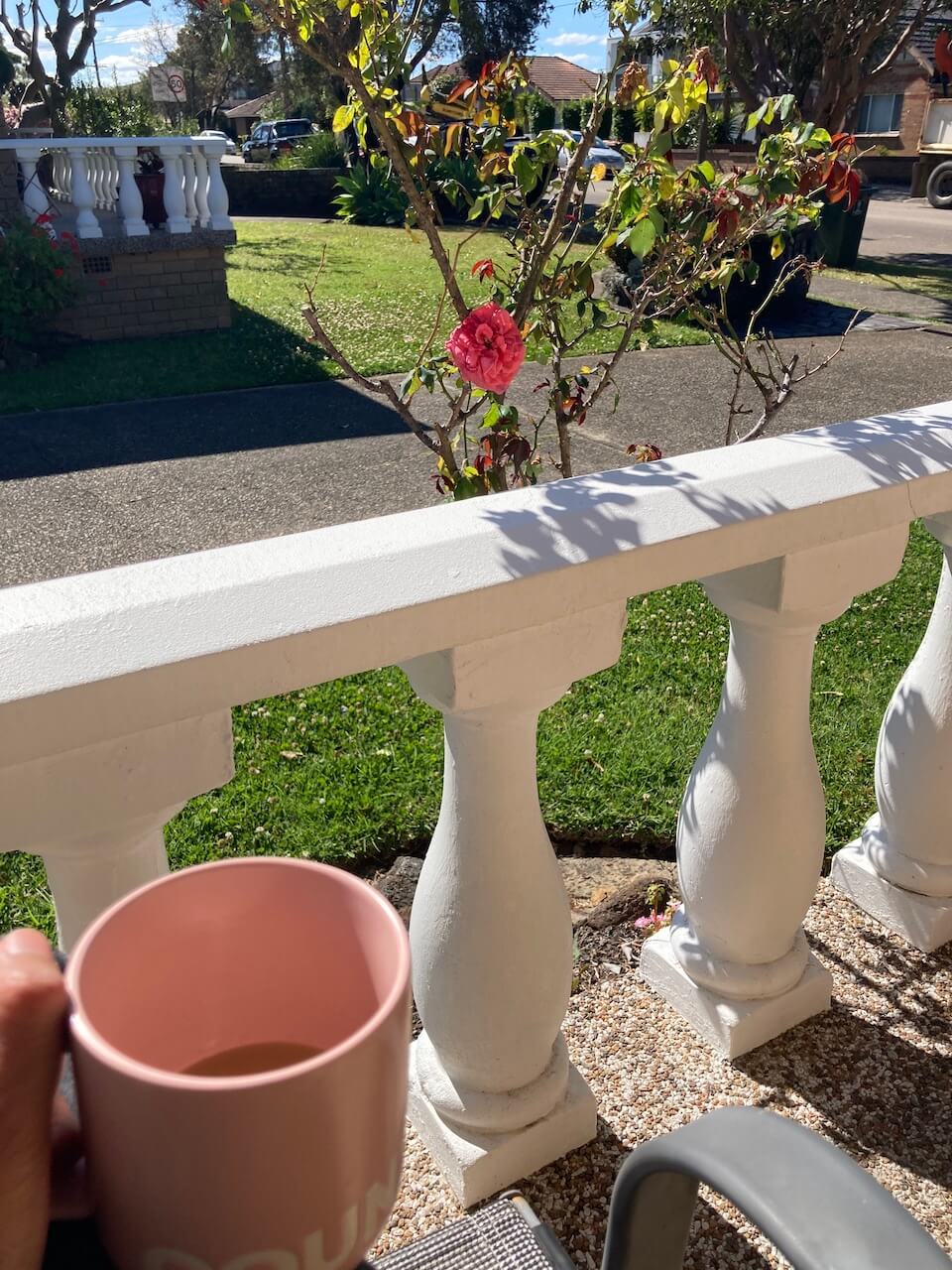 It felt so good to sit there and I was happy to see that the geraniums (I think that's what they are) are starting to bloom. It's amazing what water can do to plants! I have been really good about watering my indoor plants every Friday. But I had been neglecting the few poor plants on the verandah until I realized that they were looking sad and thirsty.
In the afternoon I lay down and fell asleep for two hours! I can't remember the last time that I had a nap during the day. Being on school holidays clearly makes me feel very relaxed and I think that my body is catching up on some much-needed rest.
An Evening of Jazz
In the evening Steve and I had dinner at our local pub and then went to see James Morrison the amazing Australian jazz musician. He's played with legends such as Ray Charles, BB King, and Whitney Houston to name a few. During the show they played some beautiful music from movies such as Breakfast at Tiffany's and Love is a Many Splendored Thing.
I grew up watching these classic movies with my mum. So it was so hard for me not to get emotional and I started getting teary remembering all those Saturday afternoons when my mum and I would watch movies together. But I managed to swallow the lump in my throat and compose myself enough to enjoy the fantastic show. There is something so special about live music and the James Morrison quartet played with so much passion and skill.
It was a great start to the spring school holidays and I really enjoyed my weekend. It was the best feeling knowing that I could enjoy such a late Sunday night and then sleep in today. I have some more fun things planned for this week. But I also want to get onto some chores that I deliberately left for the school holidays. One of these jobs is to paint the doorways and skirting boards. I shared with you a couple of months ago that I sanded them back but I haven't painted them yet. Well now I've gotten to the point where I'm sick of seeing the doorways look ugly so I will have to get onto that sometime very soon. I don't want to run out of time as the days go by so fast!
Anyway, thanks so much for being here today and I look forward to being back on Wednesday.
Take care!