Hi friends! Hooray for the weekend!! Yes indeed, I am super excited that this week Friday has come around pretty fast. I've been back at work for one full week and honestly, it almost feels like I never had a break. Christmas, New year, and the long Summer holiday all seem like a distant memory now!
Staggered Start at Preschool
The kids who have returned for another year of preschool, started this first week back after the break. But we do a staggered start for the new kids. This means that only a handful of the newbies came to preschool this week and we won't have full classes till about week four.
This is probably my favourite week during term one because it's so calm! After this week it's pretty full-on. We'll be getting to know the new children, teaching them the routine of the day, and settling the ones that are struggling because they miss their mums. Every year we have a few sad children but thankfully they do settle. We just have to keep reminding ourselves that when they are holding onto the gate crying!
Fun Classroom Set-Ups
I really love setting up the classroom and making the learning areas as inviting as possible. This week we had a café.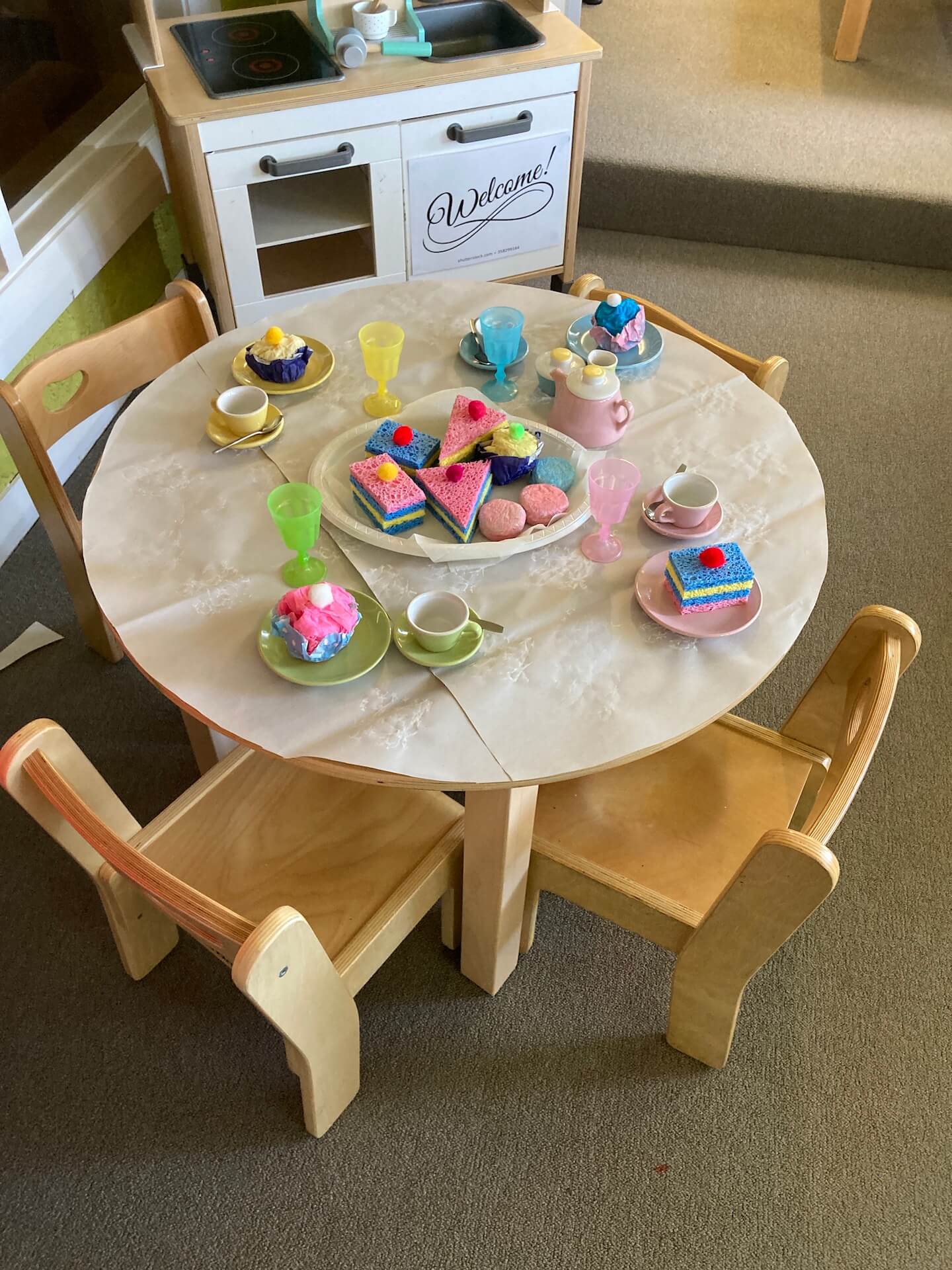 The kids made coffees and hot chocolates
We had "sponge cakes" on the menu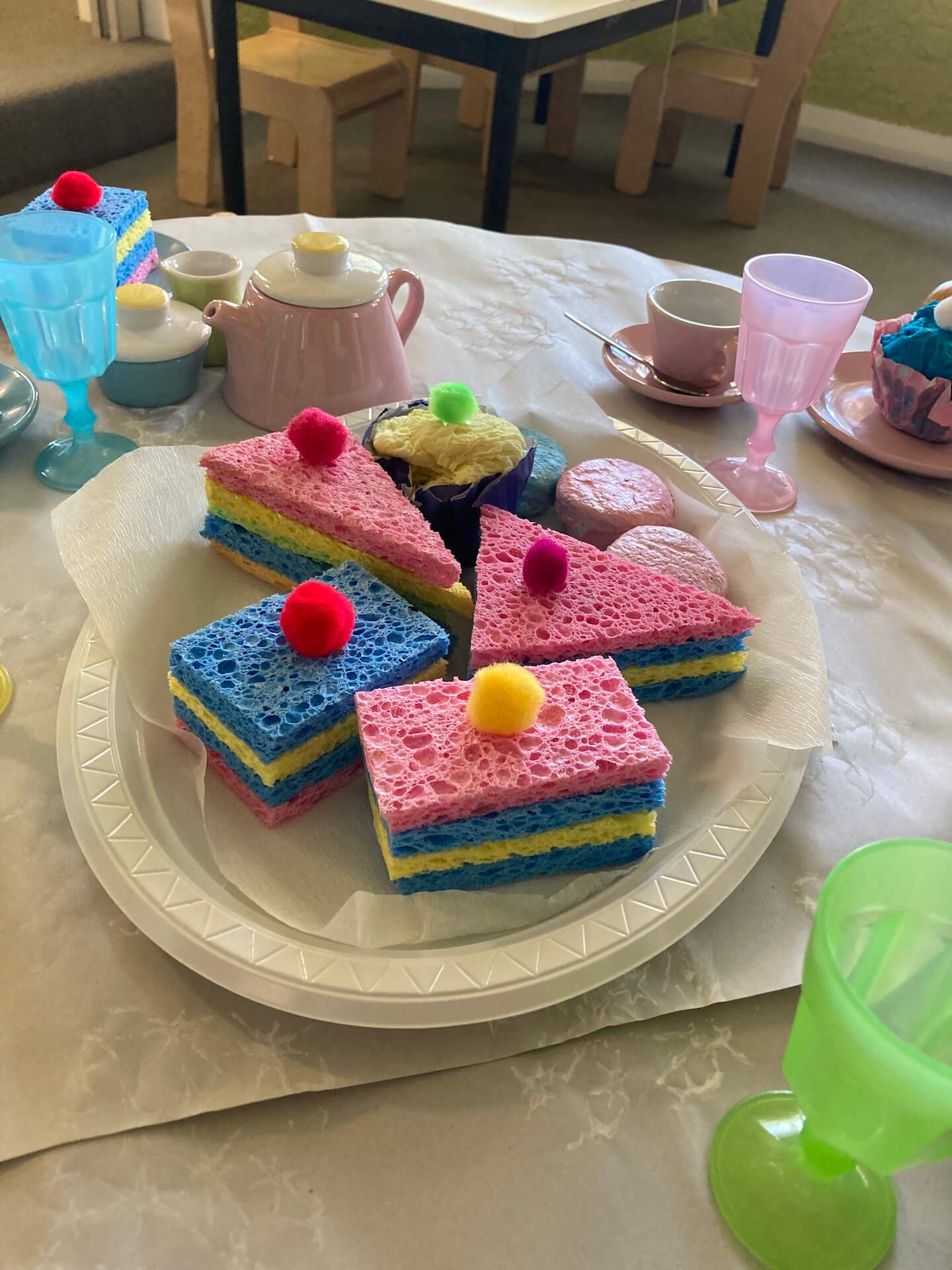 As well as macaroons made out of salt dough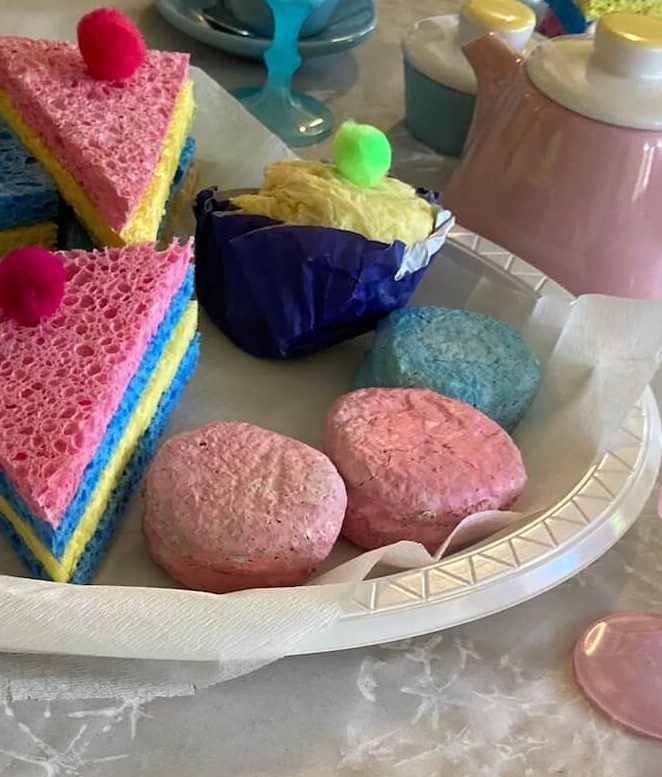 Along with cupcakes made from paper mache
Last year we had a bakery in the home corner. So I made most of the props then. It's surprising how well they lasted. Except for this year when one of our new students got a little carried away and pulled the sponge cakes apart. But we won't talk about that 😉. Never mind, they are easily fixed.
Sensory Play
I left work about forty minutes early on Monday so that I could pop into the shops to buy some things for preschool. To celebrate Lunar New Year, the kids make red packets and fill them with a gold chocolate coin. So luckily I found some gold chocolate coins at the sweet shop. They are hard to find in the shops once Christmas is over.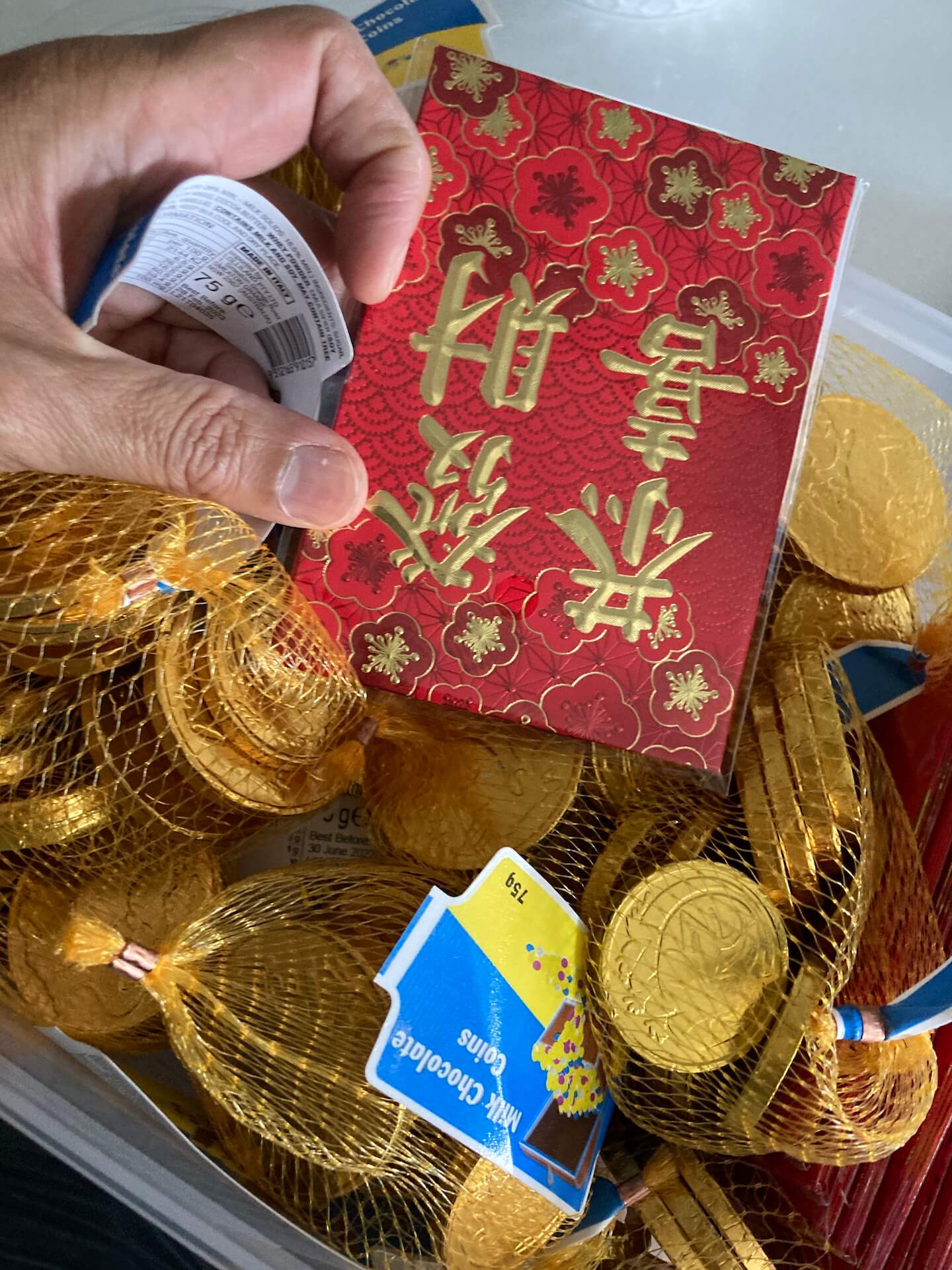 I also picked up some gold items for the Lunar New Year-inspired sensory tubs. All I did was dye some rice a nice bright red using edicol dye. Edicol dye is a non-toxic vegetable dye that comes in a powder form and you don't need very much to get some very vibrant results. We use it all the time at preschool to make paints for the children to use. We also dye things like rice and pasta for sensory play.
Edicol Dye comes in small tubs and you have to be careful to not spill it or drop it. It would take years to clean up because once it gets wet it stains like crazy.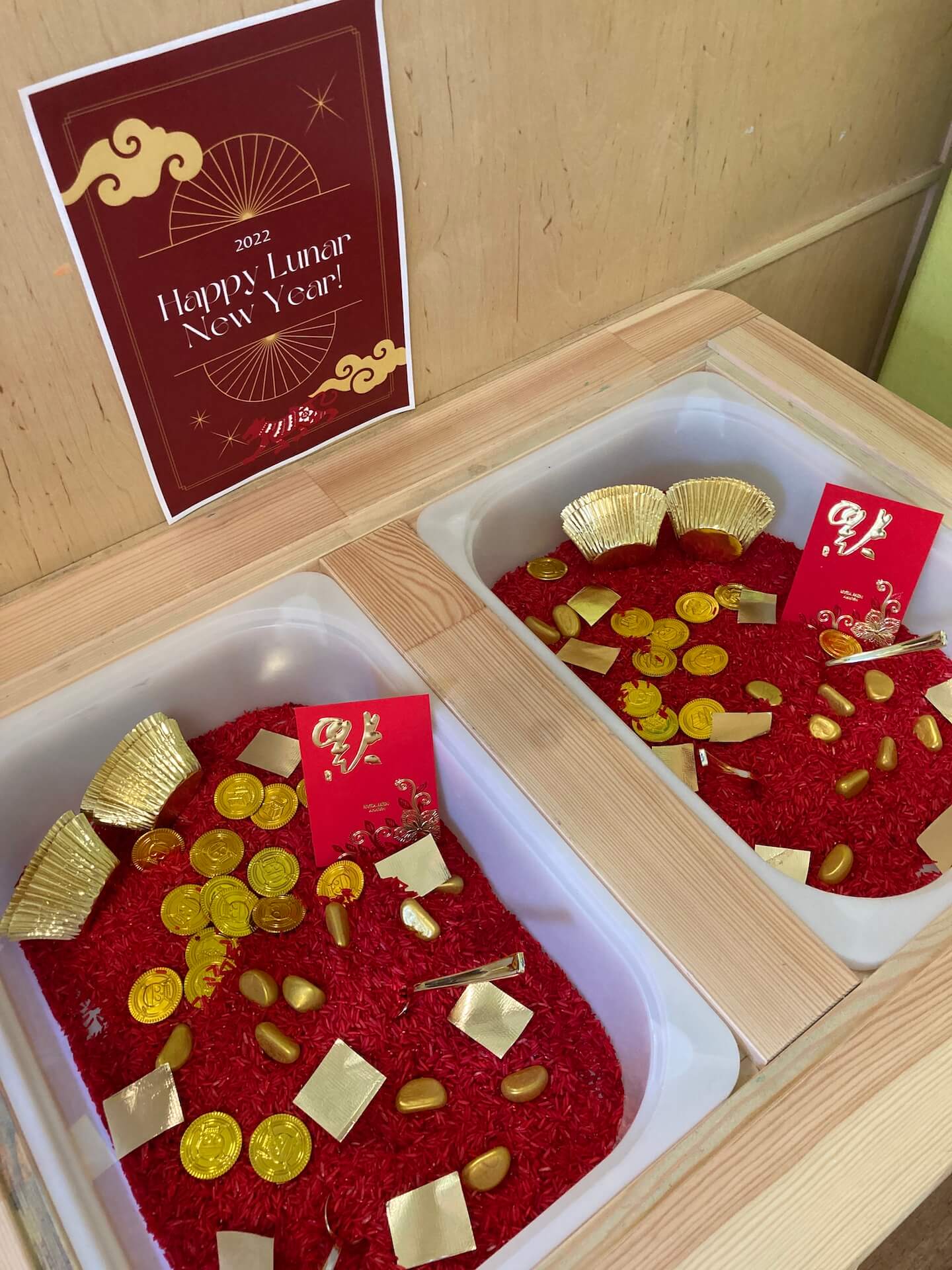 The kids really enjoyed playing with this activity and I was happy with how the tubs turned out.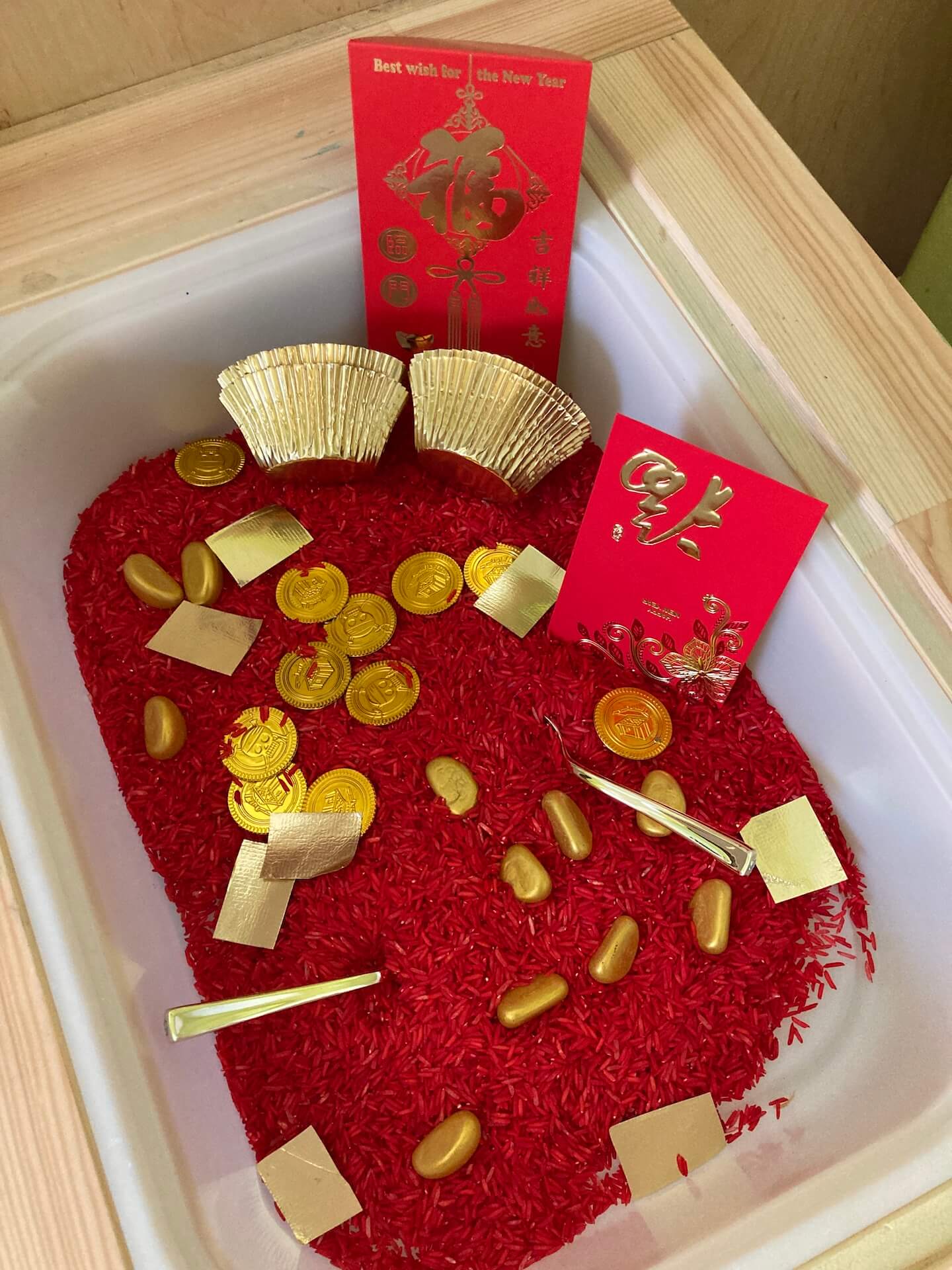 Korean BBQ
We ordered Korean BBQ takeaway for the first time on Tuesday night. Well, it was the first time for Steve and I but Sam has eaten it before with his friends. He was the reason that we decided to try it as he had raved about it so much.
It was delicious and I think that it's always fun trying something new. Next time I might skip chomping on the chilies though!! Big mistake!!
A Favourite Dessert
We don't usually eat dessert, but we did on Tuesday night after we had Korean BBQ. I had a Sarah Lee apple Danish in the freezer. So I heated that up and we ate it with vanilla ice cream. Yummy, I love ice cream served with anything that has apples.
After dinner, we caught up on an episode of FBI Most Wanted. It's our favourite crime show at the moment.
A Funny Mistake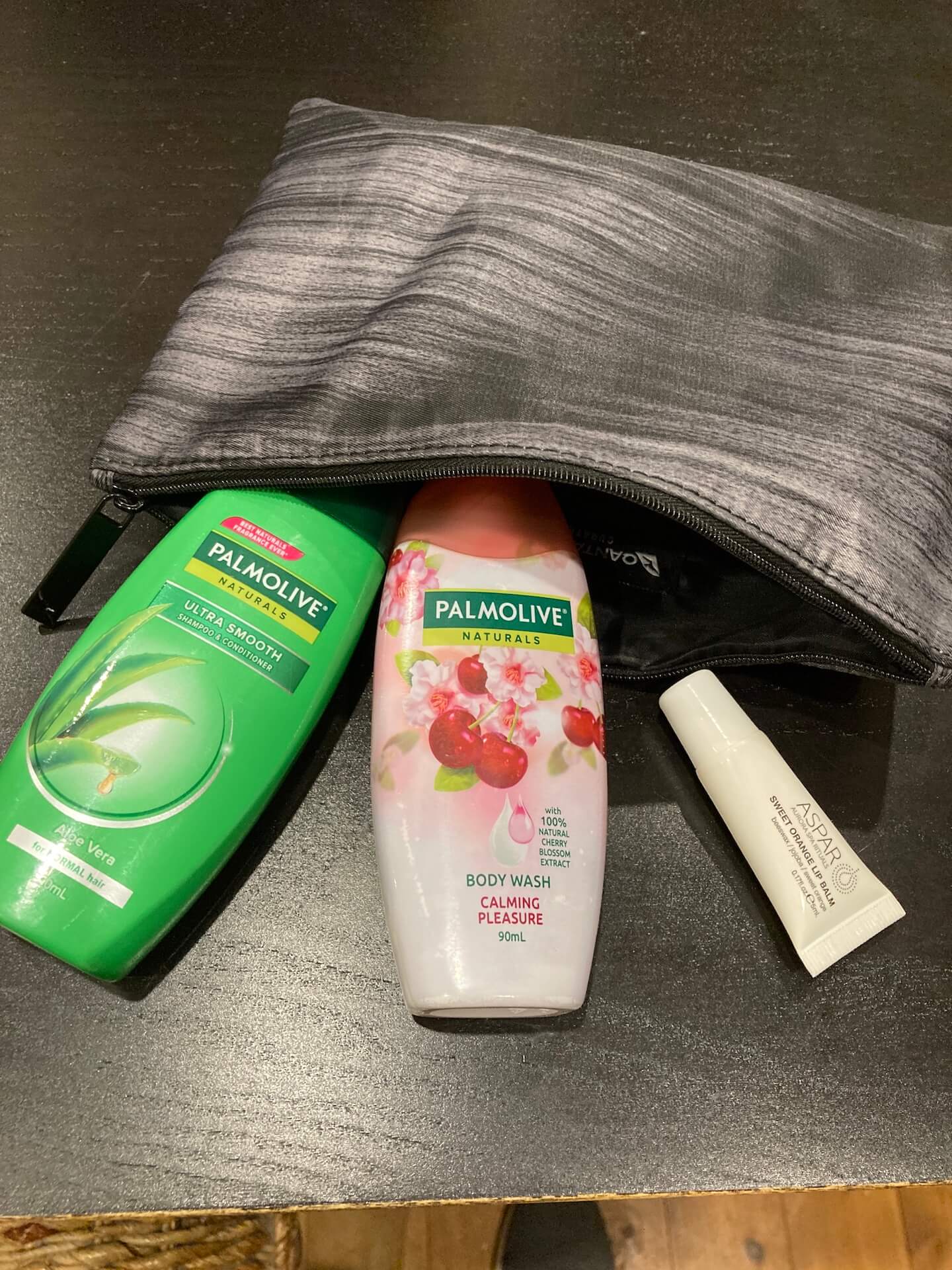 For school, Sam accidentally packed his toiletries bag that he takes on school camps instead of his pencil case. They are both very similar in size and colour! He said all his classmates and his teacher had a good laugh when he pulled out shampoo and toothpaste instead of pens and pencils! I was laughing hard when he was telling me all about it too!
Fall Apart Roasted Pork Leg
Thursday night we had fish, chips, and salad for dinner. But I also made a delicious fall apart roasted pork leg. This means that I won't have to worry about cooking on Friday night. I'll serve the pork on bread rolls with coleslaw. This is a huge favourite in my house.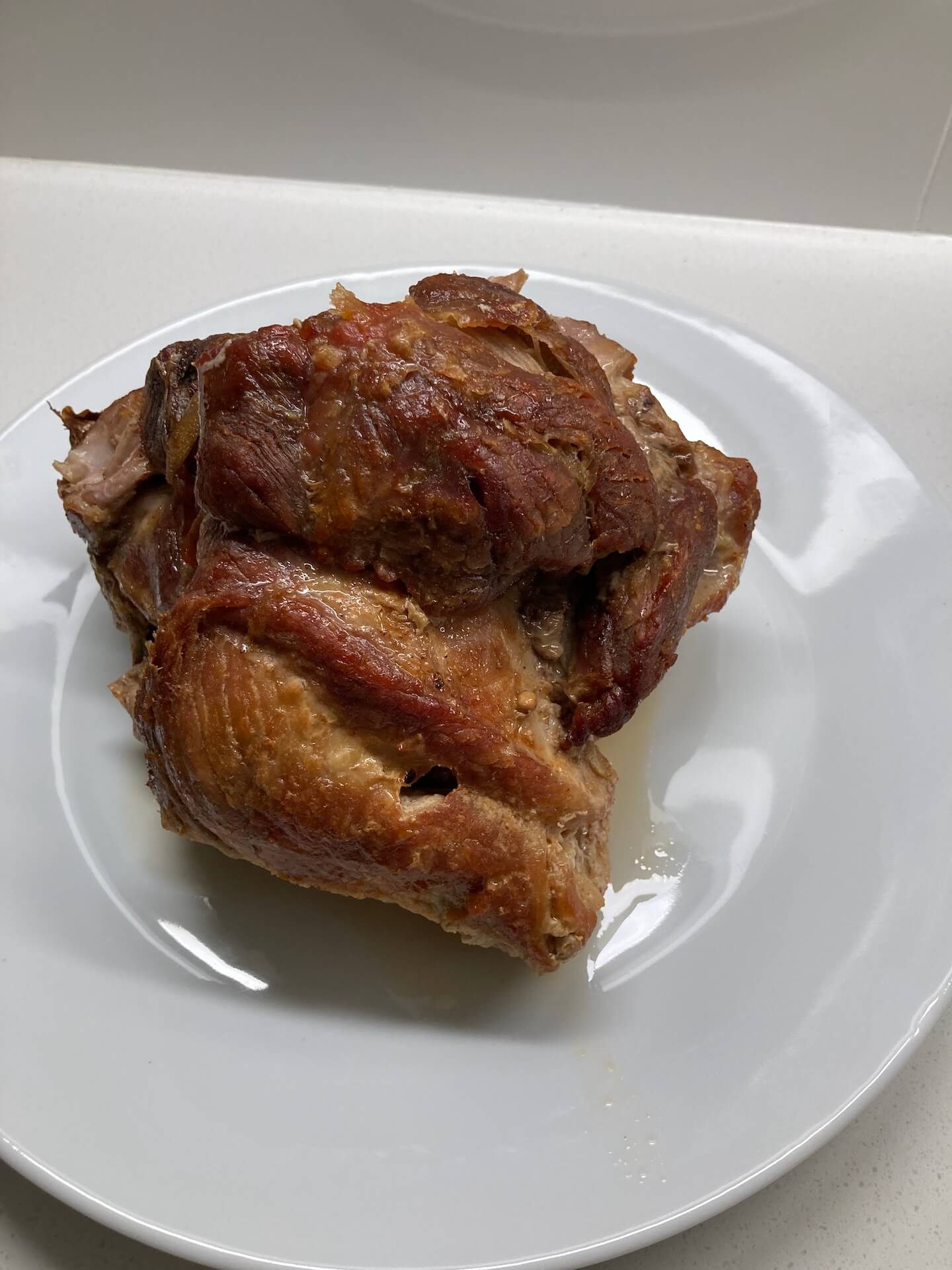 I guess that's about it for this week's Friday favourites. Thank you so much for stopping by, hope you all have a wonderful and relaxing weekend.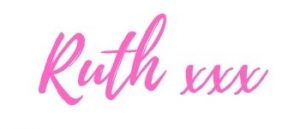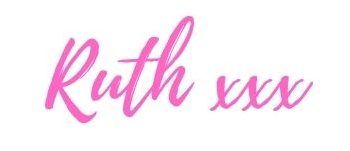 Linking up with Andrea and Erika for today's post