Happy Friday friends hope everyone is well this fine Friday. I have a few highlights of this week for today's Friday Favourites post. So let's jump right in with……
Number 1
Well, look at this big surprise! My peace lily is finally blooming. I've had this lovely plant for a few years and when I first bought it, of course, it had a couple of beautiful flowers. Then they died and that was it.
I know this is going to sound super crazy and I'm almost tempted not to say anything but about a month or two ago I spoke to it while I was watering it. Ahem….I said, "hey when are you going to give me a flower please".
I know it's a coincidence (or maybe not). But that's the truth, and now I have a lily blooming. The fact that I haven't killed it yet is another miracle too. Sadly, I'll be the first to admit that I have a brown thumb. Sigh. But hey, I'm super happy about the lily. Definitely one of the highlights this week!!
Number Two
Look Christmas trees and decorations at my local Westfields. How fun!! I know that these are hardly the most spectacular decorations ever. But I was happy to spot these and I was excited to hear the Christmas music playing in the shops too!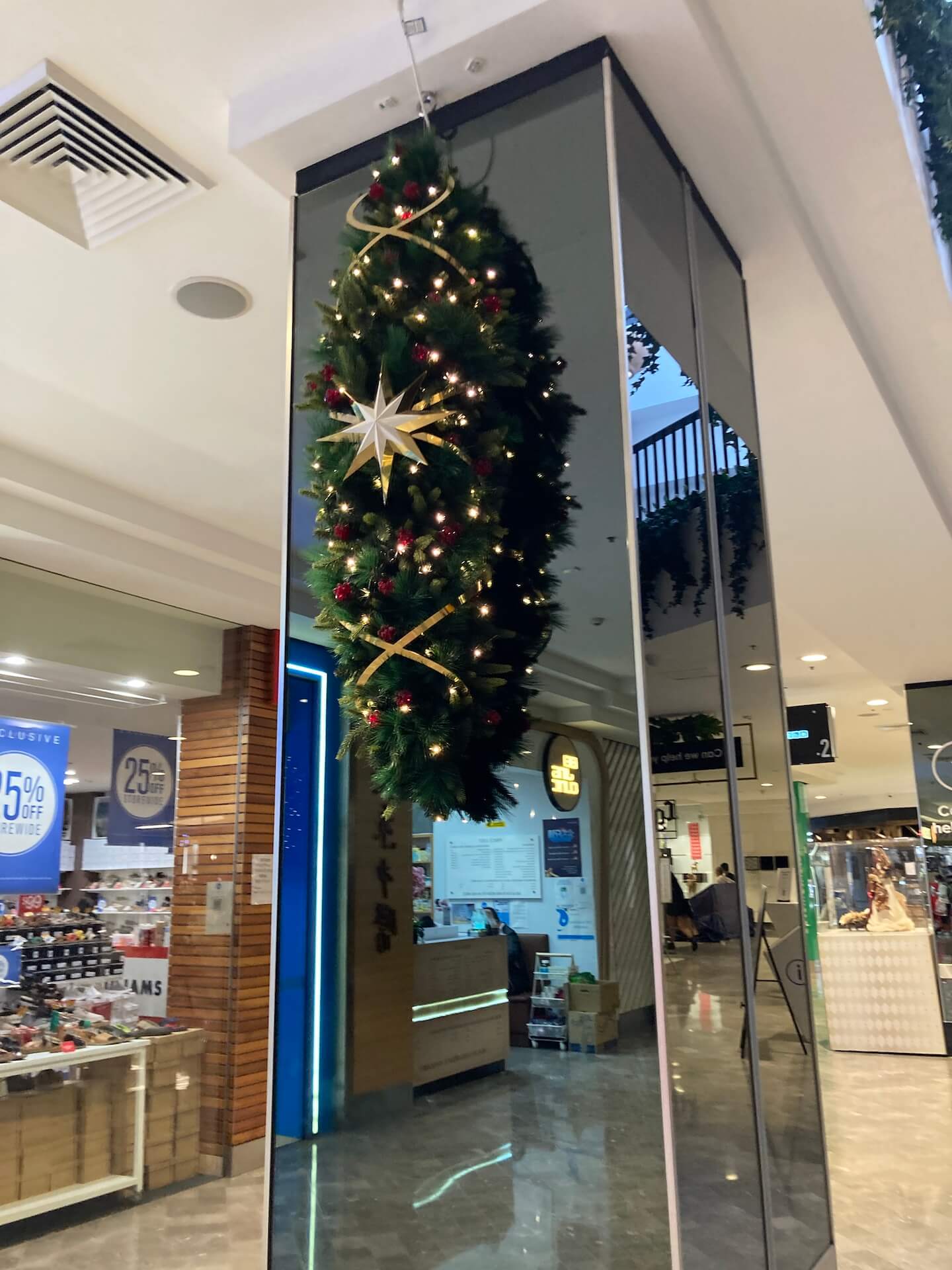 Number Three
I have a whole stack of DVD's that I haven't been able to watch because my DVD player was broken. So I bought this super cheap one the other day. I know that most movies and shows are now on Netflix, Stan, and Amazon Prime but I still have quite a few movies that are not. Like my Danielle Steele collection. So I'm excited to watch them soon.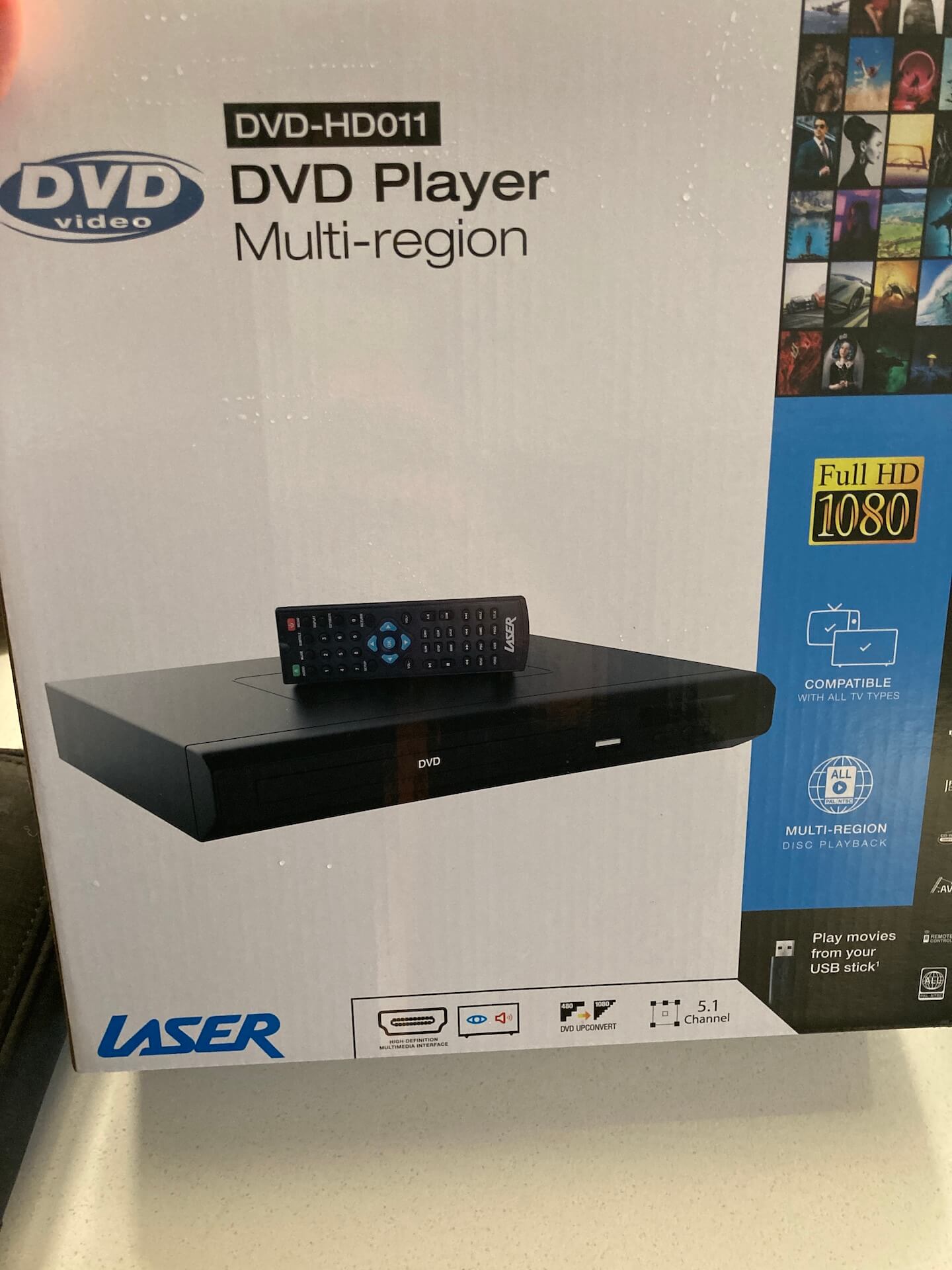 Number Four
I went into TK Maxx the other day and I picked up this cute Christmas pillow. I like how it says "Peace" on it. This will go nicely with the other pillows that I bought last year. I'm planning on decorating for Christmas this weekend!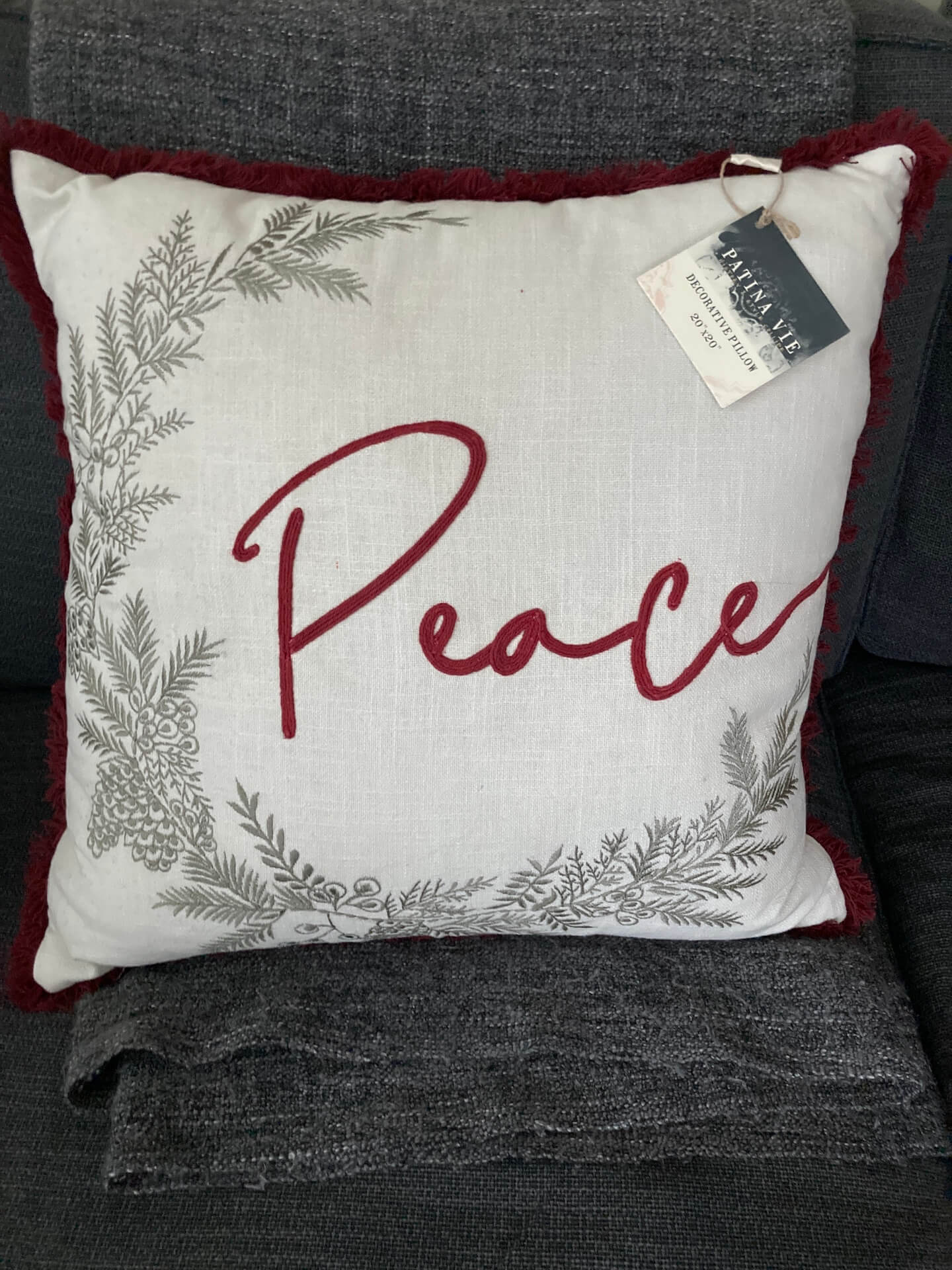 Number Five
I haven't really started my Christmas shopping yet, I'm almost having trouble accepting that it's only a few weeks away!! But I did go into EB games and found some stocking fillers. My boys are all grown up but they like that I fill their stockings with fun things they enjoyed when they were little. EB games never let me down and I was able to pick up a few Pokemon related things.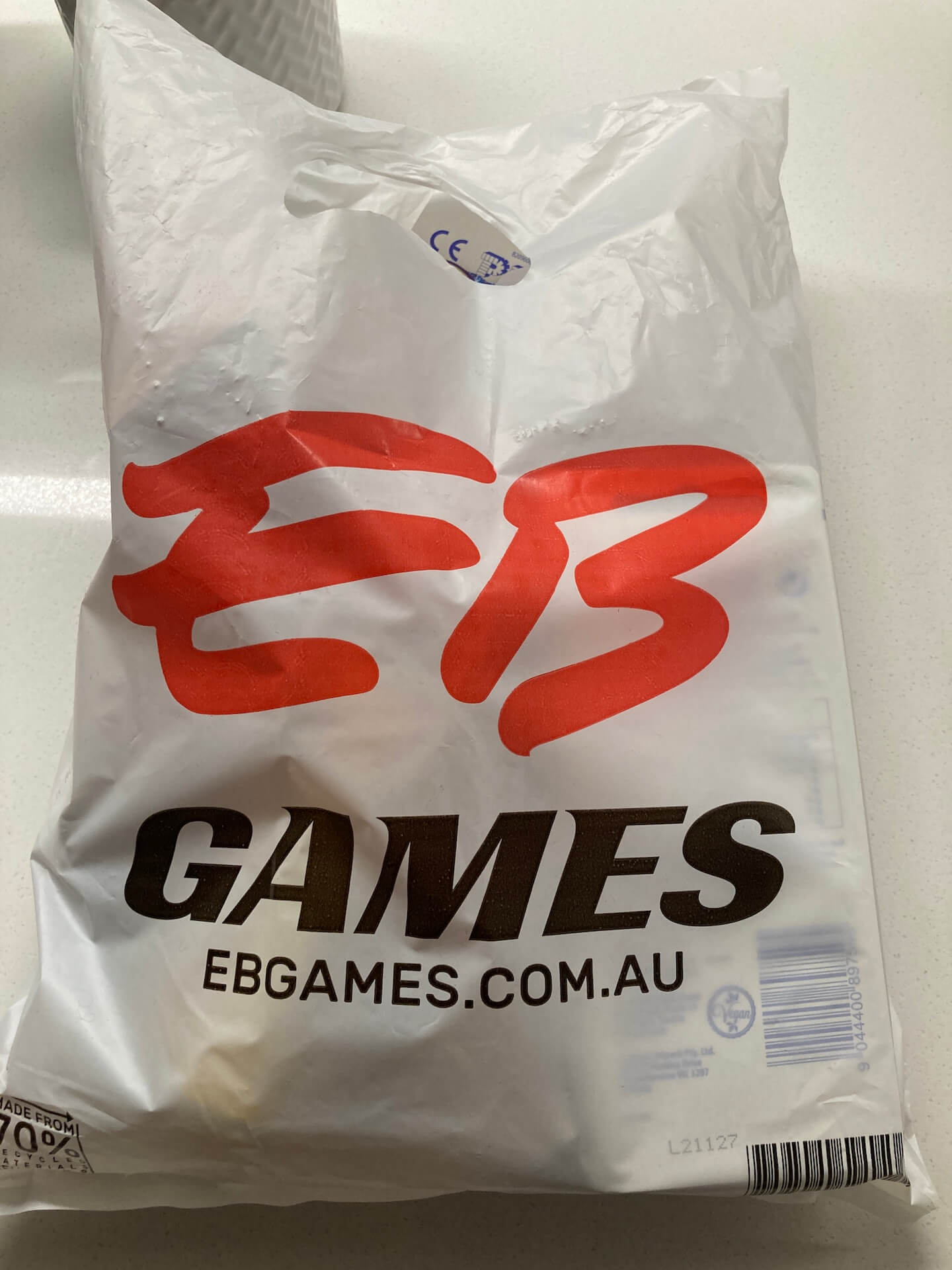 Number Six
Well the weather this week, actually all month has not been a favourite at all!! Goodness, you would never guess it's spring. I looked at the weather forecast and it looks like rain for a month. I have been desperately straightening and blow drying my hair as well as piling on all the products for frizzy hair known to man. But nope, nothing is working. The frizz is winning. So Friday morning I had enough and I did something I have never ever done. I gave up and went with the frizz.
I spritzed my hair with some gloss treatment
Then scrunched it up with my fingers and stuck two bobby pins in it as I used to when I was in high school and that was that. Then I went out in public with fizzy hair and no fringe. I felt so exposed with no fringe, I must be used to hiding behind it.
Well, the good news is that nobody ran away in fright and so from now on I think that I will be doing this more often. I can't fight the effects of the weather anymore, I give up. On the flip side, scrunching up my hair like this will give me more time in the mornings. Plus it will probably be good not to use the straightener so often. I think it was making my hair crispy!!
Number Seven
One of the biggest highlights of this week was this!! I received this beautiful handmade Thank you card in the mail. It's from my little preschool friend who is now in Year one in primary school. Every year she comes around to my place with her family trick or treating on Halloween. But this year her mum went into labour and they weren't able to come over. So I went over to her Grandpa's place where she was staying with her little brother and I dropped off their treats and a couple of little gifts. The good news is that her mum gave birth to a beautiful healthy baby and we get another future preschool student. Yay!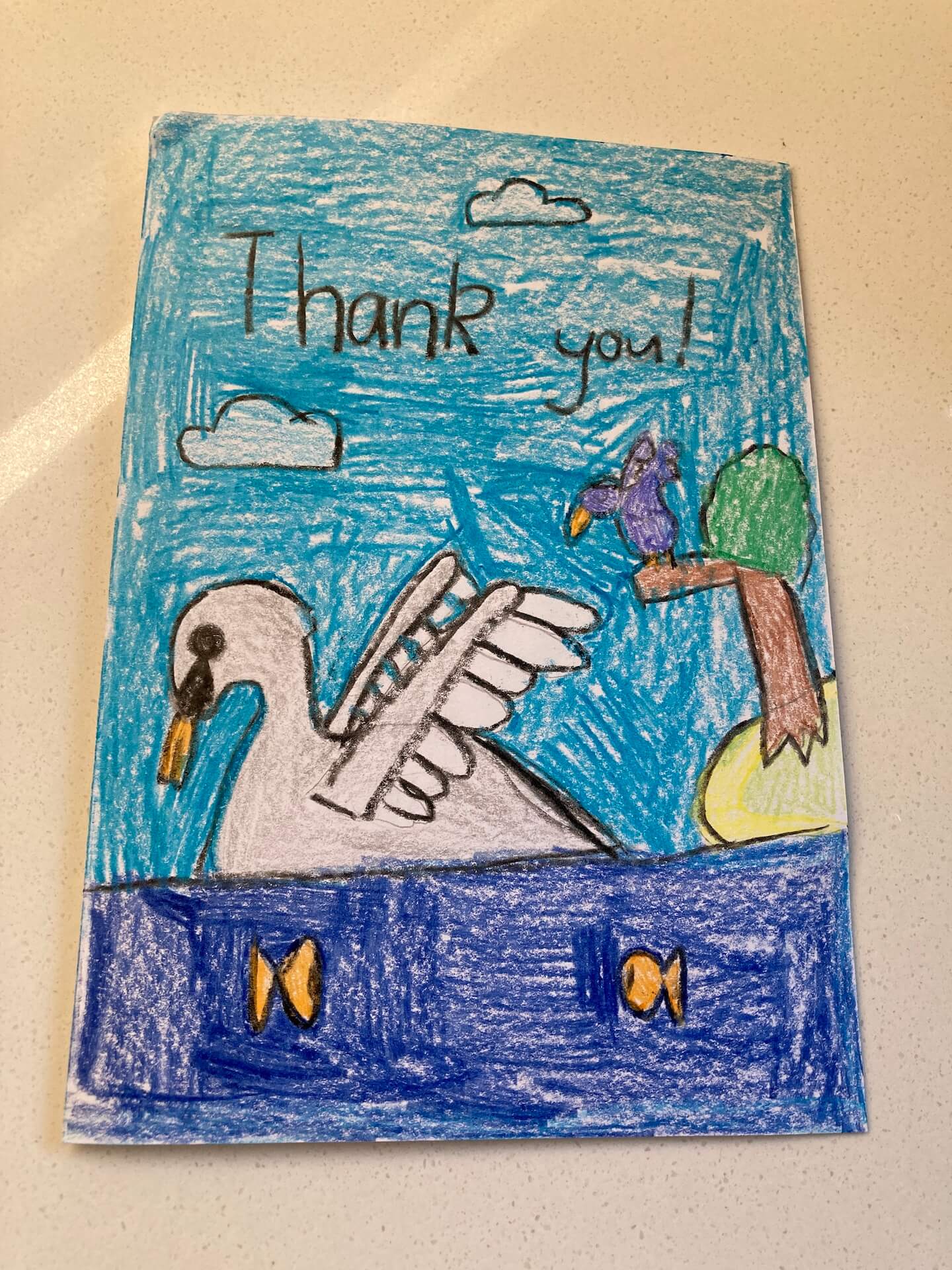 I guess this wraps up this week's short Friday Favourites, thank you so much for stopping by and letting me share a few highlights of this week.
It's Friday evening here and it's cold, raining, and miserable. I'm planning on getting cozy, lighting some yummy-smelling candles, and watching a DVD later on. Hope you all have a safe and wonderful weekend.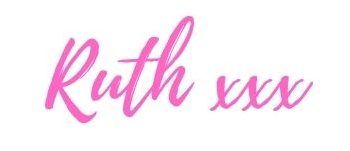 linking up with Andrea and Erika for today's post