Hi All and thanks for stopping by for this month's What's up Wednesday post. I know I say this all the time but friends I cannot believe how fast the time is flying by. I'm sure I'll blink and it will be Christmas. Woah! I love November and December because these two months it's all about end of year fun!!
1. WHAT WE'RE EATING THIS WEEK
We've been enjoying the freedom to eat out! We had a lovely dinner at our local club for our preschool's annual end-of-year parent committee meeting/dinner. It was fun being able to eat and chat with the parents. Covid restrictions and protocols are still in place at preschool. This means that parents aren't allowed to come into the preschool to drop off or pick up. We just meet them at the gate and sign the children in and out.
I have always enjoyed getting to know the parents and chatting with them in the mornings and afternoons. Sadly this hasn't been able to happen this year. So on Tuesday night, it was great to be able to get to know some of the lovely parents while enjoying a delicious meal.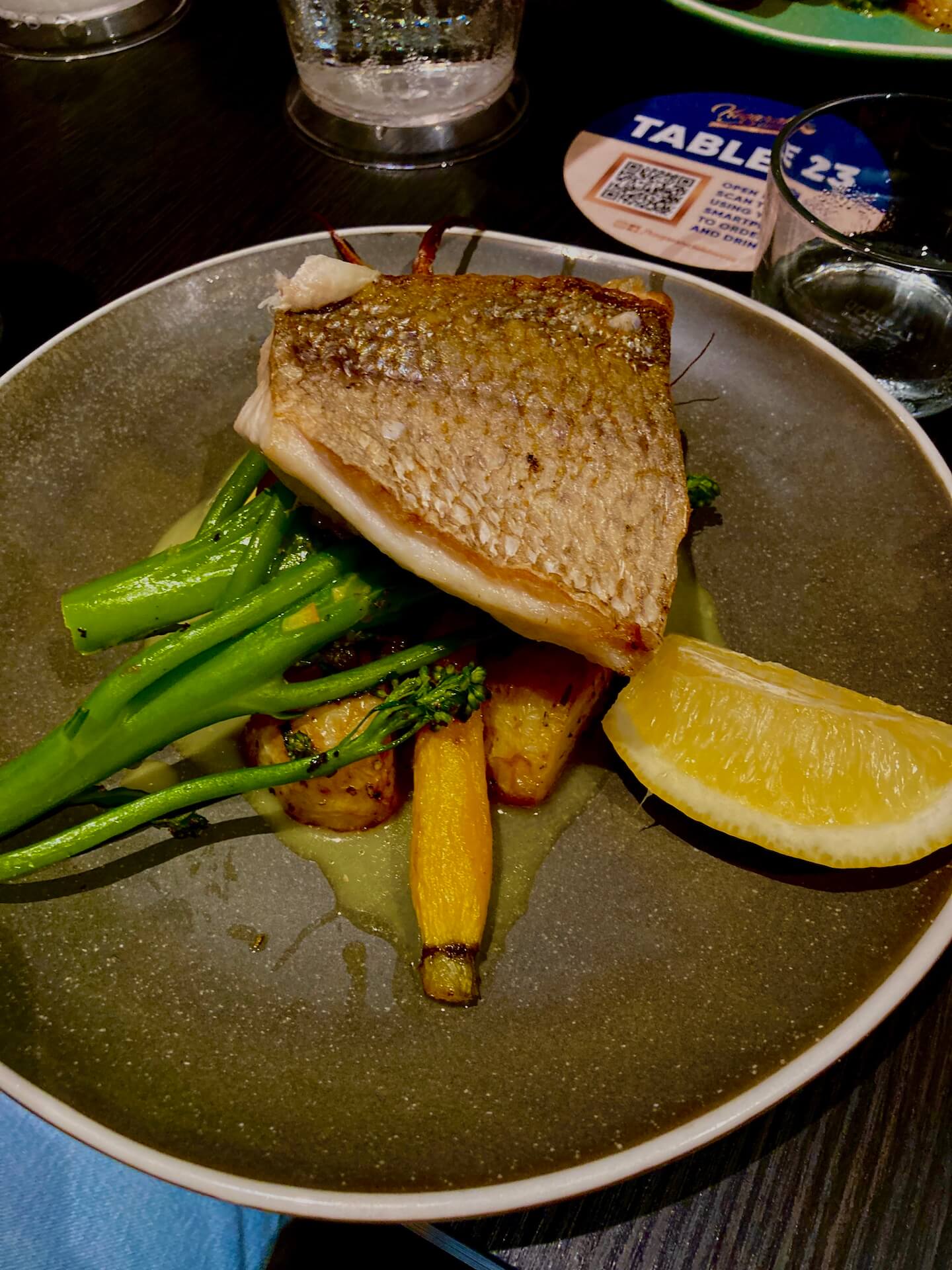 I had the snapper. It had the most delicious orange sauce. So good!
A piña colada!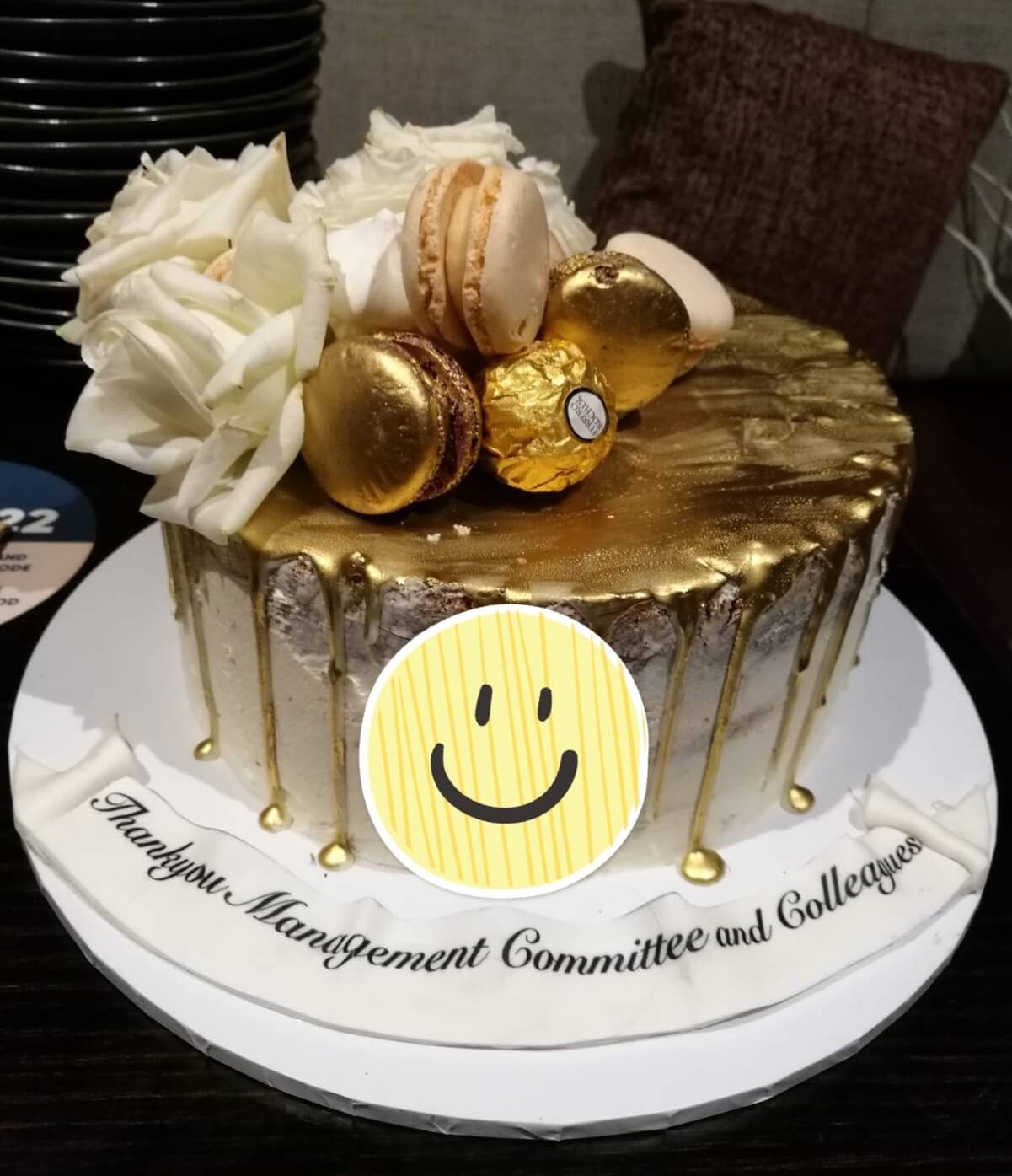 One of our colleagues brought this amazing cake for dessert.
Aside from this, we have also been eating lots of salads at home, I keep thinking that if we eat more salads the weather might warm up. But nope, most days it's been cold and rainy. Spring where are you????
2. WHAT I'M REMINISCING ABOUT
After lockdown, we have gone from zero to one hundred in terms of the frantic pace of life. The chase is on every day to get "all the things" done. Sigh! I'm missing the quieter, slower routine.
3. WHAT I'M LOVING
I'm loving going to fun places like The Grounds Of Alexandria and going thrift shopping at Mitchell Road Antiques. A while back I shared how the last time I was there I had loved a pair of brand new and very bright coloured Orla Kiely shoes.  But was all indecisive and didn't buy them. I then spent the next few weeks annoyed at myself because I couldn't get those shoes out of my mind.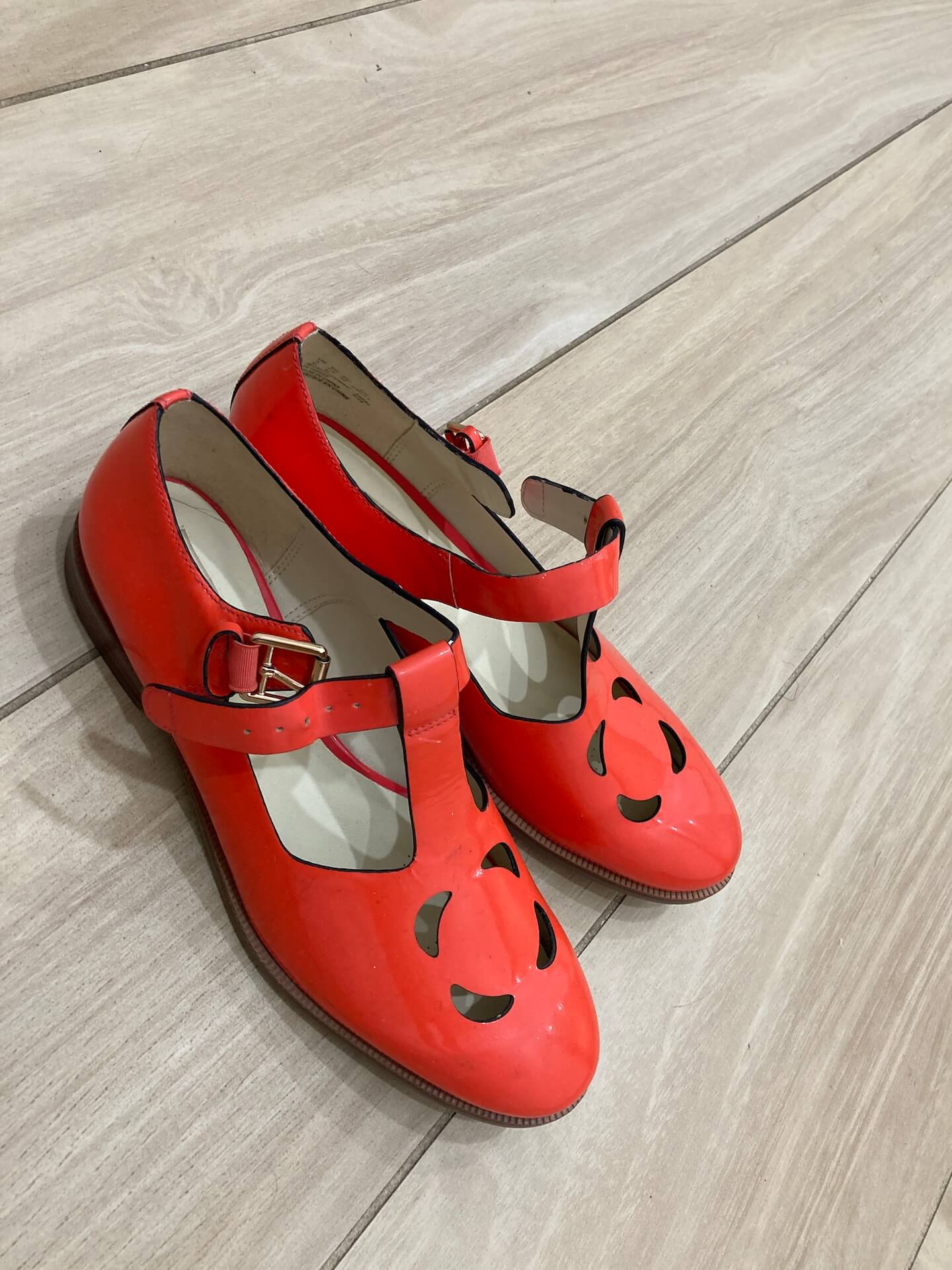 Well, I went back to Mitchell Road Antiques a couple of weeks ago with my lovely friend and they were still there!! I couldn't believe it. This time I did not hesitate and I snapped them up quick smart. They are super bright and not normally like anything I would go for. But they make me happy.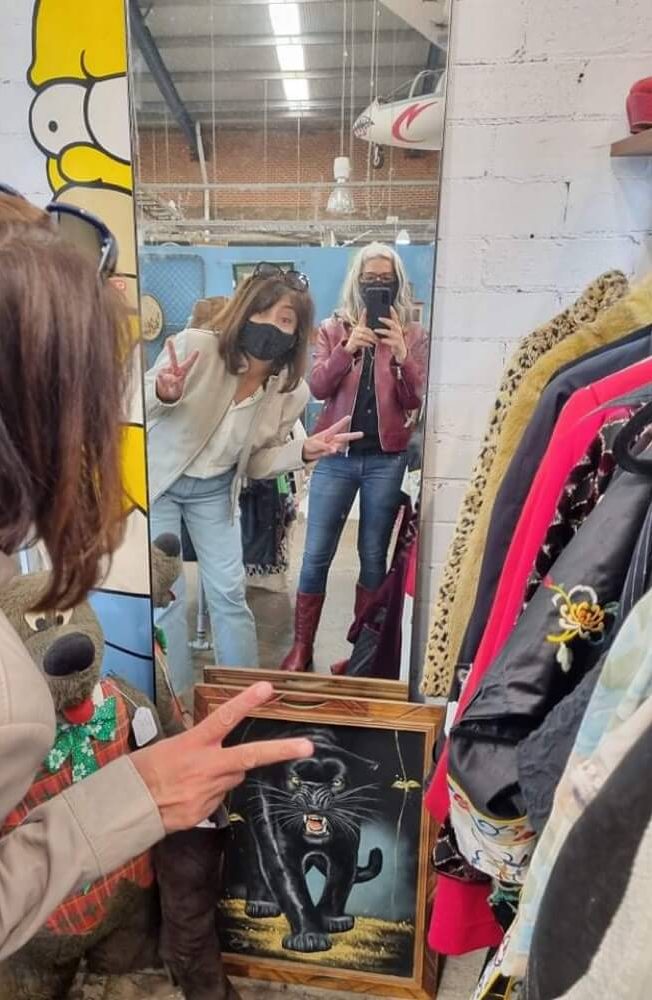 Ha! We had a blast trying on some cool leather jackets!
4. WHAT WE'VE BEEN UP TO
WORK WORK WORK!! I'm looking forward to the Christmas break. It's week 8 this week and we finish up in week 11. Preschool will be closed for 5 weeks of glorious Summer holidays. Let's hope the weather gets on board!
5. WHAT I'M DREADING
Hmmmmm, let me think. Nope, I'm not dreading anything at the moment. These last few weeks are when all the fun stuff happens!! Staff Christmas dinner, Children's Christmas parties, concerts, watching Christmas movies, and decorating the house. Yes indeed, all the fun stuff!!
6. WHAT I'M WORKING ON
I have been super busy putting together the preschool end-of-year movie! It used to be a slide show, but now I would say it's more of a movie. I take lots of videos and photos of the children throughout the year and now I am putting it all together.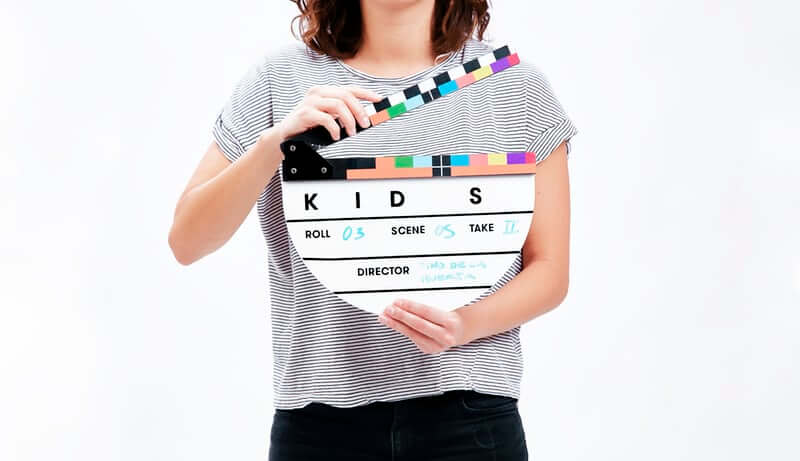 I found some great music to go with it too which I am really happy about.  There's one nostalgic song and one upbeat song.  This project is a fun challenge for me and I have to admit that I get a bit obsessed with making it. It's always on my mind and I have the music going on in my head constantly on loop. It will be good when it's all edited and finished. Then hopefully my brain can have a rest.
7. WHAT I'M EXCITED ABOUT
Christmas!! As well as the end of year fun and Christmas holidays. I've got a few things that I am planning to do during the break. We're not going away anywhere but I'm excited about visiting local places and doing day trips.
8. WHAT I'M WATCHING/READING
Do you know I used to read all the time? When I was at school I used to have to catch the train and then walk. My school was about an hour away by public transport from my home. Well, the whole trip I would be reading. I would even read as I walked. I'm so glad I didn't get hit by a bus or something.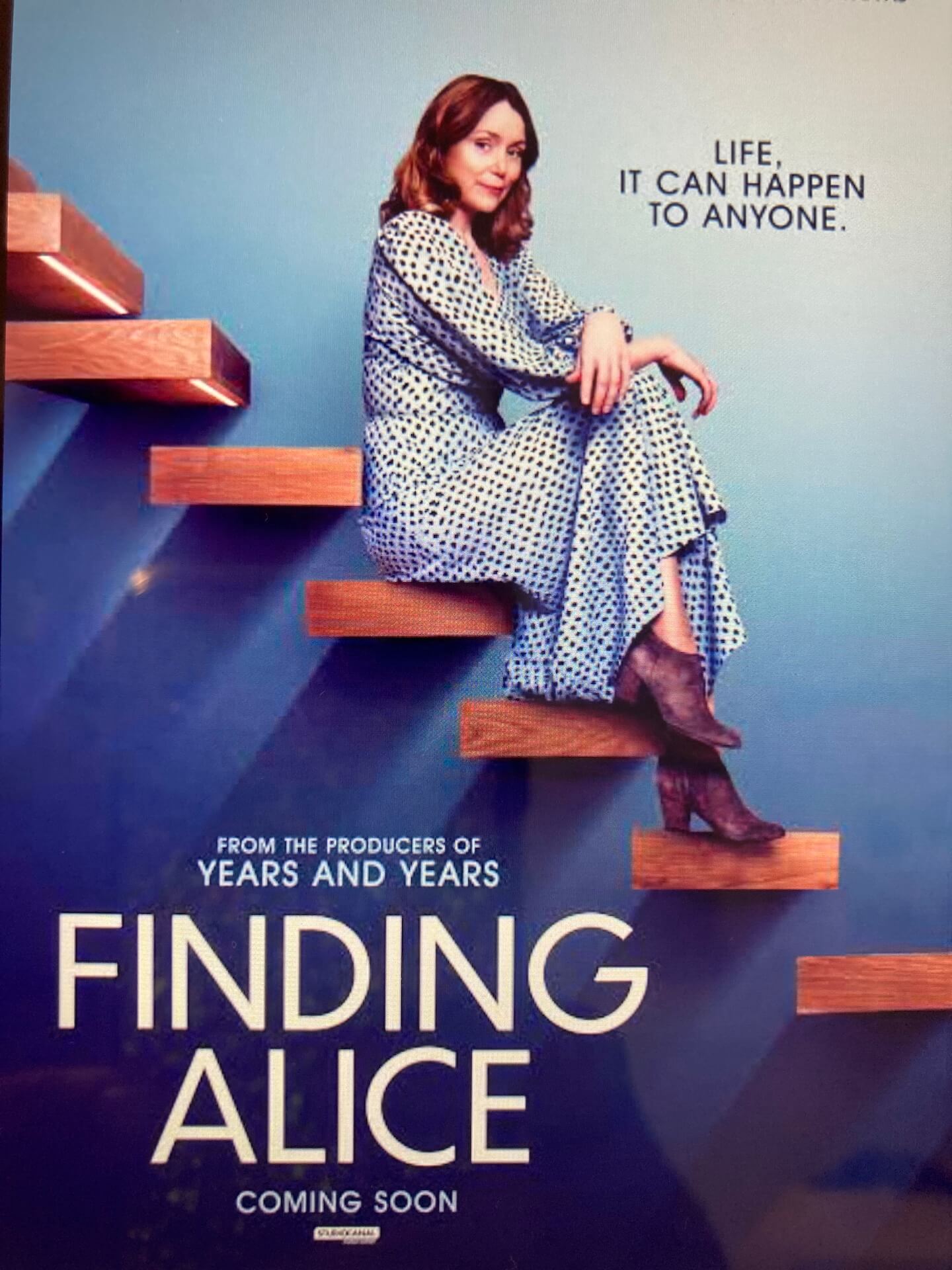 Now I don't read hardly at all, there's just no time. I do however like to have a show on while I am cooking or doing chores. It's the British shows that I have been really into lately. Recently, I discovered a series called 'Finding Alice' and watched season one on ABC iView.
The lead actor is Keeley Hawes, the same lady who was in 'The Durrells'. 'Finding Alice' is a comedy/drama series and it was so good. I totally recommend it as it had the right balance of humour and drama with plot twists as well as surprises. Now I have to wait for Season two which doesn't come out until next year.
9. WHAT I'M LISTENING TO
I've been listening to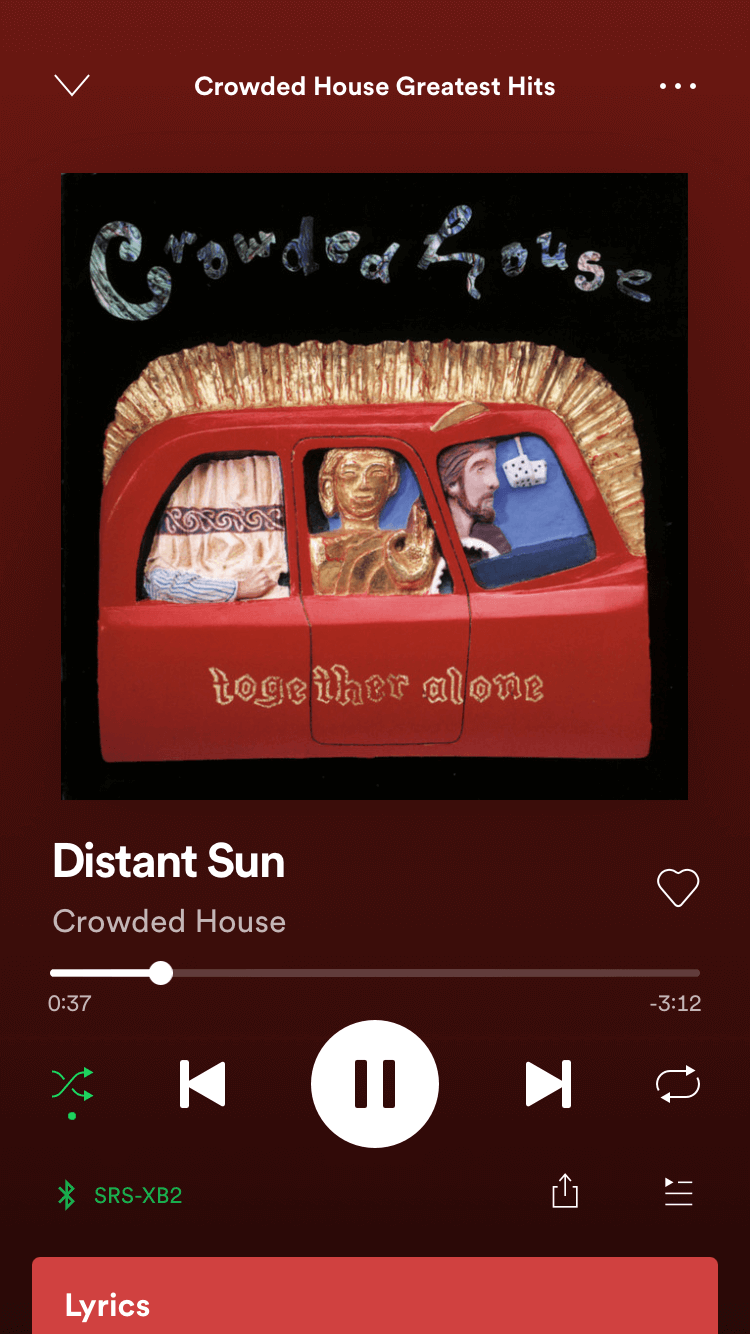 Crowded House on Spotify and taking a trip back to my high school days.
10. WHAT I'M WEARING
So I'm still wearing winter clothes. Why oh why am I still having to wear jumpers, jackets, and thick bed socks. It's supposed to be Spring but most days I've been freezing!!!! I Haven't been able to enjoy wearing many spring outfits at all!
11. WHAT I'M DOING THIS WEEKEND
I think I will be putting up my Christmas tree and decorating for Christmas! Yay!!
12. WHAT I AM LOOKING FORWARD TO NEXT MONTH
All the Christmas and end of year fun at preschool and then of course I'm super excited about the long school holiday break. I  C A N N O T  W A I T !
Well, that wraps up this month's What's Up Wednesday post. I'm super excited for the end of year fun to continue!
Happy Wednesday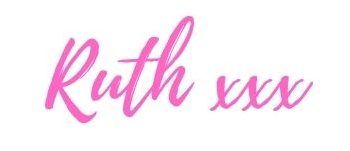 Linking up with Shay and Sheaffer for today's post