If you're looking for a tasty dessert option with healthy ingredients. Then look no further than this delicious gluten-free pear cake. This cake is a perfect sweet treat made with almond flour and pears.
Not only is this cake gluten-free, but it also contains some wholesome ingredients that your body will thank you for! Almond flour is a fantastic alternative to wheat flour because it is high in protein as well as healthy fats. And the juicy pears are full of fibre, vitamin C and antioxidants.
This gluten-free pear cake is seriously delicious. And the beautiful combination of almond flour, pears and cinnamon gives it a warm cozy flavour that is perfect for Autumn. It is also very easy to make because it contains a handful of ingredients and only a few easy steps!
So if you are craving a tasty and healthy dessert option. Give this gluten-free pear cake a try. It's sure to delight your sweet tooth and leave you feeling happy and satisfied. Enjoy!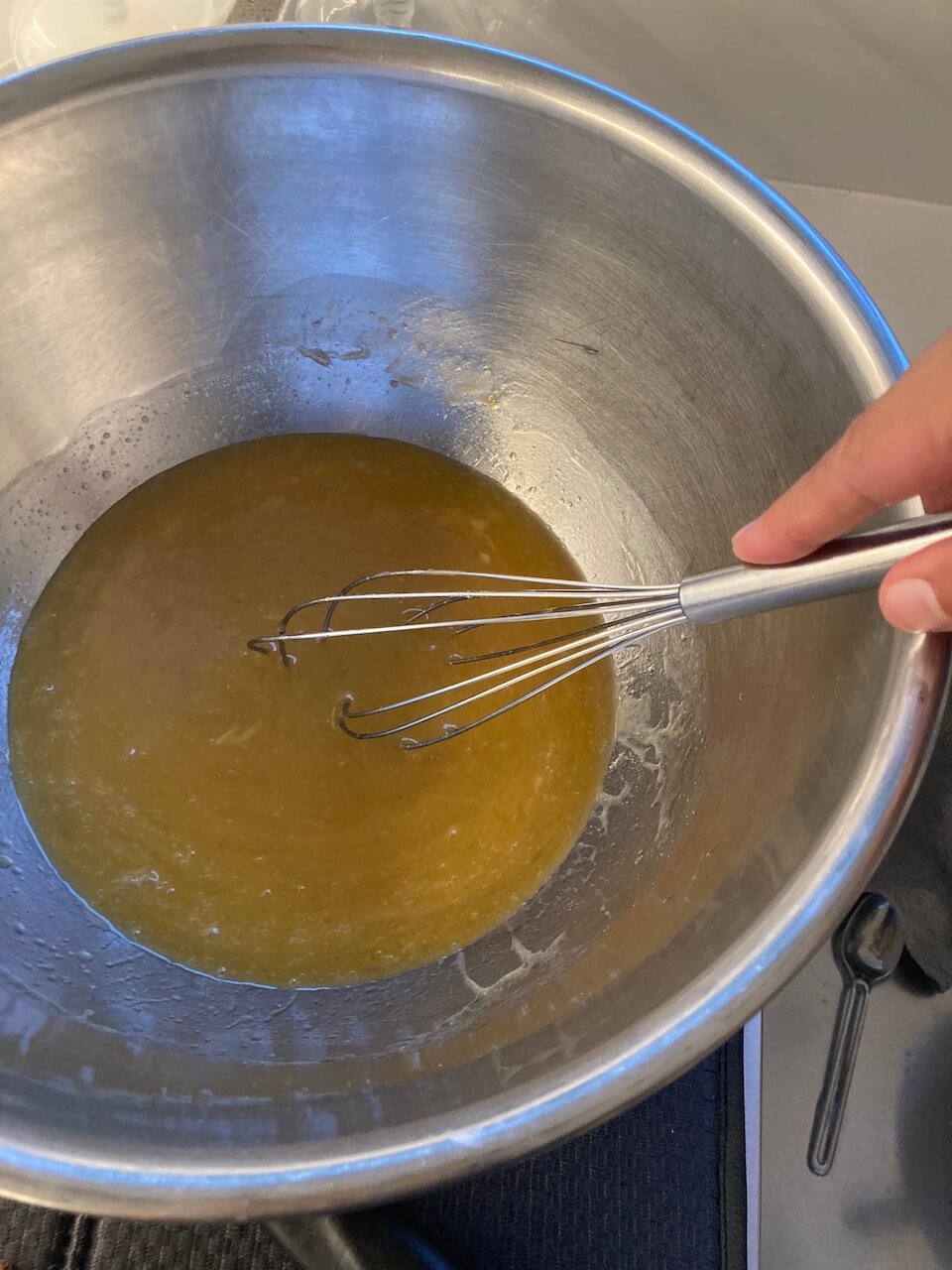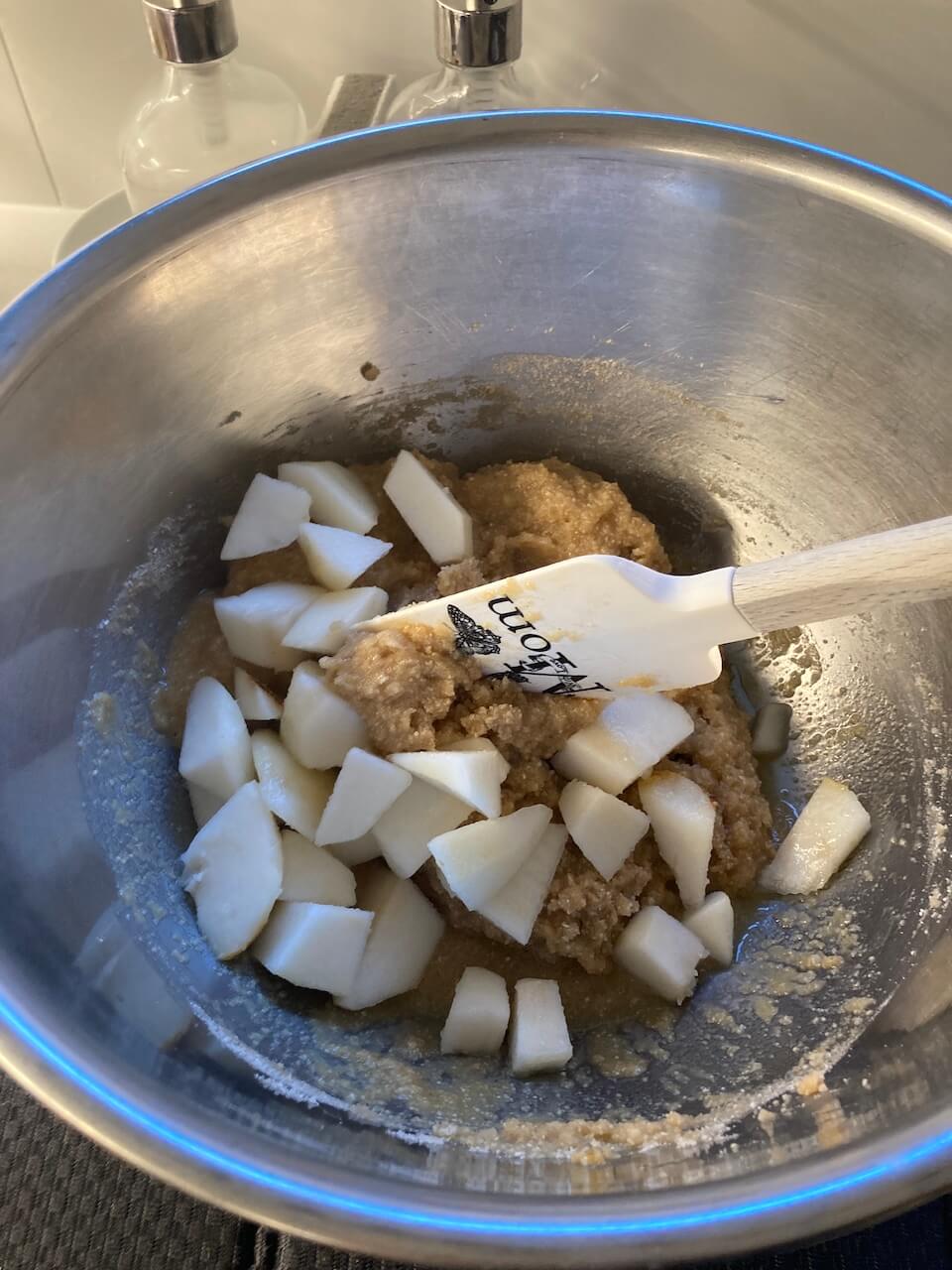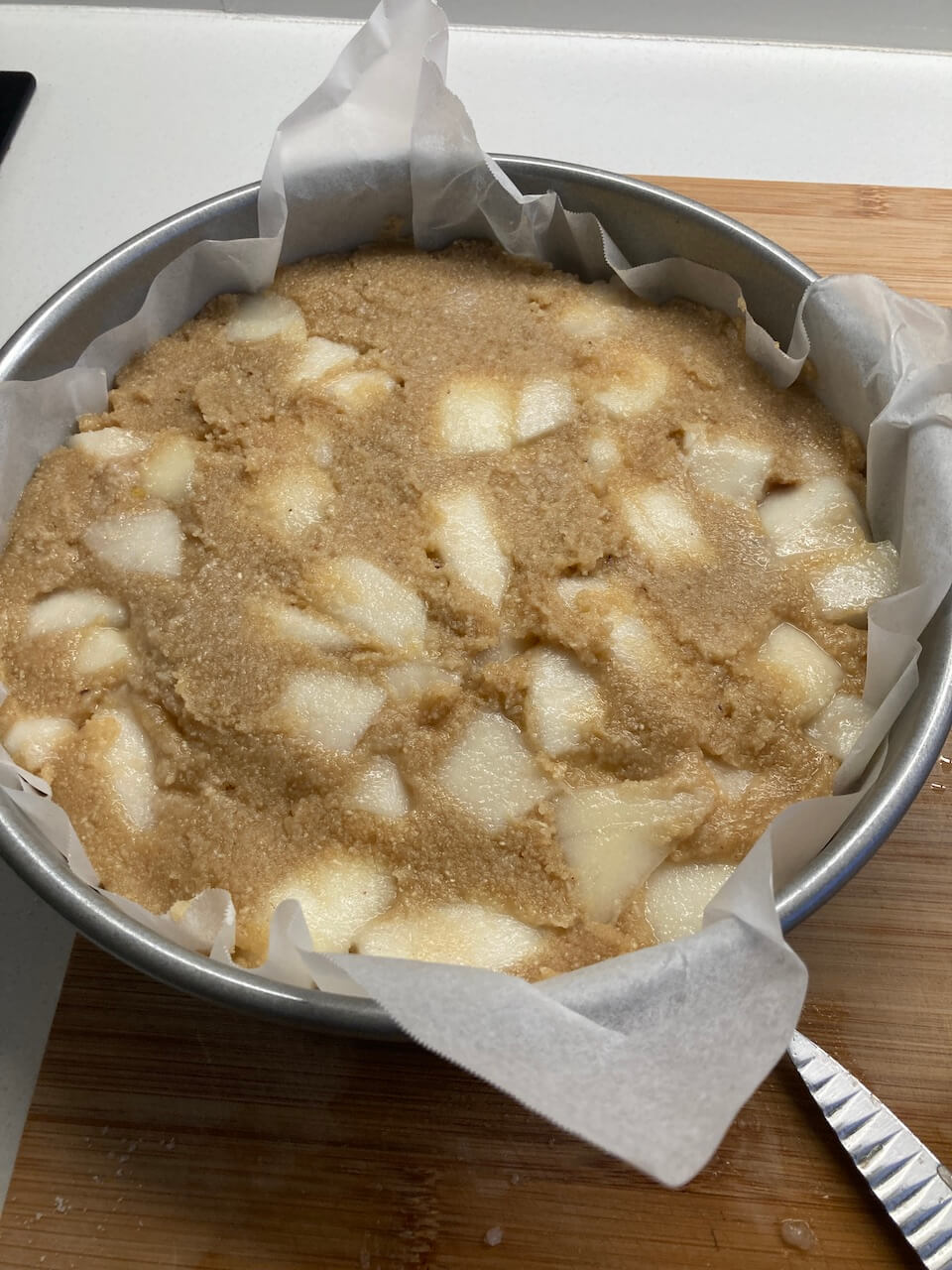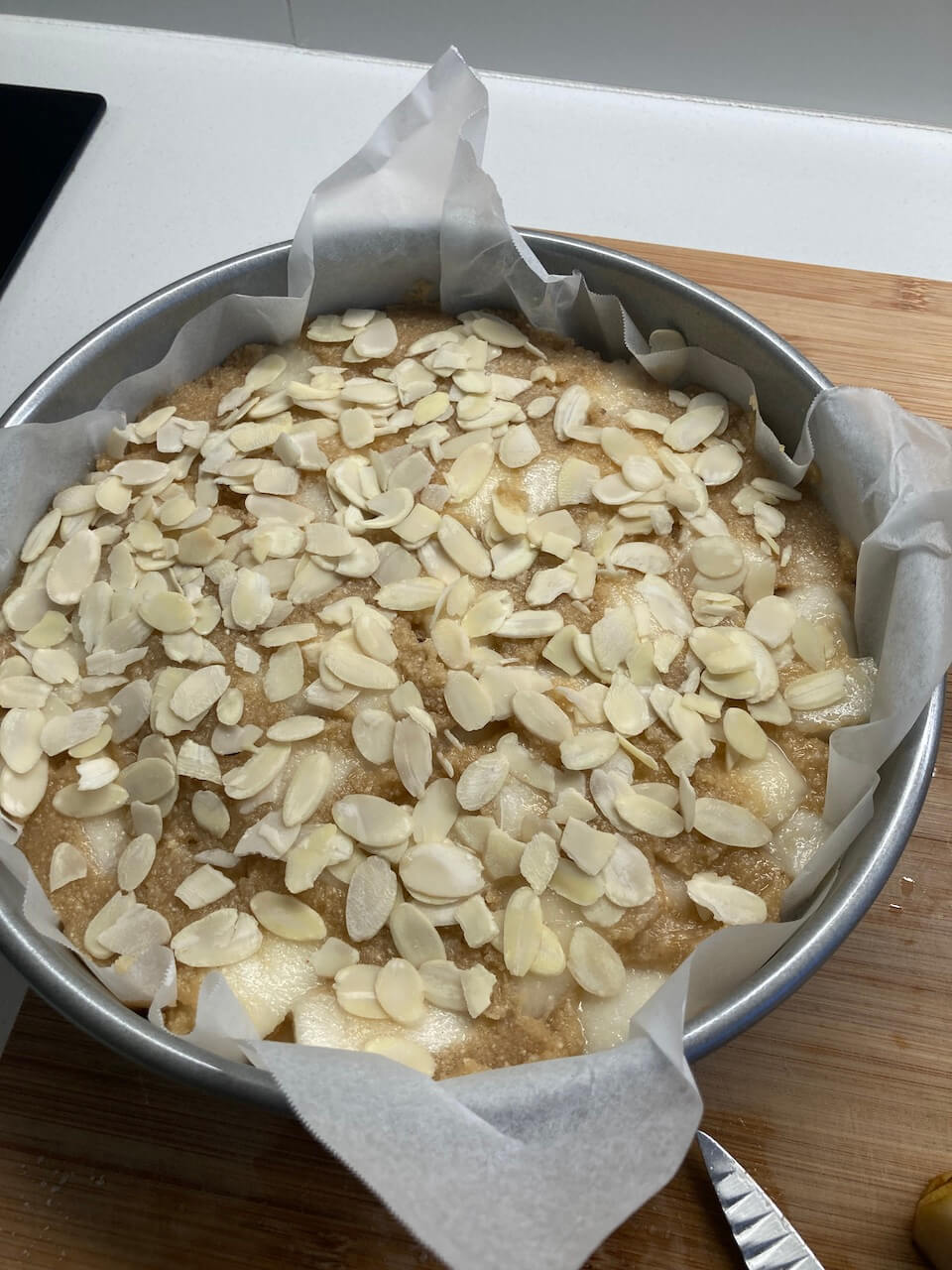 Gluten-Free Pear Cake
Ingredients
2 cups almond flour
1/2 cup coconut flour
1 tsp baking powder
1 tsp ground cinnamon
1/2 tsp salt
1/2 cup coconut oil, melted
1/2 cup honey
3 eggs
1 tsp vanilla extract
3 medium pears, peeled and chopped
1/4 cup sliced almonds
Instructions
Preheat the oven to 350°F (180°c). Grease a 9-inch cake pan and line the tin with baking paper.
In a medium bowl, mix together the almond flour, coconut flour, baking powder, cinnamon and salt.
In a large bowl, beat together the melted coconut oil and honey until smooth. Add the eggs and vanilla extract, and beat until well combined.
Gradually add the dry ingredients to the wet ingredients, mixing until just combined.
Fold in the chopped pears.
Pour the batter into the prepared cake tin and sprinkle with the sliced almonds on top.
Bake for 40-45 minutes, or until a toothpick inserted in the centre of the cake comes out clean.
Let the cake cool in the pan for 20 minutes, then transfer the cake to a wire rack to cool completely.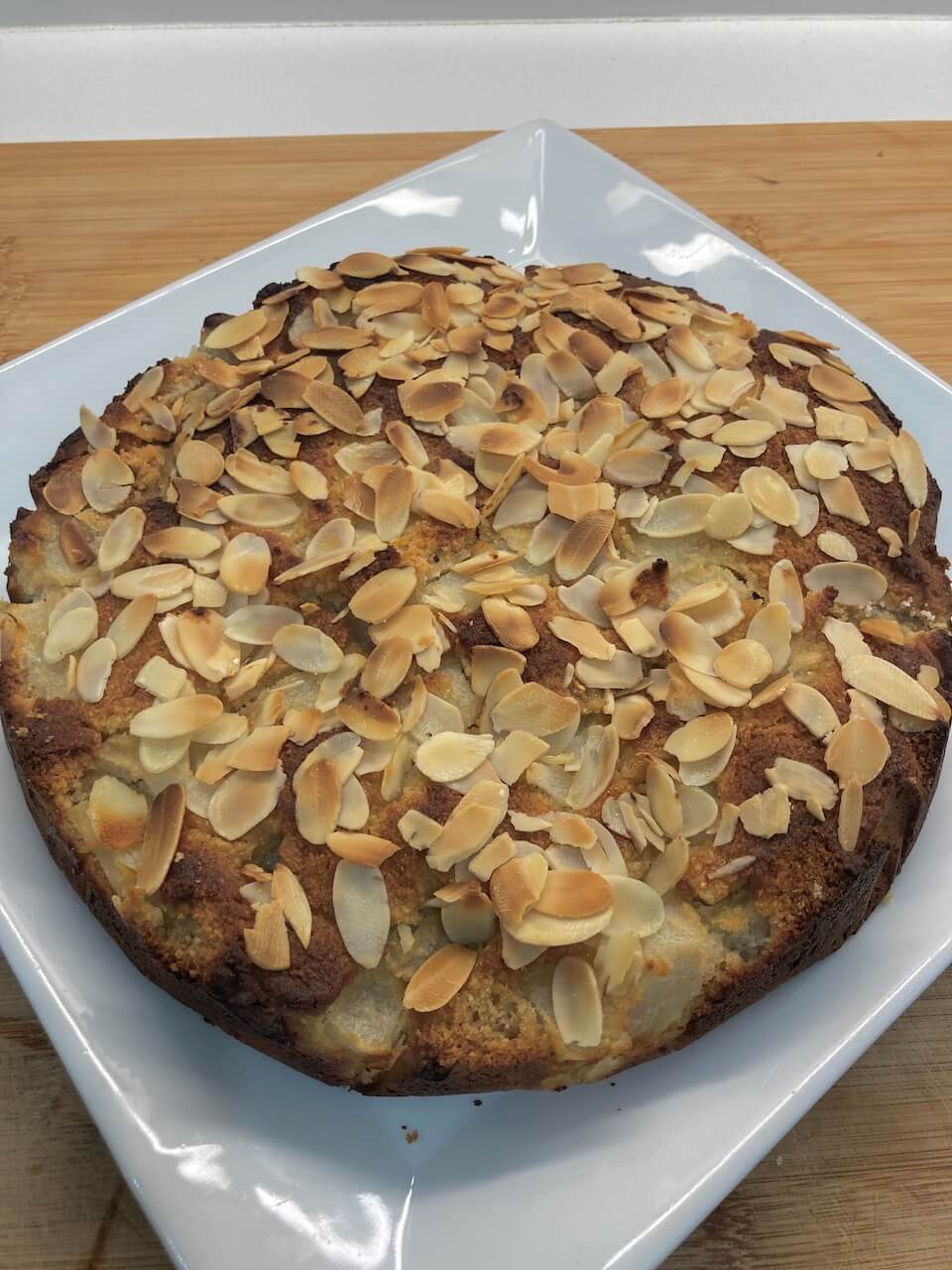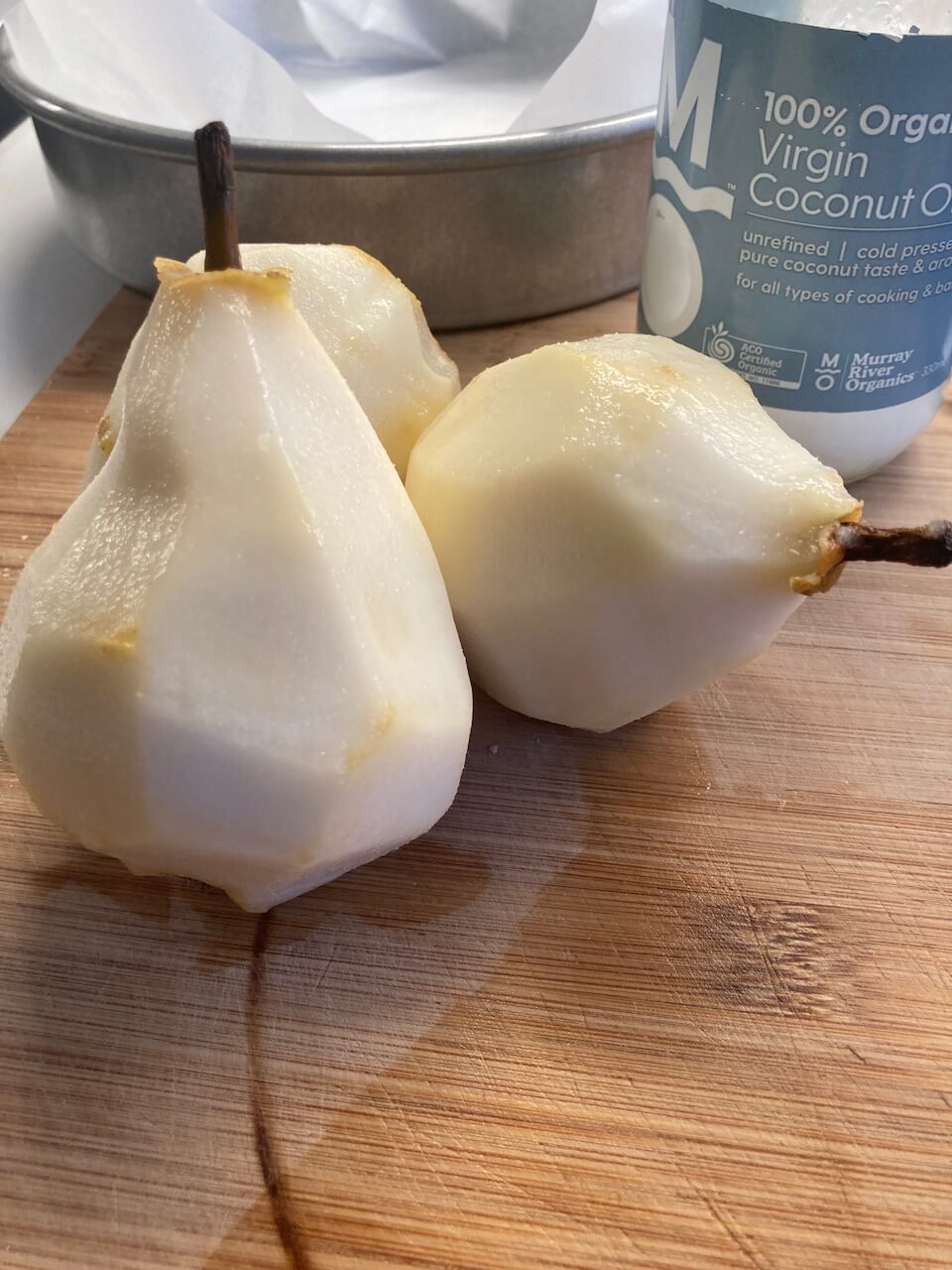 Some More Gluten-Free Recipes
Apple And Berry Gluten-Free loaf