Hi, All and happy Friday to you!
Thanks so much for joining me to have a look at some fun things for today's  Friday Favourites.  As usual, I am linking up with Andrea and Erika. Wishing you all the Happiest of Fridays and a most wonderful weekend!!
1
Seeing my fun work colleague and friend was my favourite part of the week! She is the sweetest, kindest person and I just love her sunny smile! I had really missed her as I hadn't seen her since the last term of preschool.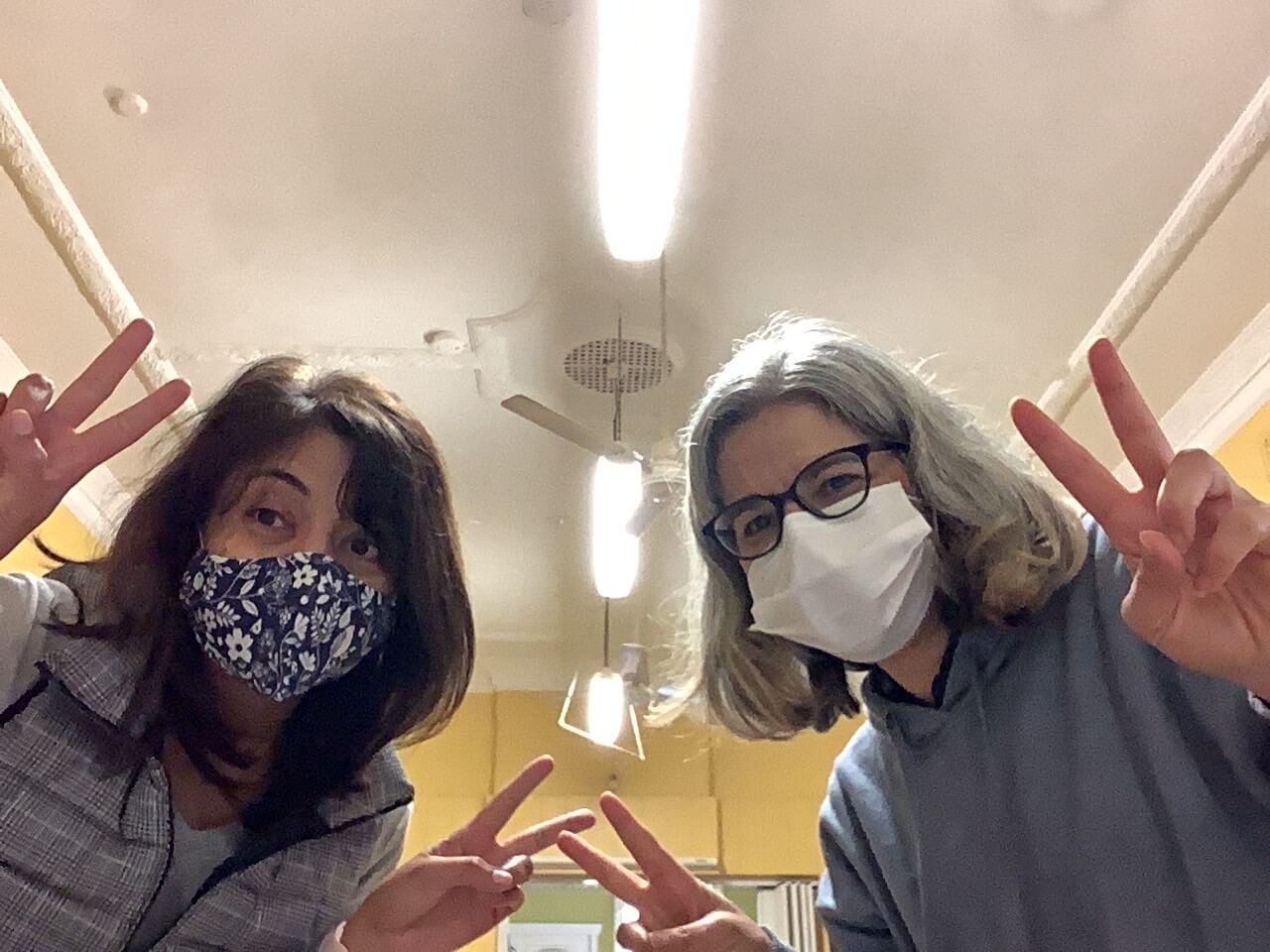 We have to wear masks at work now but trust me underneath those masks there were some super big smiles!
2
See this little nook here? When we had our new kitchen built, we added this cute breakfast nook for one! Our kitchen is small and that little space would have been way too awkward for more cupboards.  I am just so happy with how it turned out. All this week I have been using it to do some work. Definitely a favourite spot in the house.
3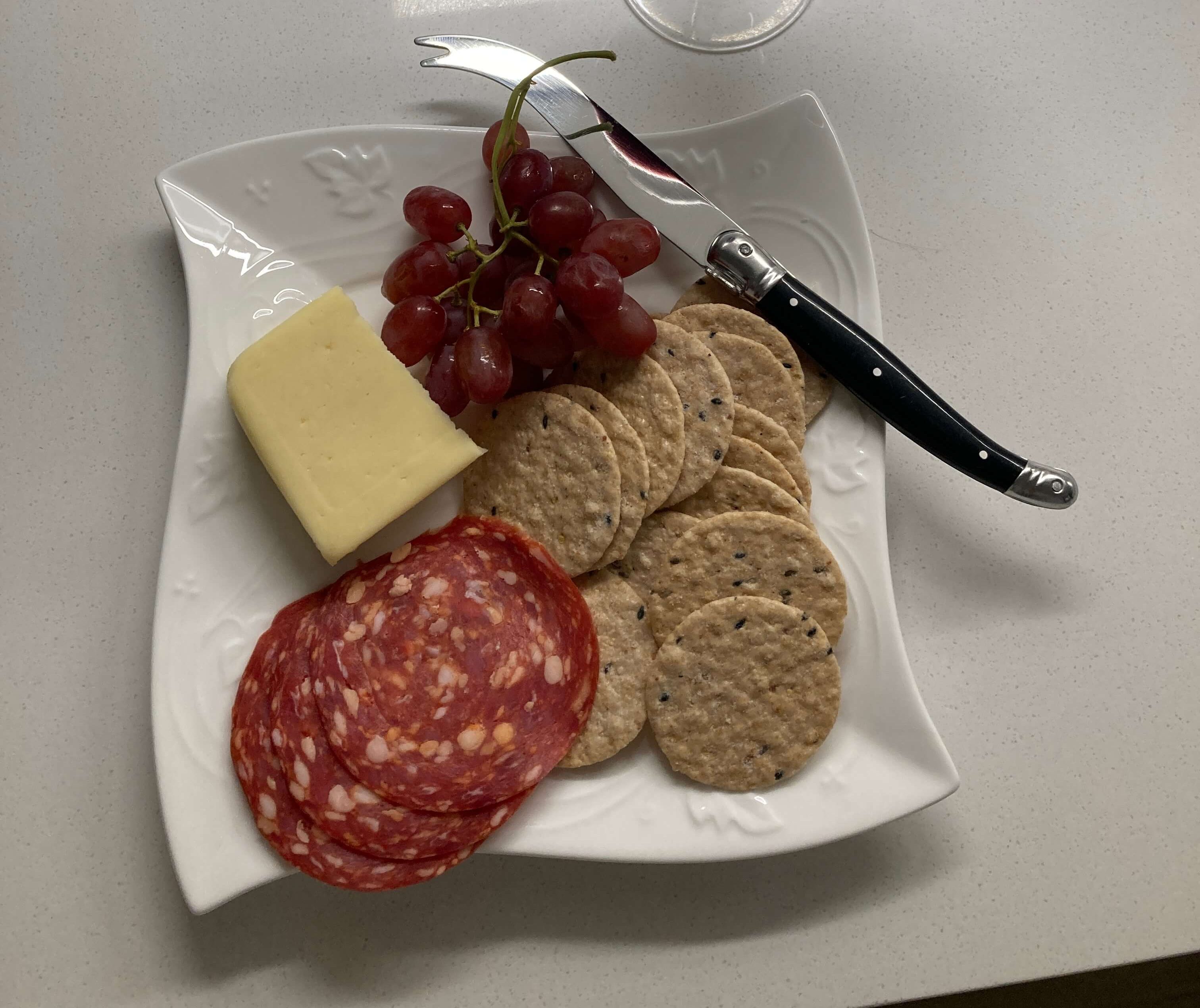 Mmmmmm What can I say? Who doesn't love a little cheese, crackers, and salami? We enjoyed some nibbles on Wednesday afternoon. So good! One of the fun things about being at home is yummy moments like these.
4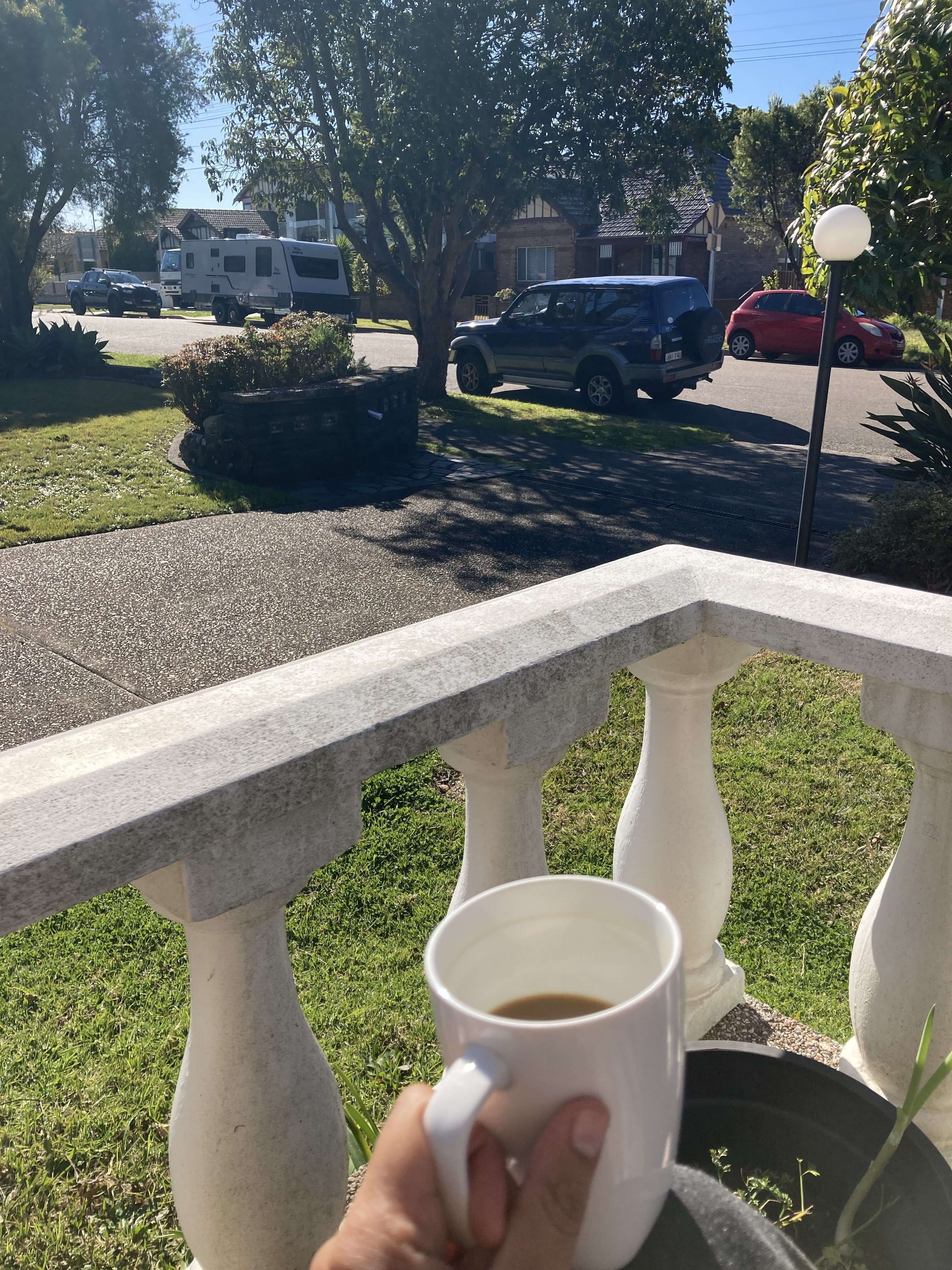 I have just been loving the beautiful sunshine and bright blue sky! I sat out on the verandah during the week and enjoyed a hot drink while I soaked up the sun. It's been so cold but around about mid-morning on a clear, nice day it can get super sunny.
I have to admit that at the beginning of the week I did try and sit out there but only lasted a little while as it was so windy. I felt like I was going to get blown away. But sunny days like this were all the go later in the week.
5
Toilet paper with a seal! (my husband thinks I'm crazy) but it just makes me so happy. A while ago I watched a cleaning and organization video from a YouTube channel called 'Til Vacuum Do Us Part' and it showed how to seal your toilet paper so it looks pretty sitting there in your bathroom. Well now that I have so much time because of lockdown, I have been sealing my toilet paper and I'm just loving it ha!
Well, that wraps up this weeks Friday Favourites,
Thanks for following along!
I hope you all stay safe and well!!