Hi friends! Welcome back to this week's Friday favourites where I am sharing all about some favourite moments from my busy week. I am so ready for the weekend and come to think of it. My body is more than ready for the end-of-term break! But that is still ages away so for now I am super grateful that it's the weekend Yay!! I hope that you all enjoyed a great week and thanks so much for stopping by to have a read. I always appreciate you guys visiting my blog and your lovely comments always make my heart sing! So let's dive right into a recap of some favourite moments from my week.
A Drive
After I got home from work on Monday Sam asked me if I wanted to go for a drive with him. Do you know that up until then I hadn't actually been in the car with Sam as the driver? Steve was the one in charge of all the hours and hours of driving practice. He's actually a fantastic driving instructor and incredibly patient and calm. He also took me to endless hours of driving practice way back when I finally got the courage to learn at the age of 27!
Anyway, when I first got into the passenger seat and we drove off. My left foot was all set to use the invisible emergency brake. But as we drove around some quiet streets I finally took my foot off my imaginary brake and relaxed. Haha! We chatted as he drove and I had a really nice time in the car with my big boy.
Dinner With Friends
After the drive, we got ready to go out for dinner with some friends. We went to our usual local club and this time I didn't order the same thing I order every time which is the steamed barramundi with rice. Instead, I ordered fish with chips and salad. Would you believe that we are currently experiencing a chip shortage? I know this sounds crazy but it's true and apparently, it's due to a supply and demand issue.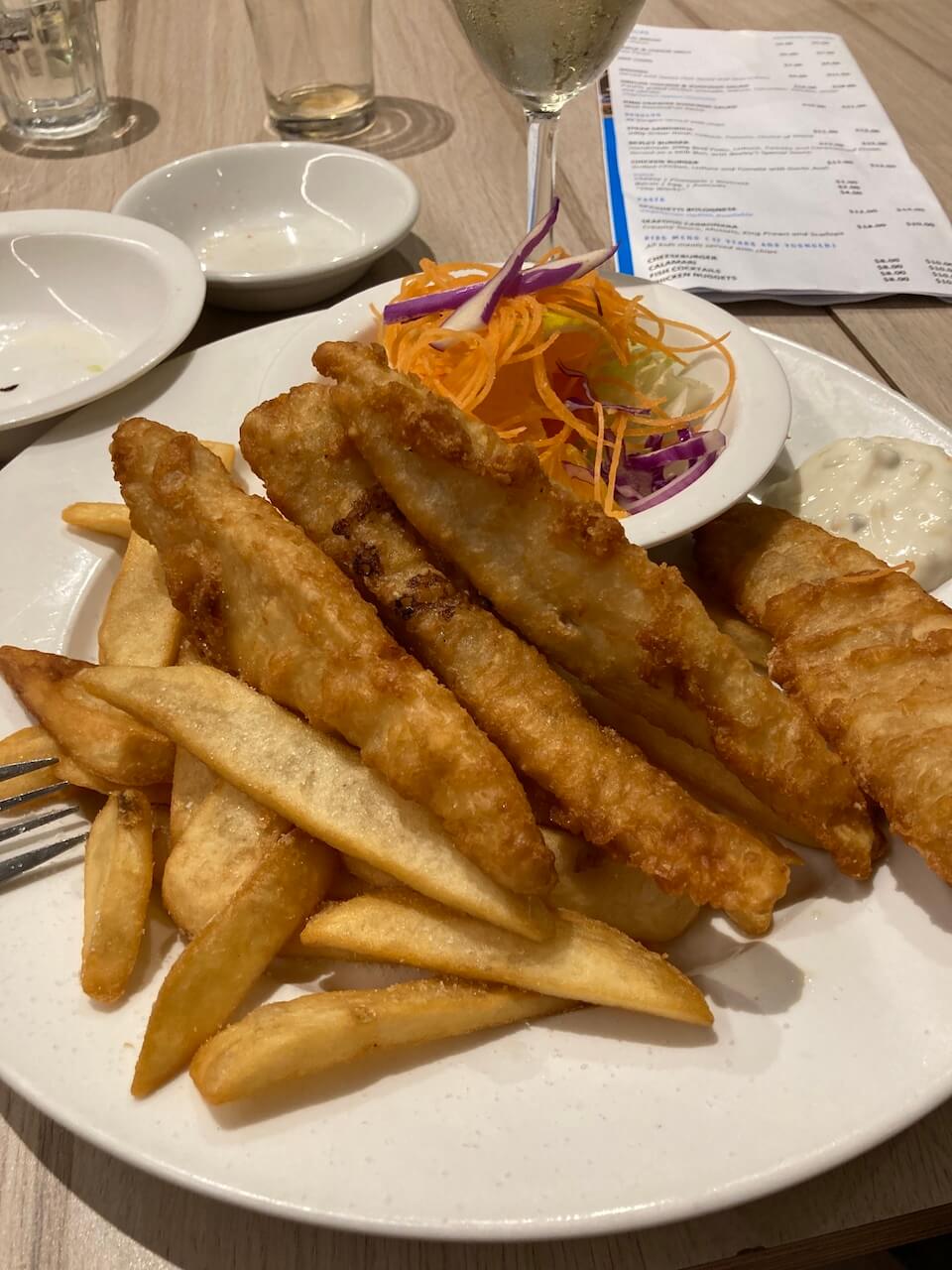 Anyway, I think that from now on I might stick to ordering the steamed barramundi with rice. At least until the potato chip shortage is over. Because the ones that I ate on Monday night weren't very nice at all. They were really dense and dry.
The Last Of Us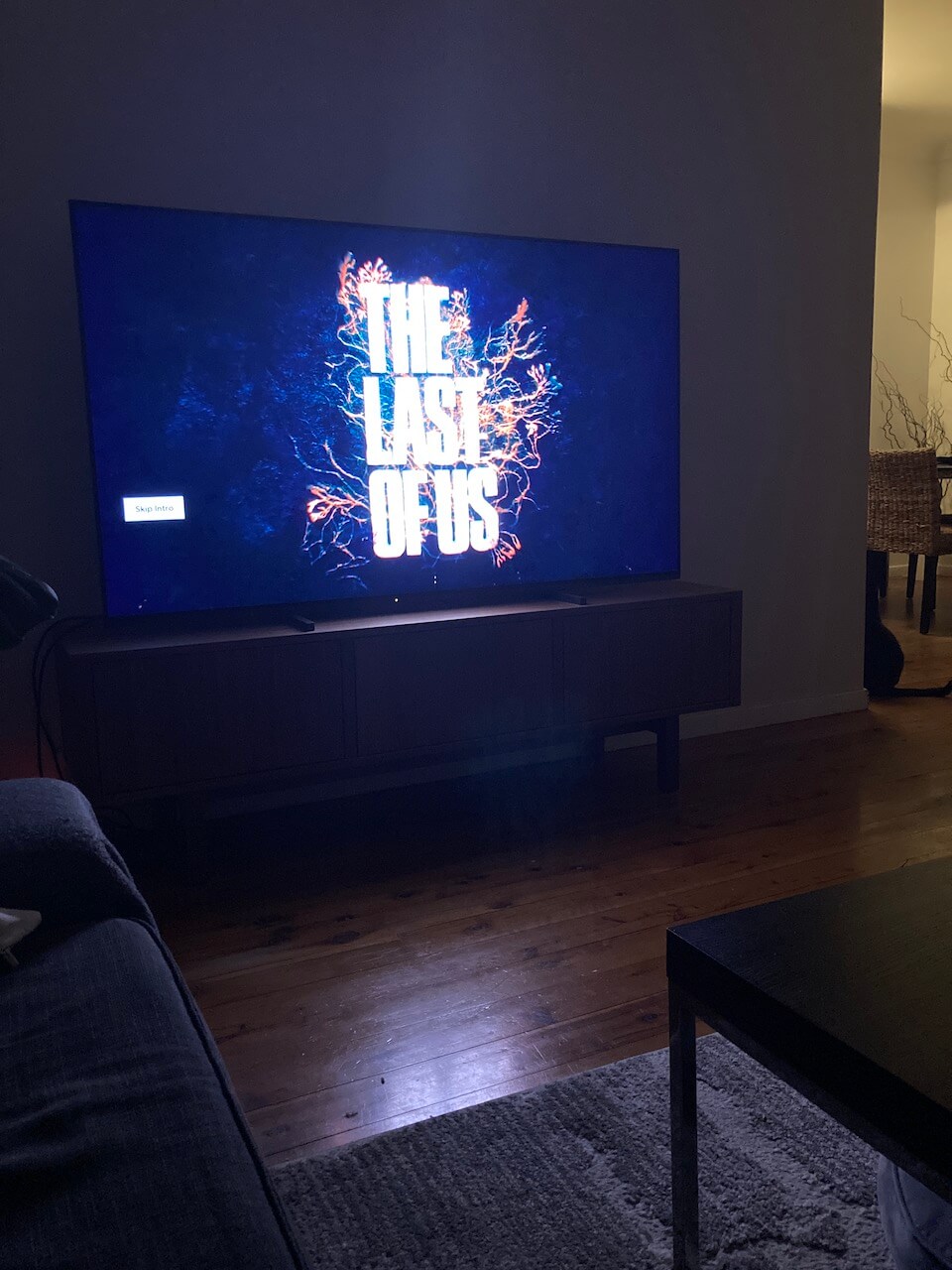 We didn't get home from dinner too late. So Sam and I got a chance to watch the latest episode of 'The Last Of Us'. Since he has started uni and is at work on the weekend. He's been so busy that we have hardly seen him. Come to think of it almost none of us are home at the same time very much anymore! Oh well, I guess that's the new stage of life we are in at the moment. And it really makes me appreciate the times when we can be together and share a meal.
A Boiling Hot Week
This week wasn't just a busy week it was also an extremely hot week. And this came up on my Instagram.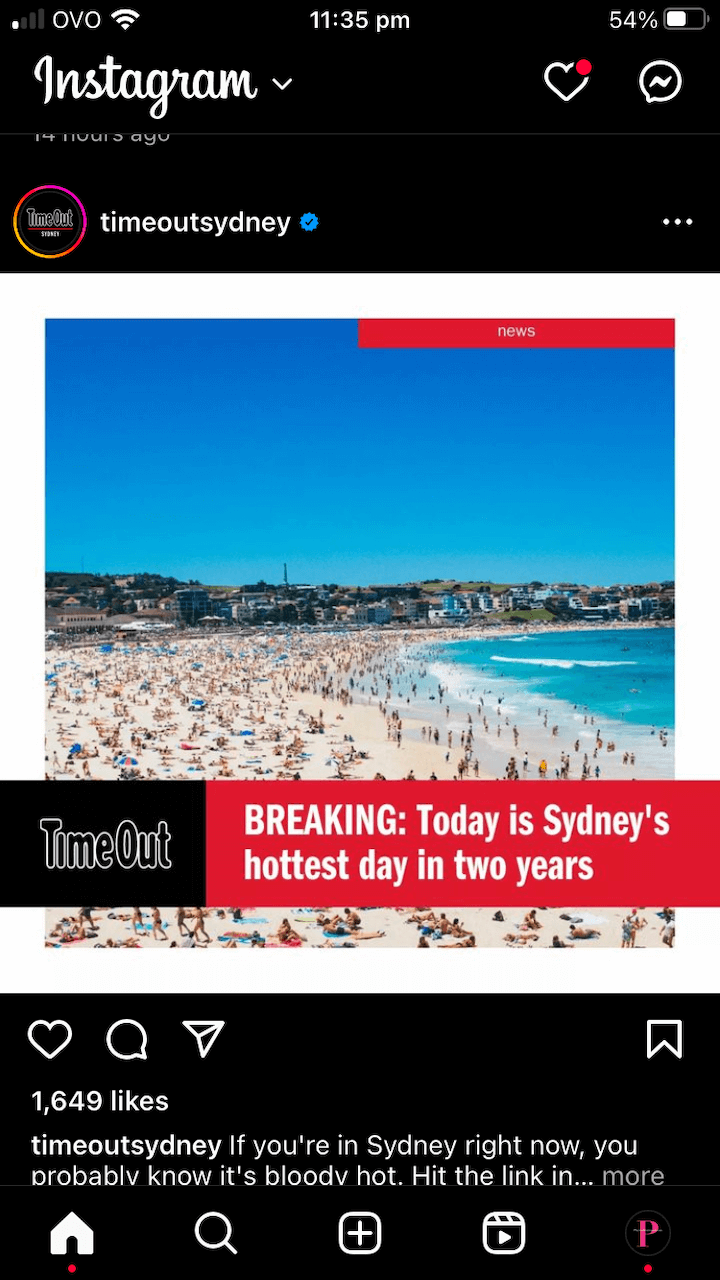 Monday was the hottest day in two years!!
Iced Tea
When I got home from work on Tuesday I was so hot and thirsty for a nice cold drink. So I made some refreshing iced tea with ice and slices of lime. Yum!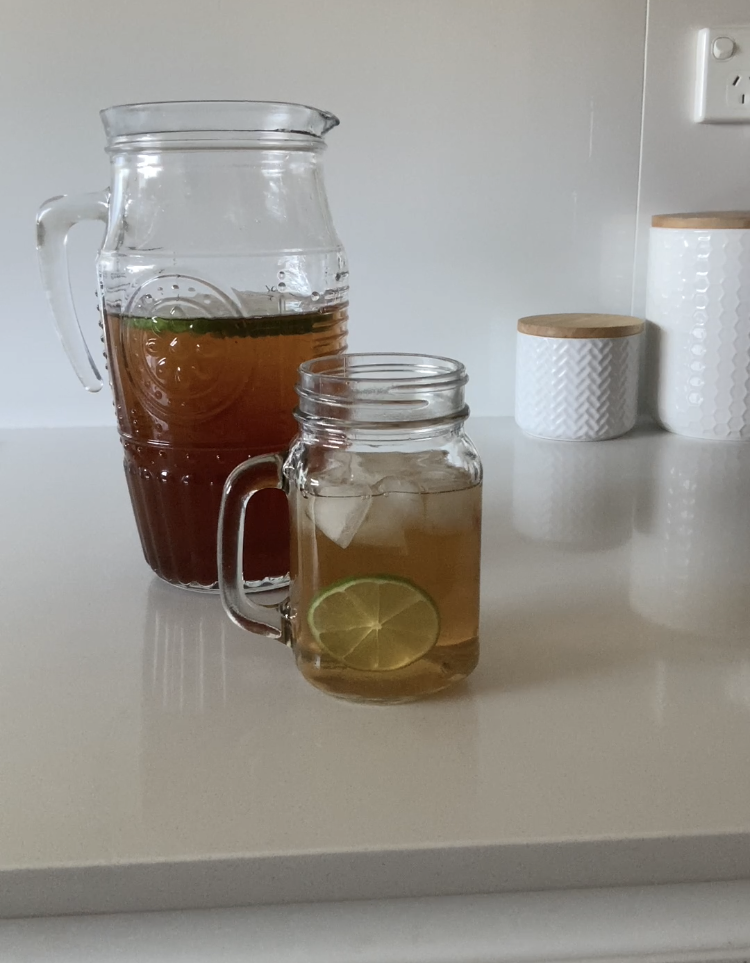 Scrubs
Sam has started the practical part of his course and he is required to wear scrubs to uni on Wednesdays. Awww it was so good to see him in his scrubs when he came home on Wednesday evening.
My Favourite Night This Week
Wednesday evening was my favourite evening during this very busy week. As we were all home together for dinner! I made some sauce to go with the pasta that I had bought from Aldi on the weekend. And it was delicious! It was also great that we all got to sit together to eat dinner and finally catch up.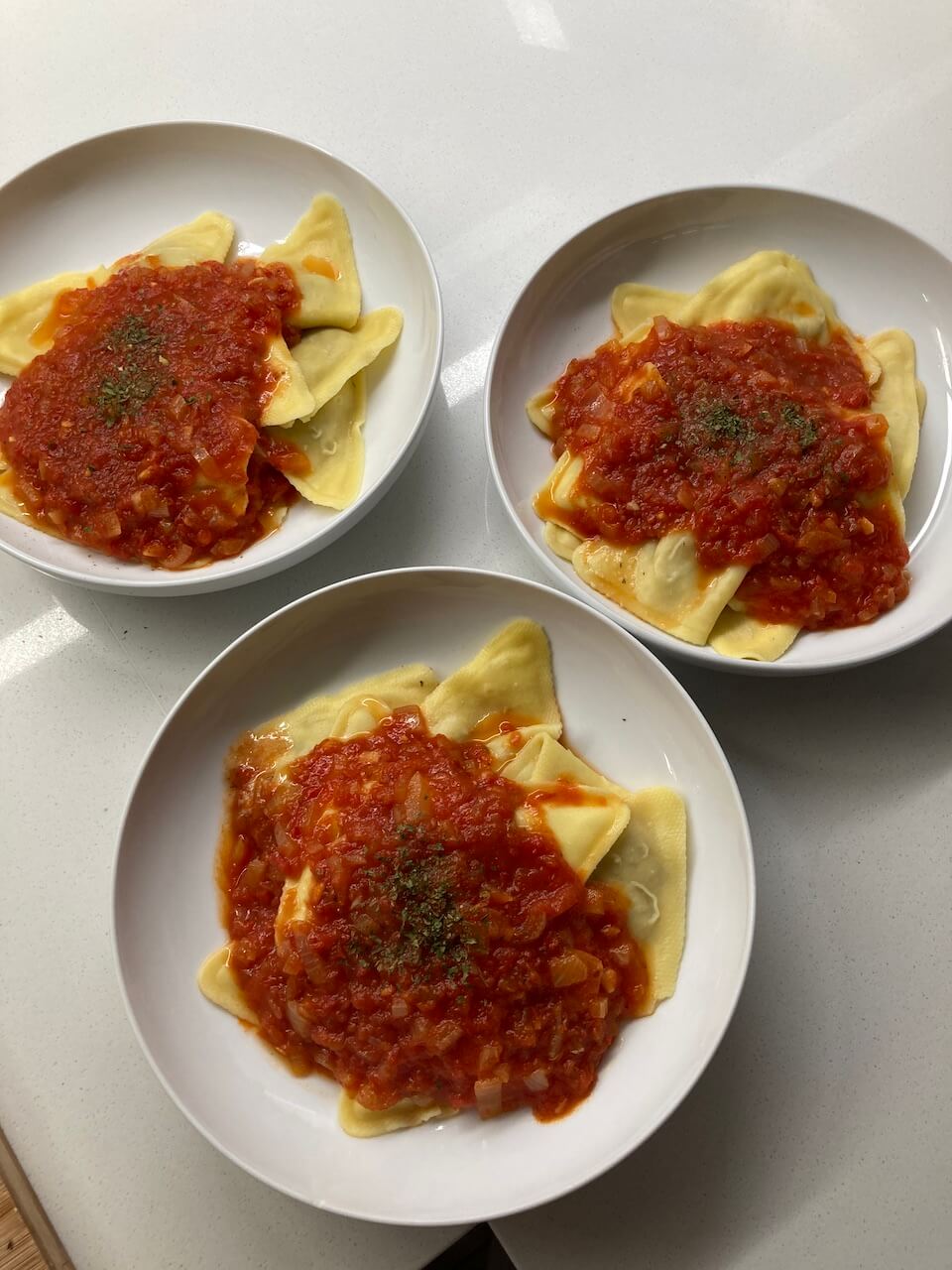 After dinner, Sam went off to do some uni work and Steve and I sat down to watch 'Shotgun Wedding'. It was a fun movie but I kept dozing off. Luckily the plot was pretty simple so I knew what was happening even though I missed some parts. I find it so hard to stay awake for a whole movie during the week!
Gospel Teams
Thursday night we had our weekly bible study or gospel teams as we call it. And it was my turn to provide supper so I quickly put together a platter of goodies to take.
A Farewell Dinner
As soon as I jump off the computer I am off to a farewell dinner for one of our lovely colleagues. She joined us at preschool for one year to cover a maternity leave position. And I have loved working in the same classroom with her this year. I have a whole heap of favourite moments that we have shared over the year. She is so lovely, and kind and also has a fantastic sense of humour.
I'm excited to welcome back our colleague as she returns at the end of this term from maternity leave. But I really wish that we could also keep her temporary replacement. I am sad to say goodbye and I know that I probably won't be seeing her as she lives overseas and will be eventually returning to her home country 😢. But I am very happy that we got to share a year in the same classroom.
And I guess that just about wraps up a recap of some of my favourite moments from the week. I am really looking forward to not doing much this weekend as I don't have any major plans. I hope that you all have a fabulous weekend and I look forward to being back here on Monday.
Happy Friday!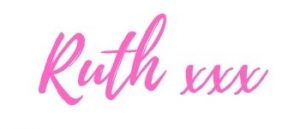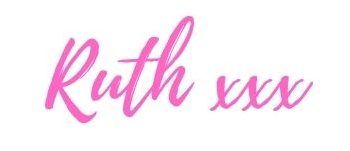 Linking up with Andrea.