Hi there friends I hope you all had an amazing weekend! Today we are back with Adrienne, Dara, Jen, Joanne, Lauren and Sarah for the July edition of 'Not Just A Mom'. And this month we are sharing our Top 5 Favourite Family Activities.
Life sure does move fast, doesn't it? Our kids have grown up and are busy venturing into their own exciting chapters. Our oldest son Luke moved out about 5 years ago and lives with his fiancee. And then there's our Sam who is 18 and living at home but embracing the whirlwind of uni life, going to the gym and enjoying a full social life. So having a favourite lineup of family activities is super important to ensure we keep making memories and stay connected.
So here are our top 5 favourite family activities that keep the fun alive even though our kids have all grown up.
Top 5 Favourite Family Activities
Family Dinners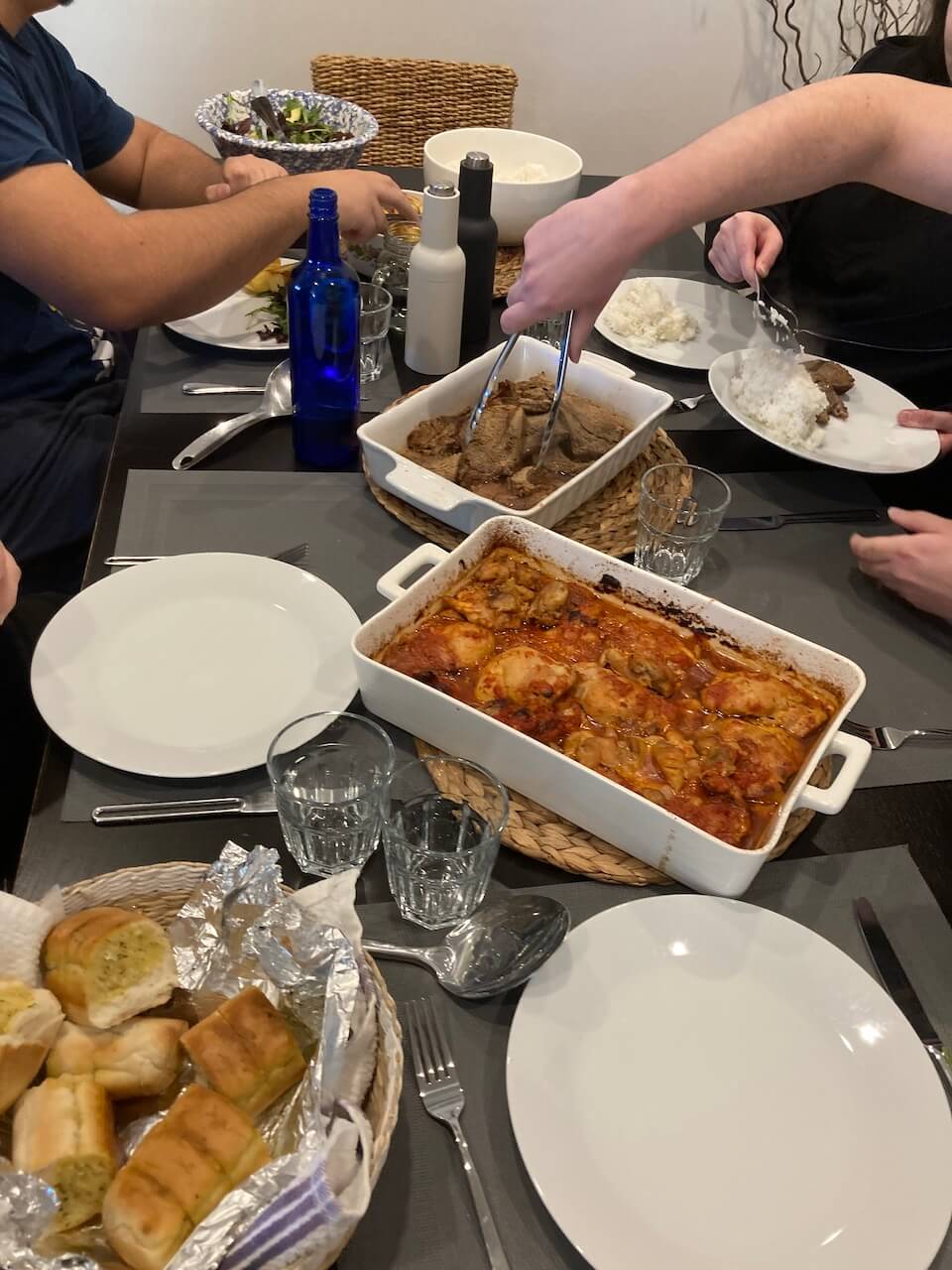 Family dinners are the perfect opportunity to slow down, savour delicious meals and catch up with what has been going on in our everyday lives. We try really hard to get the family together as often as possible to have dinner. This has been no easy task. Because my husband works in hospitality and up until a few weeks ago he worked all weekend long. Thankfully his roster has changed and now it looks like he will be having Sundays off, at least for now. But once the warmer weather hits and the restaurant where he works gets busy. He may have to go back to working Sundays again. But being able to have regular family dinners has been wonderful!
Monthly Cousin Connect
We all have really strong bonds with our cousins. So to nurture these amazing relationships we organise monthly cousin connect get-togethers. Each family takes turns hosting and we always have a fantastic time. I never take these for granted and I am beyond grateful that we all love being together and get along so well.
Movie Nights
This is a favourite family activity for sure! I love a cozy movie night and to tell you the truth I don't really mind what movie we watch (as long as it's not horror). I'm just happy that it's an activity that we enjoy doing together. Sometimes we watch comedies, action, classics or cute kid's movies. A while ago we watched The Godfather trilogy and now we are thinking of watching the good old classic spaghetti western trilogy which includes 'The Good, the Bad and the Ugly'.
Family Jackbox Game Night
Luke introduced us to Jackbox Games. Which is made up of a whole lot of interactive games that you play on the TV and everyone uses their own phones or tablets. If you haven't played this then you really should especially if you have teens. It is hilarious and I guarantee that you will all laugh until your stomach hurts!
Family Visit To An Art Gallery Or Museum
Most of our favourite family activities involve food and this activity is no exception. I love art galleries and museums but to be honest, the rest of my family are not huge fans. But if I organise somewhere nice to eat either before or after. Then they are all in! So every year I pick an exhibition at a gallery or museum. I also book a table at either a cafe or restaurant and we all go. The good thing is they all end up enjoying the exhibitions too. Well, that's what they say to me but maybe they are just being kind! 😂
Life has a way of pulling us in different directions, with work and studies taking up so much of our time and energy. These 5 favourite family activities are lots of fun and perfect for keeping us connected!