Hi friends, I hope you have all had a great week and are looking forward to the weekend. Here are a few fun things that I am excited to share with you for today's Friday Favourites post. As usual, I am linking up with Andrea and Erika. So let's jump right in with favourite number one.
#1
A Day At The Art Gallery
My first favourite on this week's list of a few fun things was a trip to the NSW Art Gallery to see the Matisse exhibition. Steve, Sam, and I caught a train into the city to enjoy lunch and see the lovely works by Henri Matisse. The three of us have made this a tradition where we see one exhibition a year.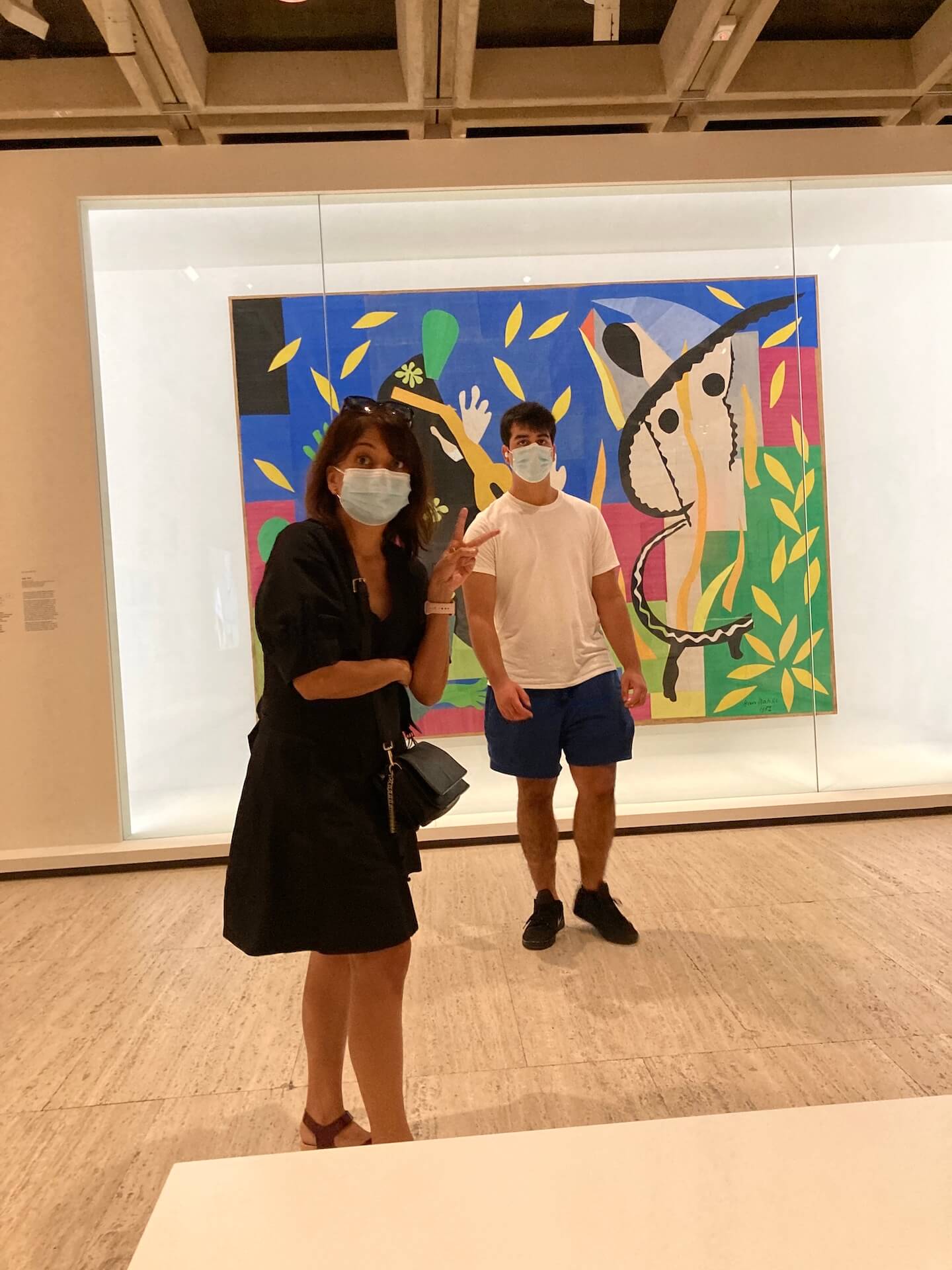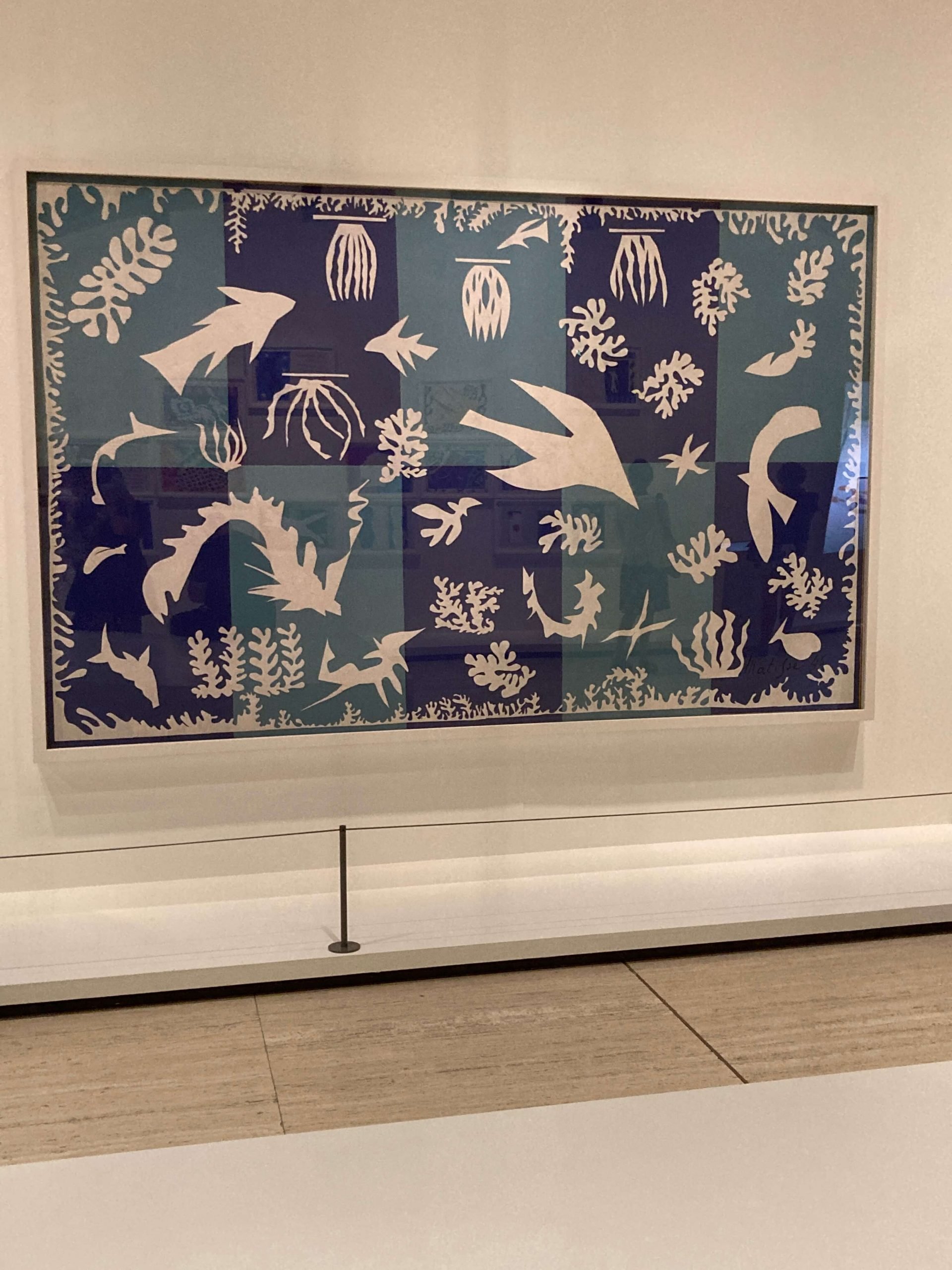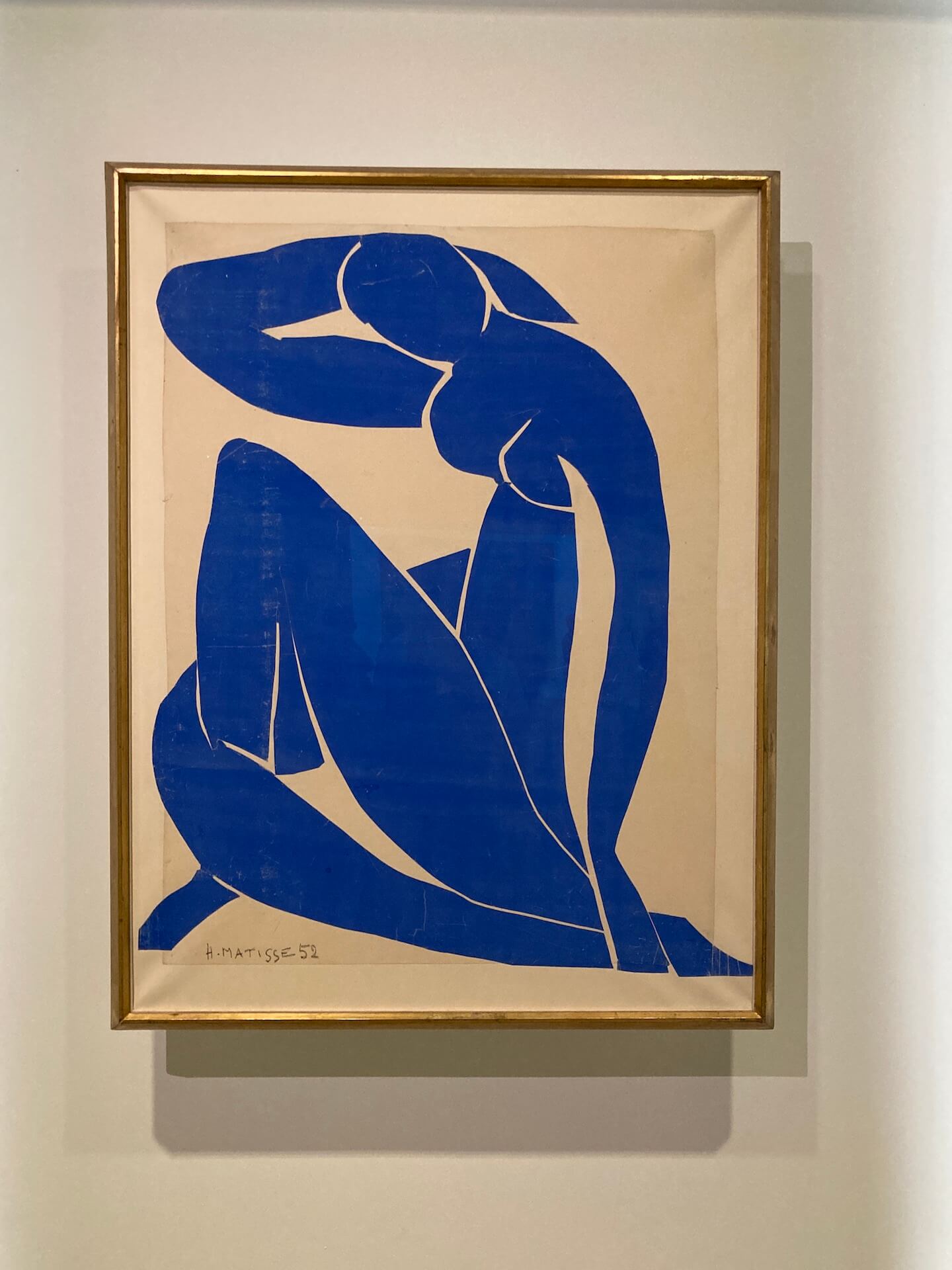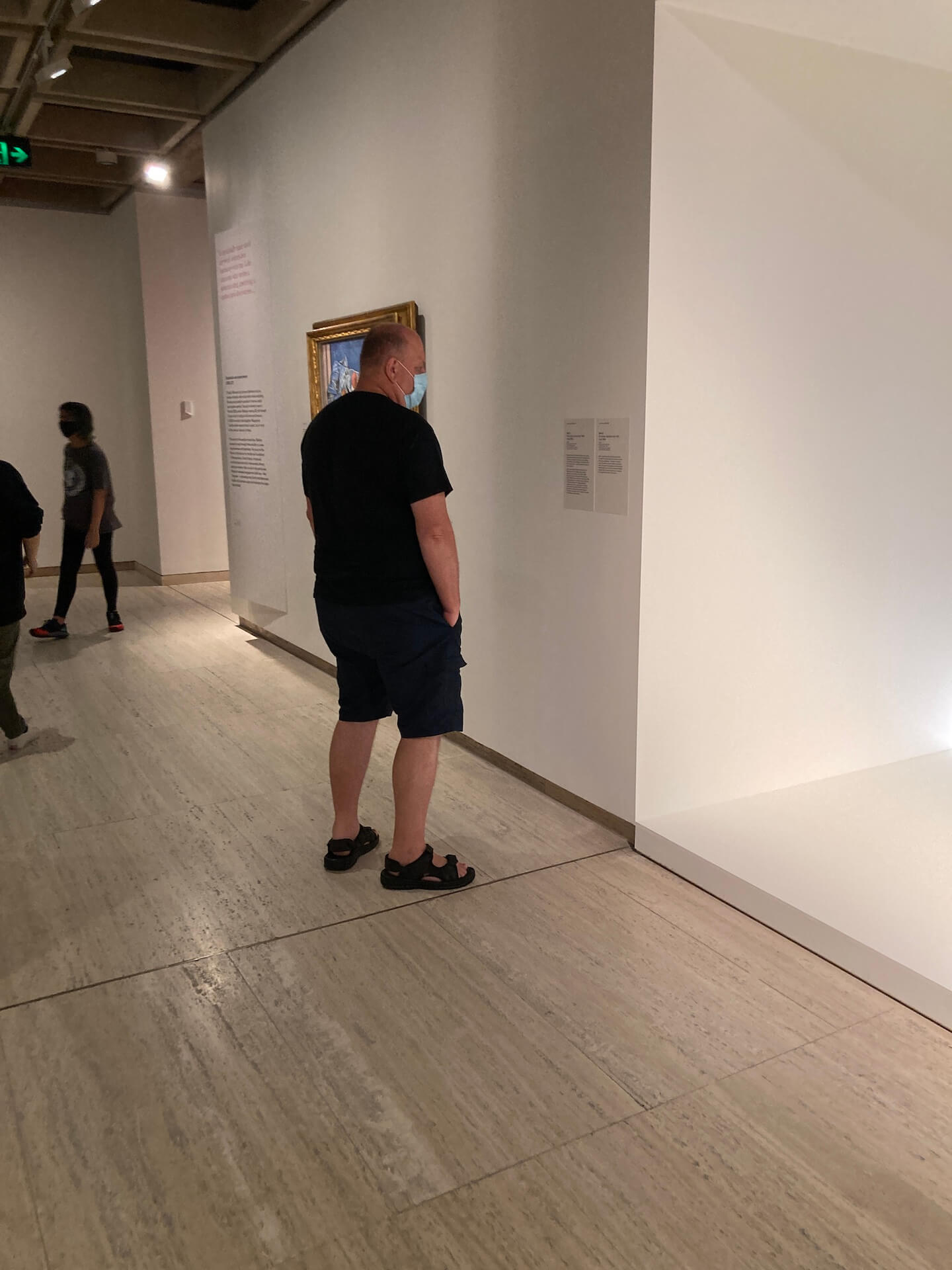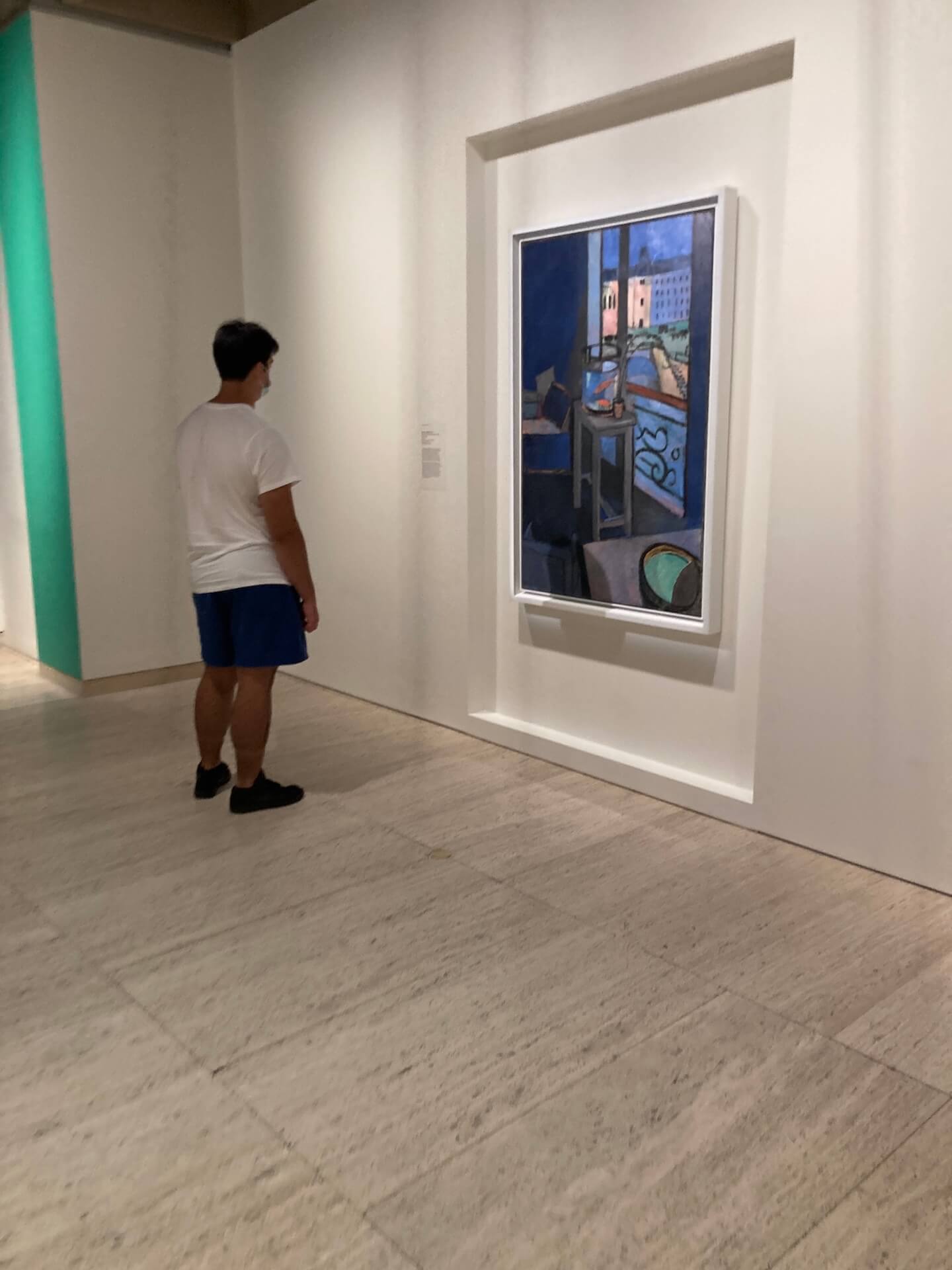 I love going to visit the art gallery and am happy to do it multiple times throughout the year. Ha! Steve and Sam, not so much. BUT both of them really enjoy the lunch part and they have also been really impressed by all the exhibitions we have been to so far. We always have a fun time together and Sam comments on how much he enjoys it.
Are they big art buffs running to the gallery more than once a year? No, ma'am, that's more my thing!! However, I do appreciate and love how they are happy to come along to something that I really enjoy (the lunch is also a big drawcard 😉)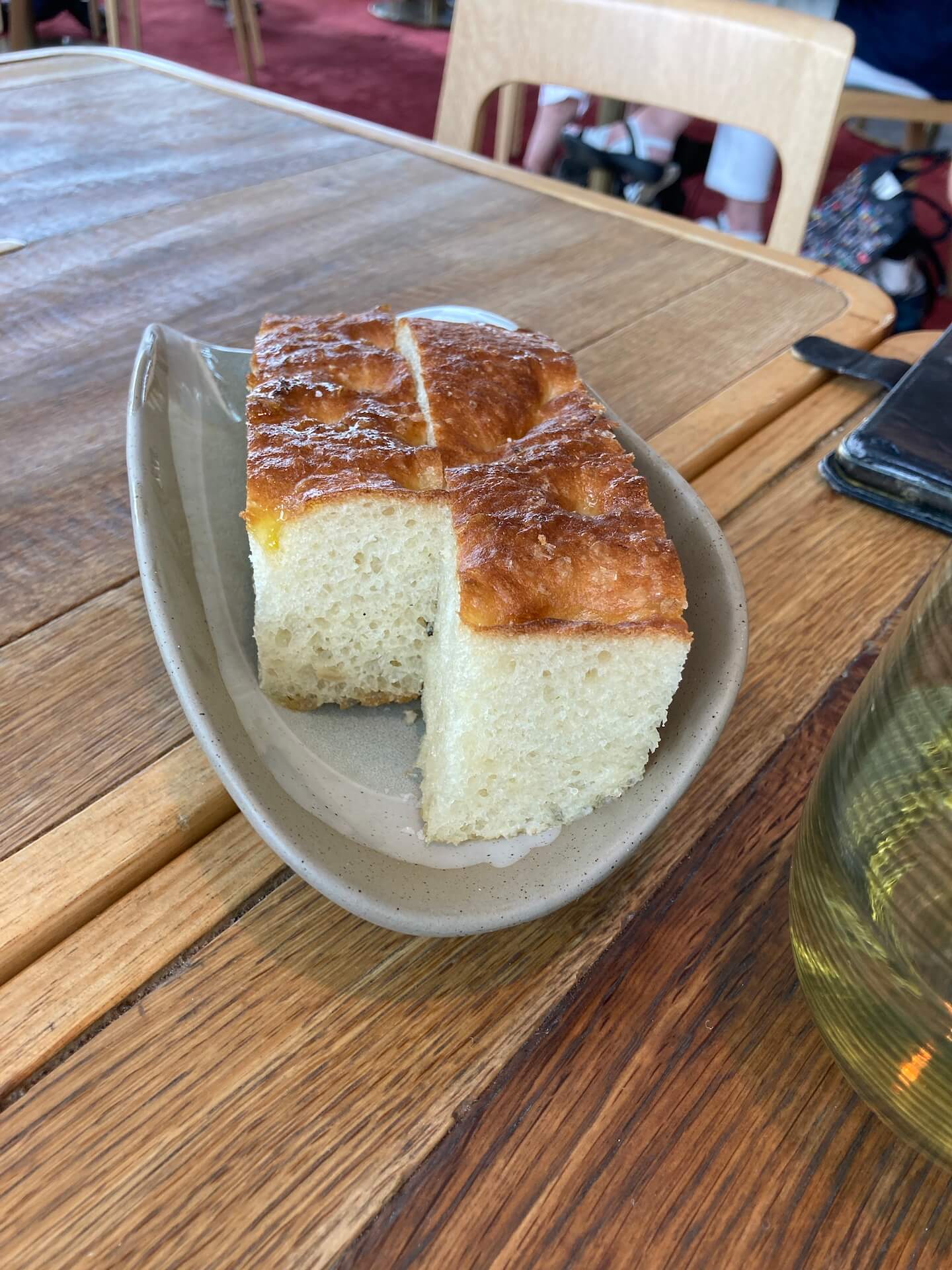 focaccia and burrata with figs for the entree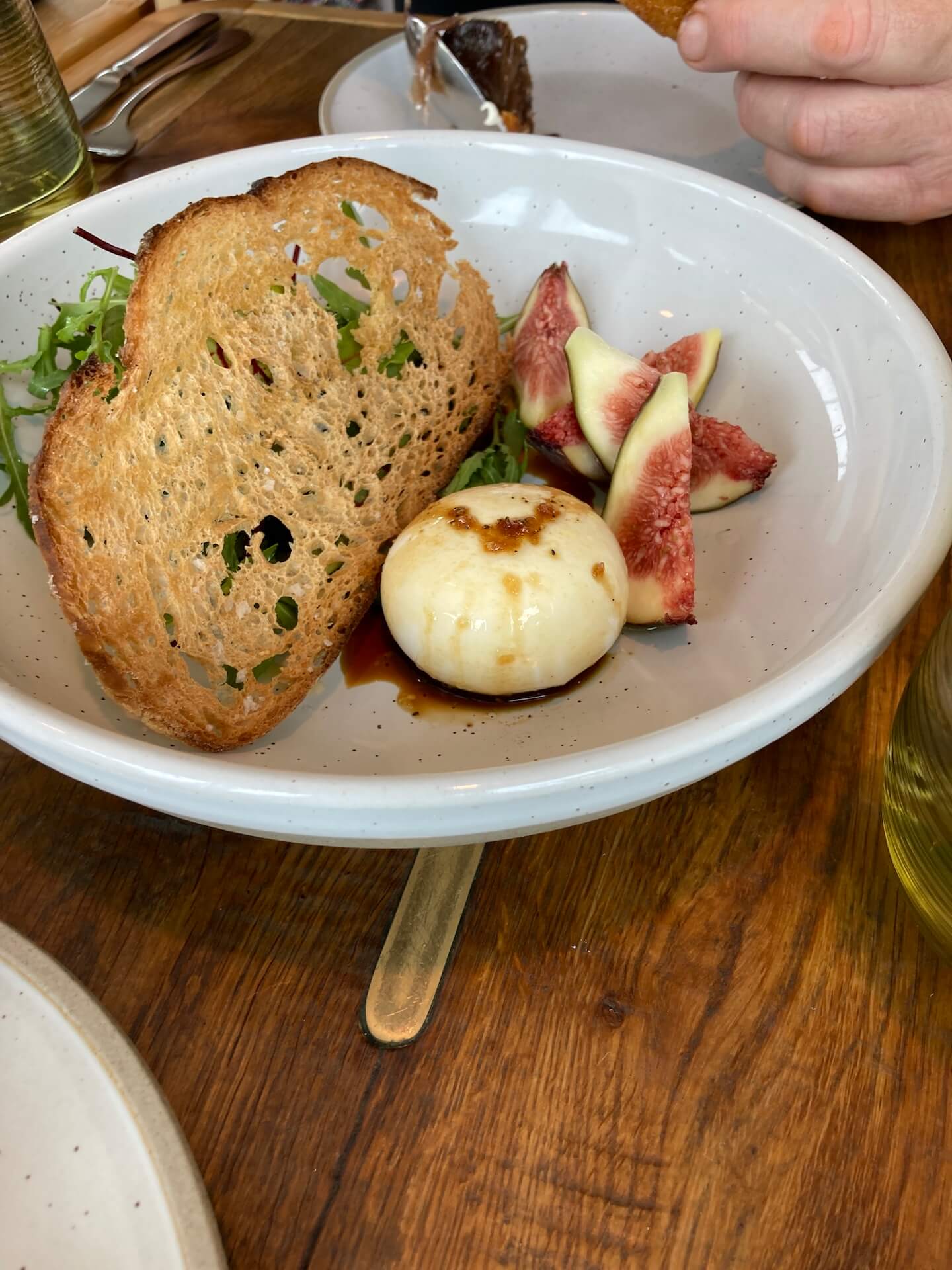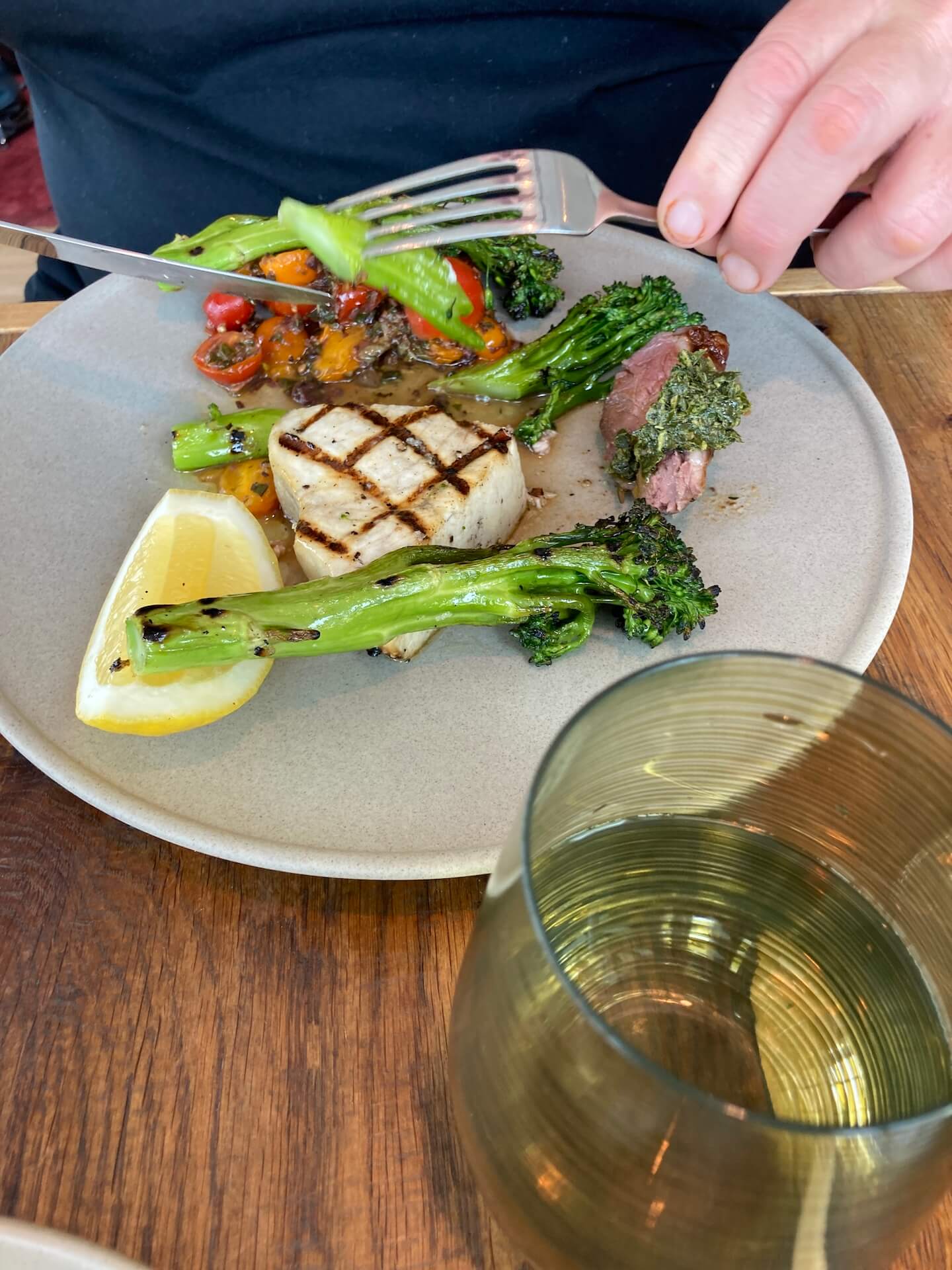 We all enjoyed the swordfish with some fancy carrots as a side.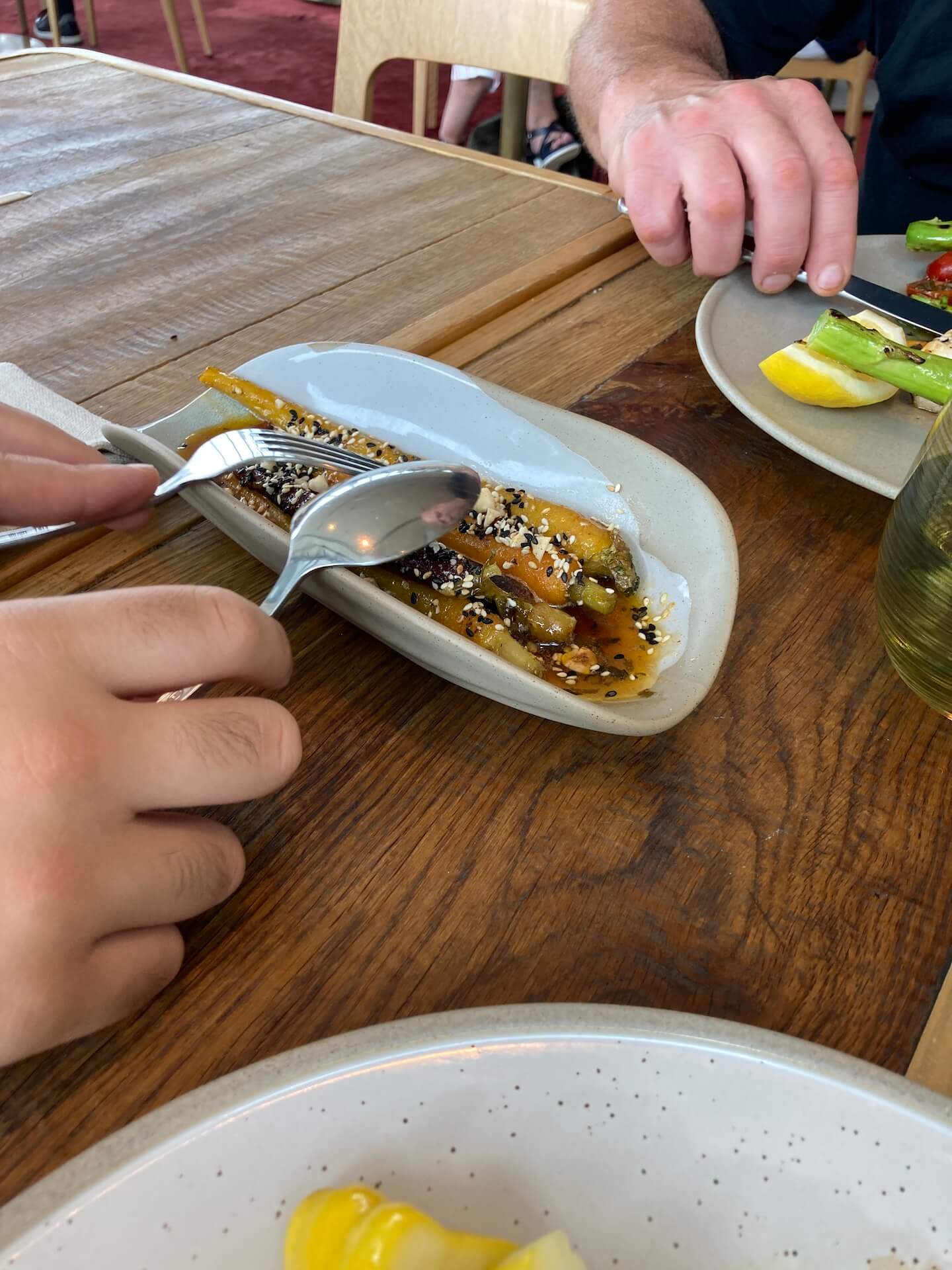 #2
A Fun Shopping Trip
I did another trip into the city again later in the week for a fun shopping day with my lovely friend. It's funny how most of my weeks have been really low-key. Then this week I did not one but two city trips. I love going in so it's been a great week for me!!
My sweet friend and I also work together and are trying to squeeze in some last-minute holiday fun before real life hits us again real soon.
#3
Muji
My friend took me to a store that I had never been to before called Muji. It's a Japanese retailer and they sell everything from clothes, household goods, stationery, to furniture. Apparently, some say that Muji is Japan's equivalent of Ikea. Hmmm, not so sure about that. I really loved their dining chairs that were made from Oak. The prices for them started at $379 each. The bigger armchair-style dining chairs were over $1000 each. Definitely not like Ikea as far as pricing goes.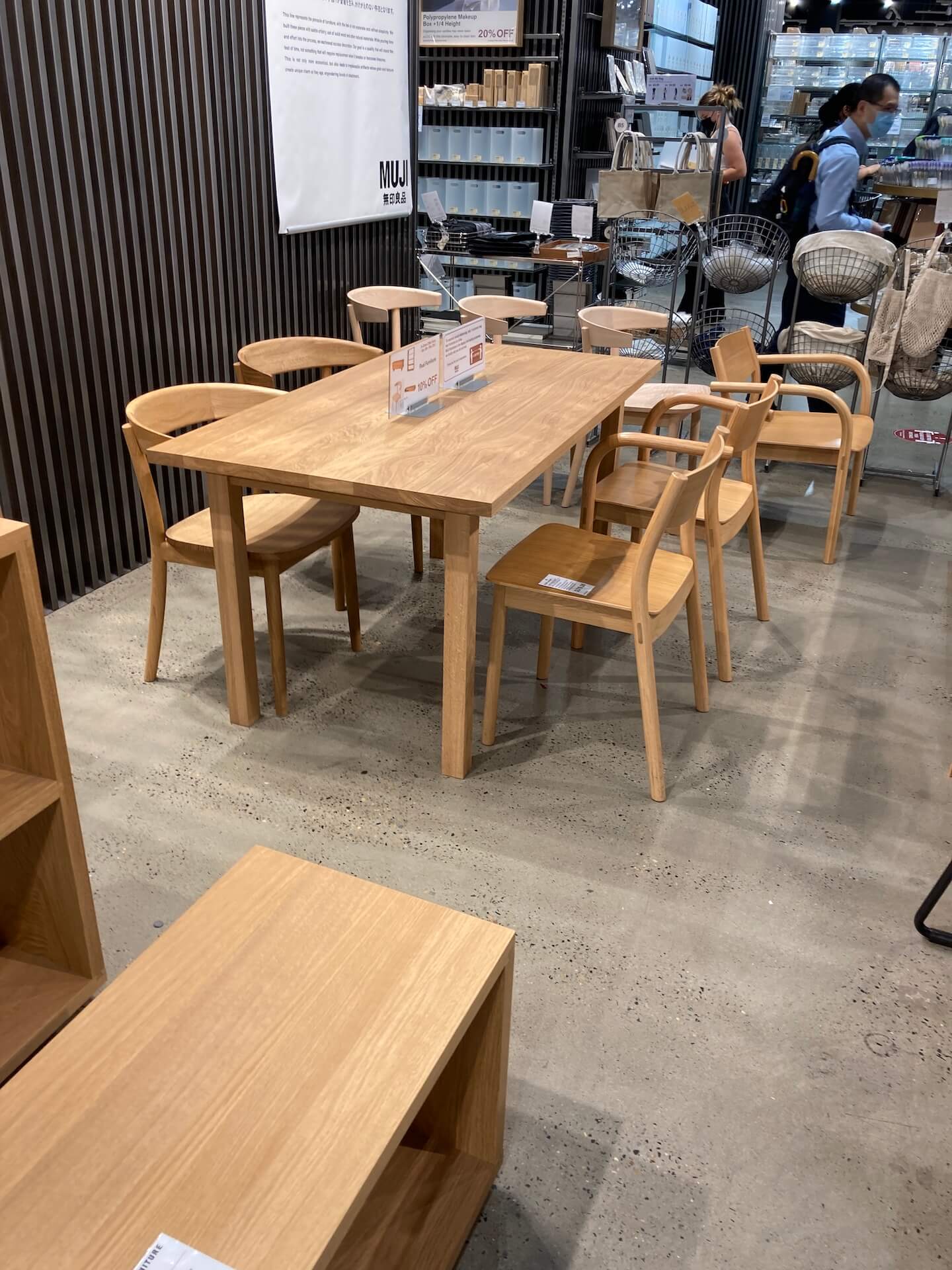 It was fun looking through this store that was new to me. I really liked a lot of their clothing. They had some nice neutral basics so I bought three cotton t-shirts. I have purged a lot of clothes from my wardrobe that do not bring me joy.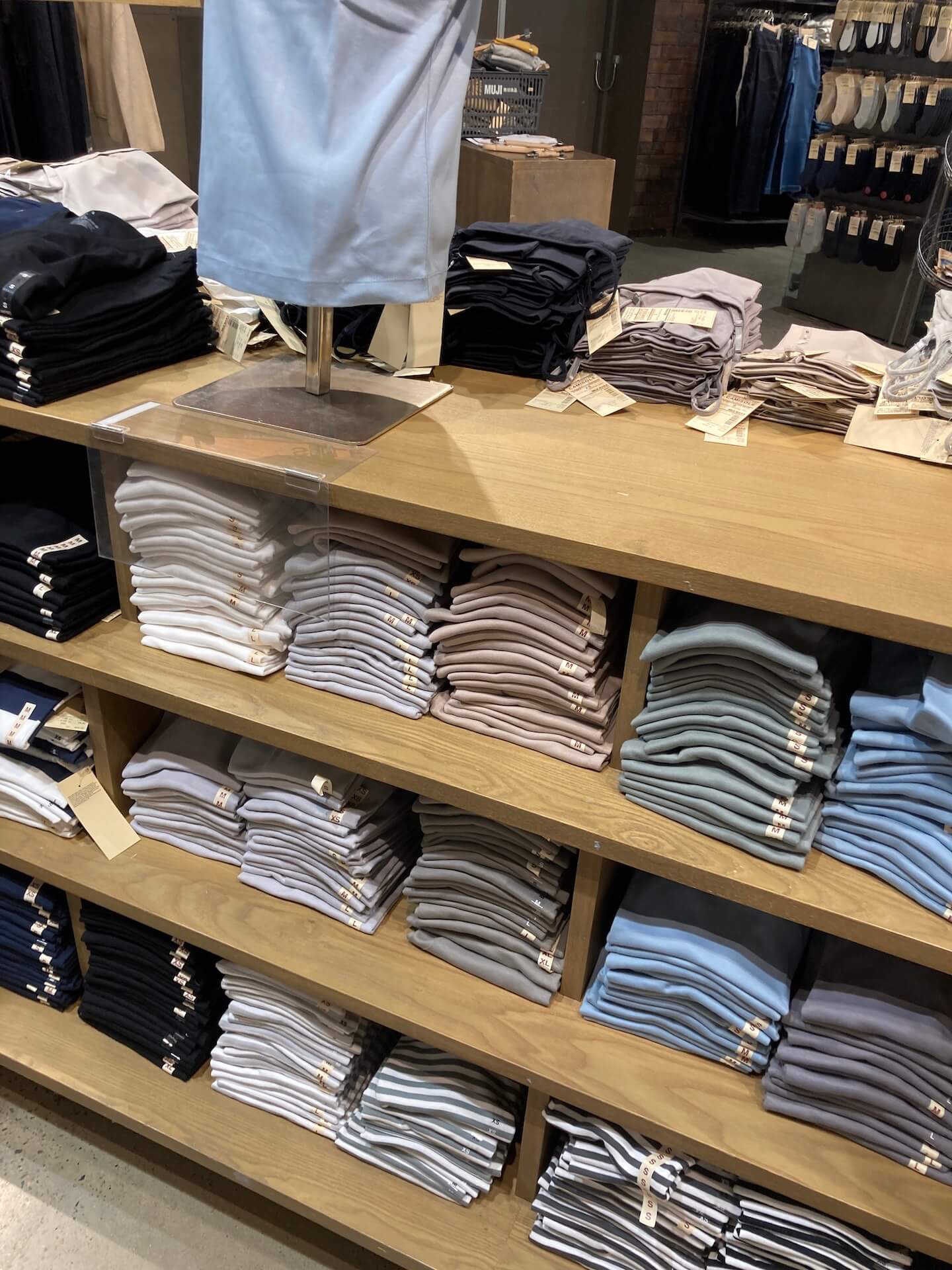 #4
Wardrobe Goals
My goal for 2022 is to build a capsule wardrobe just for work. Rather than wearing clothes that I really don't like anymore. So I am starting with the three T-shirts in white, black, and sage that I bought from Muji.  The next step is to organise some pants, long shorts and maybe a skirt. Let's see how I go.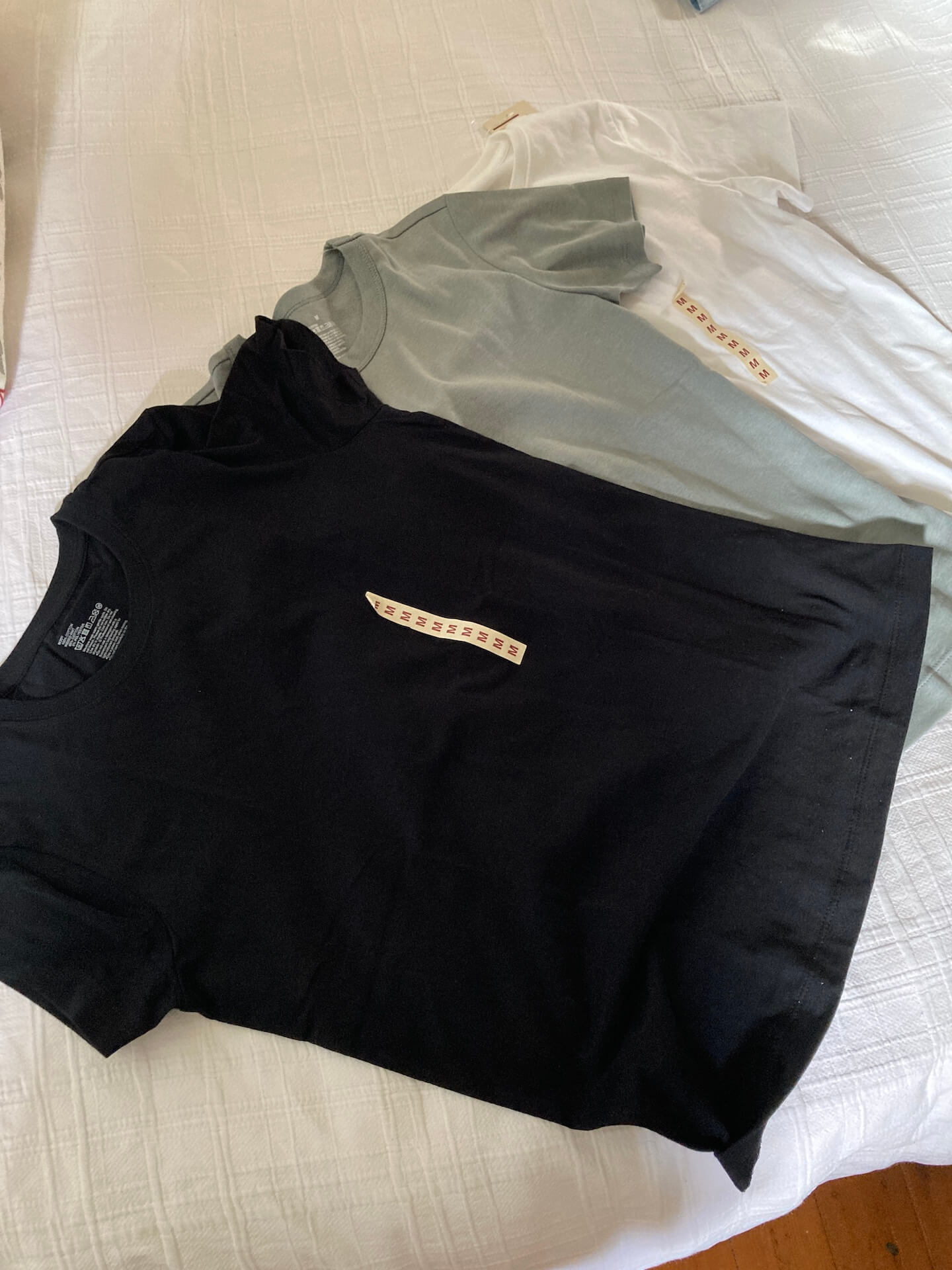 #5
Denim Shorts
I found some really nice denim shorts in Myer. They were discounted to half price plus a further 20% off. I had already tried on some clothes previously and I just couldn't be bothered taking my pants off again!
So I tried my shorts over my black pants. I figured that if they fitted this way then they would fit just fine. Ha!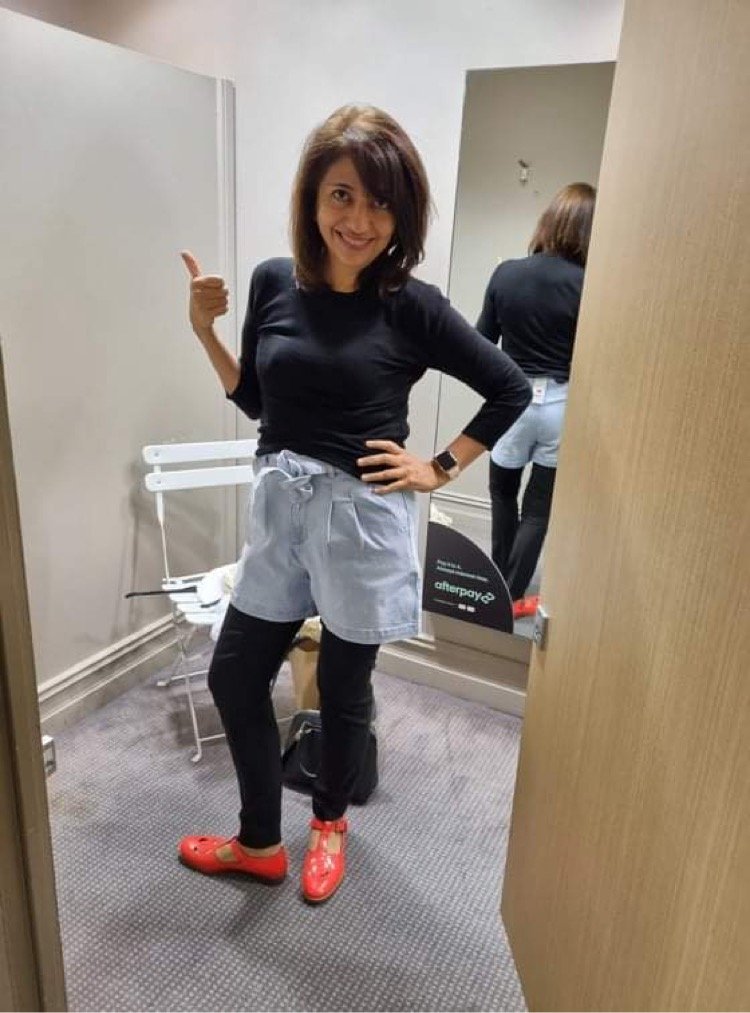 #6
Yummy Lunch
We stopped for lunch at a cafe in the QVB where I had a chicken and mushroom filo with lentil salad. It was very delicious and I didn't realise how hungry I was until I started eating. My friend had an egg sandwich with a side salad. I think she kind of enjoyed her lunch but the gluten-free bread was disappointing. Not sure what's up with gluten-free bread as I have never tried it. But sadly I often hear comments from many people about how it's not very nice.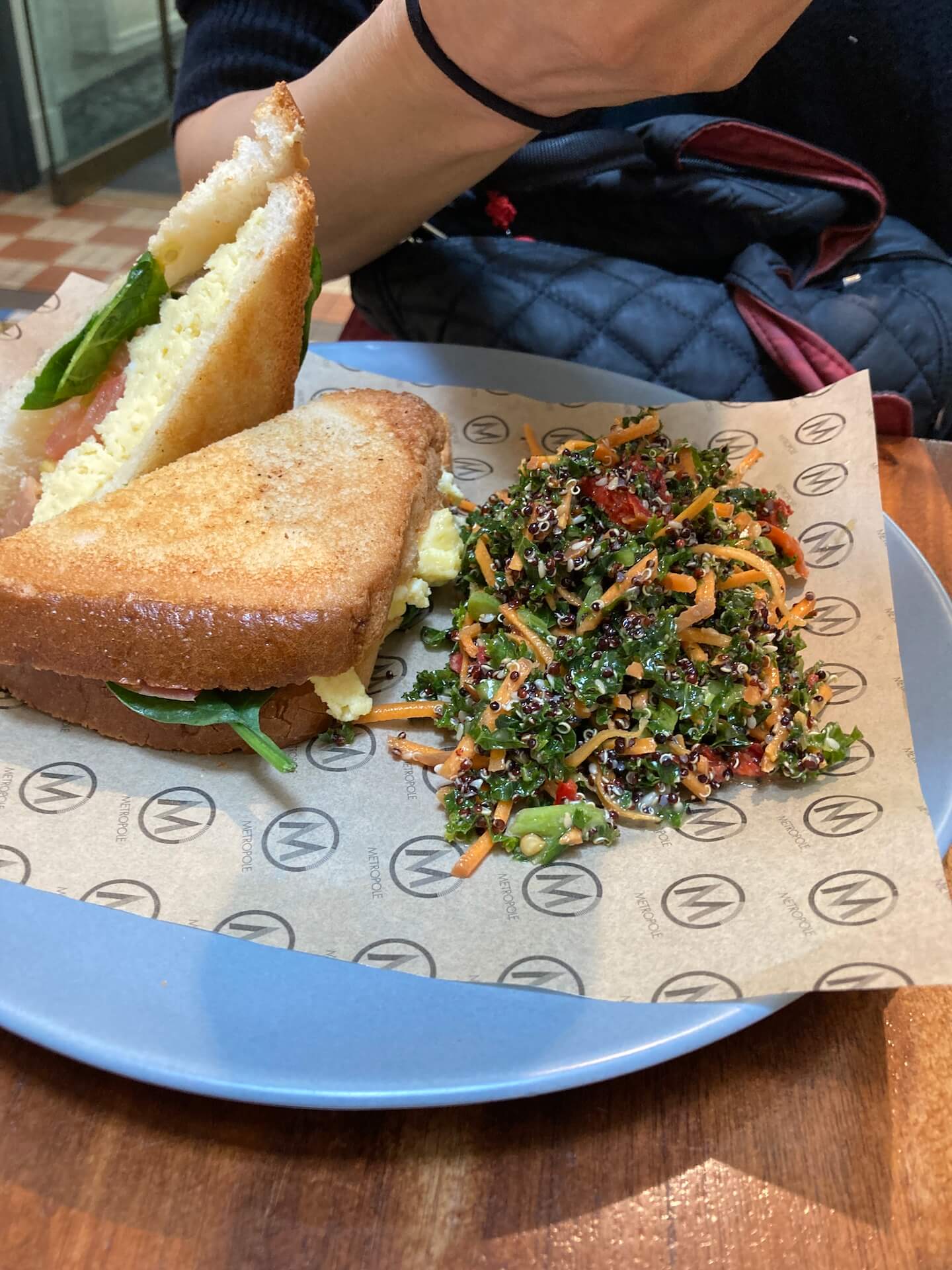 Egg sandwich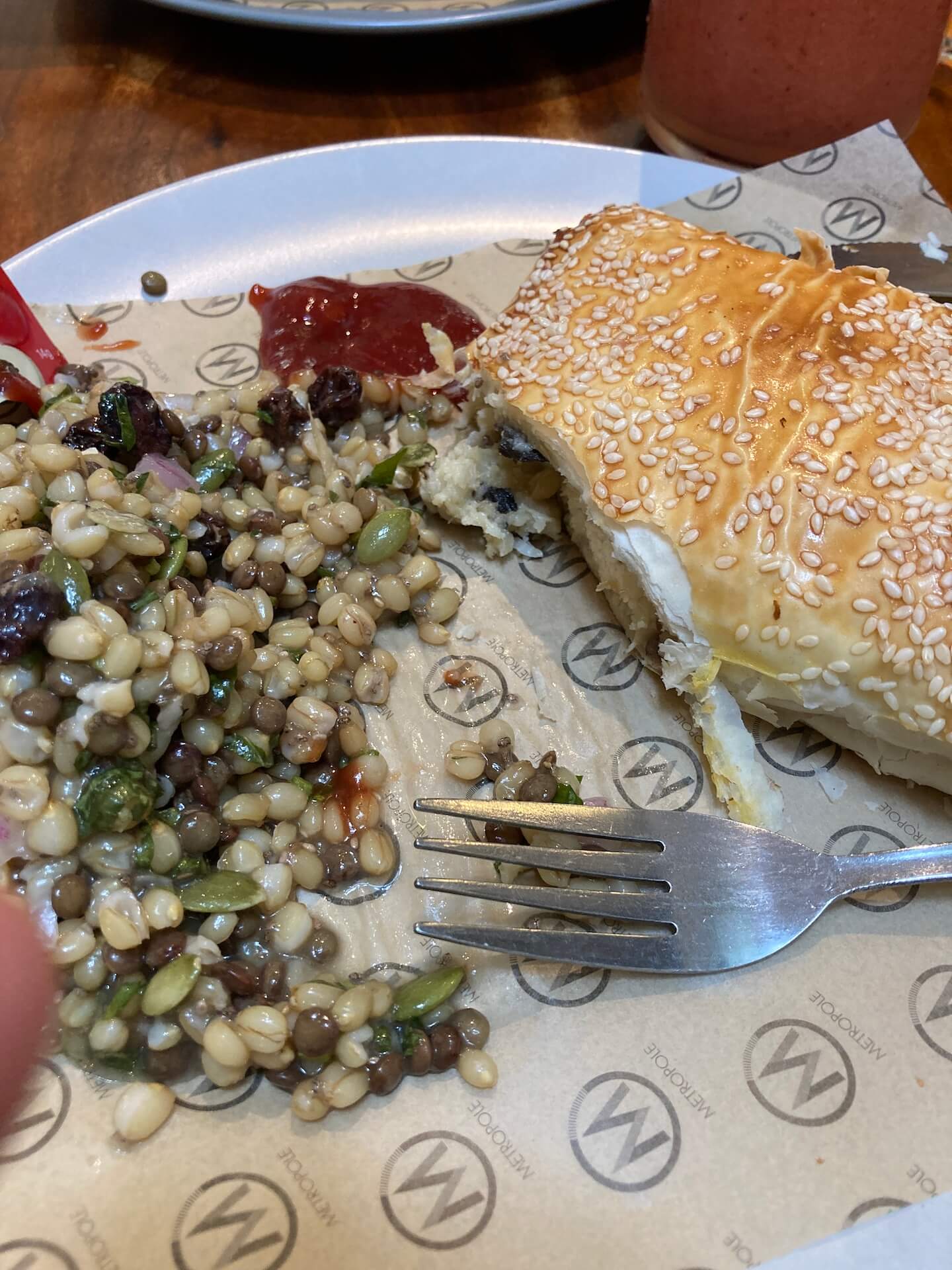 Yum! I had a big mouthful of my chicken and mushroom filo and then realised that I hadn't taken a photo!
I ordered a mixed juice which looked good but tasted just like rockmelon and rockmelon isn't really my favourite.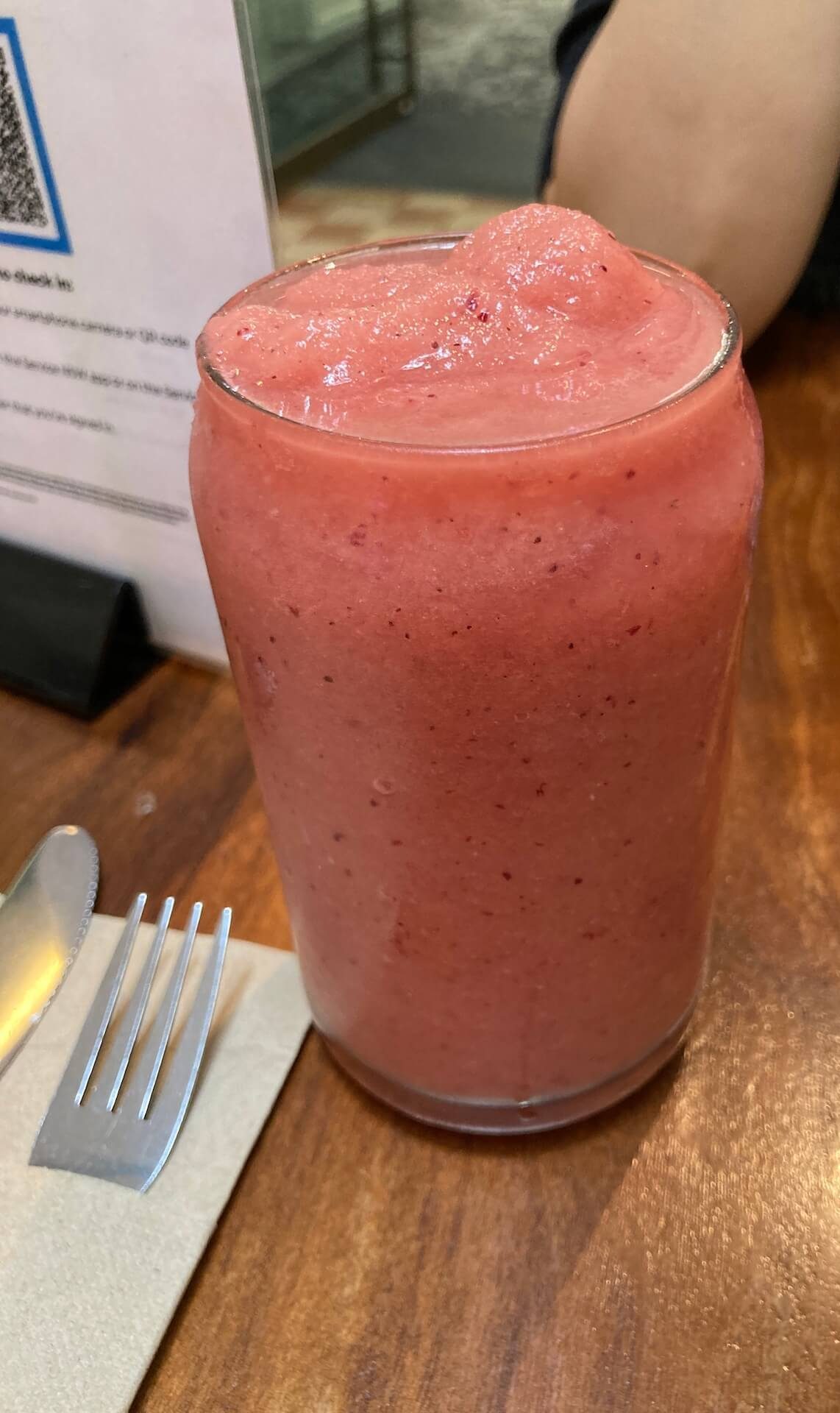 We finished off with some sweets! I had a raspberry friand and a cappuccino and my friend had an orange cake and a hot chocolate. Goodness, I was so full I could barely get up out of my chair!! So we kept browsing the shops to walk off some of our lunch.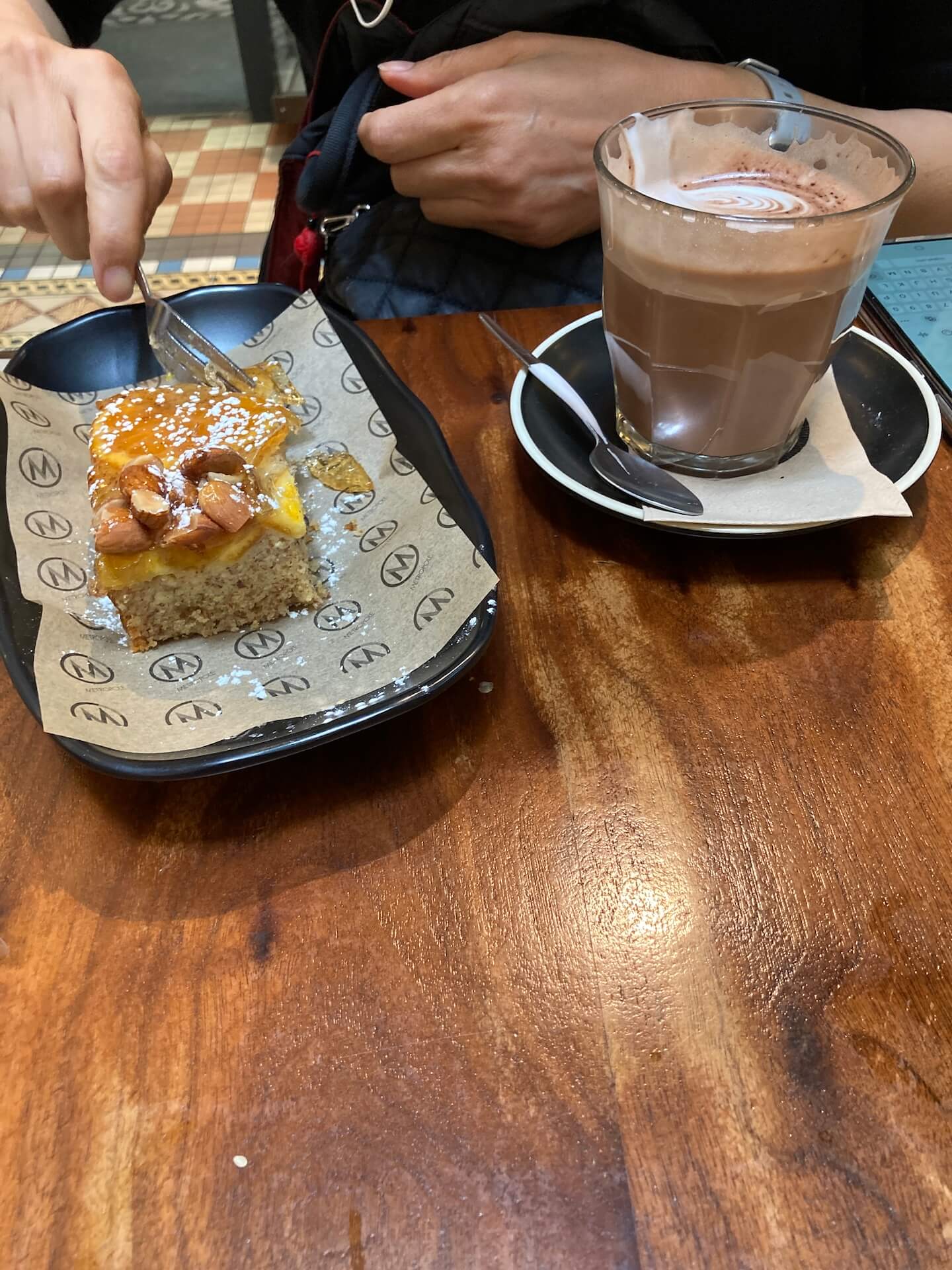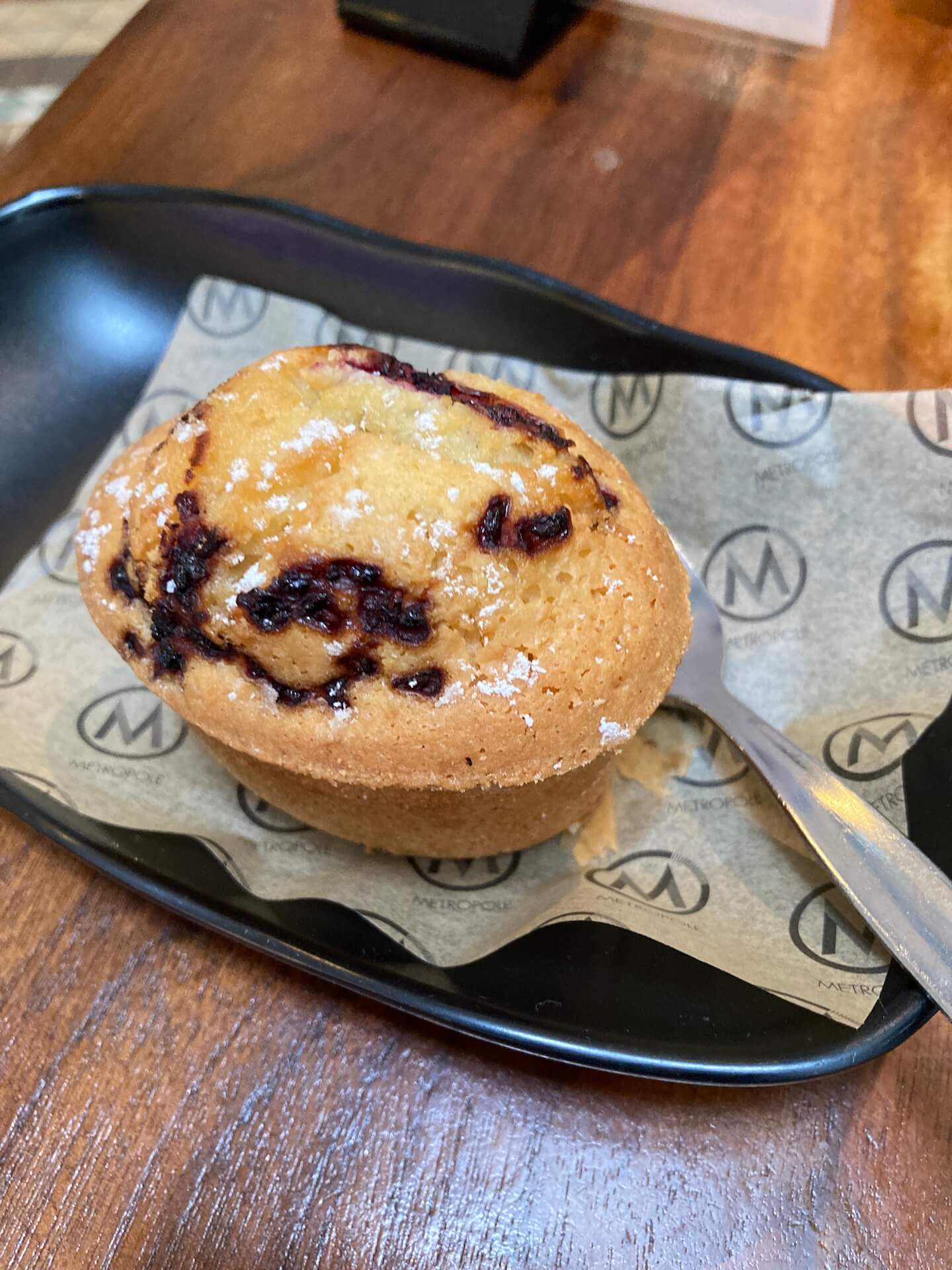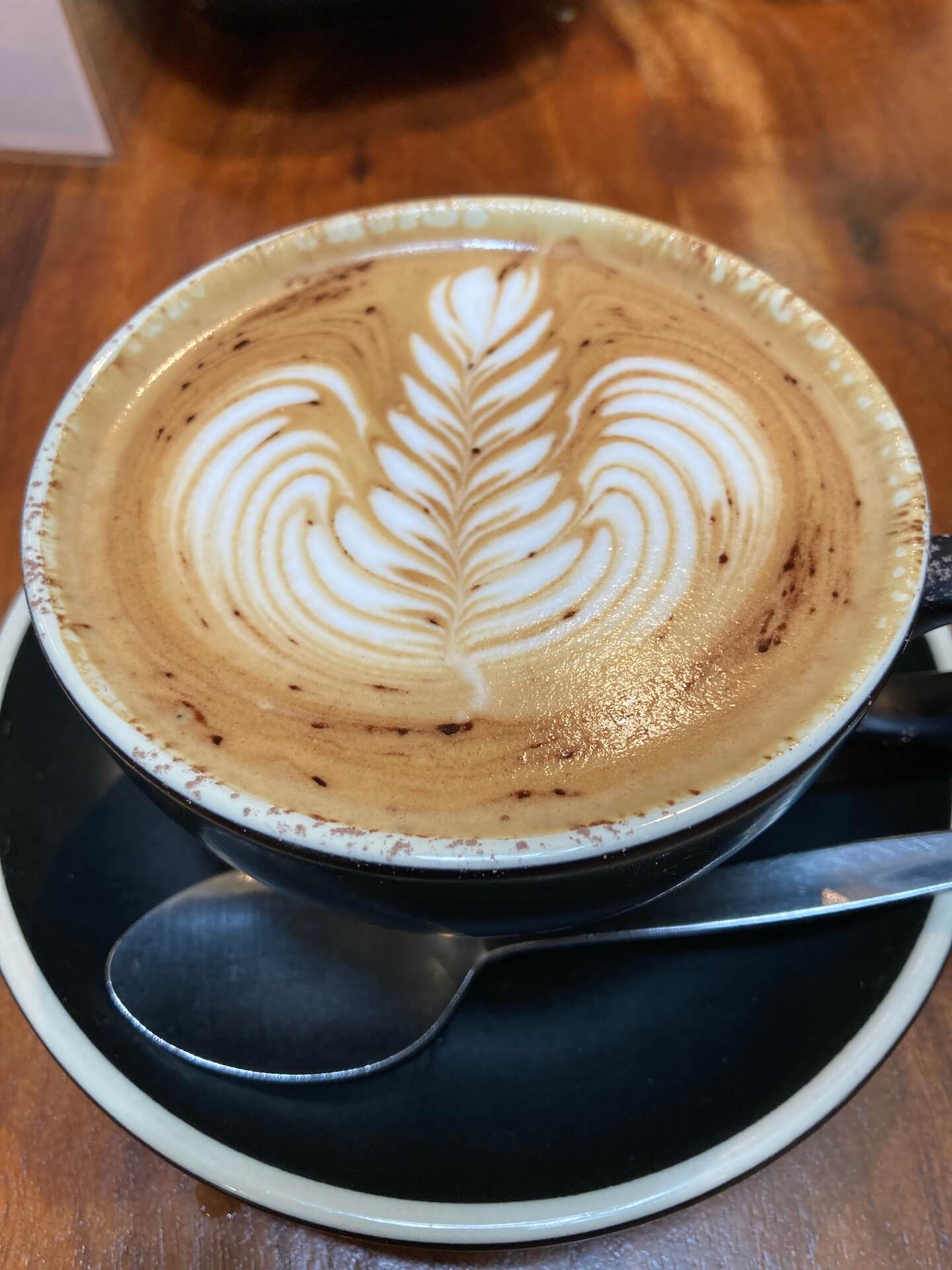 #7
T2
Look at all these gorgeous teapots!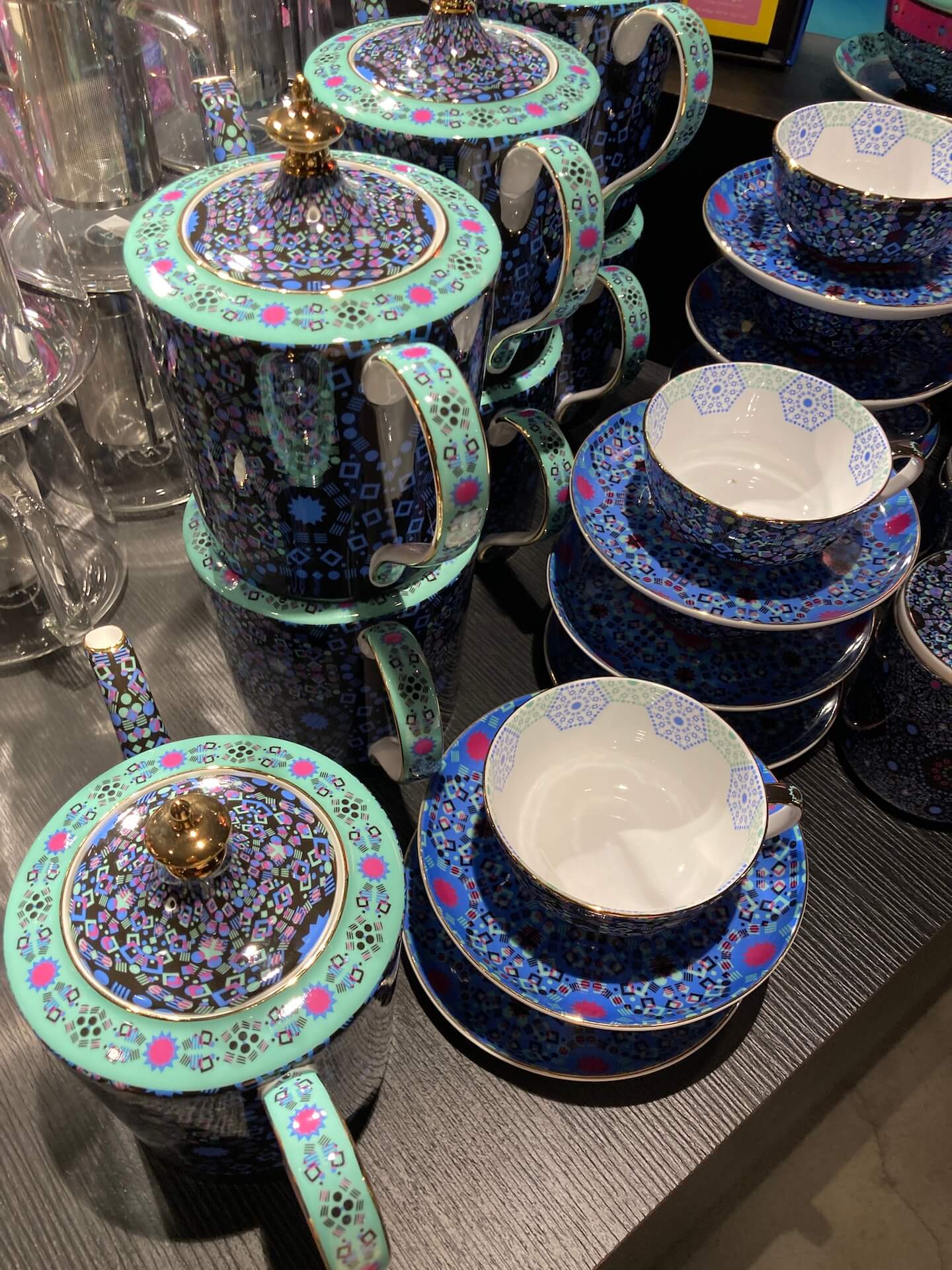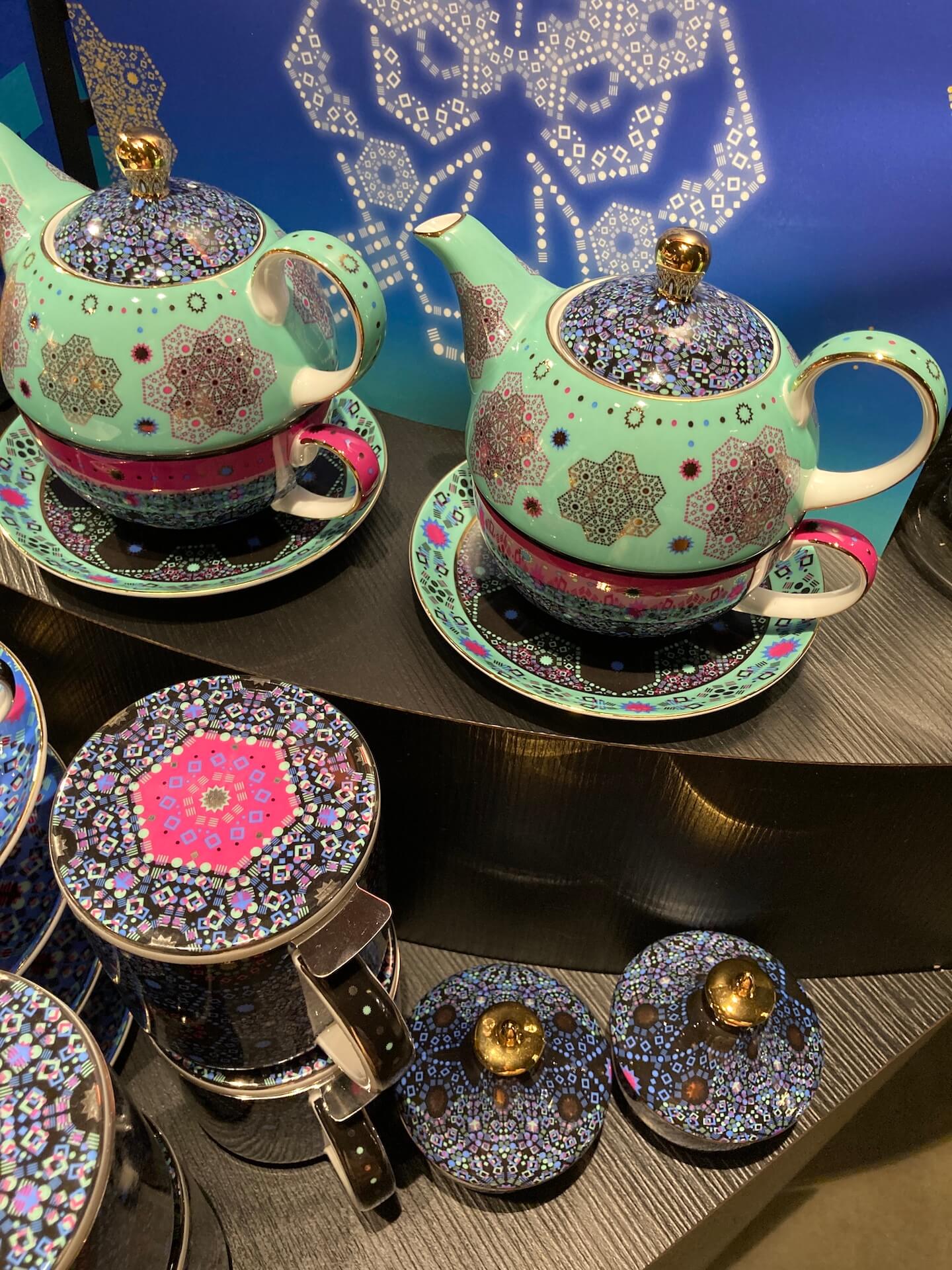 We went into a tea store called T2 where they sell every tea under the sun. As well as some lovely teapots, cups, saucers and anything tea-related! Such a beautiful shop!!
#8
A Kikki K Find
One of the last shops we visited was my favourite stationery and gift shop called Kikki K. Where I bought this lovely water bottle and glass that sits perfectly on the top. It was a bit pricey but so pretty that I couldn't resist. Plus I thought that it was a good way to remember to drink water first thing in the morning as I have put it on my bedside table.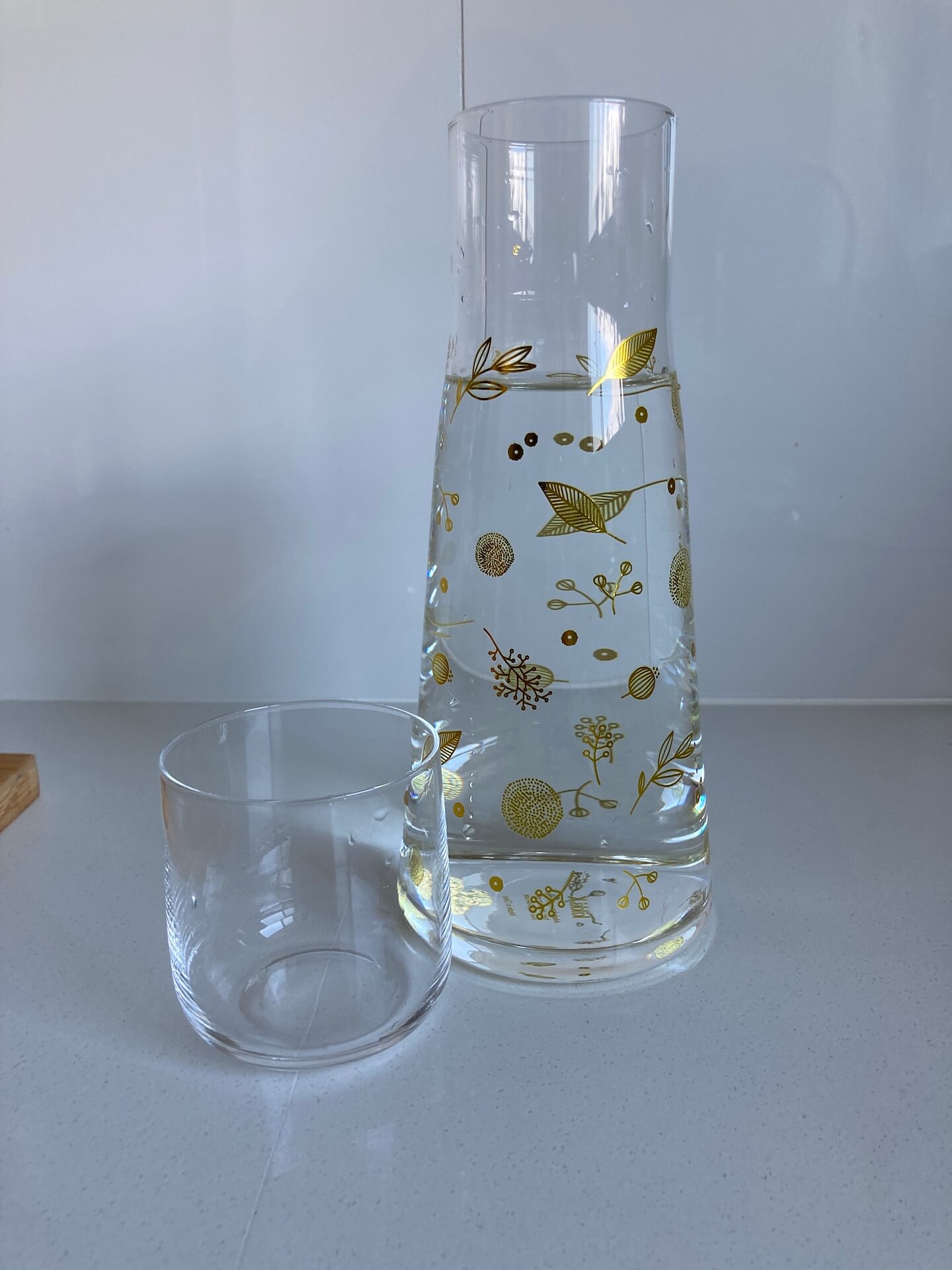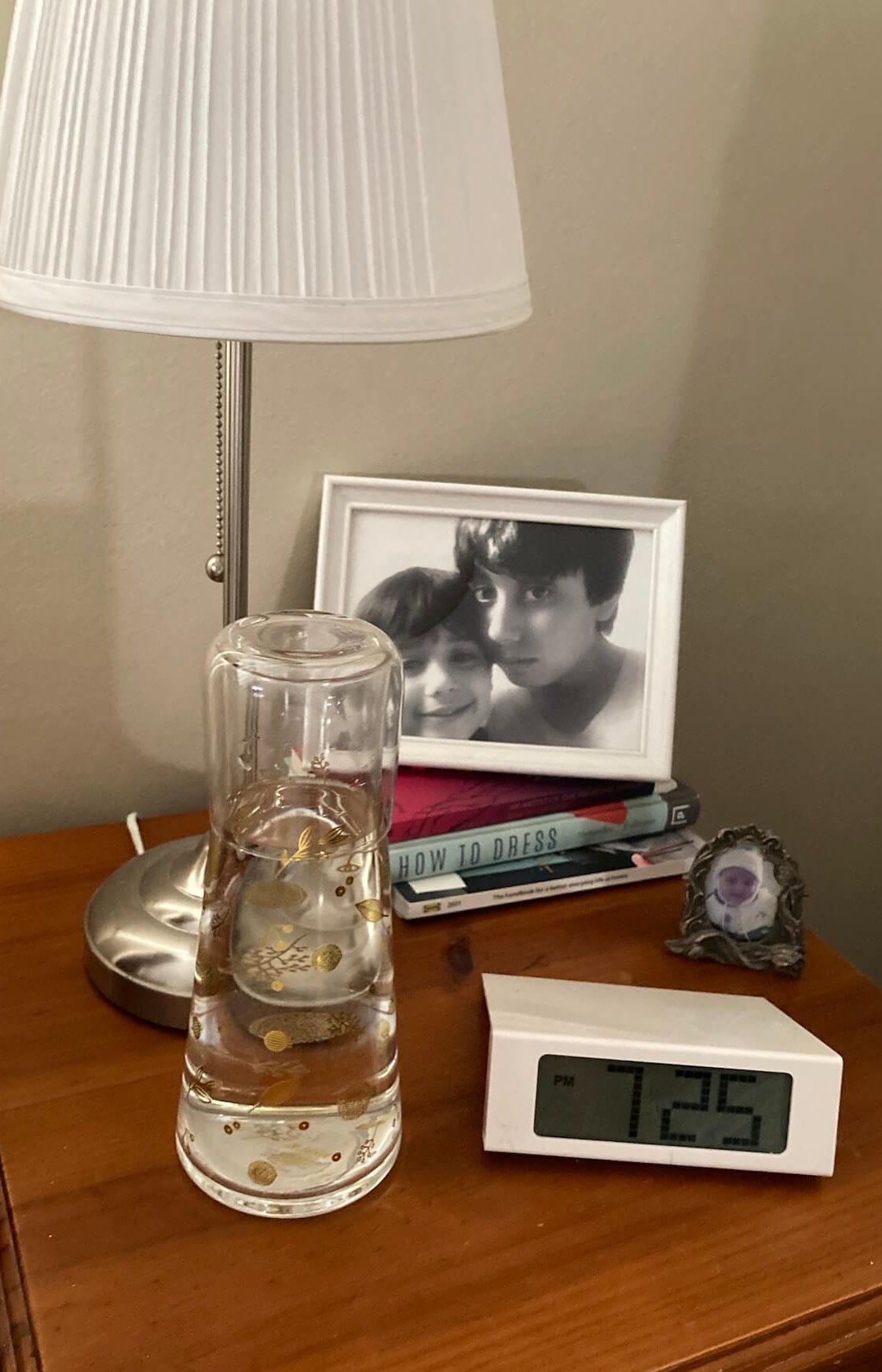 When I keep a glass of water next to my bed, my little cat always thinks it's for her to enjoy. So she won't be able to stick her tongue into this cute bottle.
That's it for now! I hope you enjoyed looking at a few fun things that I got up to. This past week was my last full week of school holiday as I'm back to work next Friday. Yep, somehow this year the school calendar has us going back on Friday for a pupil-free day. Which is kind of weird. Not going to lie, I would have really loved to squeeze in just one more Friday off!! Oh well never mind, I really shouldn't complain as it's been a great six weeks off.
Thank you so much for stopping by to have a read. I truly appreciate each and every one of you!! Have the best weekend. Happy Friday friends!!