Hi everyone, last week I spent two amazing days with my friend and her husband who live at Avoca Beach. They were seriously the kindest hosts ever and they spoiled me rotten with their incredible hospitality! It was such an amazing time and I loved that we got to spend so much time chatting, catching up and reminiscing about old times.
Do you know what added a touch of nostalgia to my time in Avoca? It's the fact that my mum and my friend's mum were once inseparable best friends and they got up to all sorts of adventures. They really were so funny together and I always remember them laughing and talking non-stop about anything and everything. The two of them shared good times as well as incredibly tough times. And I have to say that their friendship taught me a wonderful example of what a true friendship looks like.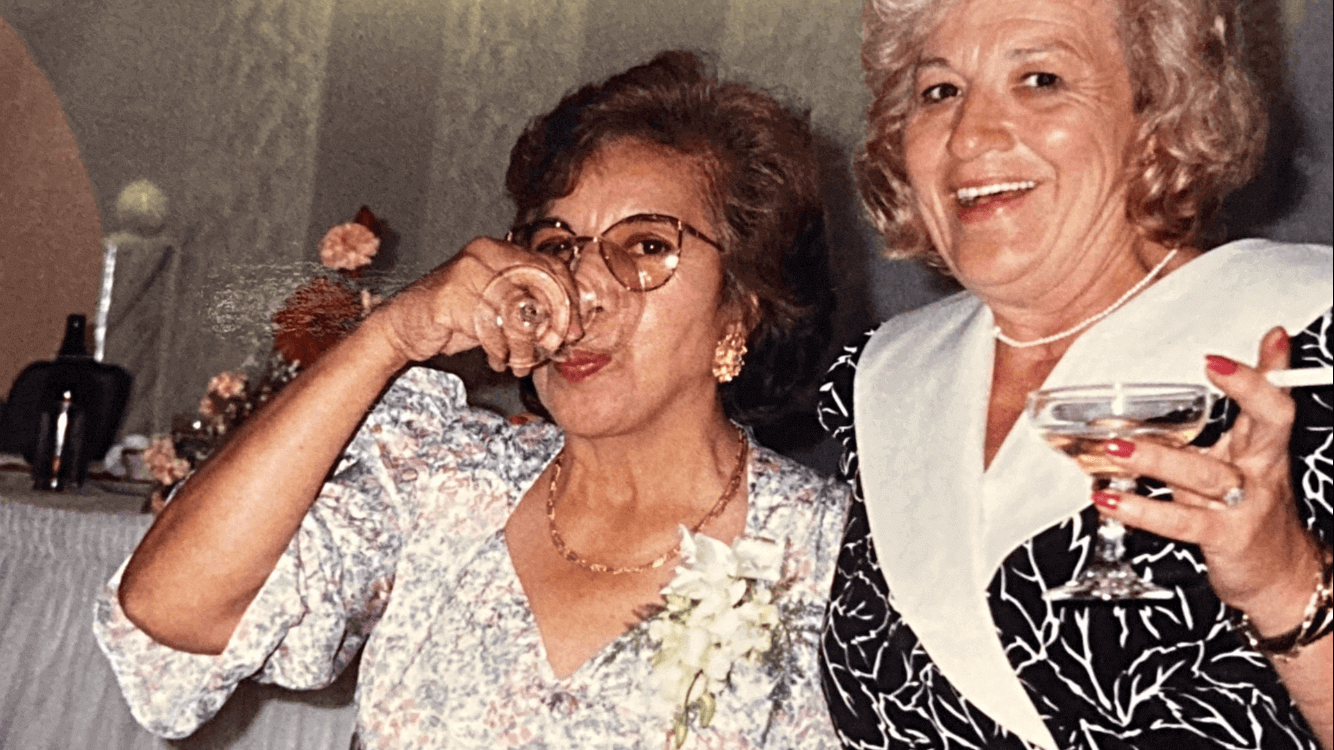 But sadly they are no longer with us so it was such a big reminder of how life constantly changes and how different things are now. I think that it's really special to know that even though they are no longer with us, their memories live in our hearts. Furthermore, the friendship they shared still inspires and influences us even to this day.
Where Is Avoca Beach?
Avoca Beach is an amazing place that you would absolutely love! It is located on the Central Coast of New South Wales and it is famous for its stunning sandy beaches.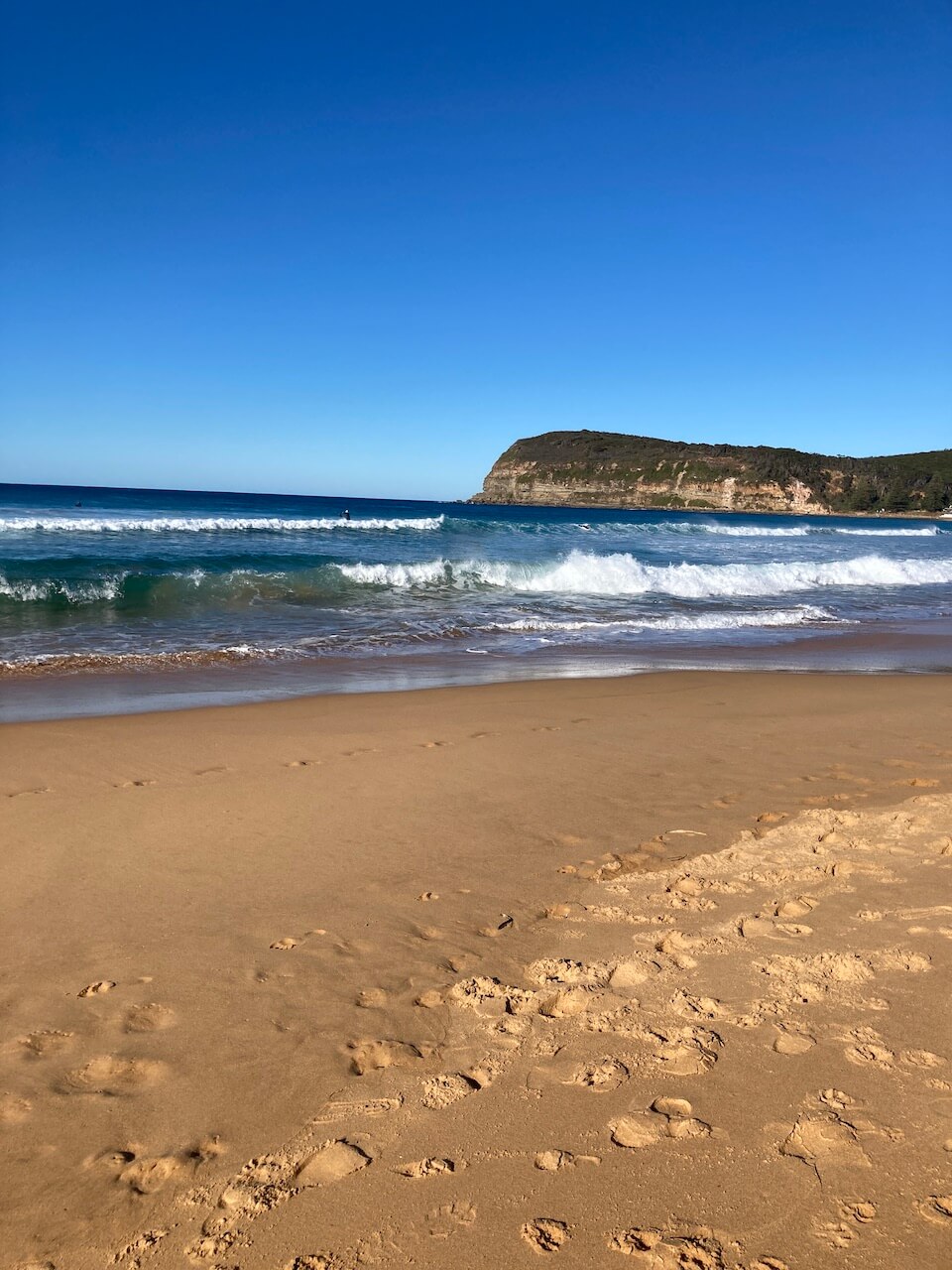 Interesting Facts About Avoca Beach
It is well known for its great surfing conditions and it attracts surfers of all levels.
Avoca Beach is part of the beautiful coastal walking trail called the Bouddi Coastal Walk. This picturesque trail spans over 8 kilometres and it has truly the most beautiful views of the coastline, cliffs and native bushland.
There is a gorgeous rock pool at the Southern end of Avoca Beach.
People love to fish there as it is a great spot for casting fishing lines and catching Bream, Whiting and Flathead.
Avoca Beach is a vibrant food spot and you can find a range of cafes, restaurants and eateries serving delicious food and excellent coffee.
Everywhere you turn Avoca Beach is just surrounded by stunning natural beauty. The beach is hugged by hills and lush greenery. It is so peaceful and picturesque, the views really are quite breathtaking!
My Fun Time At Avoca Beach
I had the absolute pleasure of staying at my friend's house in Avoca Beach. My friend and her husband have been working hard to renovate their house. And they have done an amazing job transforming it into a cozy and stylish haven. They both have a great eye for decorating and design. And stepping into their home is like stepping into a design magazine!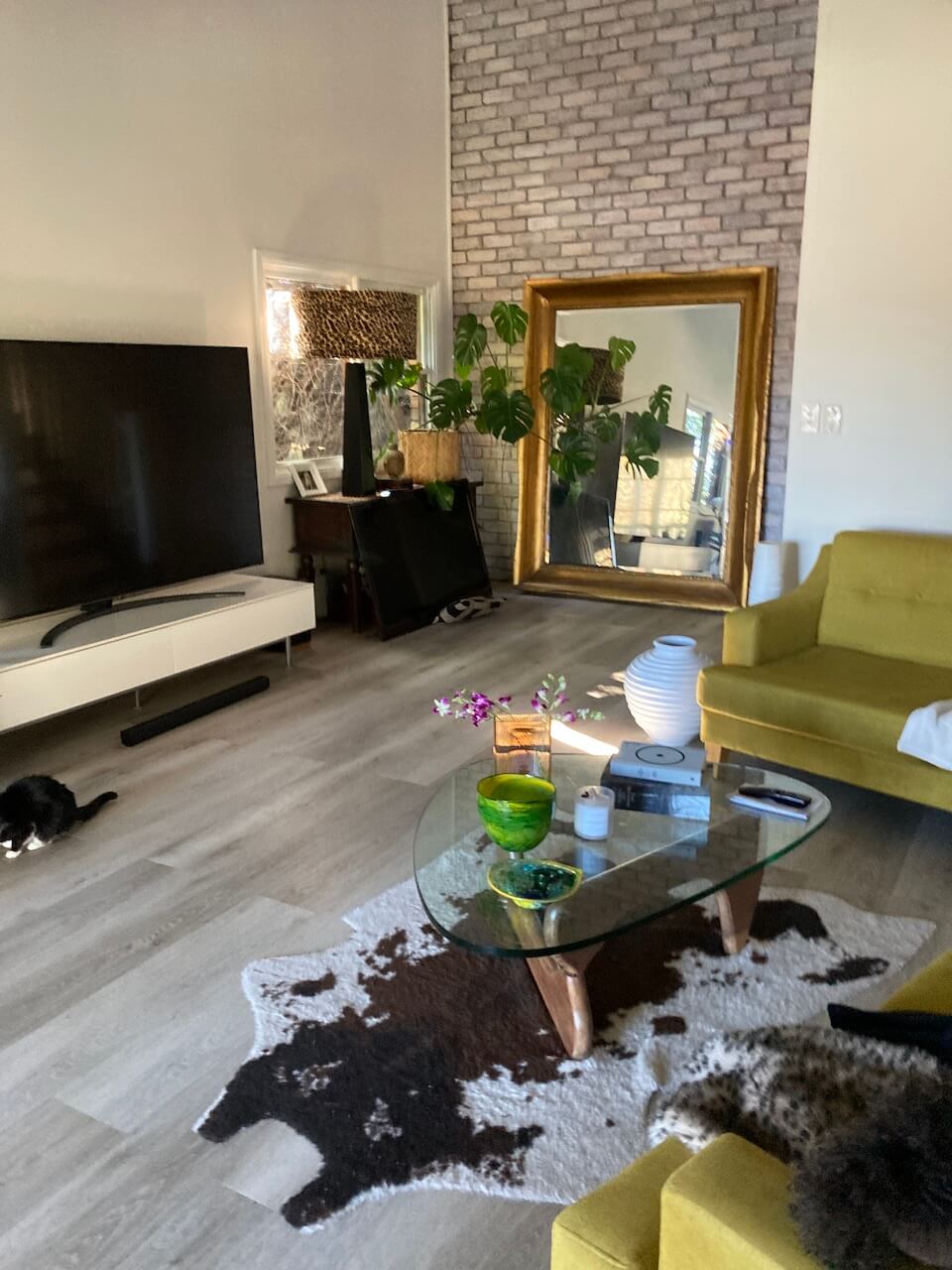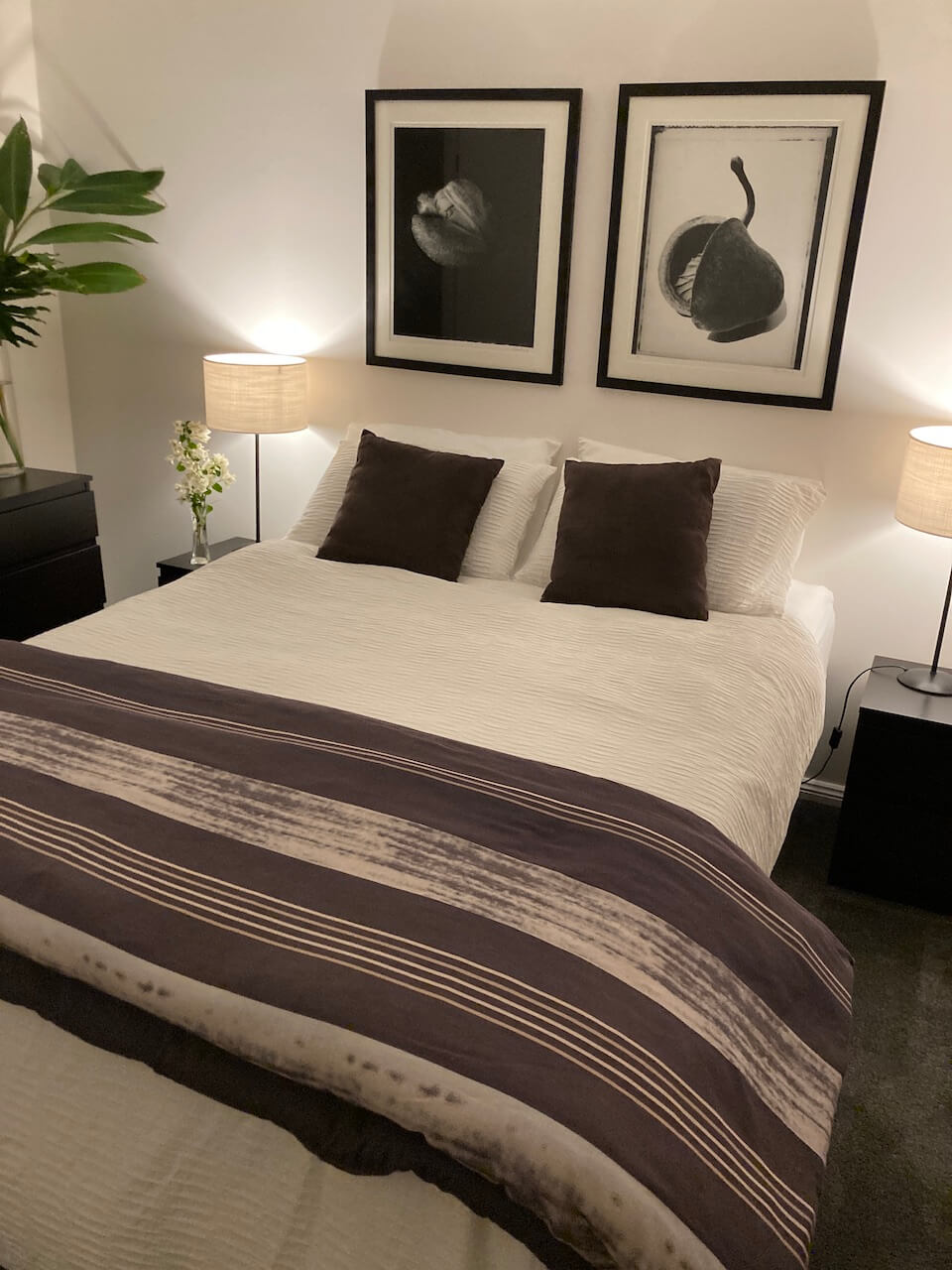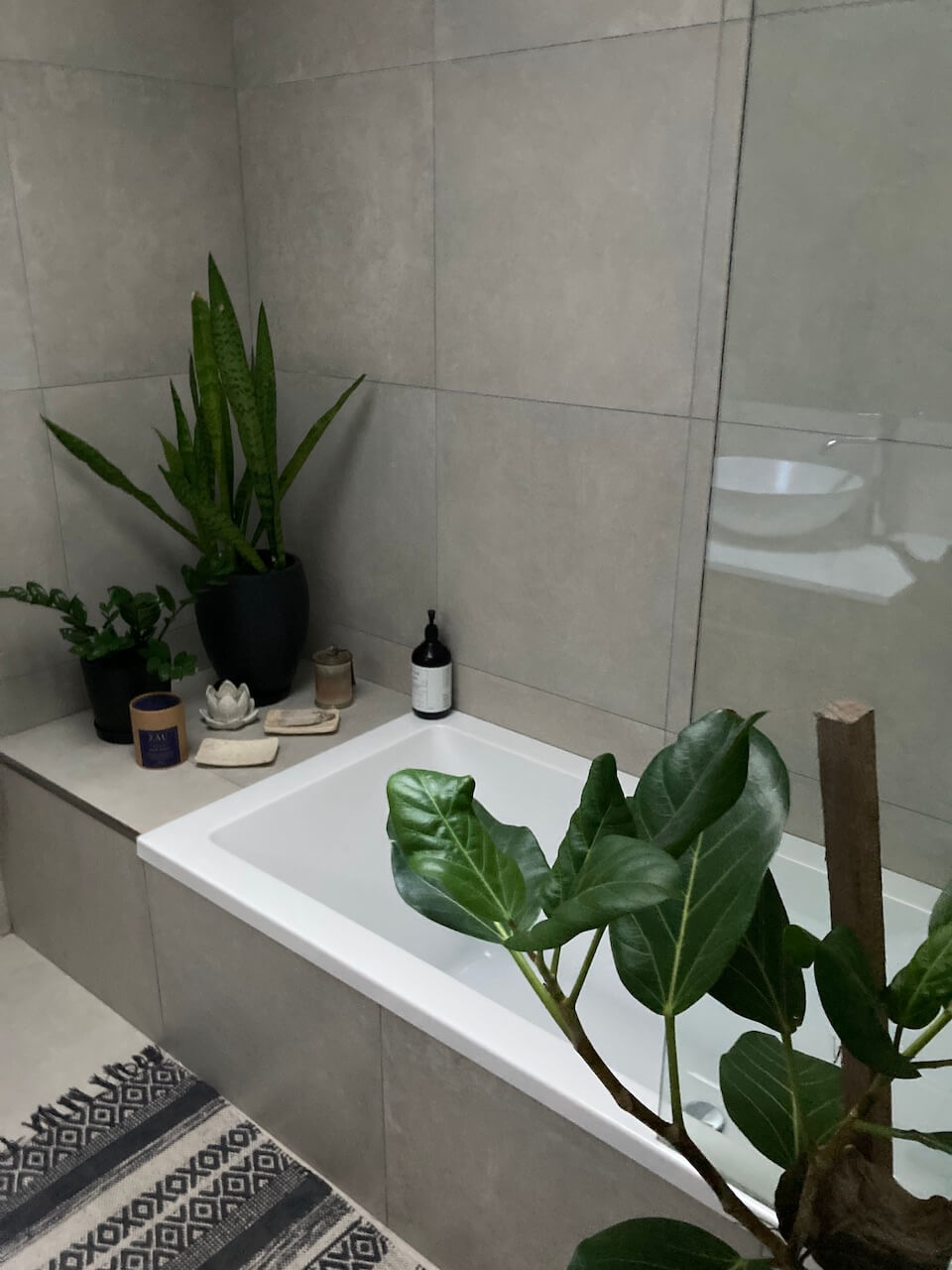 Beautiful Walks
We started off each day with a nice long walk. My friend's house is a short distance along some beautiful bushland and it only takes about 10 minutes to get to the beach.
I kept sending my husband photos of the beautiful beach and he kept texting back teasing me asking me when I was going in for a swim. Because he knows that I'm not really a beach person and I don't like wearing swimming costumes or going in the water. But I'm totally happy walking along the beach in the middle of winter wearing five layers of clothing. Yep, I can do that no problem. And you know what? I totally loved it!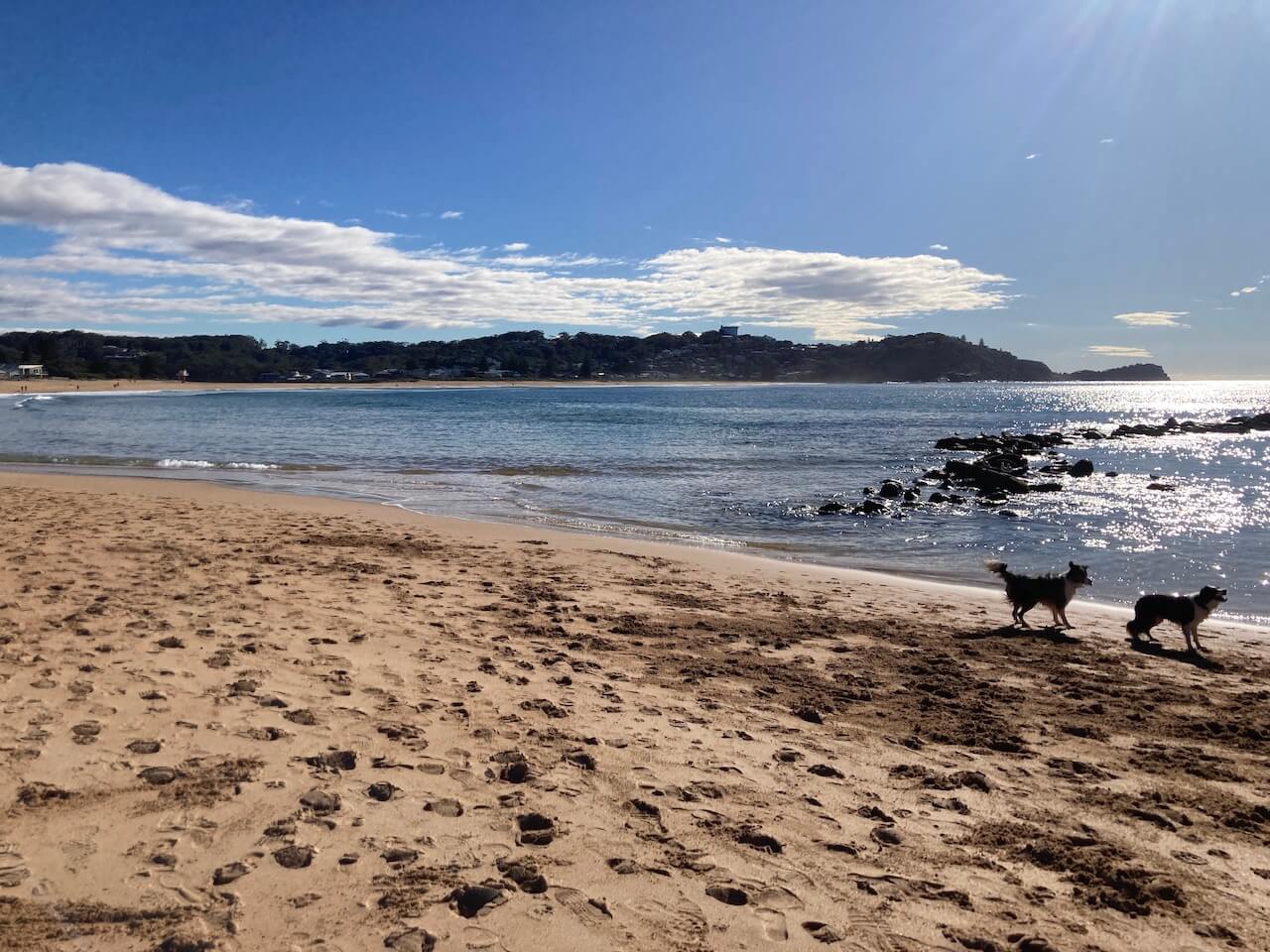 After our walks, we would stop off for coffee and pastries.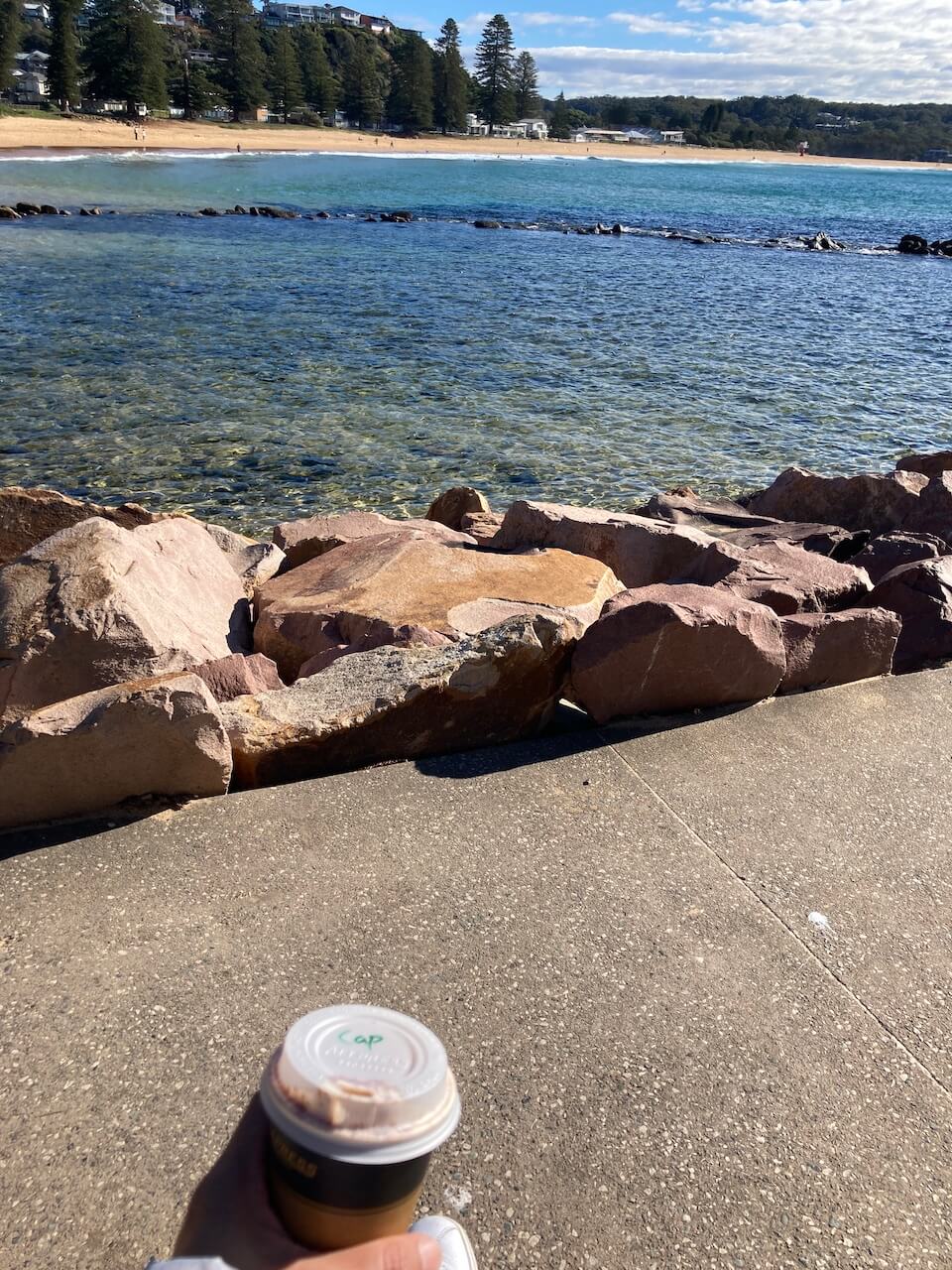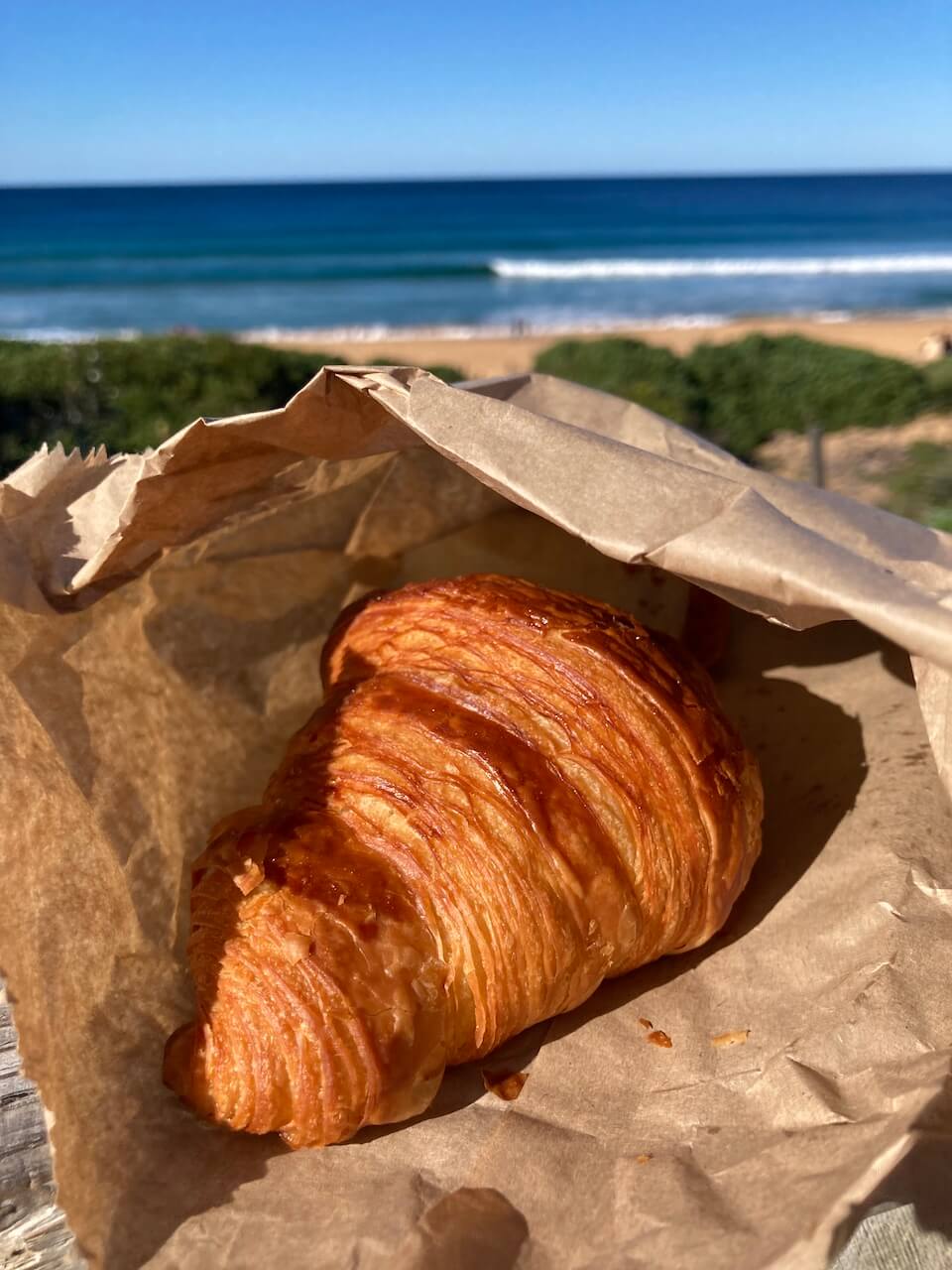 There were some really cute shops and an old-fashioned movie theatre.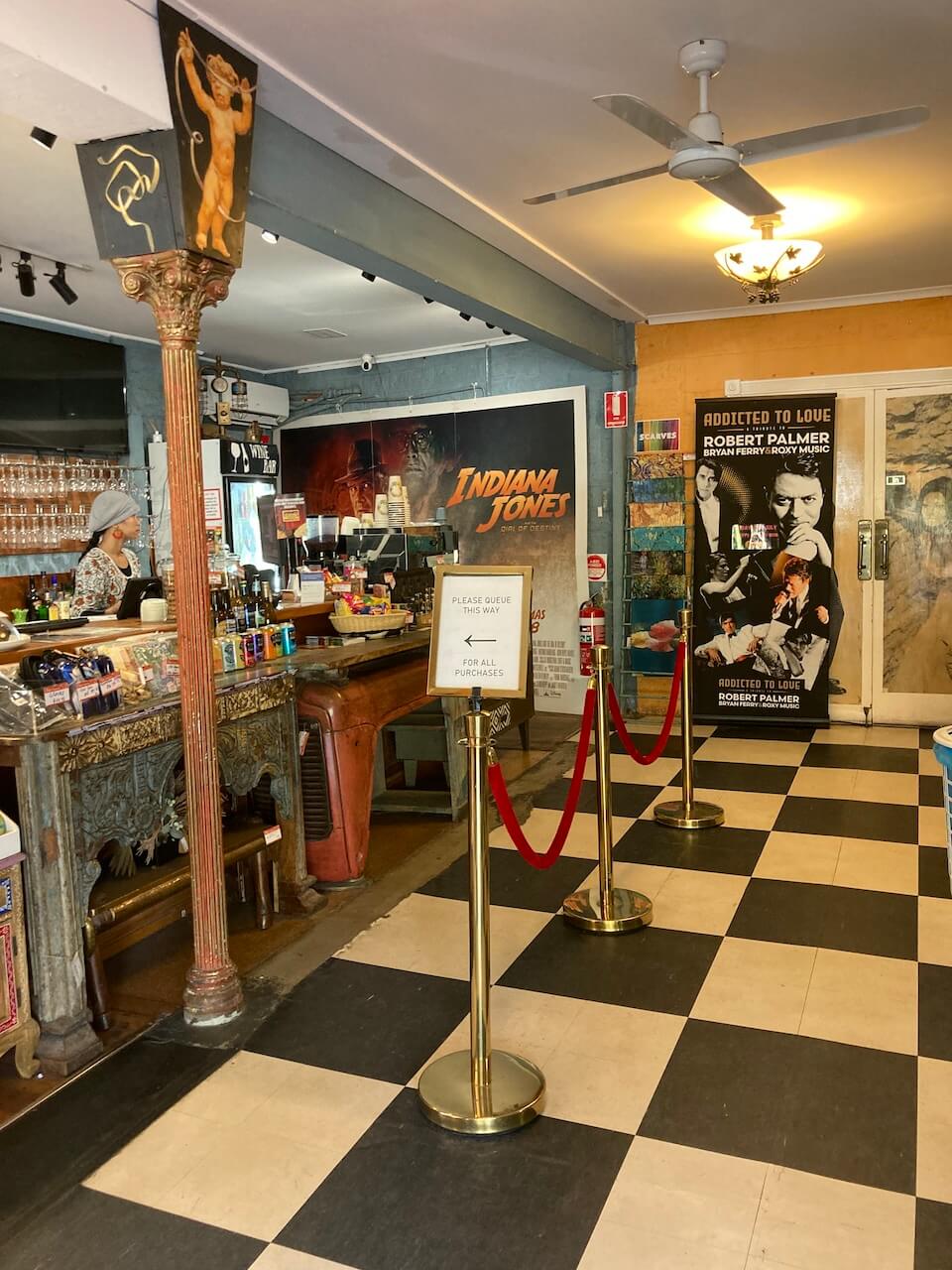 An Amazing Lunch
On Friday we had lunch at a beautiful restaurant called Bells.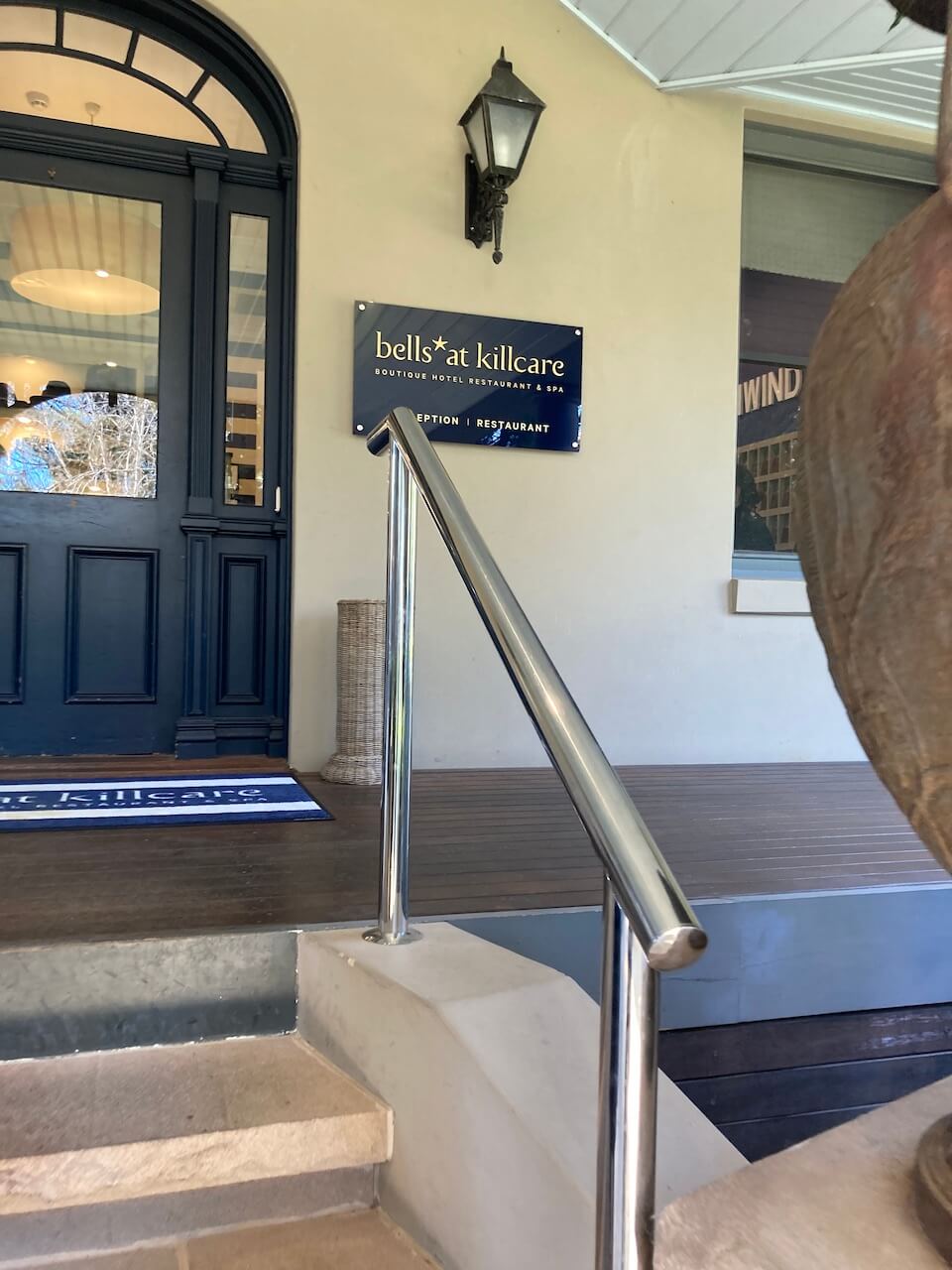 The food was delicious and I ordered the calamari pasta which we enjoyed with fresh focaccia made on the premises.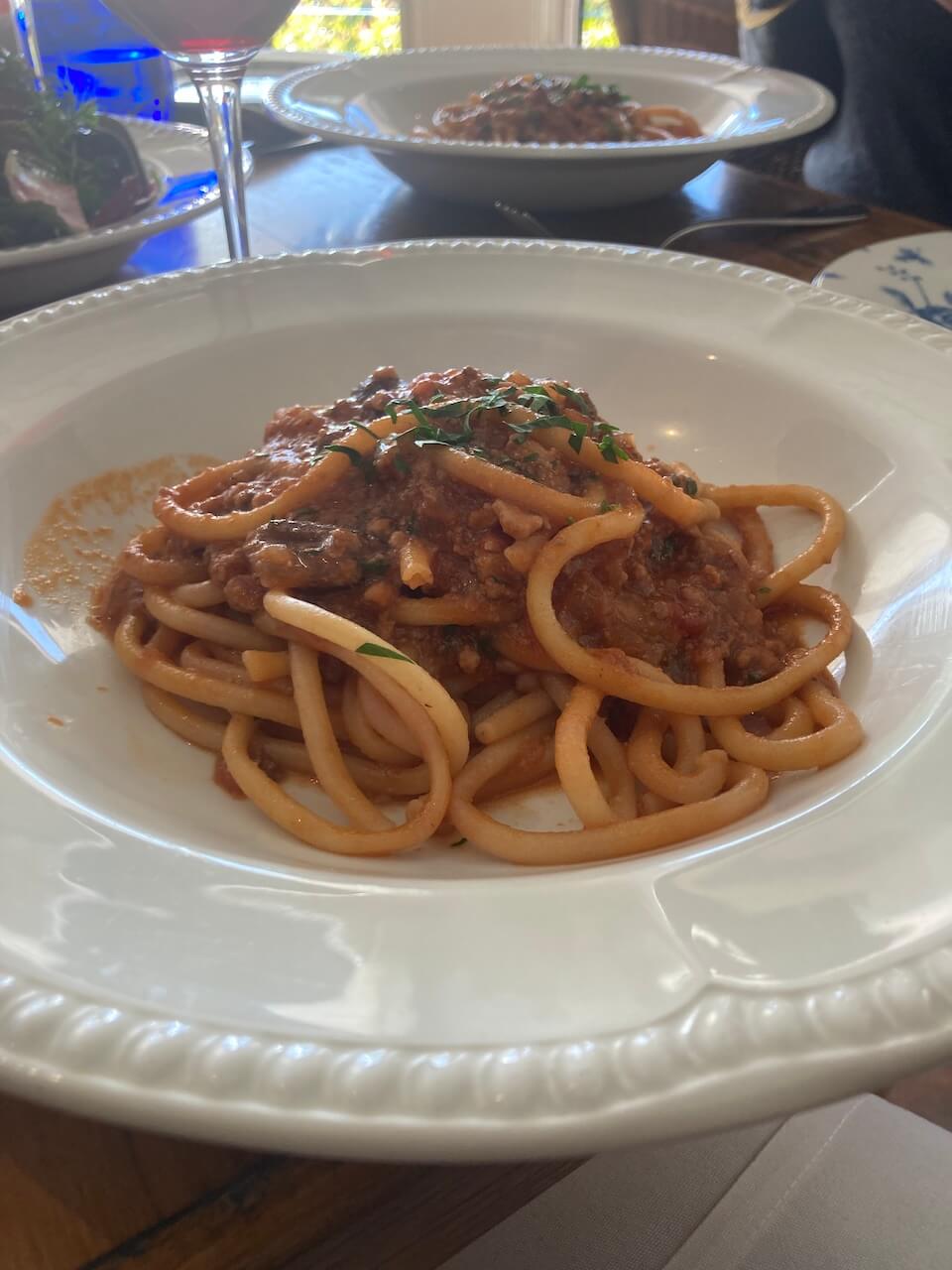 The place itself was lovely and had a really warm and welcoming vibe.
Cozy Evenings
In the evenings we sat by the cozy fire enjoying wine and cheese.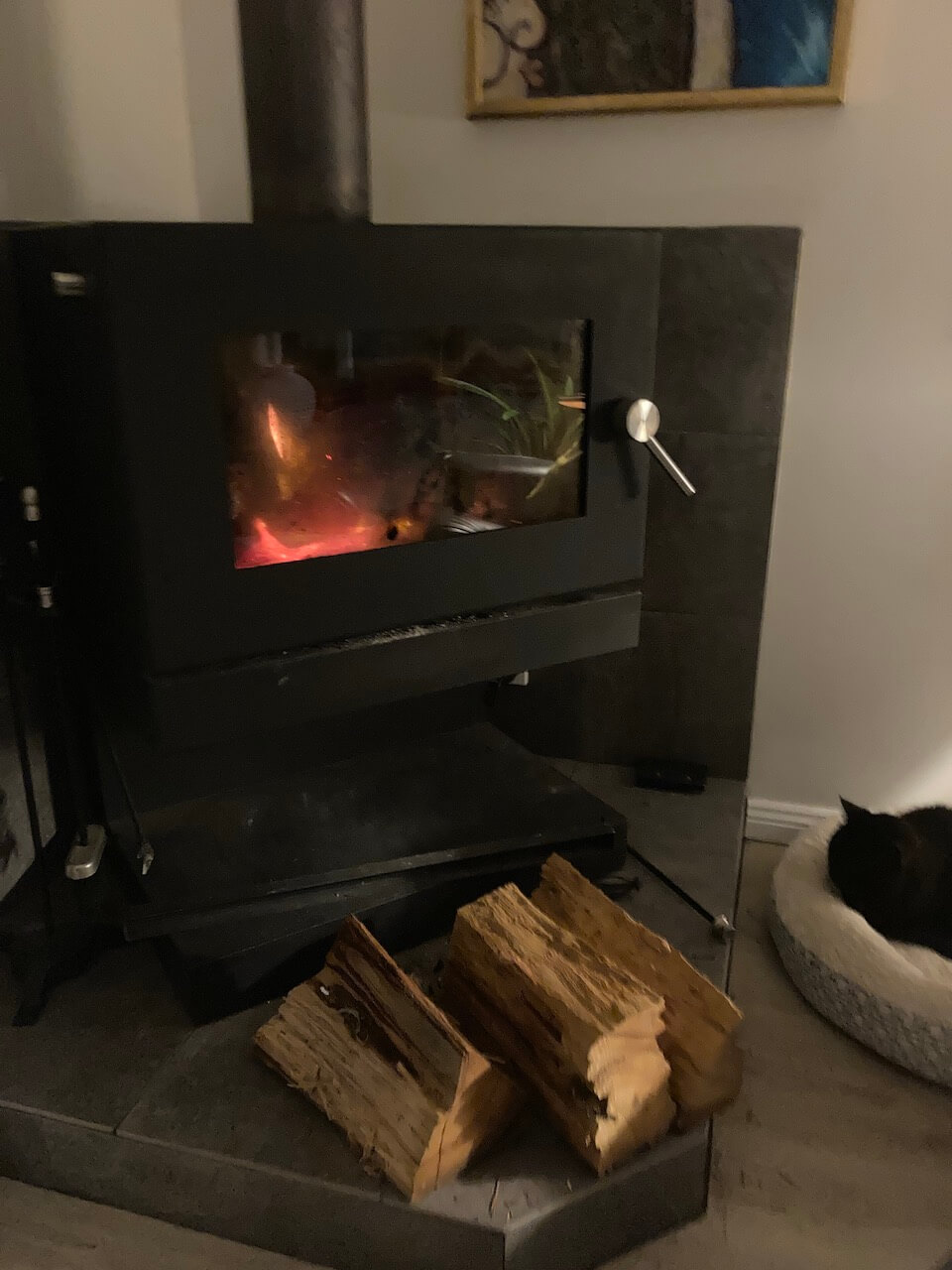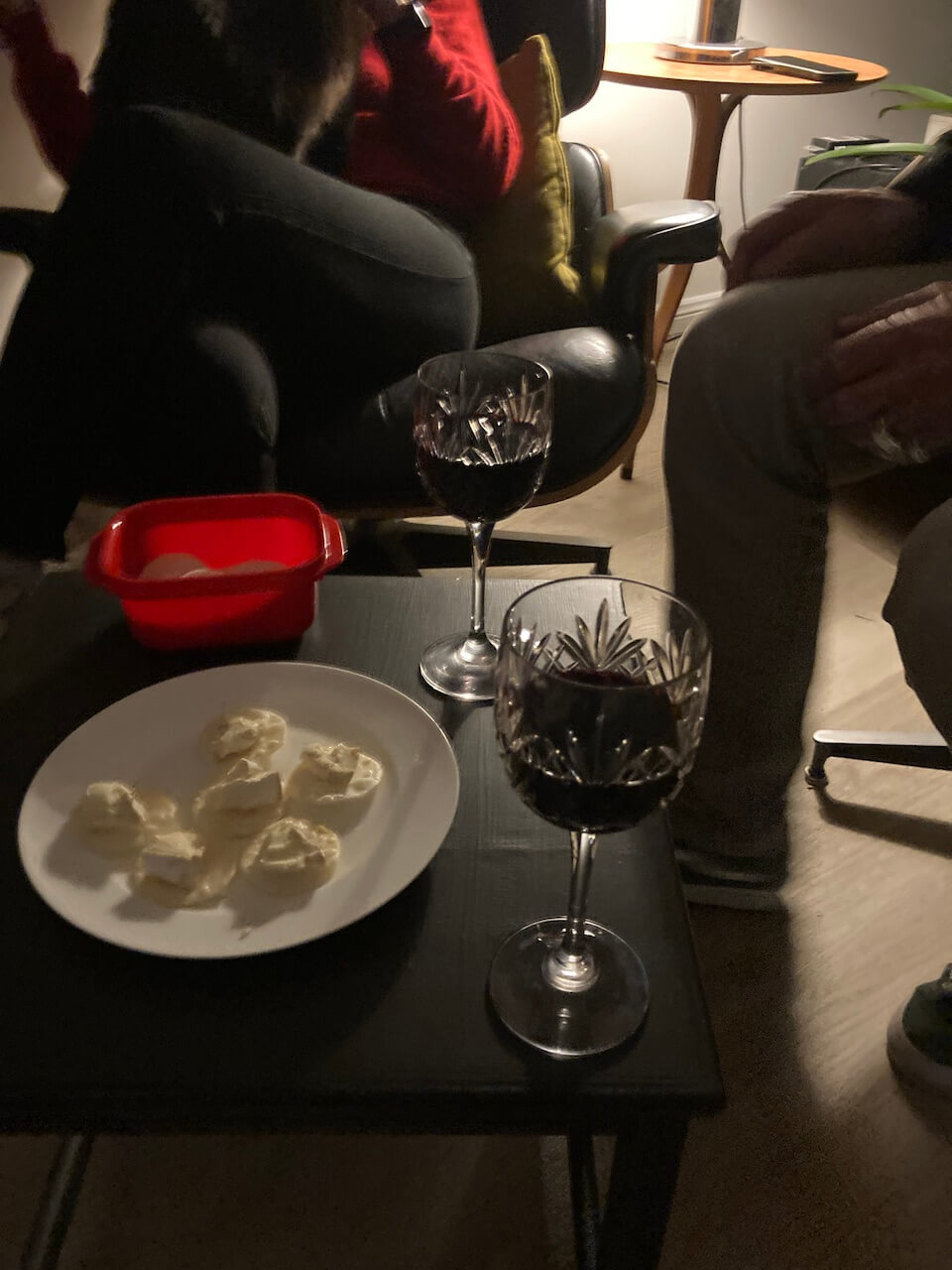 We ate dinner in front of the TV and watched 'Silent Witness'. Although it was a good show I found that after a couple of glasses of wine, the warm fire and a full belly I could hardly keep my eyes open! Eventually, I dozed off a couple of times but I managed to keep up with the plot.
I had such a wonderful time with my lovely friends at Avoca Beach. The sun and the sea breeze made me feel so relaxed and their hospitality was amazing. I'm really looking forward to going back again when the weather gets warmer. In fact, I may even take my shoes off when we go for a walk along the beach and dip my feet in the water next time!