Fashion is all about fun, self-expression and of course, creativity! It's a wonderful way to showcase your incredible personality to the world. Fashion is a great way to enjoy experimenting with different styles and looks. However, there are certain fashion mistakes that can make even the most stylish person look frumpy or outdated or even both!
In this post, we will be looking at some common fashion mistakes to avoid, so you can look your best and also feel confident in the fashion choices that you make.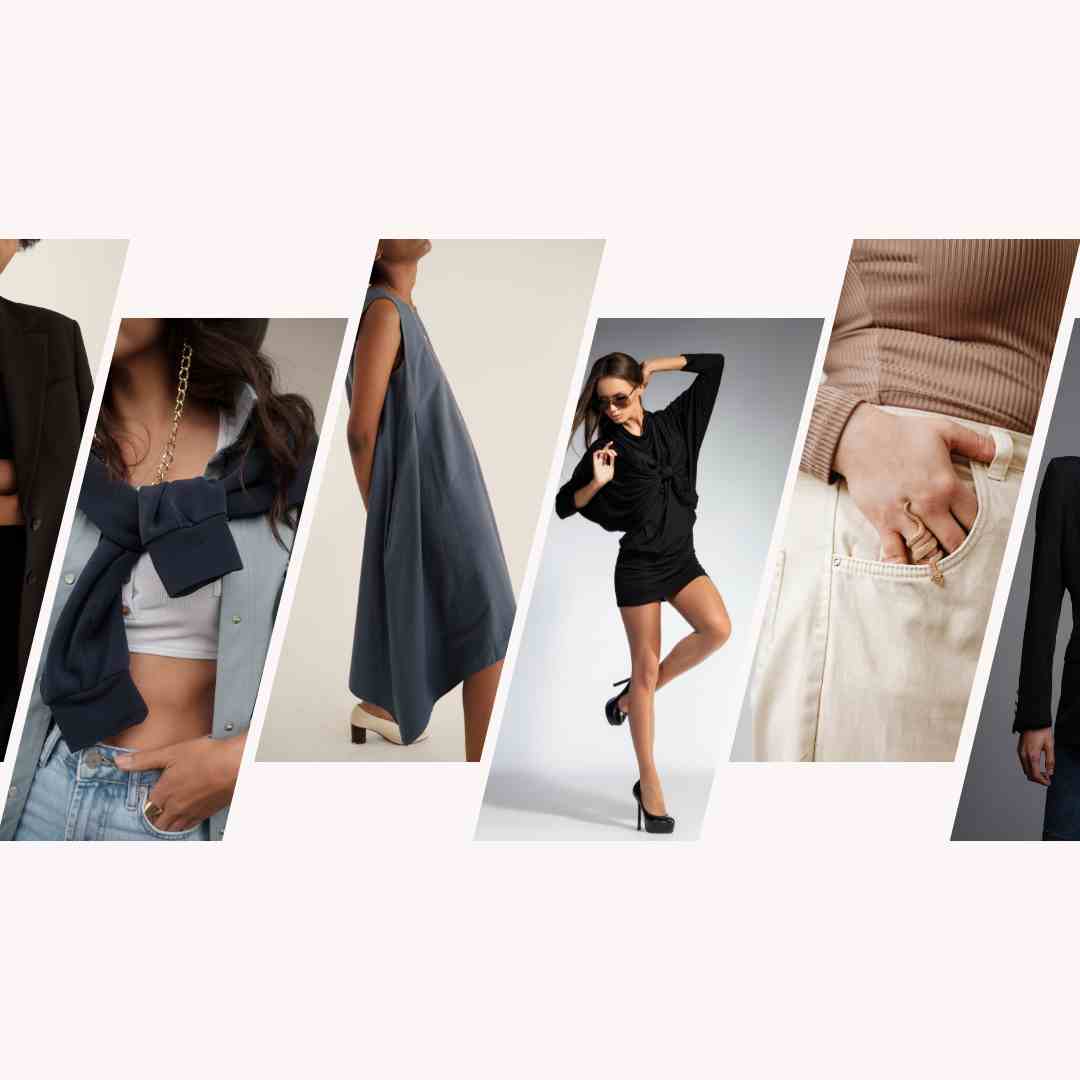 WEARING CLOTHES THAT DON'T FIT PROPERLY
One of the most common fashion mistakes is to wear clothes that just don't fit properly. Whether it's clothes that are too big or too small. Clothes that don't fit can really make you look unpolished and sloppy. To avoid this make sure that you try your clothes on before you buy them and pay close attention to how they fit. A top tip is to go for a larger size if you find that you are in between sizes. That way you have the option of getting it tailored to fit perfectly.
WEARING TOO MANY TRENDS
Try not to get too excited about current trends and instead be selective about what you wear and what really suits your personality and body shape. The last thing you want to do is look like a fashion victim! Consider choosing a trending style that you can incorporate into your current look. This is a subtle way to stay on trend yet still maintain the look that you feel comfortable in.
NOT DRESSING FOR YOUR BODY TYPE
We all have unique body shapes, so it's important to dress for our individual shape. If you find that you are uncertain about what shape you are then take some time to do a bit of research and learn what styles work in your favour and flatter your body.
NEGLECTING YOUR ACCESSORIES
Accessories are a major component of any outfit, and neglecting them can make your outfit look incomplete. Therefore make sure to carefully choose accessories that will complement your outfit.
WEARING CLOTHES THAT ARE TOO OLD OR TOO YOUNG FOR YOU
It's important to dress for your age and choose outfits that are appropriate for the occasion. If you wear clothes that are either too old or too young for you. Then you risk looking and feeling awkward. If you find that you are uncertain about how a certain outfit looks on you. Then it always helps to ask someone you trust for their opinion.
WEARING CLOTHES THAT DON'T MATCH YOUR PERSONALITY
The wonderful thing about fashion is that it is all about how you can express your personality. So it's important to choose clothes that match who you are and clothes that make you feel confident. If you are bubbly and outgoing then you will probably be drawn to bright colours and bold prints. But if you are more of a minimalist then you will feel much more at ease wearing simple neutral pieces.
WEARING CLOTHES THAT ARE TOO REVEALING
It's always much more tasteful and classy to avoid revealing too much.
DON'T NEGLECT YOUR UNDERGARMENTS
It's important to make sure that your underwear fits properly and doesn't show through your clothes. After all, underwear is the foundation of any outfit and the last thing you want is to have unwanted lines, creases or bumps. It can really make or break any outfit!
NOT TAKING CARE OF YOUR CLOTHES
If you invest in clothes then the most sensible thing to do is to take good care of them. Make sure to follow the care instructions on the label to make them last longer.
NOT BEING CONFIDENT
Confidence is the most important fashion accessory to any outfit. Therefore it's important to wear clothes that make you feel good.
WEARING TOO MUCH MAKEUP
Makeup is a fun way to express yourself, just make sure that you don't overdo it. Because wearing too much makeup can make you look tired or older. It's safer to stick to a natural look that will enhance your features without overpowering them.
NOT DRESSING FOR THE WEATHER
Make sure to take a minute to check the weather forecast before you plan your outfit. The last thing that you want to do is wear clothes that are either too heavy or too light. Because you will feel totally unprepared and uncomfortable all day long.
NOT EXPERIMENTING WITH NEW STYLES
Be careful not to stay stuck in a fashion rut with the same styles on repeat. Don't be afraid to experiment with new styles and trends to keep your wardrobe fresh and exciting. You might surprise yourself with how much you like a current trend and then incorporate it into your 'look'.
OVER ACCESSORIZING
Accessories can add interest to an outfit but it's always a good idea to not go overboard. If you wear too many accessories it can look overwhelming and the accessories can become the focal point of your outfit instead of the outfit itself. Remember to choose a few pieces that complement your style.
CHOOSING QUANTITY OVER QUALITY
Try to see clothes as an investment and opt for buying fewer good quality pieces. Fast fashion can be very tempting as it is so cheap but you will find that these pieces won't last. They are generally made from lower-quality fabrics and may only be on trend for a season. Furthermore, fast fashion is also terrible for the environment.
NOT TAILORING YOUR CLOTHES
Whether it's shortening a hemline or sewing in a cinched waistline. These small alterations can make a world of difference in how your clothes look and feel.
NOT CONSIDERING YOUR SHOES
Always choose shoes that complement your outfit and that are appropriate for the occasion. Make sure that they are in good condition and not dirty or scuffed. The wrong shoes or shoes that are in poor condition will undo any nice-looking outfit.
DON'T FOLLOW TRENDS BLINDLY
It's great to keep your wardrobe fresh and on-trend but let's face it. Not every trend works for every person. So don't get caught up following trends blindly. Instead, carefully choose what works for you and what doesn't.
NOT BEING TRUE TO YOURSELF
The key to avoiding fashion mistakes is to wear clothes that you feel confident and comfortable in. Have a go and experiment with different styles, looks and trends. After all, fashion is all about fun and self-expression. But always make sure to stay true to yourself and make fashion choices that will align with your personal style and taste. Pick and choose the trends that resonate with you and match your authentic beautiful self.
DON'T BE TOO MATCHY-MATCHY
It's great to coordinate your outfit but being too matchy-matchy can really come across as bland. Instead, consider experimenting with different colours textures and even patterns.
IN CONCLUSION
With a bit of effort and careful consideration, fashion mistakes can most certainly be avoided. Take time to select clothes that fit properly, suit your body shape and personality and are appropriate for the occasion.
Don't be afraid to make mistakes. Remember that fashion is all about experimenting with new styles and trends. But just make sure that you stick to your true self and choose clothes that will uplift you, make you feel confident and let your personality shine through!