Looking for some cheap and fun school holiday activities. Then look no further because here is a list of some really fun activities that will be sure to keep the kids entertained without breaking the bank.
Cheap And Fun School Holiday Activities
VISIT AN ART GALLERY OR MUSEUM
Take your kids to visit an art gallery during these school holidays. Looking at art will boost their creativity as well as open their world to endless creative possibilities. Many art galleries will also run some fun and educational activities for free during the school holidays. Do a bit of research and find an art gallery that offers this and make a day of it.
Museums are a great way to keep the kids entertained during school holidays. Once you pay the admission fee you can spend the whole day exploring. Fun and interactive museums like The Powerhouse Museum in Sydney also offer school holiday activities.
The great thing about museums and art galleries is that you can visit them on days when the weather is either too hot or too cold to enjoy and outdoor activity.
GO ON A PICNIC
Get the kids to help you pack a picnic lunch and visit your local park. You can also take some ball games or a frisbee and enjoy some good outdoor exercise.
GO ON A NATURE HUNT
Pack some snacks and water bottles. Then take your children for a nice long walk around your neighbourhood to collect nature. Before you set off you can talk to your kids about some of the things that they might want to look out for and possibly collect. And make a list of these things. For example rocks, twigs, flowers that have fallen off trees or plants, leaves, pinecones etc
LOOK FOR INSECTS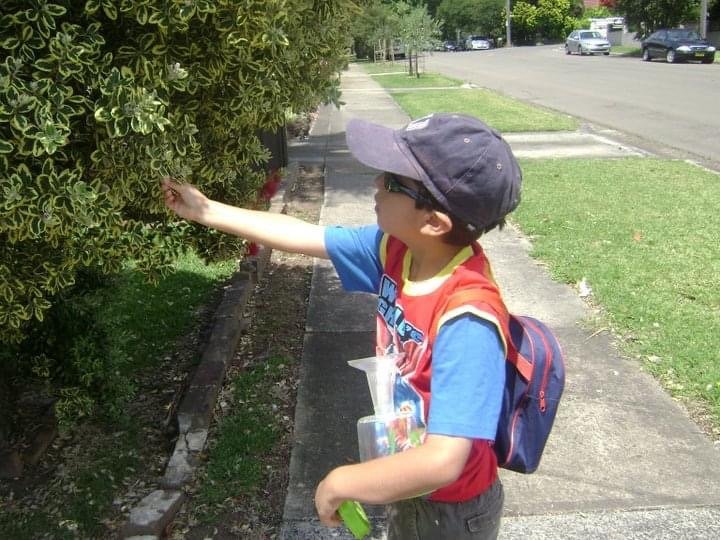 Grab some insect-hunting essentials like bug catchers, binoculars and magnifying glasses. You can find a whole world of insects in the garden. And children will be mesmerised for ages as they look out for some tiny creatures
HAVE A MOVIE NIGHT
Clear the loungeroom floor and get comfy and cozy with some beanbags, cushions and pillows. Then make some popcorn and ice cream sodas to enjoy while you watch a fun movie. This is a great activity to do with young children as they will enjoy staying up later than usual. And it is also a perfect activity to do with your teens.
GO TO THE BEACH
If you are a beach-loving family then the beach is a great place to spend the day. Pack some sand toys, sunscreen and sun protection. And remember to keep everyone safe by swimming in between the flags.
ORGANISE A PLAY DATE WITH SOME FRIENDS AT THE LOCAL PARK
Other parents will also be looking for cheap and fun things to do in the school holidays too. So why not go ahead and meet up at the local park for one big playdate? The children will have the best time playing with each other and the parents can also enjoy some fun conversation. Best of all nobody will be left with a messy house to clean up afterwards.
HAVE A WATER FIGHT
You can find some cheap water guns and water balloons at the two-dollar shop. Who doesn't have a great memory of an epic childhood water fight?
COOK
Cooking is such a fun activity with an enormous amount of educational benefits for children. And it is a very cheap school holiday activity that your children will certainly enjoy. You and your kids can bake a nice sweet treat for afternoon tea or you can make something that everyone will love eating for dinner.
PLAY WITH HOMEMADE PLAYDOUGH
Playdough is another activity with amazing learning benefits that will keep your kids entertained for hours. Best of all you can combine this activity and the cooking activity for a win/win!! You will find a fantastic recipe for the softest playdough ever here.
LEARN TO DRAW
If you have a keen drawer or a child that needs a confidence boost when it comes to drawing. The school holidays are the perfect opportunity to develop this skill. You can find an amazing variety of drawing tutorials aimed at children on YouTube. Drawing together is an excellent way for your children to see the benefits of developing a new skill.
HAVE A CRAFT DAY
Pull out any craft items that have been hiding away in the cupboard and spend the day getting creative with your kids! You can also raid your recycling bin and use cardboard boxes to make some amazing box constructions.
DO SOME SCIENCE EXPERIMENTS AT HOME
Go online and look up some cool science experiments that you can do at home during the school holidays. There are a great variety of kid-friendly experiments that only require regular household items.
VISIT A BOTANICAL GARDEN
Spend the day exploring a botanical garden where you and your children will discover an oasis full of living plants. You will see a collection of extraordinary plants and you can have fun trying to pronounce some of the unusual names! The Royal Botanic Garden in Sydney also runs some fun school holiday activities that you might want to check out.
MAKE A KITE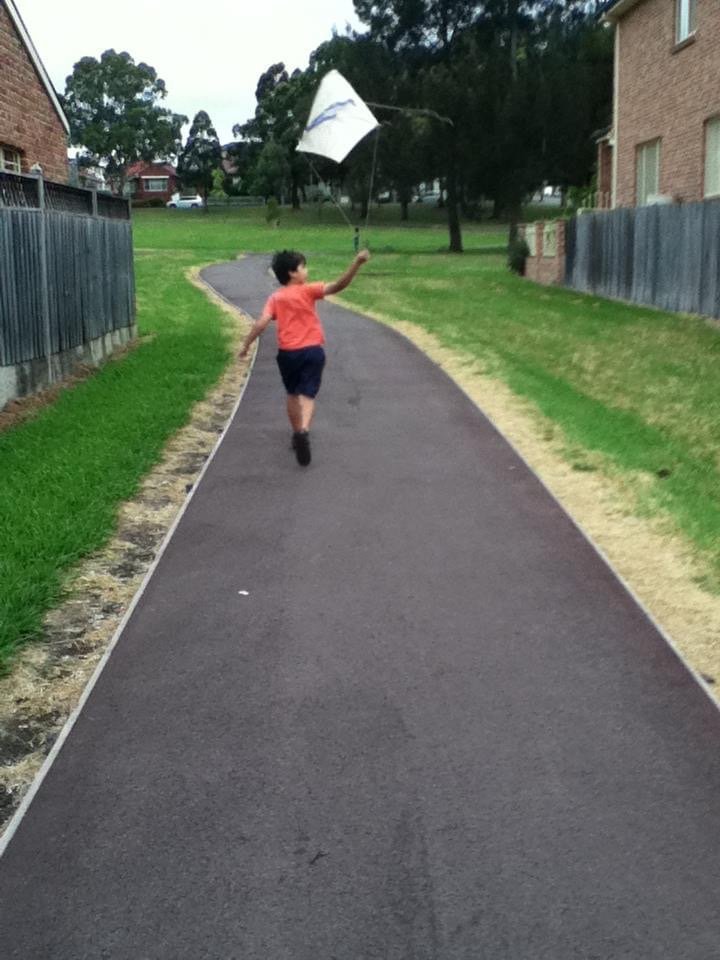 Spend the day making a simple kite and then get the kids to burn off some energy by going to the park and flying it.
GO BOWLING
Go to your local bowling alley for a few hours of fun. Some bowling alleys offer competitive holiday deals that you can take advantage of to keep costs down.
TAKE A TRIP ON A FERRY
A great way to see some sights is to take a trip on a ferry. Riding a ferry is such a memorable and thrilling experience that children will remember forever.
VISIT YOUR LOCAL LIBRARY
The library is a great resource to visit regularly. Local libraries also offer free school holiday activities such as movies, storytime as well as art and craft activities. Libraries are warm and welcoming spaces where your children can learn to embrace a lifelong love of learning.
BLOW BUBBLES
One of the cheapest ways to keep children (and adults) entertained is to make bubbles! You don't need to buy bubble mixture from the shops that won't last very long. Instead, you could make your own with your kids using water, dishwashing liquid and glycerine or sugar. This fun activity will turn into a science experiment if you get your children to measure out the solutions themselves.
PLAY BOARD GAMES
Playing board games with children is a fun activity that also offers many important learning opportunities. Find a board game that is age appropriate and spend some quality time with your kids. Board games are a great way for children to learn important skills such as turn-taking, teamwork, patience and learning to win and lose gracefully. Board games are great for those rainy indoor days during the school holidays.
TIPS FOR KEEPING COSTS DOWN WHILE ENJOYING THE SCHOOL HOLIDAY ACTIVITIES
Take a packed lunch for yourself and your children when you plan a day out. Buying a takeaway lunch can easily cost way more than you might expect. Not to mention that it probably won't satisfy their hunger for very long while you are out.
It's a good idea to pack some snacks as well
Make sure that everyone takes their reusable water bottles to keep everyone hydrated and healthy while enjoying the school holiday activities. Prices for water from anywhere other than a supermarket are about quadrupled!
Look around for school holiday coupons, discounts or deals.