Hi friends I hope you all had an amazing weekend! It sure went fast, didn't it? I'm excited to be back today joining Holly and Sarah to share a bit about my weekend.
My Website Is Finally Working Properly!
Oh my goodness I'm so relieved that my website is up and running smoothly again. I've had all sorts of trouble with it for the past week and a half. The images on the homepage were all distorted and updating plugins didn't fix the issue.
Saturday morning I checked my site. I saw that there on the home page was a spin-the-wheel competition to win an iPhone. Instantly I knew that my website had been hacked because there was no way that I was giving away any iPhones! Sometimes, I try and see if I can sort out any technical issues myself but hacking is a whole different ball game!
Even though I mainly set my website up by myself with the help of endless hours of YouTube videos. I've lost my confidence when it comes to all the tech stuff. So I got in contact with my childhood friend who co-owns a web design company with her husband and she fixed my site in a snap. Phew!
A Rainy Saturday
Despite the miserably, cloudy day, Steve and I caught up with some friends at the Ramsgate Farmers Market. We had a look around the market for a bit before we grabbed coffee and a gozleme to share. We sat under a tree and caught up on all their exciting holiday stories.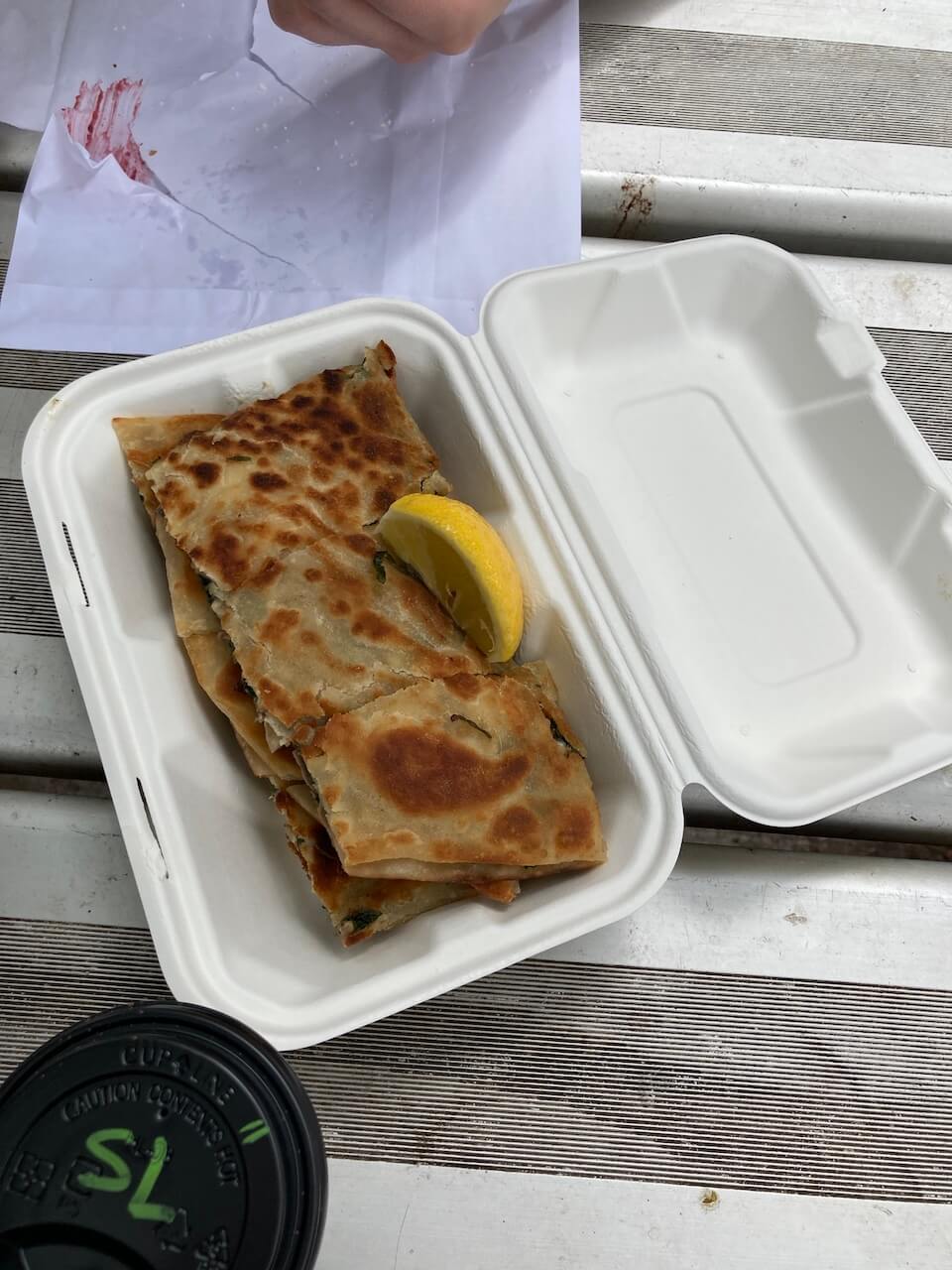 My friend and her husband recently got back from their five-week holiday in Greece. It feels as if almost everyone we know has been overseas in the last couple of months!
In the evening I got busy prepping for our cousin connect gathering on Sunday. This time around we changed it from Saturday to Sunday. I did as much as I could to get ahead as I knew that I wouldn't have much time on Sunday because everyone was coming over for lunch instead of the usual dinner.
Sunday
Our Cousin Connect was such a busy and fun time that I forgot to take many pics.
Before lunch, we started with a cob loaf dip as an appetiser. I haven't made this in ages but it was a big hit and everybody enjoyed dipping their crusty bread into this cheesy deliciousness.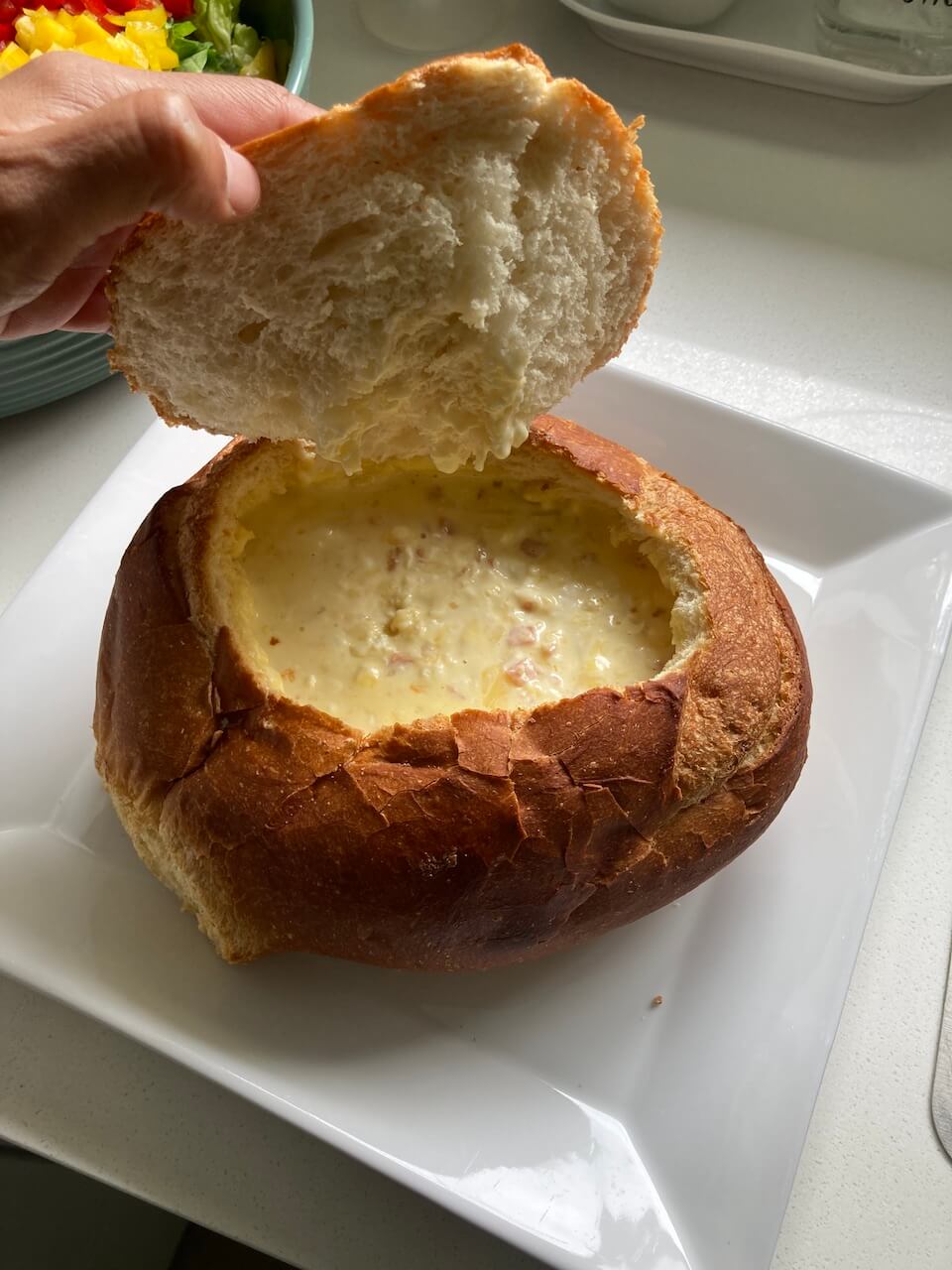 I made a pasta salad (forgot to take a pic) and a southwest salad.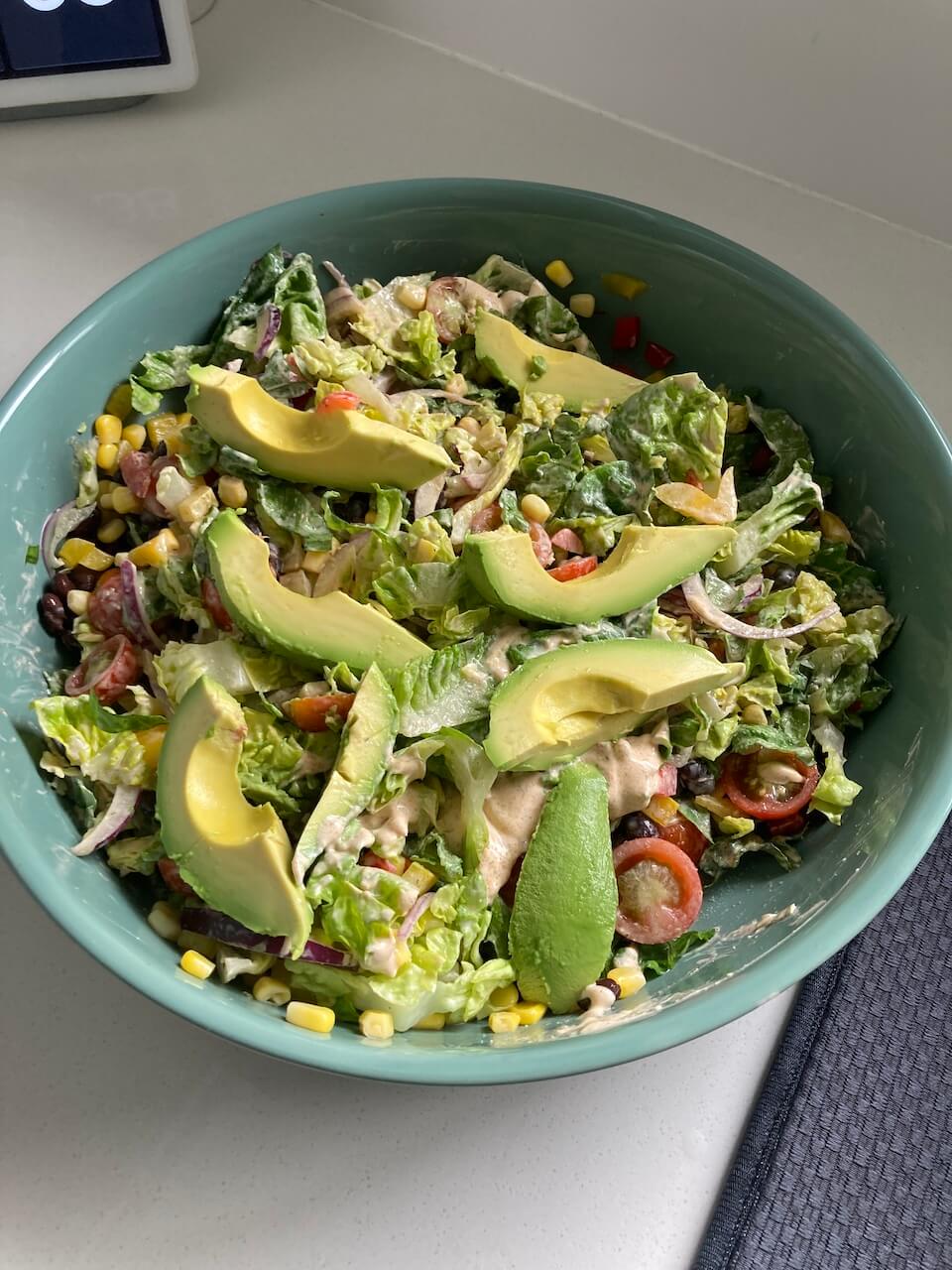 We also had fall-apart roasted pork leg and chicken skewers.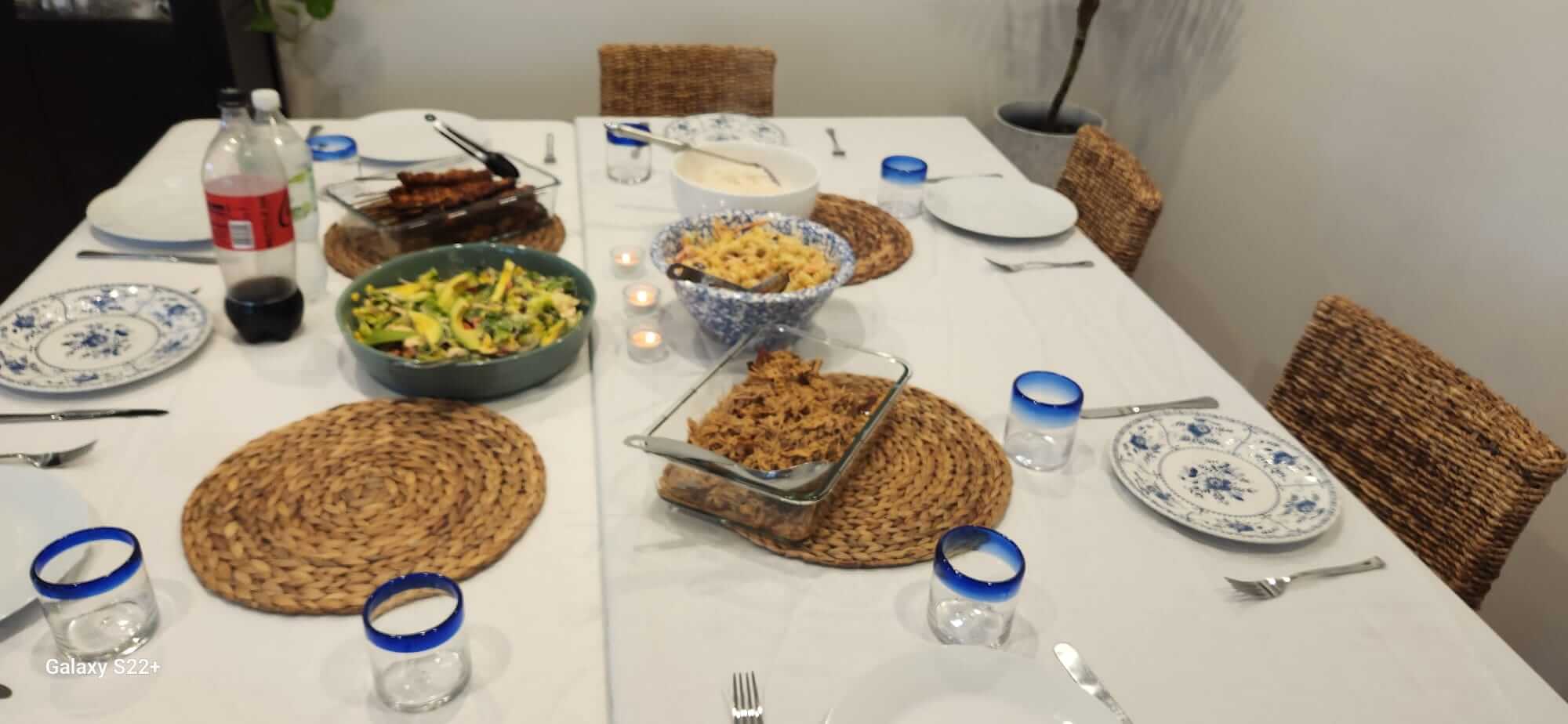 For dessert, I made a chocolate fudge brownie in a round tin because I didn't have a square one. We enjoyed this with a scoop of vanilla ice cream.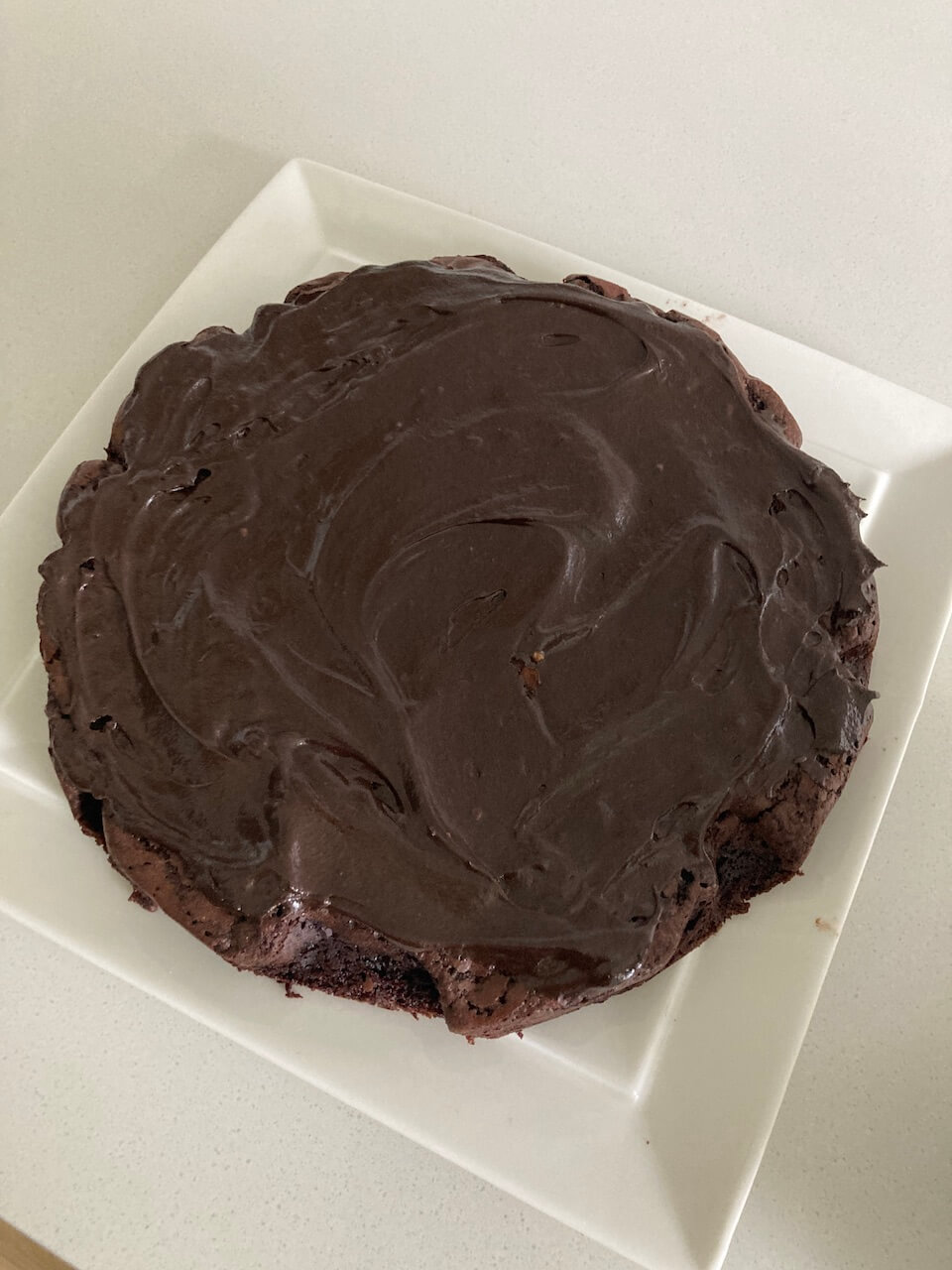 Perfect comfort food for a cold rainy weekend. I wonder where spring has gone??
After our long lunch, we played some Jackbox games which had us in stitches. They are so fun to play!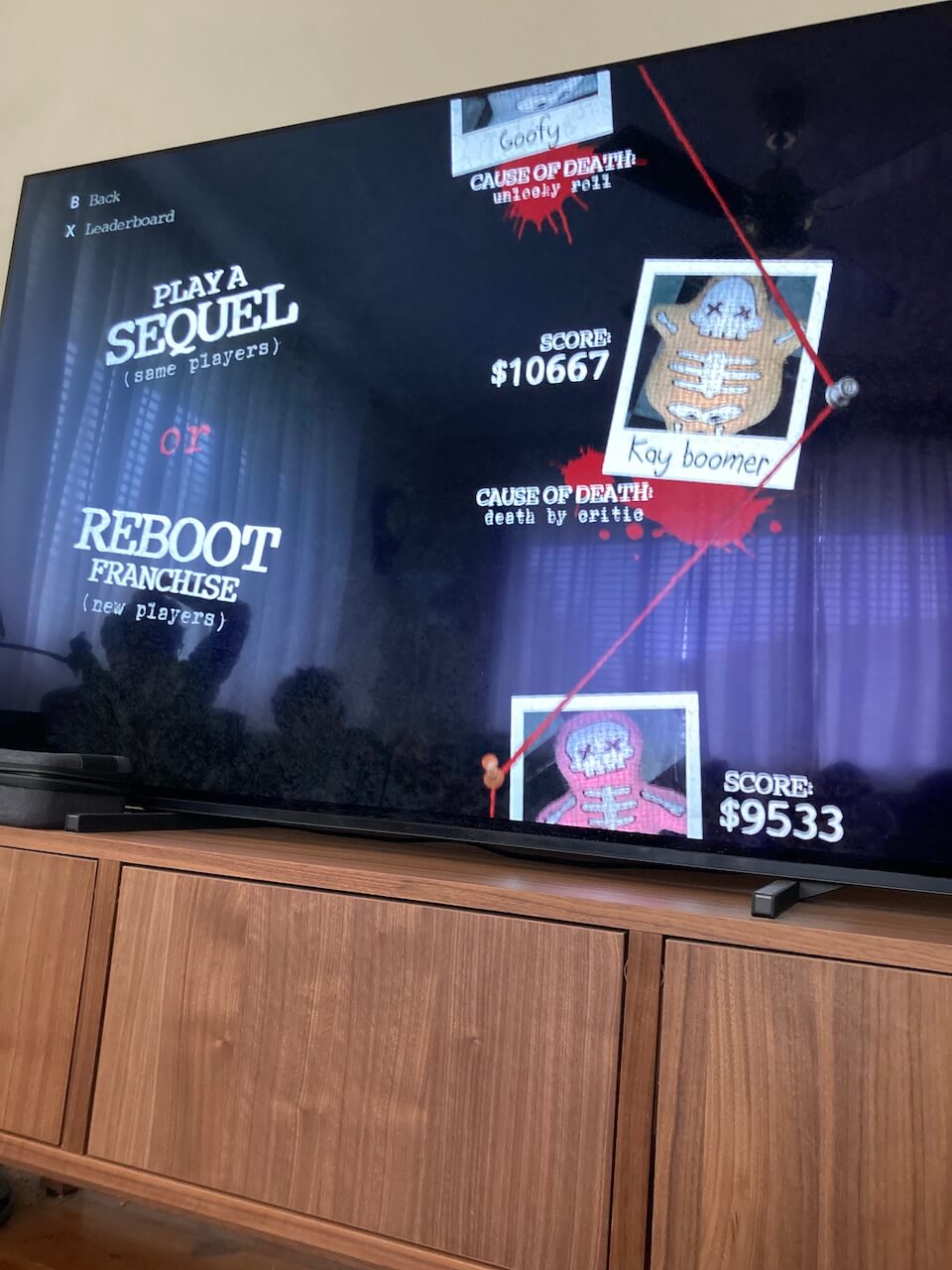 It was wonderful to be together chatting, laughing and catching up. We even got onto planning Christmas. It will be here before we know it! This year my cousin and her family will be hosting. To make it easier for everyone, we've decided to share the load. My aunt is in charge of the turkey and I've volunteered to take care of the ham. I'm planning to glaze it with the most amazing macadamia, lime and ginger sauce. The rest of the cousins will contribute with cheese platters, salads and desserts. Gosh, it's almost hard to believe that we are organising Christmas already!
Cat Update!
Hooray! I didn't think I would see the day when I felt comfortable enough to have both cats roaming the house freely. Mochi the kitten and Sushi are now friends…well sort of. Maybe calling them friends is a bit of a stretch. But they do tolerate each other.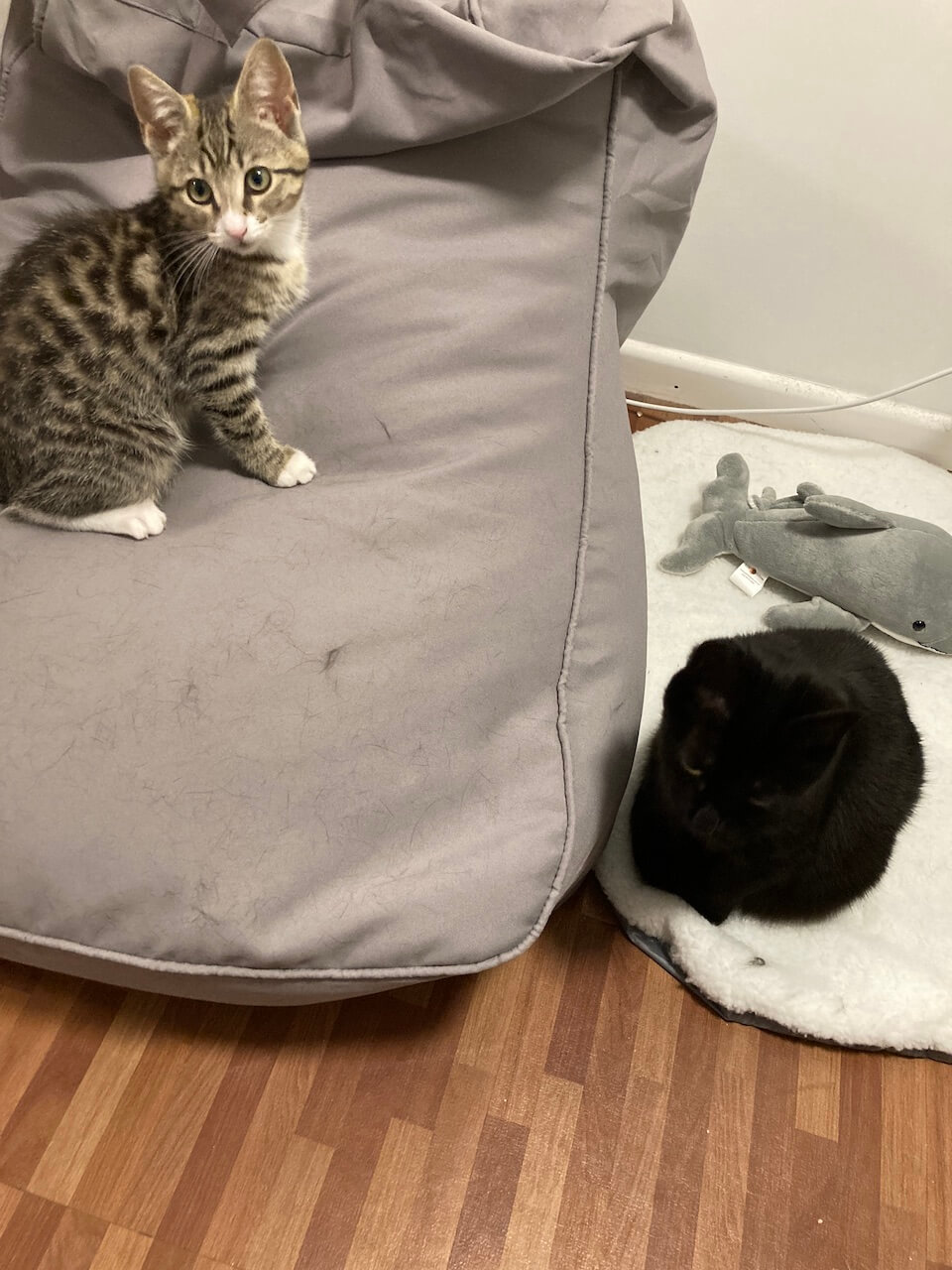 They usually start their interaction by rubbing noses and then slapping each other a couple of times before walking off. Haha, it's funny to watch! I am so happy that Mochi doesn't hiss at poor old Sushi anymore. But she needs to learn to let her use her kitty litter in peace. Instead of using this most inappropriate time to play with her tail. She's such a kid!!
And that's a wrap! It was a pretty amazing weekend that flew by all too fast. I hope yours was a good one too. Have a wonderful Monday and I look forward to being back here on Wednesday.
See ya!