Hello friends and Hello Monday! It's time to welcome a brand new week and after such a fun and super busy weekend, I'm ready for it (sort of 😜).
Friday night I felt pretty tired after such a busy week at work. But luckily I didn't have to worry about making dinner because hello leftovers! And so I got onto doing some food prep to get things rolling for our Saturday night Cousin Connect dinner. I always look forward to our fun monthly get-togethers. And this time It was my turn to host! Here is the menu for the night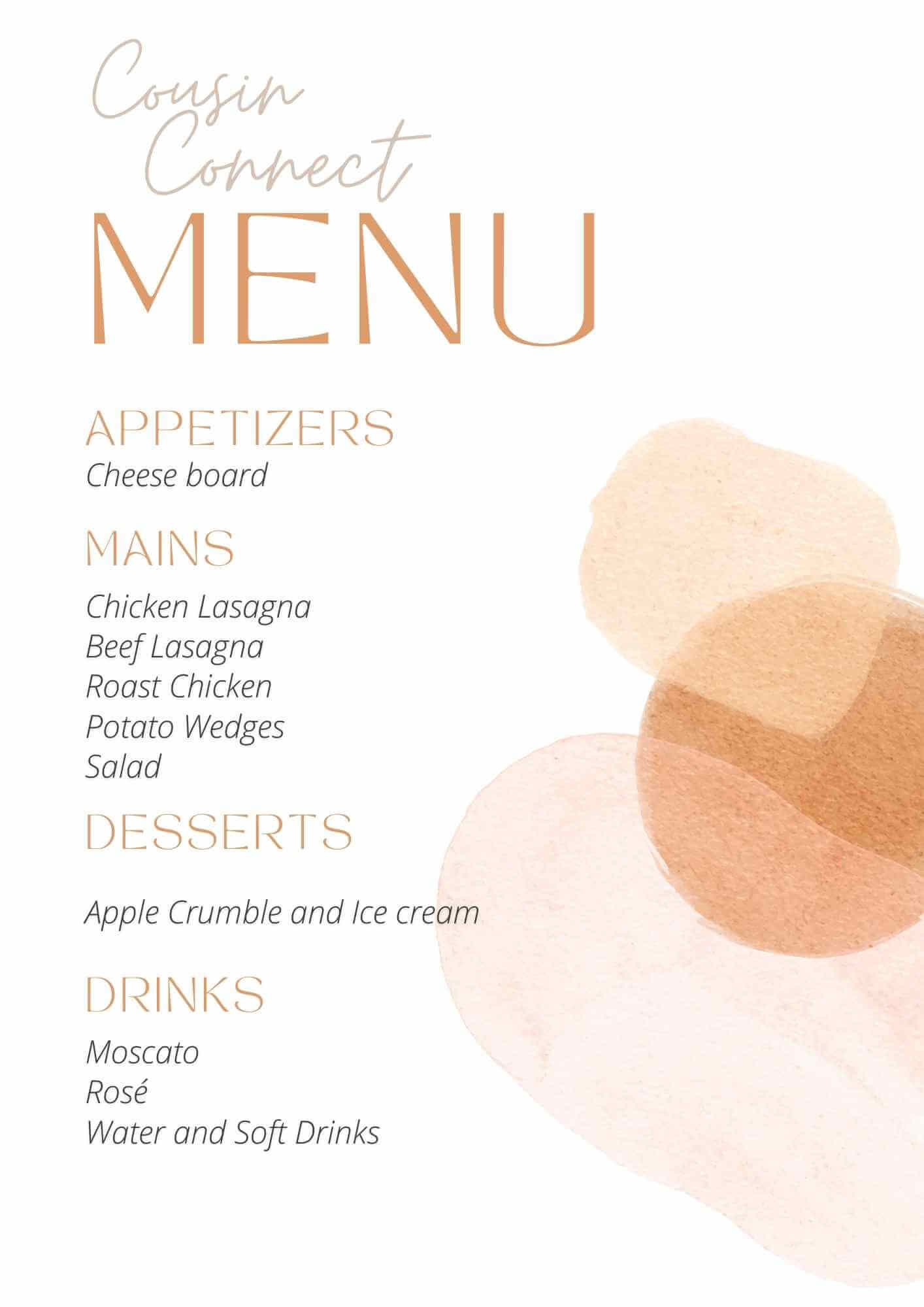 While I was making the sauce for the chicken lasagna and beef lasagna. I was watching/listening to Masterchef on my Ipad for extra cooking inspiration. I love using Mutti passata because I think the tomato has the right balance of sweetness and acidity compared to other brands. Haha, I've really been influenced by how they talk on Masterchef. They are always commenting on the right balance of flavours!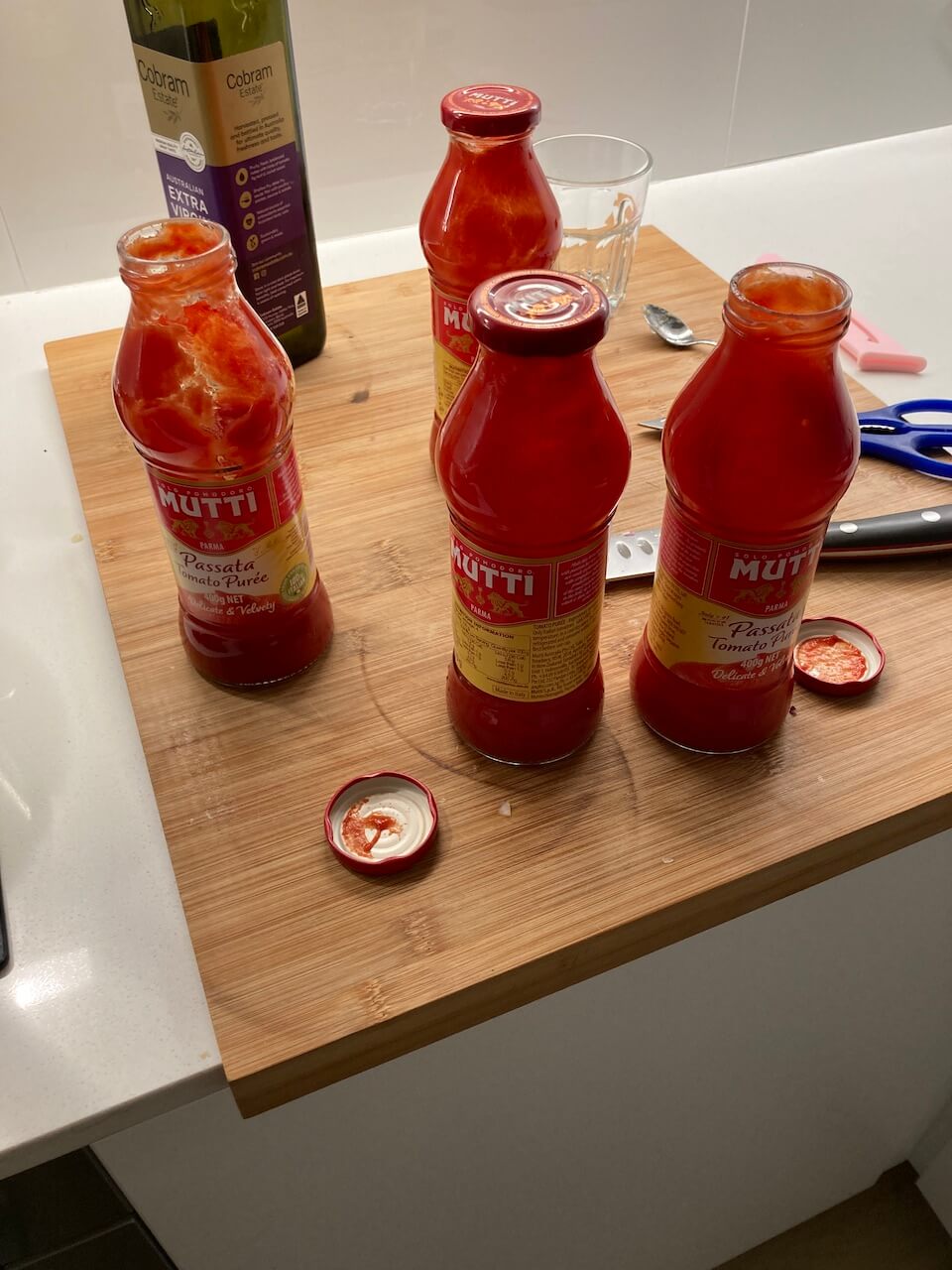 This Speedy Spaghetti spice from Gewürzhaus is amazing because it makes bolognese sauce taste so good. Now I use it all the time whenever I make spaghetti bolognese or beef lasagna.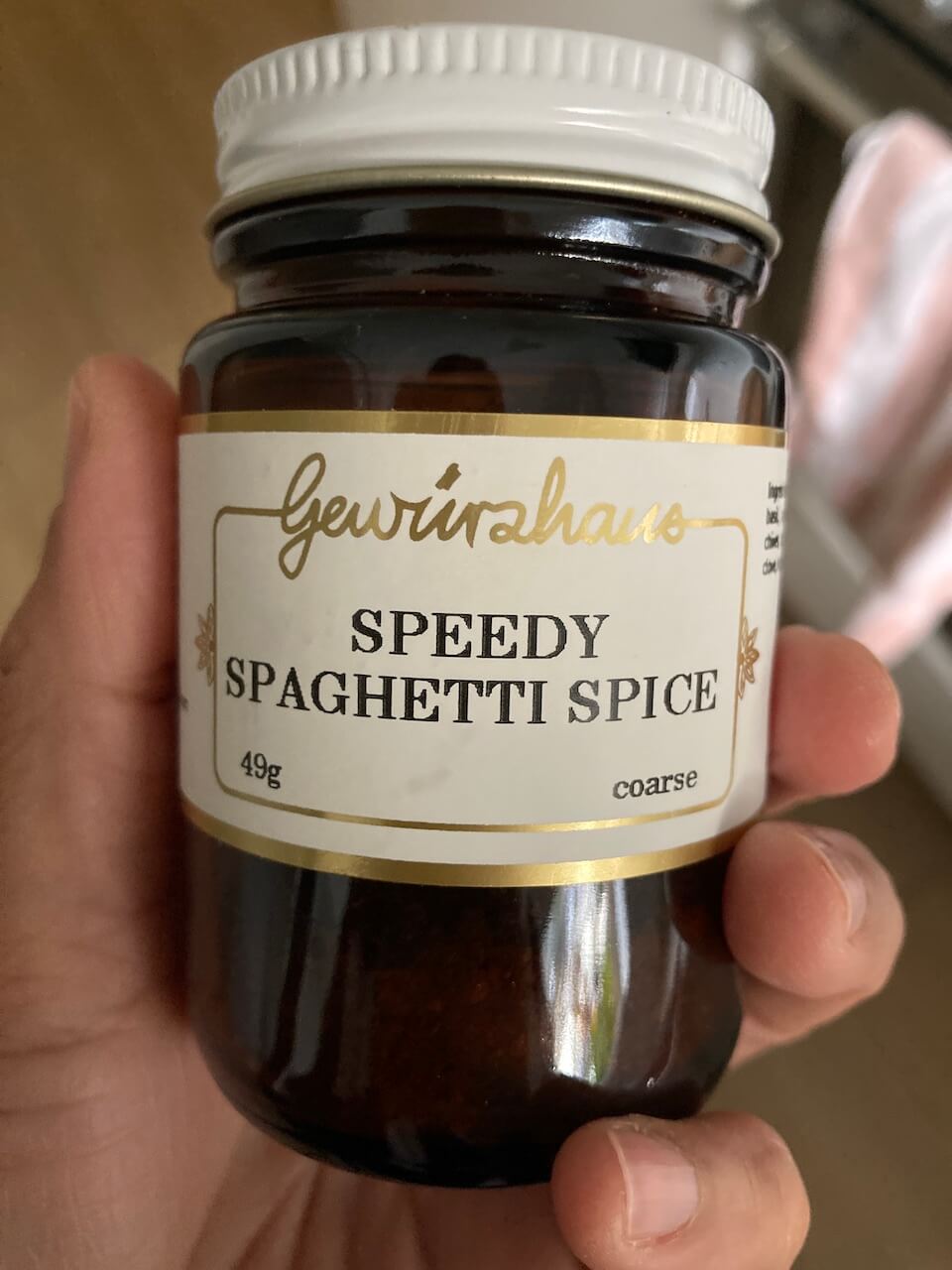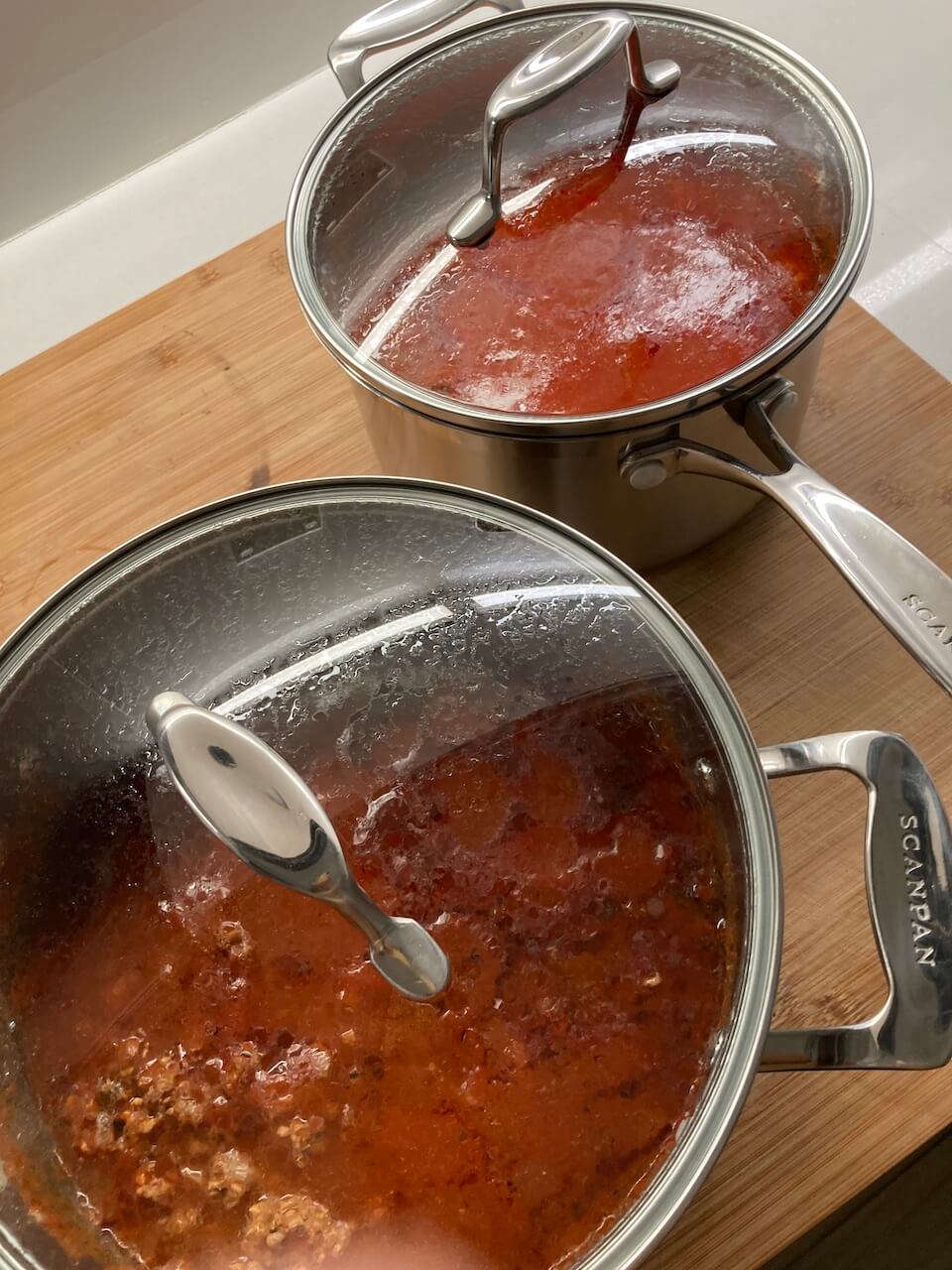 I seasoned the chicken lasagna with some sage and thyme just to give it a unique flavour that set it apart from the beef version. Then I let everything cool and popped the sauces in the fridge ready to make the lasagnas on Saturday.
Relaxing with Friday Night Sweet  Treats
Afterwards, it felt so good to finally sit down to watch 9-1-1 with a cup of tea, some cookies and hazelnut chocolate. Aaah so relaxing and a delicious Friday night treat!
Saturday Dinner Prep
On Saturday around midday, I assembled the lasagnas using my incredibly easy lasagna recipe where I don't have to bother with making a bechamel sauce. Instead, I just mix ricotta cheese and cream and it turns out amazing.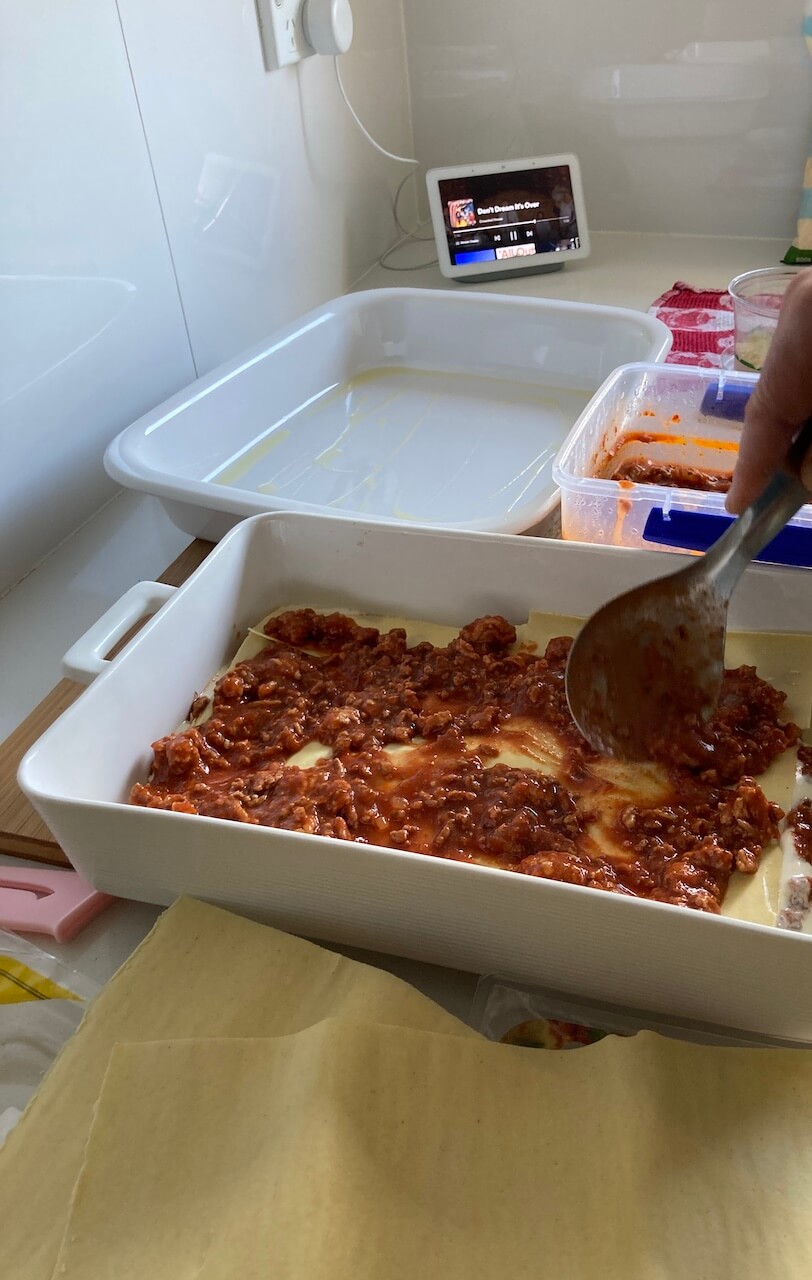 I roasted the chicken.
Made the potato wedges.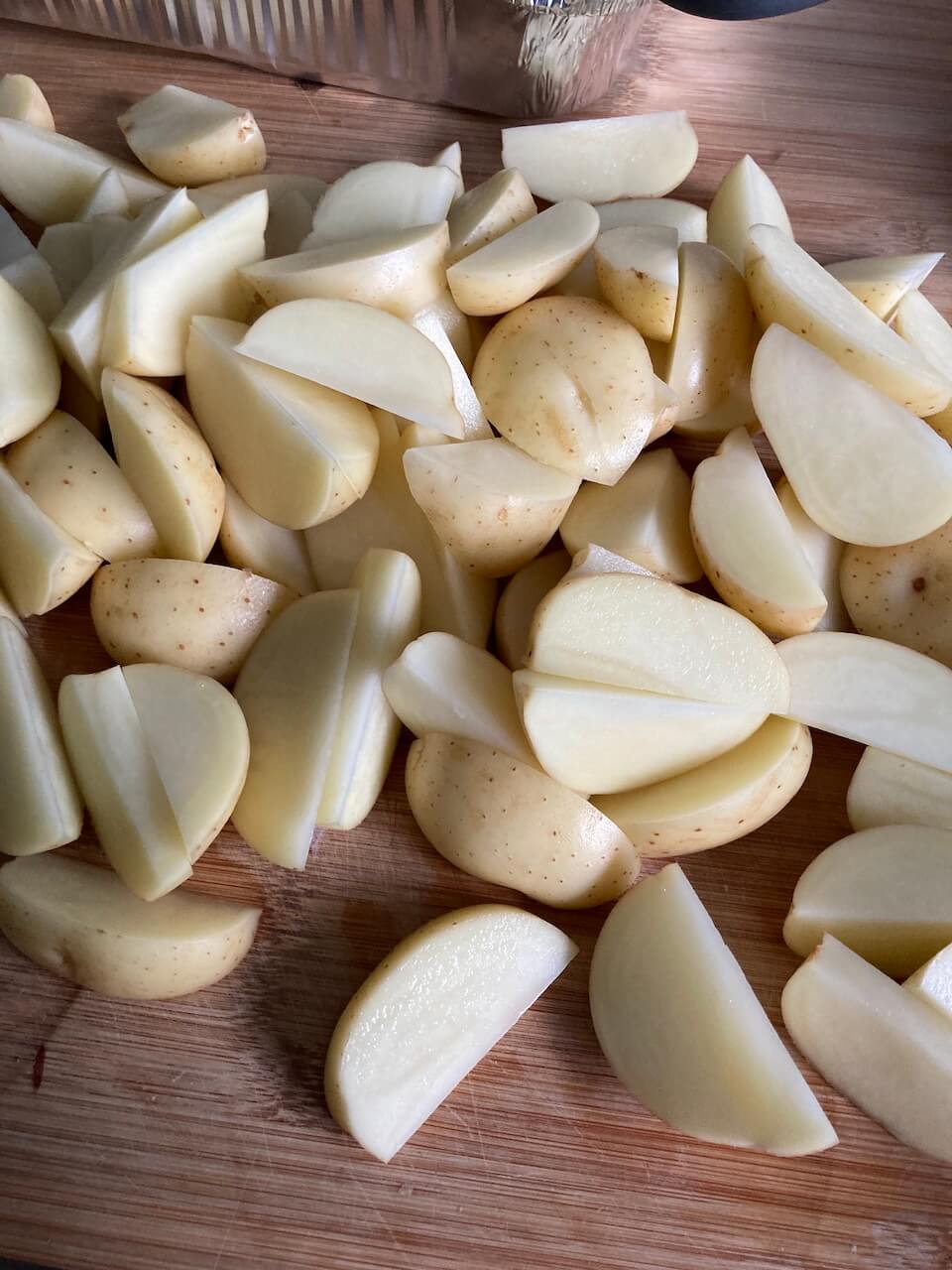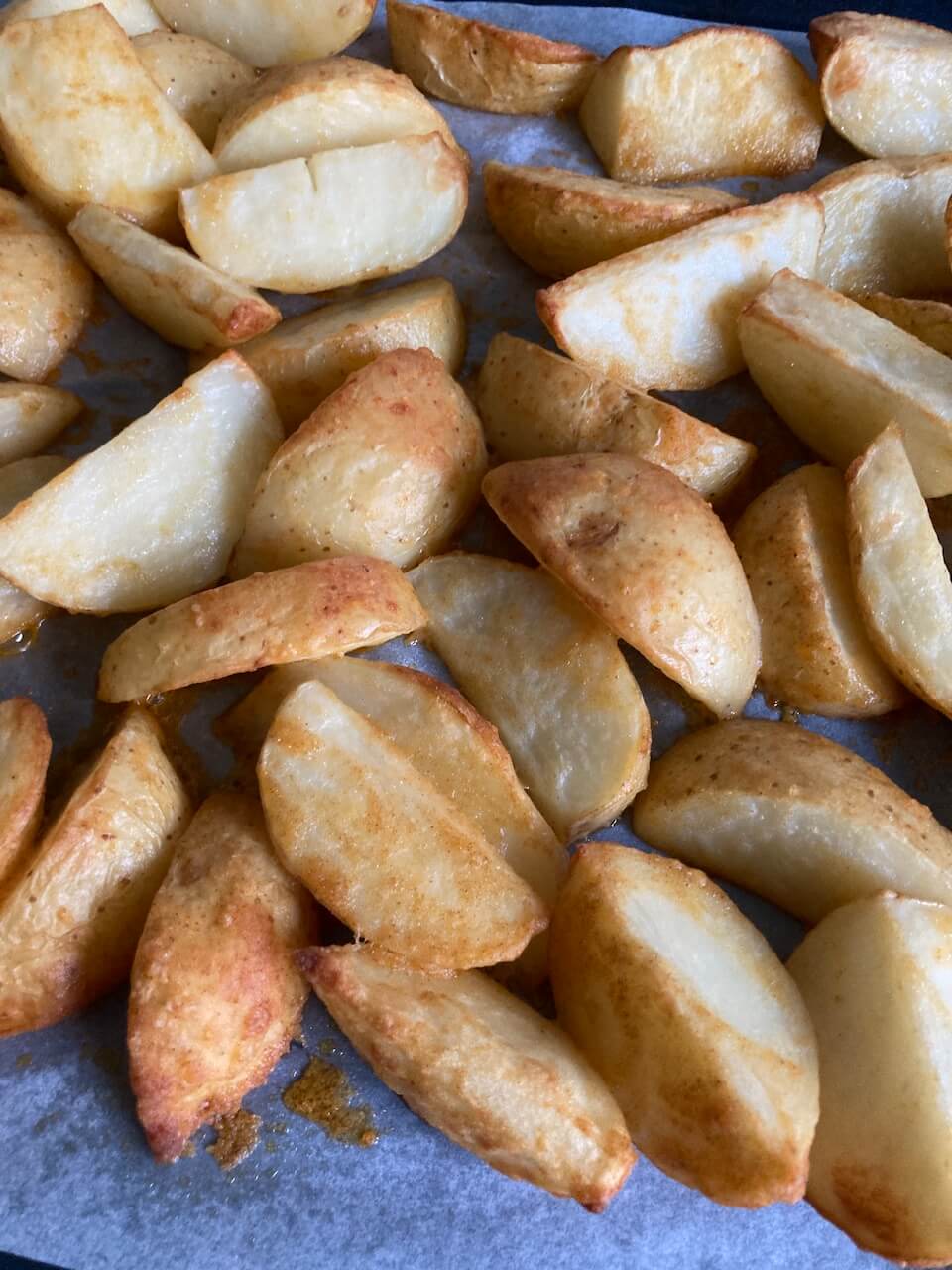 And a big salad.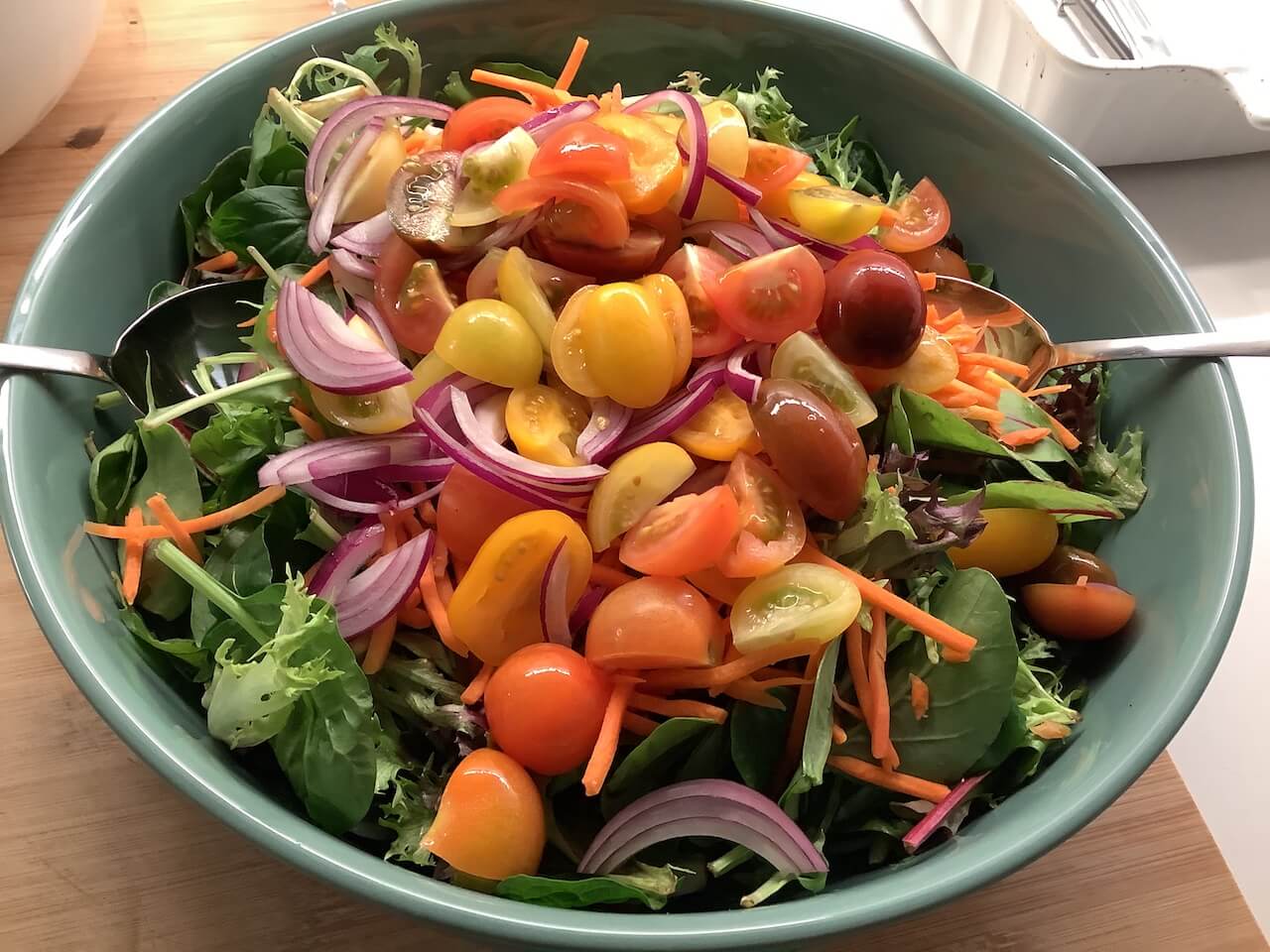 I set the table and everything was ready when everyone arrived at around 5.30 pm.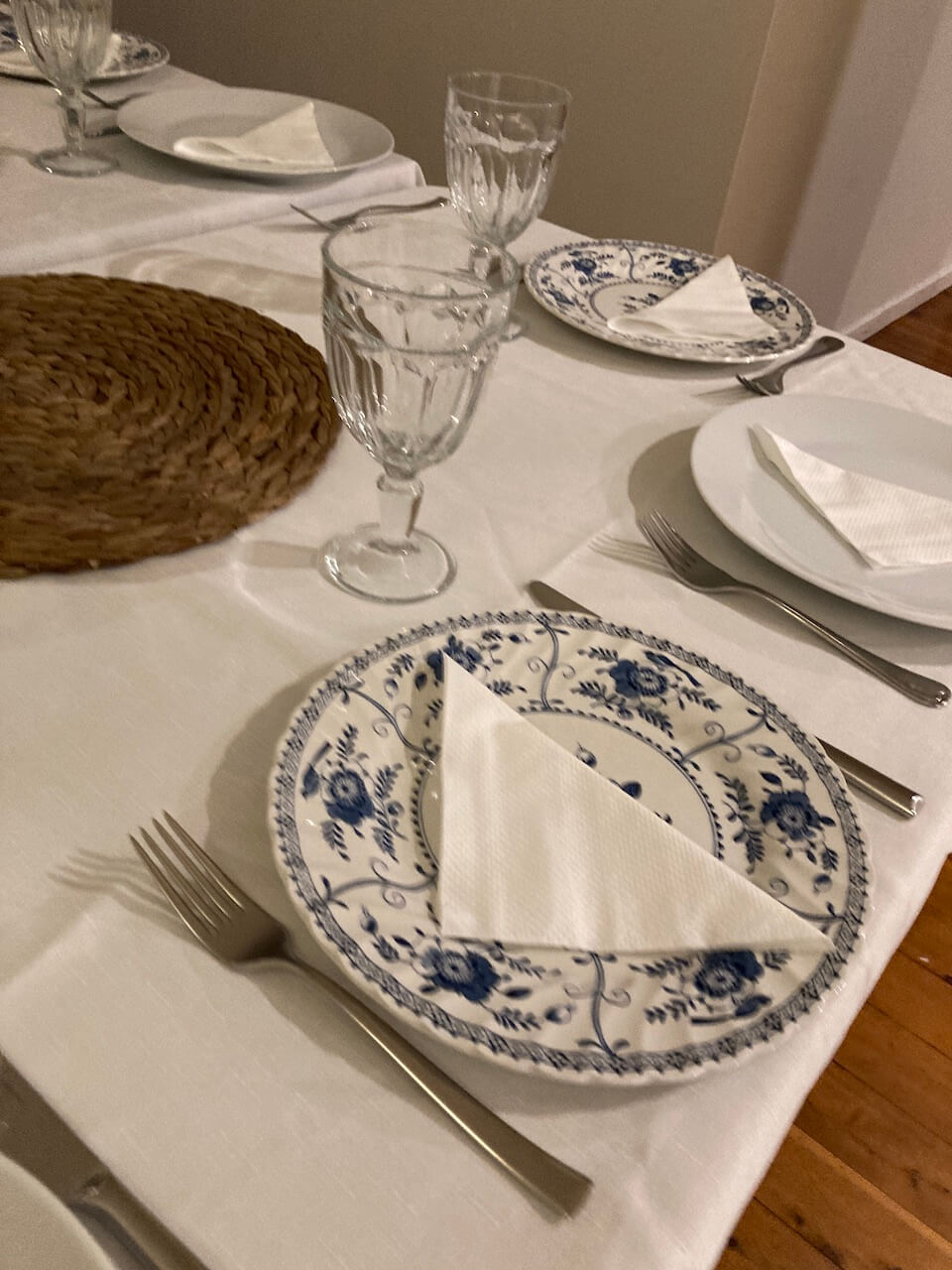 We ate so much!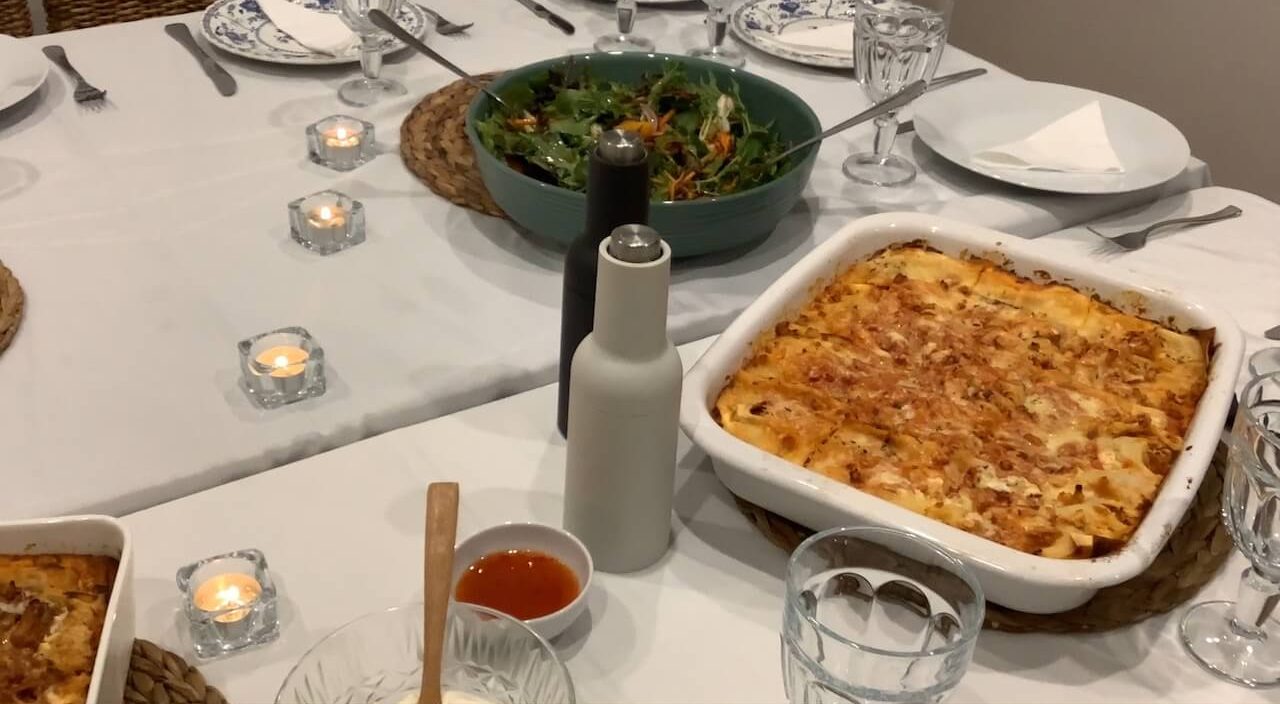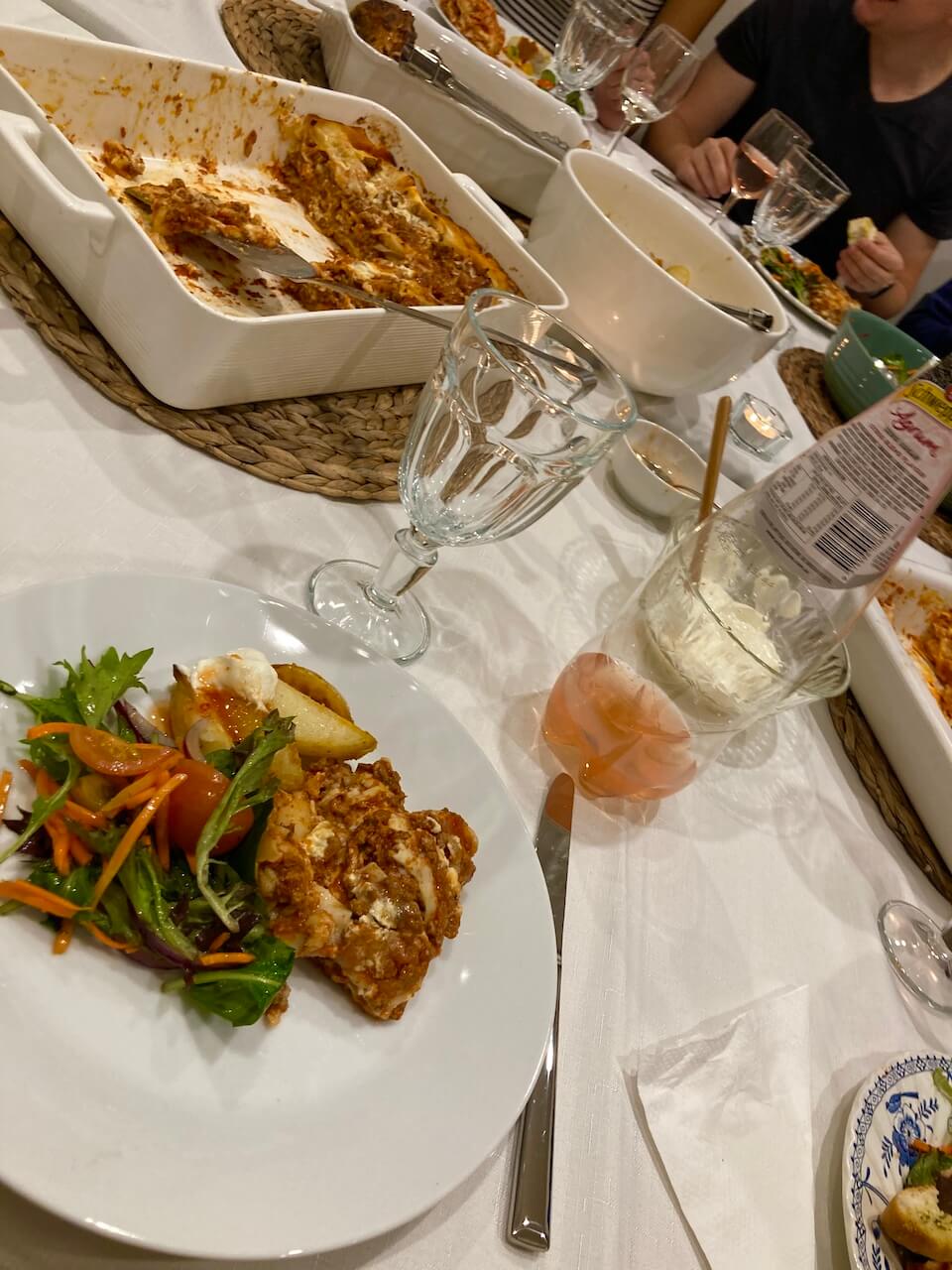 Then we played a super animated, loud and very fun board game.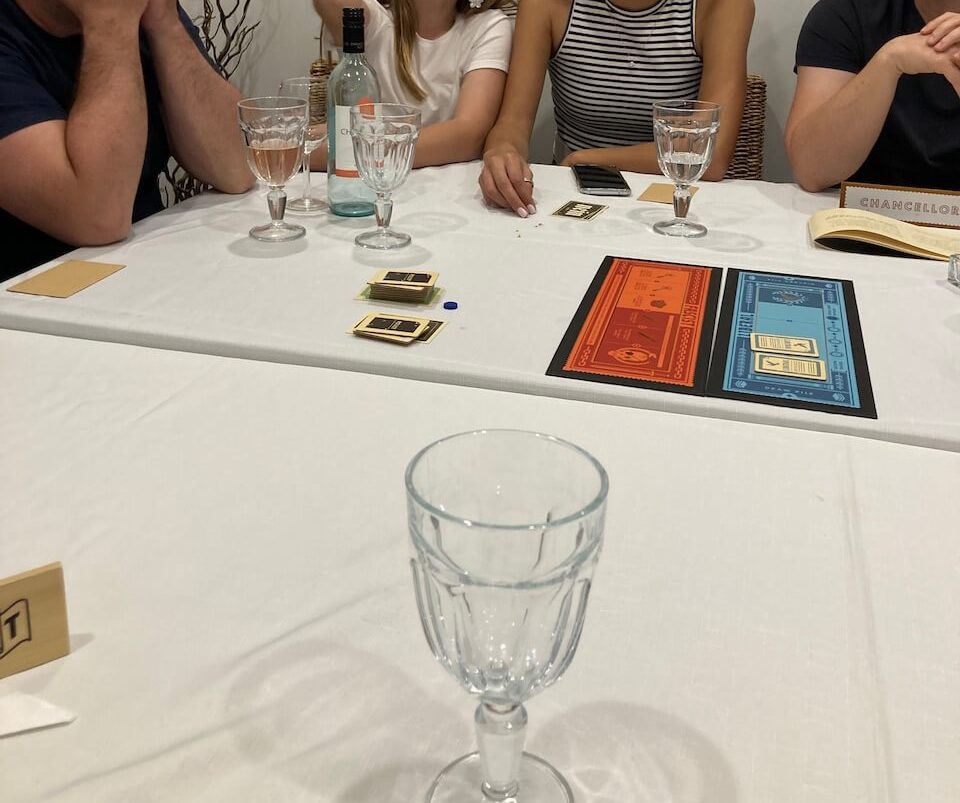 Time for dessert!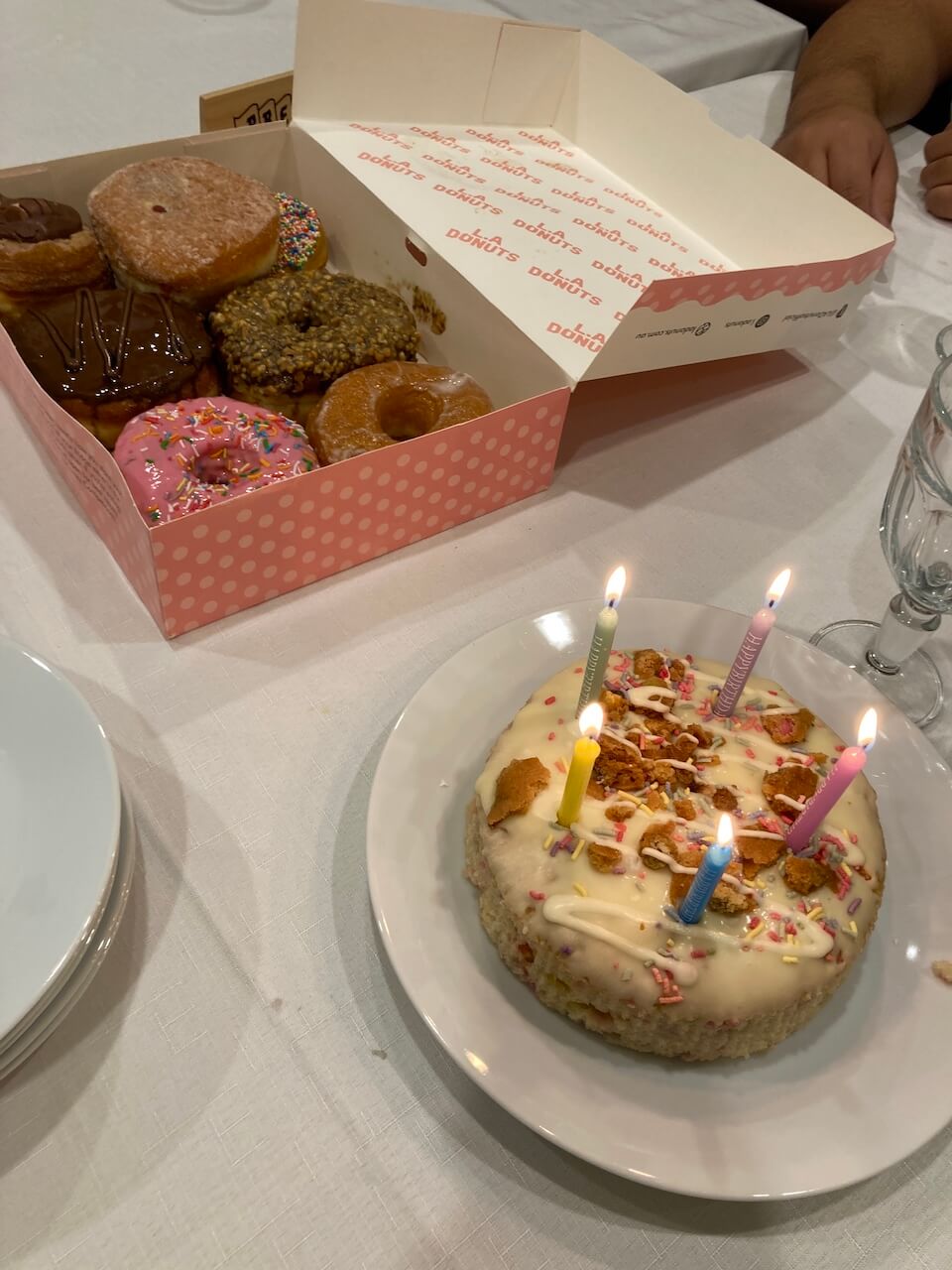 There were so many sweet treats. We had the apple crumble with ice cream that I had on the menu and my aunty also brought some fabulous-looking doughnuts. We've added another cool tradition to our family dinners: birthday cakes! My cousin brought a small birthday cake, which we've decided to do whenever someone in our family has a birthday during the month. And guess what? In June, we're celebrating two birthdays!
It was a fantastic night with lots of yummy food, fun games and a whole lot of belly laughs.
Sunday
Sunday I visited my aunt and uncle who I hadn't seen since February. My aunty made a delicious lunch and I stayed and chatted with them for ages. She gave me some huge avocados from her tree to take home. I'm really looking forward to enjoying them when they are ripe enough to eat! It was such a lovely way to spend a Sunday afternoon.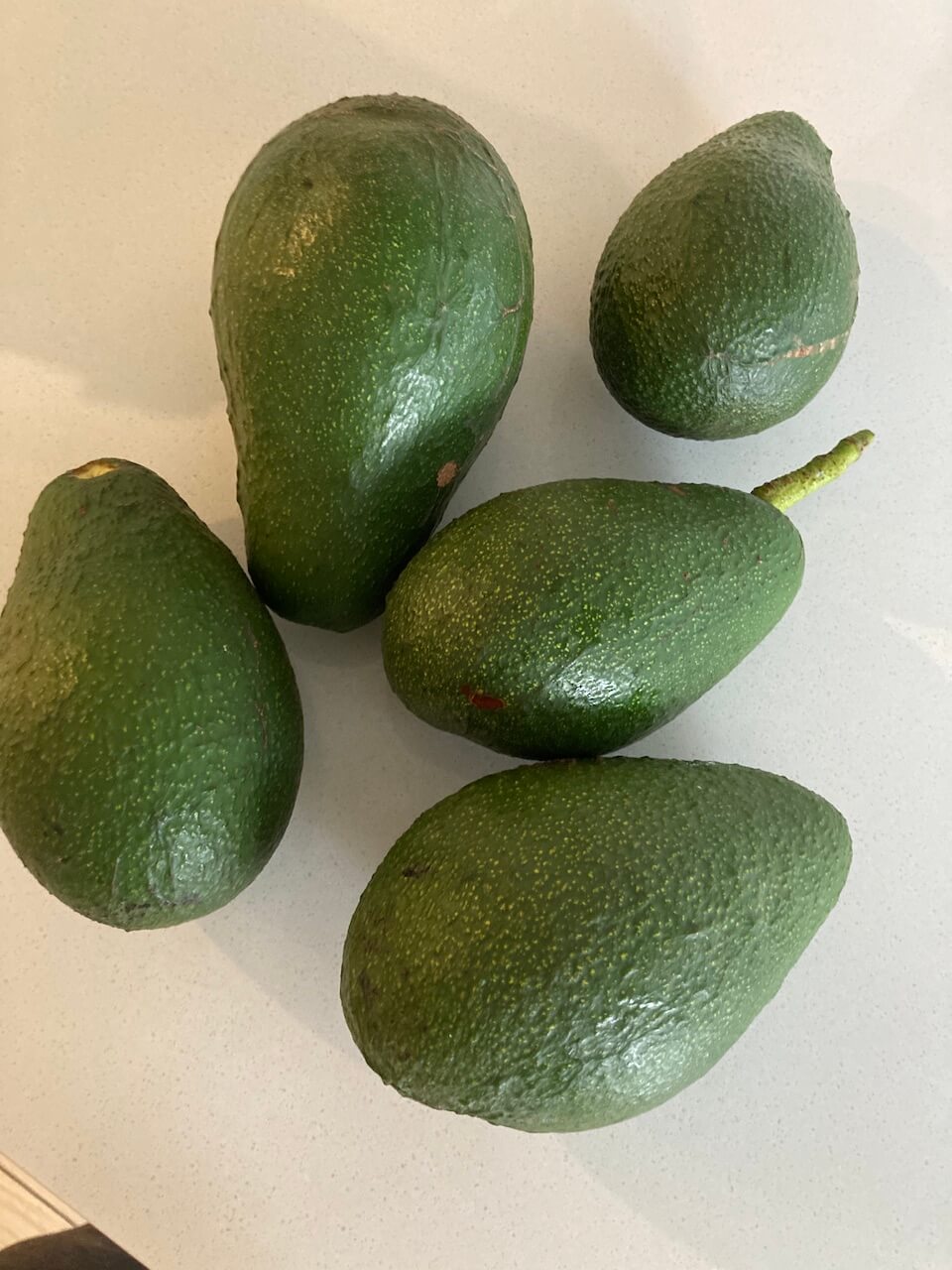 When I got home I had to take care of this mountain of folding.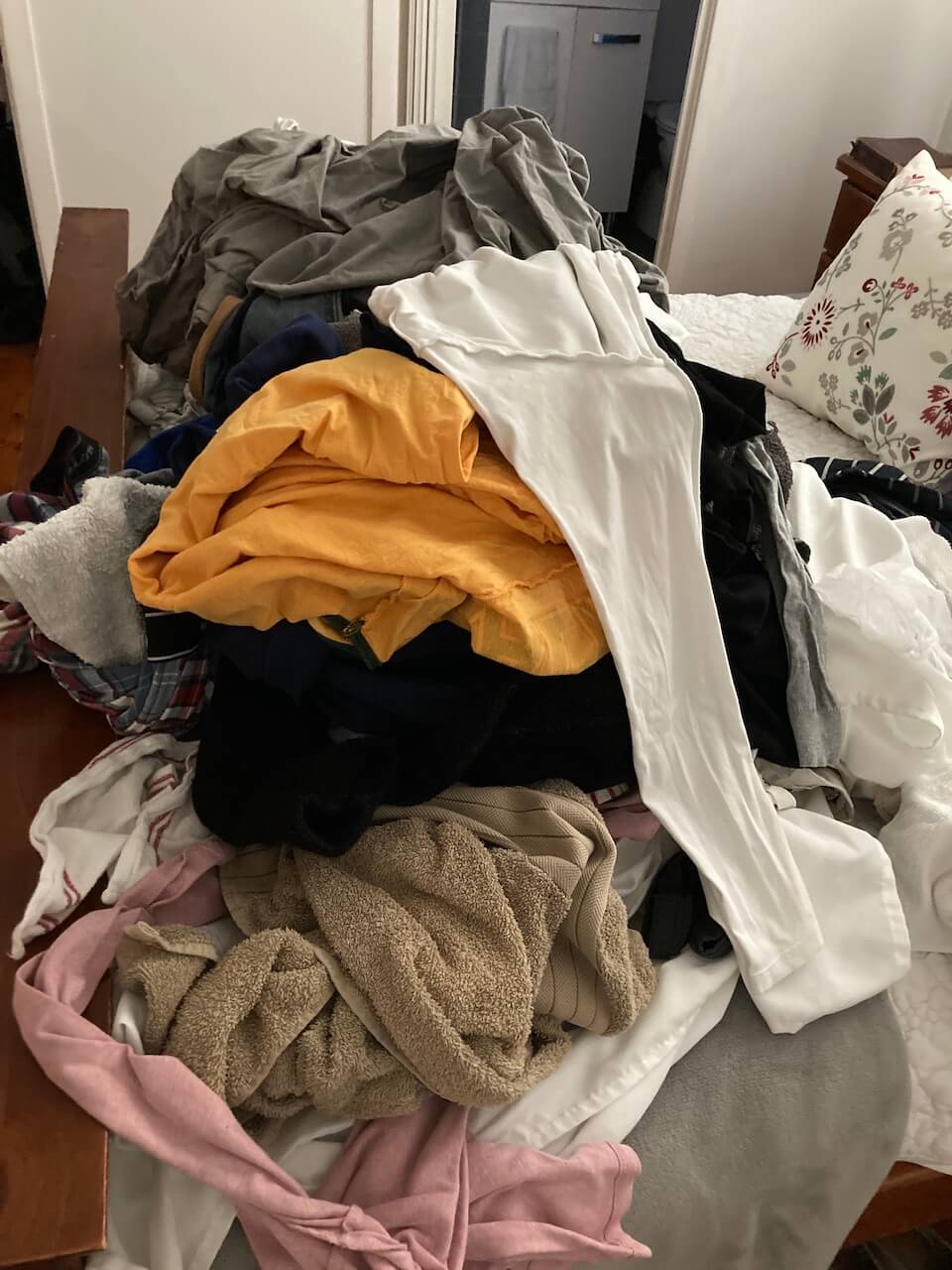 Haha, after such a fun weekend it was back to the reality of chores that I hadn't had a chance to get onto. In the midst of getting everything ready for our awesome family dinner, I managed to keep up with the washing and hey, I figured I'd tackle the folding whenever I got the chance. It didn't take too long as there were a lot of sheets and towels so I was done in no time.
Sunday Night
Steve had Sunday night off from work. He hasn't been home on a Sunday night in two years! So it was really nice to hang out on the couch eating snacks and watching TV.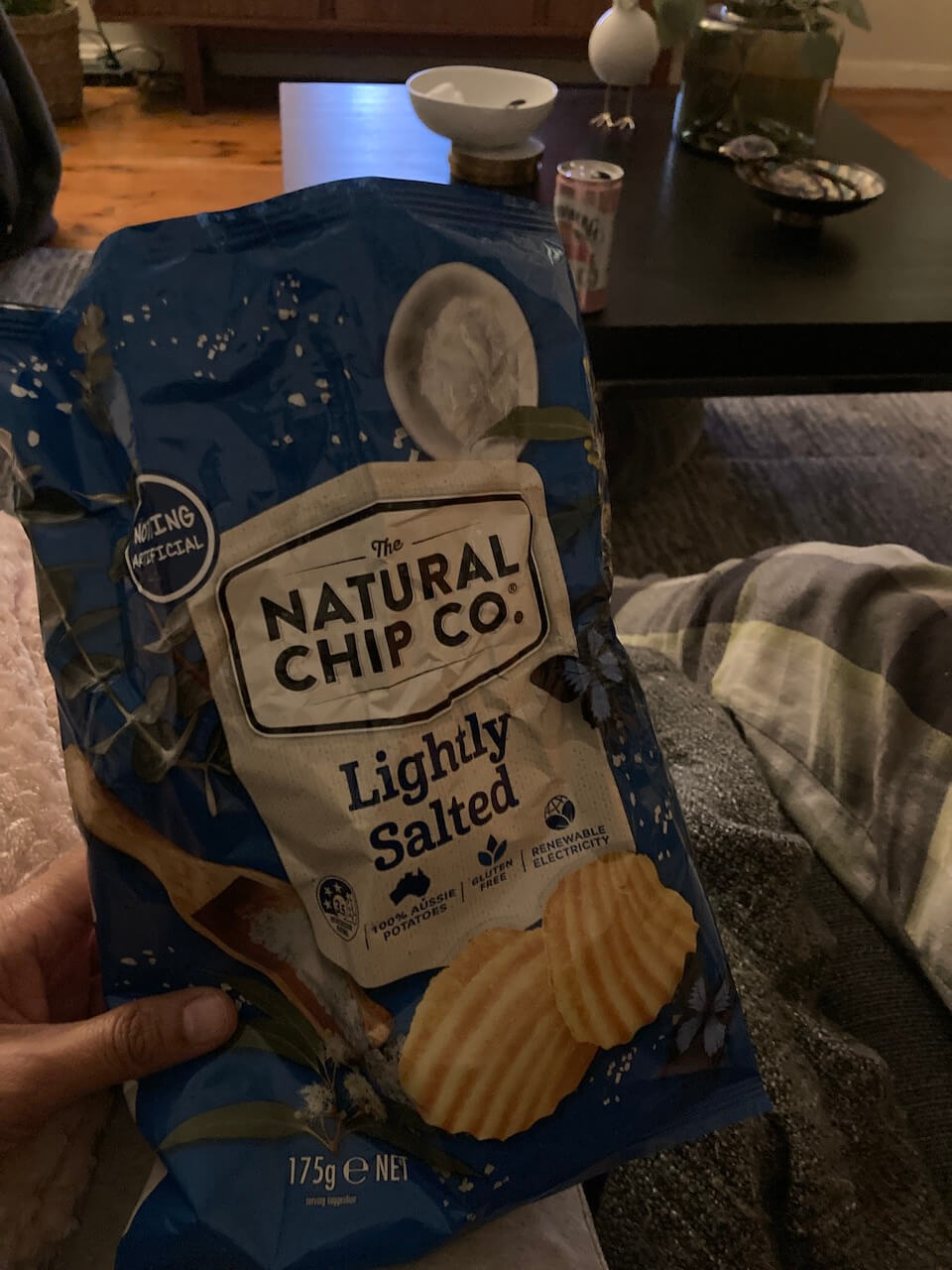 But after a couple of episodes of Blue Bloods, I kept doing my old snooze and wake-up routine. So I'll have to go back and rewatch the episode properly. I went to bed and I'm pretty sure that my head must have touched the pillow and that was it. I was out, so tired after a really fun and super busy weekend.
I hope you guys had a great weekend! Thanks so much for stopping by to have a read and I hope to see you back here on Wednesday.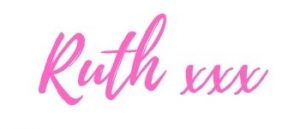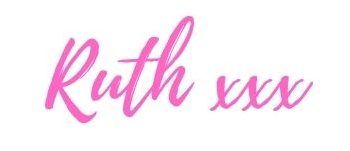 Linking up with Holly and Sarah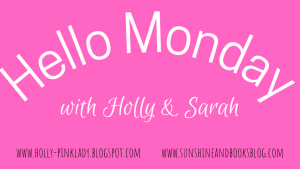 Sharing on