Hi there friends! I hope that you have all had a great week. It's so good to be back again for Friday Favourites and share some favourite highlights from the week.
1
I kicked off the week on a high note, all motivated and enthusiastic about prepping my lunches for work. Here's my colourful healthy salad for Monday.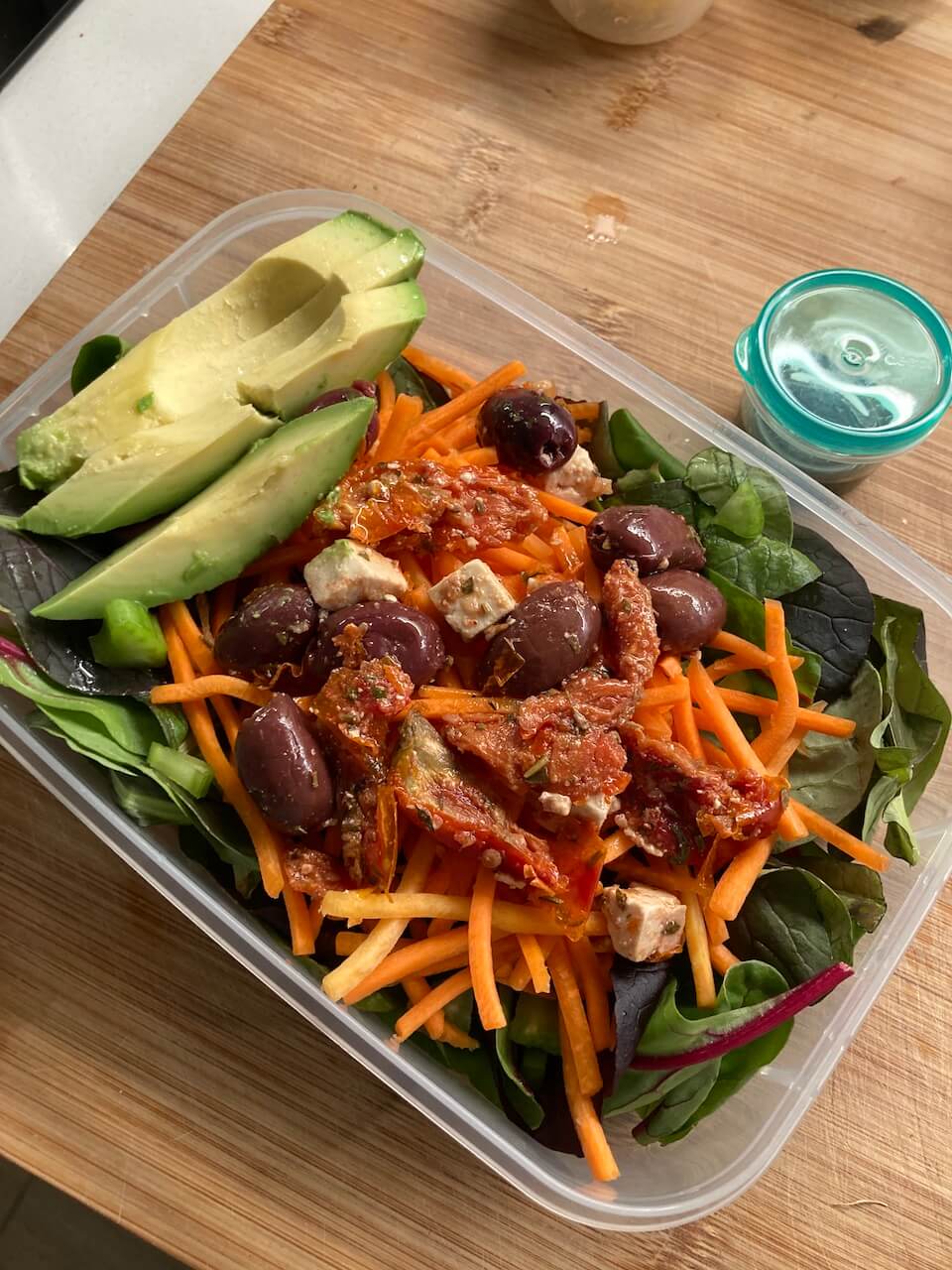 Then I gradually lost my drive and by Friday I was just throwing leftovers into a container. As you can see here it's all a bit of this and that. Not very pretty but I guess it's a great way to get rid of leftovers!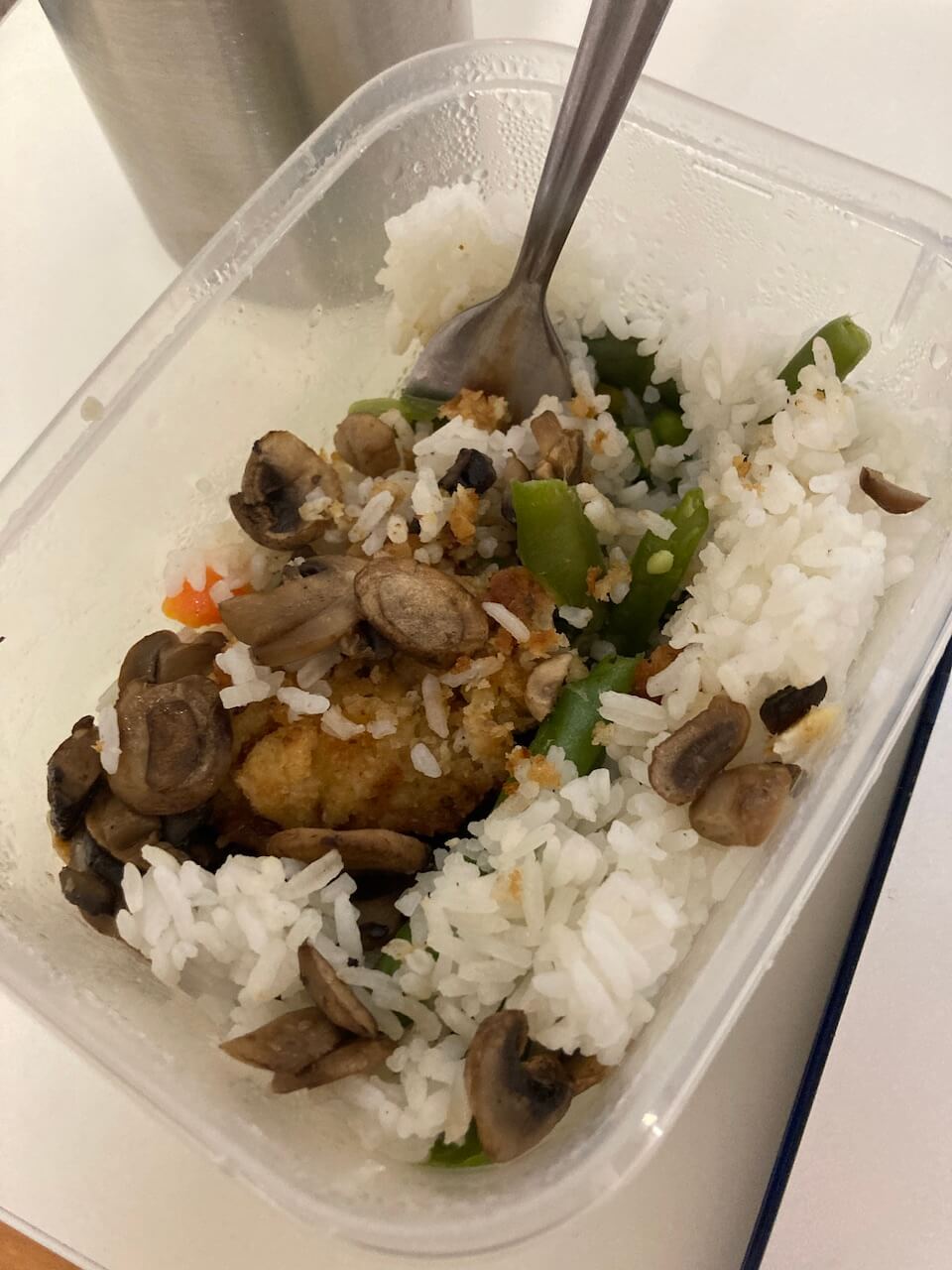 2
Leeks! I just love leeks!!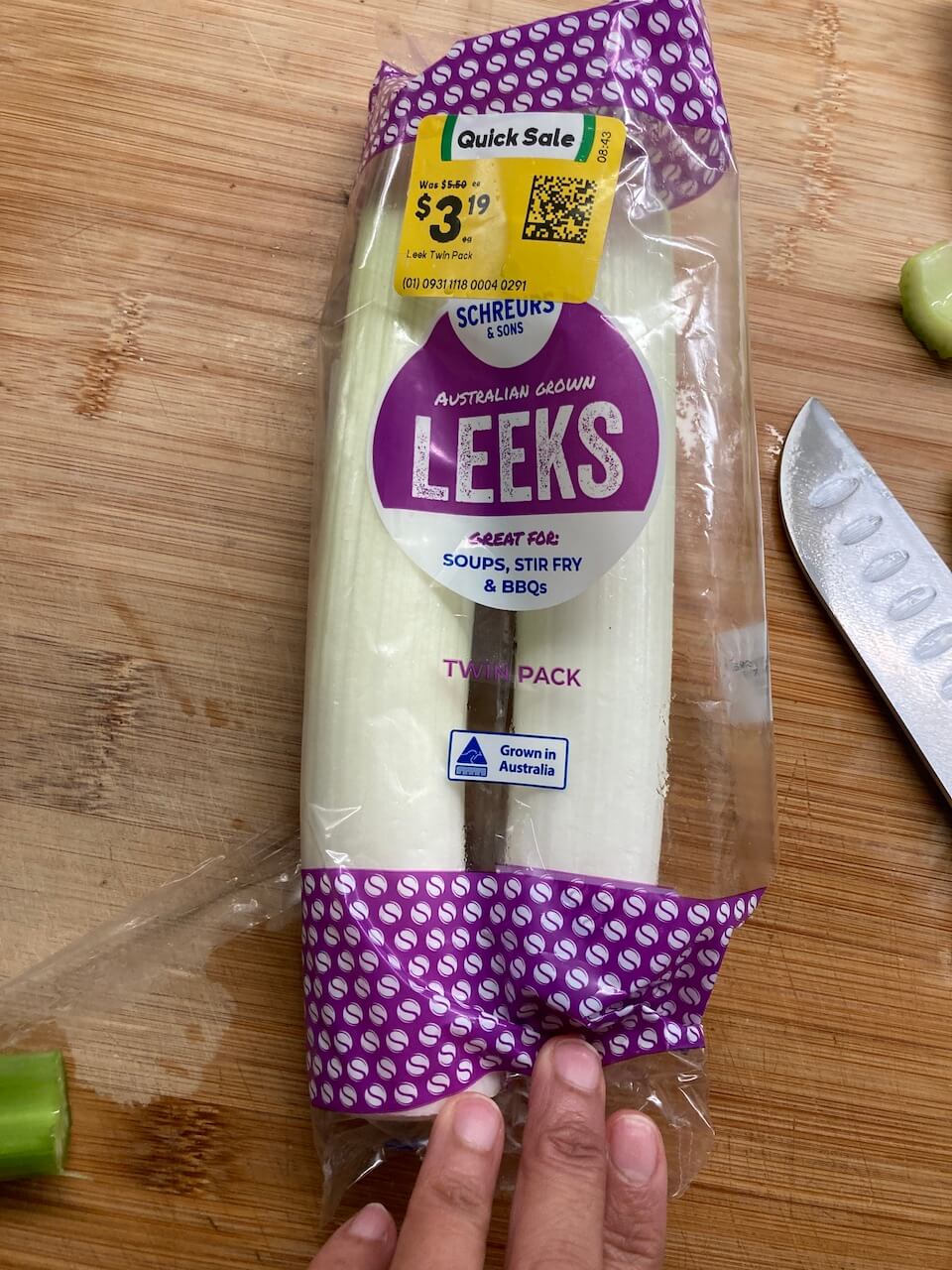 They are so delicious in everything, especially chicken and leek pies. I made the pie filling on Tuesday and then popped it in the freezer. So next time I need a quick meal I can just thaw out the chicken and leek filling. Then use some frozen shortcrust pastry to make a pie. I always feel like I'm winning when I have at least one backup meal!
3
These individual apple pies were one of my favourite highlights from the week.
We don't have dessert regularly so this was a real treat for a Tuesday night. I was really glad that I had some in the freezer to satisfy my sweet craving.
4
Steve and I went out to our favourite Italian restaurant on Wednesday night and I had the most delicious spaghetti seafood marinara. Honestly, if I could have picked up my bowl and licked it after I finished the last bite, I would have. It was that amazing!
Steve ordered the spaghetti seafood marinara with white sauce and he enjoyed his meal too (but I think mine was better 😋)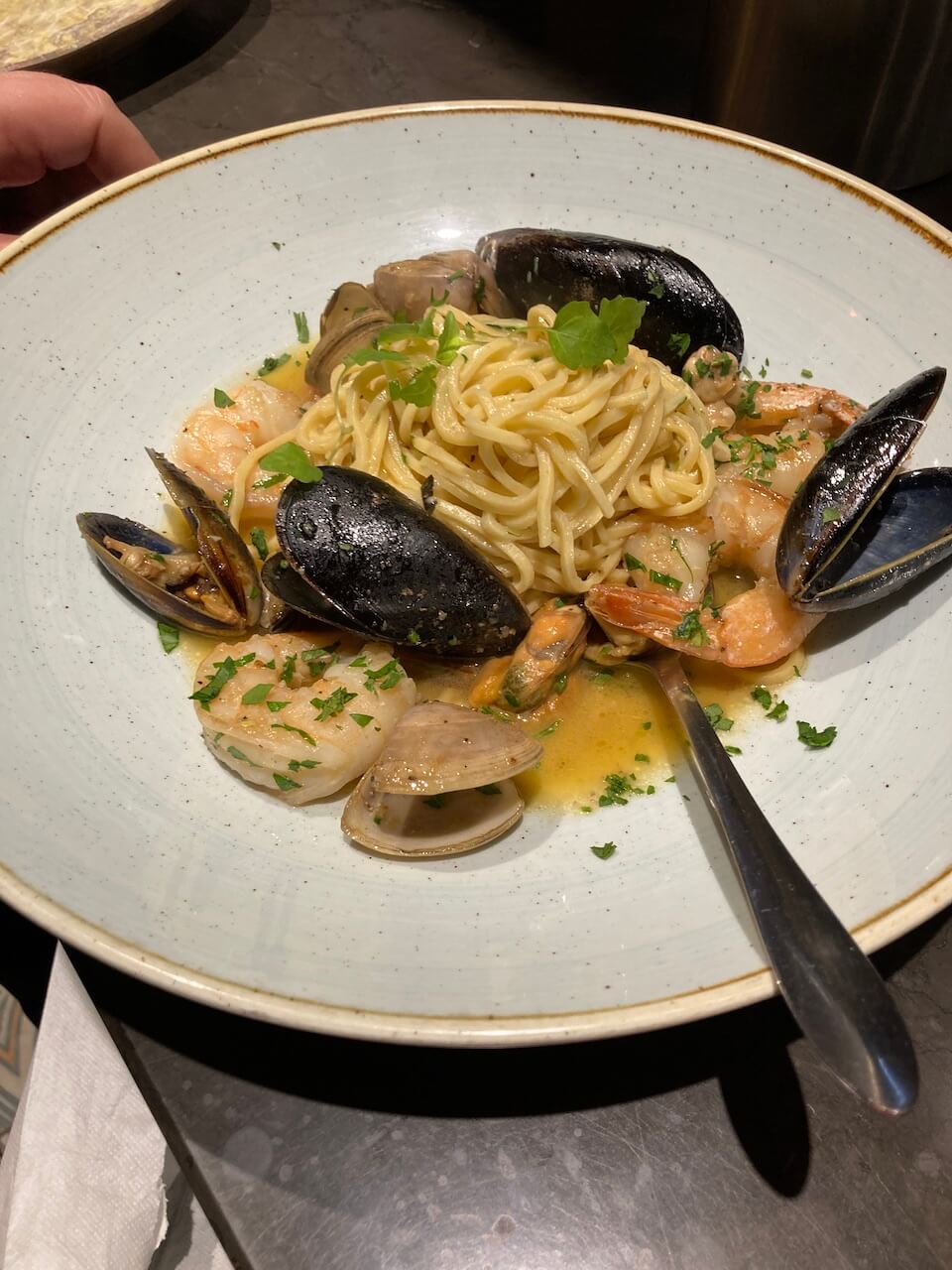 For dessert, we had a yummy Ferrero calzone to share.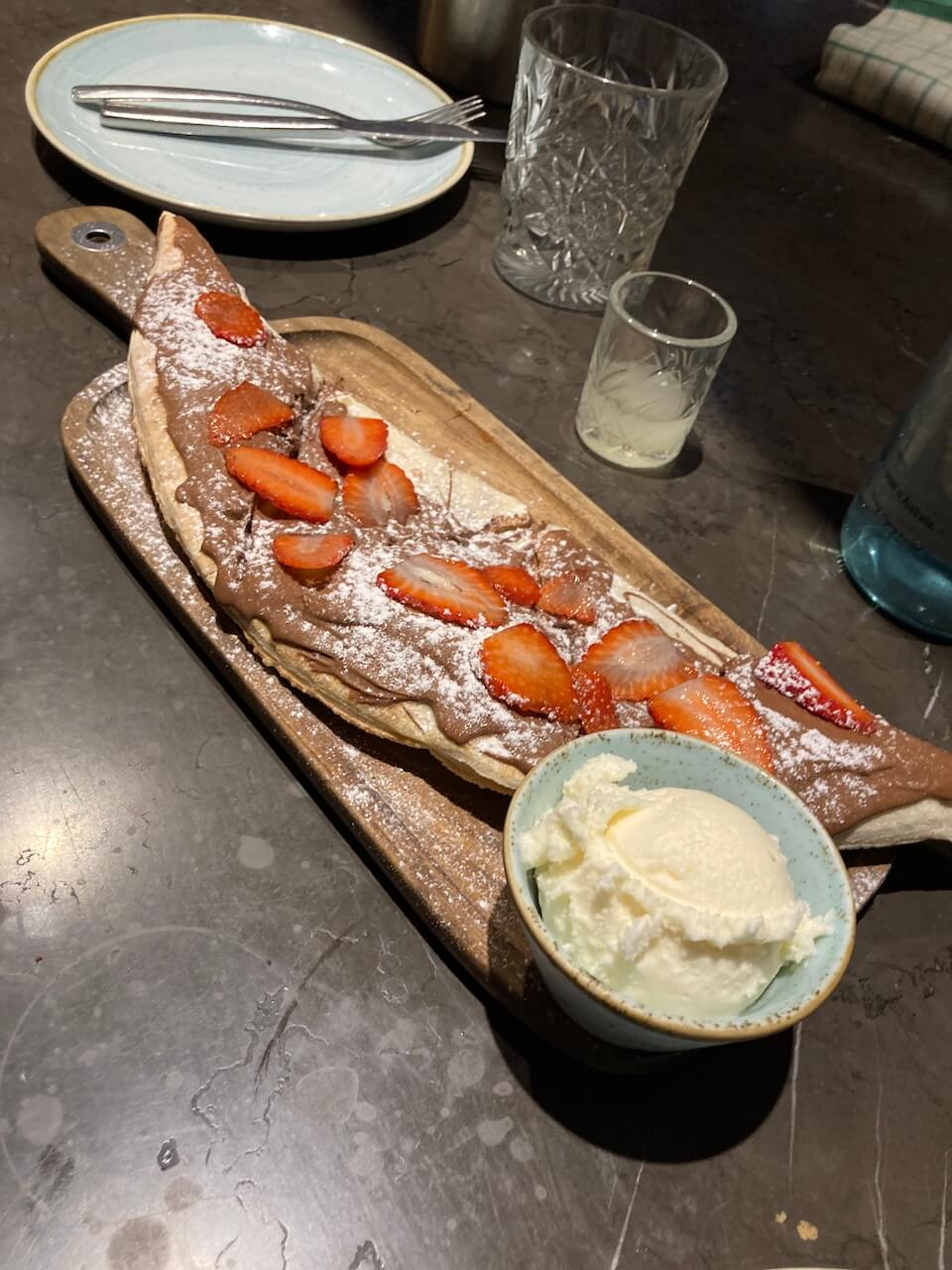 We also had complimentary limoncello which was a really nice surprise.
5
Then Thursday was our mid-term staff dinner. A small group of us went to a local pub for a nice meal and lots of laughs. Not all the staff could make it and there were only about seven of us in total. A few of us got there earlier just by chance and so we ordered a pre-dinner cocktail.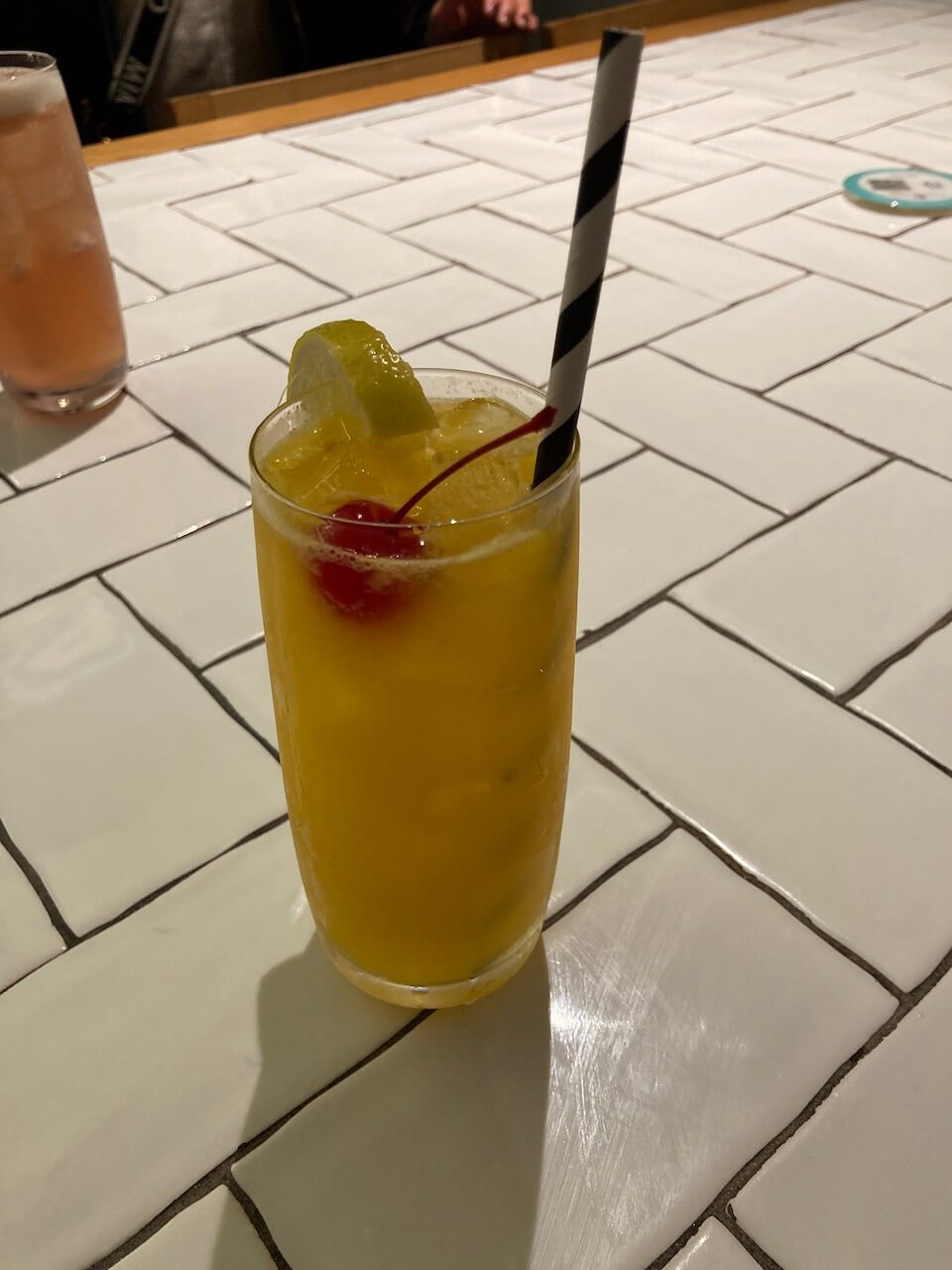 And this was my dinner, crispy barramundi with chips and salad.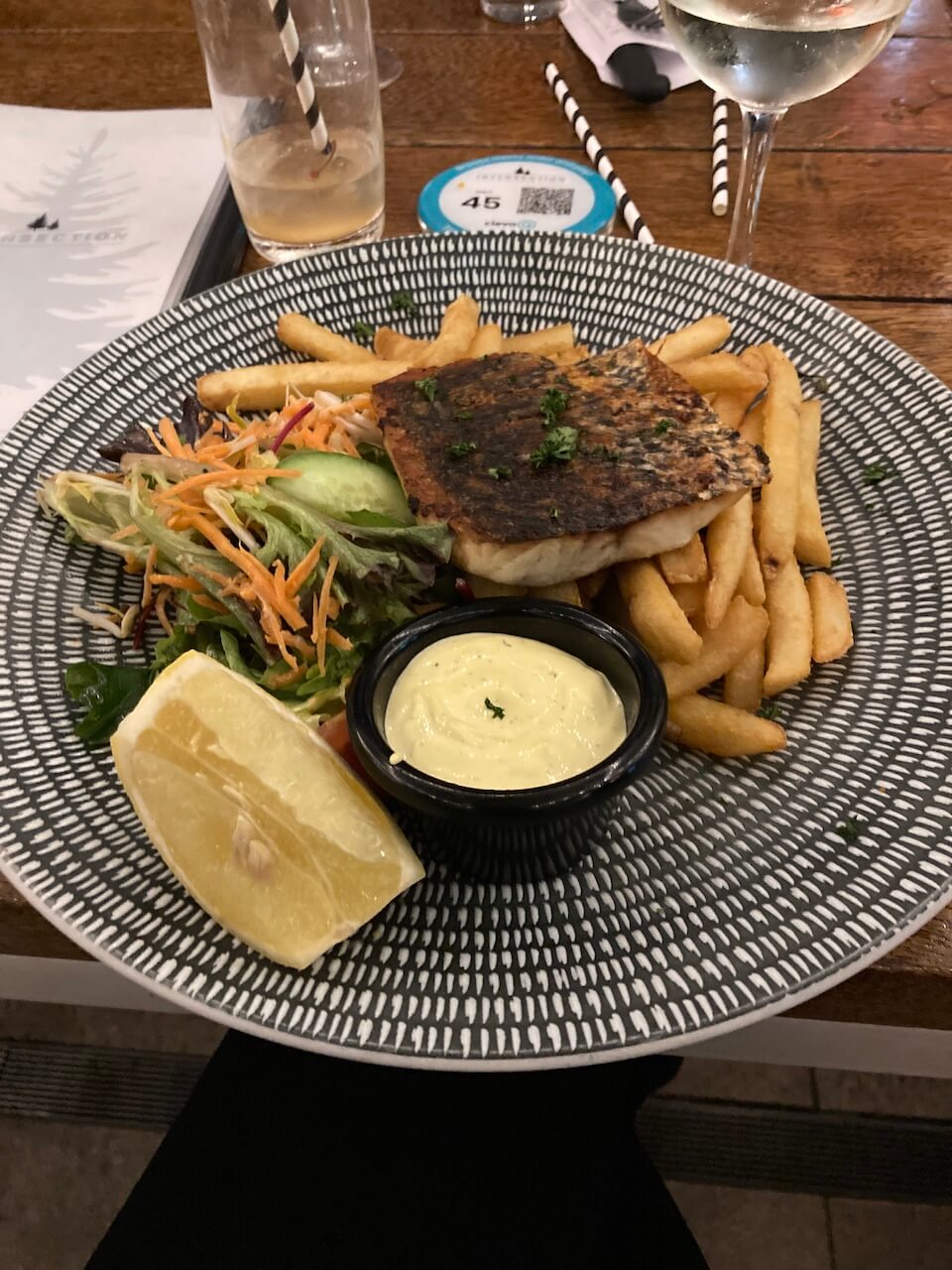 I have to tell you about a funny moment I had when I arrived at the pub. It was my second time there, ages after my first visit. I went to open the glass doors to what I thought was the entrance and the darn doors wouldn't budge. So there I was pushing, pulling and rattling them, making a huge commotion. I suddenly realised that the people seated in the pub had turned around to look, I was so embarrassed! Luckily one of my co-workers was already inside and had witnessed the whole scene. So she came out and rescued me by guiding me to the automatic doors conveniently located just around the corner. We both burst out laughing and she kindly reassured me, that at the very least I hadn't walked right into the doors nose first.
6
On the list of favourite highlights for the week is this new top that I bought last week from Witchery.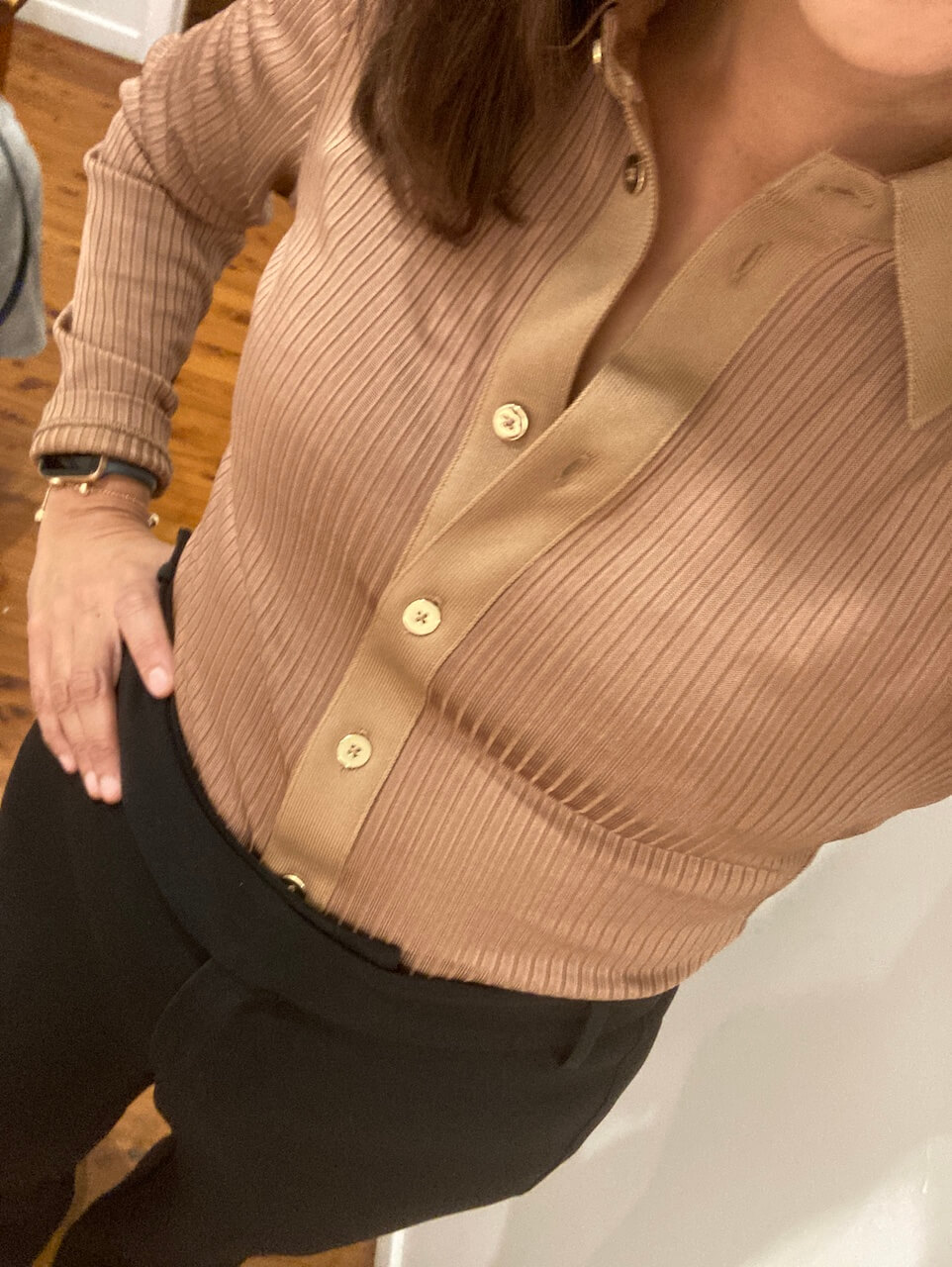 I wore it on Thursday night and I really like the subtle gold shimmer in the fabric and gold buttons (not sure you can see it in the photo). I am surprised that I love this top so much because I don't usually go for anything gold.
7
And to top off the end of a pretty good week with lots of favourite highlights. The weather has been unusually warm for winter. After complaining about the cold on Wednesday, the last couple of days have been so warm and it looks like next week the temps are going to be pretty good. Yay!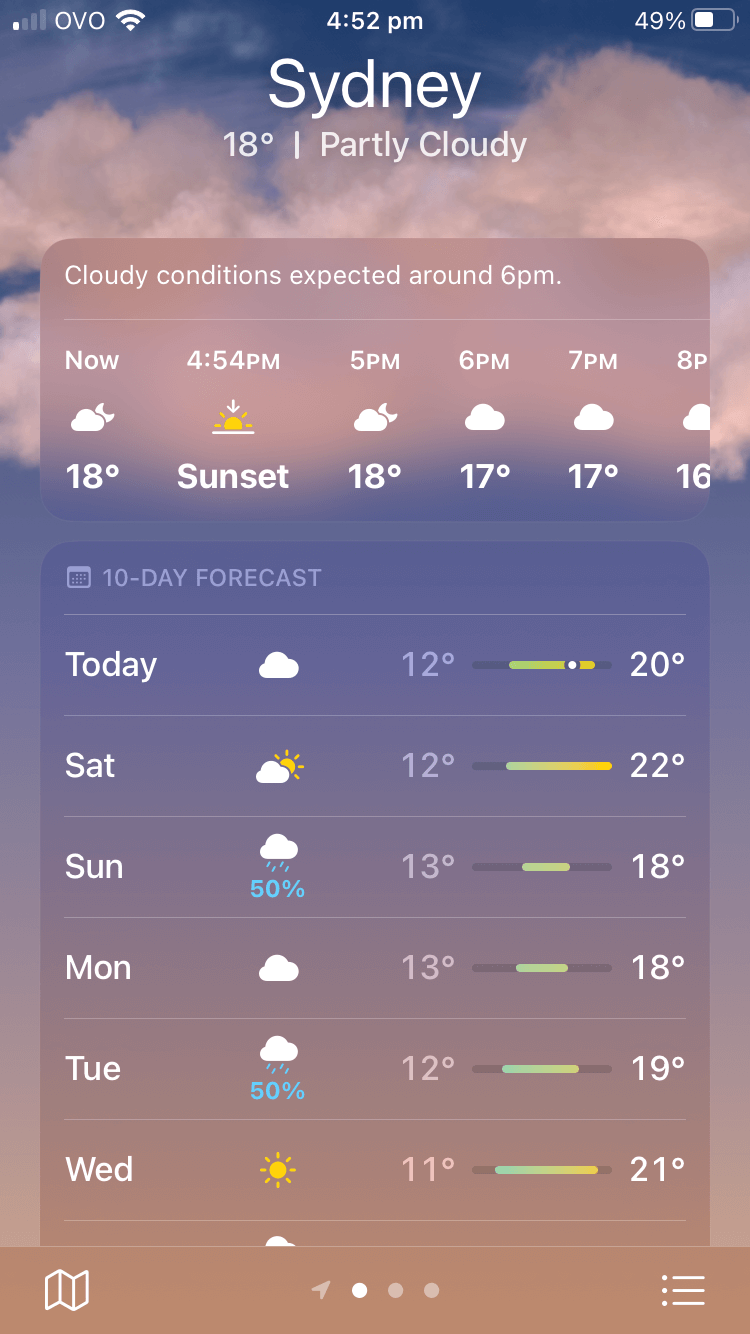 And that's a wrap for this week's Friday favourites! I hope that you guys have the best weekend.
Hooray for Friday!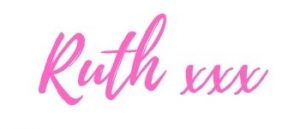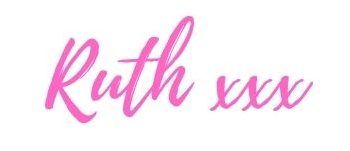 Linking up with Andrea and Erika