Hi Friends, Happy Friday everyone! Hope you have all had a fantastic week and are super pumped for the weekend like I am. Our local Farmers' market opened back up last weekend and so Steve and I will be heading there on Saturday. I am so excited about this, the only places I have been to for the last few months are work, supermarket, fruit shop, and petrol station. I am almost giddy thinking about doing something fun like this tomorrow.
So let's jump straight in and have a look at some of this week's favourites! As usual, I am linking up with Andrea and Erika for today's post.
Number One
Good news everyone lockdown is over and done with this Monday!! As much as I am dreading the mad pace of life and going back to full-time everything ( I may have even had a bit/a lot of anxiety about this). I am so excited to see my son and his lovely fiancee. They can finally visit so they are coming over next Saturday. It's been about four months since the last time we got together and I can NOT wait. I will for sure be cooking all their favorites and may never let them leave ha!
Number Two
I was back at work three days this week and we had an extra couple of children attend preschool. There were a total of six! That's the most we've had for fourteen weeks. It was so funny because I'm obviously not used to the noise level anymore. Preschool has been so quiet for so long. Not on Tuesday, it was noisy again just like it should be! It was so cute to watch the kids during the day, they moved around the preschool in a little pack of six all playing together.
They made a rainbow slide out of large bricks.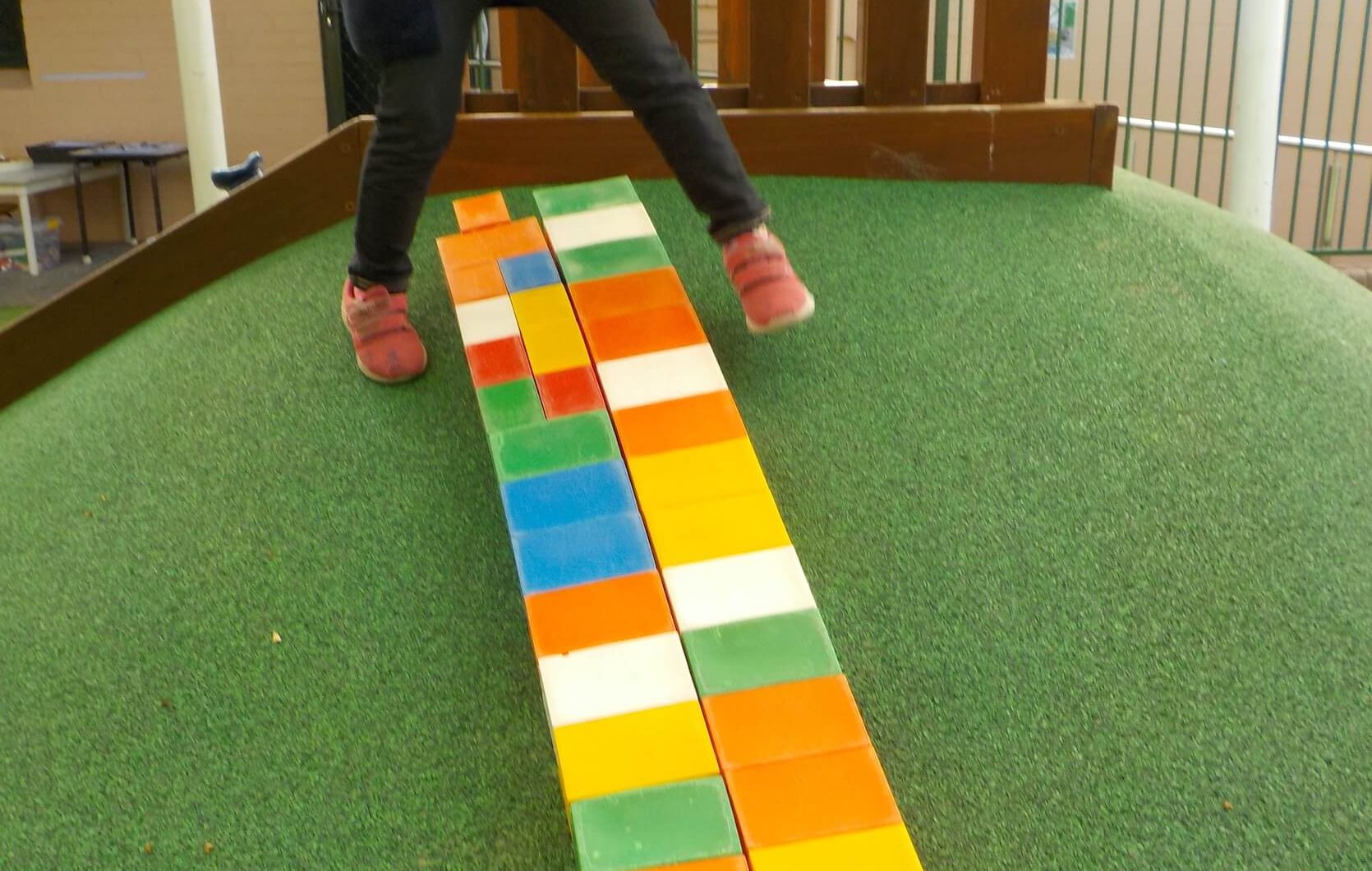 They also worked hard together in the sandpit and made a sand volcano. The teachers added bicarb to the crater, then the kids took turns pouring vinegar with food colouring into the volcano. Can you see how it fizzes up and looks like lava? Such a big hit with the children, they had so much fun!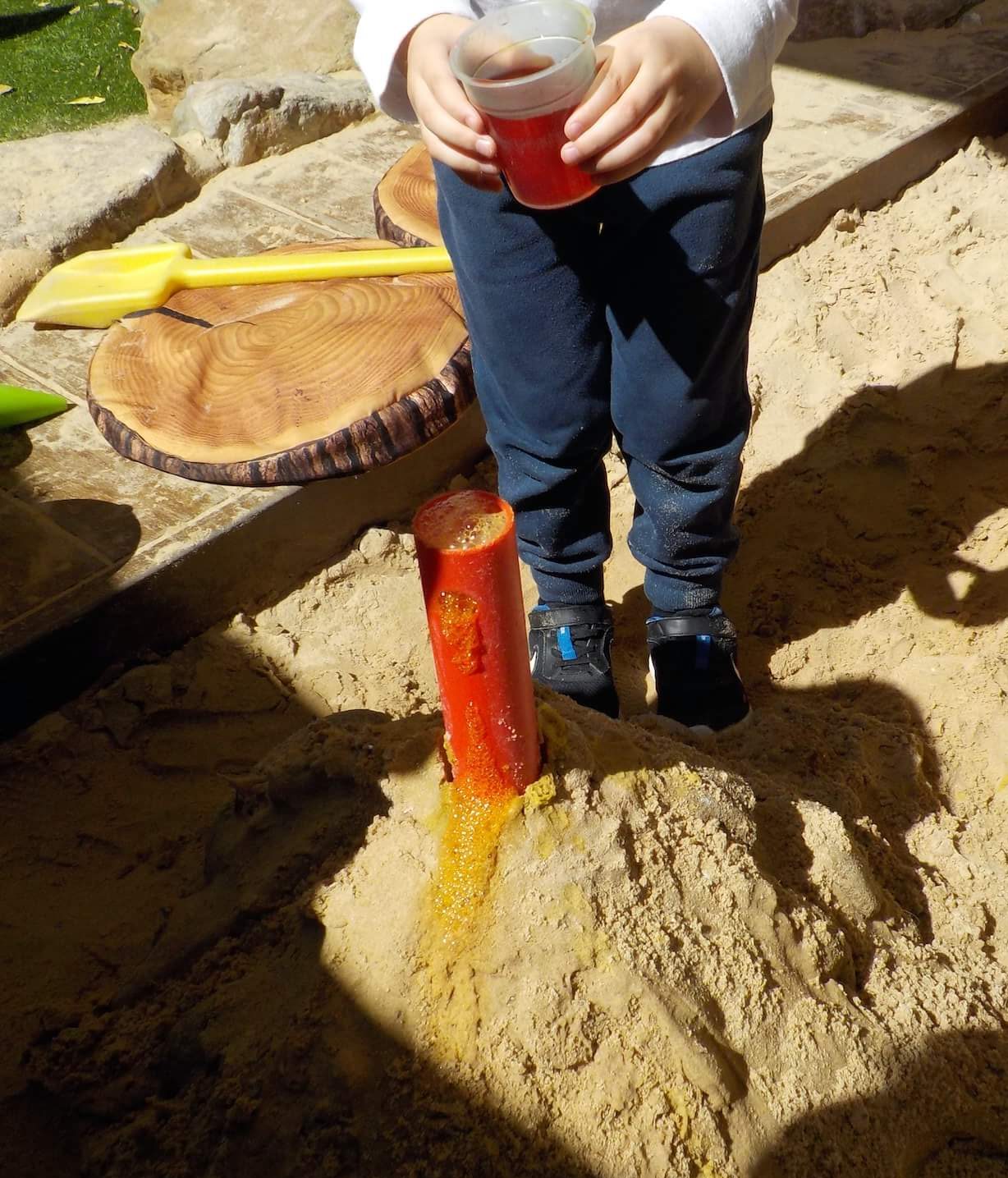 Number Three
On Wednesday my little Sam turned 17. How did this even happen? My mumma heart can't even process this. We had a delicious takeaway dinner from "El Jannah" per Sams request. It was so good. Yummy charcoal chicken, tabouleh, garlic dip, and chips. We also ordered a couple of Lebanese pizzas from another place. Mmmmm everything was just perfection and we even had leftovers for the next day and a half. Bonus!
We had a Pavlova for Sam's birthday cake. In September when my mum turned 93 I made a pineapple upside-down cake for her. But for his birthday Sam asked for his favourite a Pavlova. This was great for me because they are just so simple to put together. After being at work more days this week I didn't have much time. Steve usually likes to cook the base from scratch but this year he's been so busy working late that it was just easier if I bought the base from Woolworths.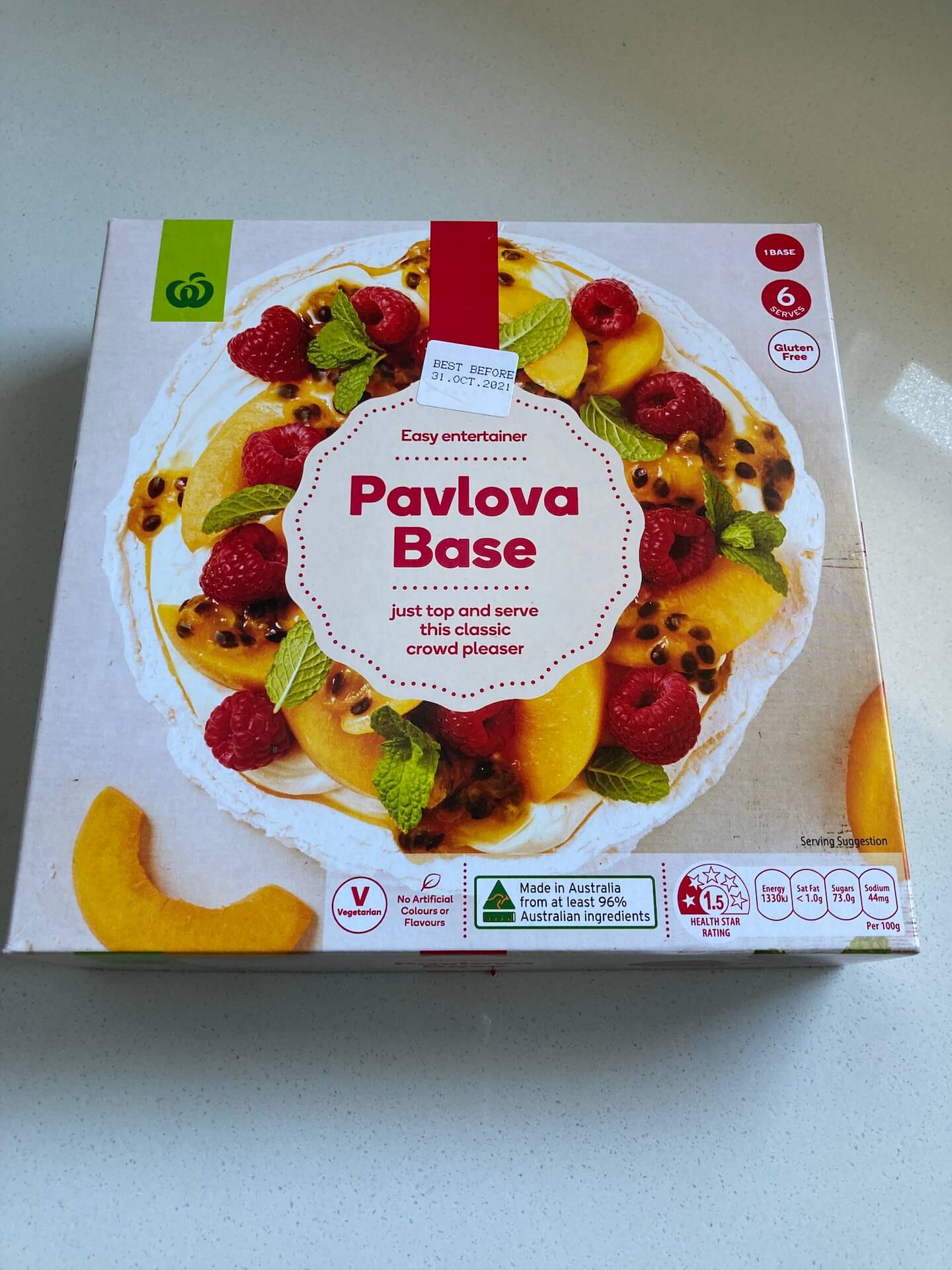 Doesn't it look fancy! All I had to do was whip the cream, cut up the fruit and arrange it nicely on top of the base with cream. Done and done!! It was really delicious, super sweet but oh so good. Pavlova is my favourite too so I'm glad Sam chose this.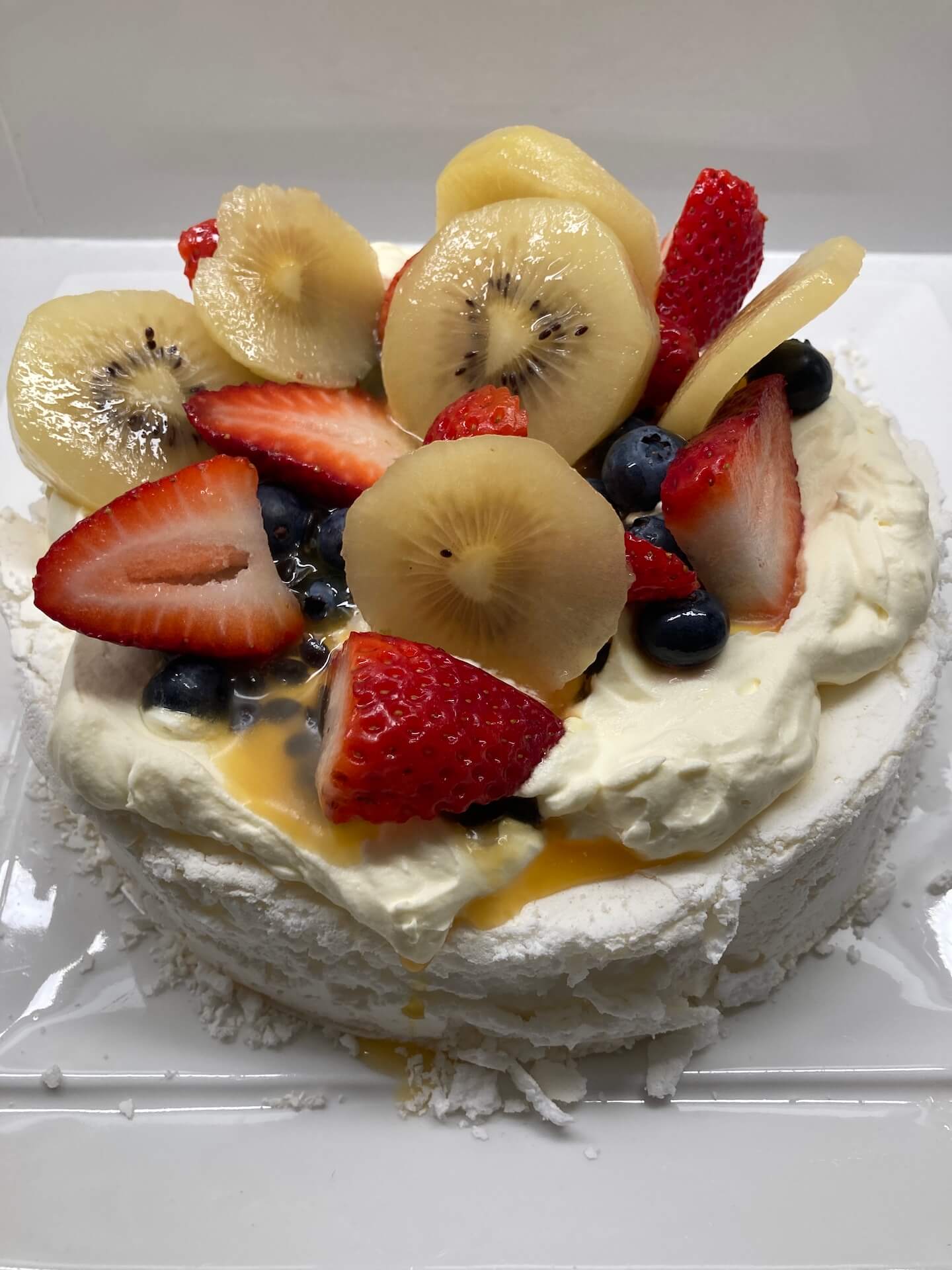 Even if it's a mid-week birthday I like to buy a bunch of balloons to decorate the house and then we usually have family over on the weekend to celebrate. This year with lockdown still on it was a different story. There was nowhere to buy balloons, but it was still fun to have a little celebration with just us.
Number Four
On Thursday I had to make a couple of batches of playdough at preschool. We had run out and with more kids coming soon we'll definitely be making this on repeat like we usually do. This playdough is such a favourite, it's really easy to make and doesn't need to be cooked. It lasts ages in the fridge and the best part is that it is super soft. All the kids love it and so do we because it doesn't leave a crumbly mess either. We used to make it using a different recipe but this one is definitely softer and much more malleable.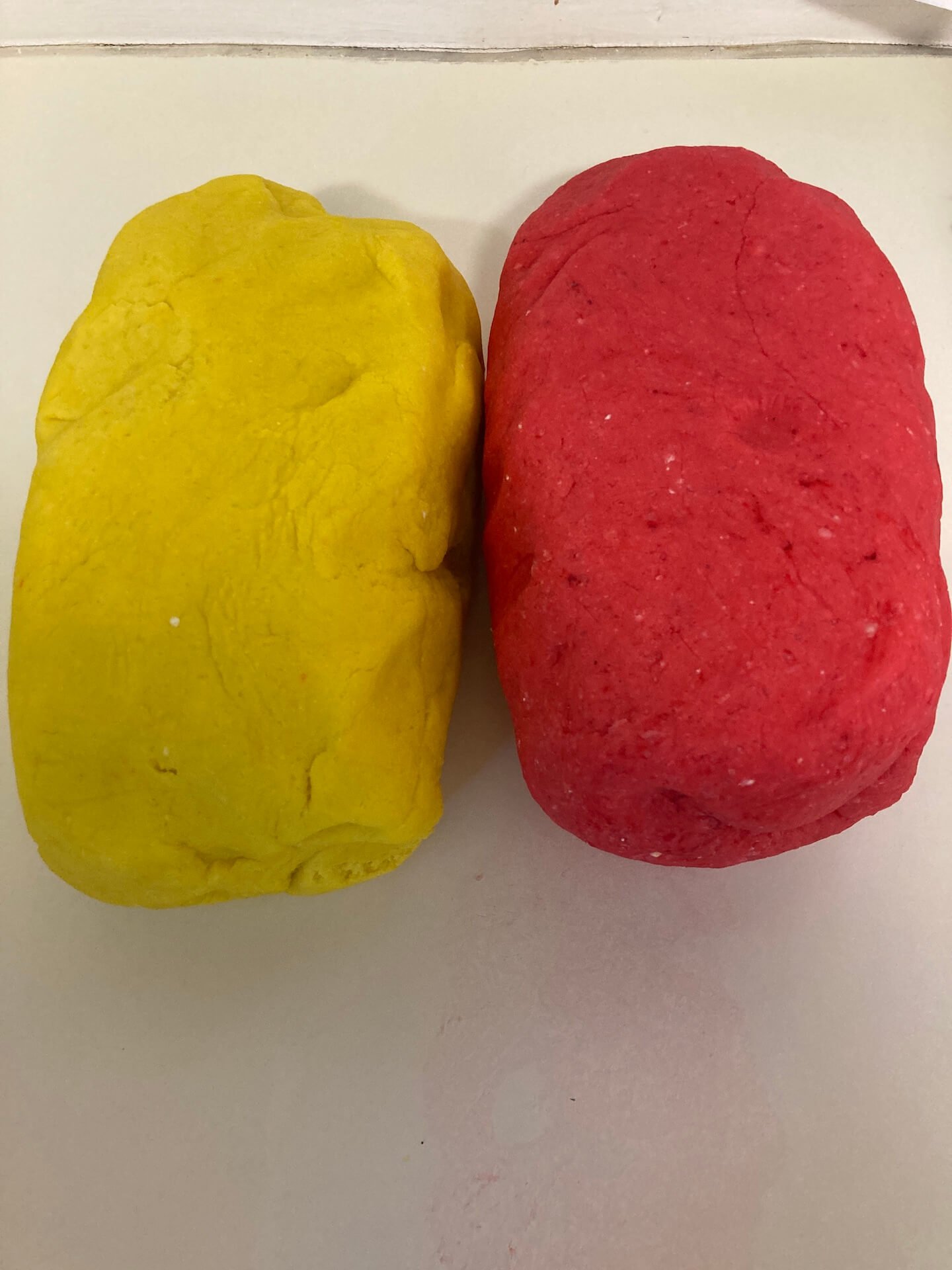 When my own kids were little I always used to make playdough for them. They loved it and would spend ages playing with it. I found it so much better than the store-bought stuff plus it was way cheaper and lasted longer.
If you have little kids I really encourage you to give them playdough to play with. It is not only fun and entertaining for them but it also has so many amazing learning benefits too. If you are looking for a playdough recipe, I guarantee your kids will love this one.
Number Five
Every year at preschool we have a tea towel fundraiser. The kids each draw a picture of themselves and we send all the pictures off to a company called Expressions Fundraising. They then print everyone's picture onto a tea towel and the parents get to buy them. The parents love them and many buy extra to give to their family members for Christmas.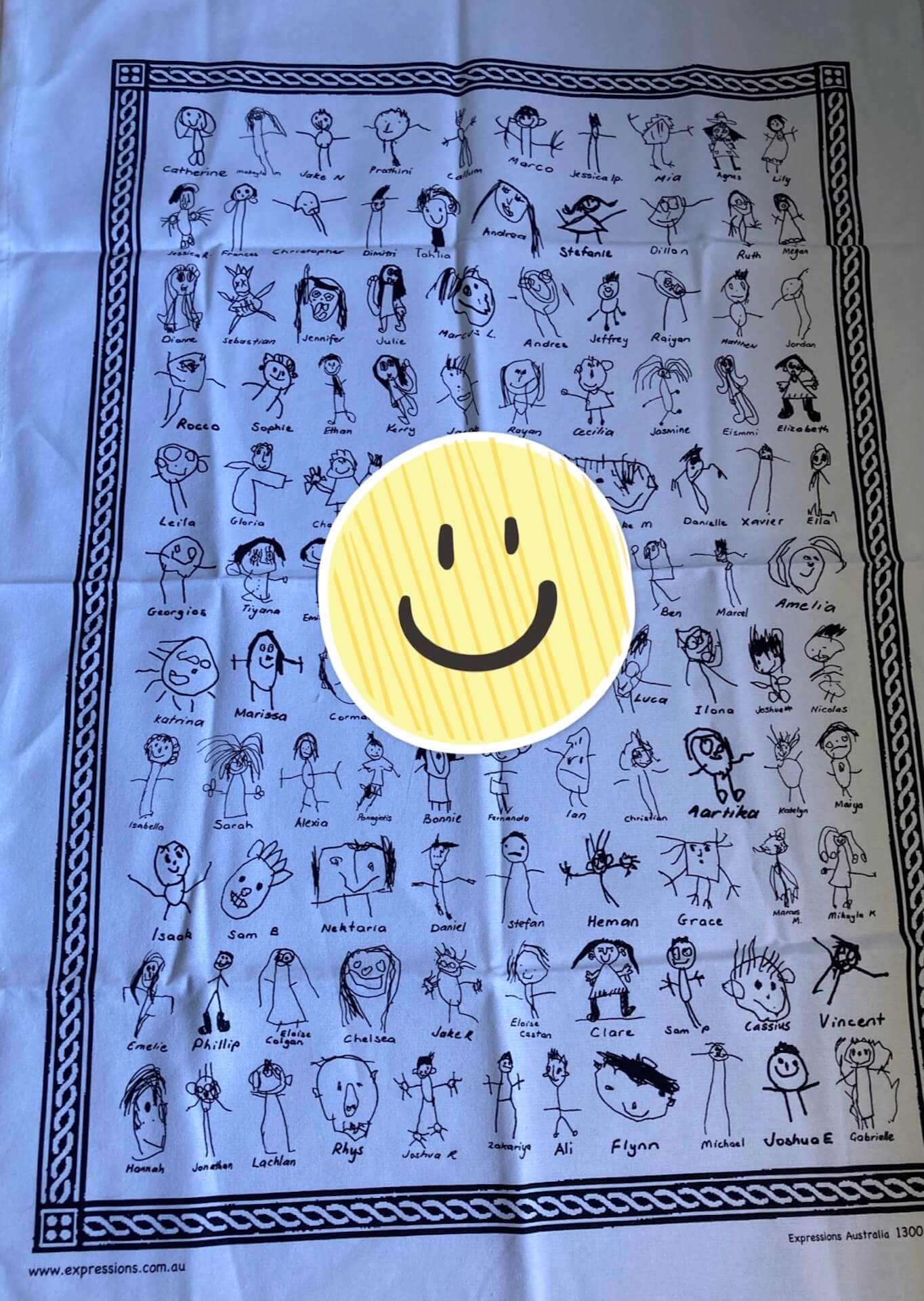 Each year we ask some of the kids to draw the teachers. This is what I look like this year.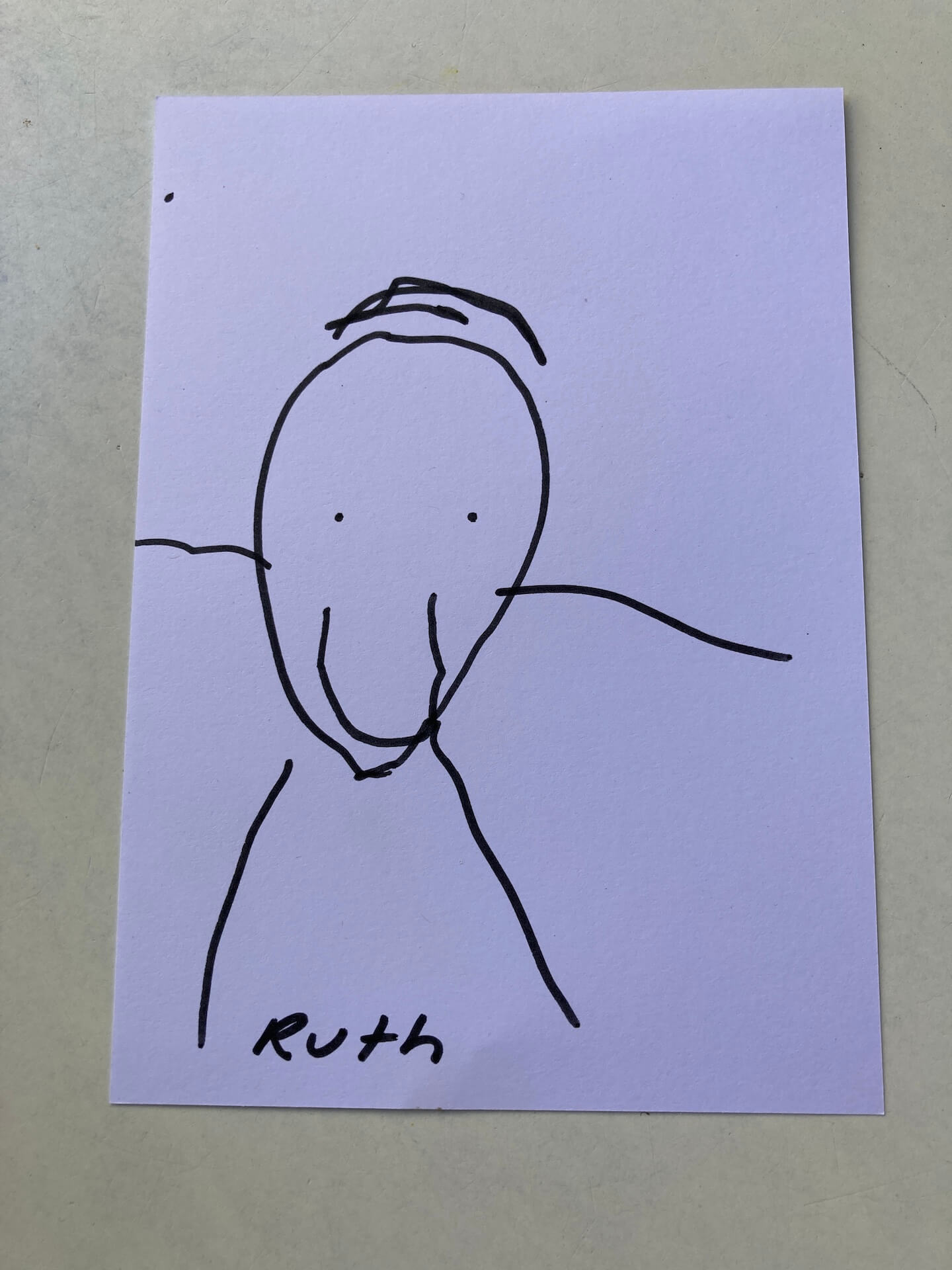 I've got the tea towel with Sams's picture on it from when he was at preschool and I treasure it. It is such a special reminder. I don't have one from Luke because he went to a different preschool. I hadn't started working at my current preschool back then. Makes me teary looking at this. Sigh! Look how he drew us. We both look like angry potatoes.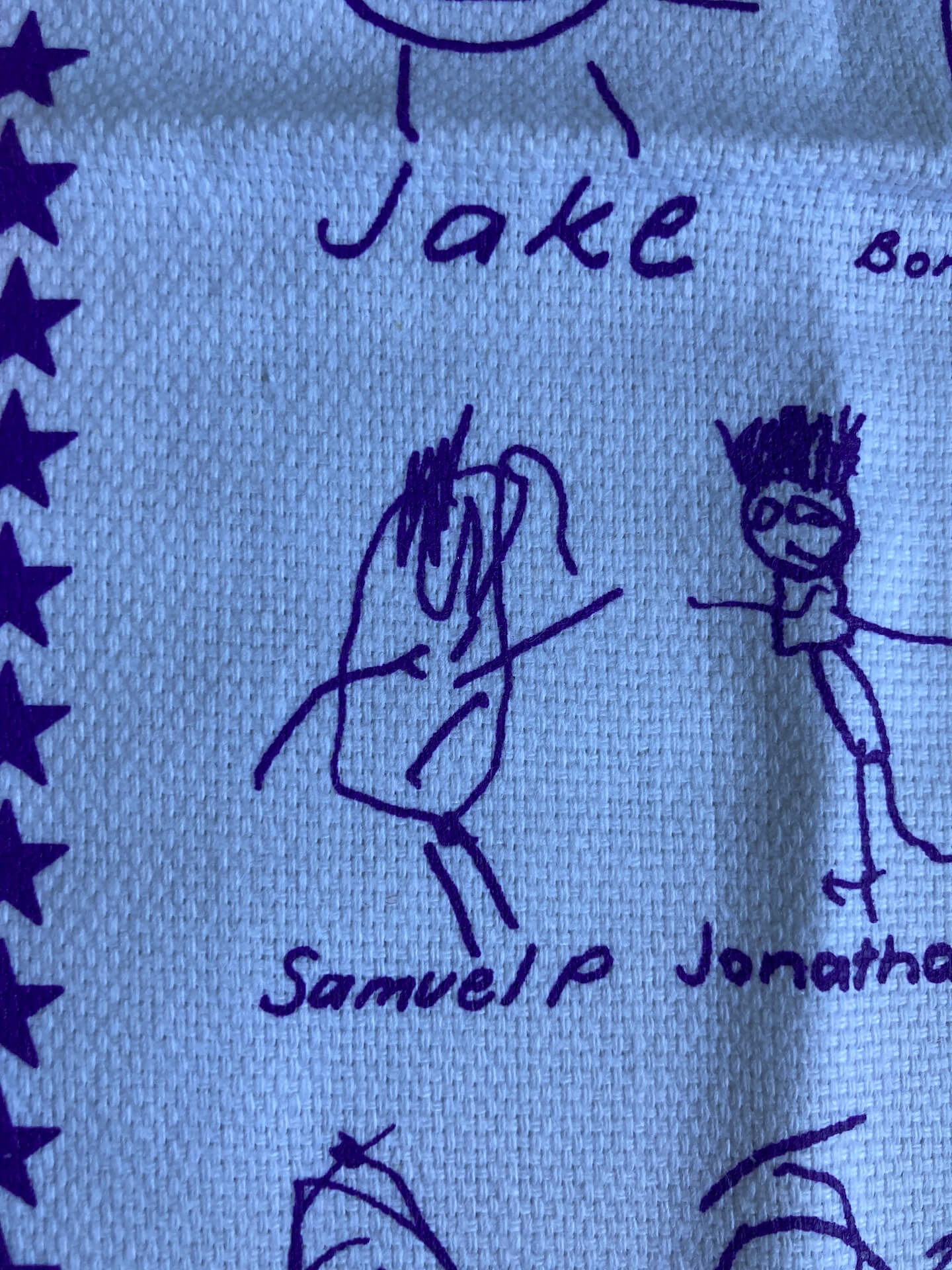 This is the one from Sams second year at preschool. We have arms and legs now. I love looking back and seeing how much his drawing skills changed in one year.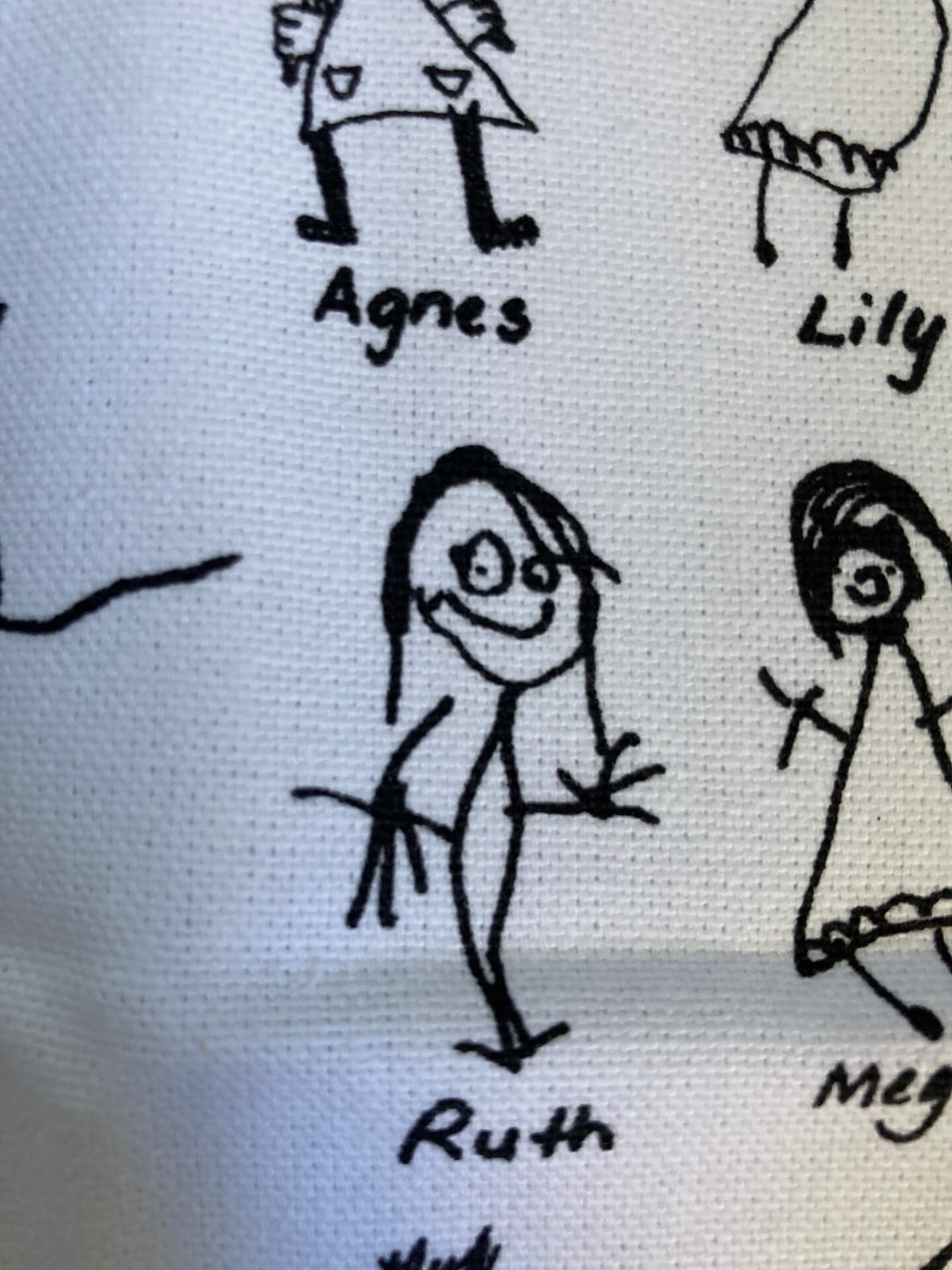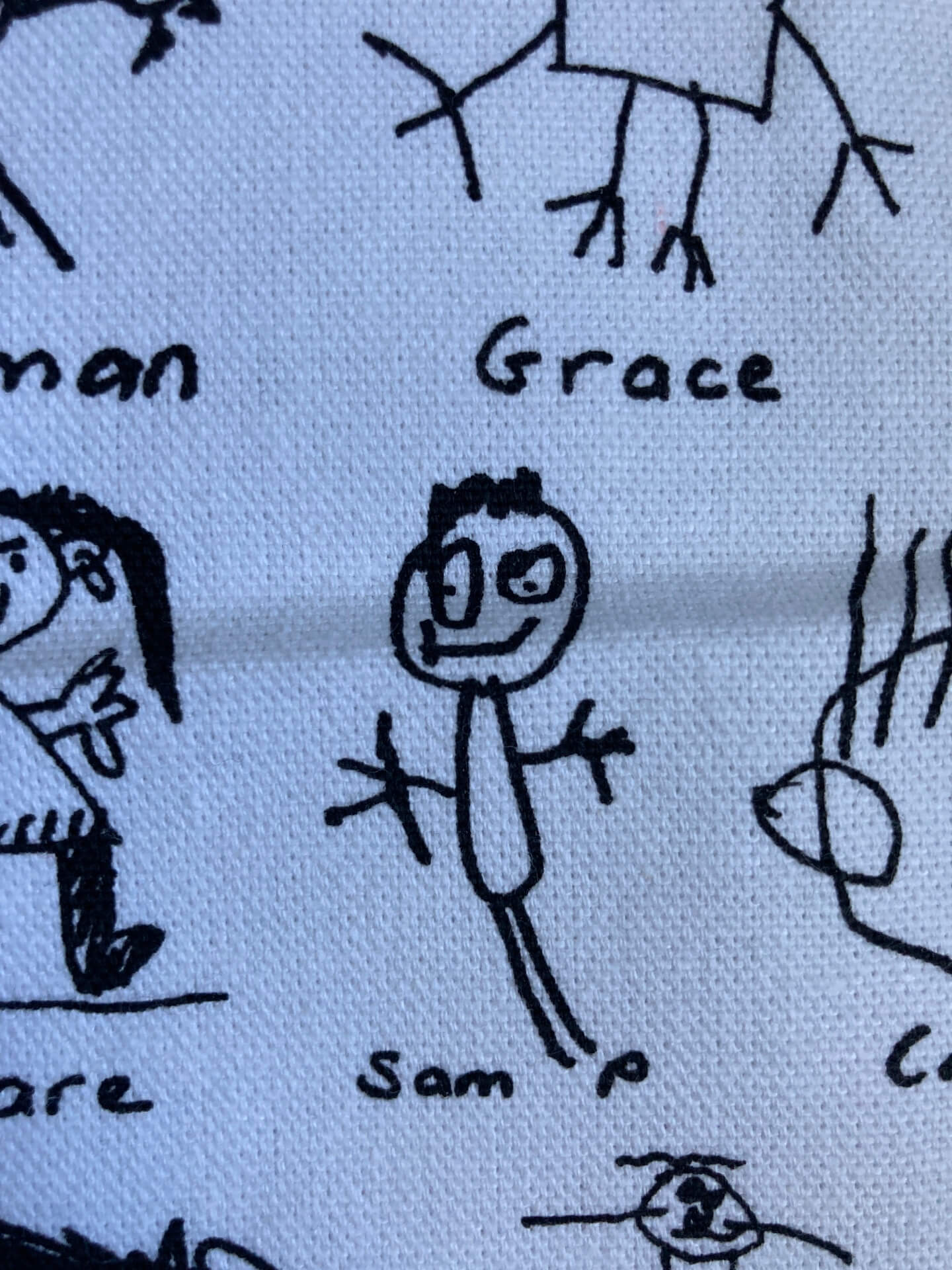 Number Six
My lovely bestie colleague made gingerbread men at home. In this week's zoom class she read a story about cooking gingerbread men. She then made some and brought them in especially to show the kids and encourage them to cook their own at home with their families. How cool is that?
The best part for us was that she brought one in each for the staff. They were so delicious! I'm not a huge fan of gingerbread but this one had cinnamon and other spices so the ginger didn't dominate. It was really good and crunchy. I took a bite of the leg and then lucky I remembered to take a photo before I gobbled it all up.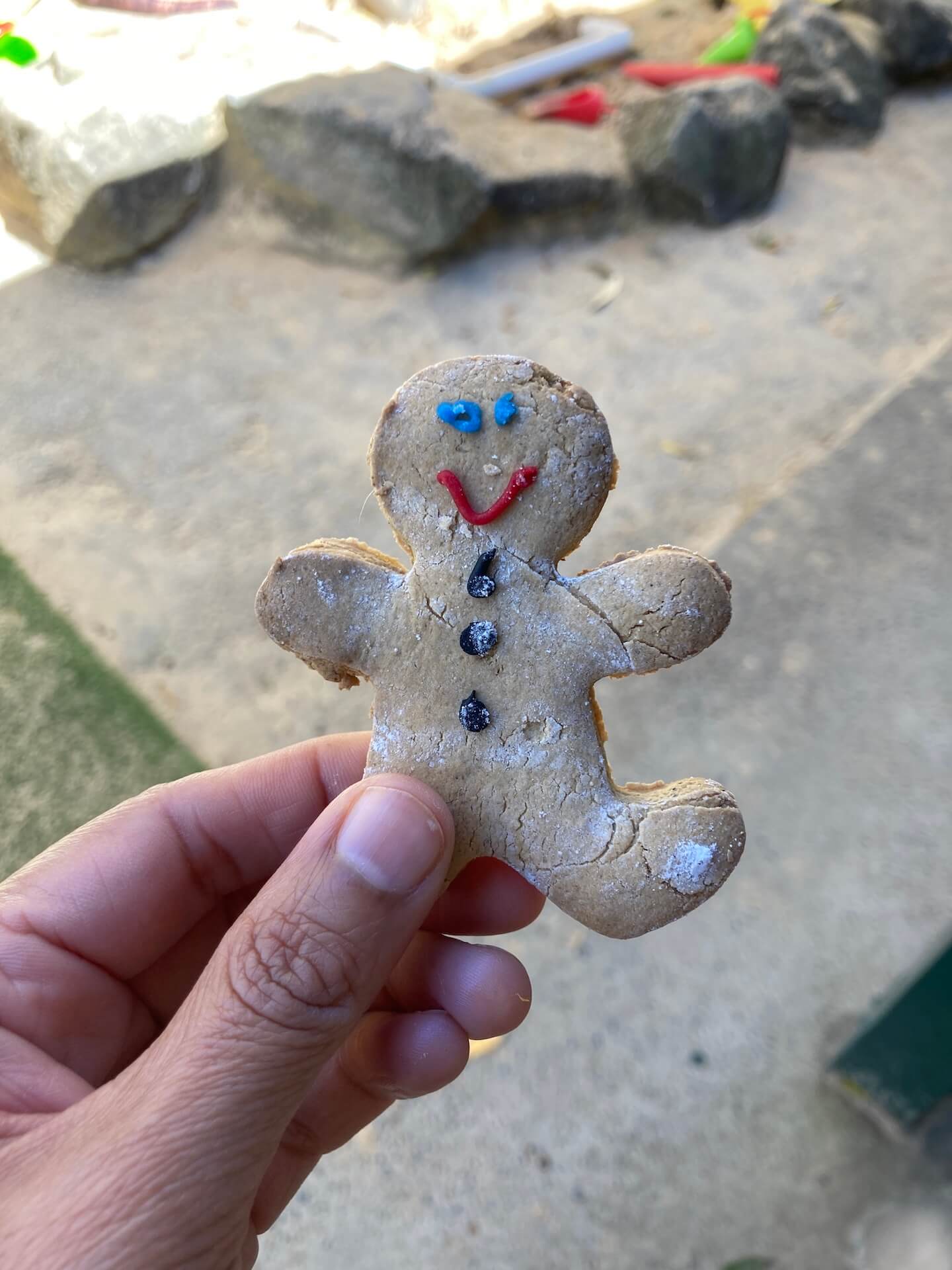 Number Seven
The other night I made this really good couscous as a side dish to go with salmon. I didn't follow a recipe, just threw this and that in it and it tasted really good. It was a nice change from the usual rice, potatoes or pasta.
I could have just served the salmon with veggies alone but neither I nor my family can live without some sort of carb. We just can't! Anyway, this was so good that I will definitely be making it again as a healthy, quick, and easy side dish.
Well friends that's it for this week, I'm happy to say that the sun is shining the days are getting longer because hello daylight saving. It almost feels like there is excitement in the air. I am so looking forward to the days ahead. Have a fantastic weekend and I hope you drop by on Monday for another fun post! Take care.