Whipped Coffee was the hot trend last year. I was a bit late to the party because I only discovered it this year! Anyway better late than never right?
What Is whipped Coffee?
Well, apparently it is called Dalgona coffee in South Korea where it originated from. It became very popular during the lockdown in 2020 and was also known as  'quarantine drink'.
People in South Korea began posting themselves making their own homemade versions of whipped coffee on YouTube under the hashtag #dalgonacoffeechallenge. It eventually went viral on TikTok and then spread worldwide. It is now the most popular type of coffee that is searched on Google.
How Do You Make Whipped Coffee?
Probably one of the reasons why it became so popular was because it was so simple to make with ingredients everyone has commonly at home.
It takes next to no time, plus you only need instant coffee. It's almost hard to believe that you don't need any other complicated coffee, just instant. How good is that?
So basically you just whip equal parts instant coffee, sugar, and hot water until you end up with a nice creamy coffee mixture. Easy peasy!
Be Careful, It's Addictive!
This coffee drink is so delicious and just right for when the weather is warm like it is at the moment here in Sydney. It tastes like something you would pay a lot of money for at a cafe and it looks really fancy too with all the whipped creamy coffee sitting on top of the milk and ice.
I made mine with low-fat milk and it was so good! You can also make it with regular milk too but I thought the low-fat version was better calorie-wise considering it does contain sugar.
Speaking of sugar, Whipped Coffee is quite high in sugar.  So I try to only indulge in this as an occasional treat. It is really delicious and refreshing though and it is really nice to have it sometimes and that way it never loses its 'specialness'.
I think there are some sugar-free versions of Whipped Coffee where you add low-carb sweeteners instead of sugar. I might try this one day but for now, I am loving the sugar version of Whipped coffee but only occasionally.
Instructions For How To Make Whipped Coffee
I used a tall plastic cup and added the instant coffee, sugar, and hot water
I bought this electric stick mixer from Kmart a few years ago. This was such a great buy only costing me $29.00. It comes with a variety of attachments and it's fantastic to use for making this delicious coffee drink. I also use it to make my easy hummus because it comes with a perfect size attachment for puréeing.
Whip for about two minutes until it is the right creamy consistency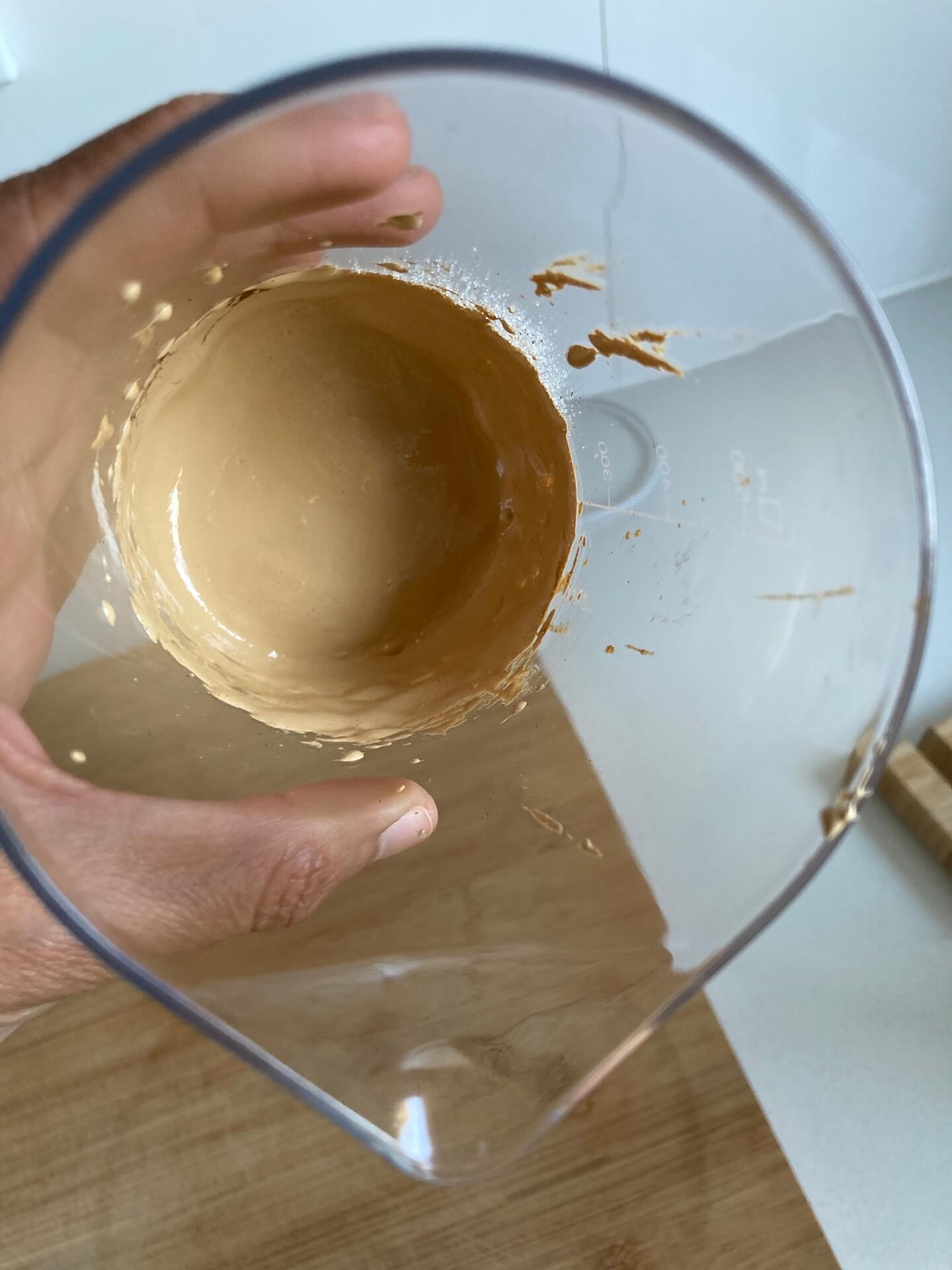 This is the colour it should be and what it should look like.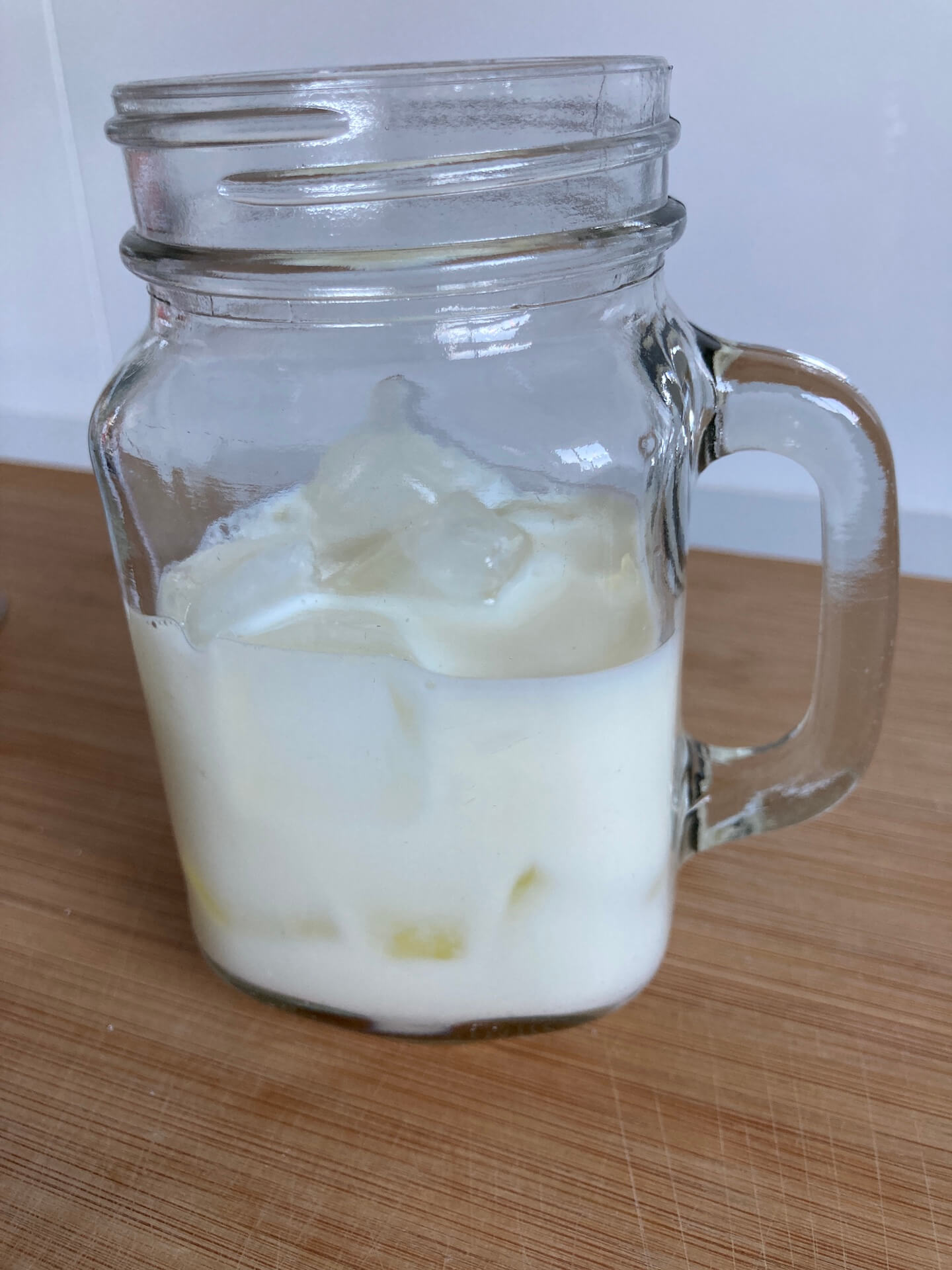 Add Ice together with the cold milk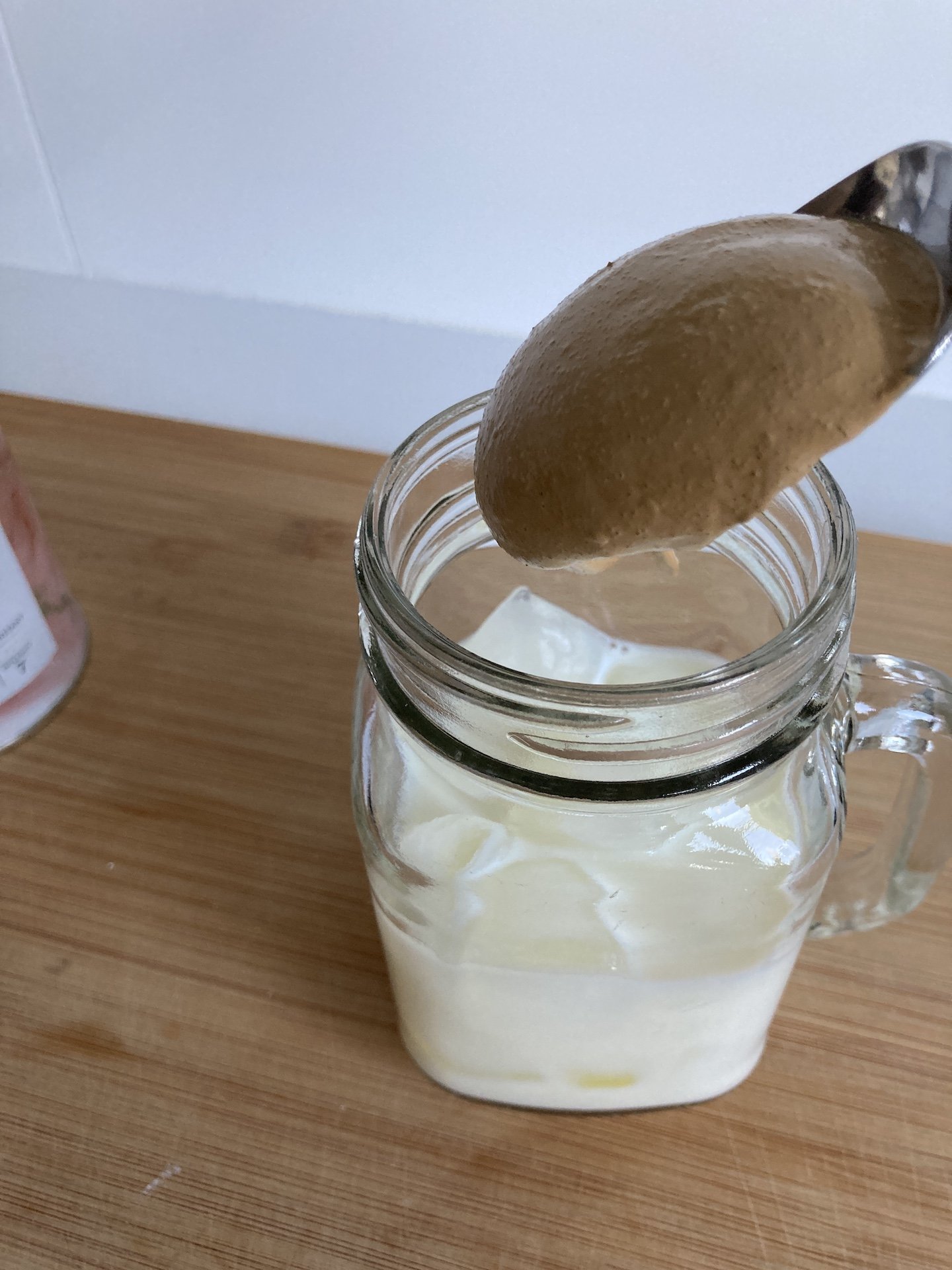 Carefully spoon the creamy coffee on top of the ice and milk.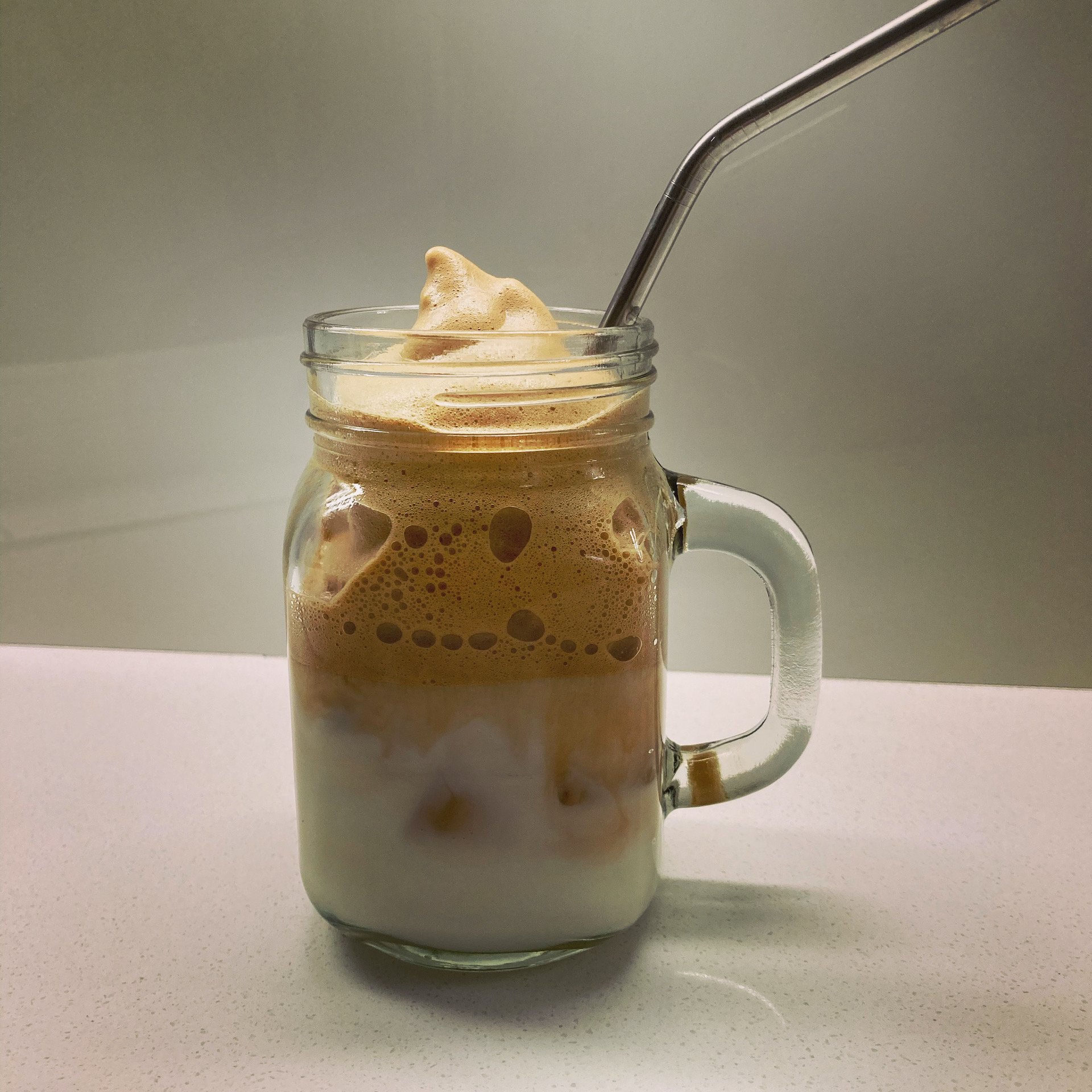 Hmmm yummy and creamy, ready to drink!
Ingredients
2 Tablespoons of Instant Coffee
2 Tablespoons of sugar
2 tablespoons of boiling water
1 cup of milk
Ice
Instructions
Add instant coffee, sugar, boiling water in a bowl or tall cup
Using a hand mixer whip at high speed for about 2 minutes
Add ice to a glass of your choice
add milk
Spoon the whipped coffee on top of the milk and ice then stir
Enjoy!
Notes
Any type of instant coffee works well. I used the Moccona Barrista Reserve Crema
You can use different types of sugar such as granulated, white, brown, or raw
If you are looking for a vegan Whipped Coffee option all you need to do is use almond milk, cashew milk, oat milk, or soy milk.
The easiest way to make Whipped Coffee is if you use an electric hand mixer or stick mixer like the one I used. But you can also make it by hand using a whisk. Word of warning though, it does take a whole lot longer.
If you want more Whipped Coffee all you need to do is increase the ingredients but just make sure to keep the same ratio.
Whipped Coffee can also be made as a hot drink, just warm up your milk first then add the coffee mixture over the top!