Hey there friends! I'm super excited to share with you all about my visit to Wild Lights at Taronga Zoo. It's that fun time of the year again when Vivid Sydney is back on for 2023. The annual festival of light, music and ideas held in the spectacular city of Sydney, Australia.
Vivid Sydney
Vivid Sydney is an event that transforms the city into an amazing wonderland full of creative light displays. All around the city, you can find iconic landmarks like the Sydney Opera House, Sydney Harbour Bridge and various buildings throughout the city illuminated with spectacular ever-changing colours and patterns. The whole city comes alive for a truly immersive and dazzling experience. I think that it's a great way to draw people out of their cozy homes during the cold winter months. I don't like the cold weather but it's totally worth braving the cold, bundling up and stepping out for a fun night walking around the city.
Wild Lights At Taronga Zoo
Last year I went with my lovely friend to see the dazzling lights all around Circular Quay for Vivid Sydney 2022. But this year we went to Wild Lights At Taronga Zoo and I was just in awe the whole time! It really was such a fantastic night.
We queued up for about 40 minutes outside the zoo, then as the sun began to set at around 5.20 pm they opened the gates and in we went.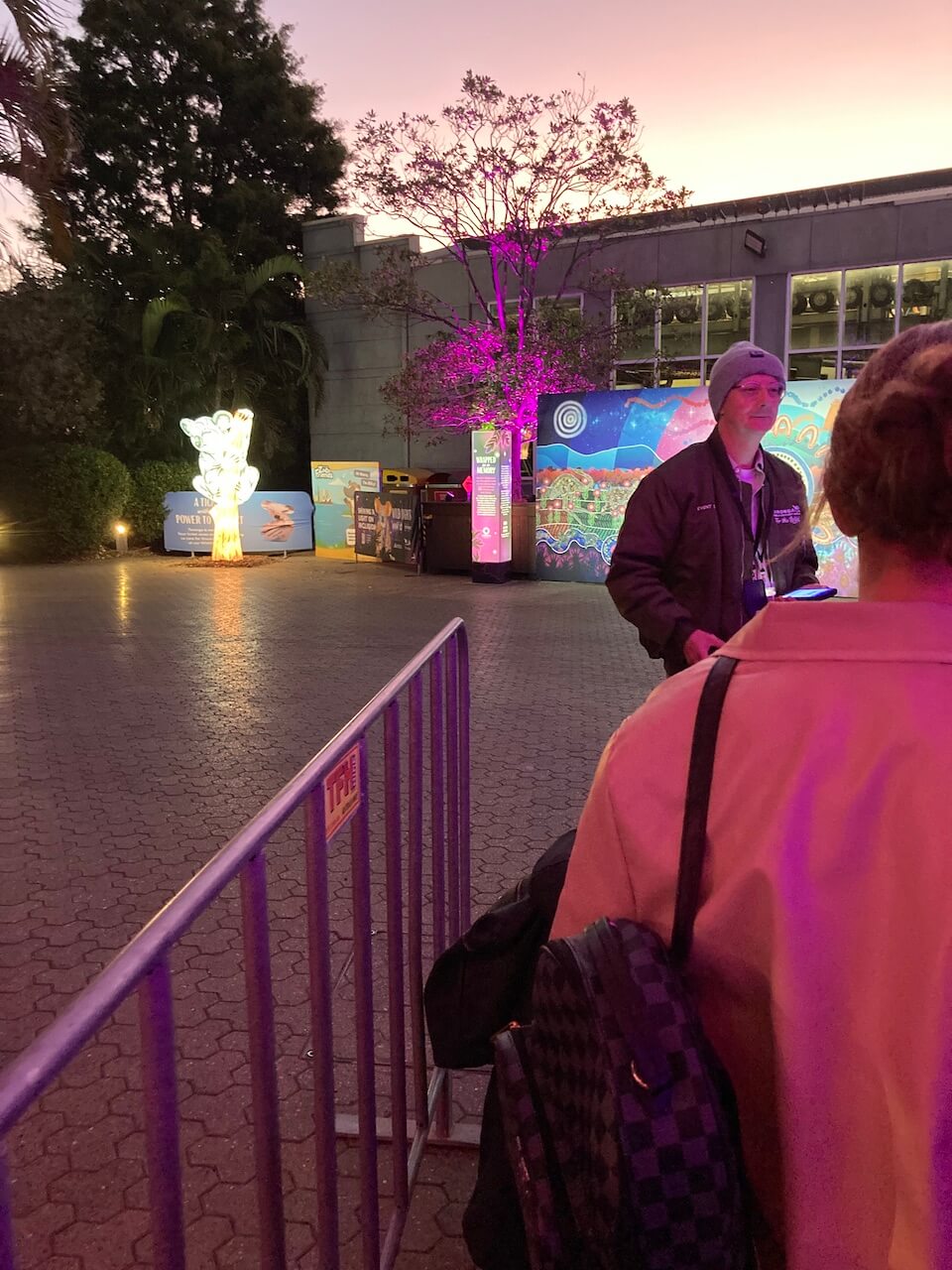 The first display I saw was a brightly lit koala right at the entrance.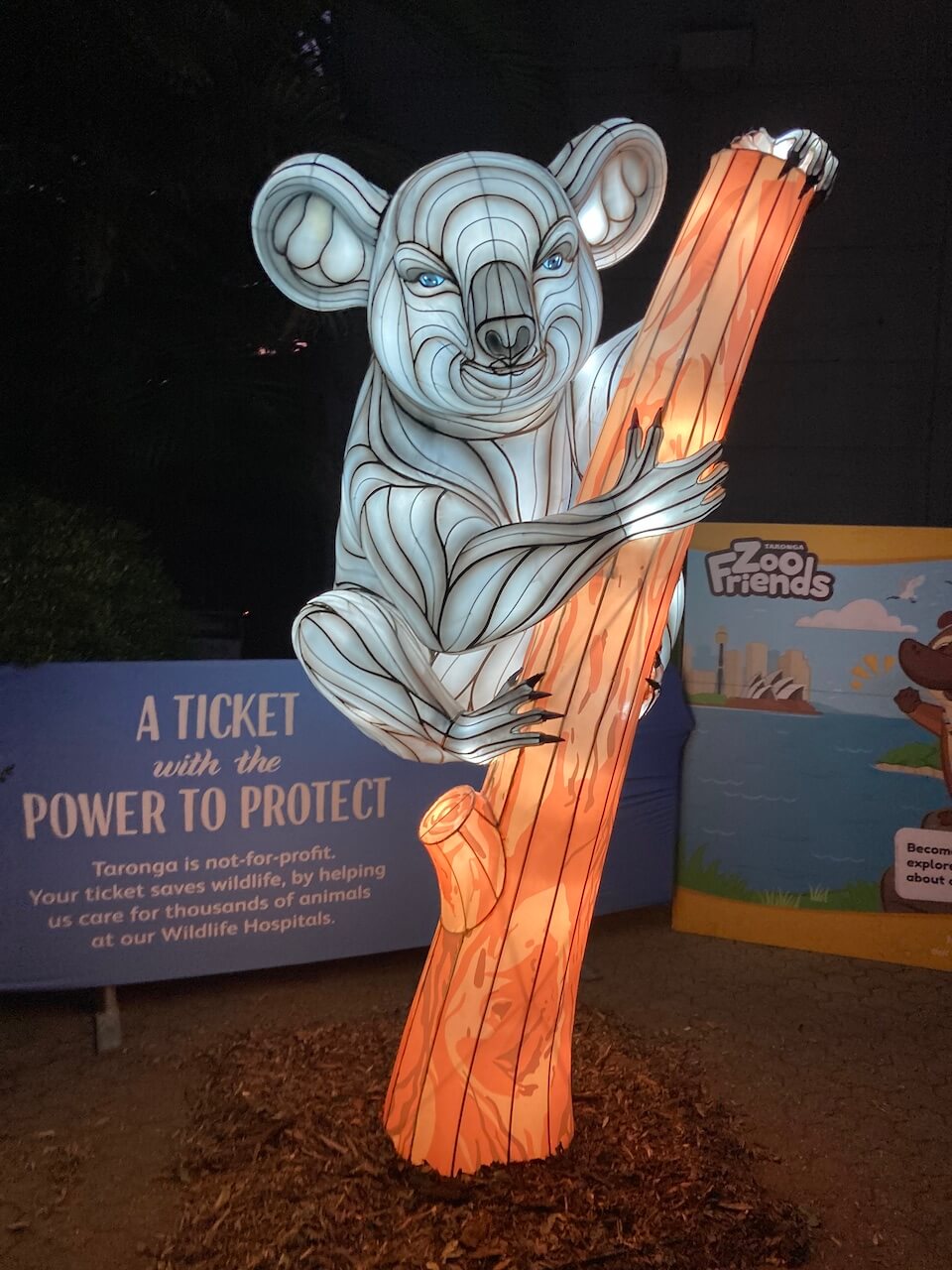 And then we walked along the beautifully illuminated pathways. The lights were just so pretty, it was a feast for the eyes! And I loved how we could hear soft captivating music and animal sounds as we walked along. It looked like the whole zoo was sprinkled with a dash of pure magic for the night.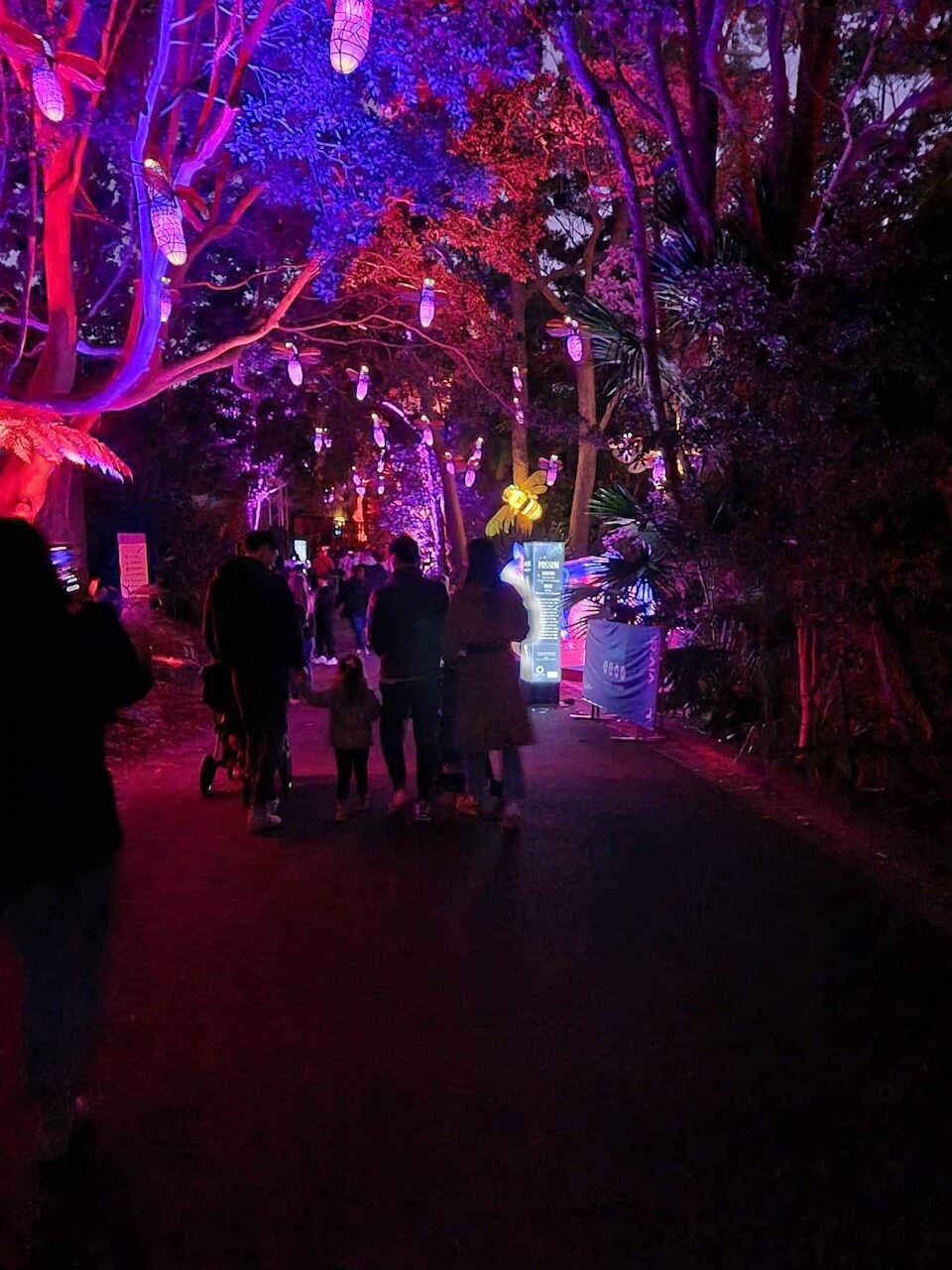 There were so many families with their children but it wasn't as crowded as it gets in the city. So we got to really enjoy the light displays without bumping into everyone. I found the visit to the wild Lights at Taronga Zoo very relaxing.
Magical Jellyfish
I think that my favourite display was the underwater wonderland. There was a whole area filled with these amazing jellyfish and they looked like they were floating around all aglow in the most vibrant colours.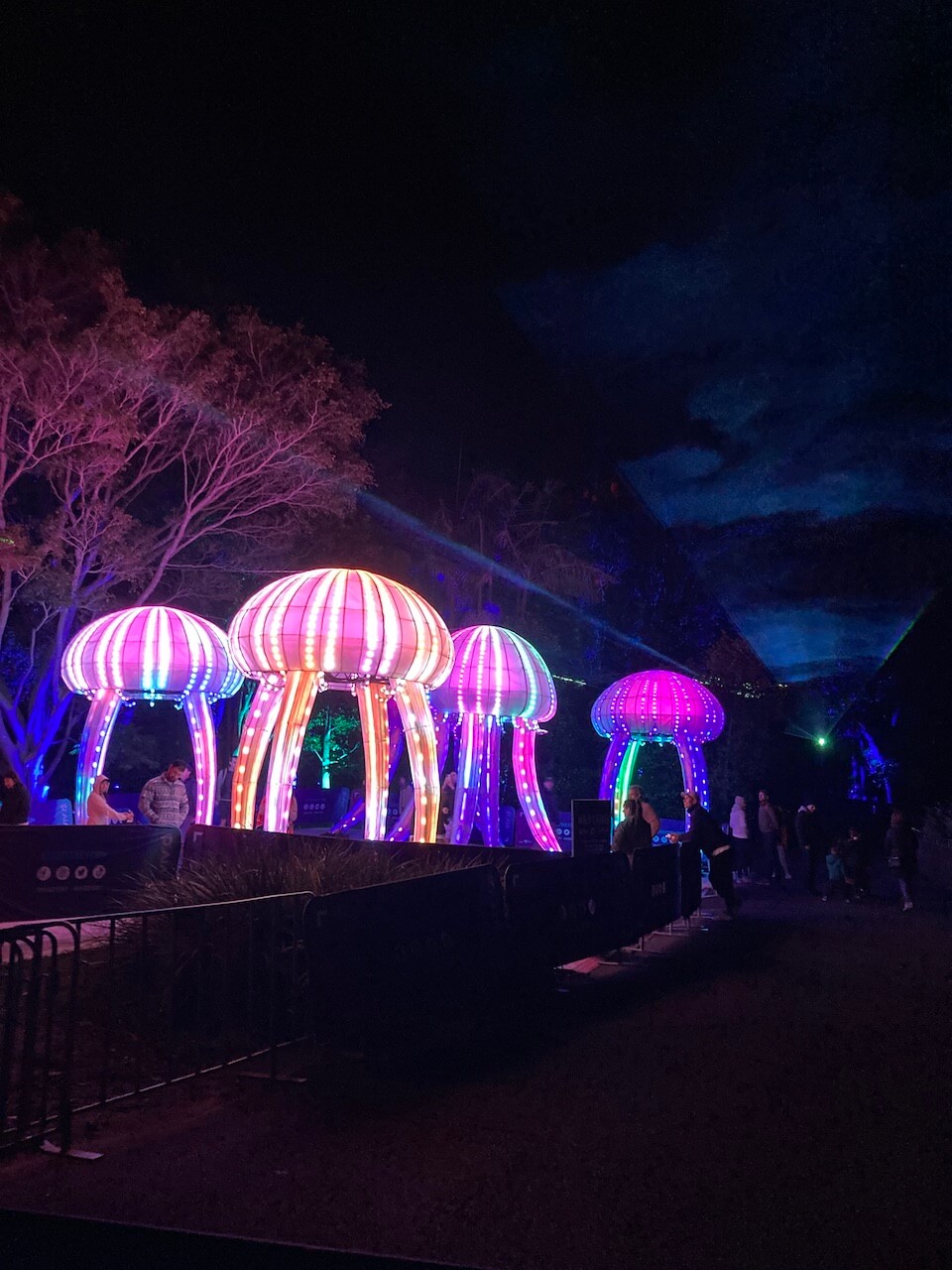 Illuminated Bugs
A giant cicada
There were bees and bugs all around in the trees.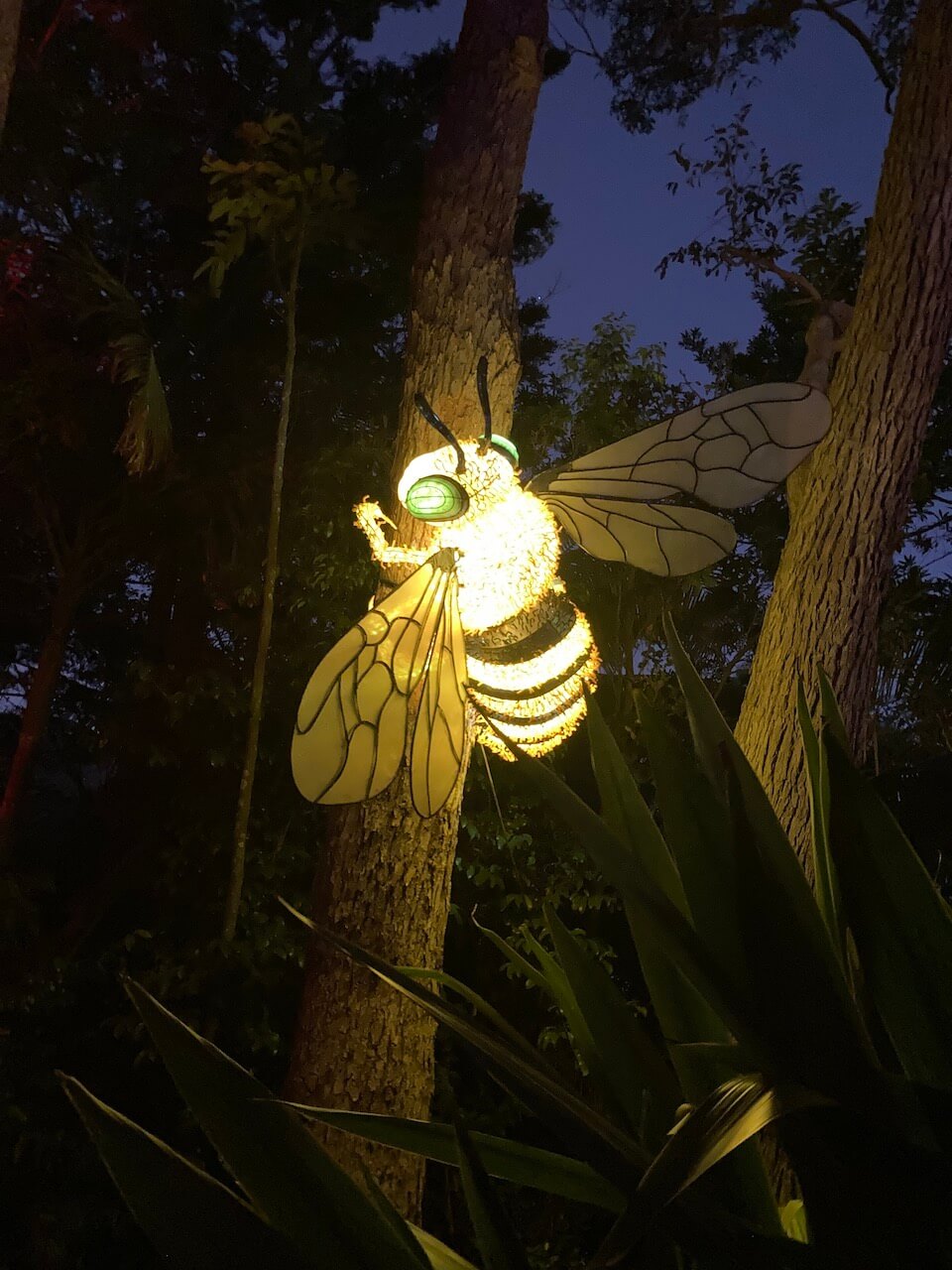 So Many Native Australian Animal Displays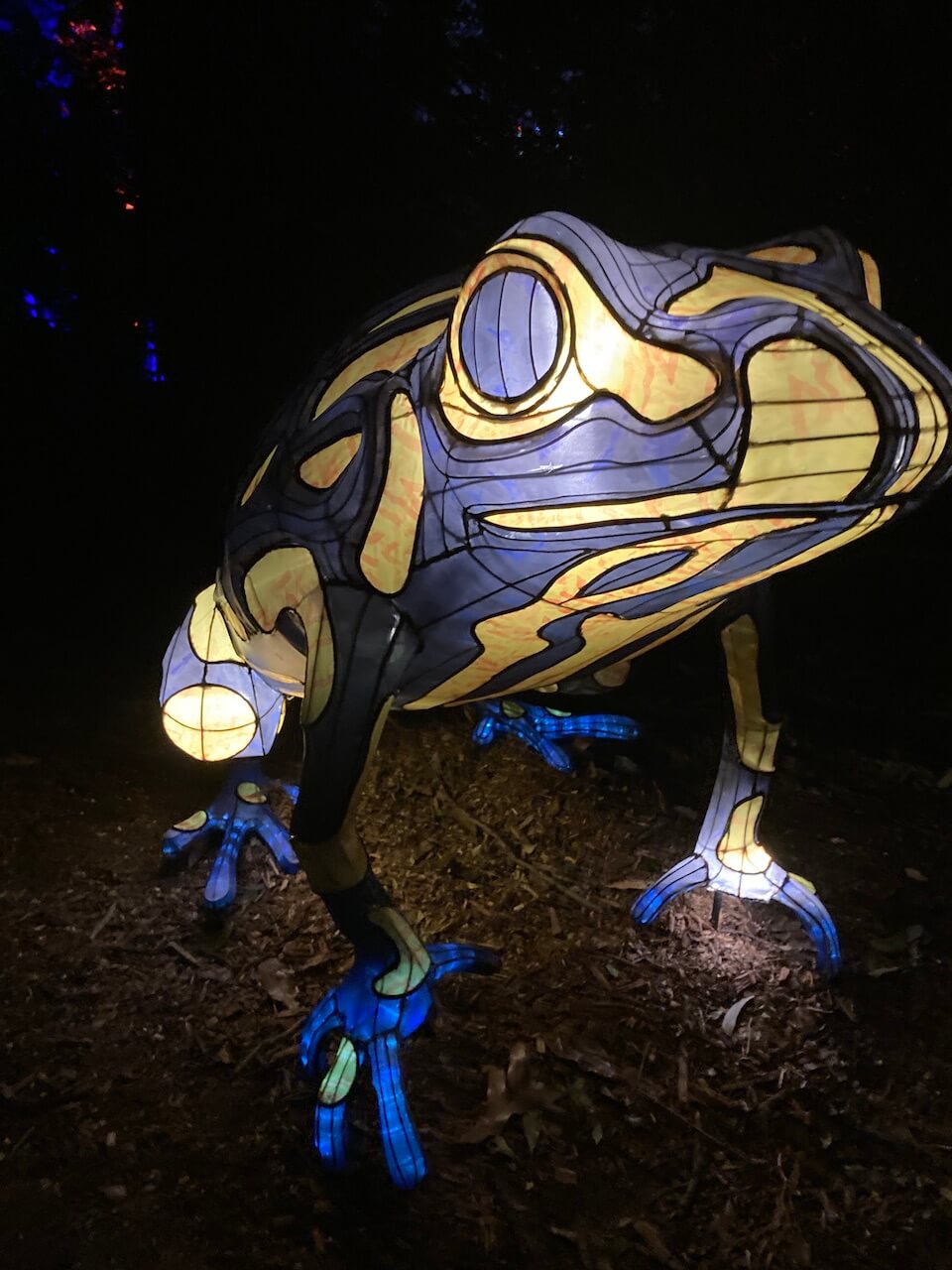 Some kind of native Australian frog.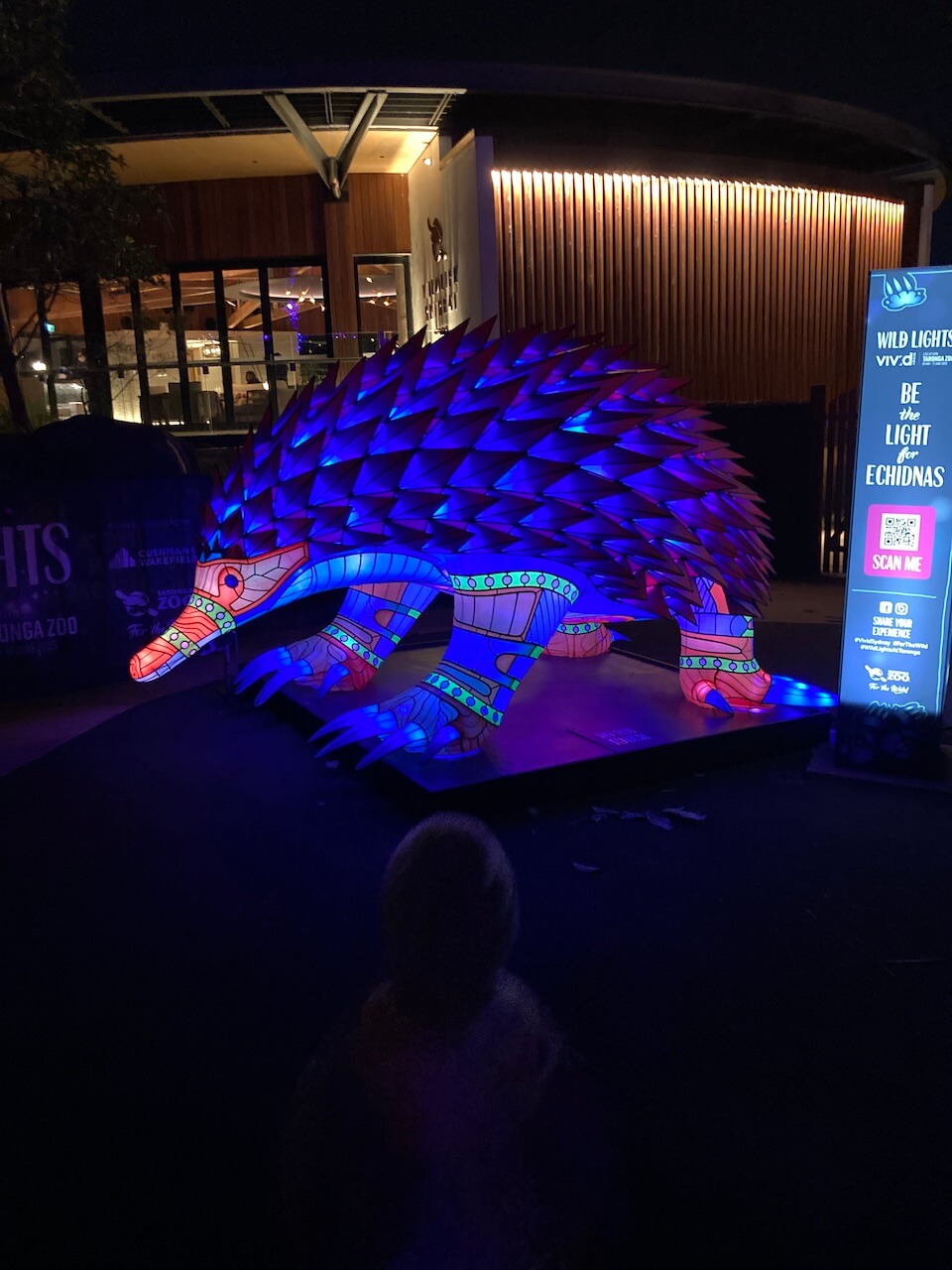 Echidna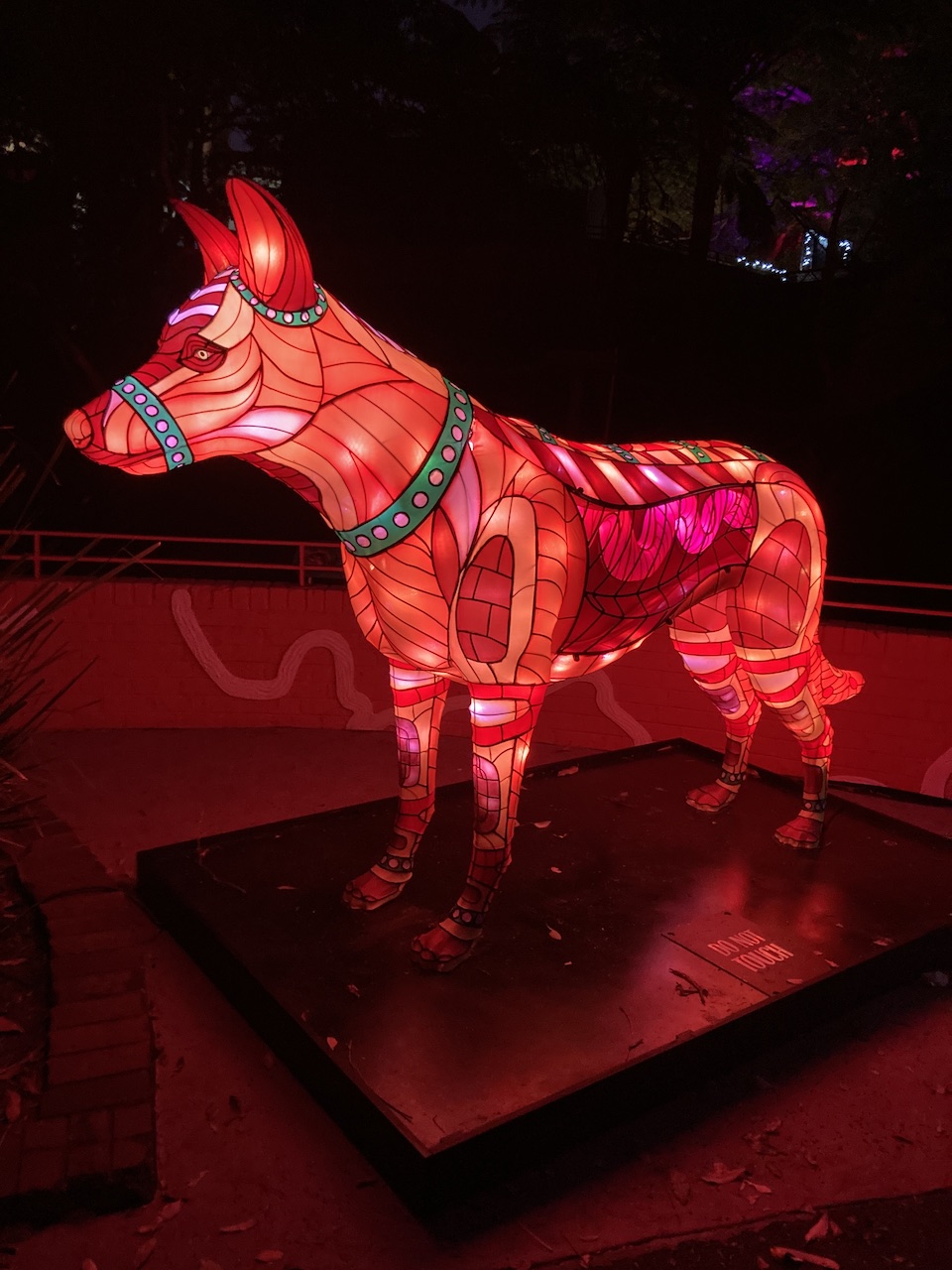 A Dingo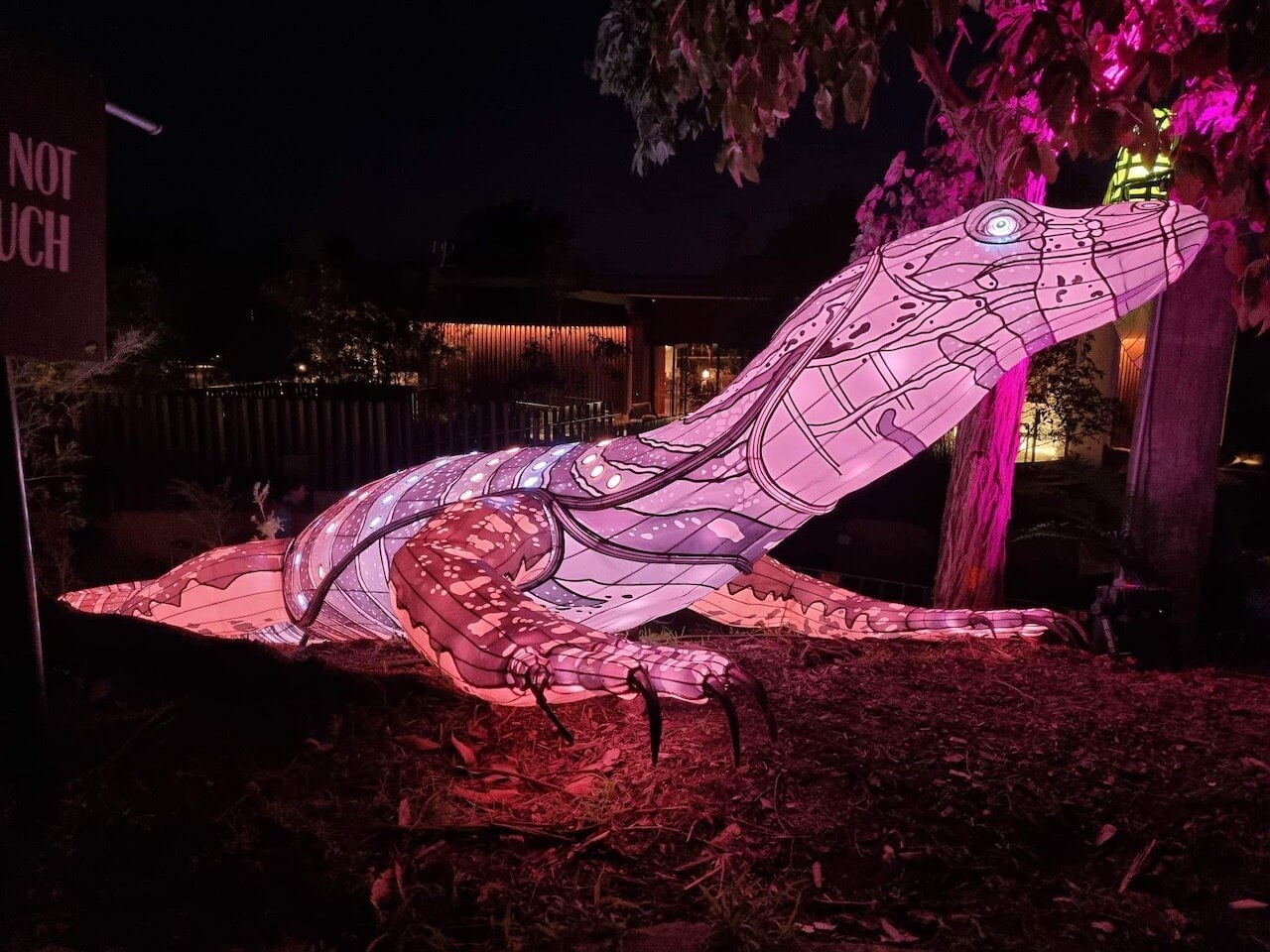 A Goanna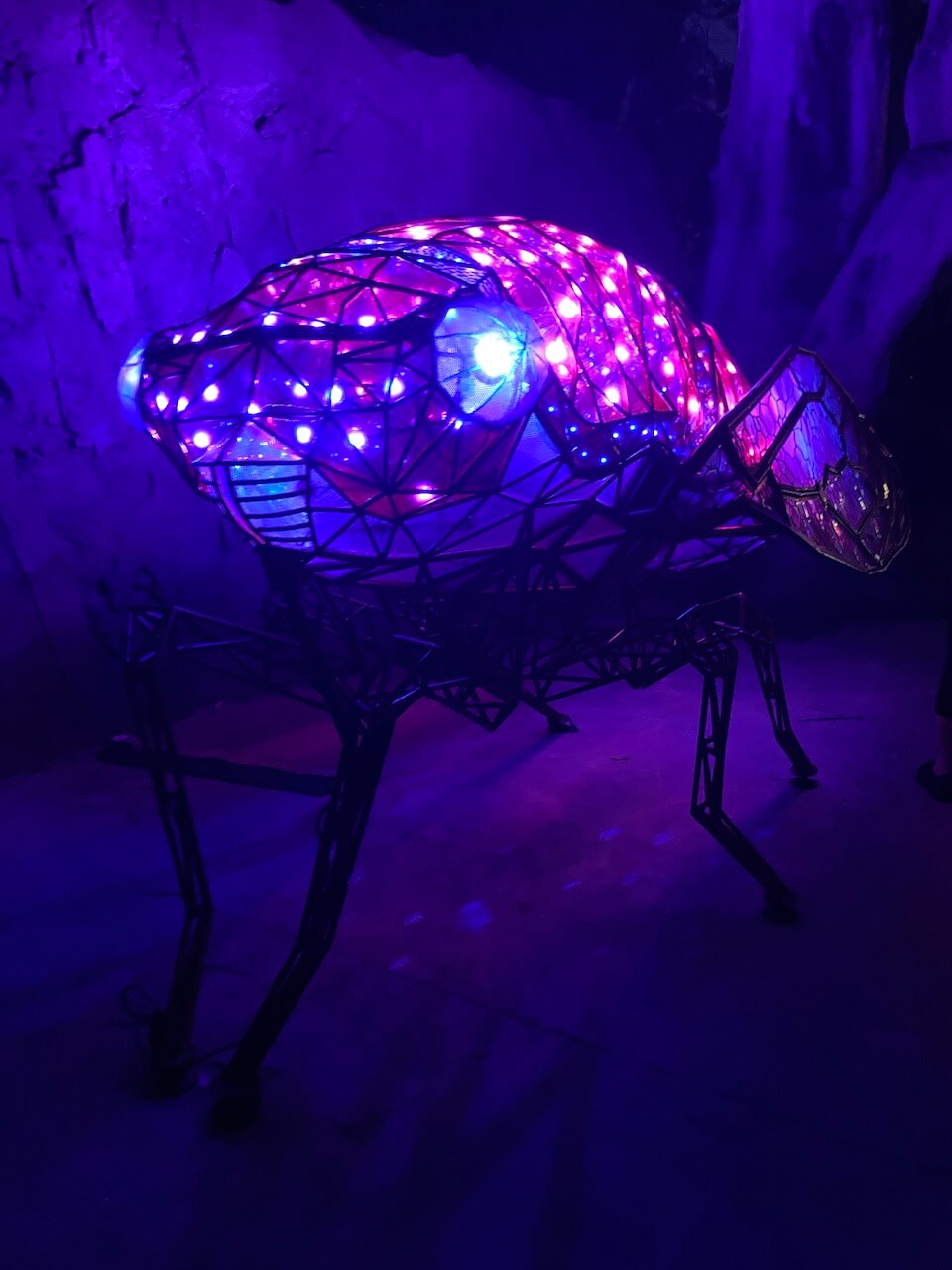 It doesn't take much to scare me and this fly was a bit scary. It made noises when you touched it!
Tigers.
More native Australian animals. The emu, possum and platypus.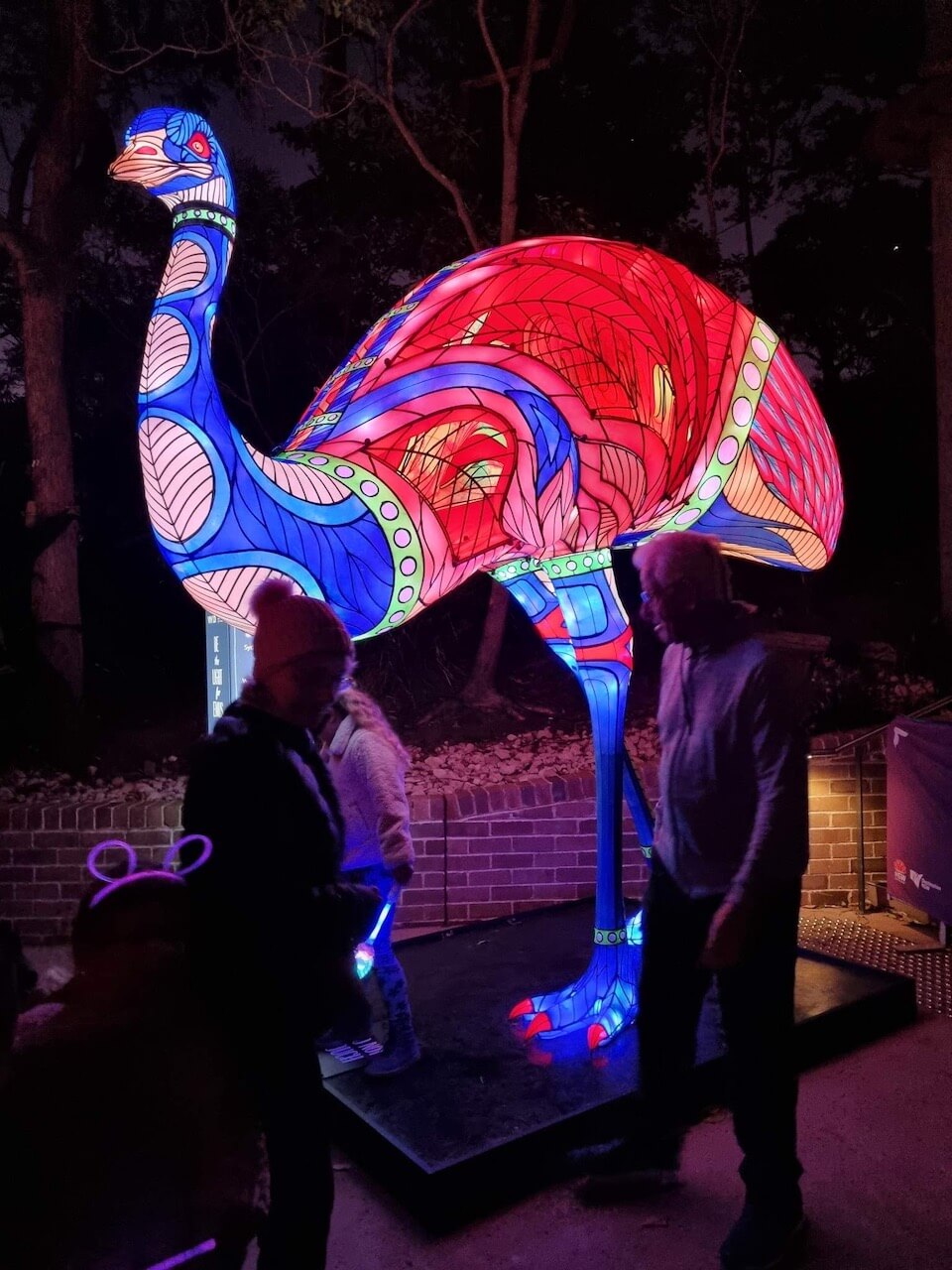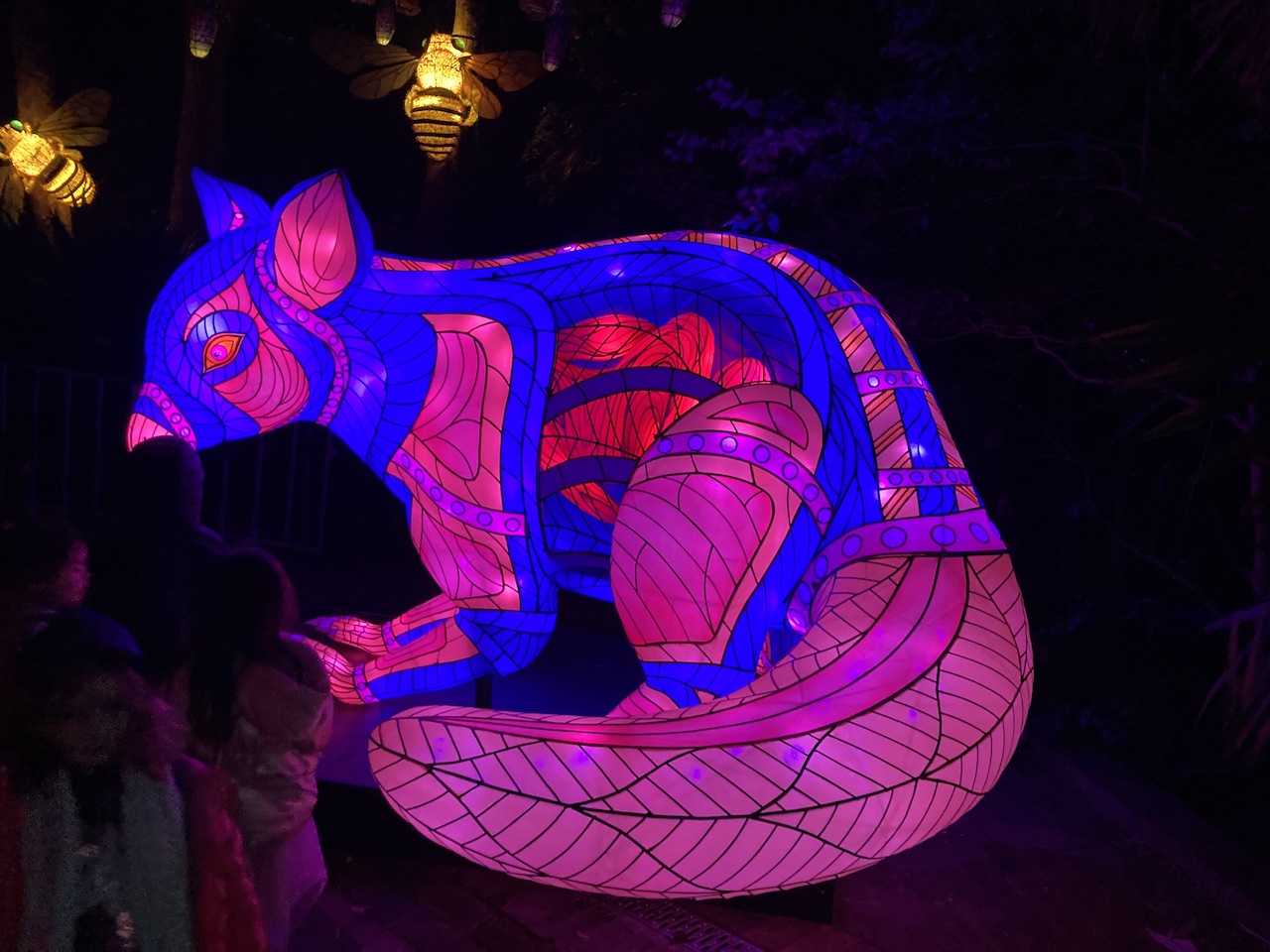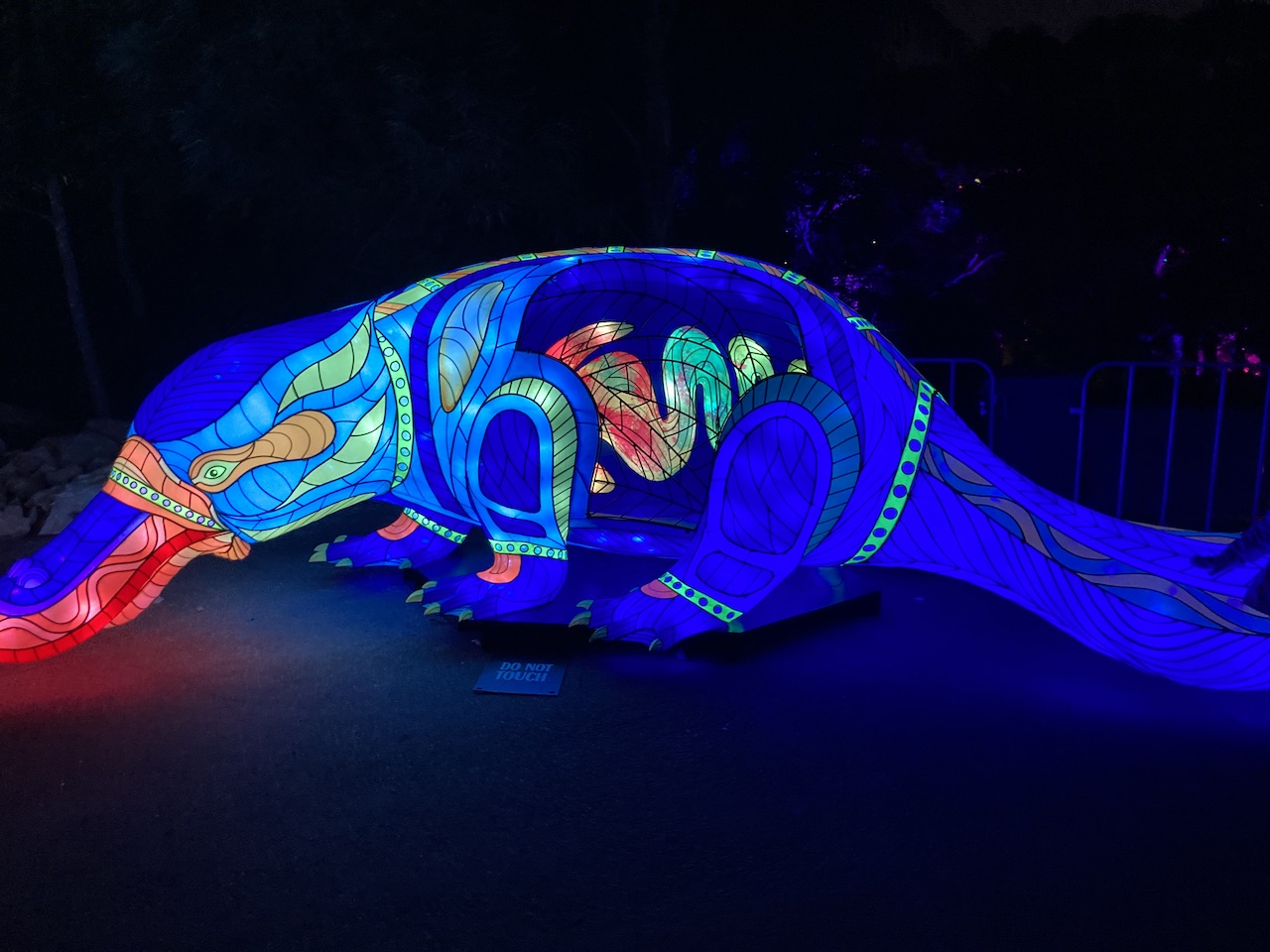 Gorillas
Me with my mates the Gorillas!
If you are looking for a magical and illuminating adventure the Wild Lights at Taronga Zoo is an absolute must-visit! I made a short video of my visit to Wild Lights at Taronga Zoo so you can get a better idea of what it was like. I hope you enjoy it.
Have a great day!