Hi everyone it's great to be back for this week's Friday Favourites link-up with Andrea and Erika. I hope you guys had a fantastic week and are ready and excited to say hello to the weekend. I know that I sure am! There are a few fun faves that I'm sharing with you guys today on this very cold and windy Friday. Thanks so much for being here today!
Cozy Moccasins
First up, I'm so excited that I bought a new pair of super warm sheepskin mocassins. My old ones really needed to go!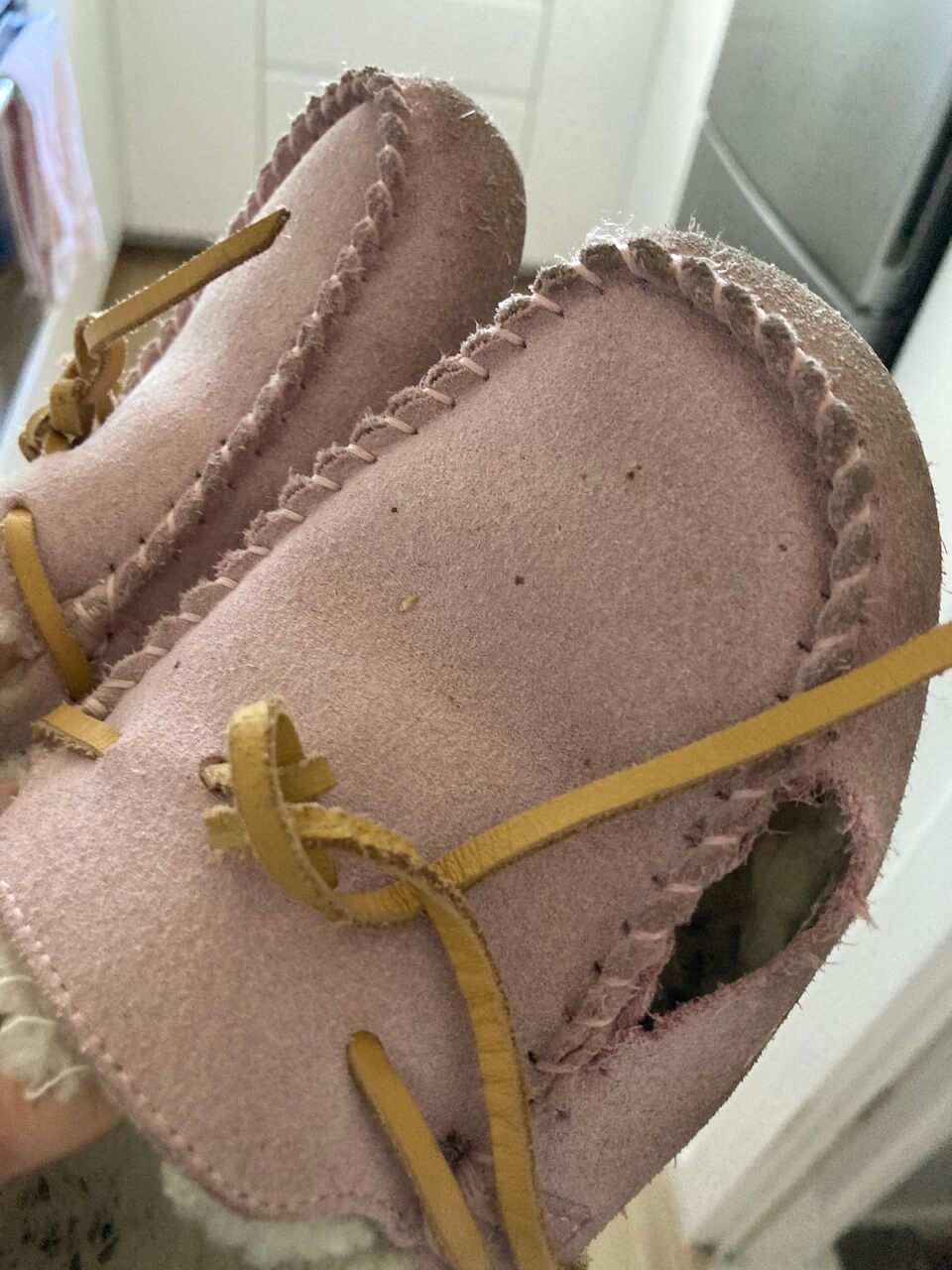 I love sheepskin moccasins and I wear them around the house all the time. The great thing about them is that they are not only comfortable, soft and warm but I also love that they have rubber soles with good grip. Making them excellent for when I'm doing chores around the house.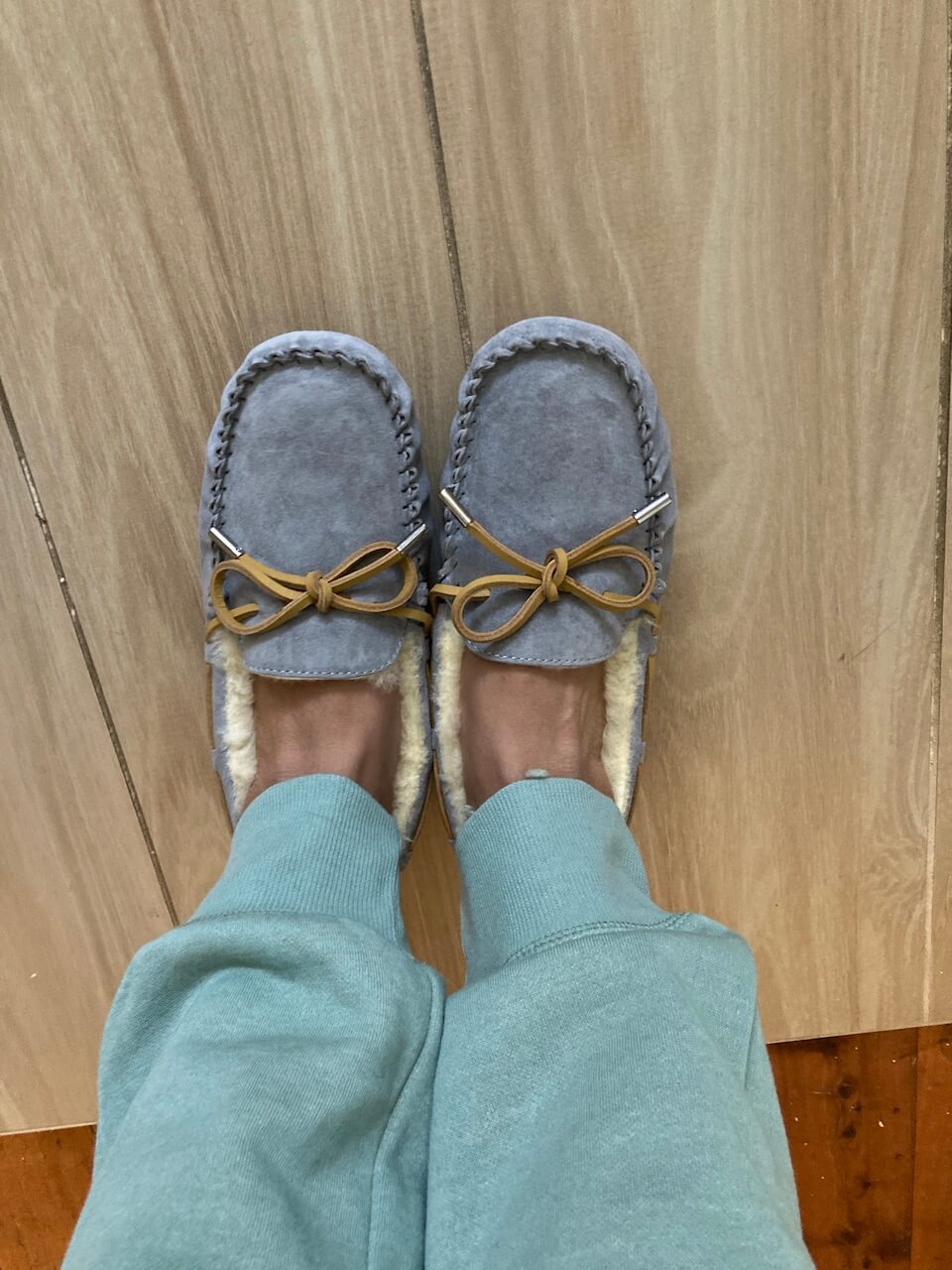 Golden Gaytime!
Even though it's been really cold, I still enjoyed a Golden Gaytime for dessert on Wednesday night. This delicious biscuit-coated ice cream is simply divine and a real classic Australian treat. It would have to be on the top of my list of favourite ice creams.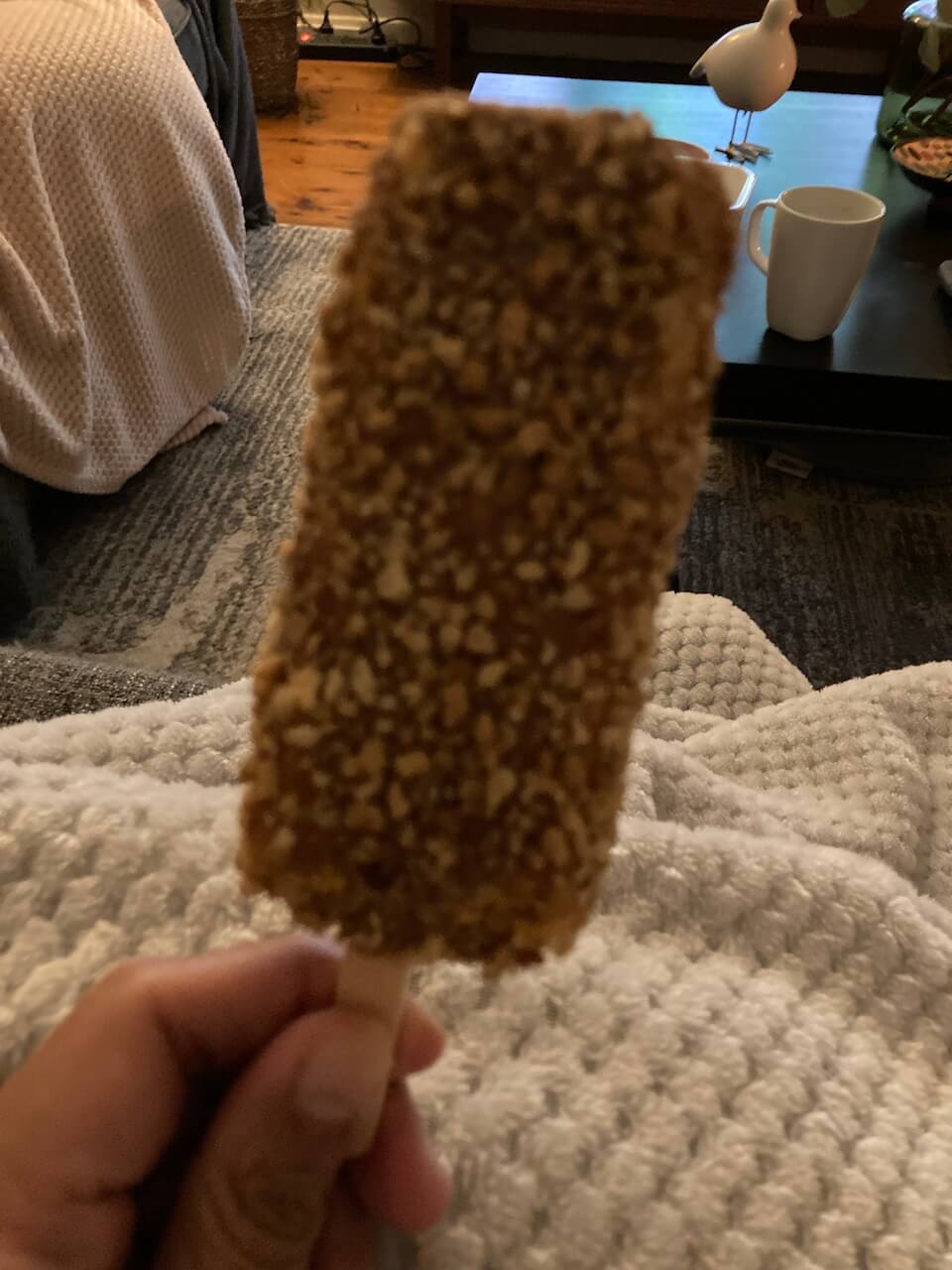 Oops, sorry about the blurry pic. But here's a clear one of the box.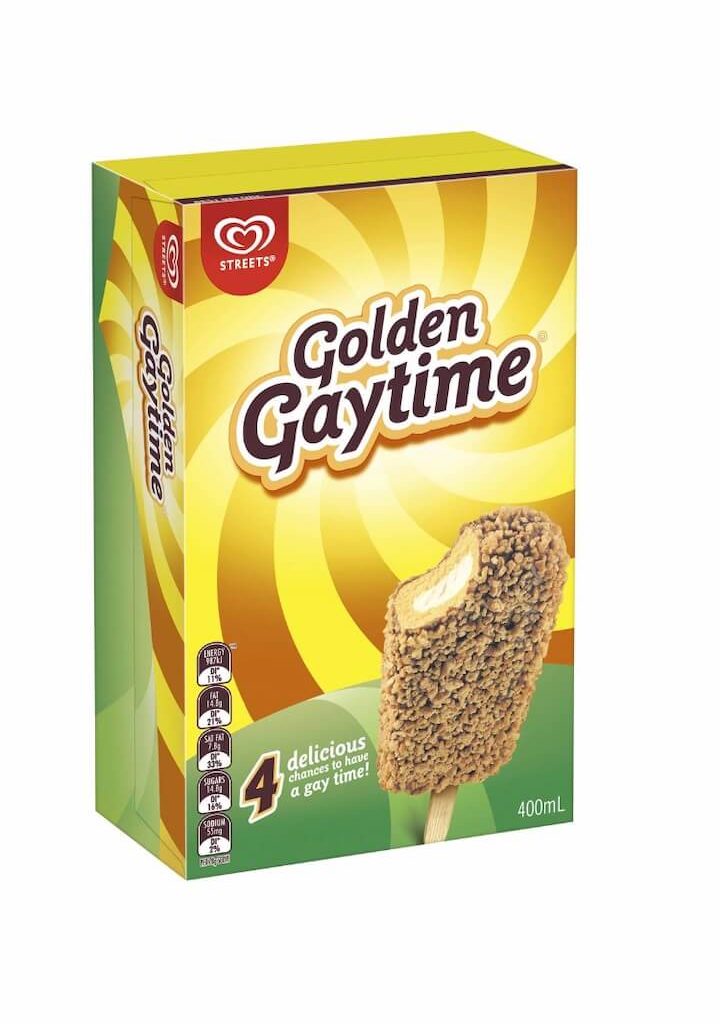 A Late Easter Bunny
I got a surprise chocolate Easter bunny with my online shopping order! They must have had excess stock but I thought it was a lovely treat. Thanks, Woolworths!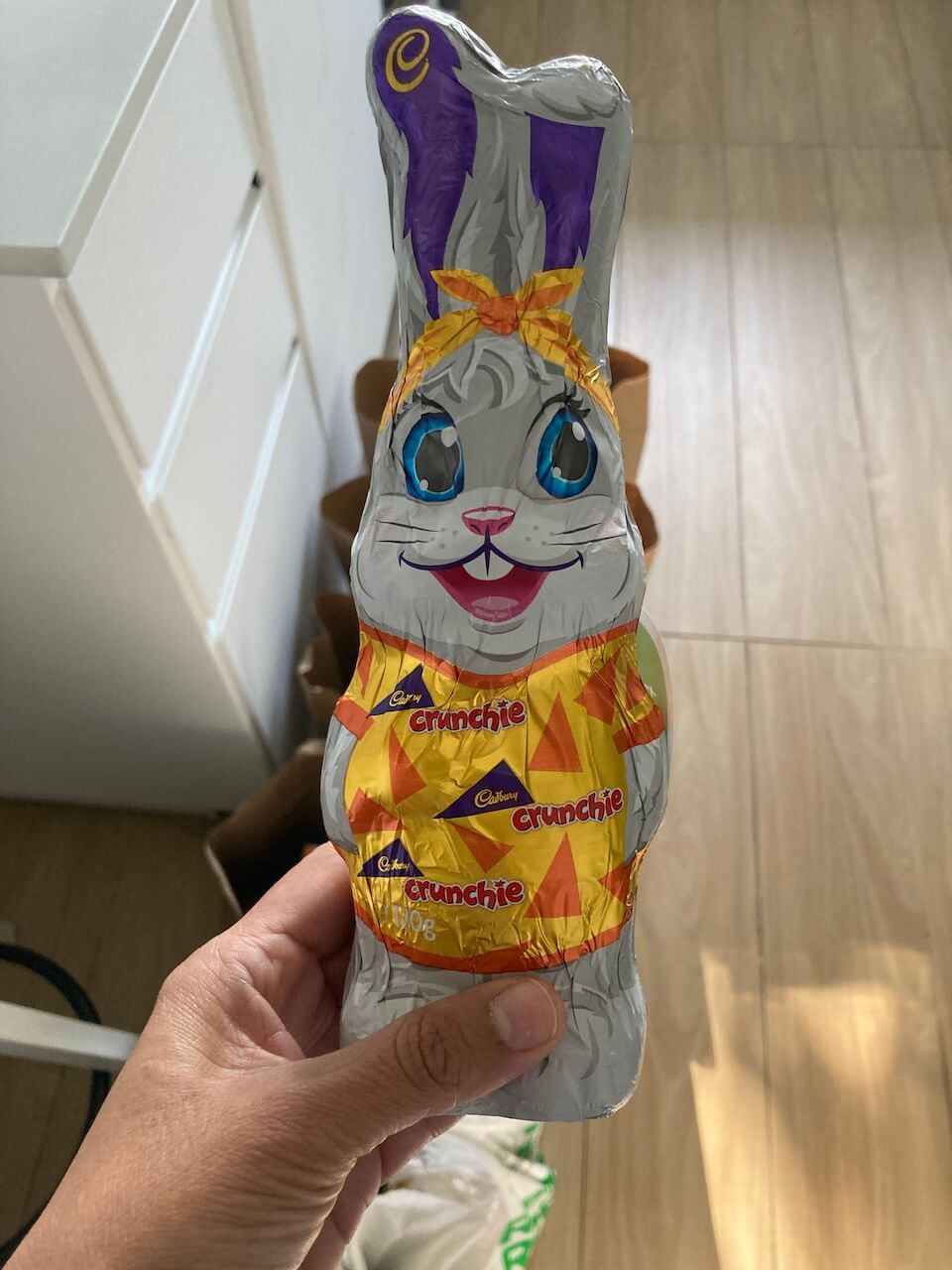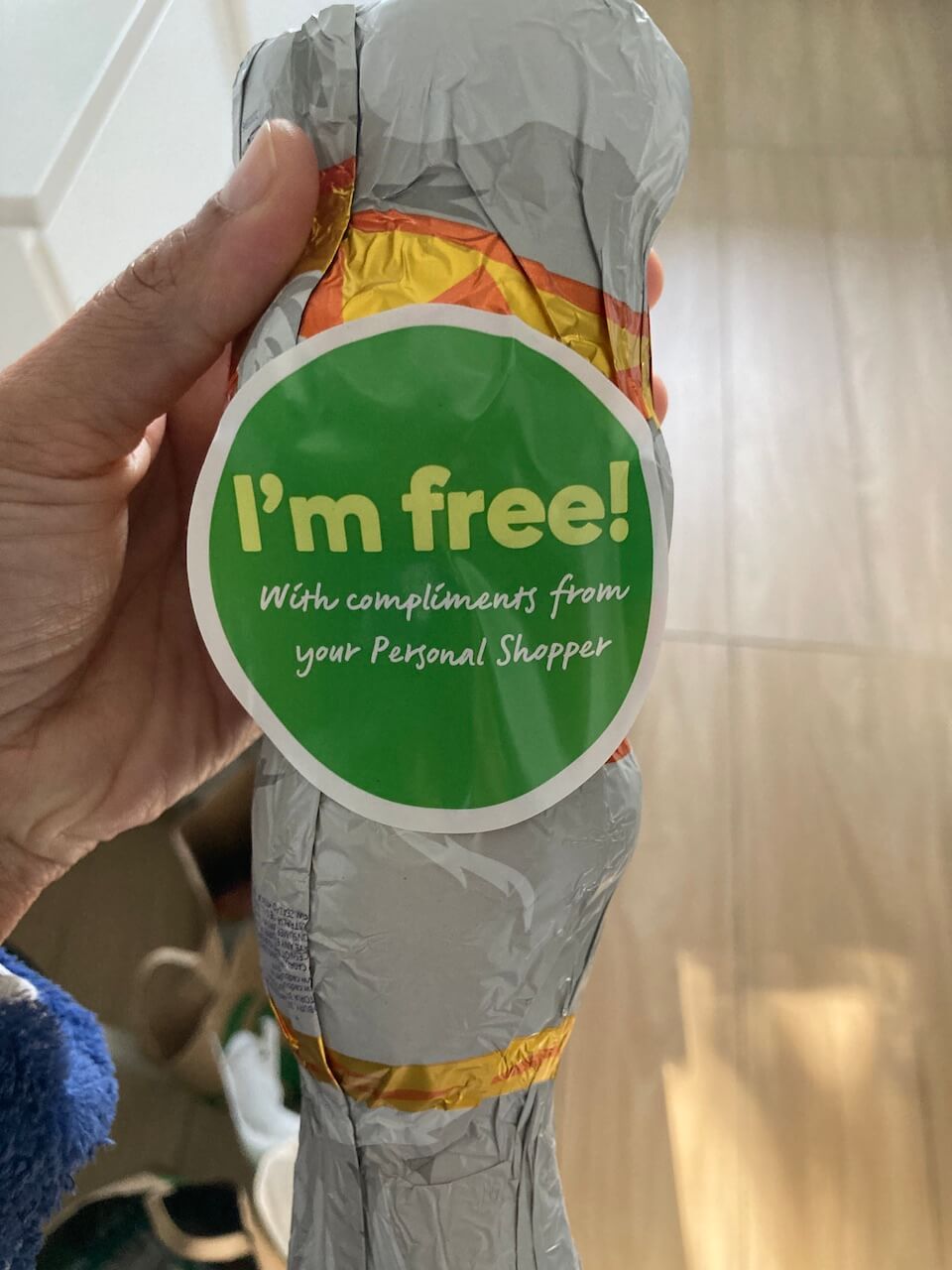 Pink Grapefruit
I bought this really nice Bundaberg pink grapefruit sparkling drink. Nobody else at home is a fan so I guess that I'll be drinking all six cans. But that's ok because they are only mini cans.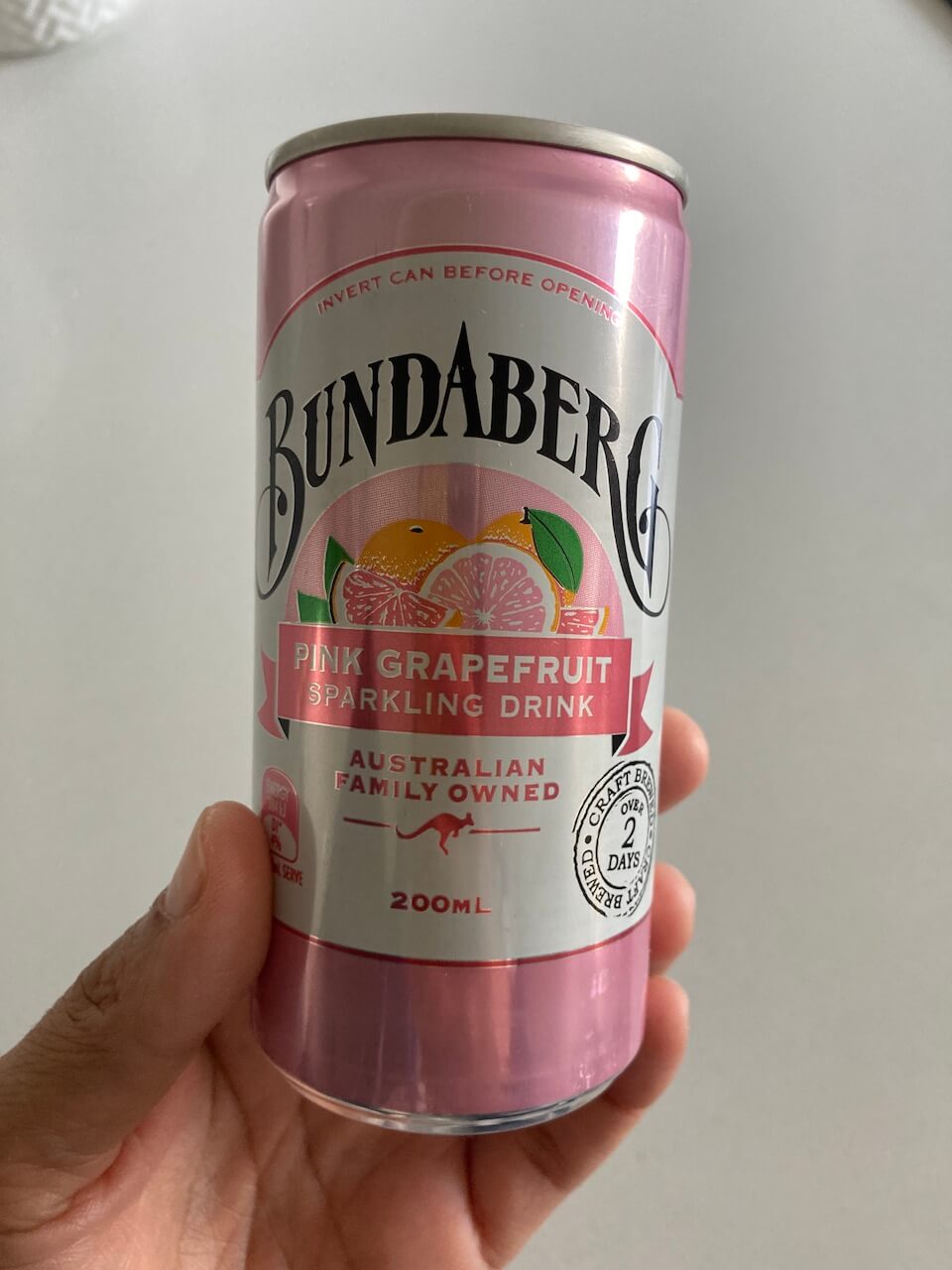 Focaccia
Sam's sweet girlfriend brought us some homemade beetroot and rosemary focaccia for us to try. It was so delicious and a lovely mid-week favourite.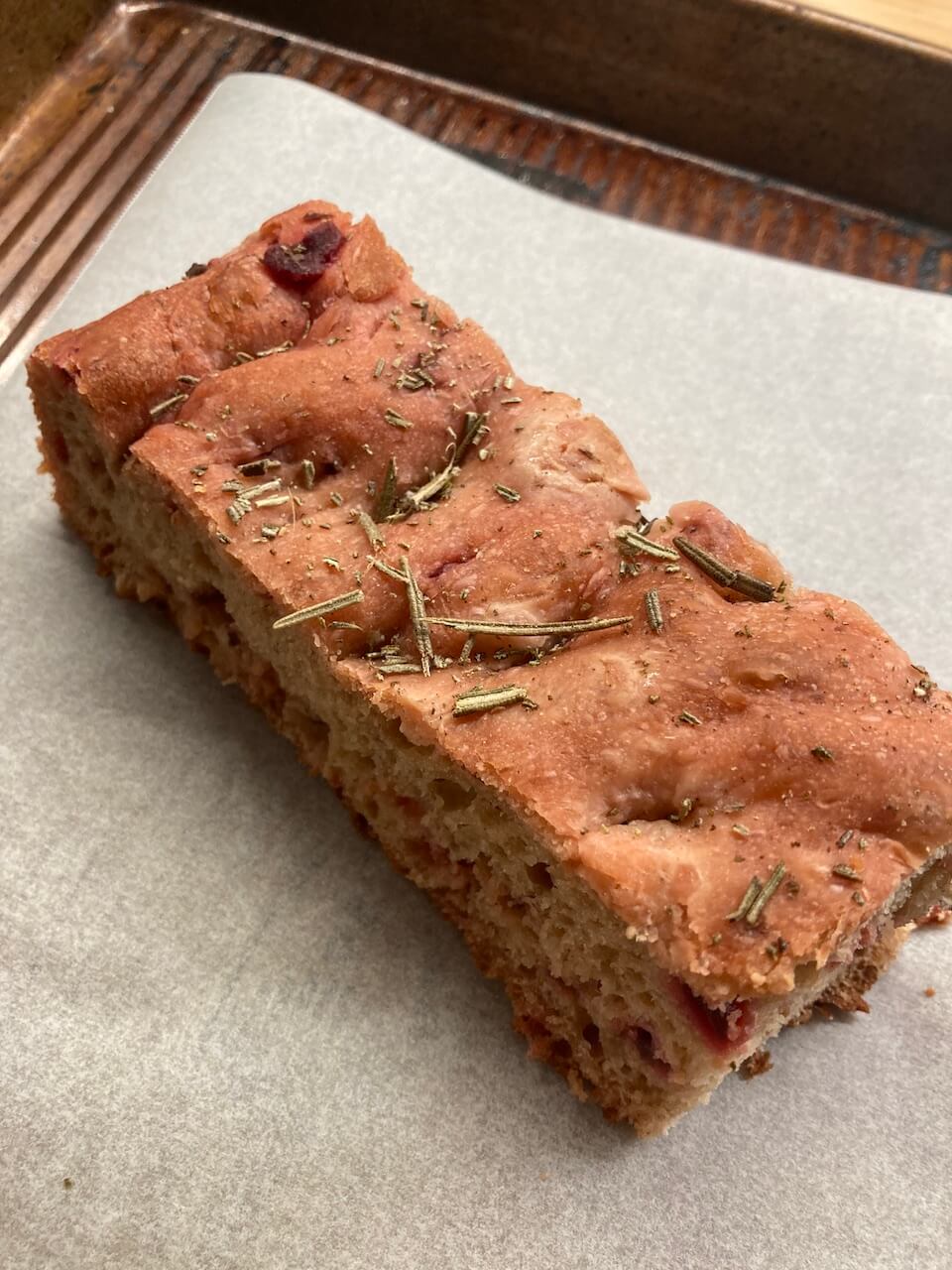 A Funny Quote
This came up on my Facebook feed and it made me laugh!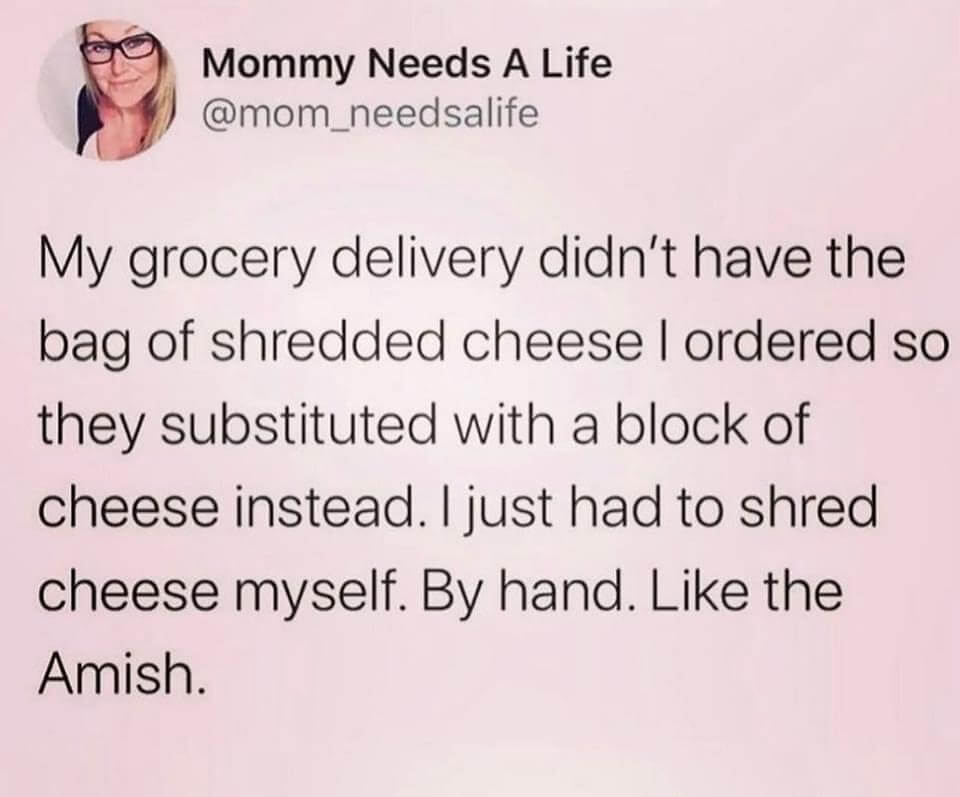 Crunchy Leaves
My walks to and from work are still a fun fave. On Tuesday I found some crunchy leaves on the footpath, so I stopped and crunched them with my shoes a few times just like I did when I was a kid.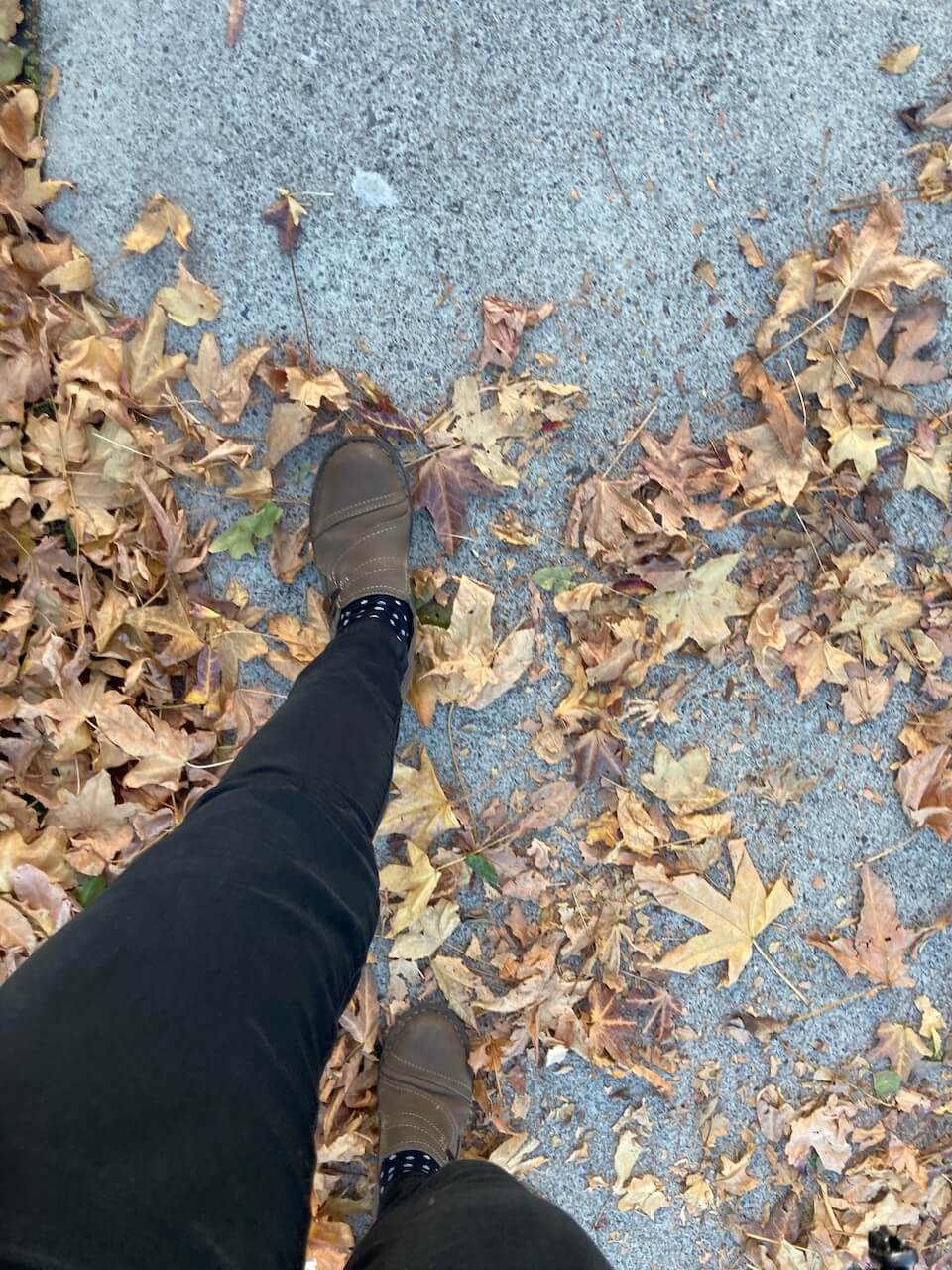 I used to have to walk through a park in Burwood to get to school. And there were so many crunchy leaves along the way. But we don't get many deciduous trees around where I live now so this was a real novelty.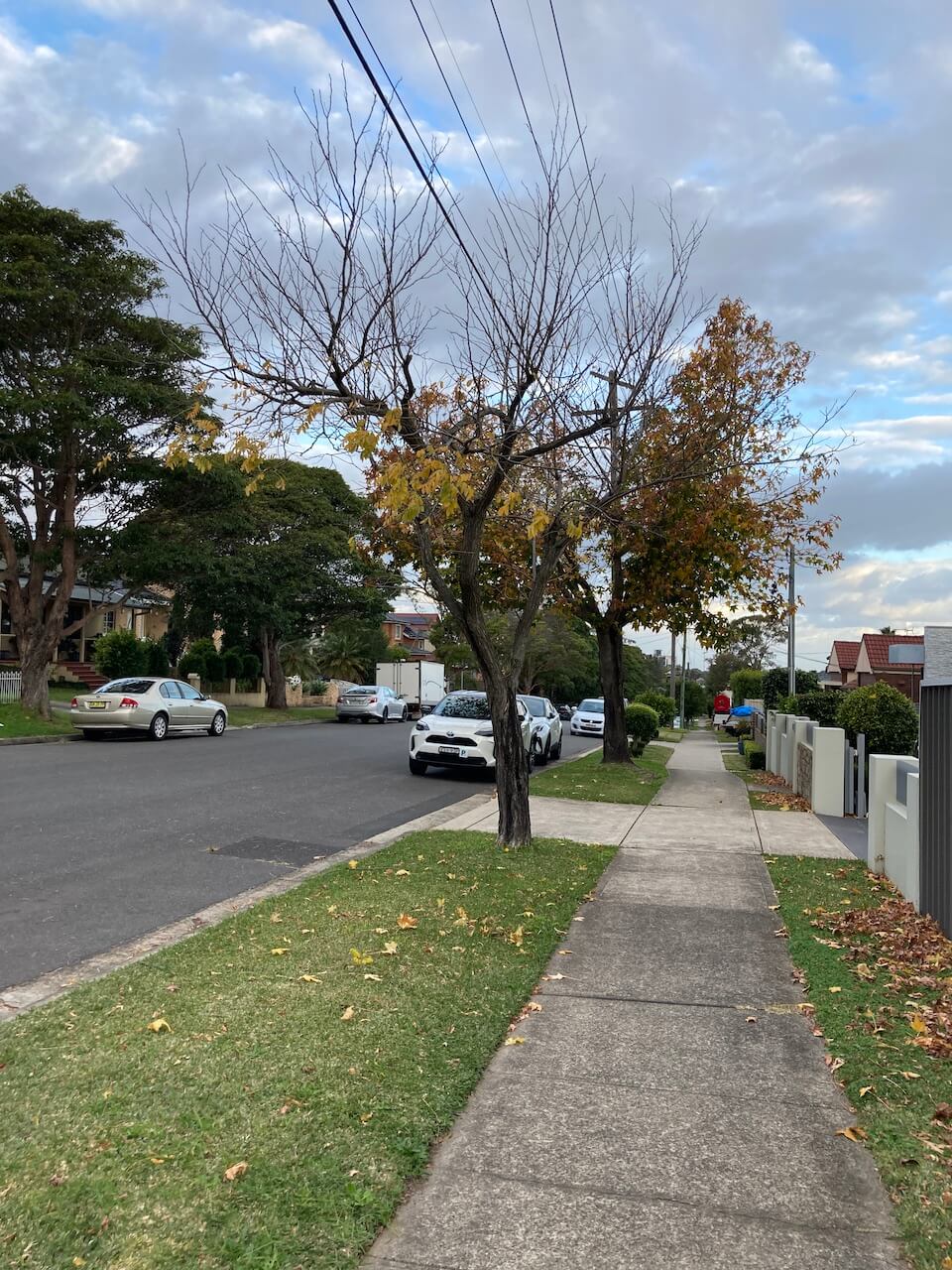 I think that this might be the only tree in the whole street that is losing its leaves.
Why?
This is not really a fun fave but it did make me laugh (I must have been in a great mood!). Why Oh why do teens put nearly empty packets back into the pantry or freezer?
I found this whole bag of nothing but three little berries taking up space in the freezer!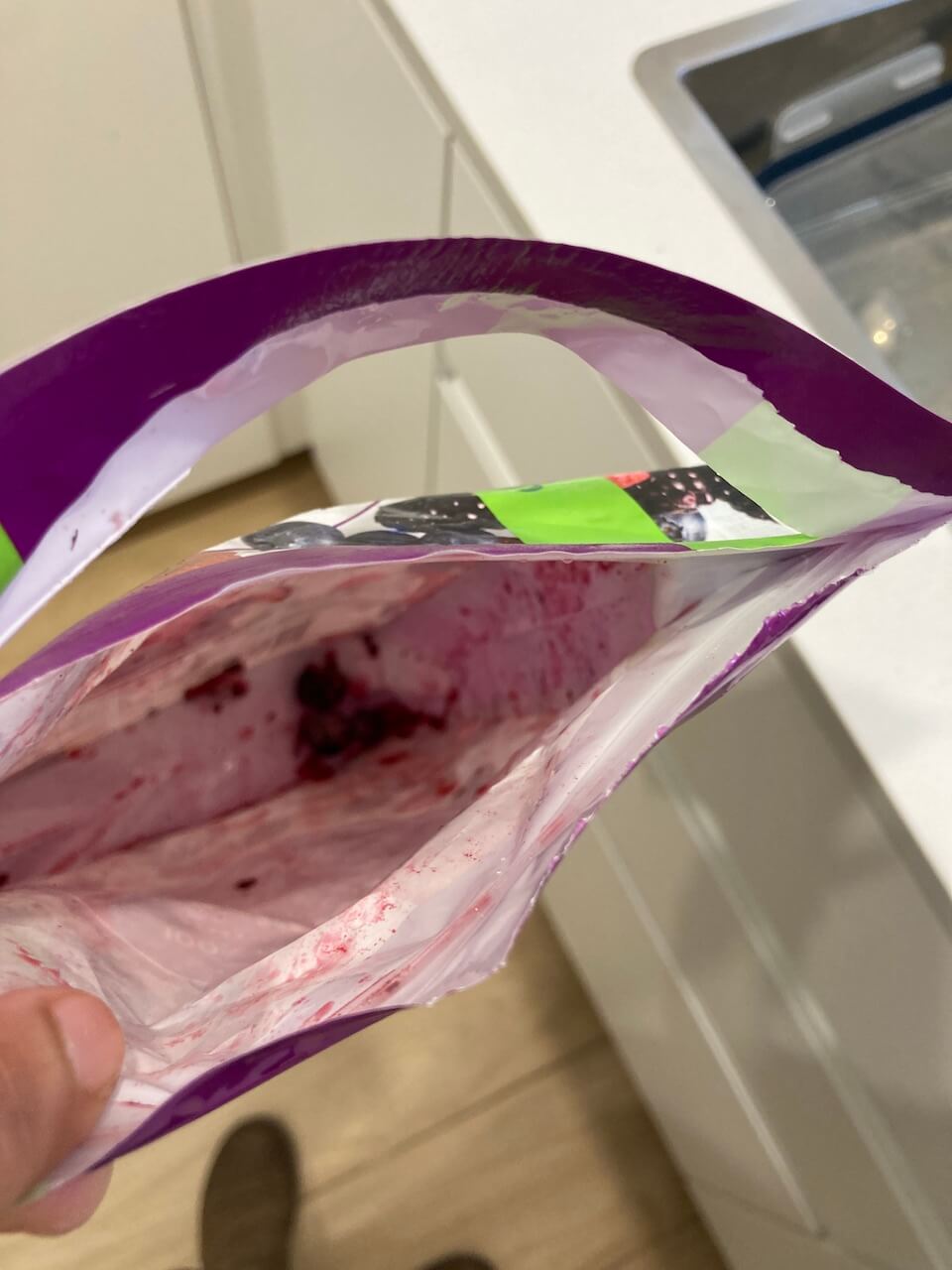 Smoothies
This Matcha powder from Amazon arrived on  Wednesday. I'm going to make some more Energizing Matcha Smoothies this weekend.
I love smoothies and that's why yesterday I did a whole post on Delicious and Healthy Smoothies. You can find it here.
Chloé
This lovely perfume I received as a Christmas present last year is really a big favourite! I only just opened it this week and tried it for the first time. I'm really fussy about perfume fragrances and I prefer subtle fresh scents over strong woody fragrances. Chloé is just perfect and I will have to add it to my list of favourite fragrances because I love it so much! I think I love it even more than Chanel Coco Mademoiselle and I never thought that any fragrance could trump that one!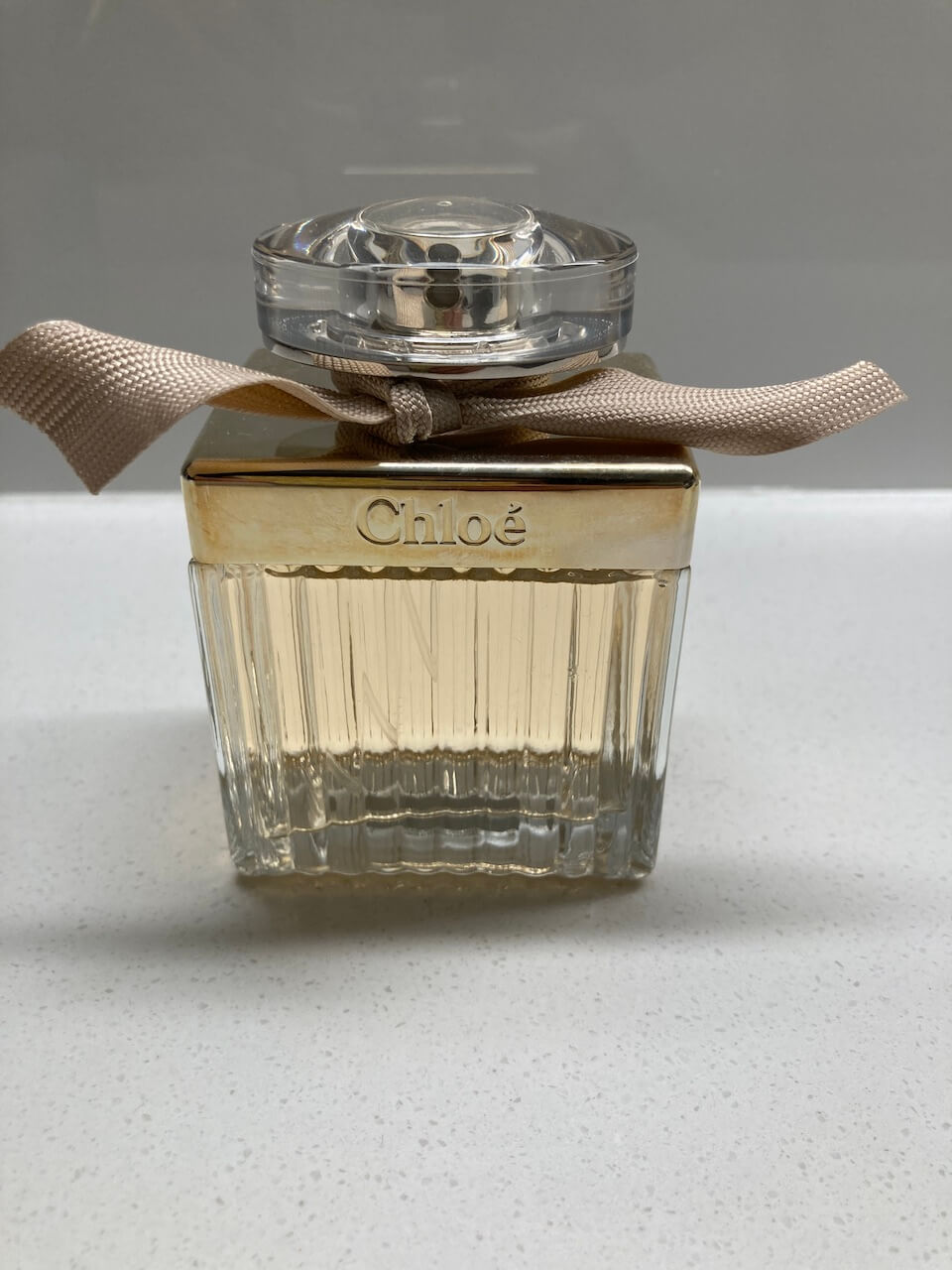 AirPods
The new AirPods I got from Luke and Sam for Mother's Day are amazing! I absolutely love them, they fit so comfortably and when I have them in my ears it honestly feels like I'm not wearing anything at all. To top it off the sound is also fantastic. They are so much better than the Jabra ones I bought a couple of years ago which hurt my ears. And they also stopped working properly after about a year or so.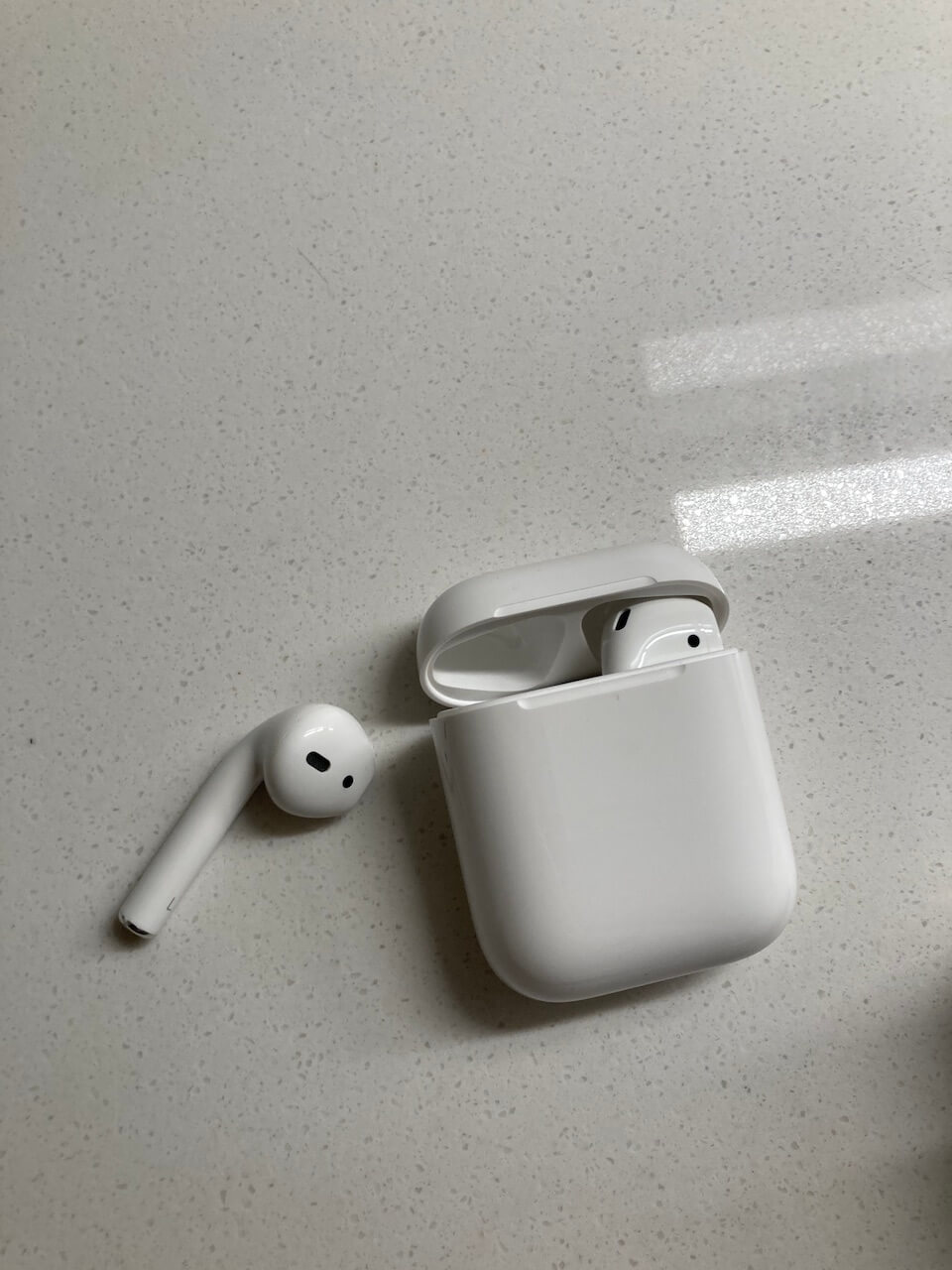 I have been listening to Belinda Carlisle on repeat. I especially love Heaven Is A Place On Earth, it's such a great song that takes me back to my teenage years.  Belinda Carlisle is coming to Sydney in November and I would love to go and see her in concert. I need a friend to come with me!!
And that's a wrap for a few fun faves this week. I'm really excited about this weekend because I'm off to see Vivid at Taronga Zoo tomorrow and I can hardly wait. I'll be sure to tell you all about it next week.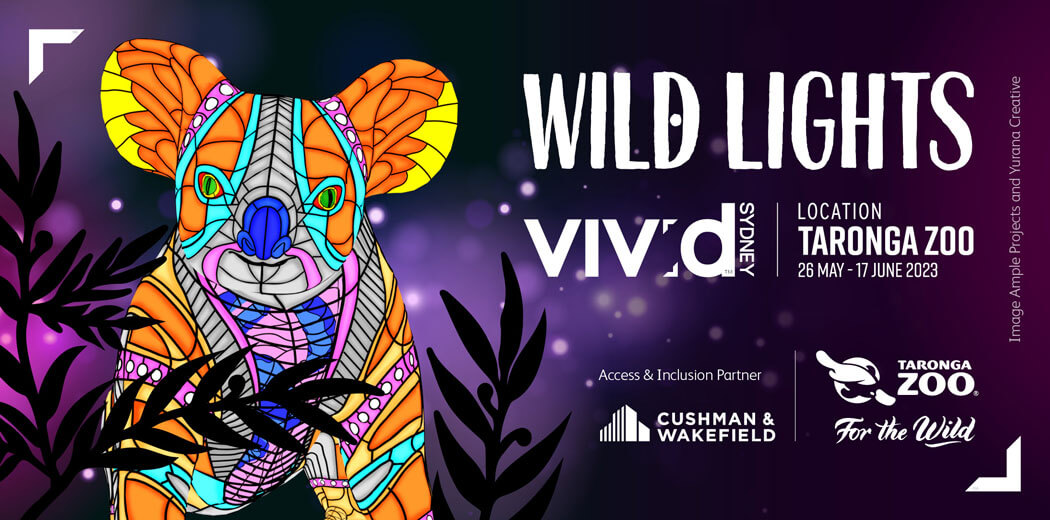 I hope you have a fantastic weekend
Happy Friday!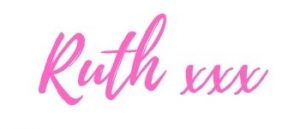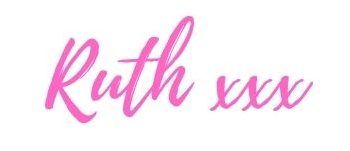 This blog post may contain affiliate links. If you click on the link and make a purchase I may earn a small commission at no additional cost to you. Thank you for supporting my blog!