Vivid Sydney is held every year and it is a festival of light and music. It runs for three weeks in May and June. Every year Sydney lights up with amazing building projections on famous landmarks and buildings throughout the city of Sydney. There are also beautiful light sculptures and Sydney truly comes alive during those three weeks. This fun festival brings thousands of people into the city during the winter.
This year was extra special and exciting because Vivid Sydney sadly had to be canceled in 2020 and 2021 due to COVID. But this year it was back, bigger and better than ever before!
My Visit To Vivid Sydney
I ventured into the city with a friend last week to have a look at the dazzling light displays around Circular Quay. It was a cold night and I made sure to wear an extra warm jacket. But with so many people around I hardly felt cold at all.
It was super crowded as I had expected but I really felt that it was really well organised. There were lots of staff giving clear directions. And many areas were blocked off so that the flow of people went in one way and out another. This meant that there were no jams and although everyone walked at a snail's pace. The flow of the crowds ran pretty smoothly. I hadn't been to Vivid for many years so I really noticed a dramatic difference in how well it was organised.
There were so many food stalls offering delicious food options right in the middle of all the light action. Cafes, restaurants, and pubs were all open so it was easy to find somewhere to enjoy a meal. This was really great because when I went to Vivid many years before we really struggled to find somewhere to eat where the queues weren't a kilometre long and were starving!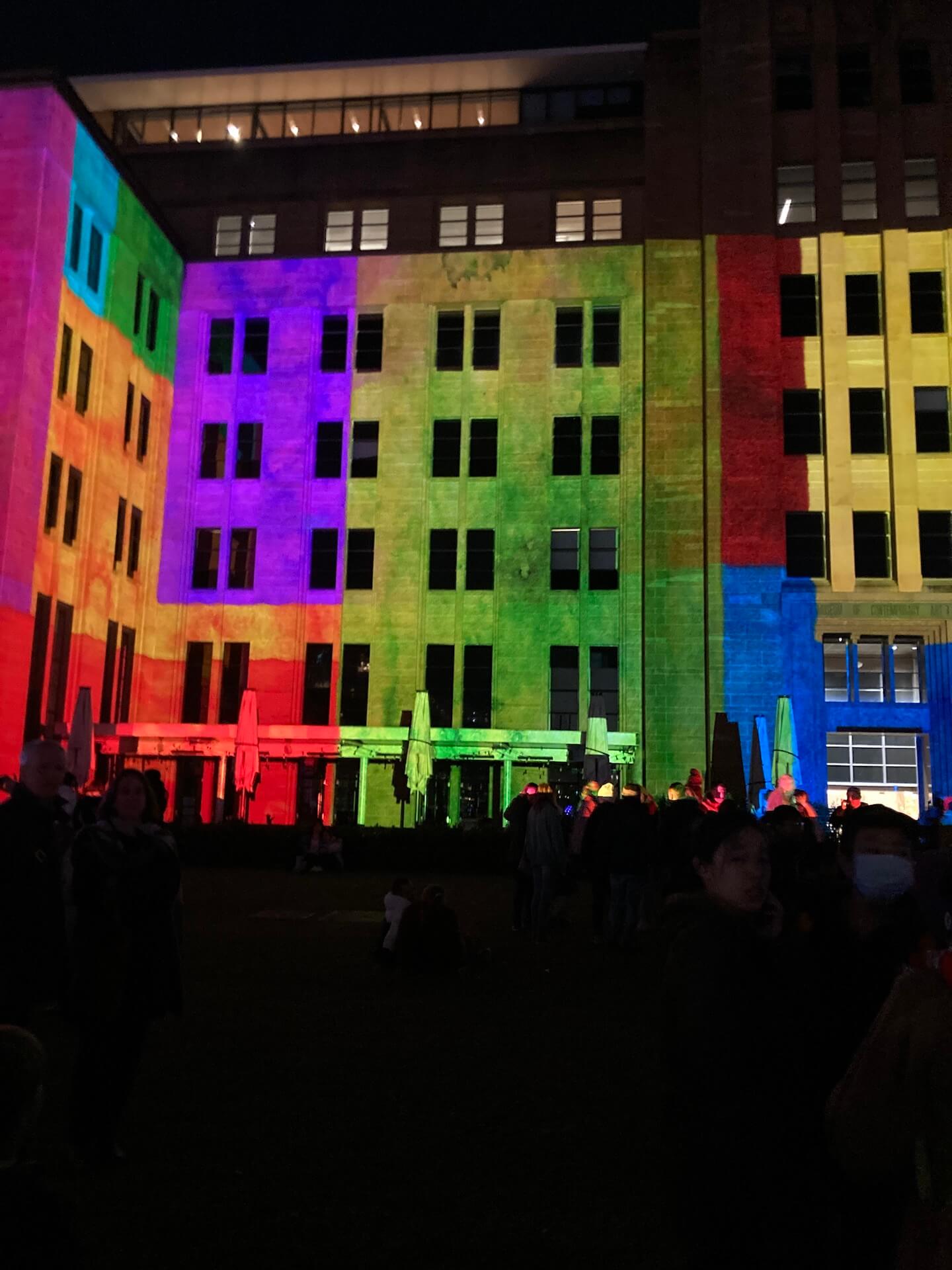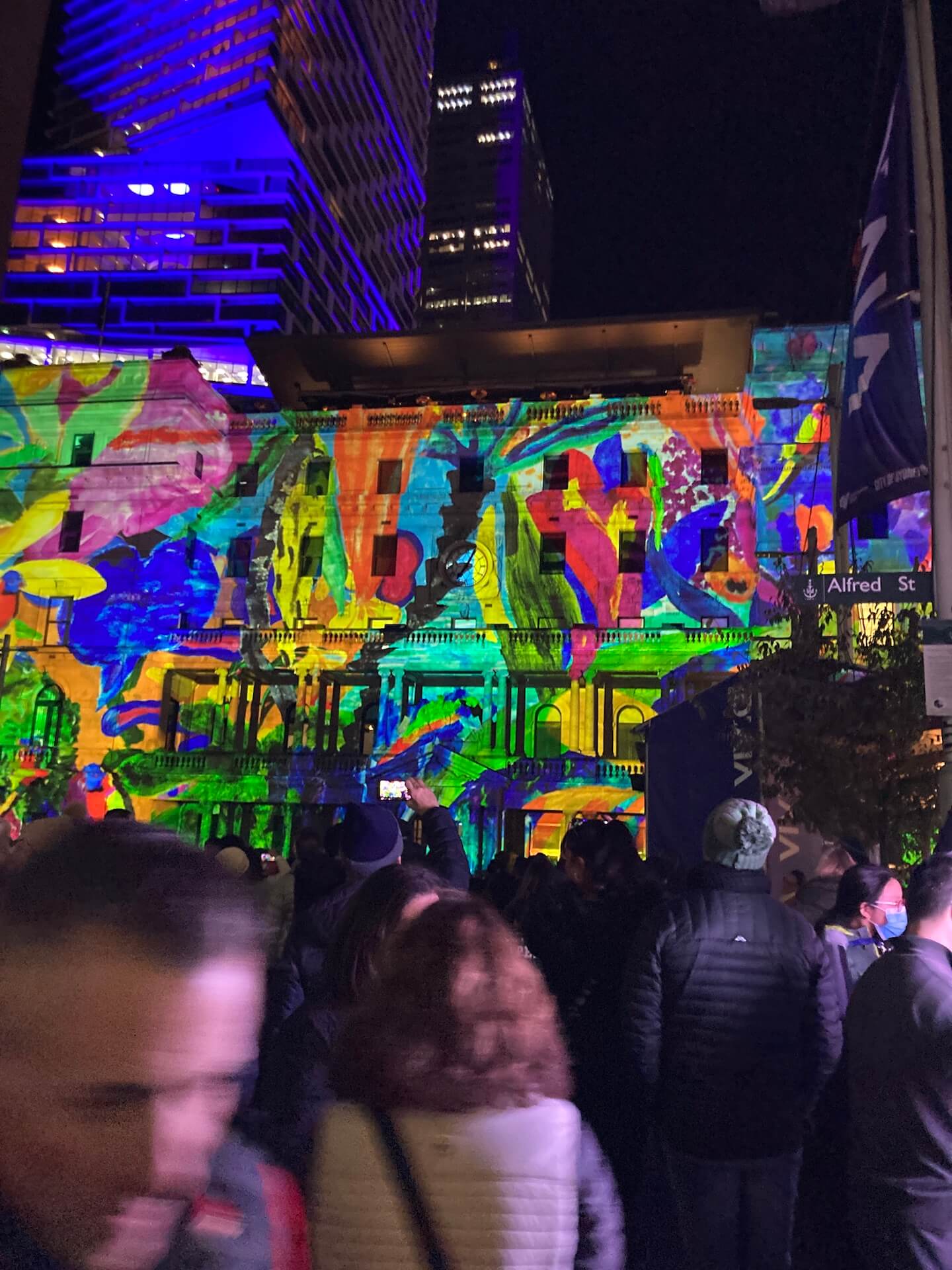 I loved the projections onto this building which is called Customs House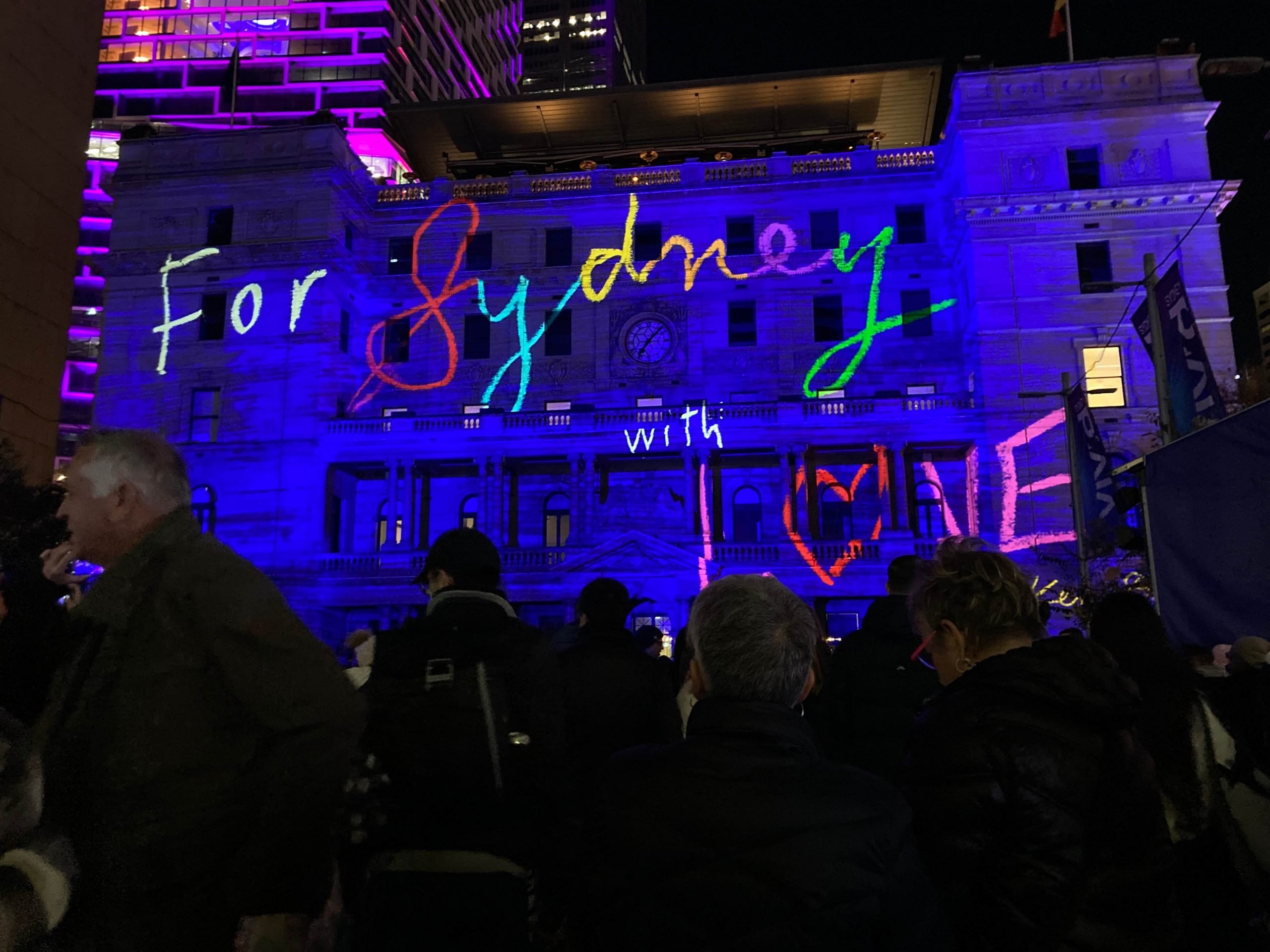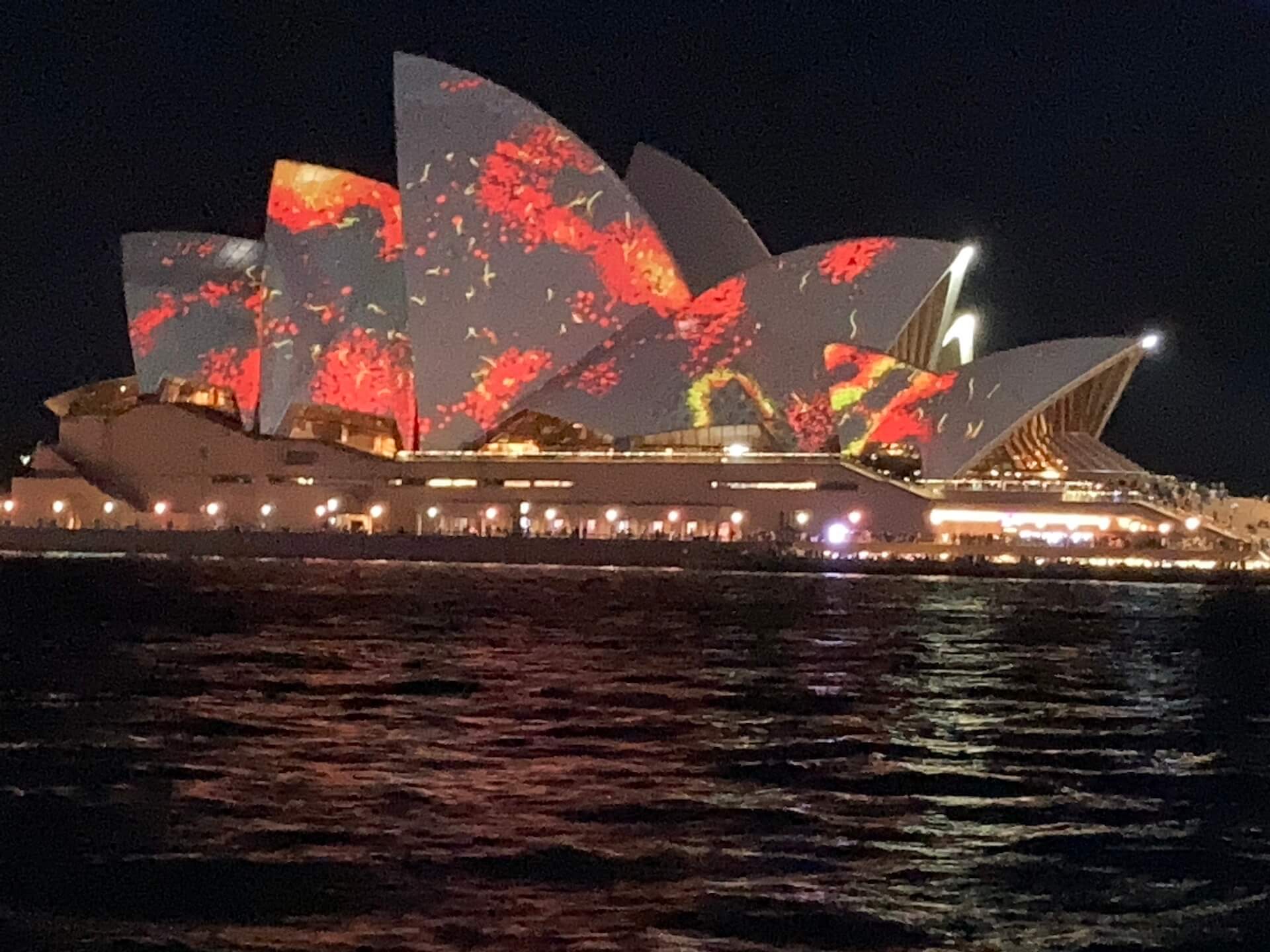 The beautiful Opera House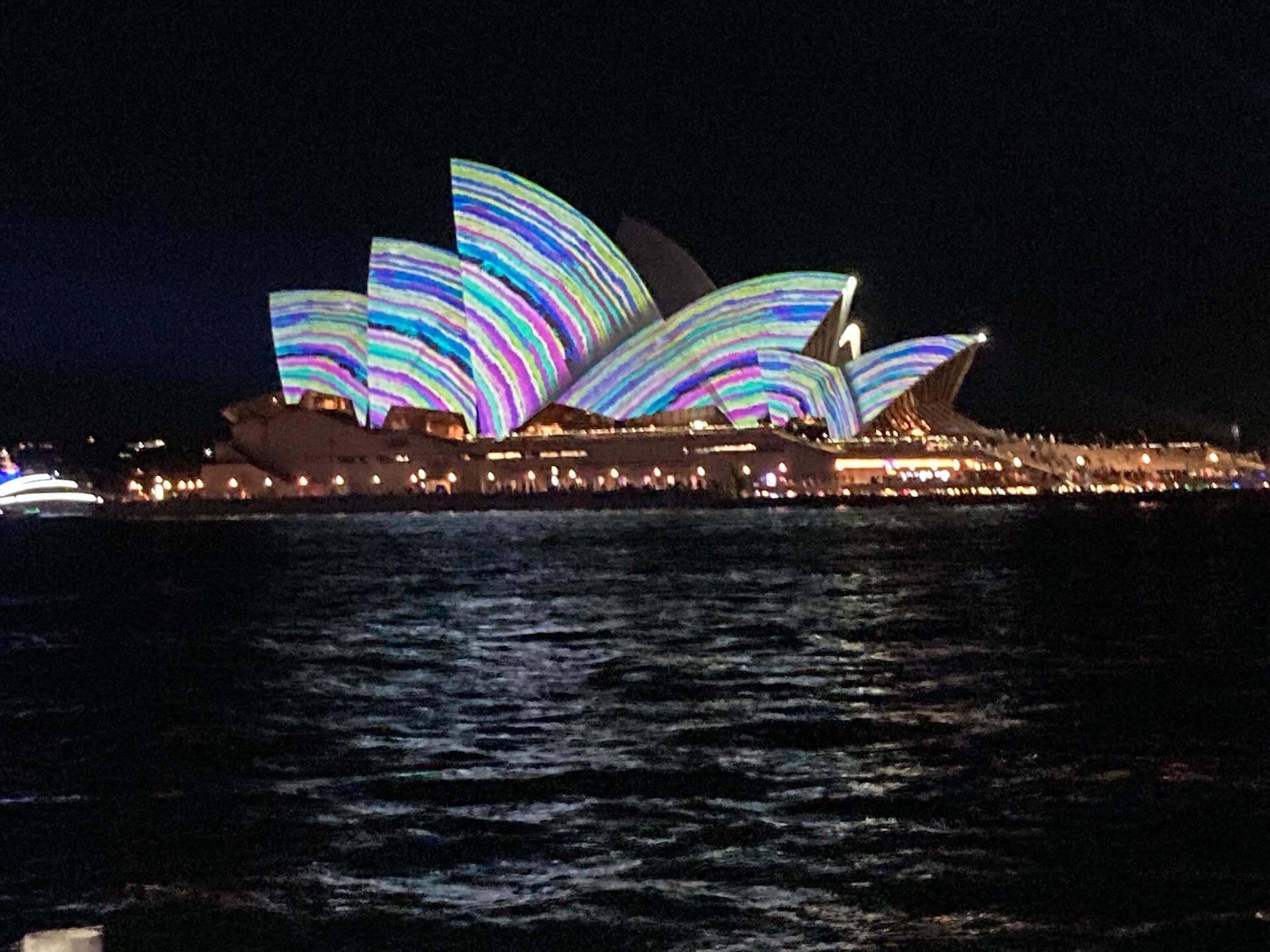 A light sculpture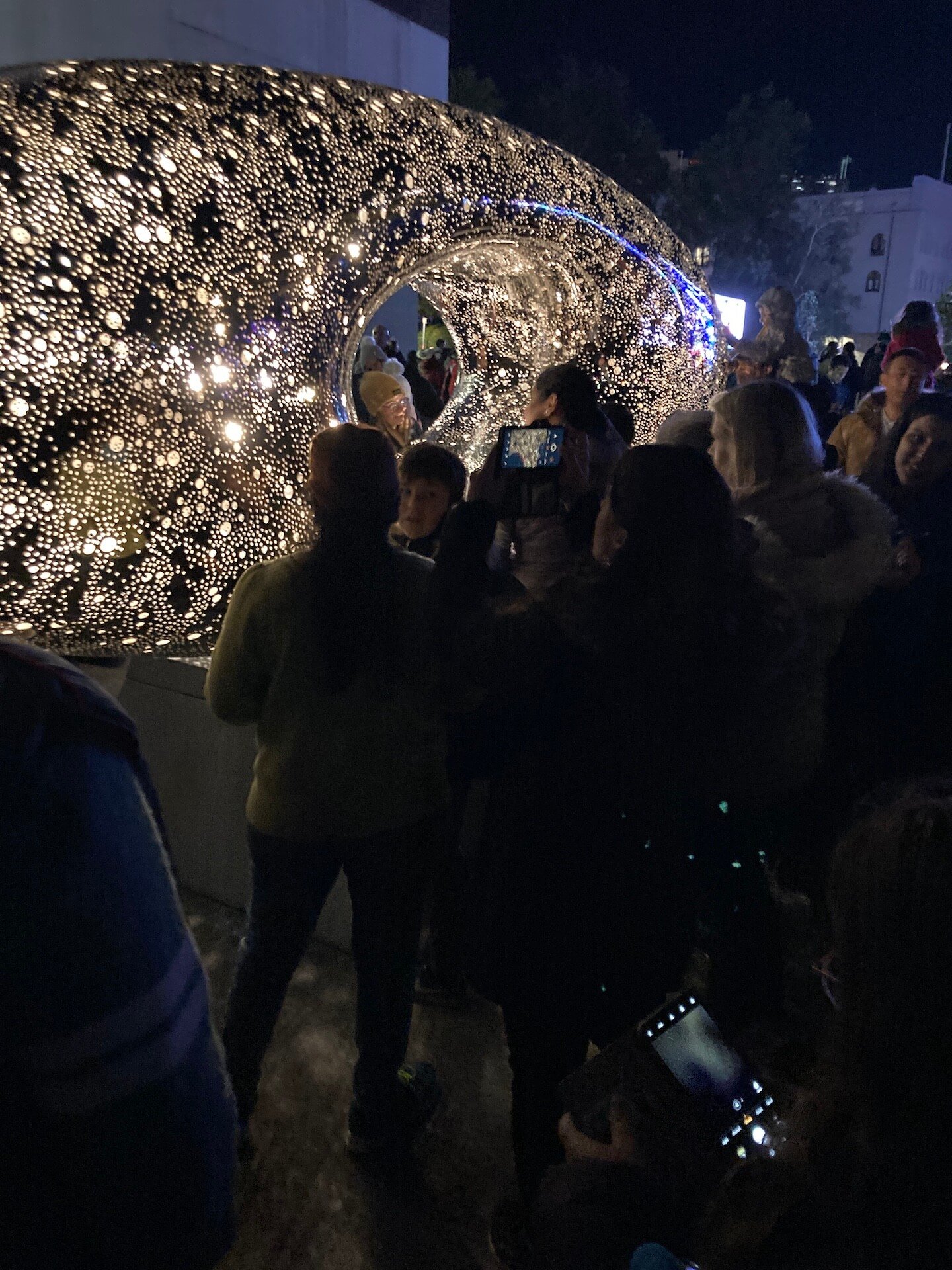 Circular Quay foreshore
So many people!
A Video of Vivid Sydney
I have added a quick video I did but I am not sure of the quality or if it will play back properly for you. It's the first time I have tried this so fingers crossed that it works.  🤞🏼
It was a beautiful night and I had a lot of fun seeing the Vivid Sydney festival. If you would like to see a previous post about Beautiful Sydney during the day, you can find it here.