The benefits of dramatic play in early childhood education are really quite amazing. Some of these benefits include language development, promoting problem-solving skills, encouraging physical development, as well as creativity and imagination.
What Is Dramatic Play
Dramatic play is where a child pretends to be someone else. They will take on the role of that other person or character. When kids are involved in fun dramatic play they will typically copy actions or speech and act out scenarios. These scenarios may come from real-life experiences or they may be inspired by fantasy.
Some Examples Of Dramatic Play
Pretending to be a parent and looking after dolls in the home corner
A child who pretends to be a baker and makes cakes in the sandpit.
When a child pretends to be a superhero and runs around pretending to fly.
When children use a workbench and tools and pretend to be builders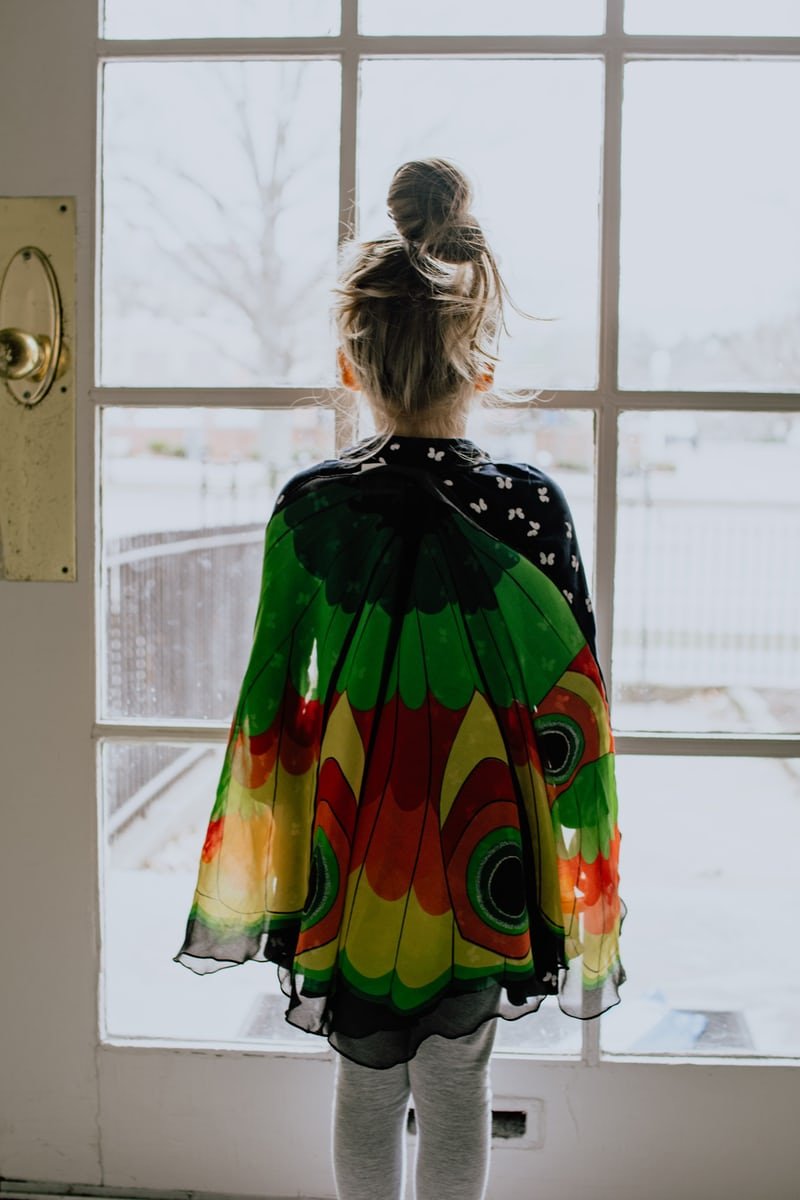 Types of Dramatic Play
Structured play
Structured play has definite guidelines where children are given a fixed scenario for them to play. For example, an educator may set up a hospital or restaurant within the dramatic play area of a classroom. They will then provide specific props, dress-ups, and provocations for the children. Then it is up to the children to decide what roles they are going to choose and delegate within this dramatic play setup.
Unstructured Play
Unstructured play is when children freely choose or create their own play scenarios. They will then use any resources they find to create their own settings.
The Importance Of Dramatic Play
Dramatic play may just seem like playing but it is an incredibly important learning process that helps children's development.
It helps parents and educators to connect with children in new ways.
Dramatic play gives children the opportunity to think symbolically
During dramatic play Children can take the lead and parents or educators can follow the child's interest.
The Benefits Of  Dramatic Play In Early Childhood Education
Improves Language And Communication Skills
Dramatic play fosters language development. It inspires children to communicate their ideas and suggestions to their peers. In addition, it may expose children to new words that they may not come across daily.
Furthermore, dramatic play can also be a safe and non-threatening inviting experience for shy children. Children who are more reserved may really benefit from fun dramatic play experiences. Eventually, they may feel comfortable enough to express themselves verbally as they join in group play.
Promotes Thinking, Learning, And Problem-Solving Skills
During dramatic play, children will have the opportunity to express their thoughts and ideas.  As well as learn to listen to the ideas and suggestions their peers have to offer. In addition through dramatic play, children will learn important negotiation skills when things don't go their way.
Children will also be challenged with abstract concepts when they are involved in dramatic play. This is because children will learn to use symbols and different objects to represent different meanings.
Dramatic Play Encourages Physical Development
Children will tend to move about more when they are engaged in dramatic play. They may pretend to run around and fly like a superhero or they may crawl around pretending to be a dog or a cat. When children are busy playing in the sandpit pretending to be builders. They will be giving their muscles a good workout as they dig and empty out heavy buckets of sand.
Encourages Imagination And Creativity
Children create stories, act out roles and use their imaginations during dramatic play. They will also substitute objects to represent other things. For example, during sandpit play children may use small twigs or leaves to represent candles for a birthday cake that has been made out of the sand.
Supports Emotional Stress
Dramatic play can also provide children the opportunity to sort out feelings of stress or anxiety. At times children may find events in their lives scary or difficult to understand. They may use dramatic play to re-enact these real-life events. This can help educators or parents have some awareness of what the child may be experiencing or feeling. They can then offer much-needed help and support.
How To Encourage Dramatic Play 
The benefits of dramatic play in early childhood education are very important. Therefore children should be encouraged to participate in dramatic play whenever possible. It has so many wonderful learning benefits and opportunities as well as being great fun for them! It is quite easy to set up some really inviting dramatic play setups either at home or in early childhood centres.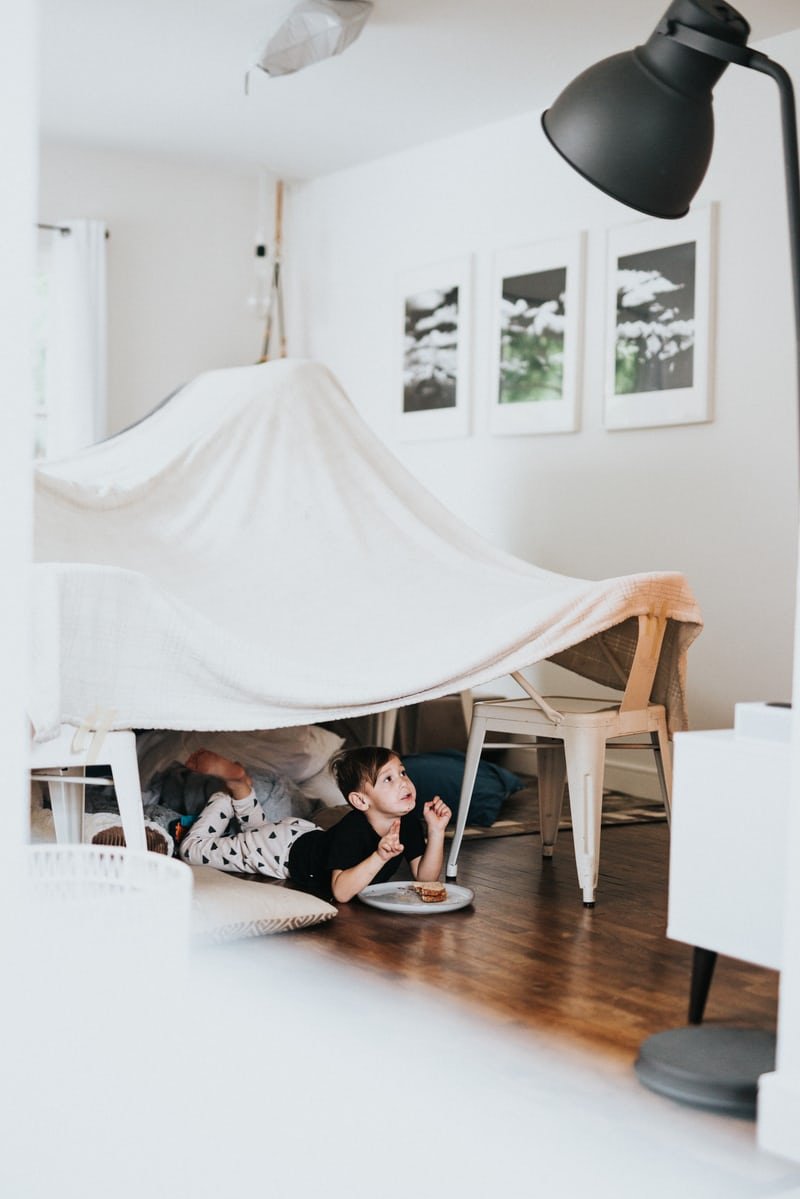 Get Creative!
Early childhood centres will have a variety of resources that educators can use to set up many different kinds of inviting dramatic play scenarios.
Parents can also get creative at home and provide fantastic dramatic play opportunities. Sofa cushions can become caves, or cubby houses by adding a few blankets. You can use a big cardboard box and turn it into a spaceship. Turn the box upside down and you have a stove. Just add a few small pots, pans, and wooden spoons for the kids to become chefs in a restaurant!
Get Involved In Play
Dramatic play is a perfect time when you can really get involved in lots of fun imaginary play with children. You can be a customer in a cafe or a patient in a doctor's surgery. Children will have the best time when adults get down to their level and become a playmate.
Don't Lead The Play
When you are joining in children's dramatic play don't be tempted to direct. Instead, follow their lead. By not interfering you will be encouraging their ideas and creativity!
Give Children Room To Play
In an early childhood centre, children will have plenty of space for lots of fun dramatic play. Try and be flexible at home and give children the space they need to be creative. If they are using furniture, cushions, and blankets for their dramatic play. Remember that all of this can be tidied away at the end.
Provide Resources
There's no need to go to too much expense when it comes to providing props for dramatic play. Using your imagination is what it's all about.
You can organise some simple prop boxes that you can rotate to keep things fresh and interesting. Prop boxes are simply boxes where you keep your themed dramatic play resources. Some ideas for prop boxes might include
Shops: Collect empty cardboard food boxes to use for setting up shops. You can make your own signs and even draw your own money.
Office: You can provide pens, paper, clipboards as well as old computer keyboards and phones.
Doctors or Vets: Use dolls, stuffed animals, baskets, and blankets. Simple doctors kits are quite inexpensive or you could also use things like cotton balls and bandages that you might have at home.
Make Time For Dramatic Play
The benefits of dramatic play in early childhood education are so important. Consequently, this means that children need uninterrupted time so they can be free to enjoy dramatic play, exploring and extending their ideas. This may mean that the same dramatic play needs to be left out for them to revisit as often as they need to.
This is easily done in early education settings but it might be trickier when it means that your lounge room is now a supermarket! Consider being flexible and if space allows then try and leave dramatic play scenarios available for as long as you can.
Dramatic play is just as developmentally essential as other structured scheduled activities. Therefore it is really important to allow children the time they need to explore their active imaginations!
Dramatic Play Ideas and Inspiration
Preschool Dramatic Play- A Bakery
https://playworkeatrepeat.com/preschool-dramatic-play-a-bakery/
Pizza Restaurant For Preschool Dramatic Play
https://playworkeatrepeat.com/pizza-restaurant-for-preschool-dramatic-play/