Hey there friends welcome back to 'Hello Monday' hosted by Holly and Sarah. It was a really sweet and simple weekend where I enjoyed spending time at home getting a few things done around the house. As well as getting out to do a few things that I enjoy to keep myself distracted.
I have been in a bit of a fog last week and I think I'll be the same until I get that dreaded specialist appointment out of the way this Wednesday. Ugh! I wish I could be all zen about it but I'm not. Anyway, I'm trying hard to stay focused on the moment and not letting my brain take me to places that I would rather not visit. So a sweet and simple weekend was exactly what I needed.
Friday!
Friday afternoon after work I made a quick dash to the Woolworths metro for some Friday night treats. I was really excited to find a bag of chips for half price! All the grocery items have increased ridiculously! Packets of chips are between $4.00 to $6.00. Which I think is a lot of money for a snack item, even though I do love salt and vinegar chips!
Look at the price of tomatoes!
It's been so cold and so that's a perfect excuse to cook up some comfort food. And nothing beats a huge lasagna, creamy potatoes and a big guilt-relieving salad. I made it on Friday night and it kept us fed and warm all weekend long!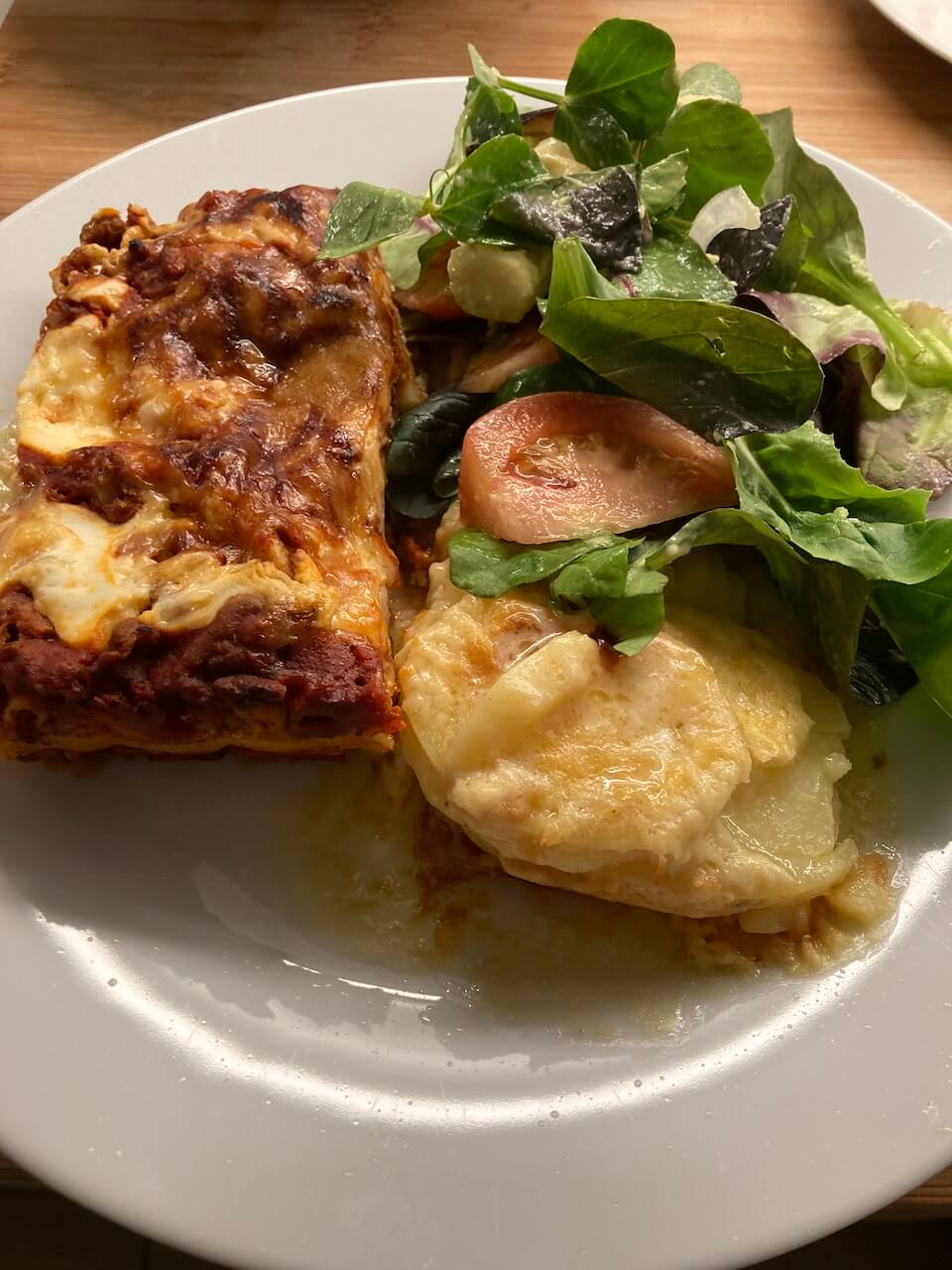 Saturday
We had planned to go out for breakfast on Saturday morning. But I had a feeling that there was no way we were going to make it. It was Steve's turn to close the restaurant on Friday night and he didn't get home until 4.00 am. So on Saturday, he had a very much-needed sleep-in. And instead of going out, we stayed home and drank hot chocolates and enjoyed ham and cheese croissants for brunch.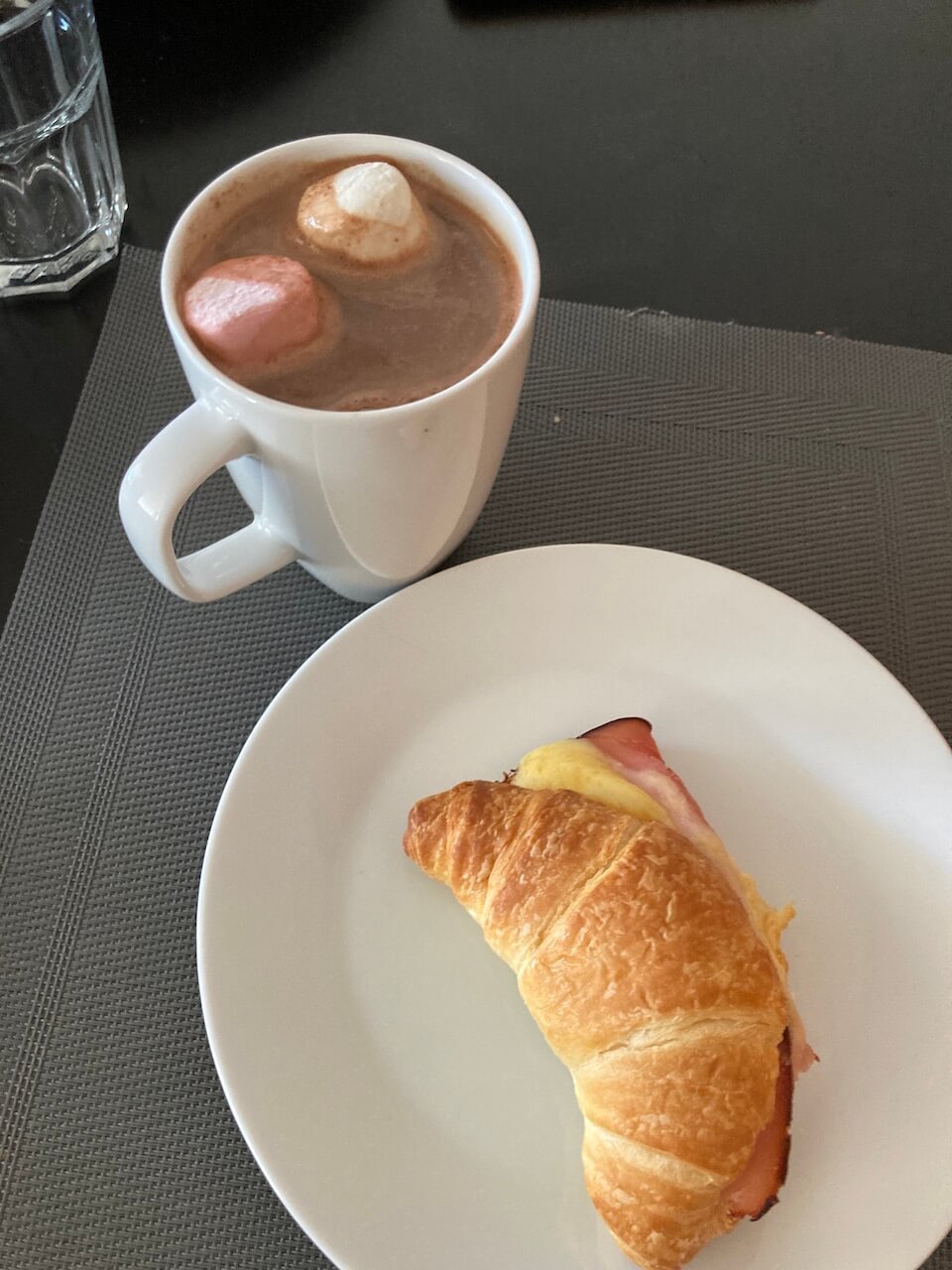 To be honest, after the week I just had I was also more than happy to stay home warm and cozy in my robe and pyjamas for the whole morning!
Hourglass Face Tint
Saturday afternoon I went to our local Westfield just to have a wander around (keeping distracted). I bought some face tint from Mecca that I was running low on. The sales lady told me that they are discontinuing that particular item and I was lucky to get the last tube.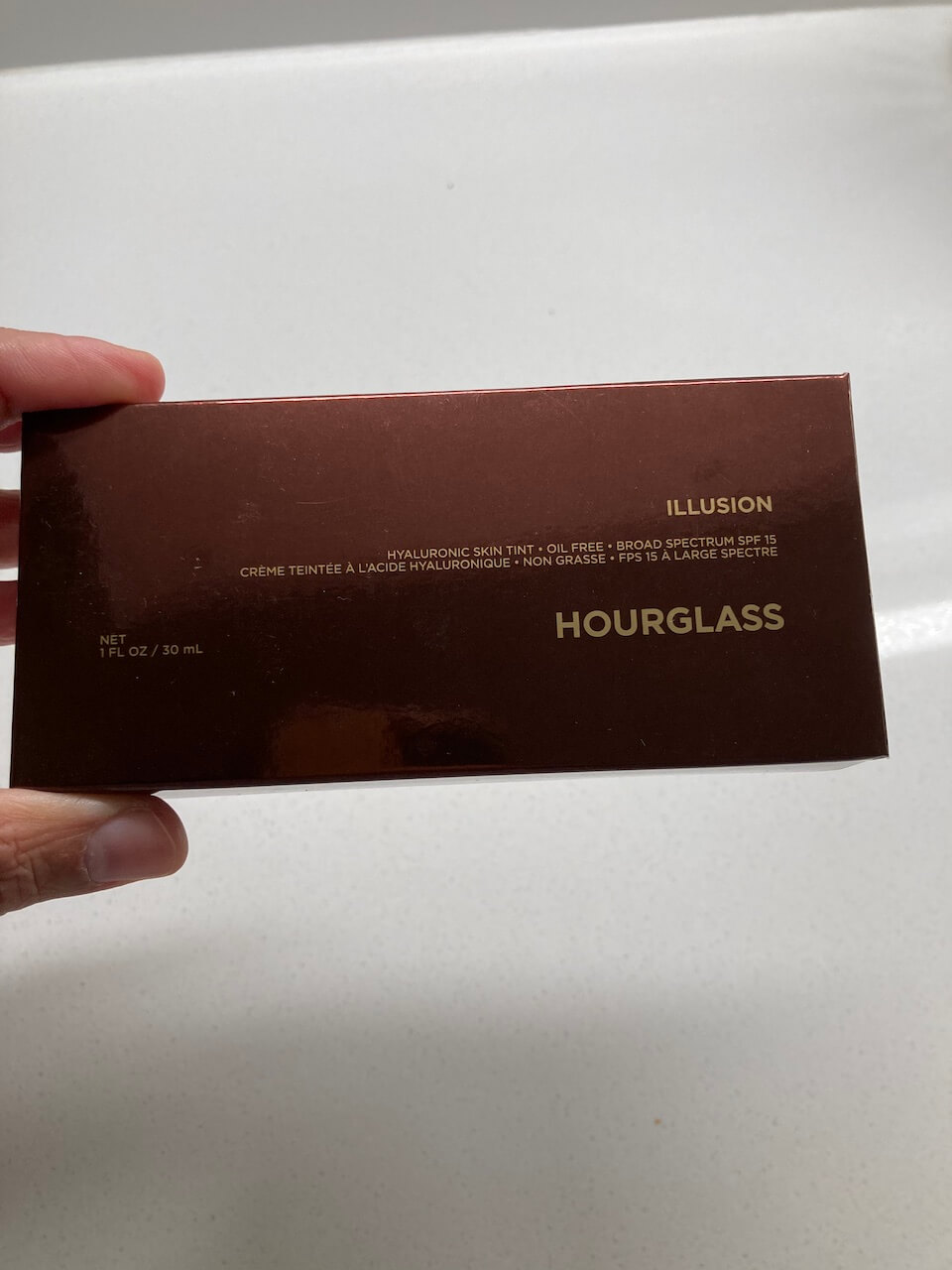 Sigh! I'll have to find another product that matches my skin tone once I run out. But first I'm going to make sure that I scoop out the very last drop of tint from this old tube!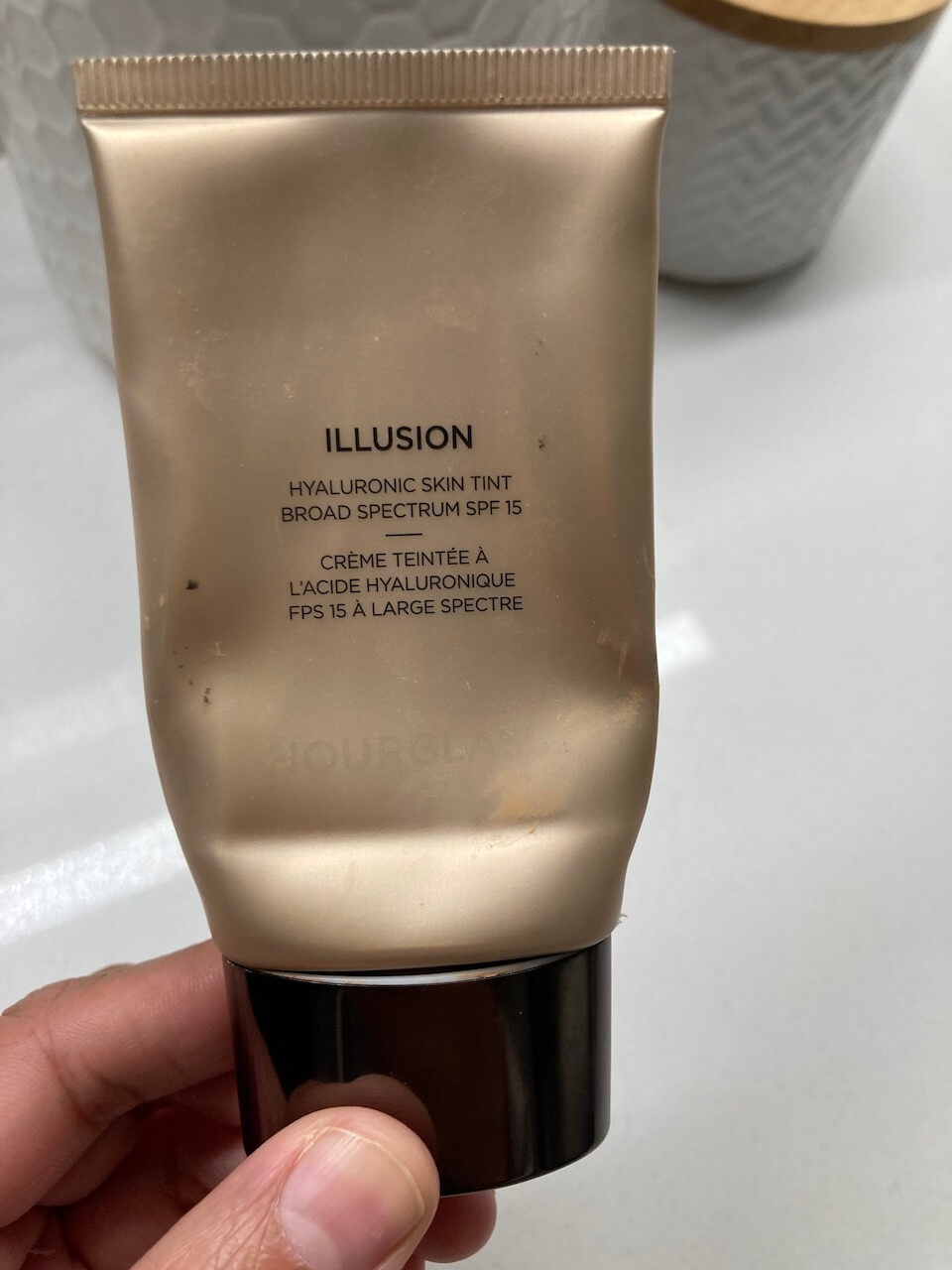 A Very Cheap Iron
I don't own an iron and just use my handheld steamer when I need to. Would you believe that back in the day I used to iron everything, even tea towels! I clearly must have had rocks in my head!! Anyway, sometimes I find that I do need an iron so when I spotted this one in Kmart for $7.50 I grabbed it. I won't be using it very often but at that price, I really hope that it doesn't explode or something!
I also bought a cute top from Witchery and when I walked out of Westfield it was getting dark even though it was only 5.20 pm.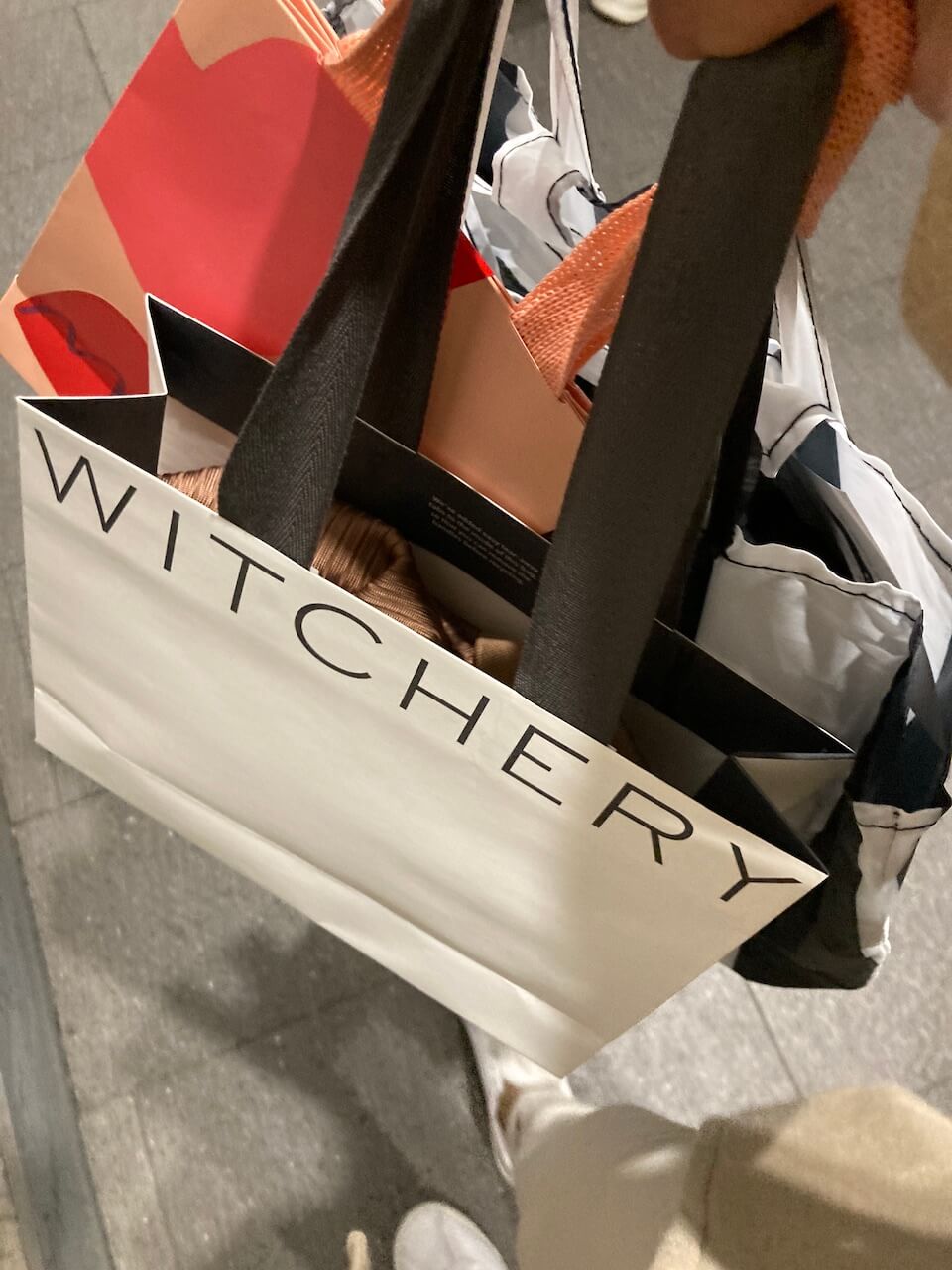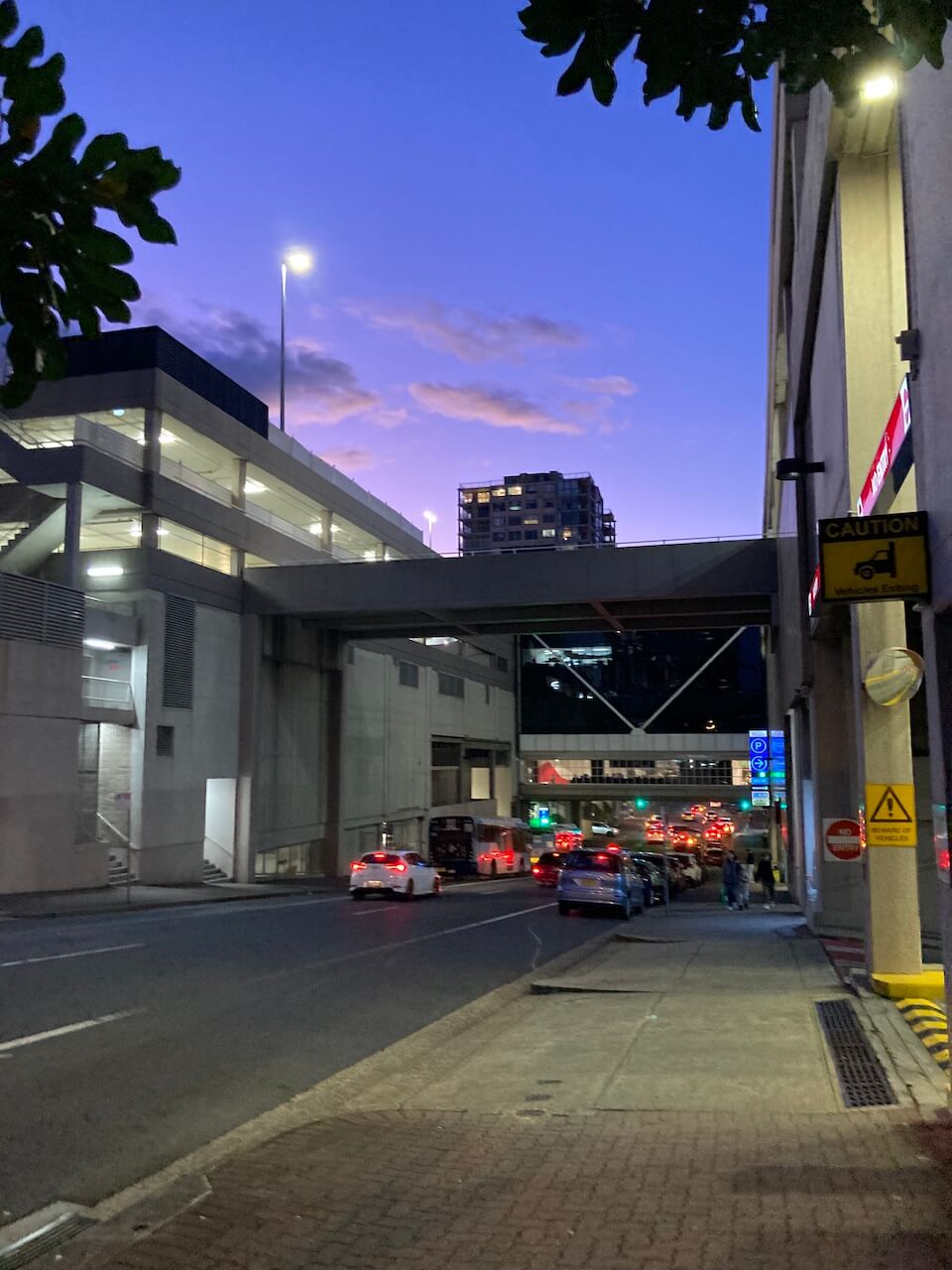 And by the time I tuned into my street after a fast-paced 20-minute walk, it was nighttime. Even though our area is pretty safe, I still don't love walking home when it's dark.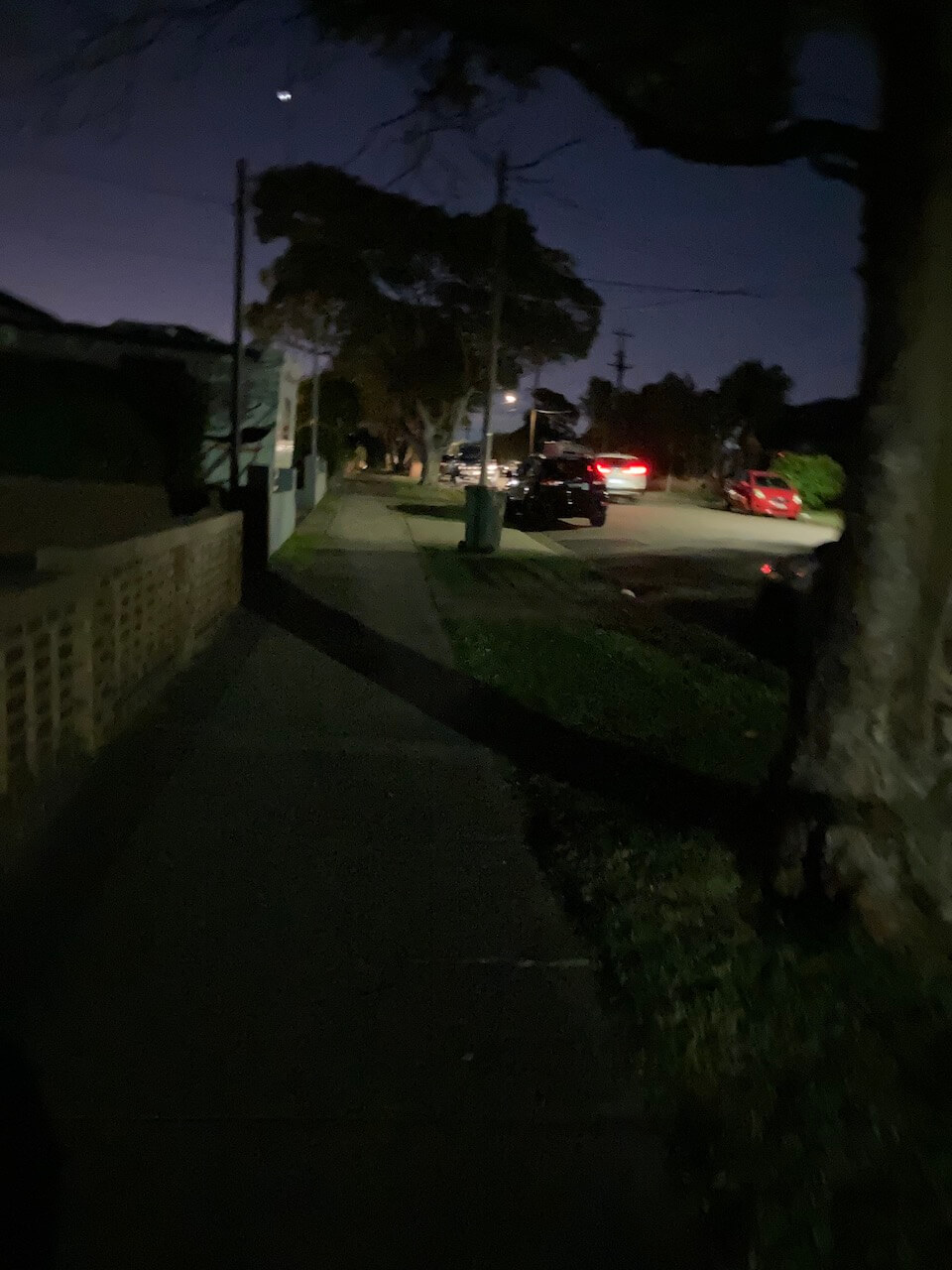 It was a freezing cold night and I was craving soup! I threw together some two-minute noodles, snow peas, slices of rotisserie chicken and an egg. It didn't look as pretty as I had envisioned but it tasted delicious!
Then I spent the rest of the evening watching some favourites and drinking lots of cups of tea snuggled up under a soft blanket.
Sunday
Sunday morning I went to church and even though it was sunny and the sky was bright blue. It was so cold and windy!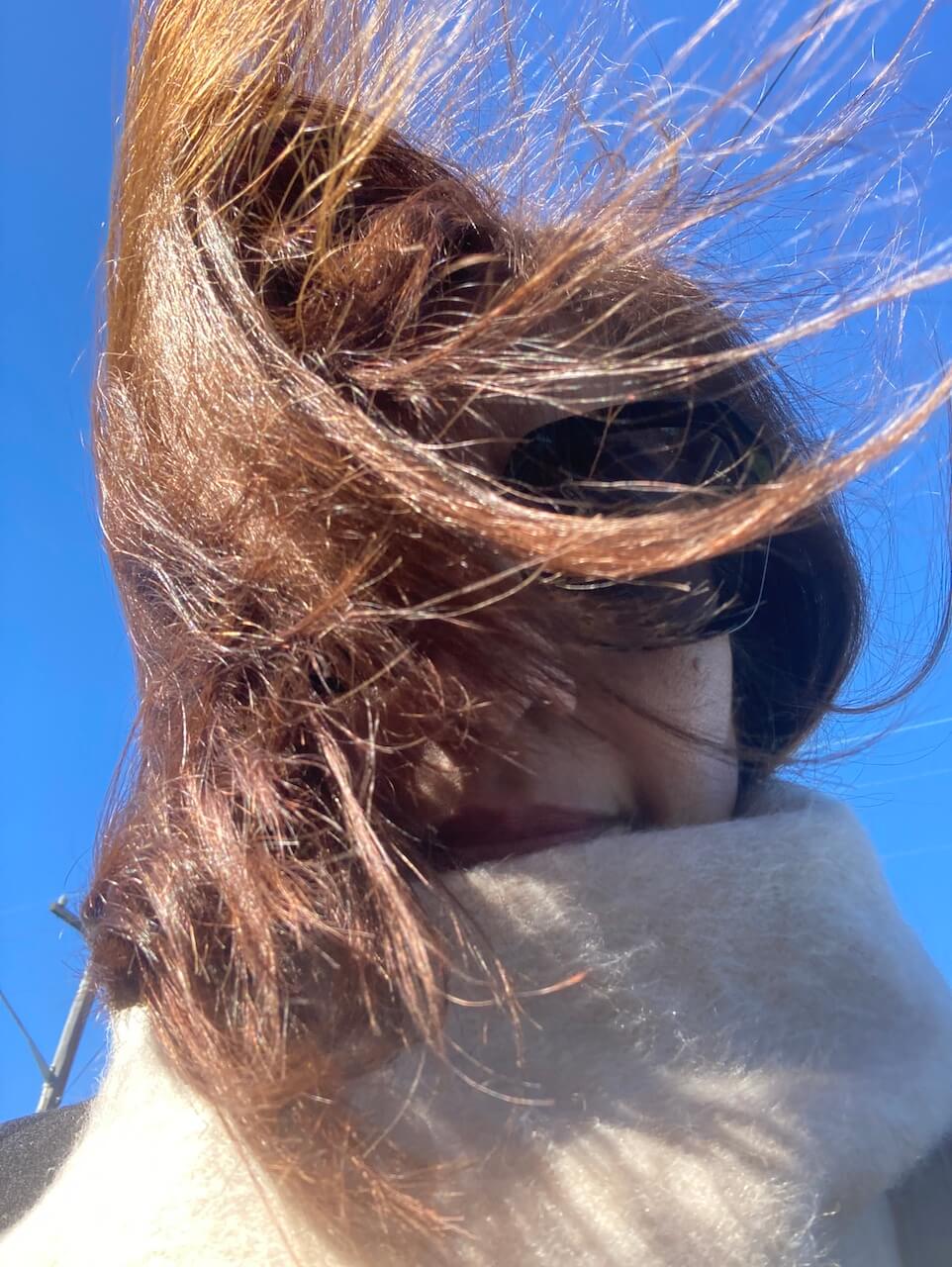 Haha! I was wearing a super warm alpaca scarf and I had to take a pic of my hair going everywhere so you could see what I meant by windy. Even a good spritz of hair spray didn't do much to help!
After church, I stopped off at a small local cafe called' Stevies' where they have so many delicious fresh produce, gourmet food items, artisan bread and ready-made meals.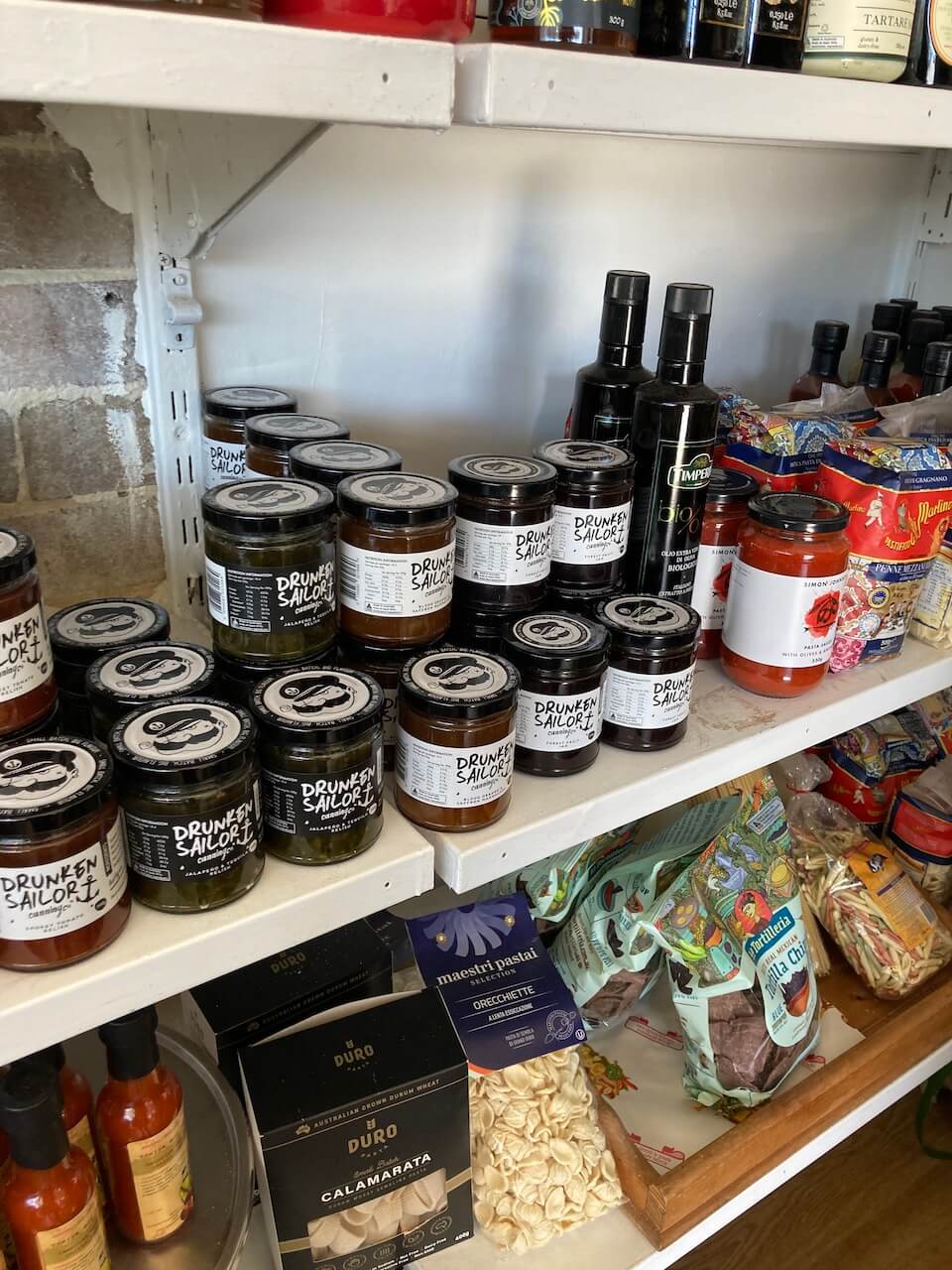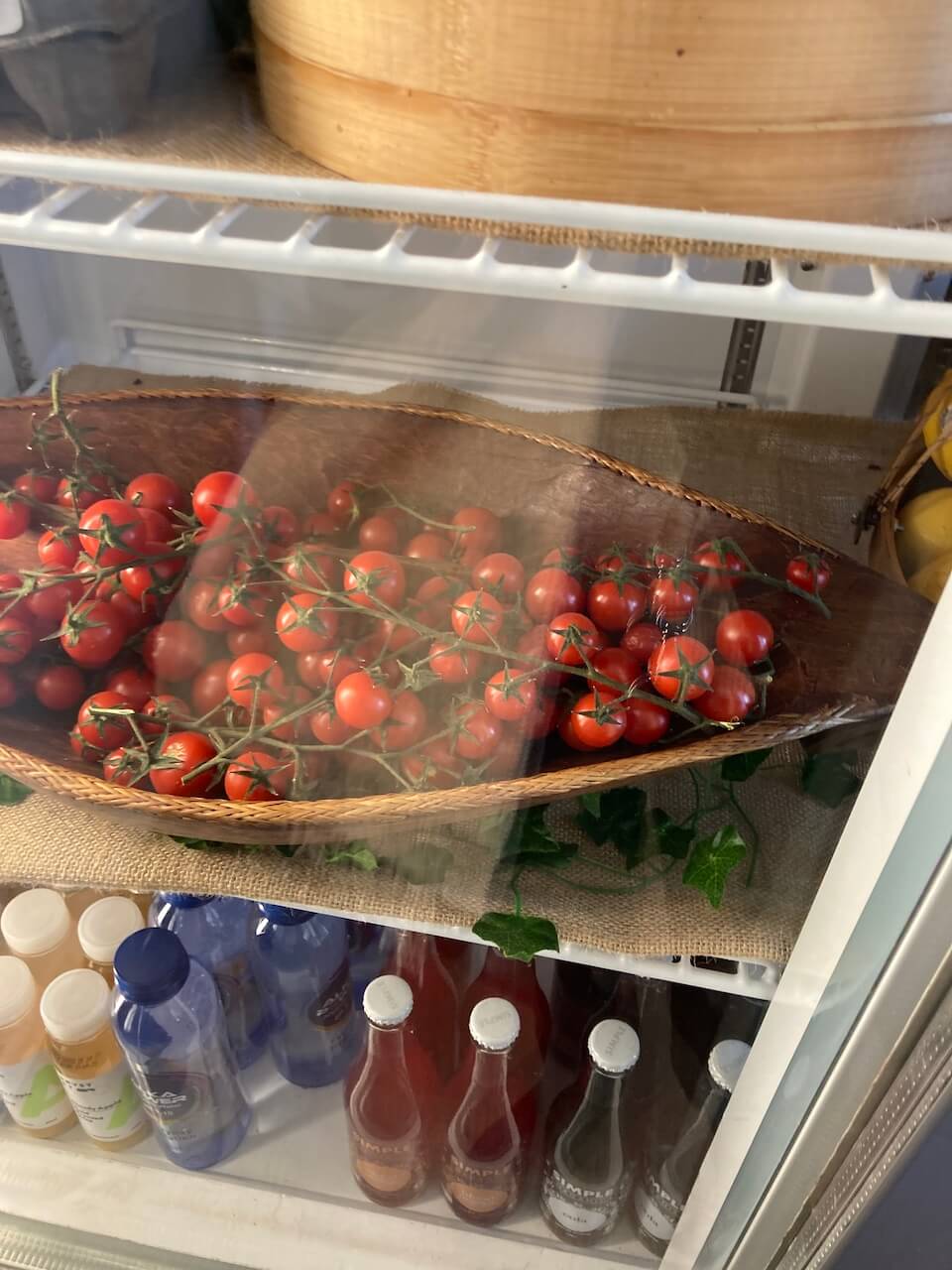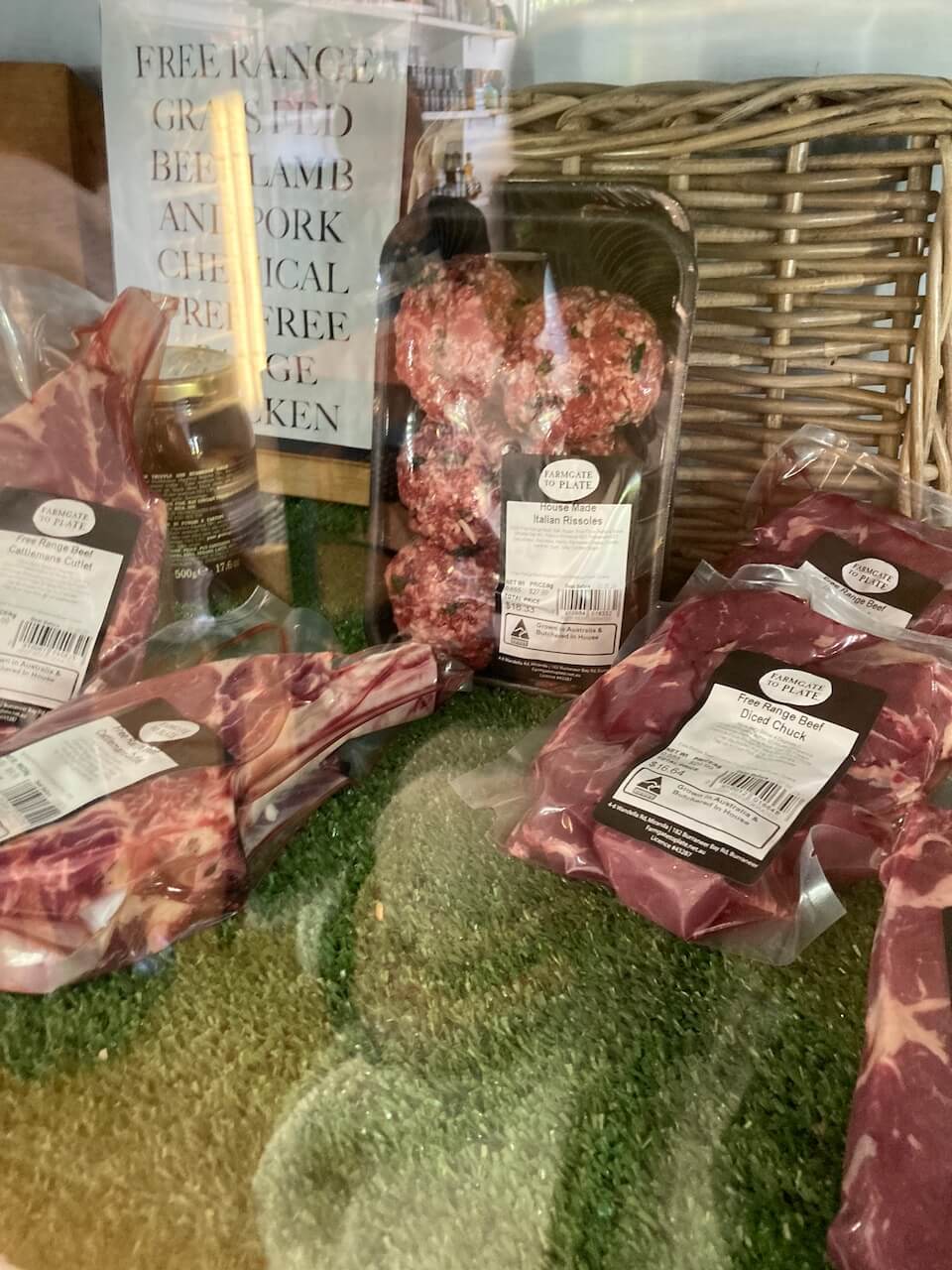 I wanted to pick up something for a quick lunch to take home and share with Steve before he had to go to work in the afternoon. When I walked into the cafe I was so surprised to see some of our friends having coffee!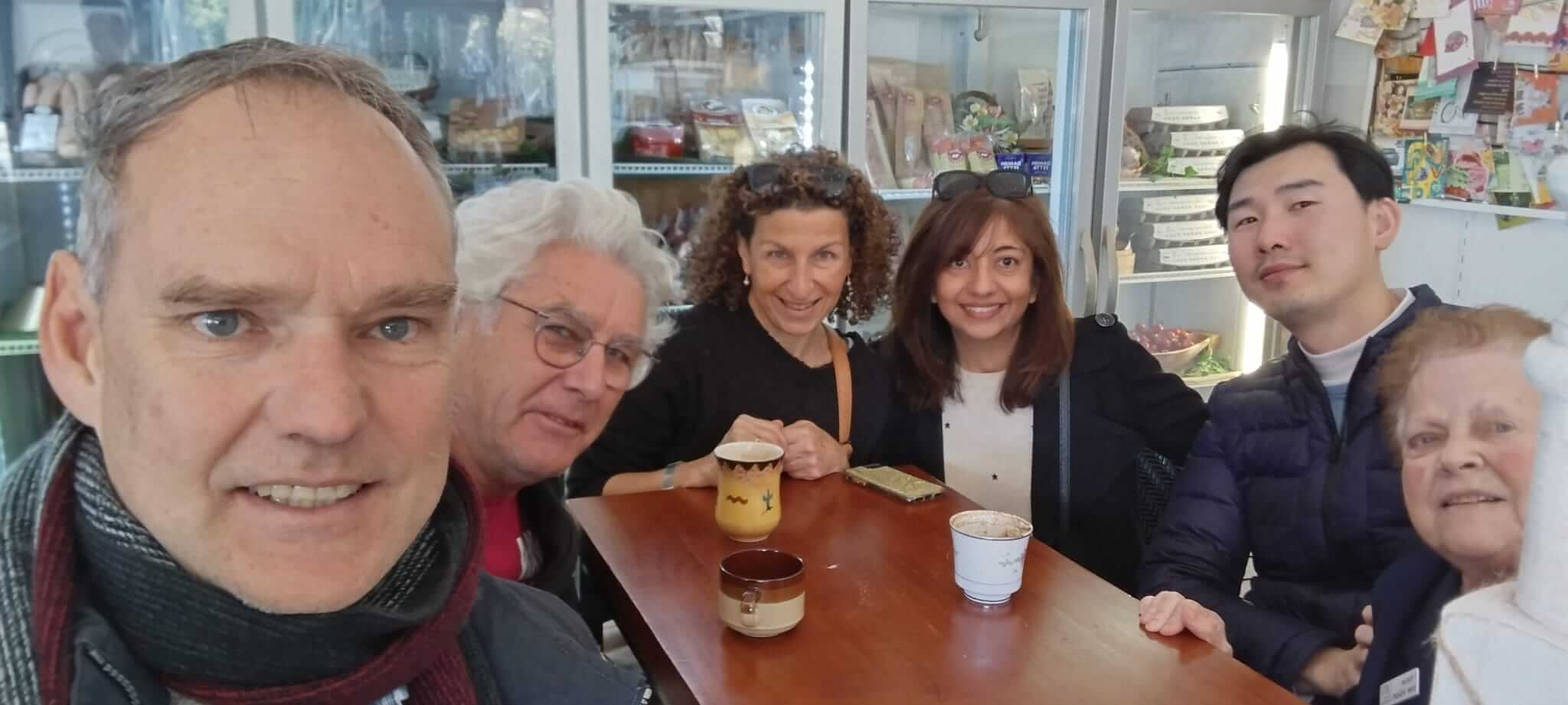 I love these guys and I have known them forever. I stayed for a chat before I headed off home with some goodies.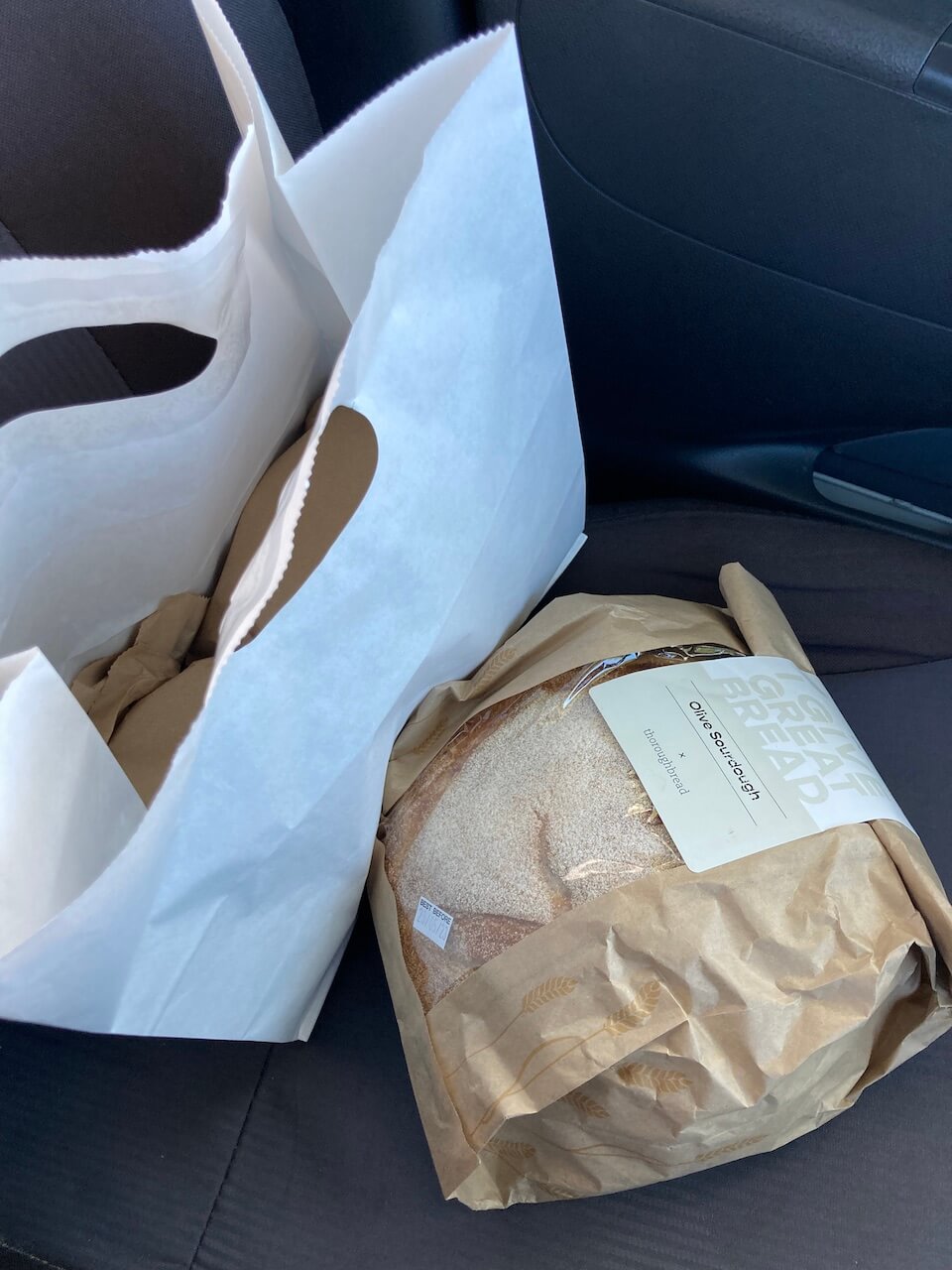 We had some olive sourdough, with beef ragu and shared a very filling salmon pattie. It was nice to taste some of the food from the cafe and I think that I will get some things from there more often to enjoy after church.
Sunday afternoon I got my shopping delivered. Then it was time to meal plan, blog, and get my head around the fact that the weekend went by in a flash.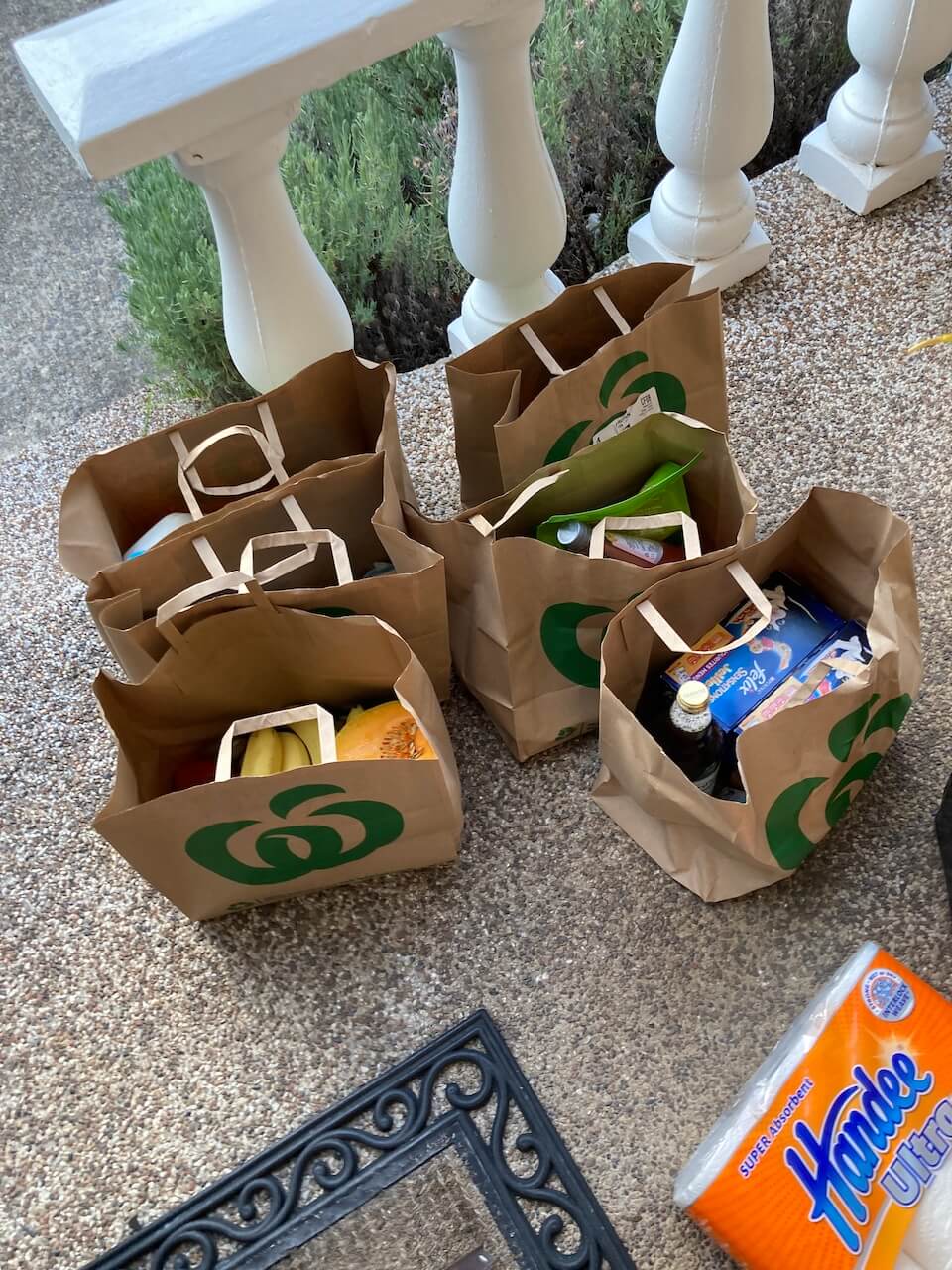 It really was a very sweet and simple weekend which I am very grateful for. Thanks so much for stopping by today and letting me share with you a few of the things that I got up to. I really love and appreciate this wonderful blogging community!
Have a wonderful Monday!