Hi, everyone! On yesterday's post. I mentioned that I had been really loving some sustainable beauty products from my friend's online shop called Aroma Of Earth. So today I wanted to share with you a bit more about them.
But first of all, I have to say that this is not a sponsored post and I will get no commission on any sales based on my recommendations. I just wanted to tell you about some great sustainable health and beauty products because I really think they are fantastic and if you tried them. I'm sure that you would love them too.
Sustainable Beauty Products
Reasons Why I Love Products From Aroma Of Earth
They're all about sustainability and I think that this is super important. Aroma Of Earth produces excellent quality sustainable beauty products that help keep the environment clean and liveable.
Their products are all ethically sourced and don't contain any nasty chemicals. Furthermore, their products are also vegetarian and vegan-friendly.
Their sustainable beauty products smell amazing and are beautifully handcrafted with genuine care for their customers as well as the planet.
Some Products That I Have Tried And Loved
Body Scrub
This gorgeous body scrub is made from all-natural ingredients. Like brown sugar, mango butter, shea butter, and jojoba oil just to name a few. I have been massaging it on my body after my shower. Concentrating on my knees and elbows because these are the areas that need extra moisture.
My skin feels so much smoother and hydrated. We are just coming out of winter here in Australia and into the warmer months. So I'm feeling much more confident about wearing shorts and t-shirts after using this luxurious body scrub.
Relaxation Massage Oil
I have had this annoying pain on the right side of my neck. I'm guessing that it's a result of tension and carrying a heavy bag to and from work every day. Anyway since I have been using this massage oil I have started to feel the pain melt away.
I also really like that it doesn't leave behind a strong smell. The massage oil actually has a very refreshing scent and when my son kissed me goodbye the other day. He commented on how fresh I smelled!
Geranium Bath Salt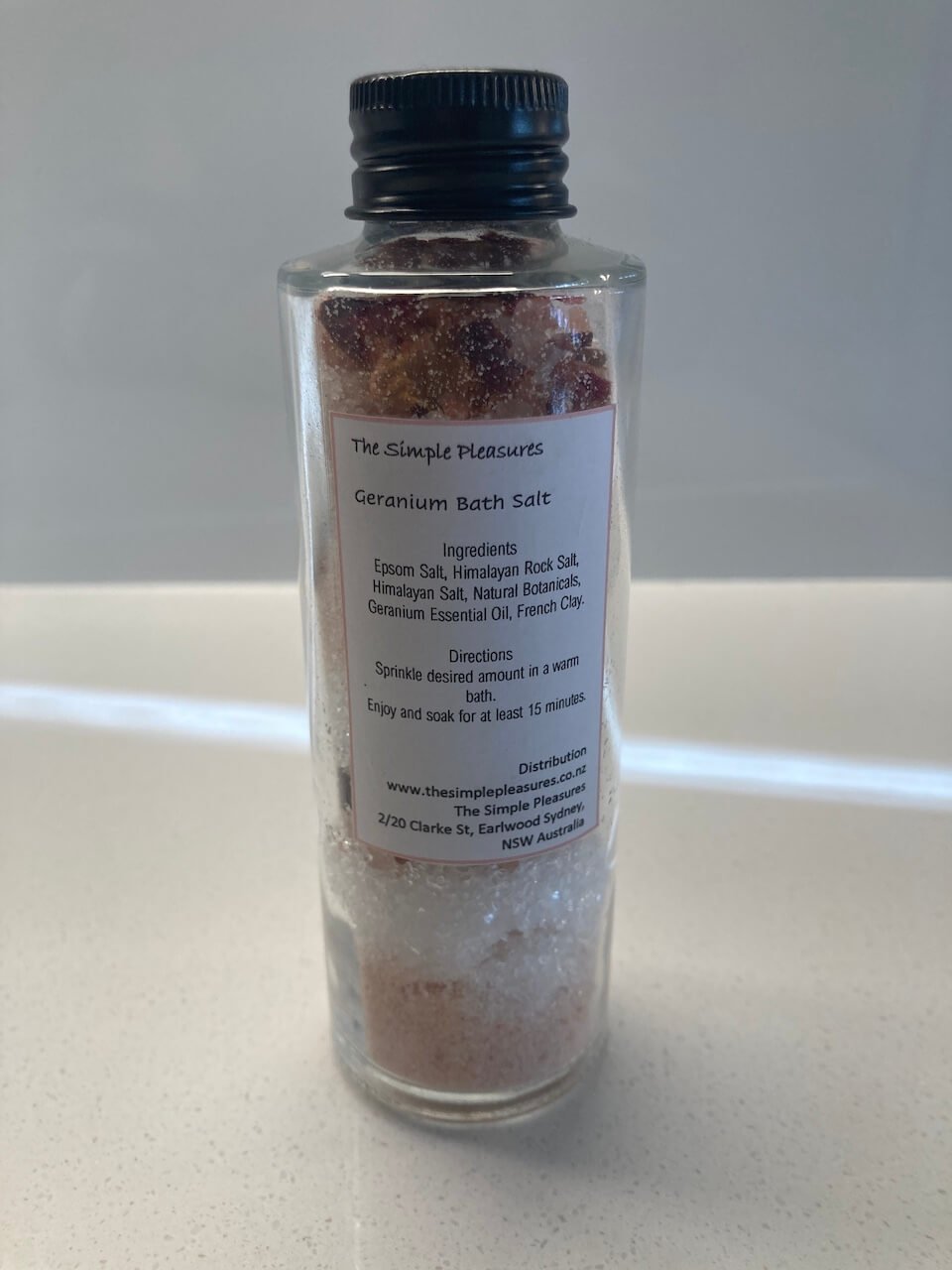 One of my big goals for this year has been to work on my self-care. These geranium bath salts are just so good! Last Friday night I dissolved these in a nice warm bath and indulged in a relaxing bath to wash away the stress of the working week. I love working with children but trust me. By Friday I am more than ready for some very much-needed downtime.
Lemongrass Soap
I love the smell of lemongrass! It just smells so clean and fresh so I often use it in my diffuser.  I also use lemongrass oil in a cleaning hack that makes my home smell amazing.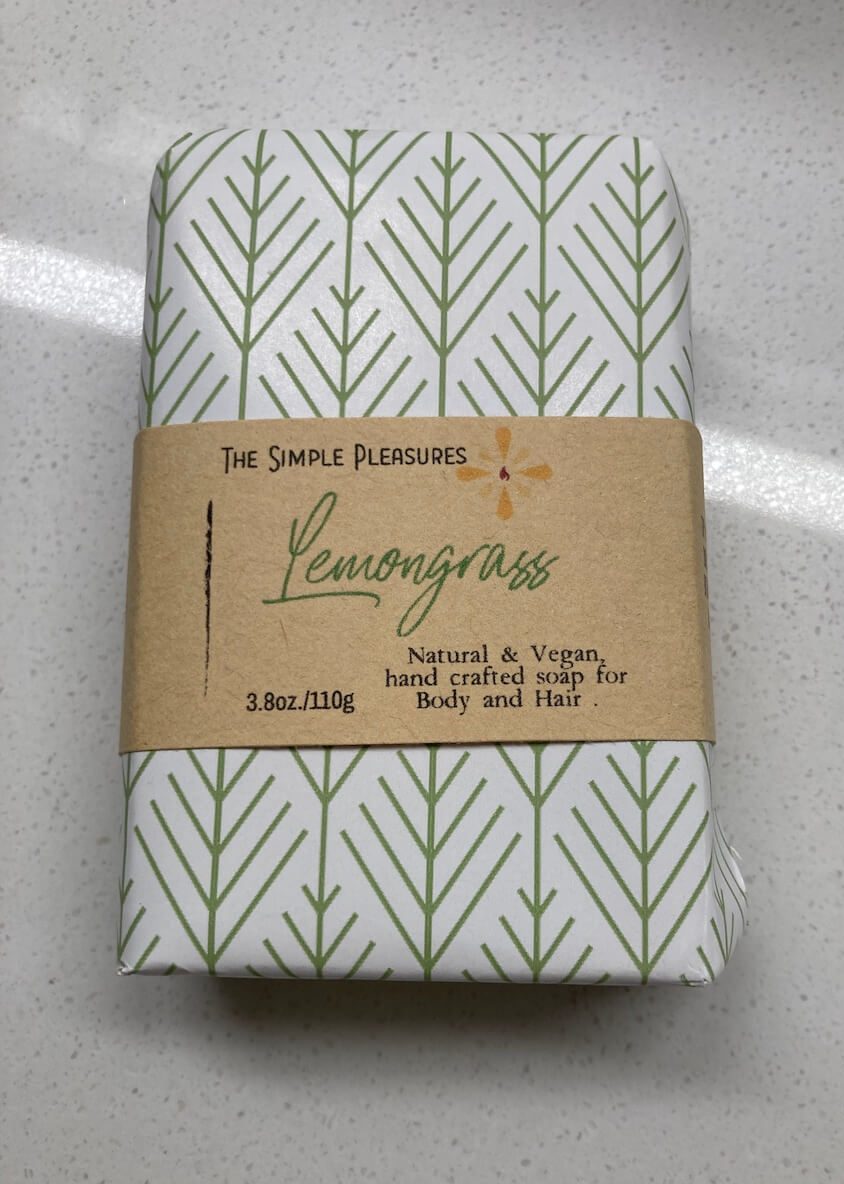 So because of my love for the clean smell of lemongrass. Then it's no wonder that I am excited about this soap! It not only smells great but it leaves my skin feeling so smooth. And the reason is that it is packed full of natural oils instead of harsh ingredients. So my skin doesn't feel dry like it does when I use regular soap.
I am really excited about the beautiful sustainable beauty products from Aroma Of Earth. I really encourage you to check out their website where they have so many more amazing products and the good news is they do international shipping too! I'm all for supporting small businesses, especially ones like this one where the founders and owners really stand for some very important principles and values.
Hope you have the best day!