Hi there friends I am excited to be here linking up with Jennifer from Overflowing with Thankfulness. It's the September edition of Currently! This month we are going to be chatting about what we are loving, experiencing, dreaming, eating and using to decorate. Let's go!
LOVING
I just enjoyed another piece of the delicious cake I bought for Father's Day.
Even though I don't typically have a sweet tooth. I am totally loving this layered cream and jam sponge cake. We had quite a bit leftover from Sunday night, so I decided to indulge again and thought "Why not step up and take one for the team to support my husband on his weight loss journey" Someone has to help out, right?
Surprisingly I think I love it even more than I did on Sunday night. The cream has a unique flavour, different from the usual cream fillings –  almost has a hint of yoghurt-like tanginess. This subtle acidity makes the cake taste totally amazing! I'd never thought I'd be gushing about a cake like this. I mean burgers and fries, absolutely! But sweet treats? Not usually my thing.
EXPERIENCING
I am currently experiencing what I can only describe as 'term three tiredness'. It's that time of the year when I am feeling kind of wiped out both physically and mentally. The constant hustle and bustle as well as the emotional demands that come with caring for preschoolers can leave me feeling pretty drained.
So to be honest, I'm eagerly counting down to the upcoming spring holidays. I can not wait to have a break from that early morning alarm and squeezing in household chores before and after work. I'm so excited to get a refreshing break and I also want to soak in the warm sunny spring weather!
DREAMING
I'm pretty sure that this prompt refers to goals, aspirations or desires. But lately, my nights have been filled with some incredibly vivid dreams. They have been so 'real' that I have been scaring my husband during the night. I guess that means we're even now, considering how much he snores. Haha!
Apparently the other night I was moaning and talking in my sleep, which according to my husband sounded like a horror movie. He said he was lying there feeling unsure about whether or not to wake me. The next morning he asked about my dream and it took me a moment to remember. Then it hit me – I had dreamt that I was all excited and ready to go on a trip of a lifetime to Disneyland. But when I got to the airport I wasn't allowed to board the plane because my passport was out of date and I had forgotten to renew it. Now that was a terrifying nightmare, no doubt about it!!
EATING
During the last few weeks of August, I have been eagerly waiting for spring to arrive. The sunny winter days were so inviting and got me in the mood to visit the Saturday morning farmer's market. There I bought a rainbow of fresh delicious fruit and veggies and it got me really excited to cook!
Over the last couple of weeks, I have also tried to incorporate some meat-free meals into our weekly menu. So I tried a chickpea curry (not spicy!) and a spinach and ricotta lasagna.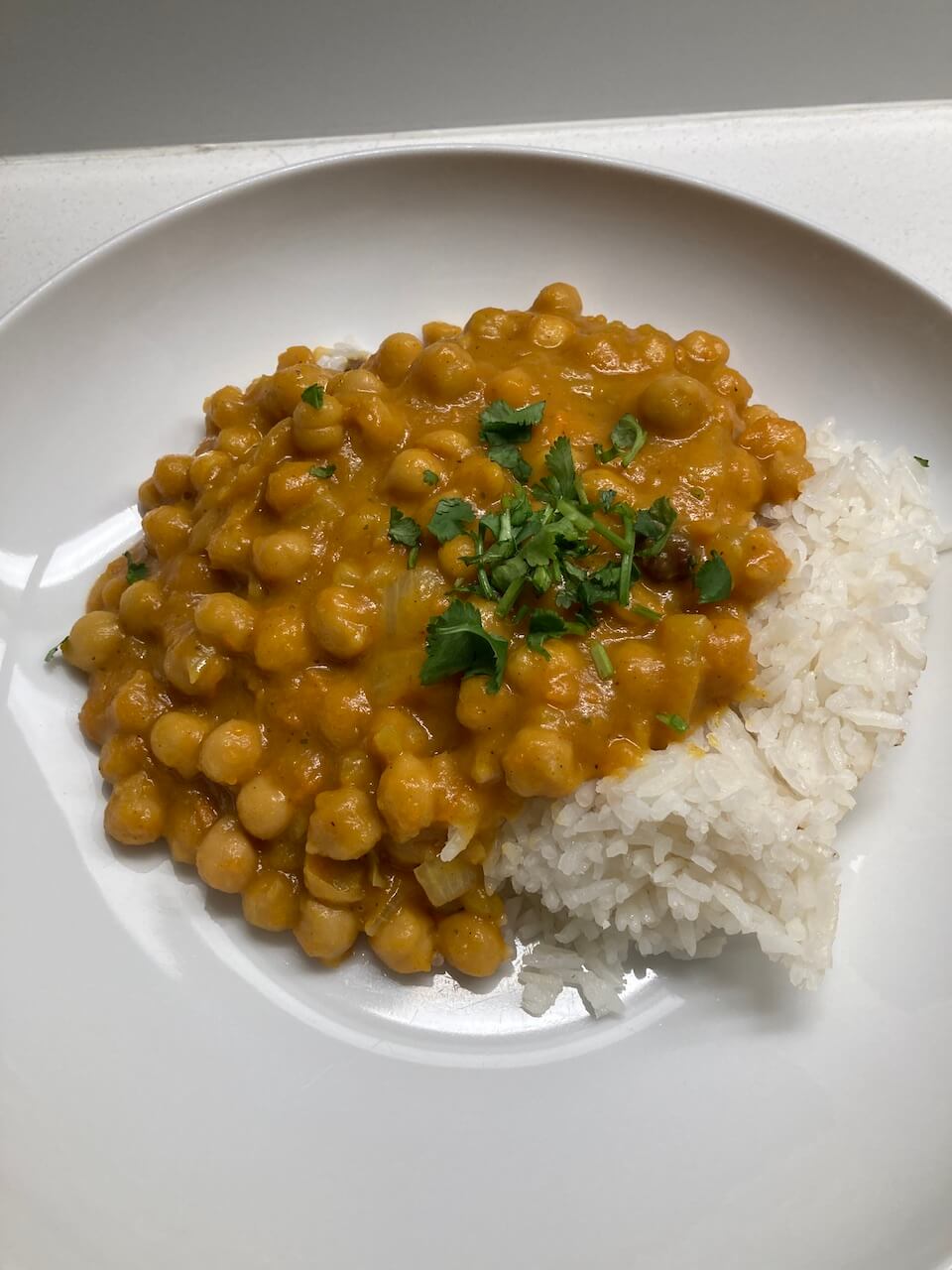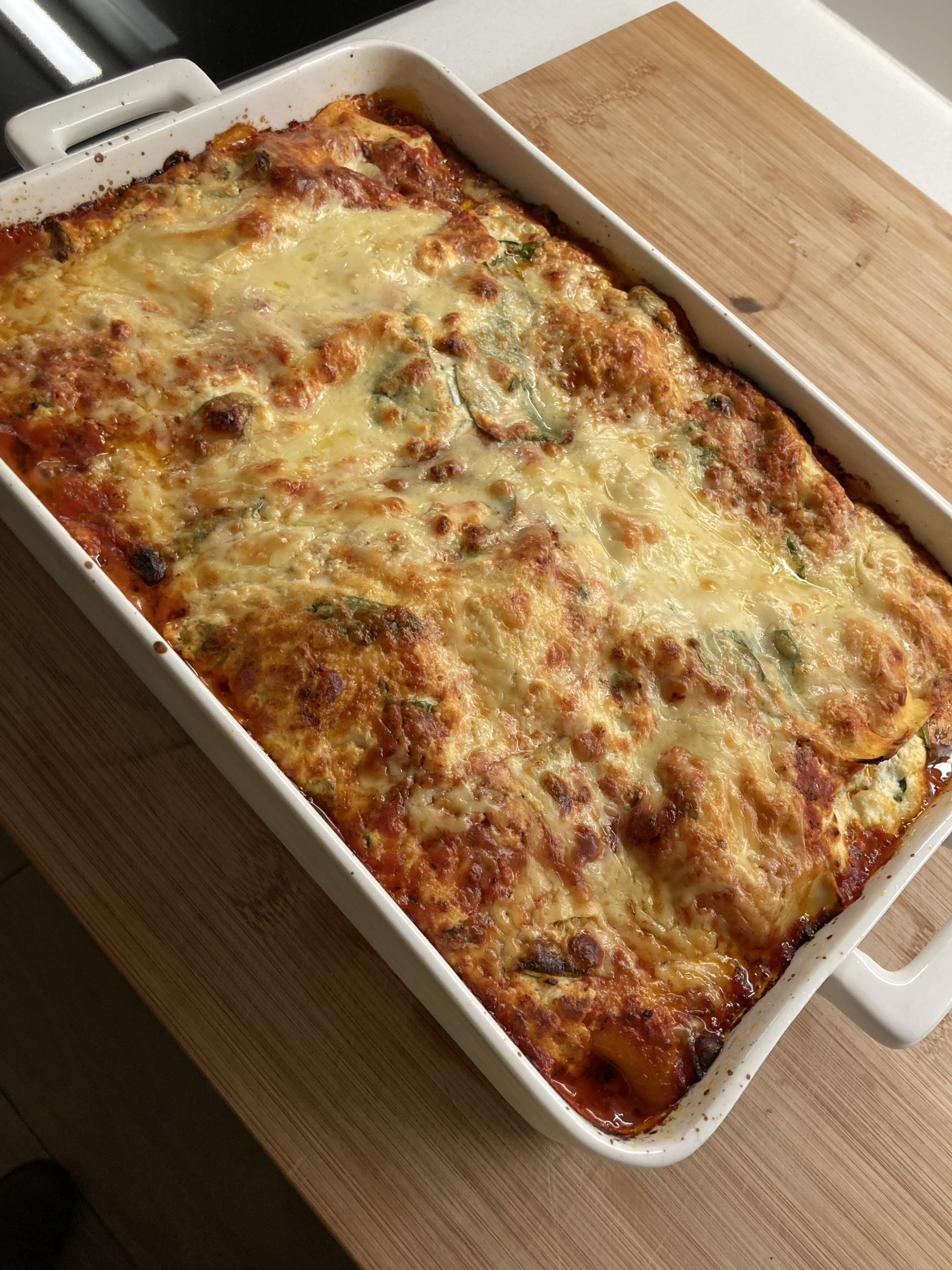 As I type this, I realize I haven't planned a meat-free meal for this week. But that's ok-there are still a few days left so I'll have to come up with something fast. Maybe a three-bean chilli might be good?
USING TO DECORATE
Here in Australia, we don't go all out with home decorations throughout the year, except for Easter, Halloween and of course Christmas. I find it so fascinating to see how this is so different from other parts of the world. I have noticed that in places like the United States and many European countries, there seems to be a strong tradition of decorating homes for various occasions. Such as Thanksgiving, Valentine's Day and even to celebrate the changing seasons. We are pretty laid back over here about home decoration.
And that's a wrap! Thanks so much for hanging out with me and reading along as I share a bit about what has been going on currently in September.
I hope you have an amazing Wednesday!