Hey everyone, so good to be back again for this week's edition of Hello Monday! I hope you all had a lovely weekend and that you are feeling refreshed and ready for a new week ahead. I'm happy to report that we all enjoyed a cold but very sunny weekend. It's the second last weekend before spring and I couldn't be happier about that! Thanks so much for reading along and letting me share with you a few things that we got up to this weekend.
Friday!
When I got home from work, I made sure to get right into my usual cleaning routine. I find it so tempting to forget the usual chores on a Friday. But I know that if I don't get them done then I'll be playing catch-up on Saturday and that is no fun!! I was really pleased with myself when I got everything finished and it really didn't take that long. Then I knew I could spend the rest of the evening relaxing.
Yep, I was home alone for most of the evening as Steve was at work and Sam went out with his sweet girlfriend. So I had some pizza, and ginger beer while I binge-watched some more Doc Martin. On Thursday I blogged about some fun things you can do when you are at home alone. Having dinner while watching a favourite show is most definitely on my list of fun things to do!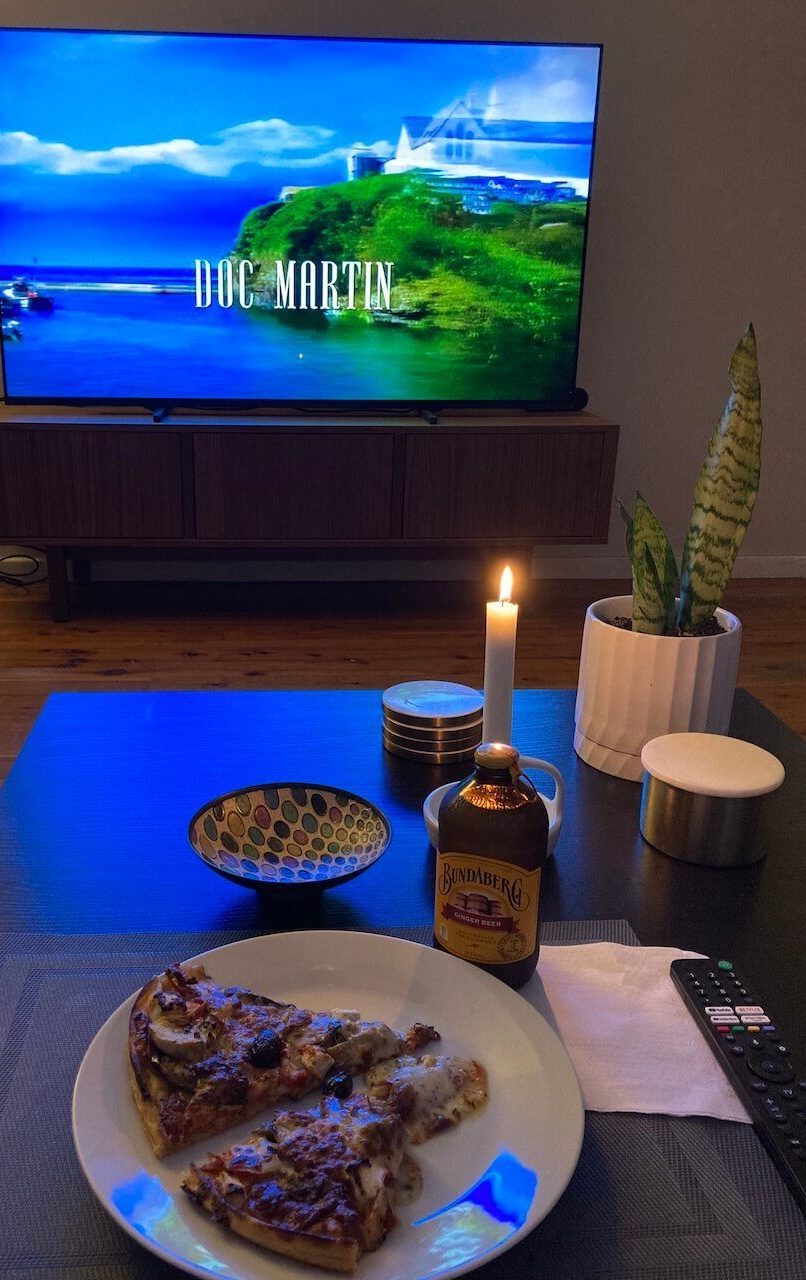 Saturday
Saturday morning I was up nice and early. It's so much easier getting out of bed when the sun is shining. I've noticed that not only are the evenings getting darker later. But the mornings are now getting brighter much earlier. I'm all for that!!
Steve and I went out for breakfast to our local Westfield. There's a nice cafe there where they make amazing eggs benedict. They give you a choice of having the eggs with bacon or salmon. I love bacon but when it comes to eggs benedict, Steve and I are both on team salmon!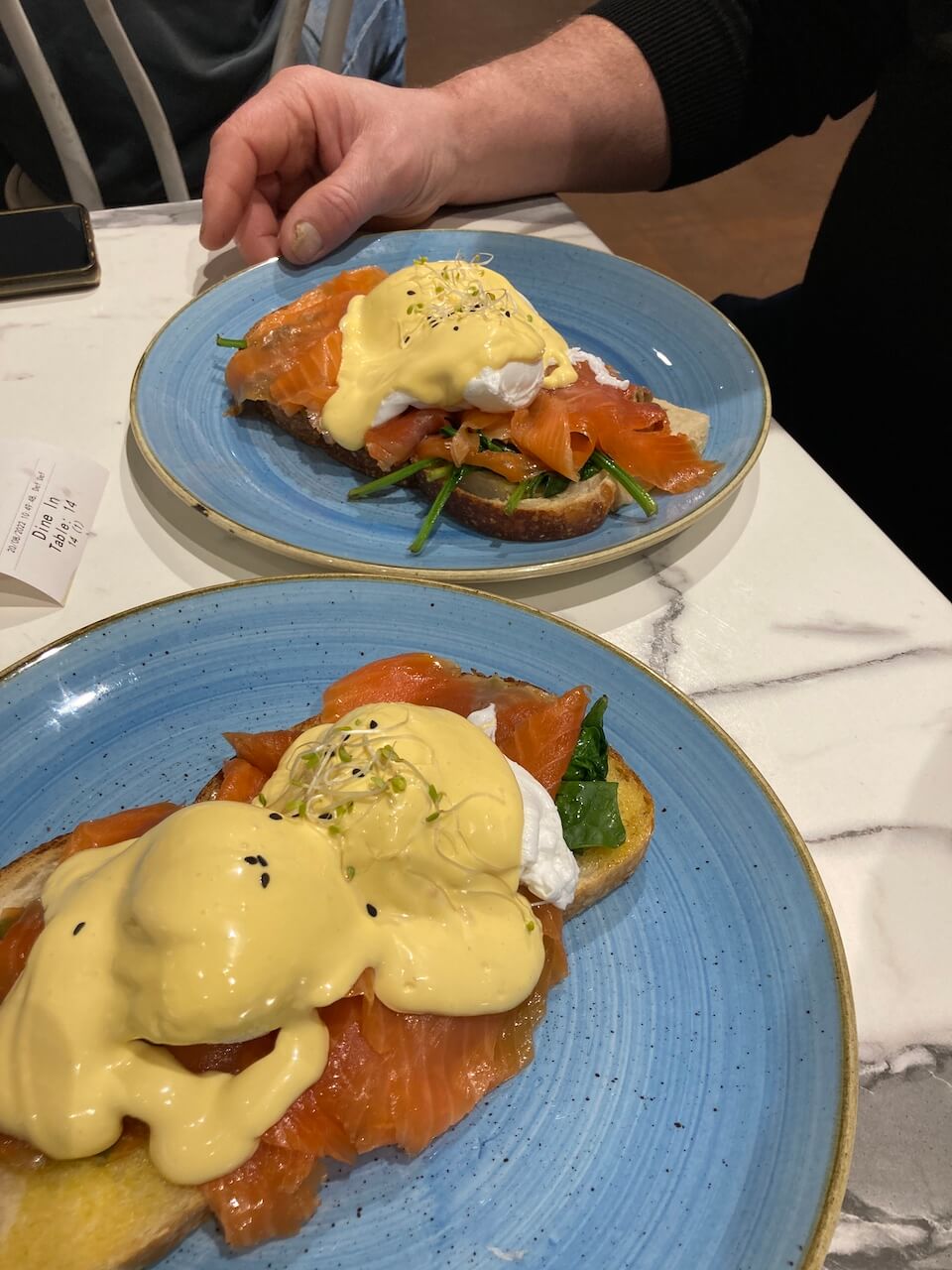 The last time we were at the same cafe for breakfast, which I think may have been about a month ago. We were lucky to find a table as it was so busy everywhere. The shops and cafes were really bustling. But not on this Saturday, it was surprisingly quiet. We finished off by sharing banana bread with our coffee. Everything was so delicious!!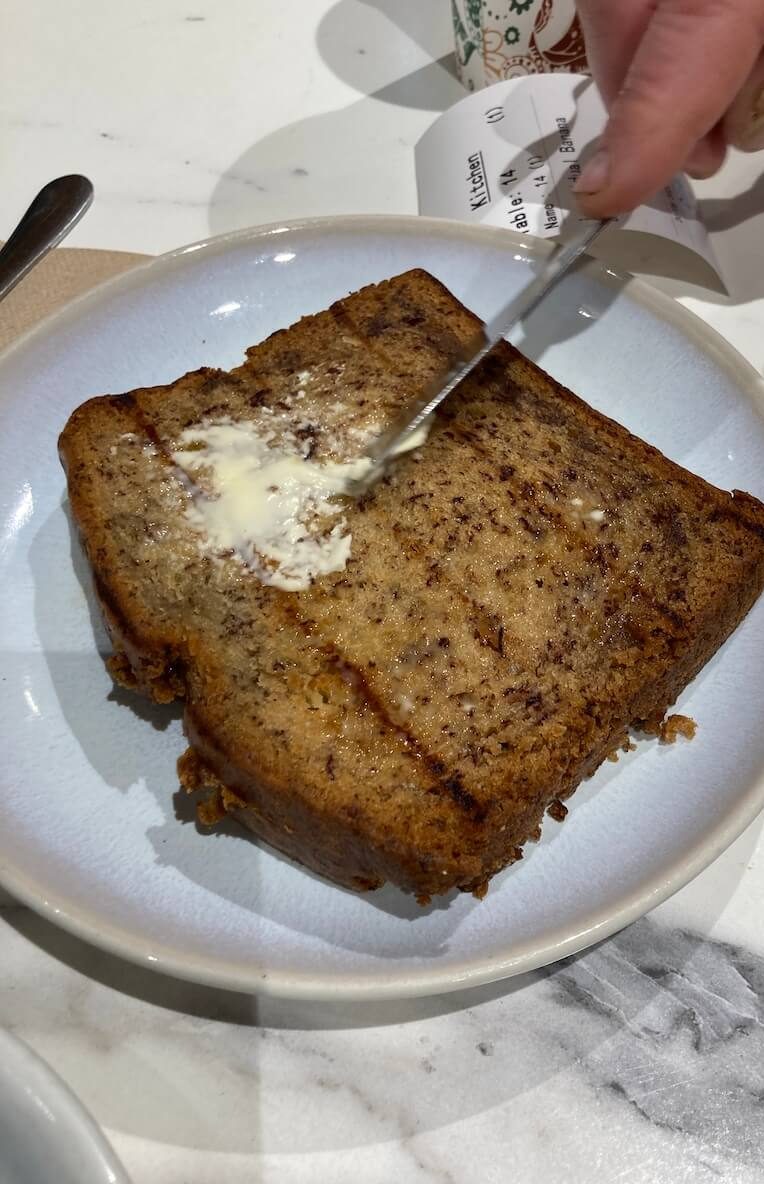 We didn't hang around at the shops but went straight home instead. We snuggled up with cozy blankets at home to watch an episode of Line Of Duty. Our cat Sushi joined us for a snuggle too.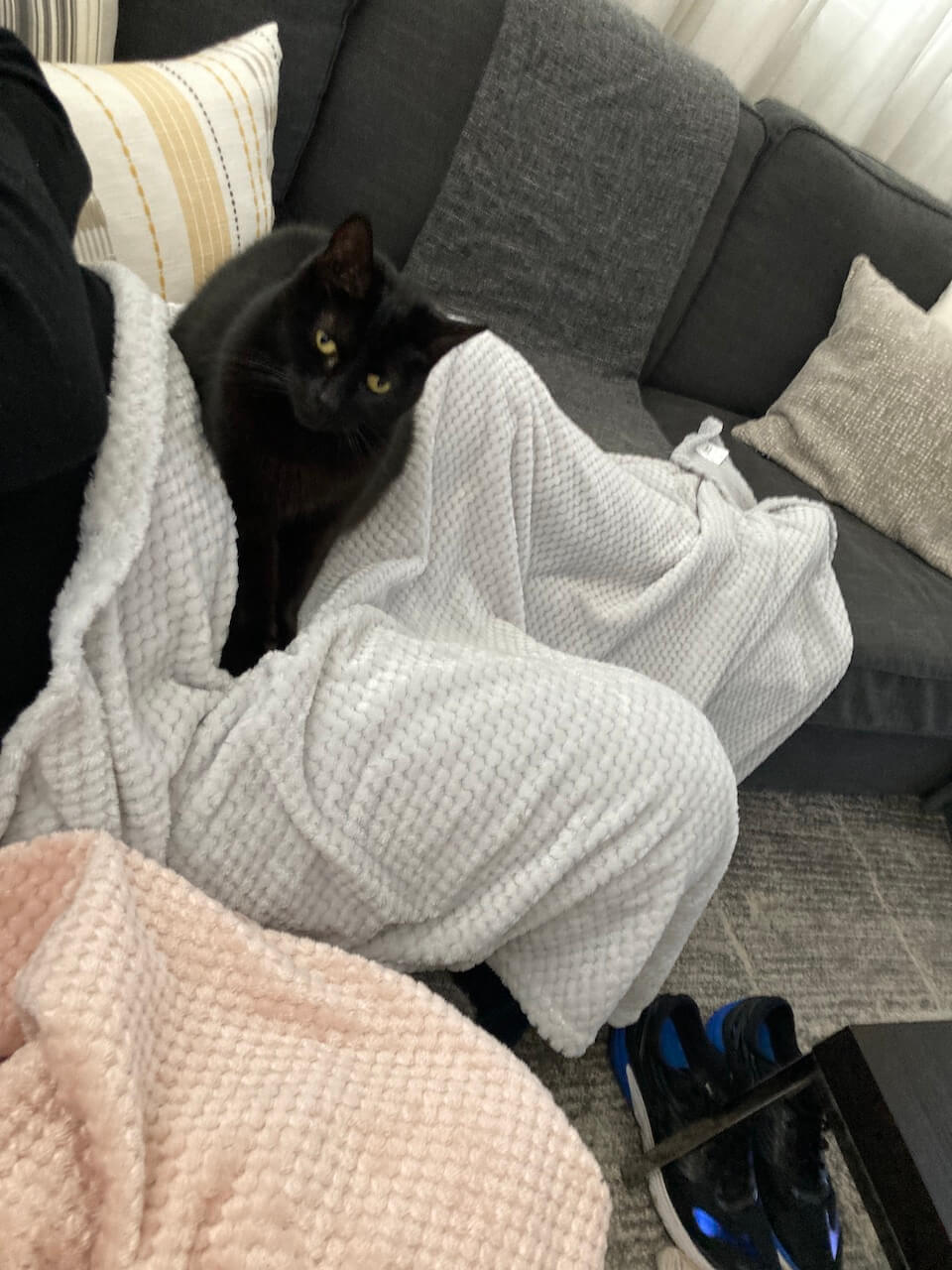 I feel like we have been watching this forever. This is because Steve and I don't have much free time together during the week. So we can only catch an episode here and there. Anyway, we are on the final series now and I'll be sad when it ends but I also want it to end because I am dying to know what happens!
Filming!
Just before midday Sam and I went to our friend's house so that he could finish filming his HSC drama video. He needed some more actors and a different location. So I enlisted the help of some kind friends.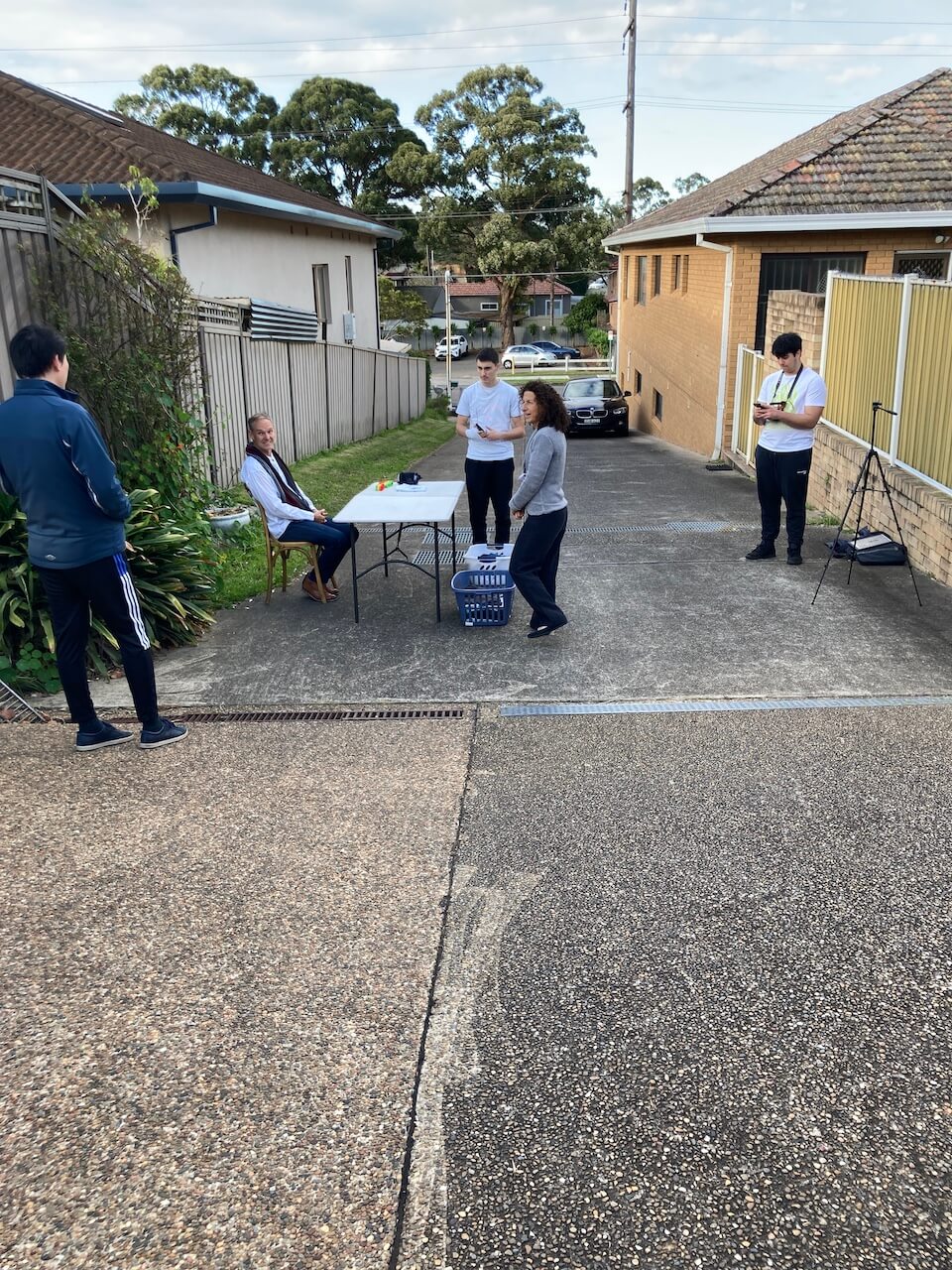 I know Sam was a bit stressed about directing everyone. But he did great! He also had to do some more filming on Sunday as well as loads of editing. It's a big project and I'm sure that he will be relieved once it's all over. I know that I will be!!
Saturday Evening
I finished season nine of Doc Martin and now I have to wait for the tenth and final season ever. Not sure when that is coming out as I heard that they started filming in February. I absolutely love this show.
After Doc Martin, I felt like watching a movie so I switched over to Amazon Prime and watched 'House Of Gucci' If you haven't watched it then I don't really recommend it. The movie was so disappointing and I found it really boring. I only got about halfway through before I gave up and went to bed.
Sunday
Sunday morning was cold but again very sunny. I went to church and then after the service I had a quick chat with a few friends over morning tea before I went home.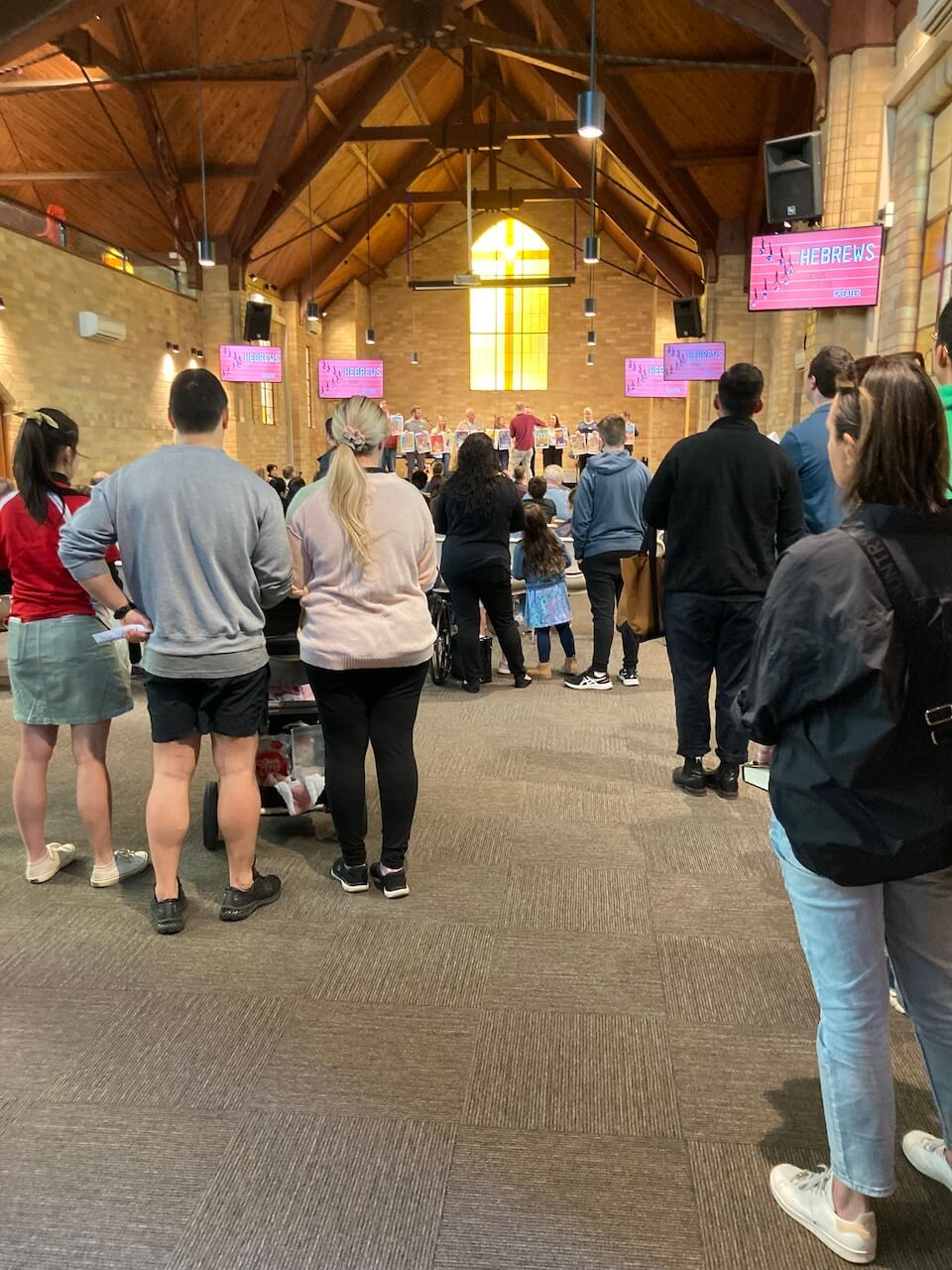 I got there when they were doing the kids' spot. Once the children all went off to Sunday school or Kid's church as we call it then I found a seat. We have been learning all about the book of Hebrews.
Later in the afternoon after lunch, I went for a pedicure, grabbed a few things from the shops, and had a coffee. I always say my name is Sam when I order a coffee. Haha! It's just easier.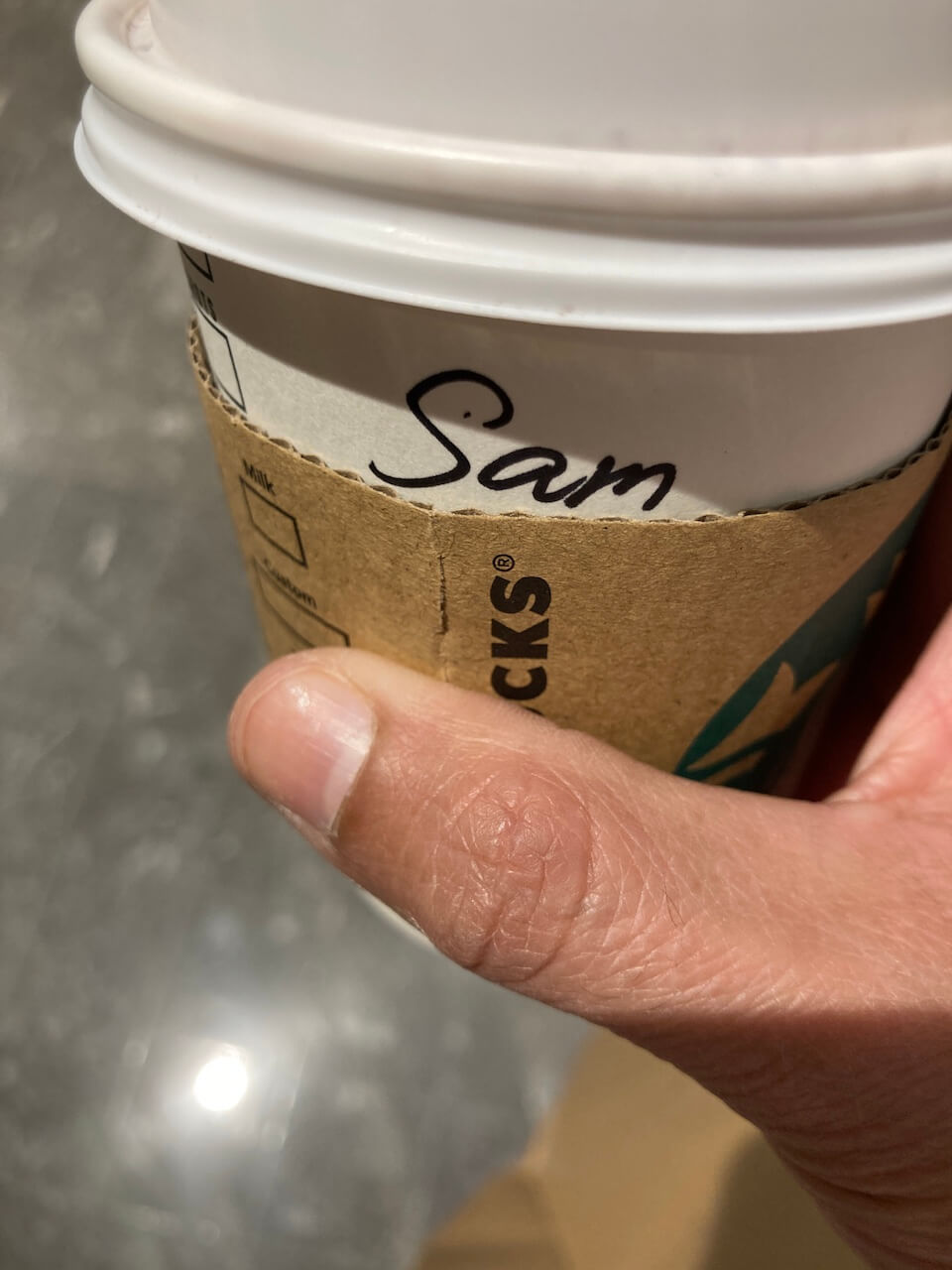 In the evening I needed to take care of my grey roots!! My hair always feels soft and shiny after I colour it. I don't enjoy the process of colouring it at all!! but I always feel happy with the results. I used to get my hair coloured at the hair salon but it always took so long. I prefer to do it at home now especially since I seem to have to take care of those greys more often these days. Sigh!! I use this Olia hair colour in light brown.
Sunday Evening
Sunday evening I did some meal planning and then I cooked some chili con carne. I think it's just called chili in America but here in Australia, we call it chili con carne.
Then I sat down to watch this season of The Block. It's an Australian reality TV series in which five couples compete against each other to renovate houses. Then at the end of the series, all the properties go up for auction. The winning couple are the ones who sell their home for the most money.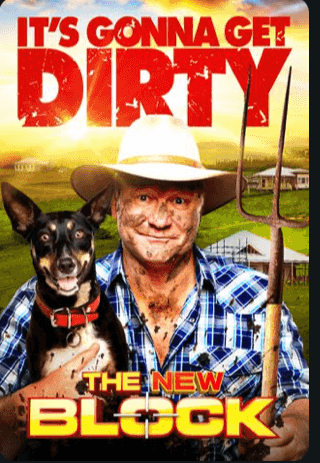 It's a great show and I love following along with all the drama that goes on during the week. Sunday night is always reveal night and it's probably my favourite part of the series. We get to see the rooms that have been renovated and then the contestants get given scores by a team of rather interesting judges.
It was a really nice second last weekend before spring. I was so happy that it didn't seem to go by as fast as other weekends do. Not sure why this was the case but I really am very glad that it felt that way! I hope you have the best week!
Happy Monday!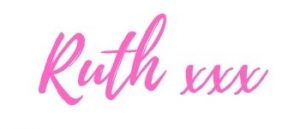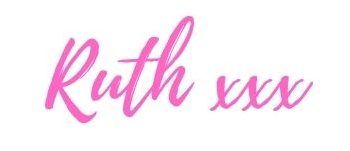 Linking up with Holly and Sarah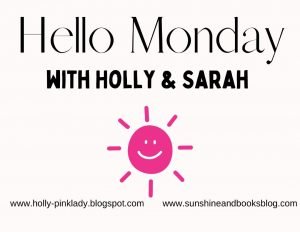 Sharing on