My List Of Favourite Christmas Movie And TV Shows– One of the things I love the most about this time of the year is watching all the fun Christmas movies and TV shows. There's nothing better than sitting in your cosy lounge room with the twinkle lights on and settling in to watch a favourite Christmas movie, in your pajamas of course!
I have put together my list of favourite Christmas Movies and TV shows. Counting down to number one, these are the movies and TV shows that I will always try and watch every December.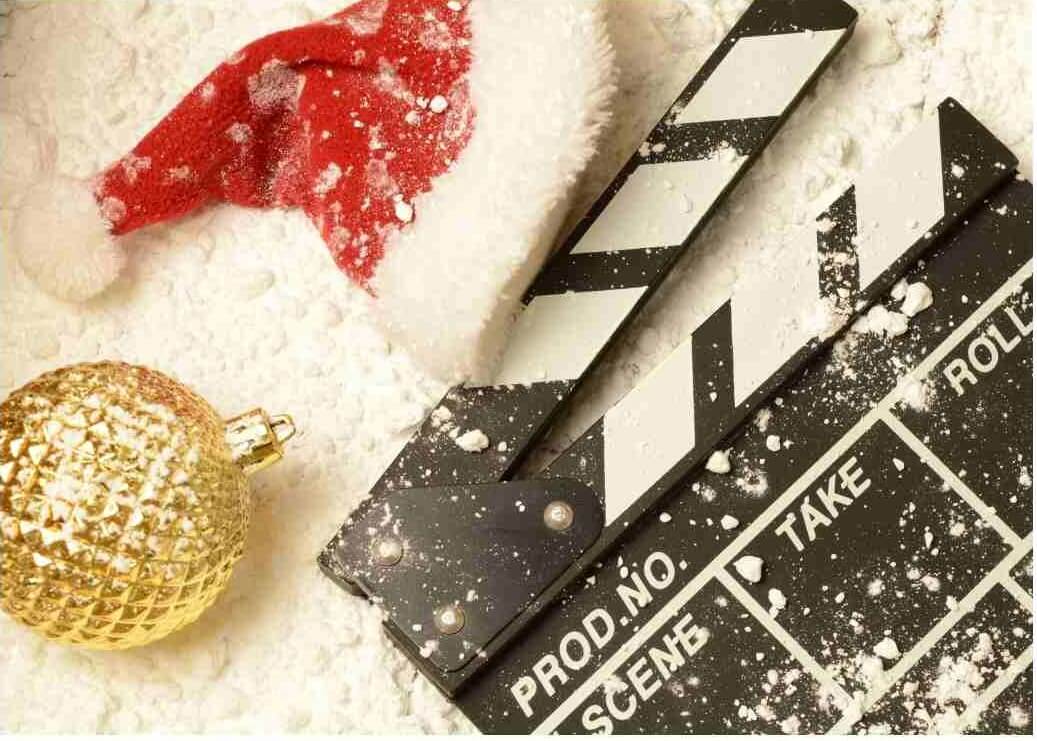 10. The Muppet Christmas Carol (1992)
This Christmas musical comedy is adapted from Charles Dickens' " A Christmas Carol". It stars Michael Caine and the cast of muppets. It sticks true to the original storyline with a dash of good muppet humour and memorable quotes. I watch this every year with a group of friends. First, we enjoy a Christmas feast and then we watch the movie. It has become a tradition for us now. The Muppet Christmas Carol is a really fun movie to watch, it has some great dialogue and good bits to sing along to!
9. The Brady Bunch-The Voice Of Christmas (1969)
I have always been a huge fan of the Brady Bunch. In this episode, Mrs. Brady loses her voice and can't sing at church on Christmas Day. Her sweet daughter, Cindy then visits Santa at the mall and begs him to bring her Mummy's voice back. Every time I watch little Cindy pleading with Santa it just makes me all teary. She's so cute with those big sad blue eyes. Of course, everything works out in the end. Sigh! And then Mrs. Brady sings! Oh, boy does she sing, what a beautiful voice!
8. The Polar Express (2004)
This beautiful movie is actually based on the original book, written by Chris Van Allsburg. It's about a young boy who is having serious doubts about Santa. One night a train with a conductor visits him and whisks him away to the North Pole. I would have to say that the thing I love the most about this movie is the style of animation. It's almost like looking at an old-fashioned Christmas card. Every single time I watch this beautiful movie I get serious cravings for hot chocolate!
7. Angels In The Snow (2015)
This lovely movie is about a family on the brink of separation. The Mum and Dad are having major relationship problems. They go on vacation to stay at a gorgeous cosy looking log cabin that they have recently built when a huge snowstorm strikes. They are then forced to spend Christmas with a loving family who comes knocking on their door one night asking for help due to the terrible weather. There is one major twist at the end that I did not see coming the first time I watched it. This movie gives me all the cosy feels, just think log cabin in the snow at Christmas time and you'll know what I mean. Can't get any more Christmas vibes than this.
6. Falling In Love (1984)
This movie starring Robert De Niro and Meryl Streep isn't your usual Christmas movie just like Die Hard isn't either. But it definitely makes my list of Christmas movies. It's about two people who meet briefly in the famous New York city bookstore Rizzzolis while they are shopping on Christmas eve. They strike up a friendship and eventually fall in love. There is however one huge problem, they are both married to other people. (Cringe!!)
Ignoring the fact that the movie is about infidelity, it still has a lot of Christmas feel to it. The majority of the movie is set during Christmas time. It's in New York, there's snow, bustling city scenes, romance (I know, I know it's still about infidelity). But it has so many Christmassy-looking locations. I just can't help liking this movie…….a lot.
5. Christmas With The Kranks (2004)
This classic Christmas movie is just hilarious! I love the Kranks! Nora and Luther Krank cause a scandal in their neighborhood. Their daughter Blair is away overseas so they decide to skip Christmas and go on a cruise instead. At the last minute, their daughter rings home to announce she will be coming home to join the Kranks for their annual Christmas eve party after all. The loving parents don't want to disappoint their daughter, so they embark on a huge mad dash to organise the party at the last minute.
This movie has so many laugh-out-loud moments and my favourites would have to be the scene with Tim Allen after he has had botox. And of course the hickory honey ham scene. Every time I watch it I think maybe this time Nora will save the ham!
4. Home Alone (1990)
I remember going to the movies to see this and the whole movie theatre going nuts. I love this movie because it is very nostalgic to watch, we all know what is going to happen next but it is still funny. Little Macauly Culkin is so charming as the kid who accidentally gets left home alone when his family all go on a trip overseas. The music in the movie is perfect and the McCallisters home is just exquisite! This is just a classic to watch and that's right you can "Go ahead and keep the change, you filthy animal".
3. Love Actually (2003)
Ahhhhh what a fantastic movie!! I can't even pick my favourite part because the whole movie is a favourite. This Christmas-themed romance comedy has so many amazing actors. It's about eight different couples struggling with love and the way you eventually find out how all the characters are intertwined is so clever. The music, drama, comedy, and sad scenes all make this Christmas movie one of the all-time greatest.
2. The Vicar Of Dibley -The Christmas Lunch Incident (1996)
This is my favourite episodes to watch at Christmas time. Dawn French plays the very funny Vicar. She looks after the spiritual welfare of some very quirky residents of a small town called Dibley. In this Christmas episode, she is invited to attend four Christmas lunches. Not wanting to disappoint any of her parishioners she accepts every single invitation. Well, you can just imagine what happens to the poor Vicar. This episode just warms my heart, all the characters are so loveable and hilarious. This is the one show my whole family will watch with me every year and then we spend the next few weeks quoting the funny parts. It is that good!! Please please, even if you don't watch anything else this Christmas, make sure you watch this episode!!
1. Elf (2003)
Number one on my list of favourite Christmas movies and TV shows is Elf. I love how such a tall elf can capture the childlike joy of Christmas, I guess that's the magic that Will Ferrell brings to the role. I'm sure that by now we have all watched this classic and know that it's about a human who is brought up by elves and so of course he thinks he's an elf. There are so many laugh-out-loud moments throughout this movie and in my book none of it ever gets old. Baaahahaha…..I'm thinking of all the funny parts and chuckling to myself as I type this. Definitely can't wait to watch it again very soon!! "cotton-headed ninny muggins" heeeheeeheee!!!
Time To Start Watching
Now is the perfect time to start watching all the fun Christmas movies and TV shows if you haven't already.
I hope you enjoyed reading my list of favourite Christmas movies and TV shows as much as I enjoyed putting it together!
Happy Christmas viewing!!