Hi friends and welcome to the October edition of "Not Just A Mom" hosted by Adrienne, Dara, Jen, Joanne, Lauren and Sarah. Today we are sharing our top money-saving tips.
I am excited to chat about this topic because I'm always down for exchanging ideas on how to save money. Especially now considering the way the economy is going with prices on the rise constantly.
Have you noticed how everything is becoming pricier? From petrol and groceries to electricity, health insurance and housing everything seems to have become significantly more expensive. So let's take a look at some money-saving tips that I find helpful in keeping costs down. Following these tips gives my wallet a little breathing space. It also leaves me a little extra moolah to enjoy a few of life's little pleasures.
Money Saving Tips
Create a budget
Ugh! I started with the most sensible and obvious tip but it's not my favourite. Budgets kind of stress me out a little because they feel like such a huge commitment! But having said that I know that keeping track of my income and expenses and allocating amounts for each category including bills, groceries, entertainment and savings is the way to go.
Cook at Home and Prep Your Own Ingredients
Cooking meals at home is probably my favourite money-saving tip. I quite enjoy cooking these days as I don't have starving little children to feed. So now I can take my time and enjoy the process more than I used to. I also think that ordering takeaway food regularly is a sure way to drain the old budget. We tend to prefer to save this money and instead treat ourselves to a nice dinner out occasionally.
Another money-saving tip is to pre-prep your own ingredients. I know I know!…. Sometimes it's so much easier to buy the conveniently pre-sliced and pre-prepped options from the supermarket but they are about double the price. So I tend to stay away from them and pre-prep my ingredients as much as possible.
Automate Your Savings
One of the best ways that I have found to save money is to set up automatic transfers from our regular account to a savings account. This "pay yourself idea" means that I can save money regularly and hardly even notice it.
DIY Whenever Possible
Do-it-yourself projects can mean big savings! Recently I committed myself to the task of sanding back and repainting our doorways and skirting boards. It wasn't the most exciting task but I knew that hiring a painter would have cost a small fortune.
It would be great if we were handier and could do things ourselves such as fixing leaky faucets or handling basic electrical tasks. These DIY skills would mean huge savings as rates for tradies can be so expensive!
Shop Smart
Smart Savings On Cleaning Essentials: Why pay full price for household cleaning products when you can grab them at a discount? I am constantly on the lookout for when my favourite laundry pods and dishwashing capsules go on sale at half the price. My number one rule is to NEVER pay the full amount for these items because  I know that I can always get them at a significant discount. I do however make sure not to wait until the last minute and always buy them in advance so I don't miss out on the savings.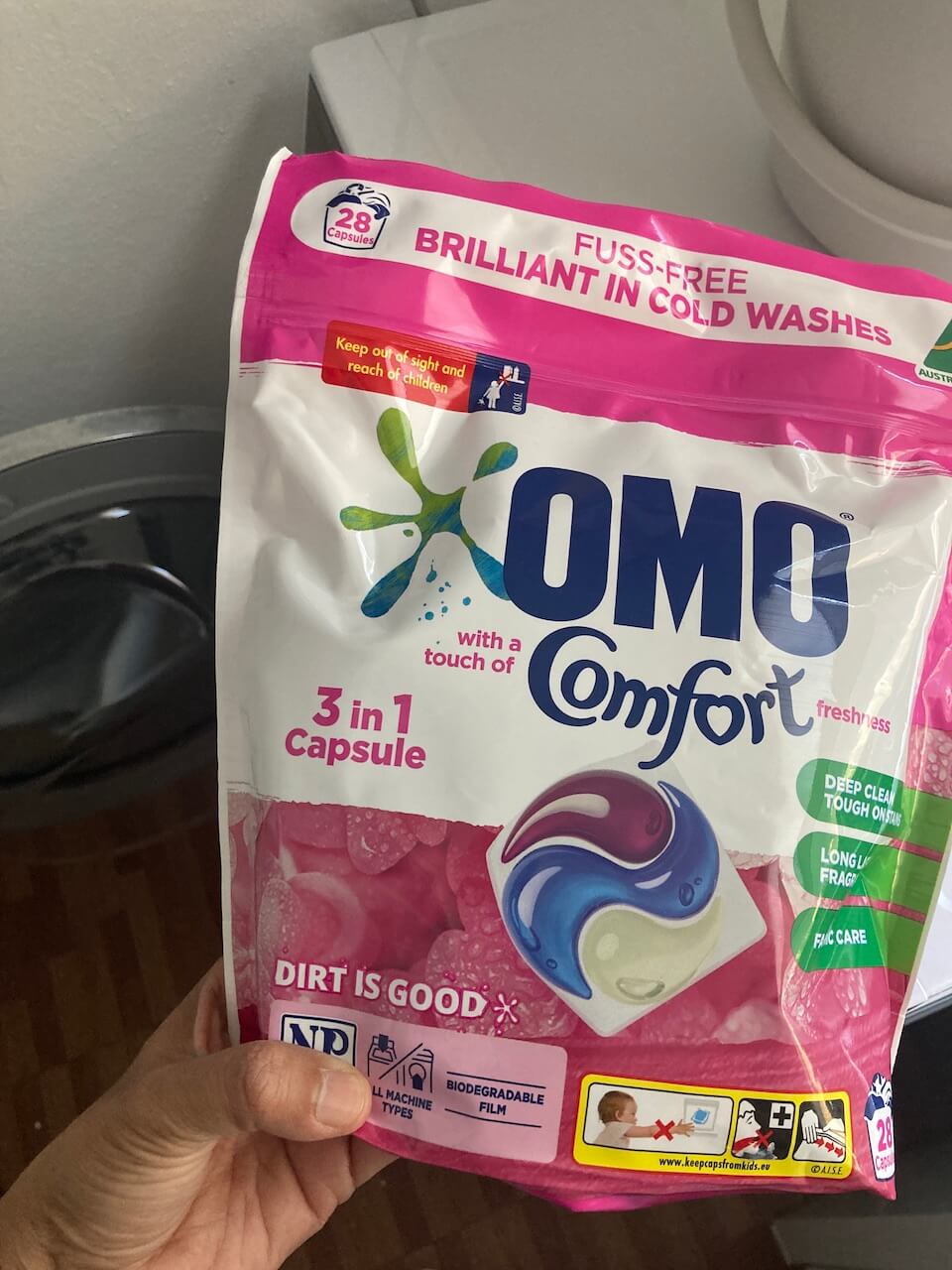 Savings on Fresh Produce: When fruit and veggies are in season they are not only fresher but they are also more budget-friendly at the supermarket due to their abundance. So opting for seasonal produce is a fantastic money-saving tip that helps keep my grocery costs down. I just need to be strong and not give in to my cravings for summer fruits in the winter!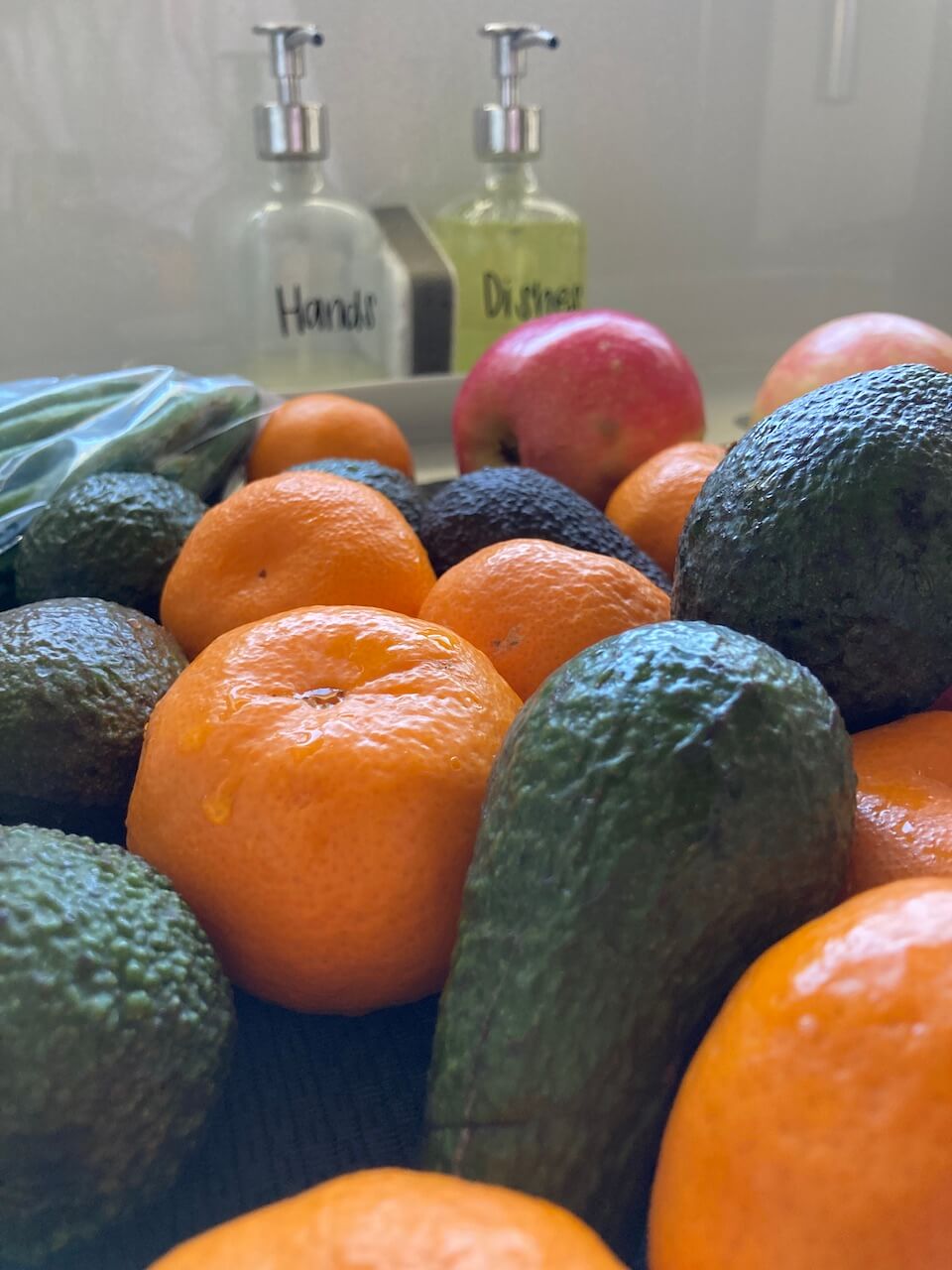 Don't Grocery Shop When You're Hungry: One money-saving tip that I swear by is never to go shopping on an empty stomach. Even when I'm doing my online grocery order! I know that if I'm hungry I will for sure add extra items to my cart that I don't really need. Those impulse buys can add up fast and blow my food budget.
Refill Your Pump Bottles: Another one of my small but effective money-saving tips is to buy liquid soap in larger and more cost-effective containers. Then I simply refill my own pump bottles that I bought from Ikea. This is great for not only keeping costs down but also reducing the amount of packaging waste…it's a win/win!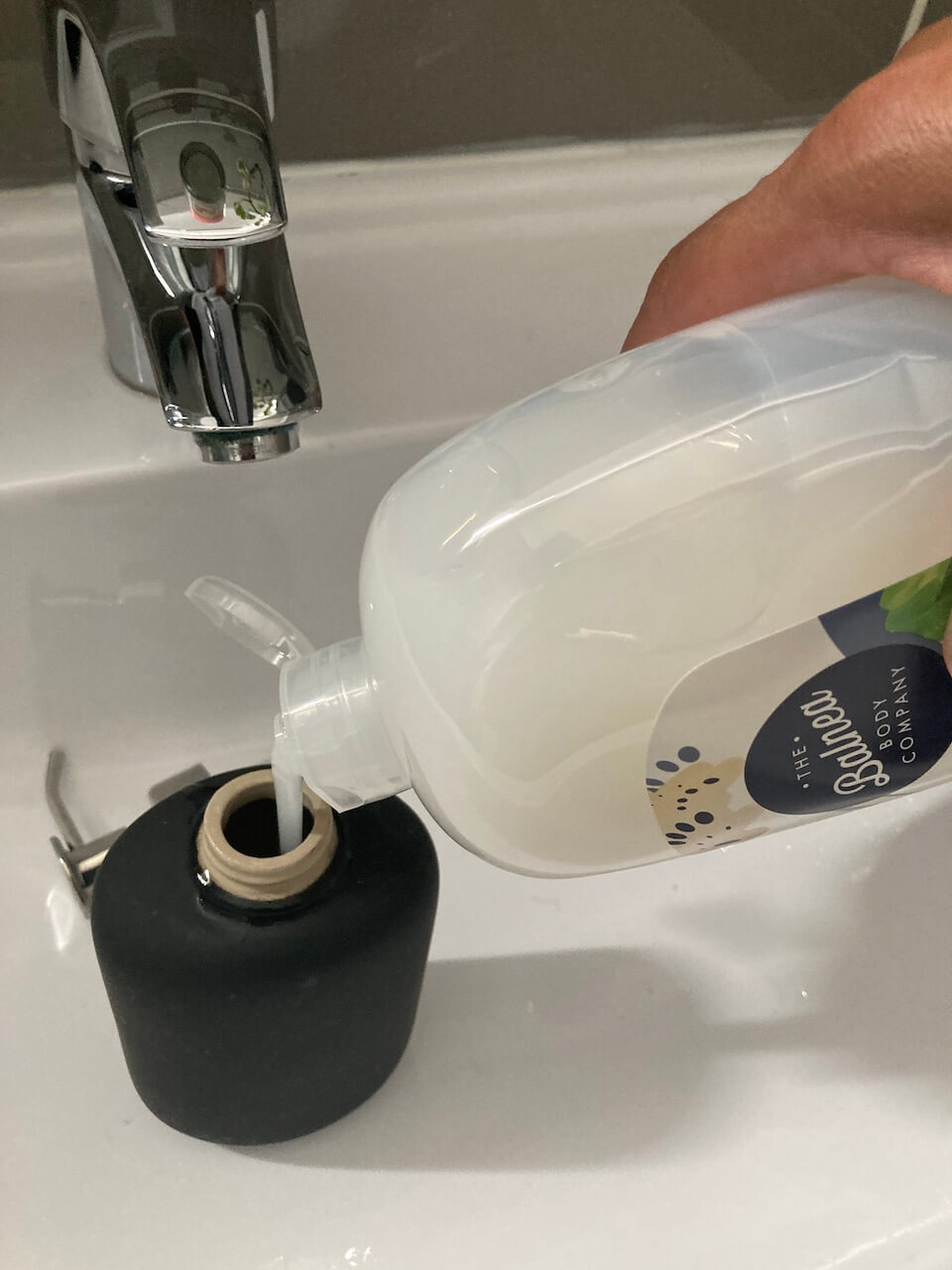 Meatless Monday
It doesn't have to be a Monday! I just try and include one meatless meal a week not just for money-saving reasons but for health reasons too. Going meat-free for at least one meal and eating vegetables, legumes and grains adds variety and reduces food costs. Thankfully the only whinging that I have to put up with is my own one that goes around in my head. I just love meat!!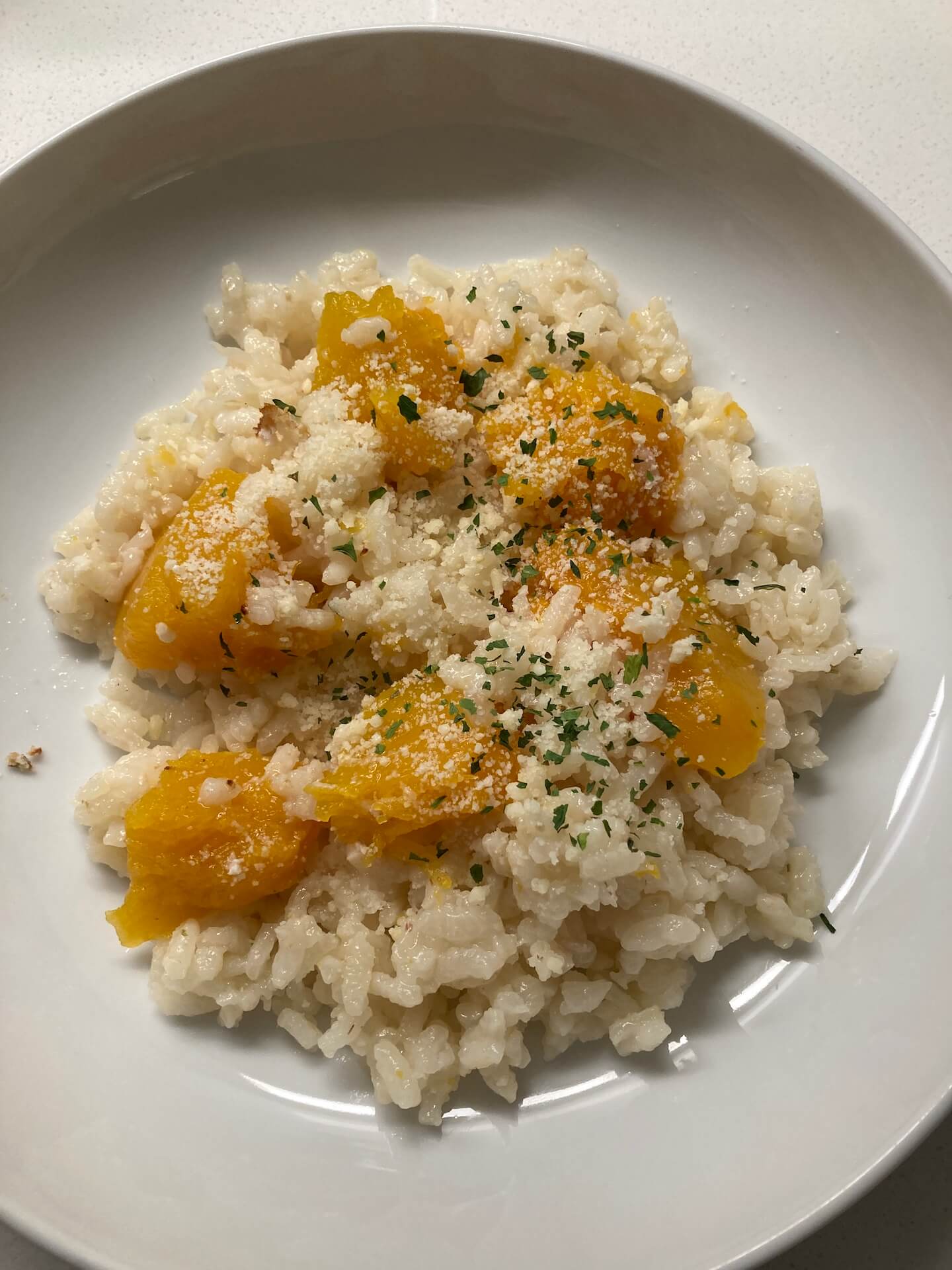 Avoid Impulse Buying
Ooooh, this one is a bit of a tricky one, especially if I'm out looking at clothes! I don't have a problem resisting the urge to buy nick nacks or ornaments. It's clothing that tends to lure me in. But I do try hard to avoid buying things impulsively. I also stick to only buying clothes or shoes that I absolutely love and won't be able to sleep EVER if I don't. In addition, the price has to be reasonable and I try to not use girl maths to justify my purchase.
Review Insurance Policies
This is a good one on the list of money-saving tips so I really should make a point of doing this yearly. It takes a bit of effort to make the call to try and get better deals on insurance but it's well worth the effort. You can save a lot of money on special competitive deals!
So there we have it, a few simple money-saving tips that I stick to. Some of these tips not only help me keep costs down but are also good practices that help reduce waste and are kinder to our planet.
I hope you have a great day!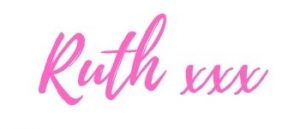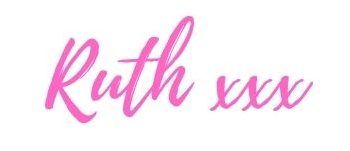 Related Article
How To Pack A Sustainable Lunch Box