Easy Pumpkin Risotto Recipe–  This easy and very delicious pumpkin risotto recipe is sure to be a hit as a main meal with your family or dinner guests at your next dinner party. It would also make a delicious side dish too!
With Thanksgiving coming up so soon this recipe is sure to add a little extra zing to your Thanksgiving menu! As it's a little different from other regular sides and also a bit fancy.
I must admit that when it comes to cooking risotto I usually feel a little less than confident. But if you follow this easy recipe and remember a few simple tips. You will end up with a great dish that will be sure to become a favourite.
This easy pumpkin risotto got a double thumbs up from my family and my mother even loved it. She was an amazing cook in her heyday and she is a really tough critic!
Pumpkin Is Good For You
Pumpkin also has so many great health benefits too because it's packed with nutrients. So adding some into your diet in creative ways is a great idea!
Pumpkin contains beta carotene which is a powerful antioxidant
Fiber, potassium, and vitamin C that is found in pumpkin is great for the health of your heart
Vitamin C, Vitamin E, and beta carotene that is found in pumpkin will benefit the health of your eyes.
Pumpkin is a great source of fiber
These are just a few of the nutrients that are found in pumpkins. With so many health benefits it's a great idea to find ways to incorporate some into your weekly menu.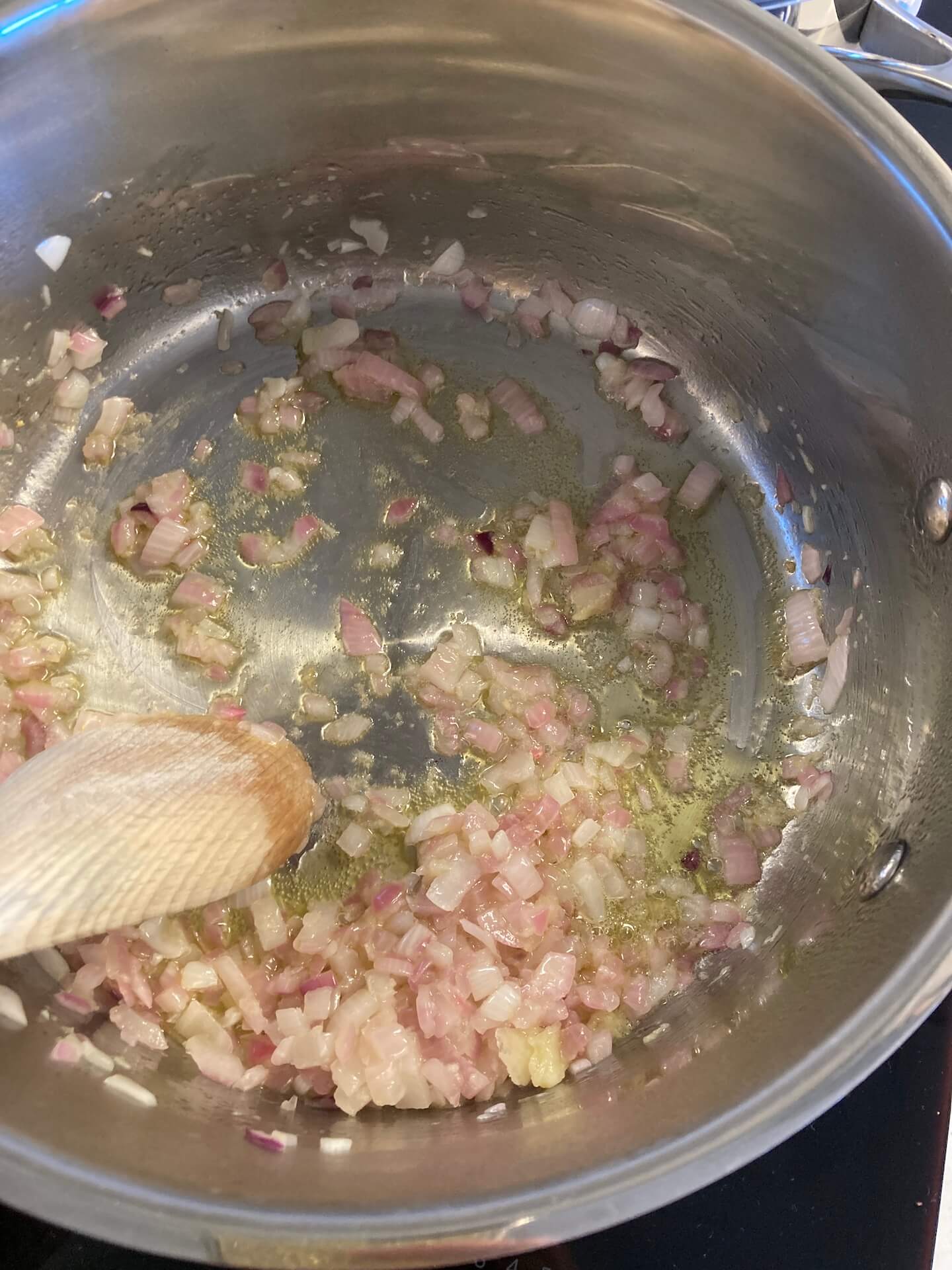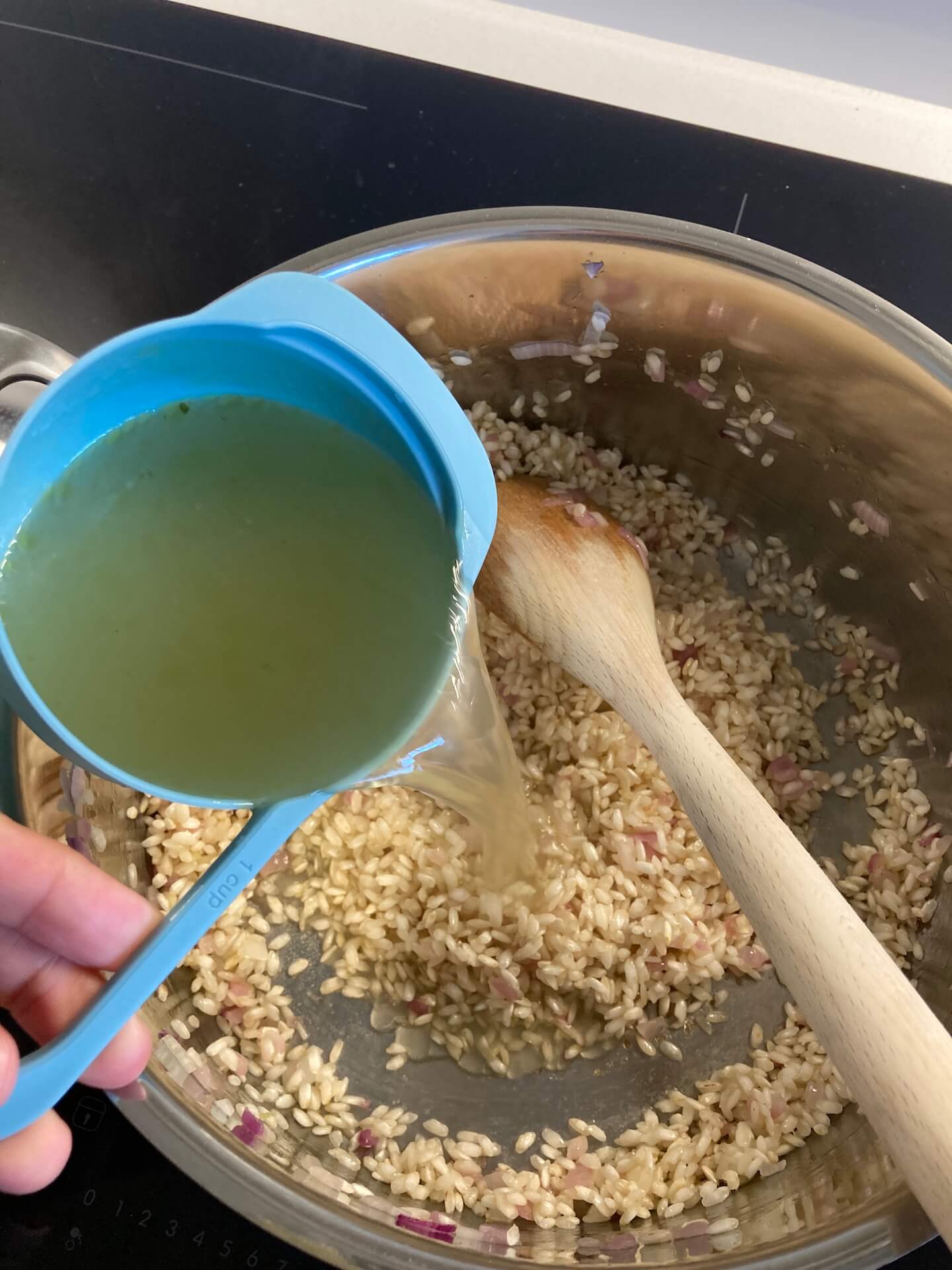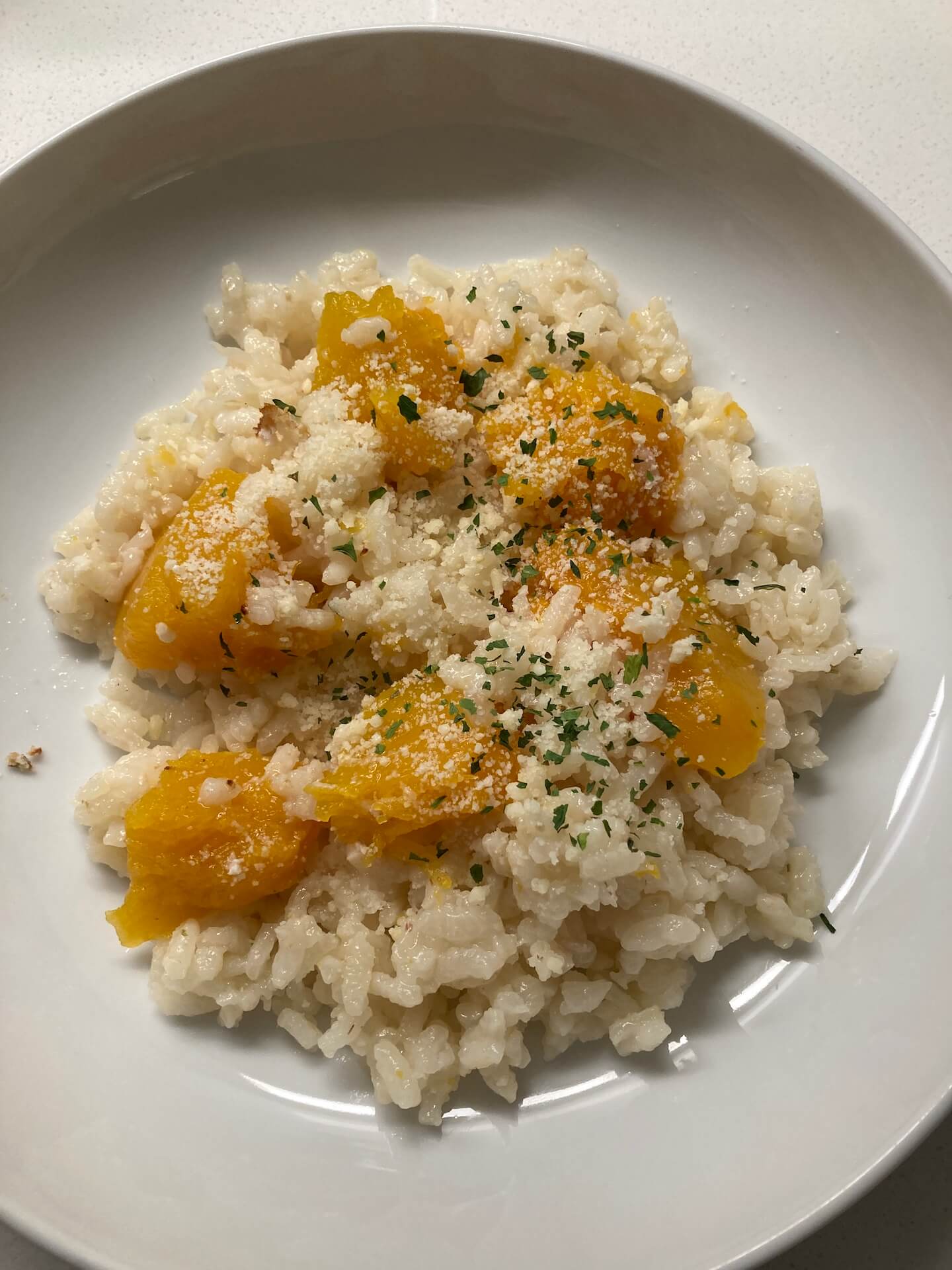 Easy Pumpkin Risotto Recipe
Ingredients
250g – 300g pumpkin

1

tbsp

olive oil

1

large onion

chopped

salt and pepper to taste

2

cloves

garlic crushed

1 ½

cups

Arborio rice

⅓

cup

white wine

4

cups

chicken stock

1 cup of cooked pumpkin

3/4

cup

Parmesan cheese

grated

Fresh parsley
Instructions
Cut pumpkin into medium-sized cubes and cook in boiling water. Then once it is cooked set aside

In a large frypan add olive oil and cook chopped onion and crushed garlic. Cook until the onion is slightly translucent. 

Add rice and cook stirring often for approximately 1 minute. 

Add the wine and ½ to 1 cup chicken stock and stir. Cook until liquid is almost all absorbed, remember to stir constantly. Continue until the stock is fully absorbed. Repeat this process until there's no stock left and the rice is fully cooked.
Stir the cooked pumpkin cubes through the rice add the parmesan cheese, and continue to cook until the pumpkin is heated through.
Remove from heat and serve immediately. Garnish with more parmesan cheese and chopped parsley.