Boohoo!! Yes friends it's my last week of spring break. So it's back to work on Monday. It's been a fantastic couple of weeks. I have had the best time getting out and doing some fun things as well as hanging out at home. I have been able to relax and also do some chores that had been on my list for when I had more time (hello oven cleaning). It's been absolutely brilliant not having to stick to a routine. And as I have mentioned many times before….. I have loved loved loved staying up late! But the days just went by so quick and I missed catching up with some lovely friends but that's ok I'm sure we will get together soon!
Even though I wished so hard. Time just didn't slow down and the days just flew by in a flash! Anyway, such is life and I am lucky that I work at a great place with some lovely people and that we are going into term 4 which is my favourite term. Term 4 is my favourite not just because it's the last term of the school year. But because to me, it's the most fun term. All the kids are settled, we are all in a great routine and we get to do fun festive activities. Bring on Term 4!!! But before all that, thanks so much for being here where as usual I am linking up with Andrea and Erika for today's Friday Favourites.
Fun Favourites For My Last Week Of Spring Break
#1
Monday night was our once-a-month dinner catch-up with our friends. To celebrate the last week of spring break I enjoyed a margarita!!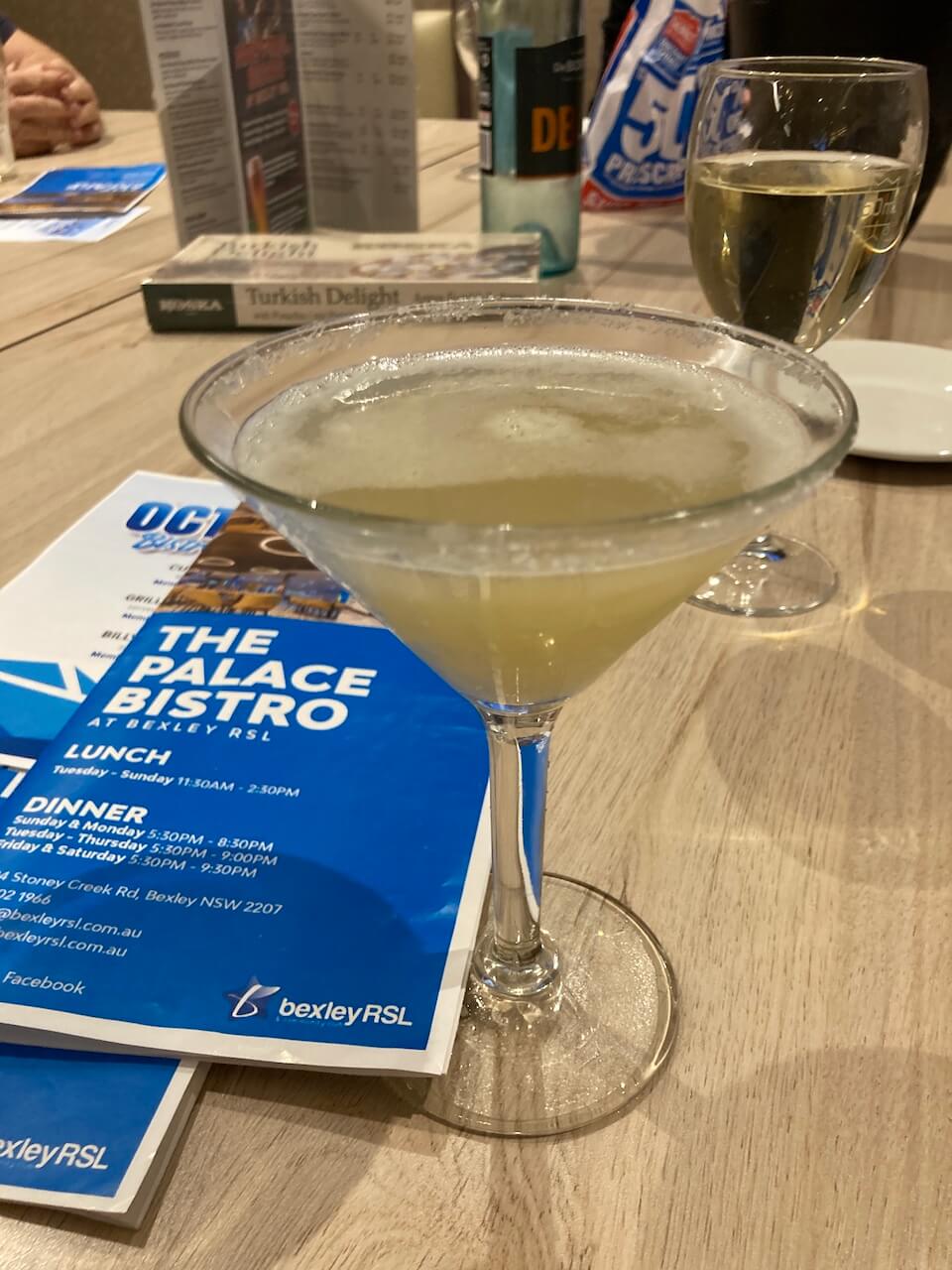 We had some dim sims as a small starter and I had my usual steamed barramundi and rice. My friend Marianne always orders the same dish too. We were laughing about how we ordered the same meal every single month. Haha, it's just so delicious and healthy!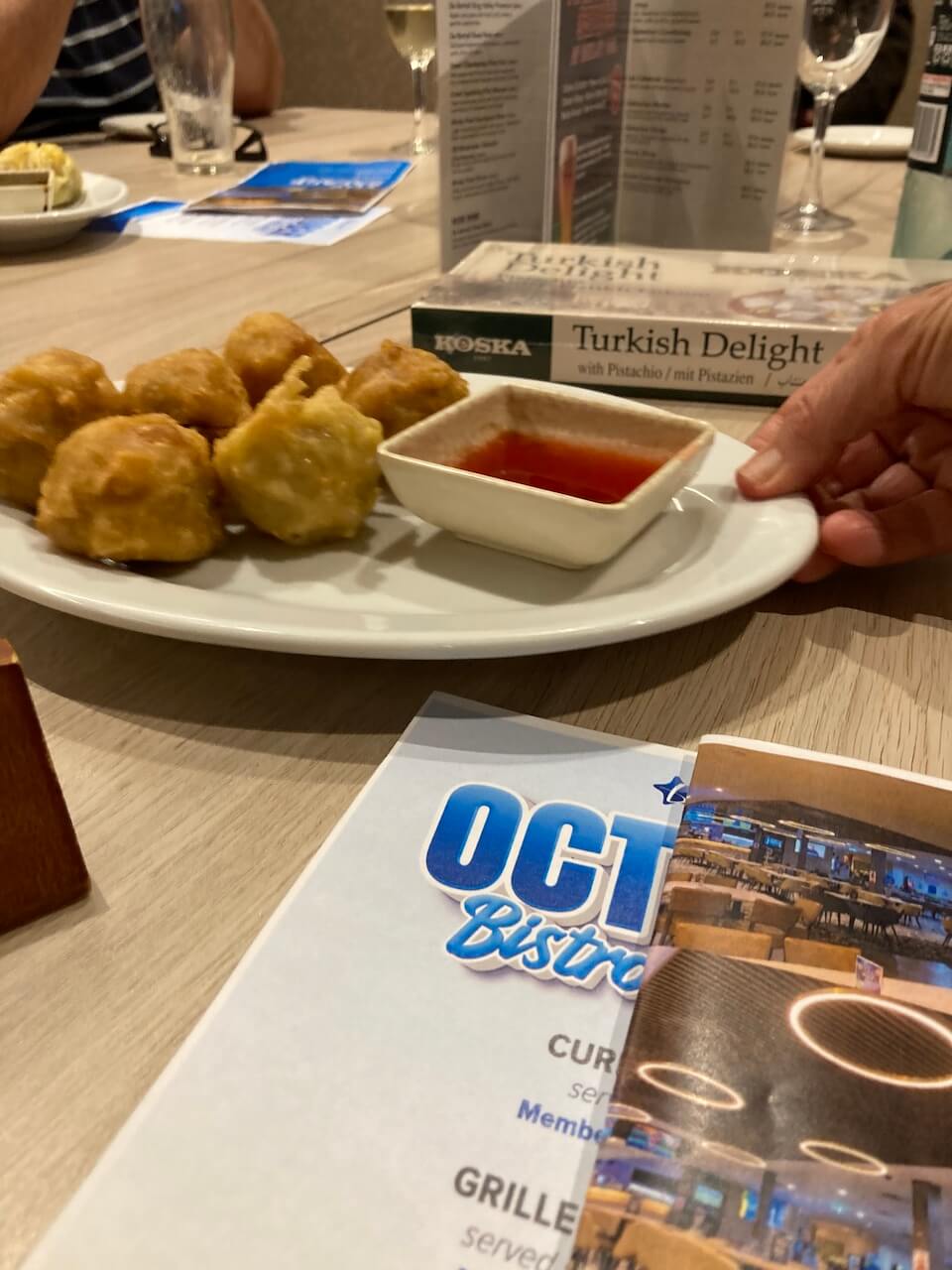 #2
Steve had the day off from work on Tuesday. Normally he has Wednesdays off but one of the other guys was away so they did a reshuffle. We enjoyed staying home all day. Then in the evening we had a small cheese plate and some prosecco and settled in to watch our favourite cozy show ' All Creatures Great And Small'.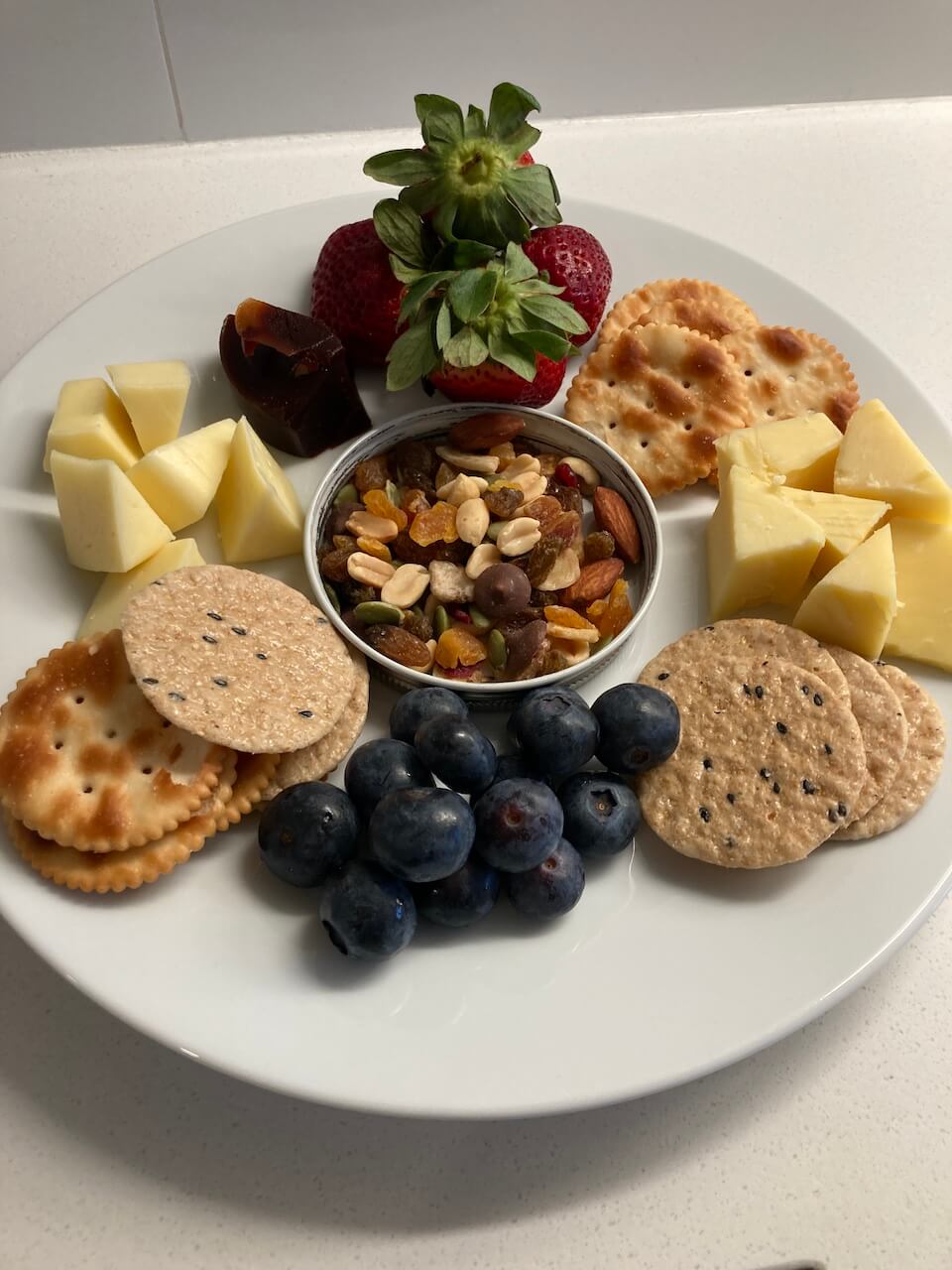 #3
Wednesday morning we went out for breakfast which was very delicious.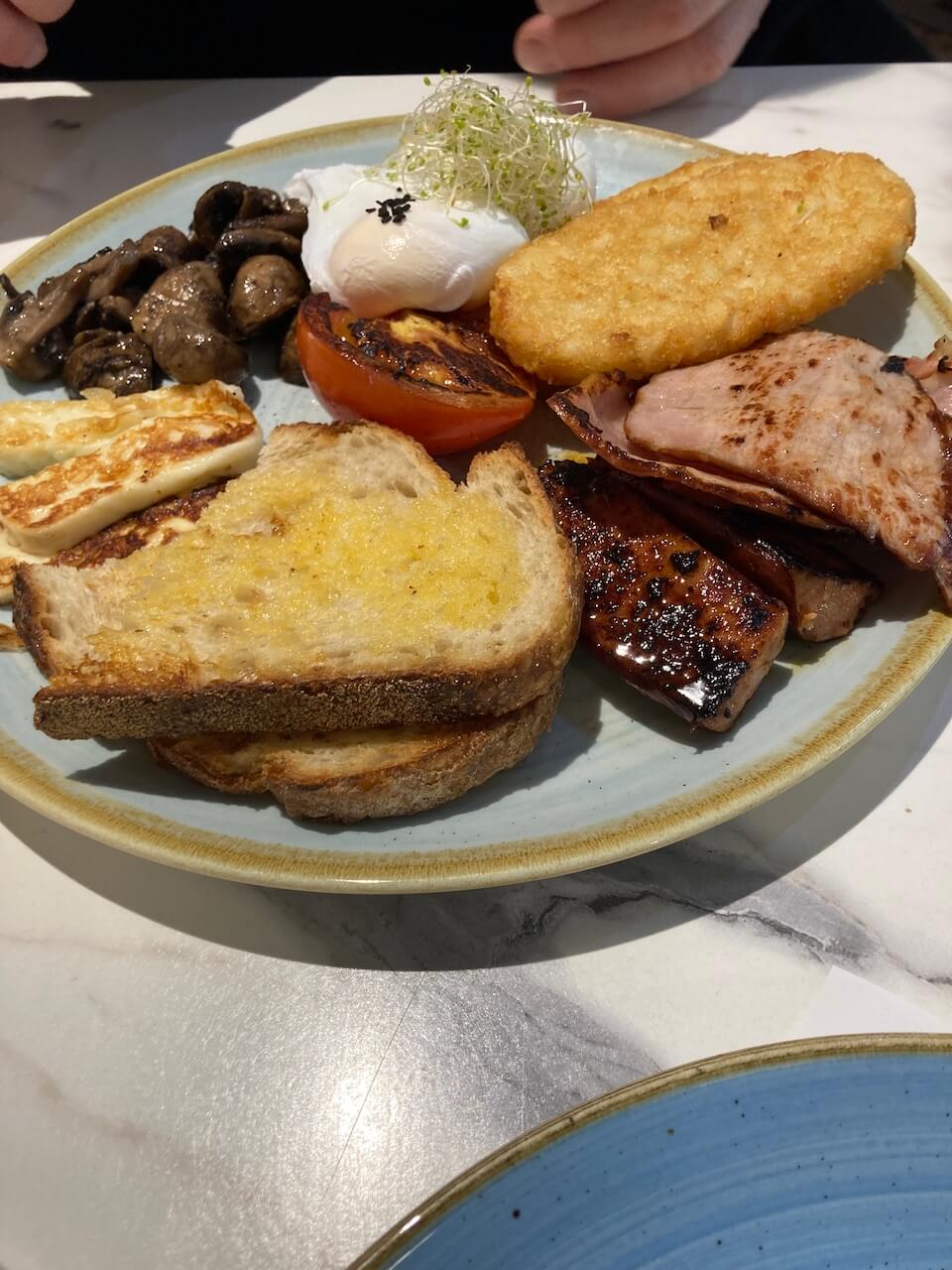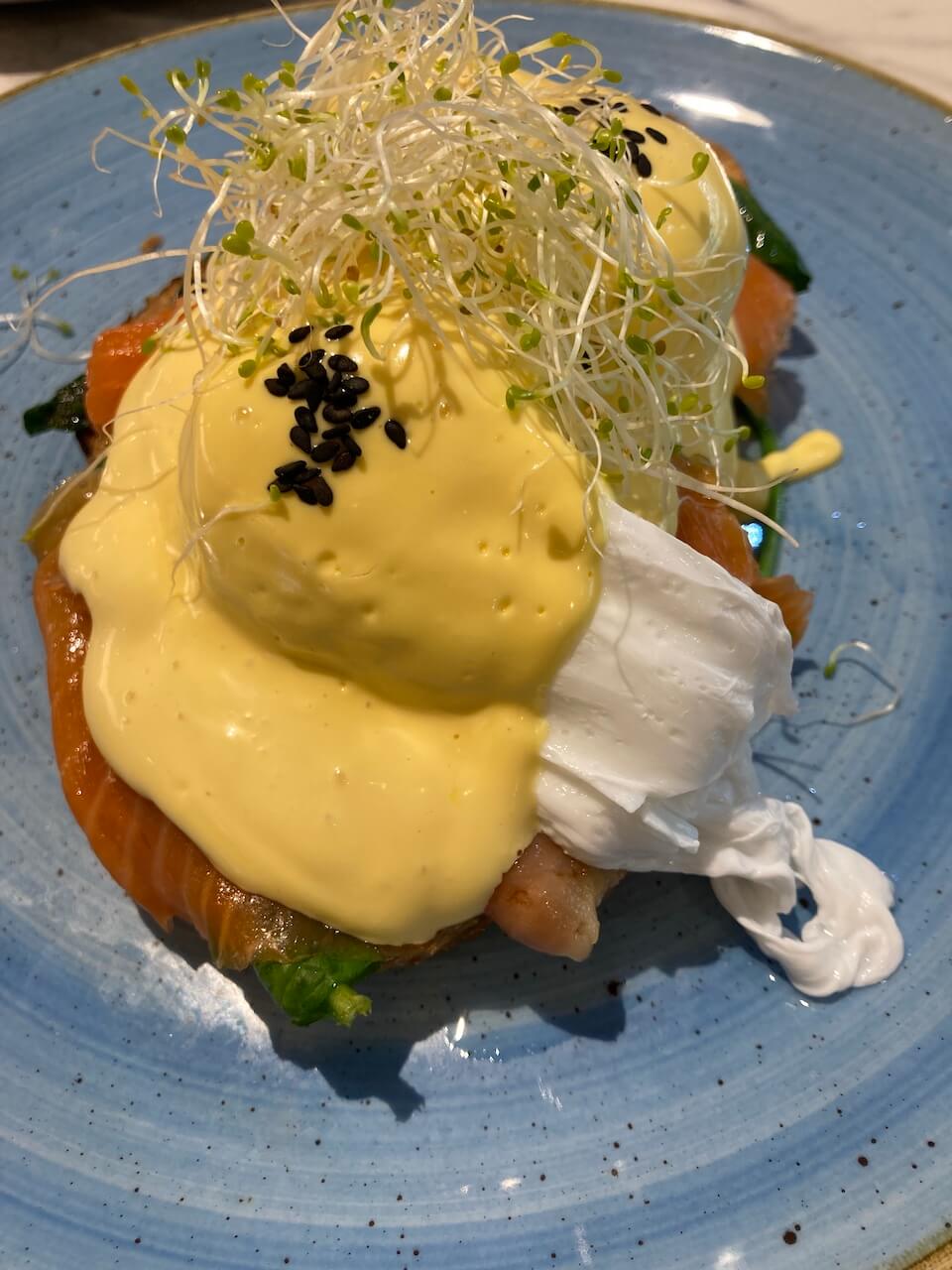 Steve went off to get a remedial massage on his legs. Poor guy, he has dodgy knees and tight calf muscles from being on his feet all day at work. While Steve got his massage I got a pedicure and a manicure. This time I chose a colour called mulberry which I really liked. I always stick to neutral colours but look at this wall of colours.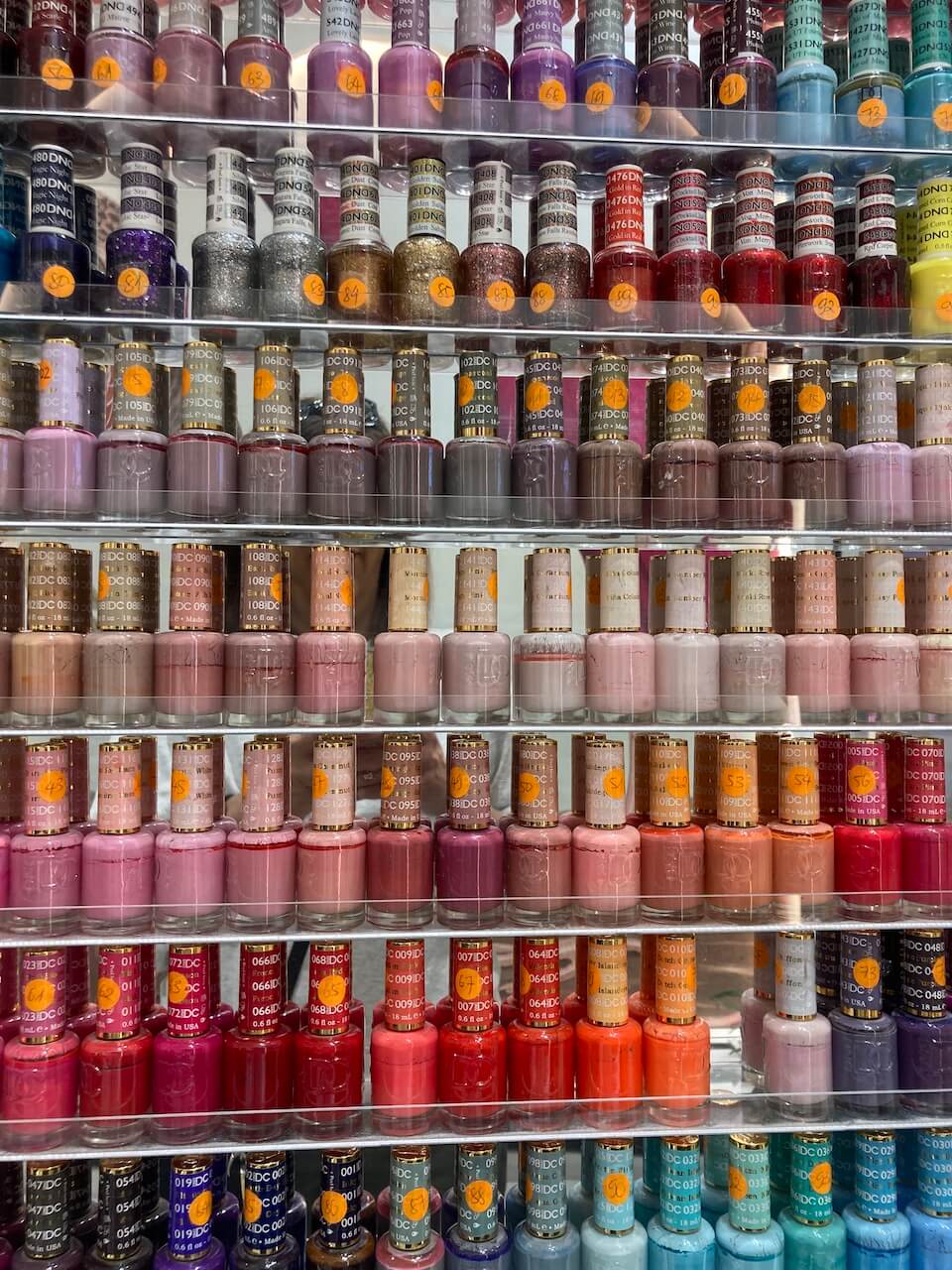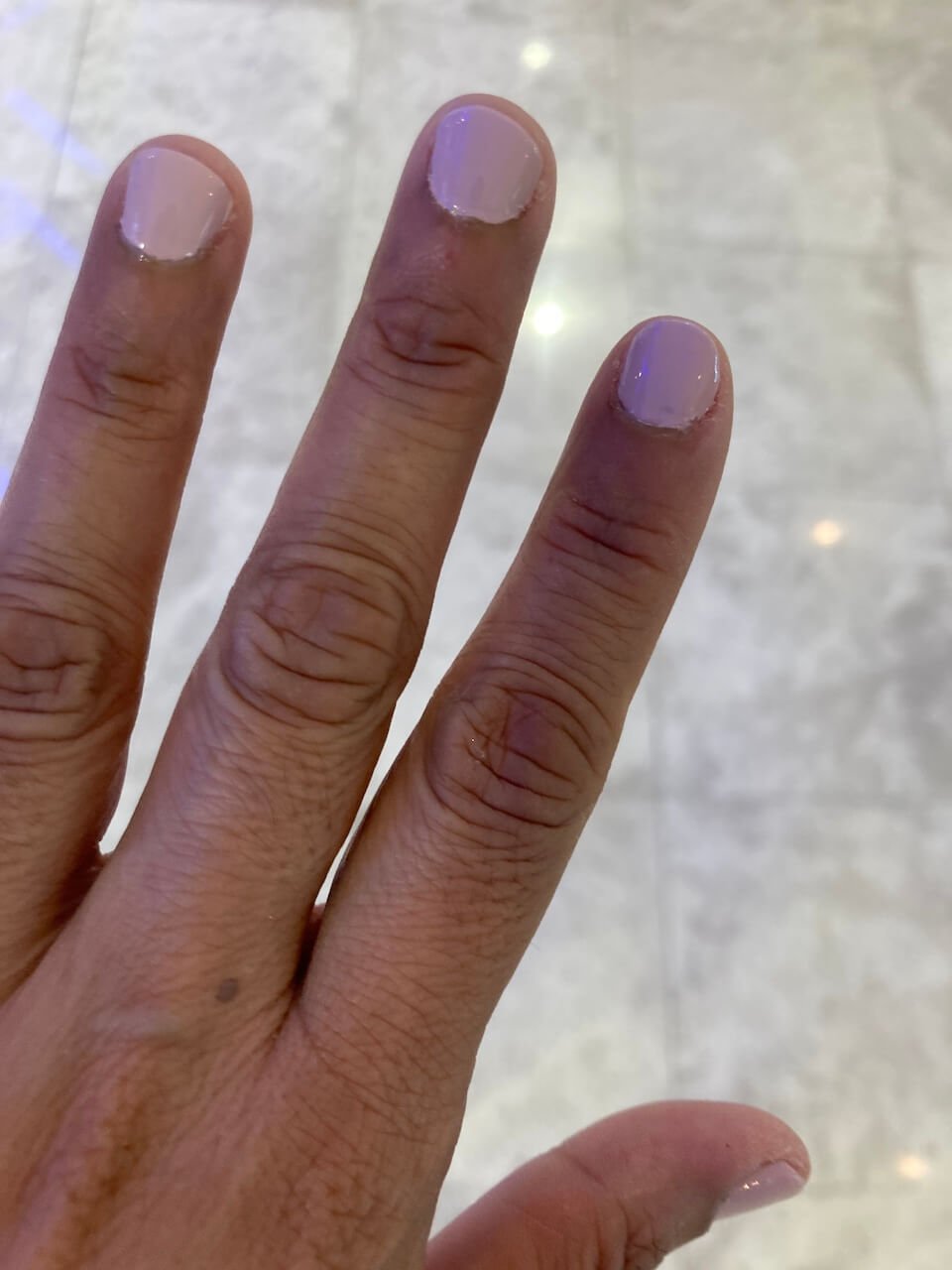 Maybe one day I'll go home with a fluoro colour…….Nah I like safe neutrals too much!
Before we went home I stopped off at Mecca and bought some BB cream and blush as well as a new make-up brush. I normally just use bronzer for my cheeks but I thought I would give this soft colour a try.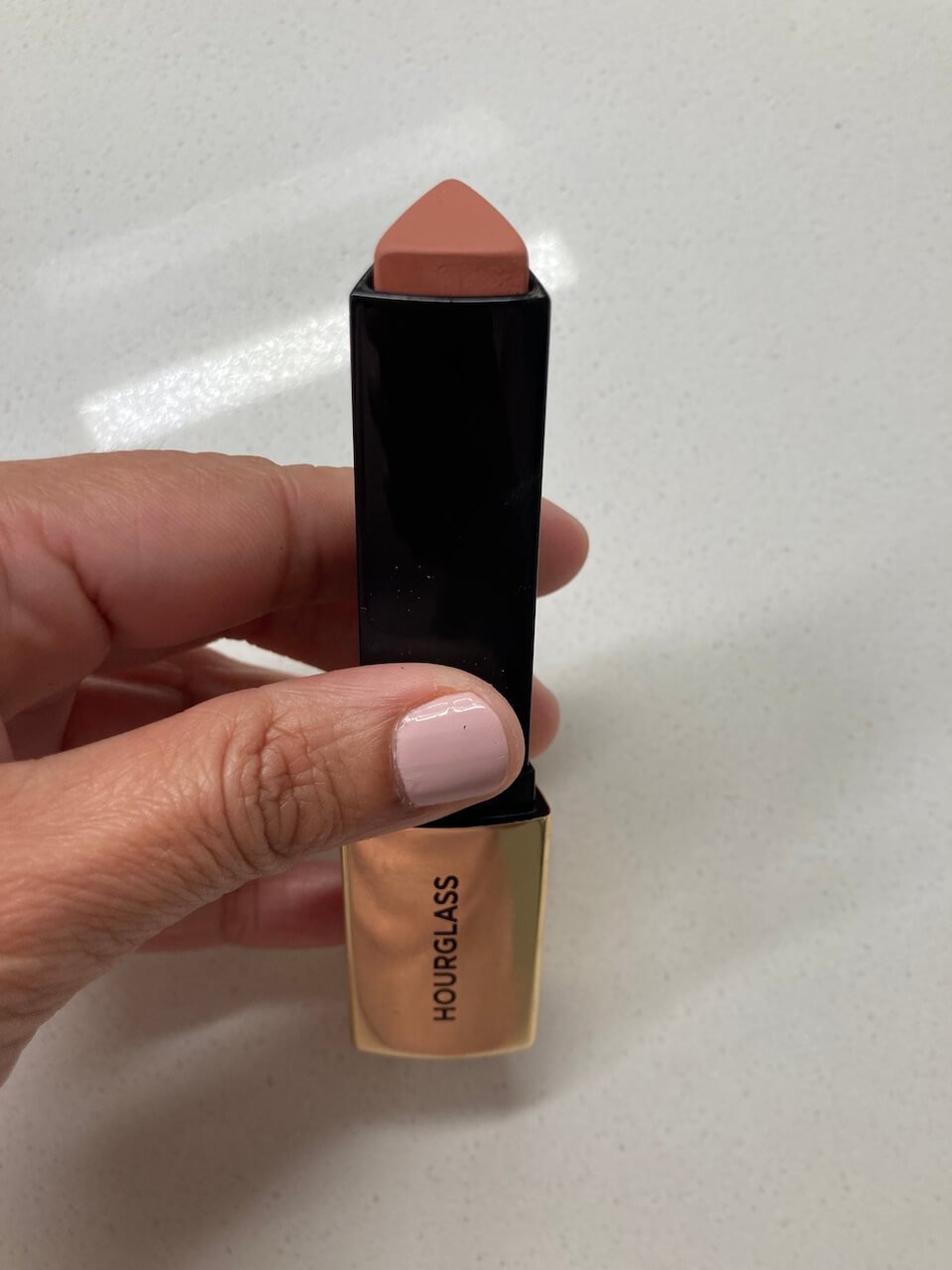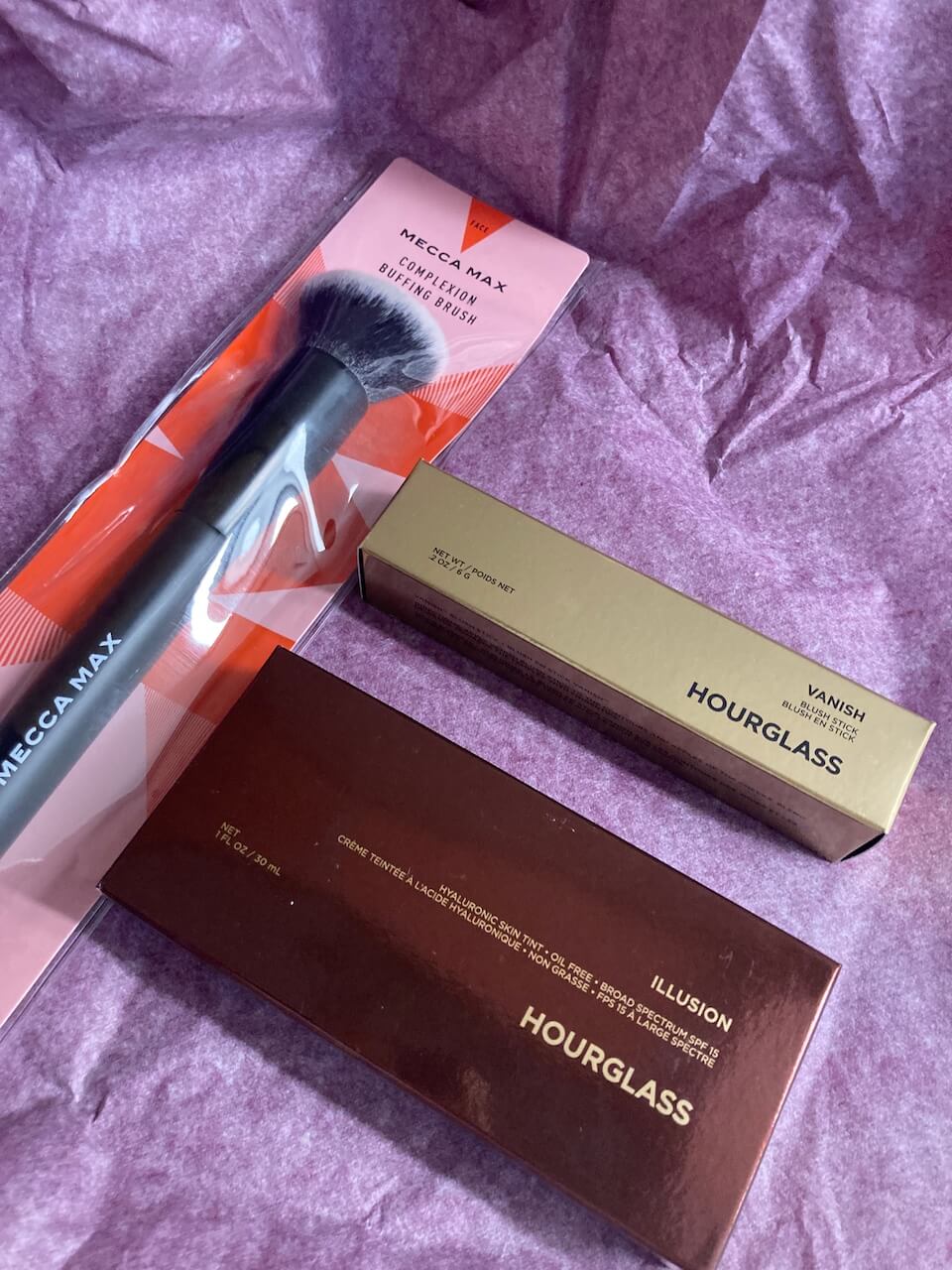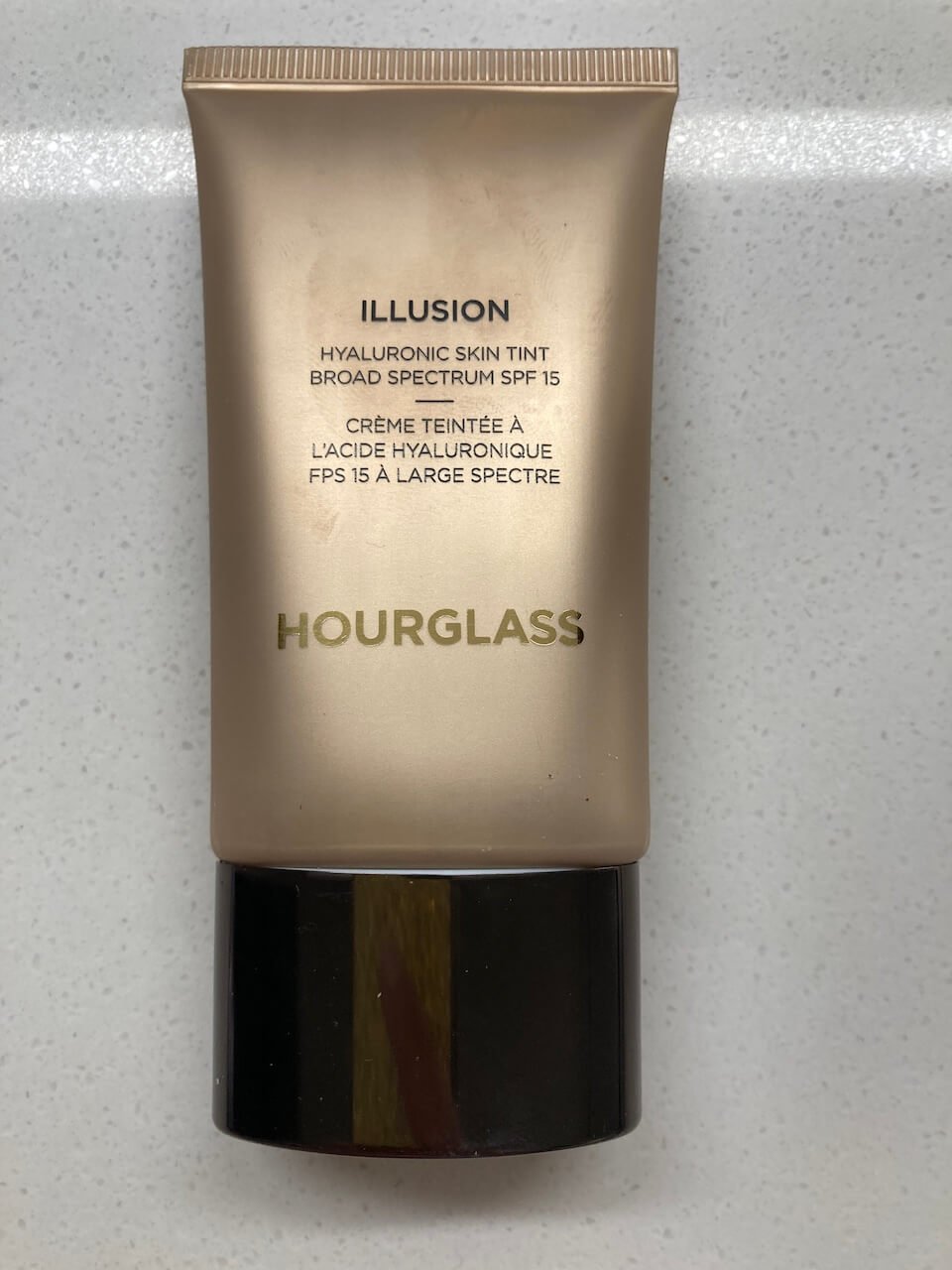 #4
Thursday morning I went to visit a very dear friend's father who is now living in an aged care facility. My lovely friend met me there and we spent a few hours with her dad. It was so great to see them. I have known this lovely friend and her family since we were little. Her mum and my mum were very best friends. They were inseparable and whenever they were together they were like two giggling school girls as you can see in this picture!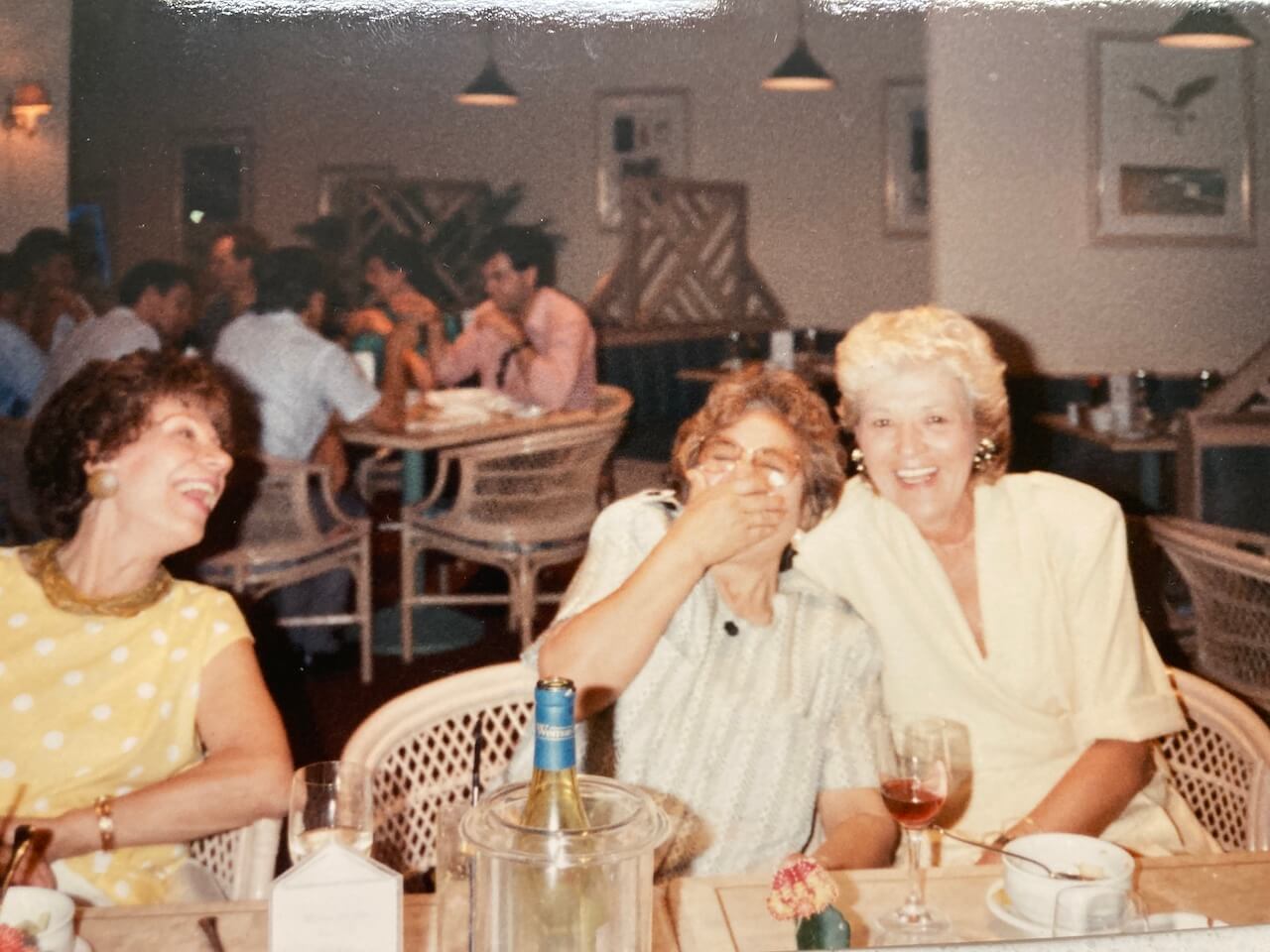 Sadly my friend's mum passed away many years ago and now her dad is 94. He is doing quite well but his short-term memory is not the best. So it was hard when he asked me a few times how my own mum was and I had to remind him that she was in heaven. What was even harder was when it came time to leave and say goodbye. I couldn't help getting teary and of course, my friend did too.
We had a lovely time during the visit though. After lunch, we played dominoes and boy oh boy my friend's dad is as sharp as a tack when it comes to dominoes. He beat us every single time even though we tried really hard!! It was a very special day and I'm looking forward to the next time I visit.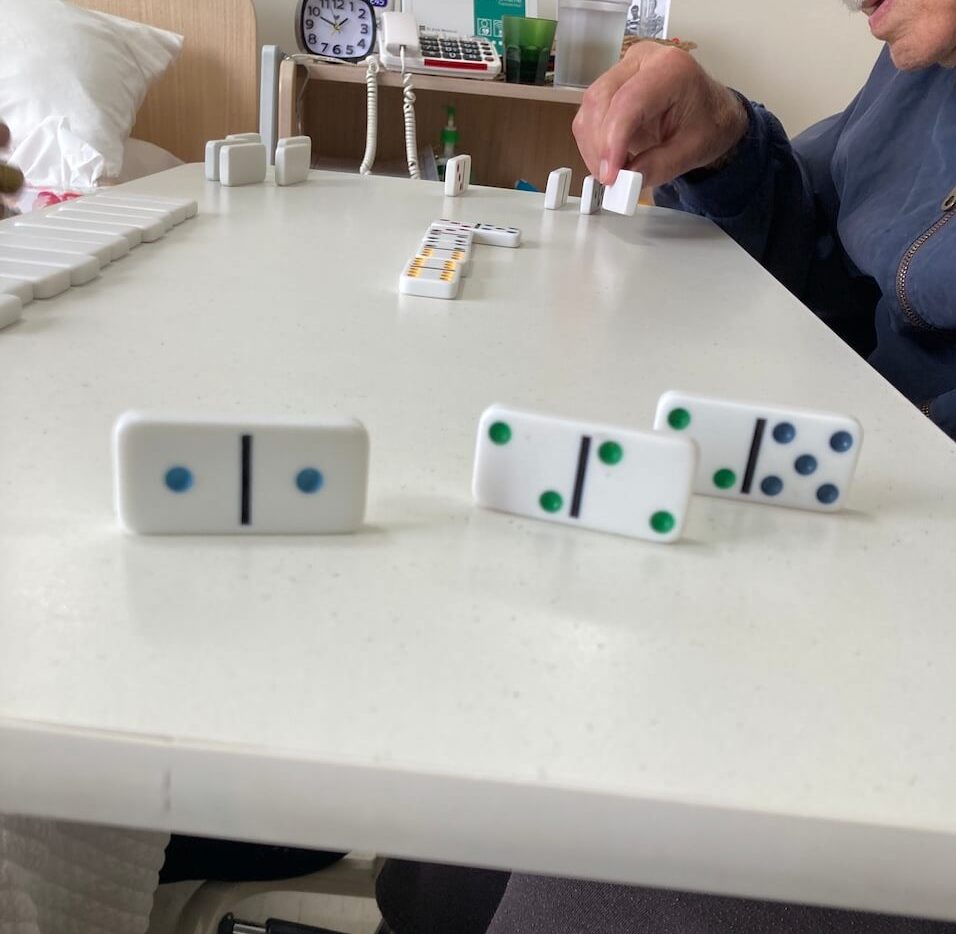 #5
I popped into some of my favourite shops on the way home from visiting my friend's dad. The first stop was West Elm. I love all their homewares and decor but I don't really love their prices! It is fun to browse and get some decorating ideas.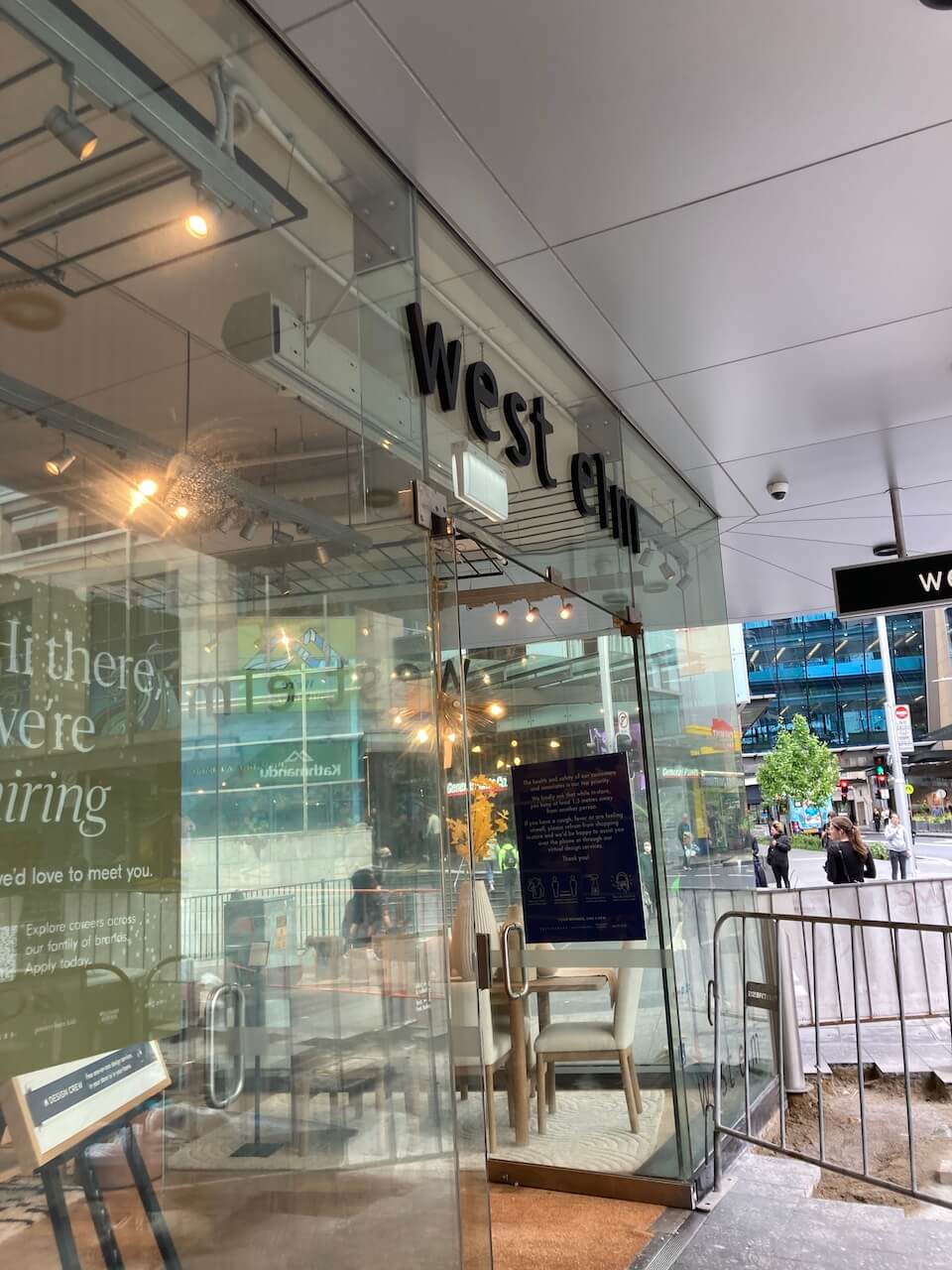 I spotted this mirror and the price tag said it was $499.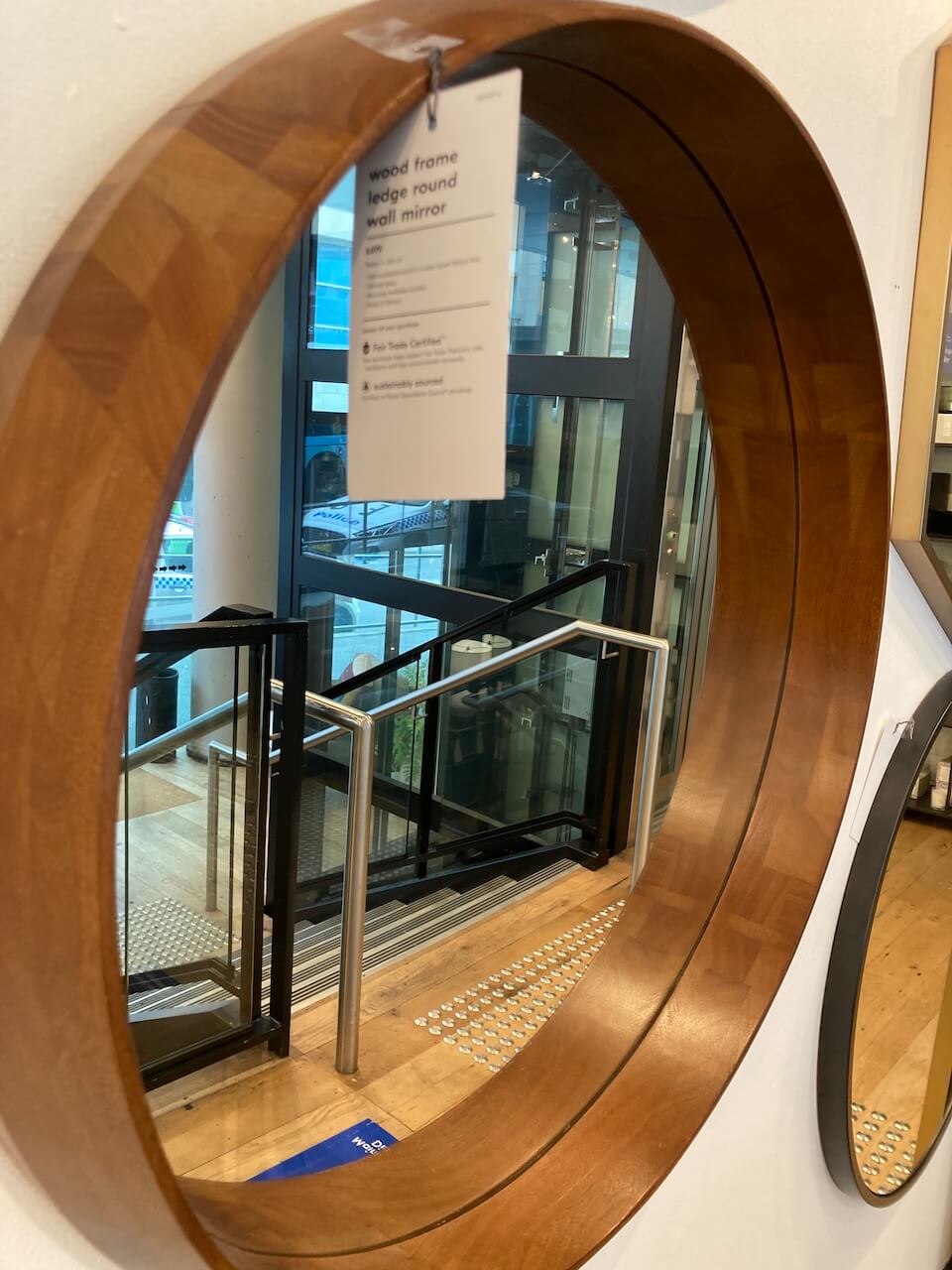 I have a very similar mirror in my small hallway that I bought from Ikea at a fraction of the price!! It goes to show that you really don't need to spend so much to achieve a very similar look.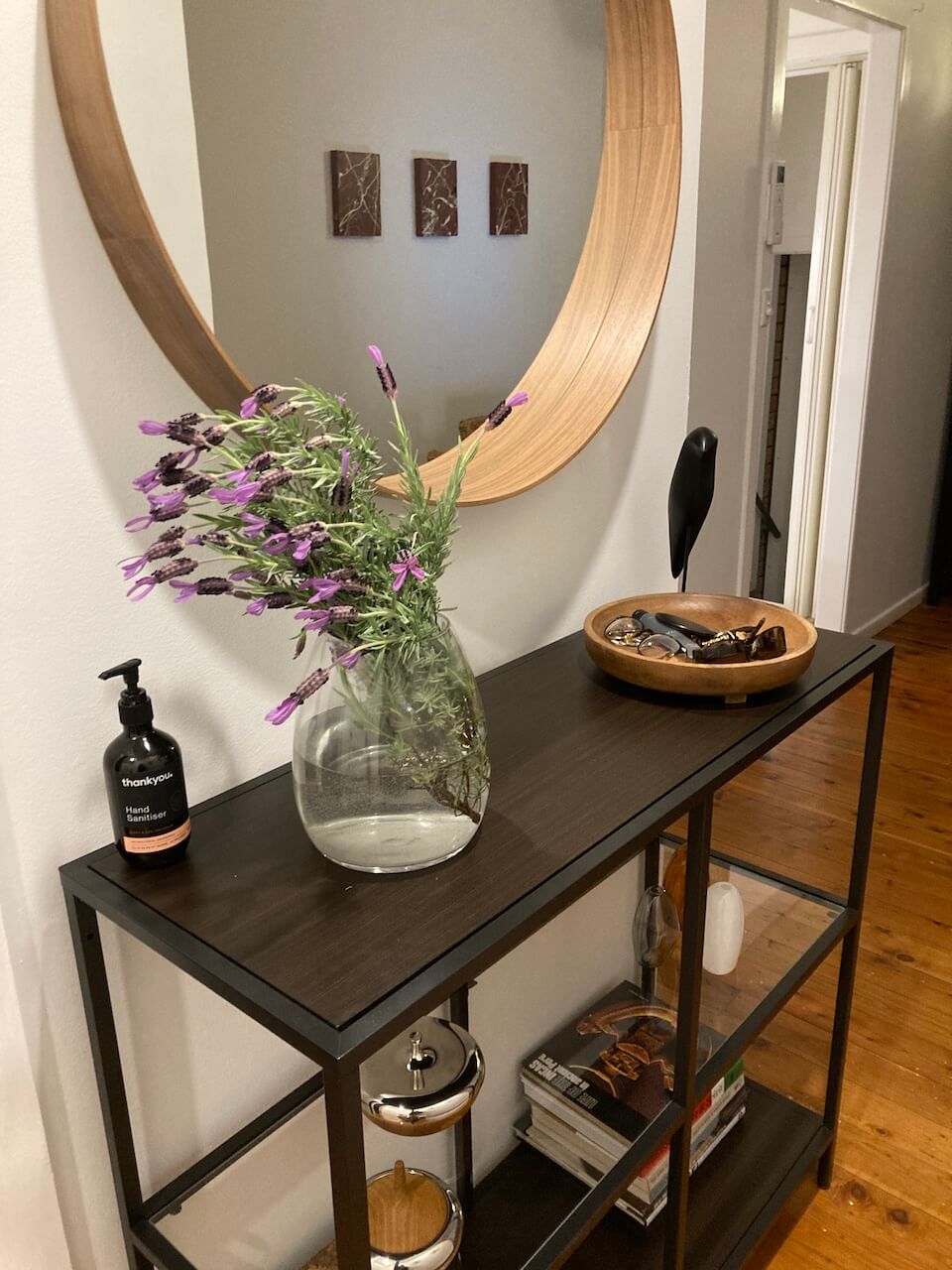 They also had some fun Halloween plates and mugs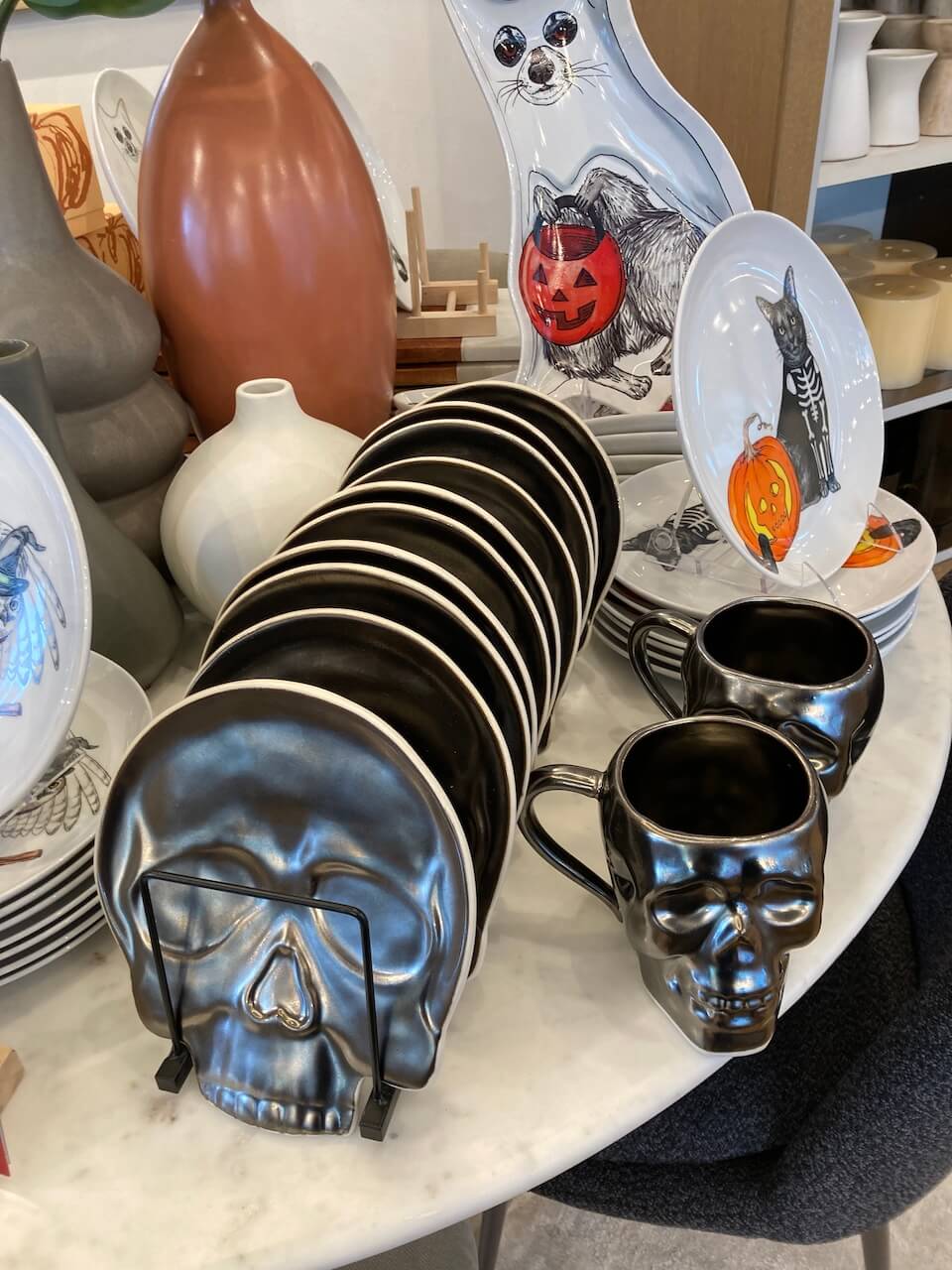 #6
Then I went and had a look at Pottery Barn where they also had cute Halloween mugs.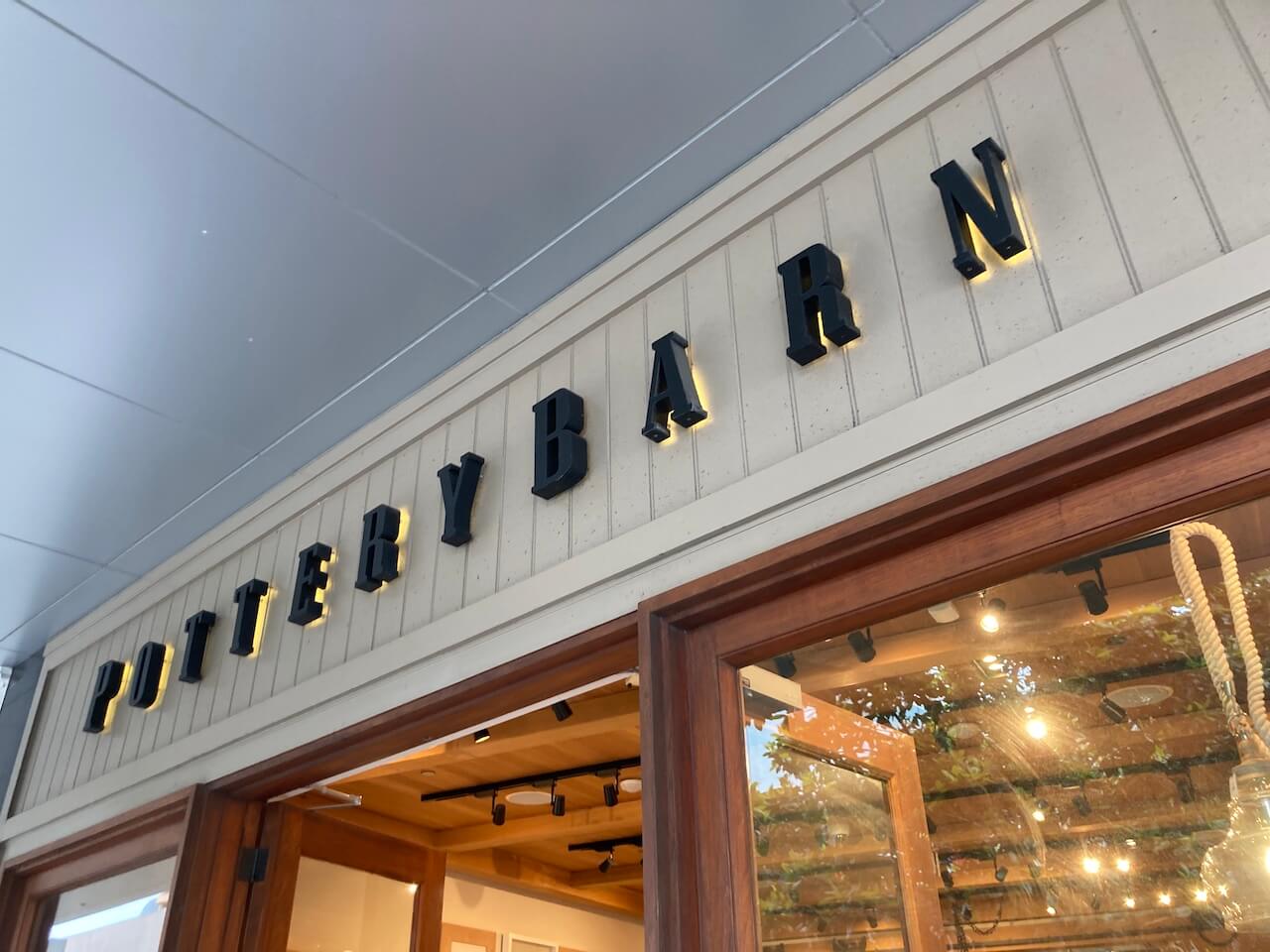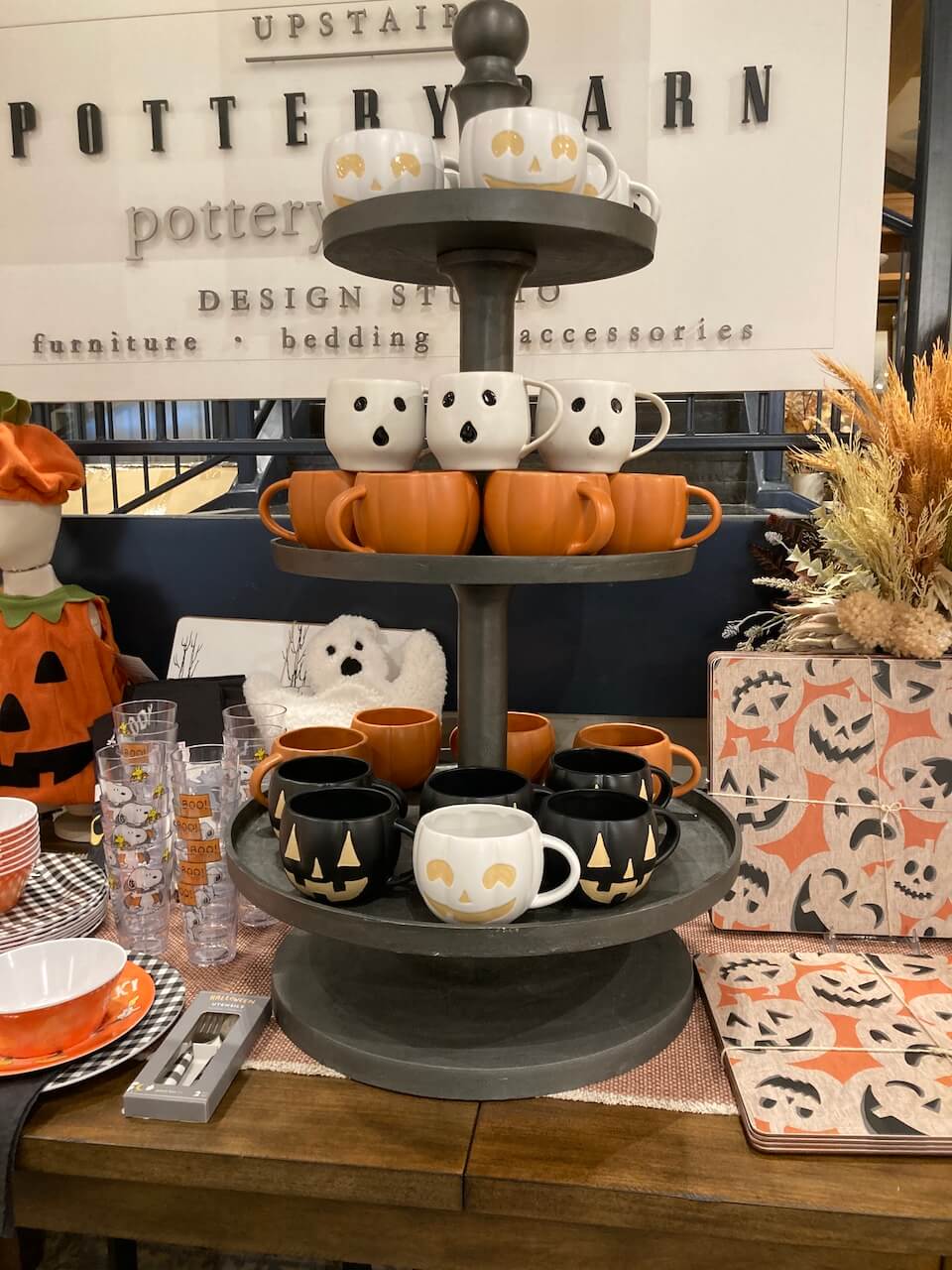 I love this all-white bed!
#7
Finally, I went and had a look at Williams Sonoma and bought this delicious pulled chicken starter. It's so good and it's become an easy-to-prepare family favourite.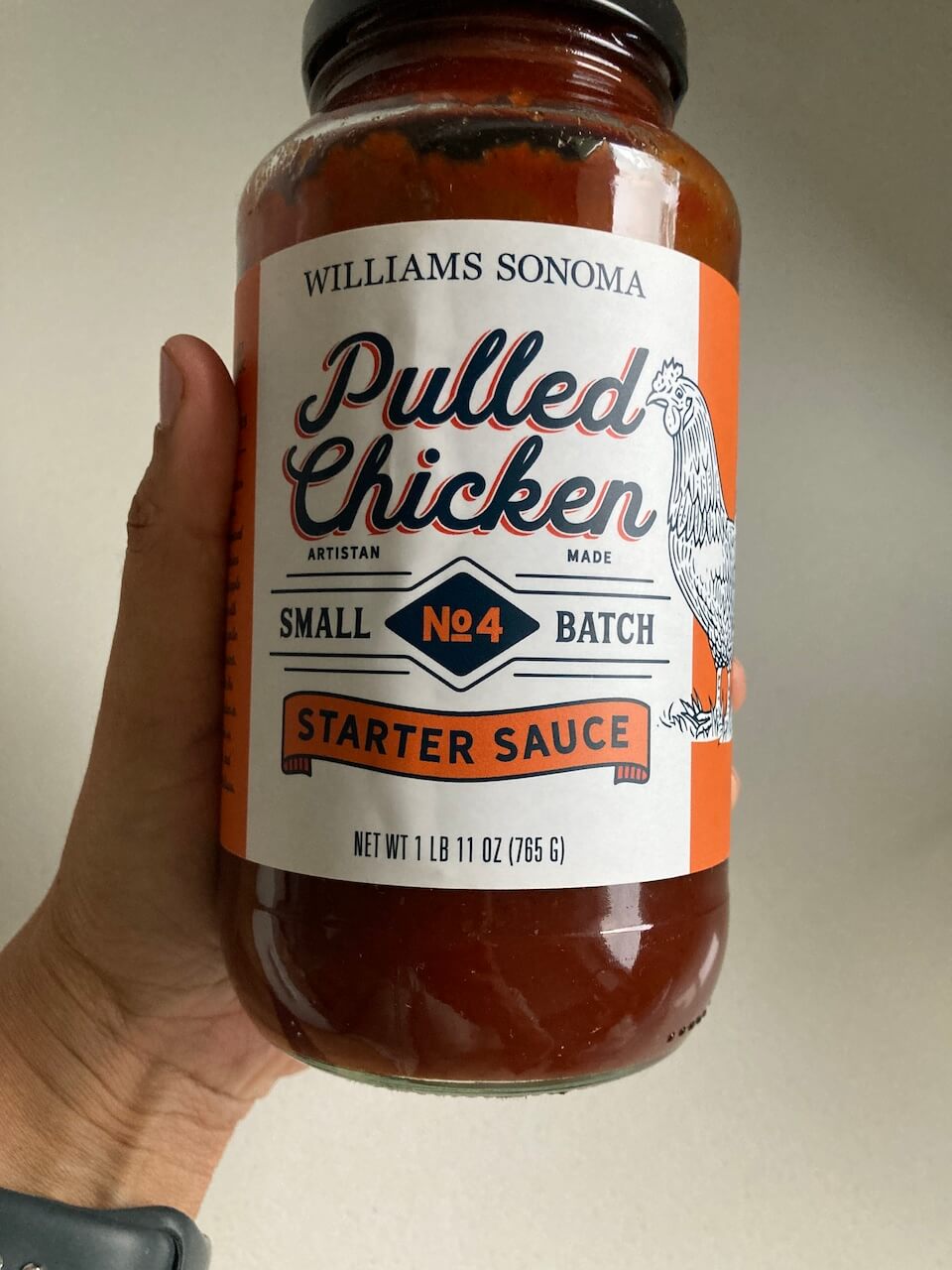 #8
Sam finally turned 18! He has been counting down the days until he is officially and legally an adult. He did a little bit of studying for exams on Thursday morning. Then he went out in the evening with some friends to Karaoke followed by dinner at a burger place. All the boys or should I say young men came back to our place to sing happy birthday and have cake. We will organise some kind of family celebration once the HSC is over. But I'm glad he was able to get out for a few hours to celebrate with his friends.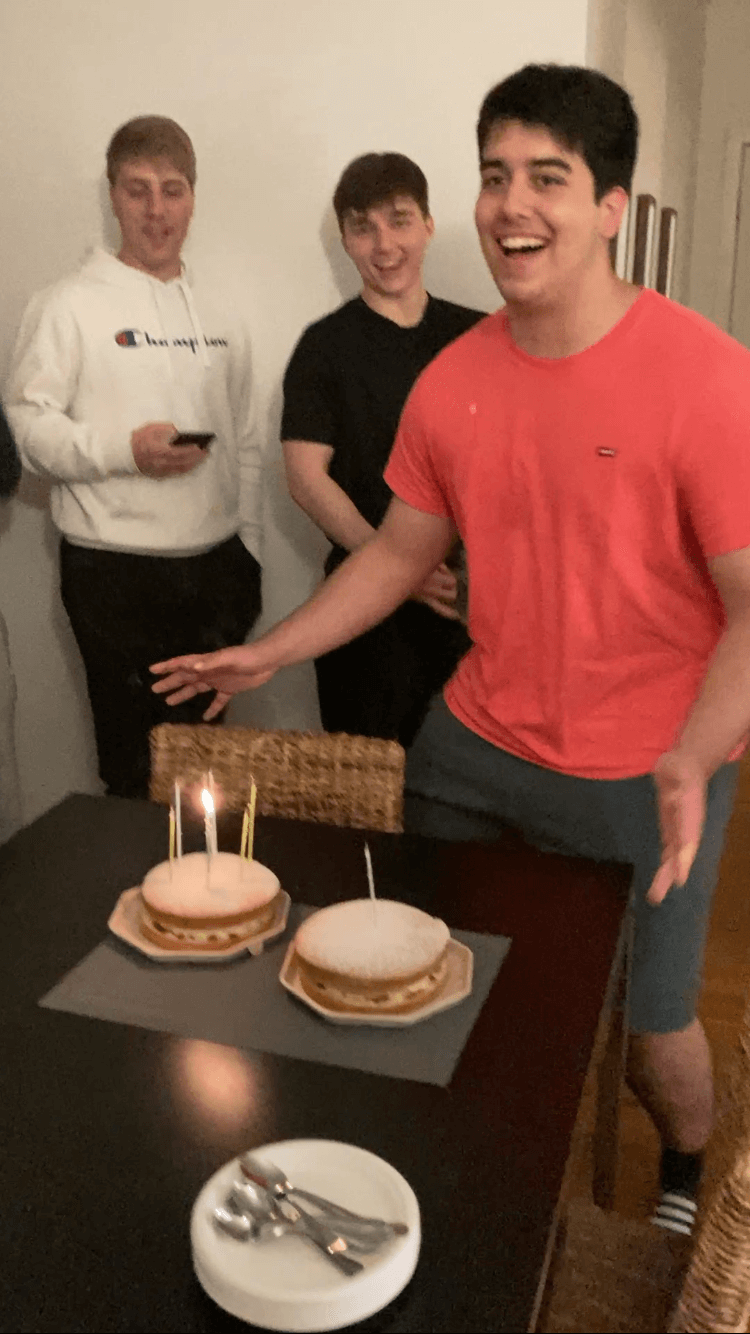 This last week of spring break turned out to be quite busy, especially Thursday. So on Friday I just spent the day at home catching up on fun laundry….bleh. It's been raining nonstop and we are back to lower temperatures. In all honesty, it feels more like autumn than spring! Anyway, I guess that wraps up some of my favourites for this week. I hope you all have a fantastic weekend and I'll be back here on Monday.
Happy Friday!