Hi friends, today I am joining in with some lovely ladies for the 'Not Just A Mom' link-up. The topic for January is 'Introduction'. So today I am going to be introducing myself and my family and sharing a little more about myself. And also a bit about how I got in to blogging.
This past year (oops I was about to say this year). I have been getting to 'know' some very sweet bloggers. And so when I saw that the January topic was Introduction. I was happy because this means that I will also get to learn a bit more about them.
Me
Hi, I'm Ruth and I live in a suburb of Sydney Australia.  I live with my husband, younger son and our little cat named Sushi. And I work full-time in a small local preschool as an early childhood educator. During the lockdown, I got very brave and plucked up the courage to start my own blog. Even though I had been toying with the idea for years. I never went ahead with it because I felt that blogging was right out of my comfort zone. I mean what would I say? What could I write about….my boring life…no way!!
But I am so happy that I put all my fears and doubts aside and went ahead with it. Because so far it has been such a fun journey and a great creative outlet for me. A big bonus is that I feel part of a really welcoming, kind and supportive community. And to top it off I am also making friends with some really lovely people from around the world.  
Where Was I Born?
I was born In Peru, South America but I have lived in Australia since I was eight months old. So Australia is all I know. I speak fluent Spanish complete with 1970s slang because that's what my parents taught me.
So when I meet someone who is not from that generation I feel really lost because I just can't quite work out what they are saying. Even though I have a great native Peruvian Spanish accent. I find that I can't express myself very well in Spanish. Probably because I think in English.
Over the years I have also discovered that some things just can't and shouldn't be translated word for word from English to Spanish. I know because I think I might have accidentally offended some people. 🤦🏽‍♀️
Fun Facts About Me
Most of my friends and all of my family call me Ruthie
Practically all the kids at preschool think my name is Roof
Growing up my nickname was monkey or King Kong as my cousin kindly christened me.
I get cold very easily. Five minutes with the air conditioner on and I need to put on a sweatshirt. I guess that's why I am not a fan of winter!
But I am a huge Star Wars fan
I love good 80s music that you can really dance to. So I can't understand all this rapper music my son loves and I wonder where did I go wrong?
I'm terrified of any kind of insect. Ladybugs were only just acceptable until I saw them under a microscope. Ugh!!
I am an only child and I wish I had siblings.
My favourite flavour is strawberry- strawberry ice cream, strawberry sundaes and strawberry milkshakes all the way!!
I got married at nineteen
My favourite season is SUMMER!!
I don't like the beach….too much sand, wind and waves.
My nose is super sensitive and I can smell things from a mile away. Not sure if that has anything to do with being born in the Year Of The Dog.
I am completely unsporty and my greatest achievement was doing a forward roll. Don't ever throw a ball at me because all I will do is squeal, panic and duck.
My Family
Steve
My husband's name is Stephen or Steve as we call him. And his family is originally from Holland. He doesn't speak a word of Dutch and he is very 'Aussie'. In fact, when I first met him I thought that he was anglo Australian. And it wasn't until I met his mum with a very thick Dutch accent that I found out otherwise. And I was completely blown away!
He works super long hours in the hospitality industry and I think that he can't wait until he retires. He loves sports and in his younger days, he played water polo and competed in triathlons. We are probably complete opposites because he loves the beach, sports and he is quite competitive. He also makes me laugh a lot with his stories! And sometimes he reminds me of George Costanza from Seinfeld.
Luke
My oldest son is Luke and he will be thirty this year. I think he feels that this is old haha!! He lives about forty minutes away with his lovely fiancee. They haven't set a wedding date and I honestly don't really think that they are in a hurry to get married. I won't say too much about him because he is super private.
But I will say that he is so sweet, kind and affectionate. He always amazes me with his knowledge of facts. And I love how he keeps me up to date on things that are on trend as far as technology and social media.
Sam
Sam is eighteen and he is very tall just like Luke. He is dating a very sweet girl he has known since the beginning of middle school. Sam is at that very exciting time in life when he has so much to look forward to. Tomorrow he is going for his driving test and the day after he has a job interview for a part-time job. He is desperate to work so he can save up money to buy himself a car.
He has decided that he is going to do a Bachelor Of Nursing at uni. And I think that this is great as he will make a fantastic nurse. He is very calm, compassionate and empathetic. Plus he is not grossed out by body things if you know what I mean.
One Fun Fact About Our Whole Family
We all really dislike having our photo taken! Both individually and as a group. My face even starts to twitch every time a camera is pointed at me that's how much I dislike it!! Hahaha! Occasionally I will do awkward selfies for the blog. And if someone asks me to get a photo with them I am more than happy to. But I just get so self-conscious!
Consequently, we don't have many photos of our family where we are all looking normal and not scarily stunned. But I did manage to capture one about two years ago. Here's hoping I'll be able to get a more recent one soon.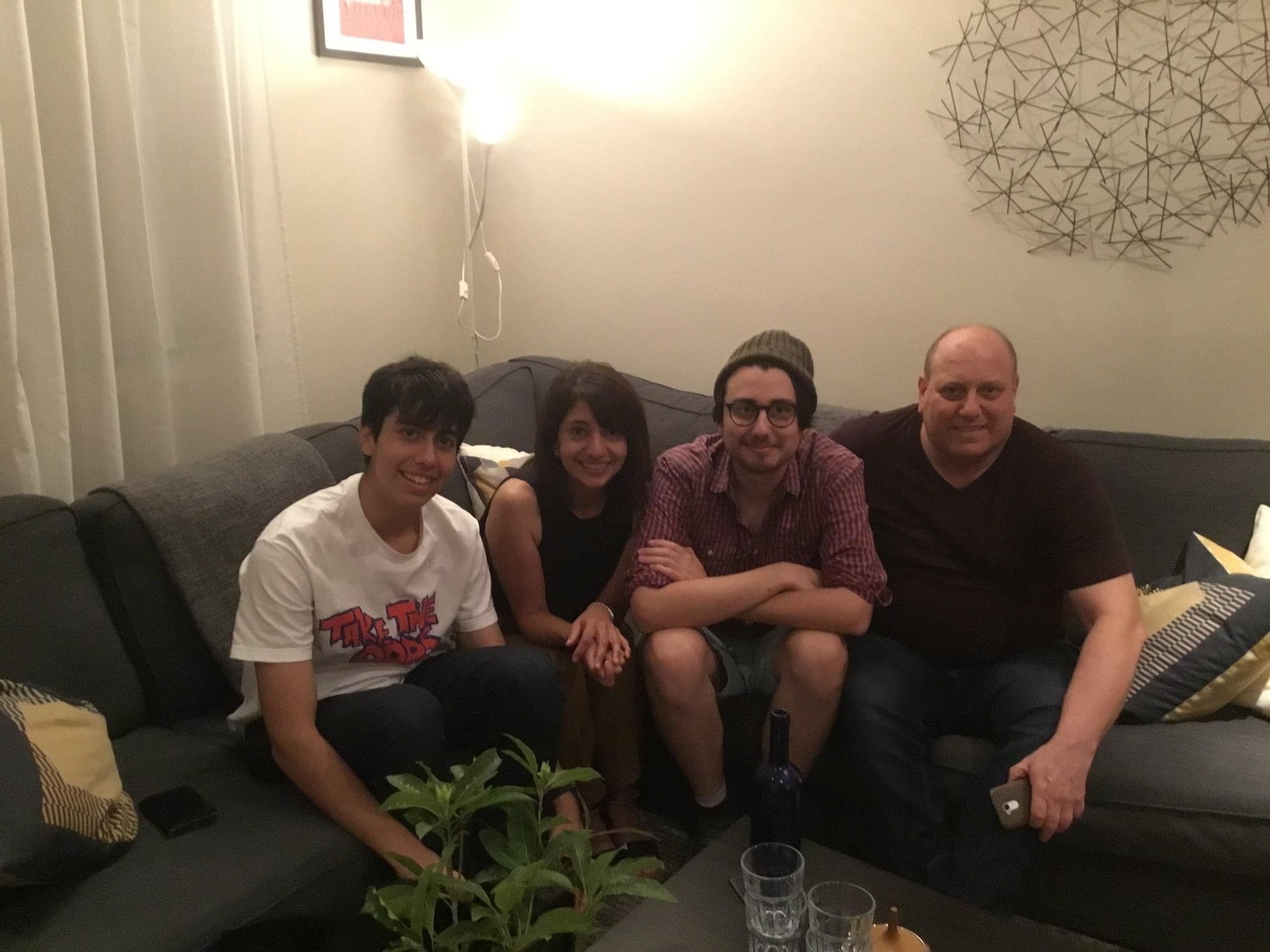 I guess that about wraps up my introduction. Thank you so much for being here today and letting me share a bit more about myself and my family. I hope that you have a fantastic week.
Happy Monday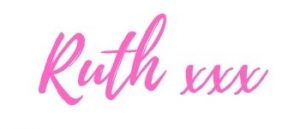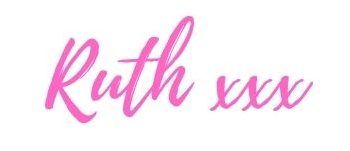 Linking up with Holly and Sarah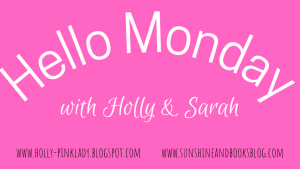 Not Just A Mom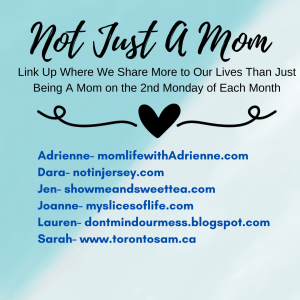 Sharing on