Hi, Friends, and Happy Friday to you all. Thank you for joining me again for this week's Friday Favorites. As usual for today's post, I am linking up with Andrea and Erika.
~1~
As we are still in lockdown my hours of work have been reduced to half. Therefore I was only rostered to go into preschool on Monday and Friday this week. I feel like I blinked and bam the week was over.  What a short working week for me!! Not at all like my usual full-time load. Of course, I was happy to see my work colleagues and the handful of children we had attending. Only four on Monday and two on Friday.
I enjoyed my coffee in this cute coffee cup.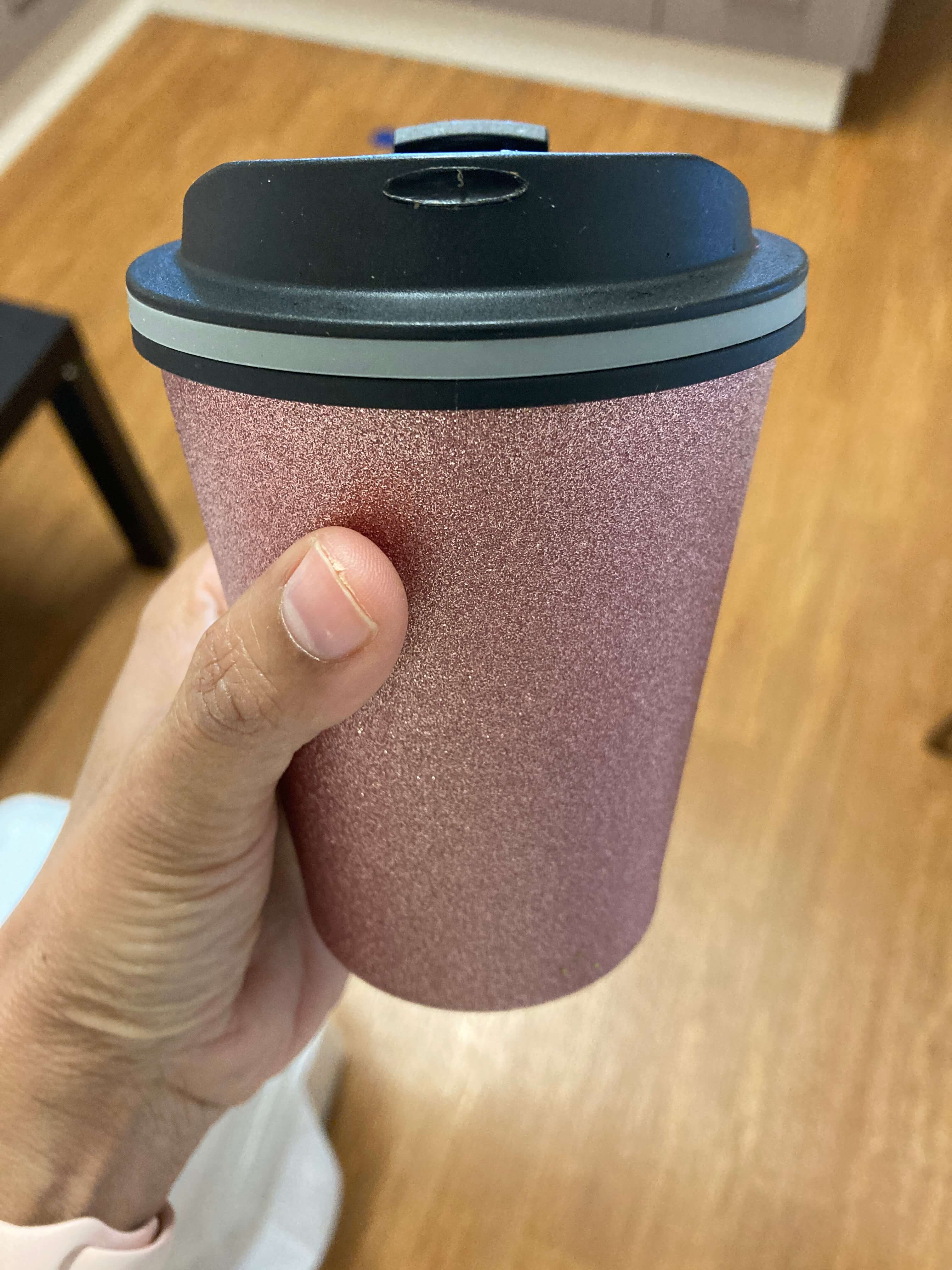 Most of the staff drink either tea or coffee and we use these safe non-spill cups in the classroom. I like my pink glittery one, it is definitely a favorite and puts a smile on my face, especially on Monday mornings!
All the preschool staff got to choose the design and colour of their cups when we ordered them from a shop called Victorias Basement. And the other day, one of my work colleagues commented that she thought the design and colours we picked reflected our personalities. Ha! I thought that was interesting and very true!
~2~
Tuesday I had my first shot of the Pfizer vaccine. I was feeling ok about it until I was in the waiting room reading the consent form about all the things that could go wrong and then I started to panic. I know, I know there are risks with everything but it still freaked me out. Afterward when my first vaccine shot was over and done with I felt a huge relief. That feeling of relief is a real favorite! My next dose is in six weeks' time.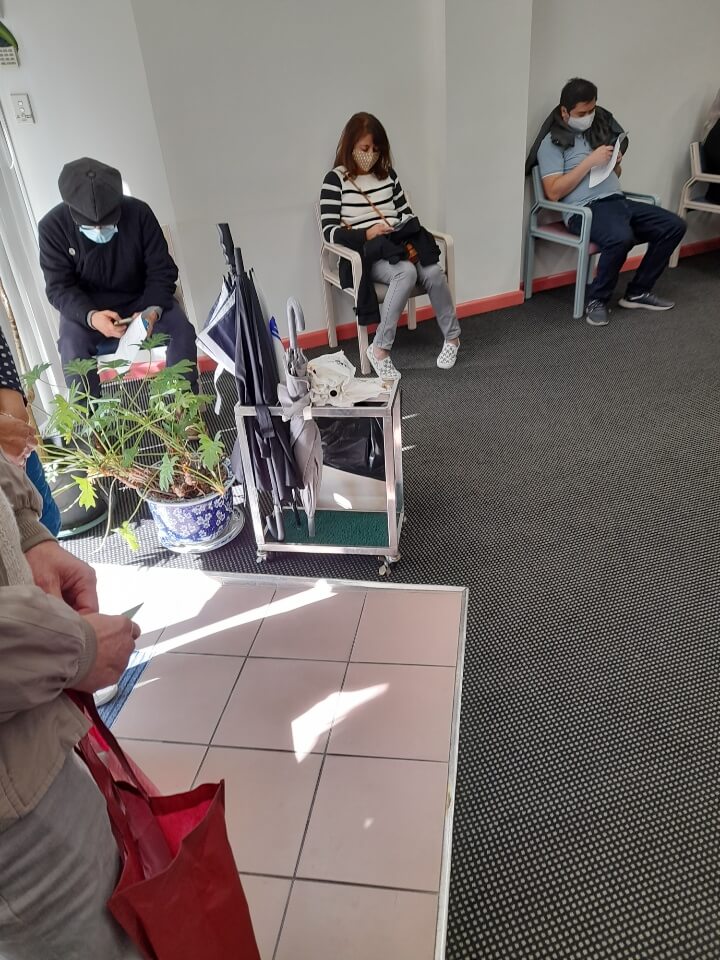 The Delta strain is hitting us so hard in Sydney and the case numbers and community transmission is unable to be contained at the moment. Therefore we are all being urged to get vaccinated so we can move forward and get out of lockdown.
~3~
I used some delicious fresh parsley we have growing in our garden for the dinner I was cooking. Fresh herbs are always a big favorite but I am the first to admit that I am not a gardener. If anything the further I stay away from any plants the more they flourish.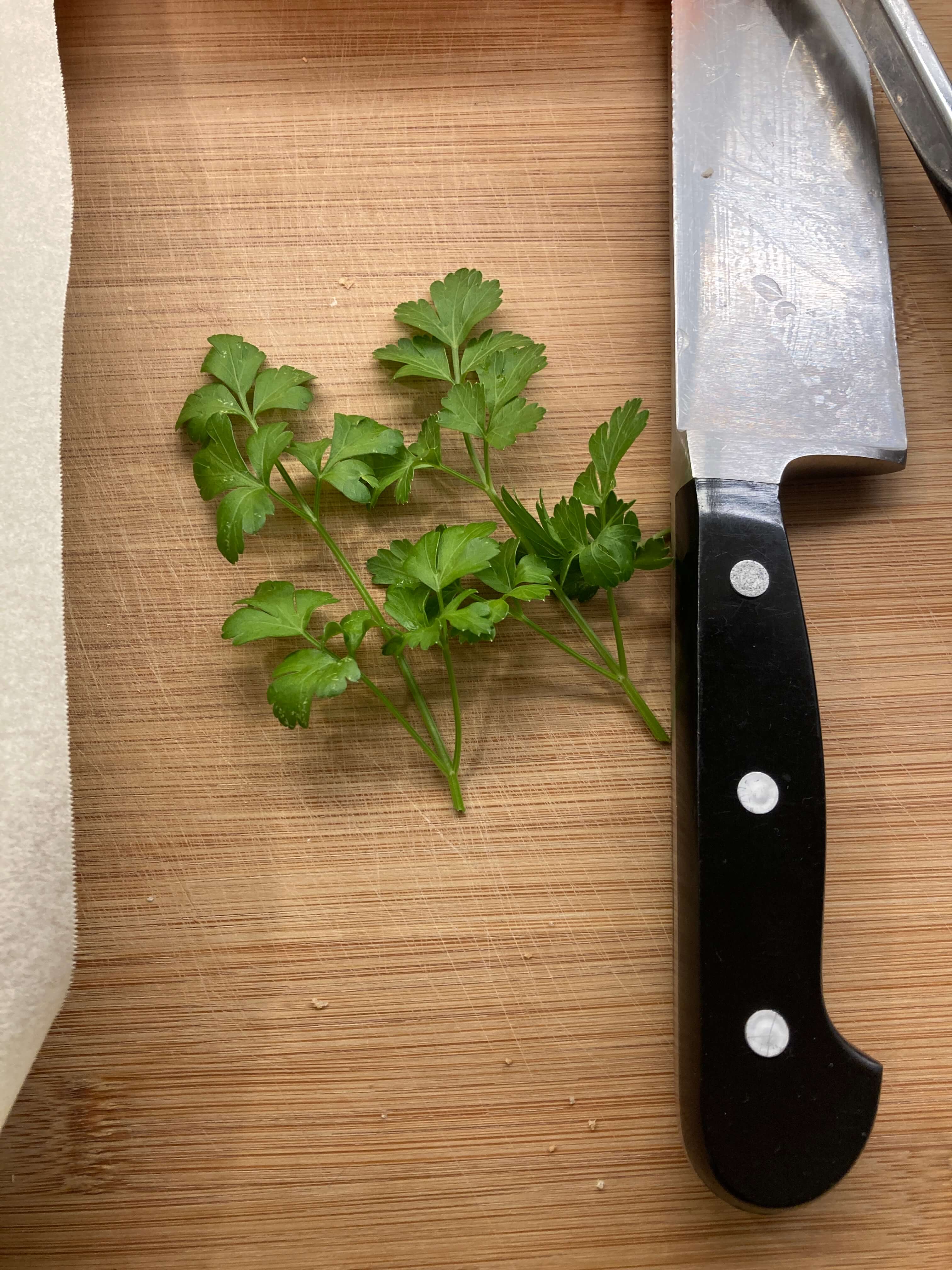 A while ago when I was trying hard to actually grow and maintain a herb garden. I planted some parsley. Of course, I failed to look after it and it soon died. Somehow the parsley plant must have gone to seed and planted itself. As a result, we now have parsley growing in the garden and not the original pot plant. It's also growing in between the bricks Ha!
~4~
We ate some yummy pizza for dinner on Wednesday night. I picked the Capriciosa and the Mexicana. They both had lots of olives which we all love. The Capriciosa also had anchovies and I really liked them, funny as I don't usually go for anchovies.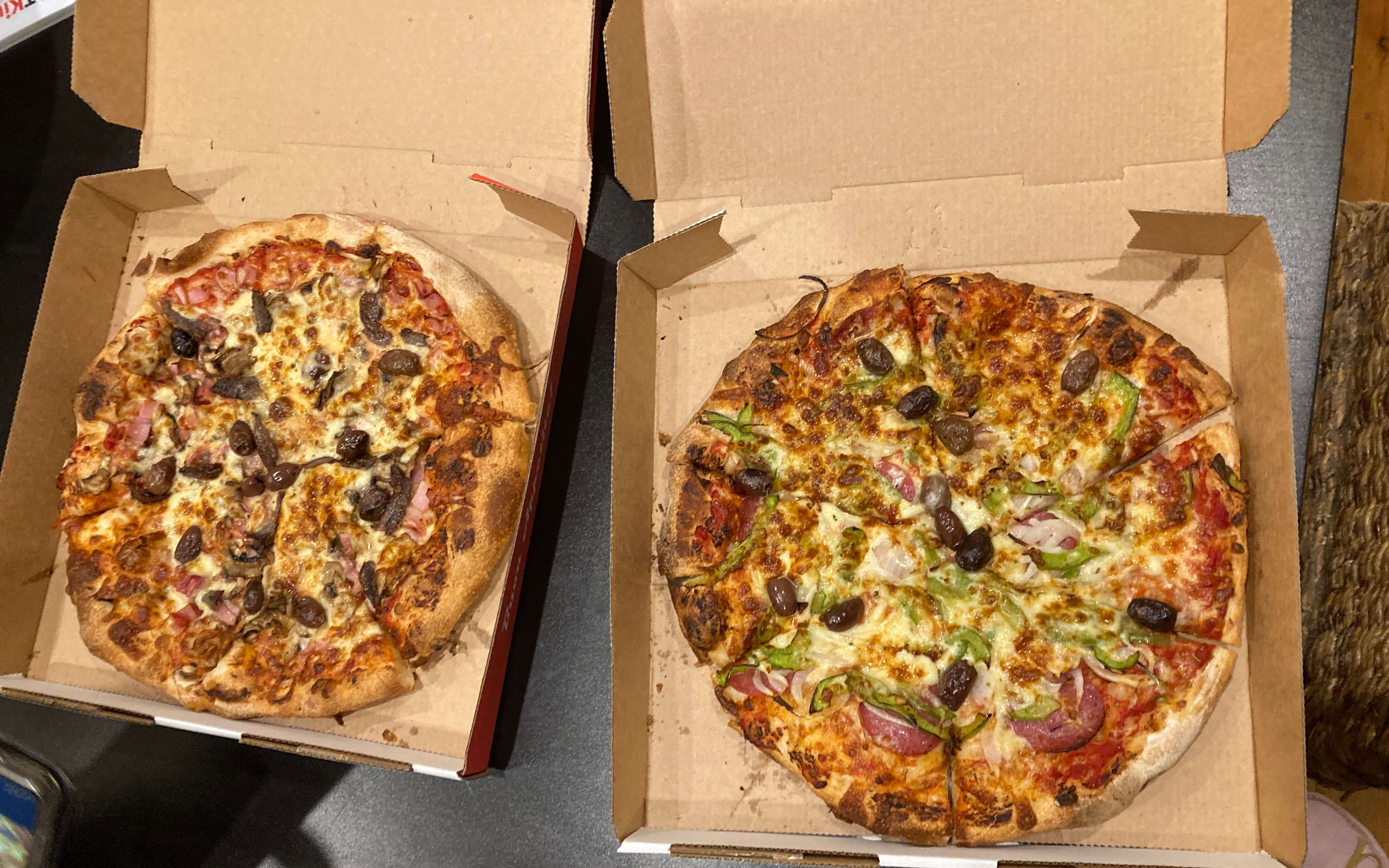 ~5~
The Australian beach volleyball women's team got through to the Grand Final of the Olympic games! I was super excited about this. One of the girls on the team is Indigenous Australian and the other girl was born in Peru. I'm originally from Peru too!
Both of the teams played a great game but the USA team was so strong! Congratulations to the USA on their Gold Medal win and congratulations to the Aussie girls on their Silver Medal win!
I was at work on Friday and we sat outside in the winter sunshine to watch the game on my Ipad. It was just myself, the other staff and two little friends. I loved hearing them cheer for the Australian team "Aussie Aussie Assie Oi Oi Oi" Ha! one of them even asked me "Do you think they can hear us, Ruth?" Awww so cute. Definitely a favorite moment for me this week.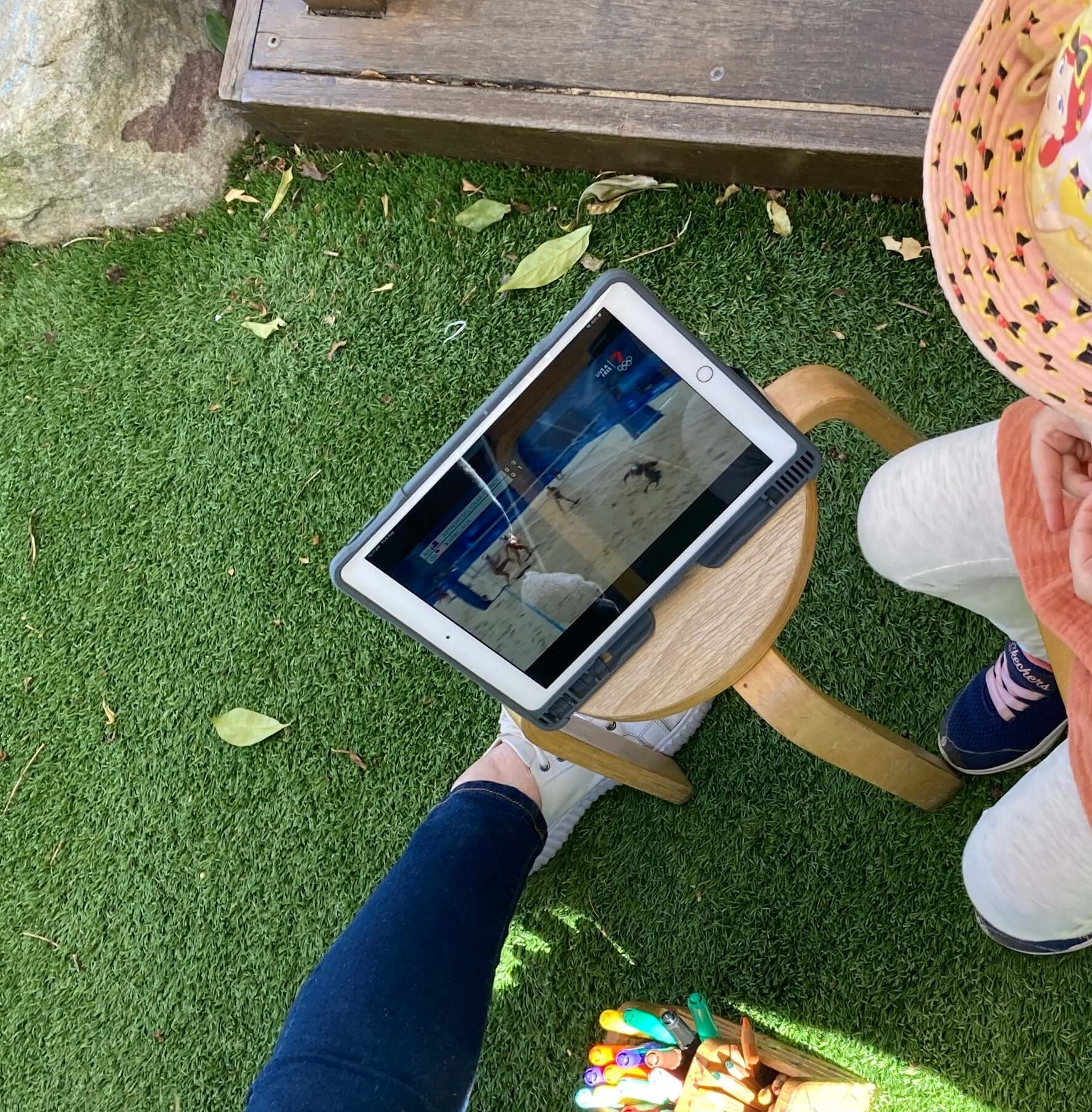 ~6~
I walked into preschool on Friday morning and I was met with this beautiful Gruffalo World!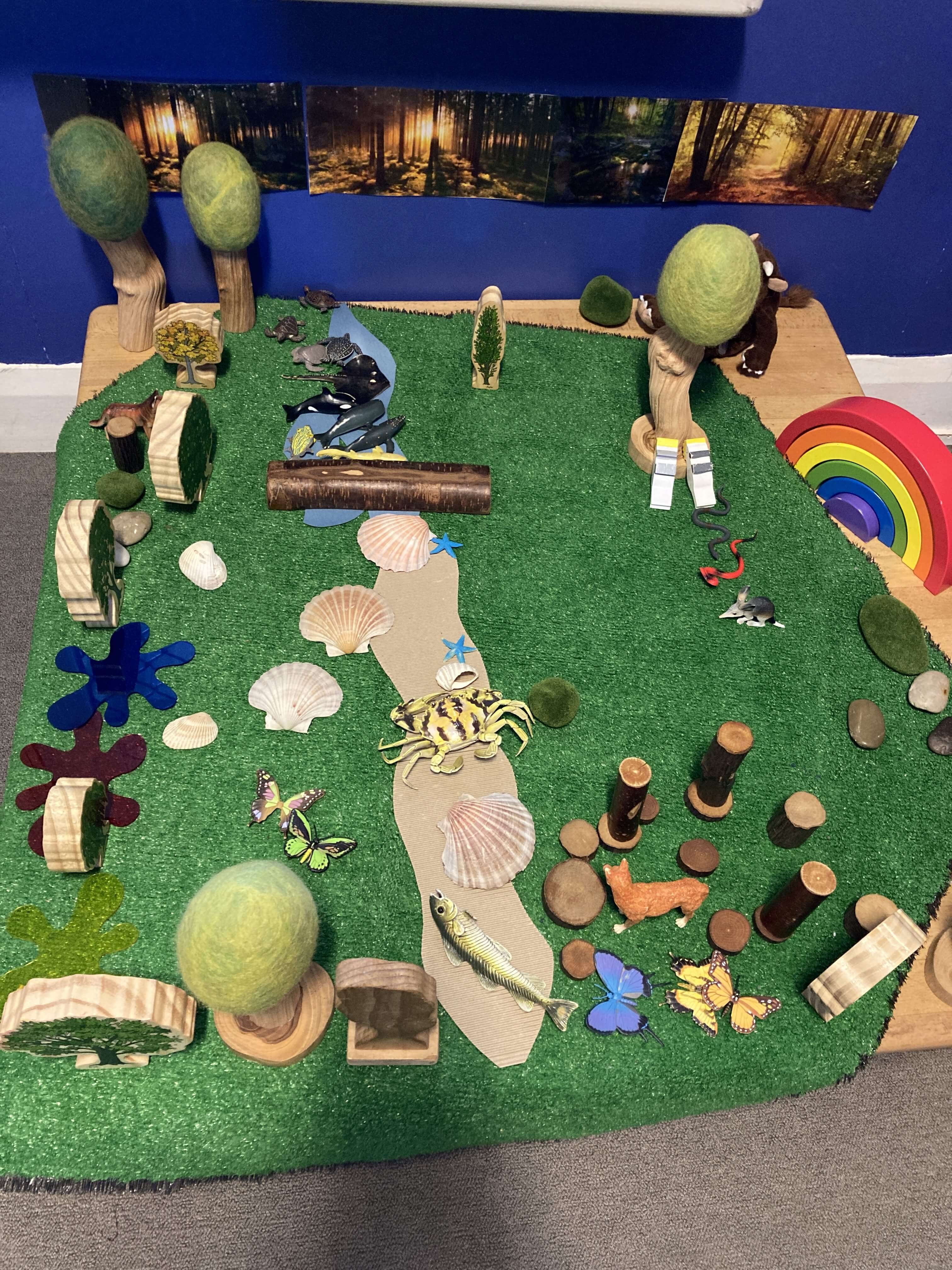 Apparently, the two children who attended the previous day had set up their own 'Gruffalo world.'  They used some materials the classroom teacher had provided and in addition, they also helped themselves to some loose parts available around the classroom.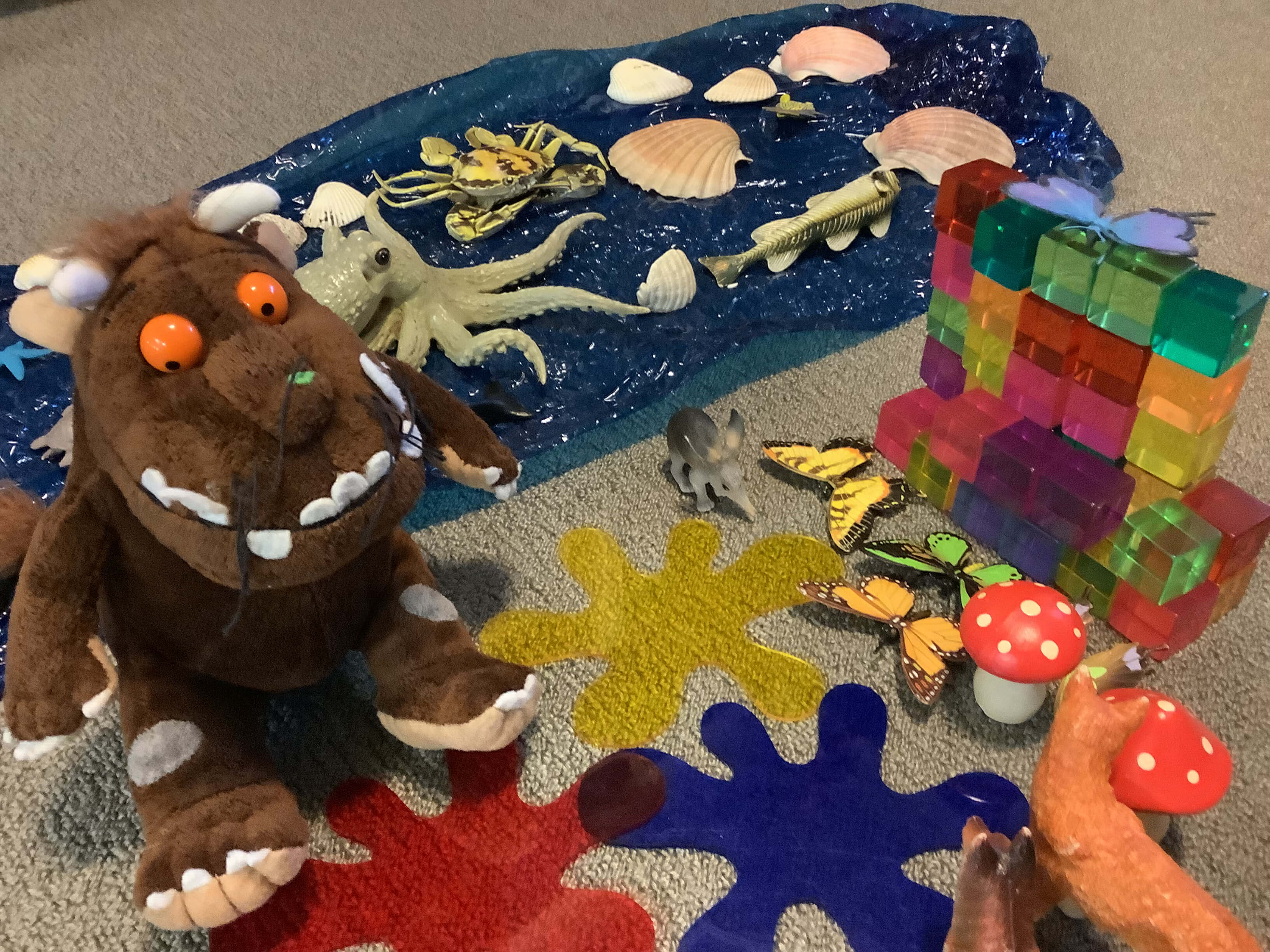 I love how the children used the splats and the colorful cubes from the lightbox. They collected the shells, sea creatures, and butterflies from the preschool shelves. I always appreciate how well resourced our classrooms are and I love how we value children's play. At our preschool, we try really hard to provide inspiring and aesthetically pleasing materials for the children to use. 
 'The Gruffalo" by Julia Donaldson is a huge favorite at our preschool, and it's one of my favorite stories too!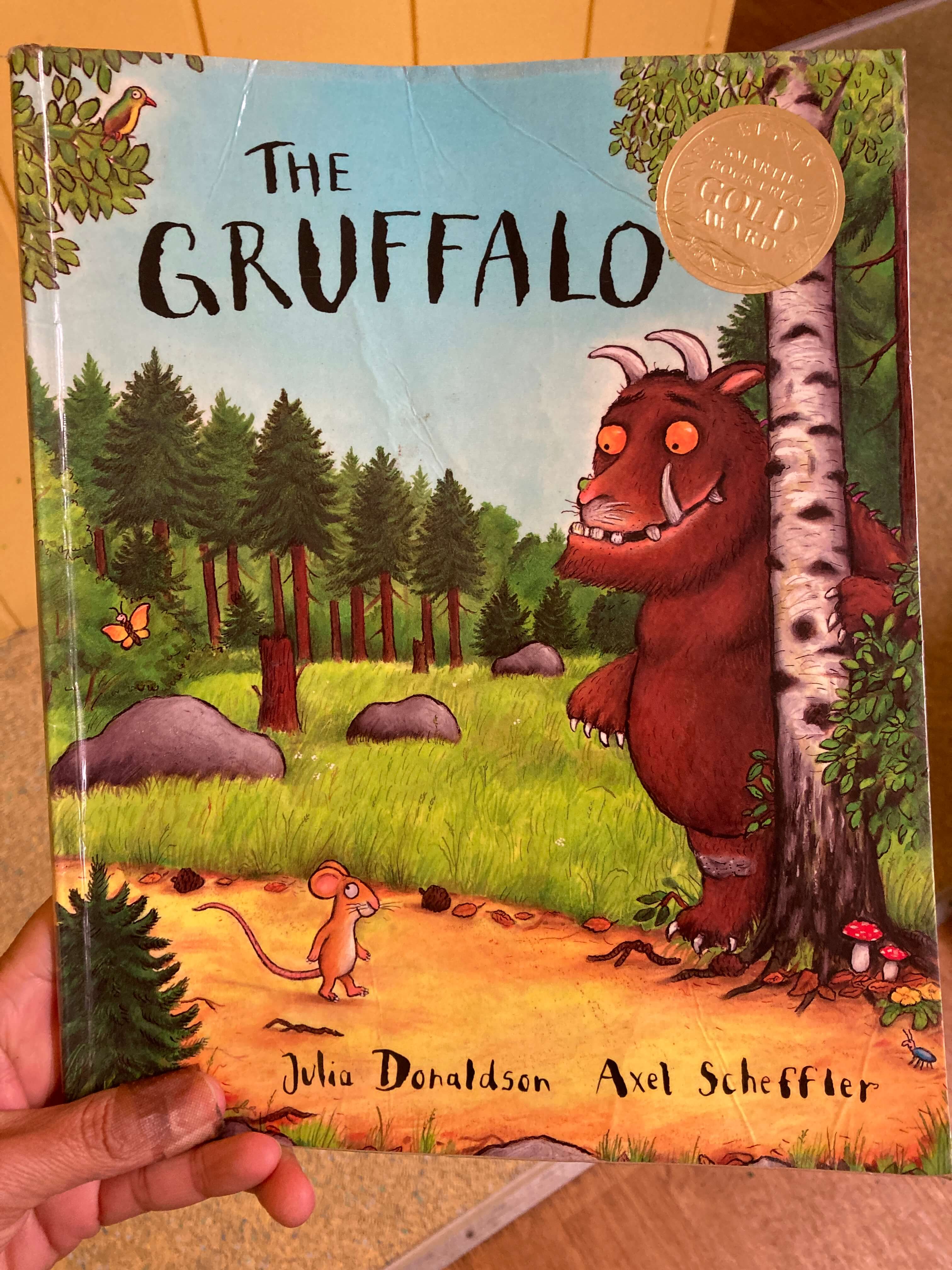 ~7~
My cat 'Sushi 'just loves this cat food. It's her favorite, so that makes it my favorite too as I know she will eat it all up. She just goes nuts for it! and she will purr and purr when she sees her food being poured into her bowl. So if for some reason I am running late to give her dinner, she lets me know with lots of incessant meowing! funny girl!!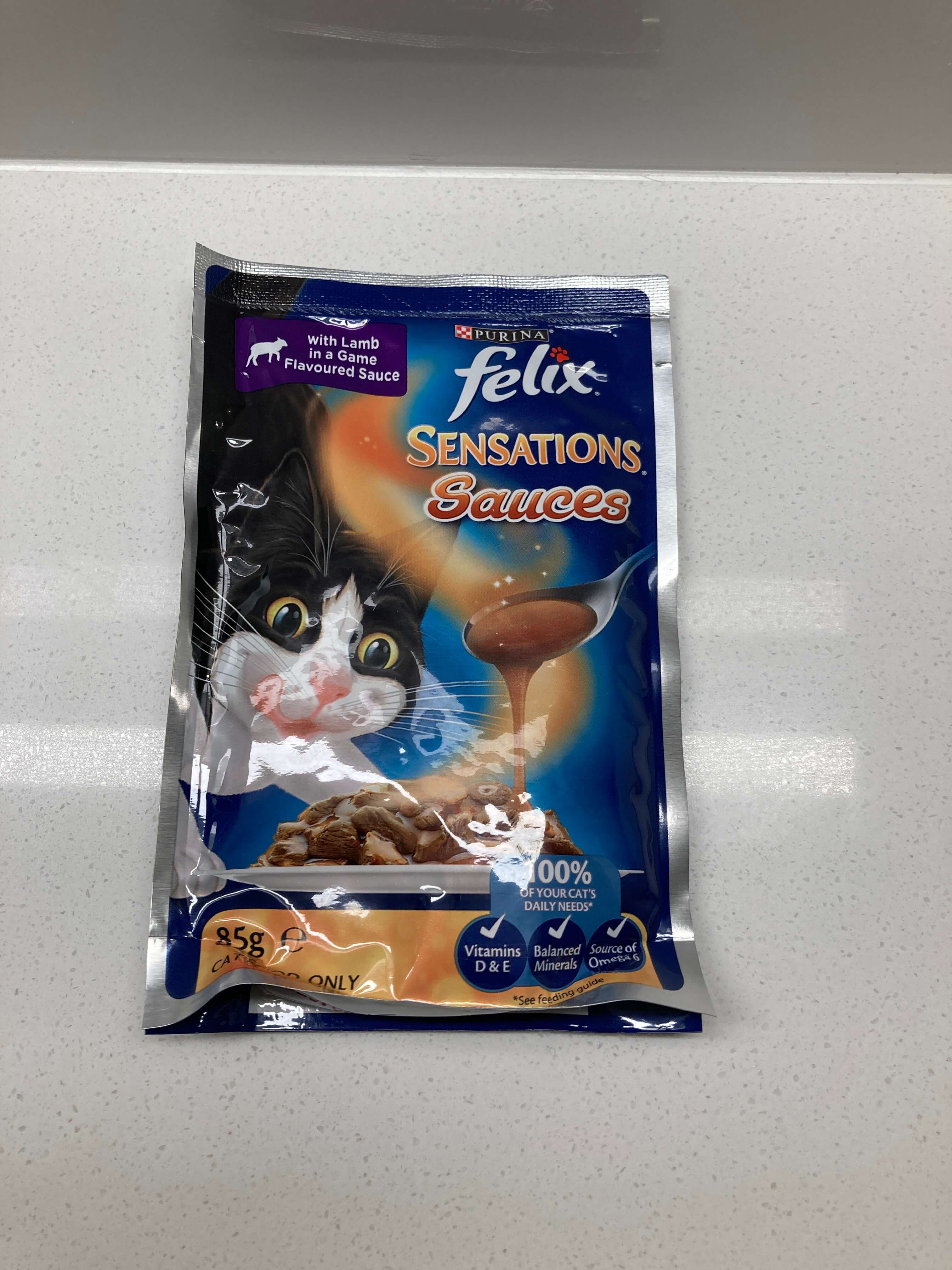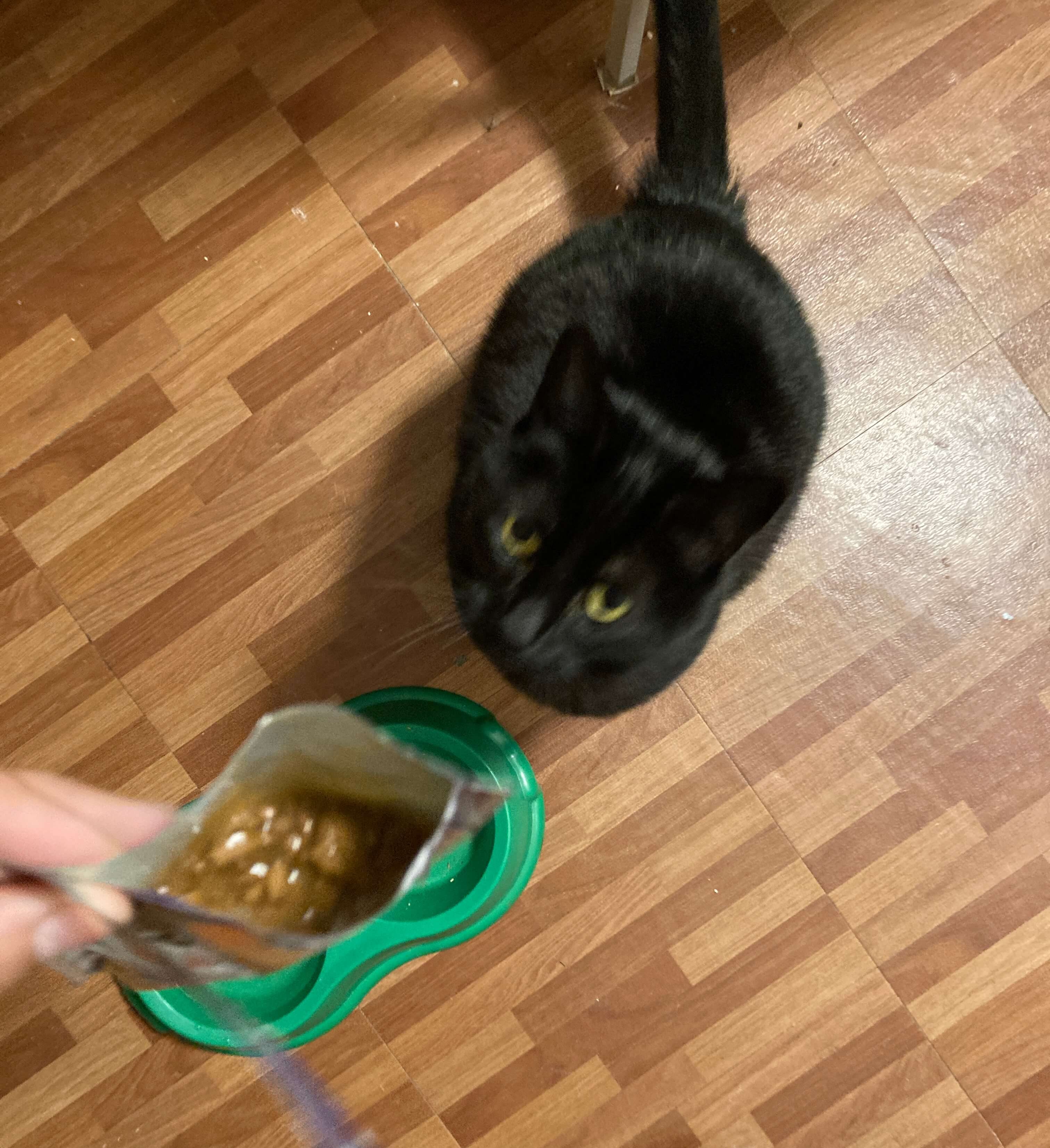 That wraps up this week's Friday favorites for me. Thank you for stopping by for a little peek into some of the things that are happening in my corner of the world. Hope you all have an amazing weekend and stay safe!